5 Most Popular Grocery Stores Customers Are Flocking To Right Now
Where is everyone shopping these days?
From small mom-and-pop neighborhood stores to giant warehouse chains, there are tons of supermarkets across the country. In the last two years, nearly every retailer battled the supply chain woes and product shortages, but some stores still managed to come out on top.
Between store expansions and new product offerings, these grocery stores continue to increase in popularity, sales, and overall growth. Keep scrolling to discover some of the most popular grocery stores right now.
ALDI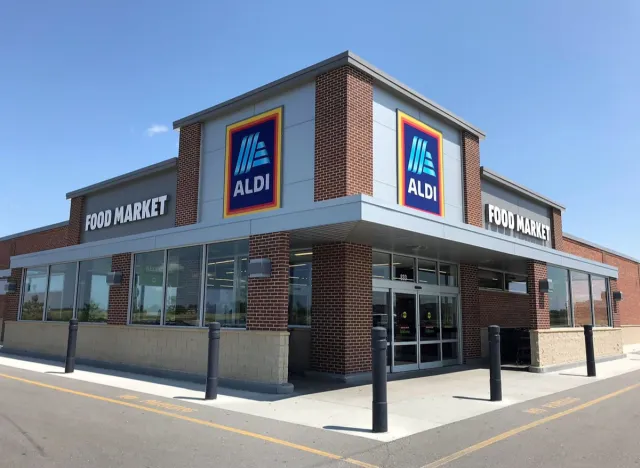 Known for its affordability, exclusive products, and beloved ALDI Finds, this chain is where a lot of shoppers arrive with quarters and reusable bags in tow. The German-based supermarket was the fastest-growing grocery chain in the United States in 2021.
Standing at only around 12,000 square feet per store, ALDI is small but mighty. In fact, the company is currently the third-largest grocer by store count in the country, and the retailer is showing no signs of slowing down. ALDI added 88 new stores in 2021 and is planning to open approximately 150 new stores by the end of the year.
And as inflation looms and prices surge, ALDI CEO Jason Hart has promised to keep prices low, and shoppers are reacting by shopping here more and more.
Costco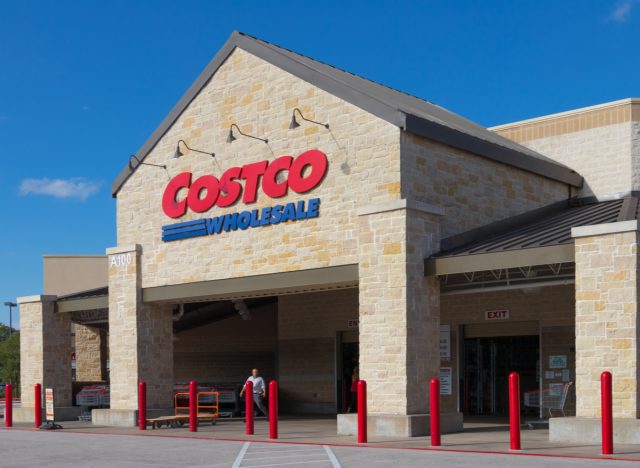 Despite facing supply-chain setbacks, one of the largest wholesale clubs continues to dominate in the retail world and maintain customer loyalty. In March alone, Costco reported over $21 billion in net sales, which is nearly a 19% increase from last year.6254a4d1642c605c54bf1cab17d50f1e
However, even with Costco's profits, the warehouse still battles pandemic-fueled inflation and shortages. The warehouse still enforces purchase limits on items like baby formula, pet food, sugar, and even limits at its gas pumps. However, shoppers count on the fact that some warehouse items will never increase in price, like the beloved $4.99 rotisserie chicken, the $2.99 Kirkland Signature bottled water, and the classic $1.50 hot dog. In the midst of price hikes, members are still rewarding the warehouse chain for keeping these items and others cheap by spending their money there.
Meijer
This regional supercenter chain is one of the most popular ones around right now and just announced plans for further expansion by opening new stores soon—two brand new supercenters in Brunswick and Canton, Ohio at the end of April, as well as another two openings in Michigan and Indiana set to open on May 12.
Meijer, a family-owned store chain is one of the largest privately-owned companies in America, and by the looks of it, could be experiencing plenty of growth and popularity in the future by catering to shoppers' every need with its existing and new supercenters.
Trader Joe's
Like Meijer, Trader Joe's plans to open new stores of its own. New locations in Santa Monica, Calif., Miami, Fla., Parker, Colo., and Yorktown, N.Y. could be opening as soon as this year (fingers crossed).
Trader Joe's is always evolving by releasing new foods for customers to excitedly try. The chain recently unveiled 13 new spring items to hit store shelves like Organic Poppy Seed Dressing, Ravioli with Ricotta and Lemon Zest, and Sparkling White Tea with Pomegranate Juice. Wanna see which of these items are worth the buy and which ones aren't? We tried them out for you!
Walmart
It's hard not to encounter a Walmart no matter where you are in the U.S., and the chain keeps cementing itself as one of the most popular supermarkets. With six different types of stores (supercenters, discount stores, neighborhood markets), the retail giant offers something for almost anyone and it shows in its massive popularity.
Customers have even been found to spend about 10 times more on groceries at Walmart than at Amazon, making it clear that shoppers have a preference. As the industry changes, the company is continuing to adapt, announcing that it is remodeling over 1,000 stores which will include a new store design, an app to guide customers in the store, along with new self-checkout kiosks. Walmart also has plans to expand with its new health centers that offer medical, optometry, and dental services in a further effort to be a one-stop shop.
Before your next trip to your favorite store, read about why These Food Products From Whole Foods, ALDI, and Other Stores Are Being Recalled Nationwide.
Alex Perry
Alex Perry is a writer with Eat This, Not That! She graduated with a master's degree in broadcast journalism from Northwestern University, where she experienced all the amazing things Chicago has to offer.
Read more about Alex