17 Popular National Restaurant Chains Have This One Thing in Common
Our friends at Meatless Monday spotlight a few popular establishments that offer plant-based options.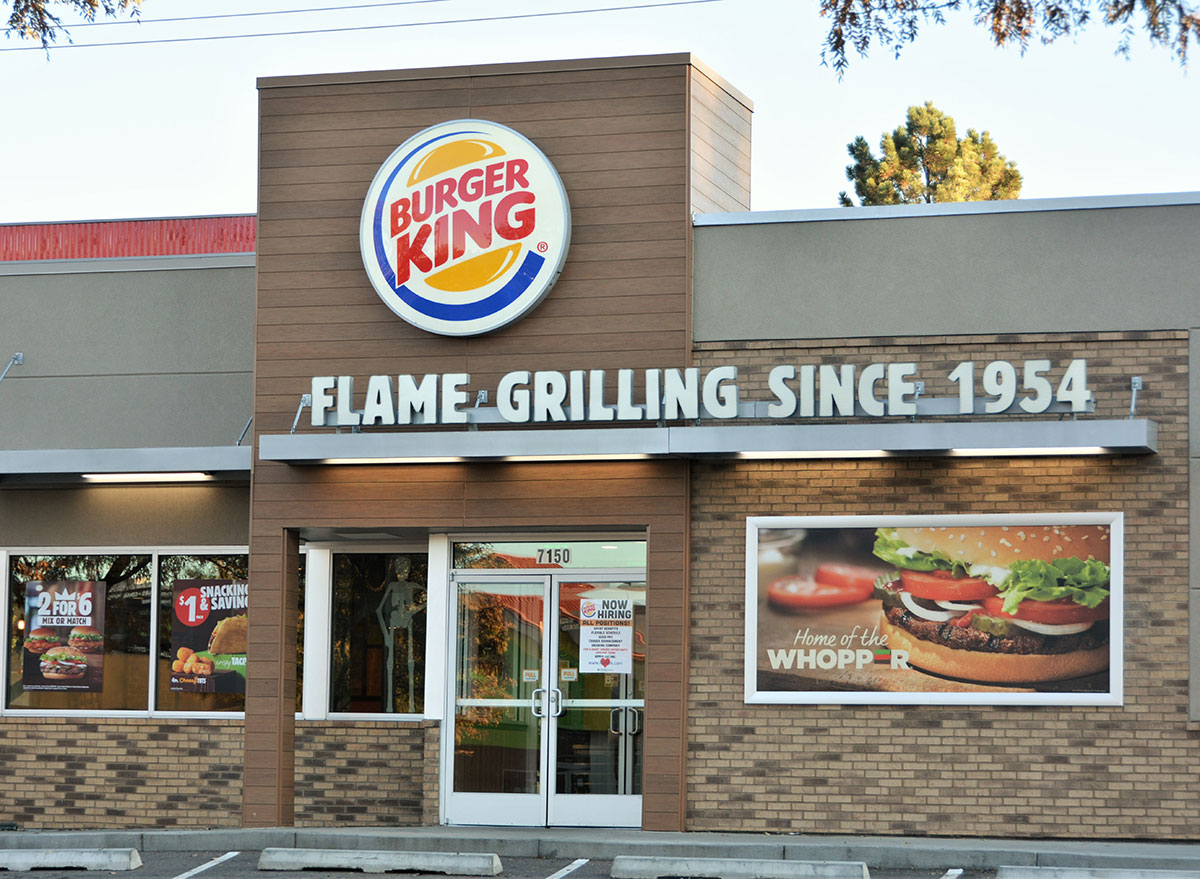 In recent years, restaurants across the U.S. have recognized their loyal customers want more plant-based foods options. It's easier now than ever to find meals that don't contain meat or dairy at your favorite fast-food or go-to quick-service restaurant.
And while plant-based burgers usually get the most hype in the media, many national chain restaurants are serving a variety of meatless veg-forward options that deliver that same fast-food flavor, all while employing grains, legumes, and fresh vegetables.
Our friends at Meatless Monday compiled a list of the most popular national chain restaurants that offer plant-based options on their menus. Then, don't miss 15 Ways to Make Your Favorite Meals Meatless!
Bareburger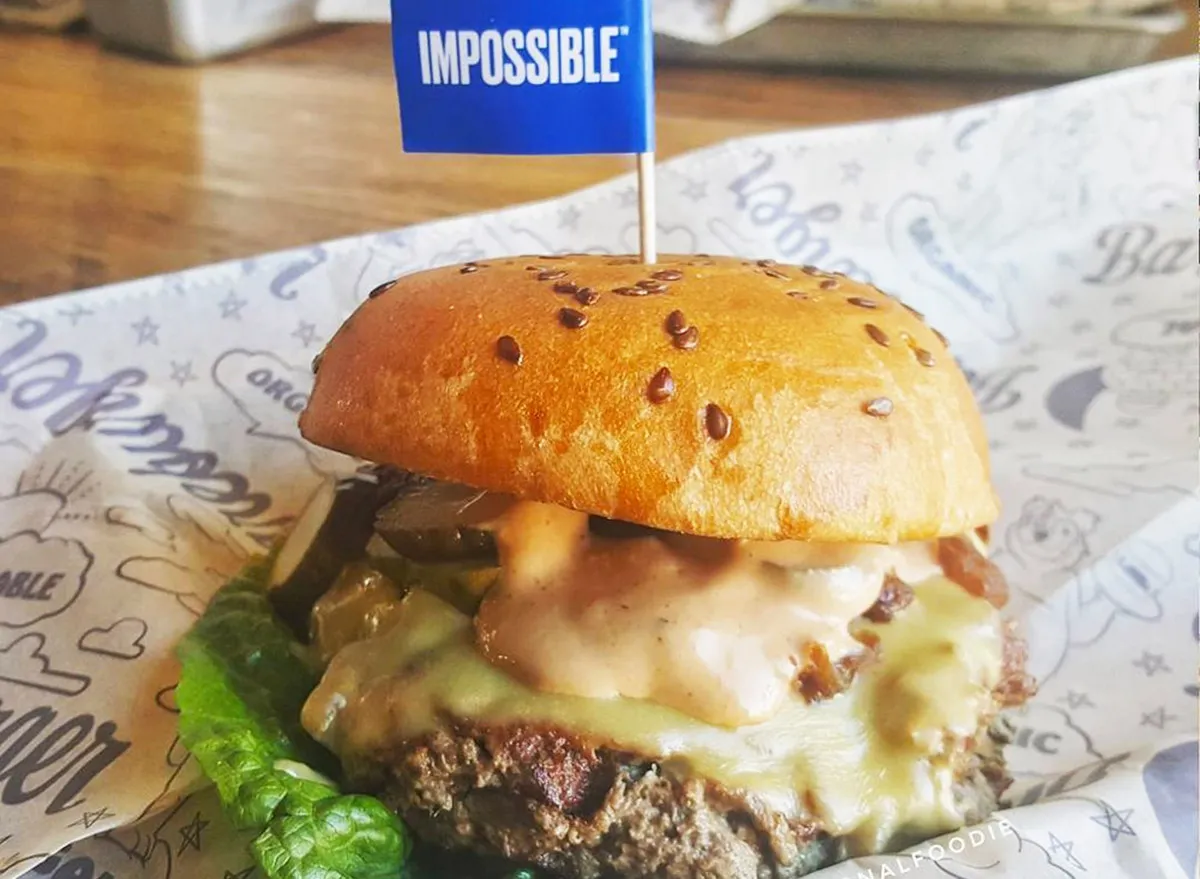 Bareburger remains a pioneer in plant-based and vegetarian eating. They offer both the Impossible Burger and the Beyond Burger, as well as sweet potato, kale, and wild rice burger, plant-based chicken, a black bean roasted corn and poblano burger, and even a burger made from quinoa, chia seed, and green peas.
With plenty of salads, sides, and vegetarian-friendly toppings like wild mushrooms, caramelized onions, spicy pico de gallo, and organic tempeh bacon, there are endless options for every dietary preference.
Check out We Tasted 4 Plant-Based Burgers, And This Was The Best!
Burger King
The Impossible Whopper, which uses the Impossible Burger, is now a permanent feature on the Burger King menu. And although there aren't too many vegetarian options on a BK lunch menu, the company is testing a plant-based version of its Chicken Royale sandwich in the United Kingdom, so stay tuned!
California Pizza Kitchen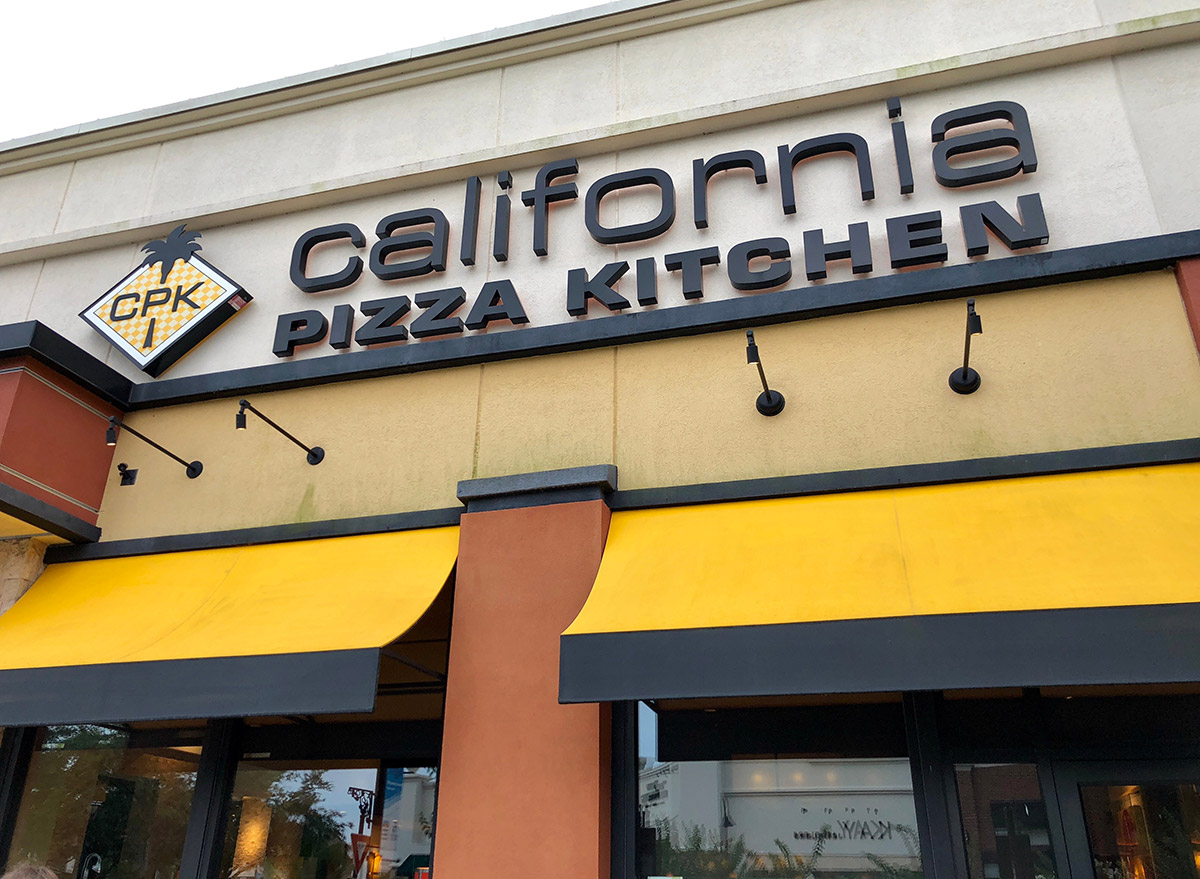 Although the foundation of classic pizza is cheese and sauce, California Pizza Kitchen makes it easy to remove any cheese or dairy products from its pizzas. The California Veggie Pizza and the Tostada Thin Crust can both be easily made plant-based.
There's also the newly-released, plant-based "Don't Call Me Chicken" BBQ pizza. If you're in the mood for something that's not round and doughy, CPK offers a selection of soups, bowls, and salads that are just as hearty as a slice.
Cheesecake Factory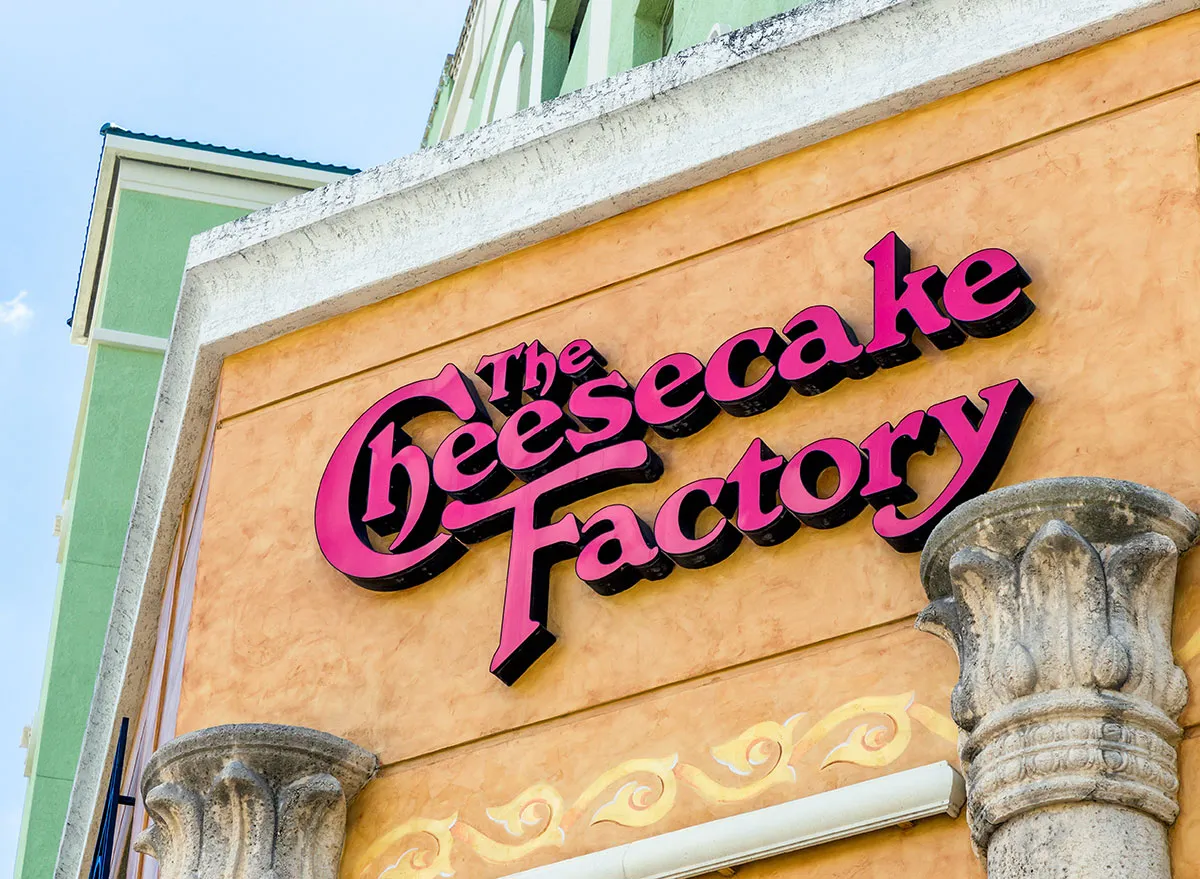 The Cheesecake Factory has a lot of options for customers of all eating lifestyles. Some of its vegetarian options include the vegan Cobb salad, Korean fried cauliflower, pasta Pomodoro, avocado toast, spinach and mushroom flatbread, lasagna, French country salad, and its own version of the Impossible Burger.6254a4d1642c605c54bf1cab17d50f1e
Del Taco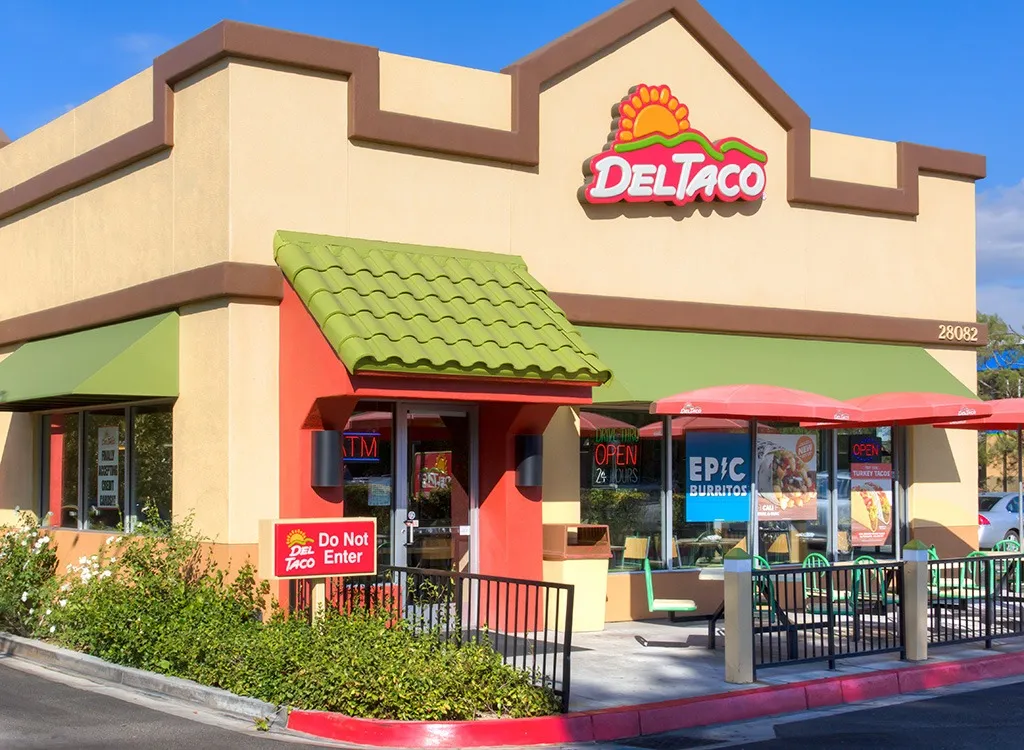 An early adopter of Beyond Meat's plant-based crumbles, Del Taco offers a comprehensive list of meatless options that includes burritos, tacos, bowls, and even a crunchy tostada. The Epic Beyond Fresh Guacamole Burrito is totally vegan and contains 44 grams of protein. They also have more traditional vegetarian, and Crunchtada Tostada.
Dunkin'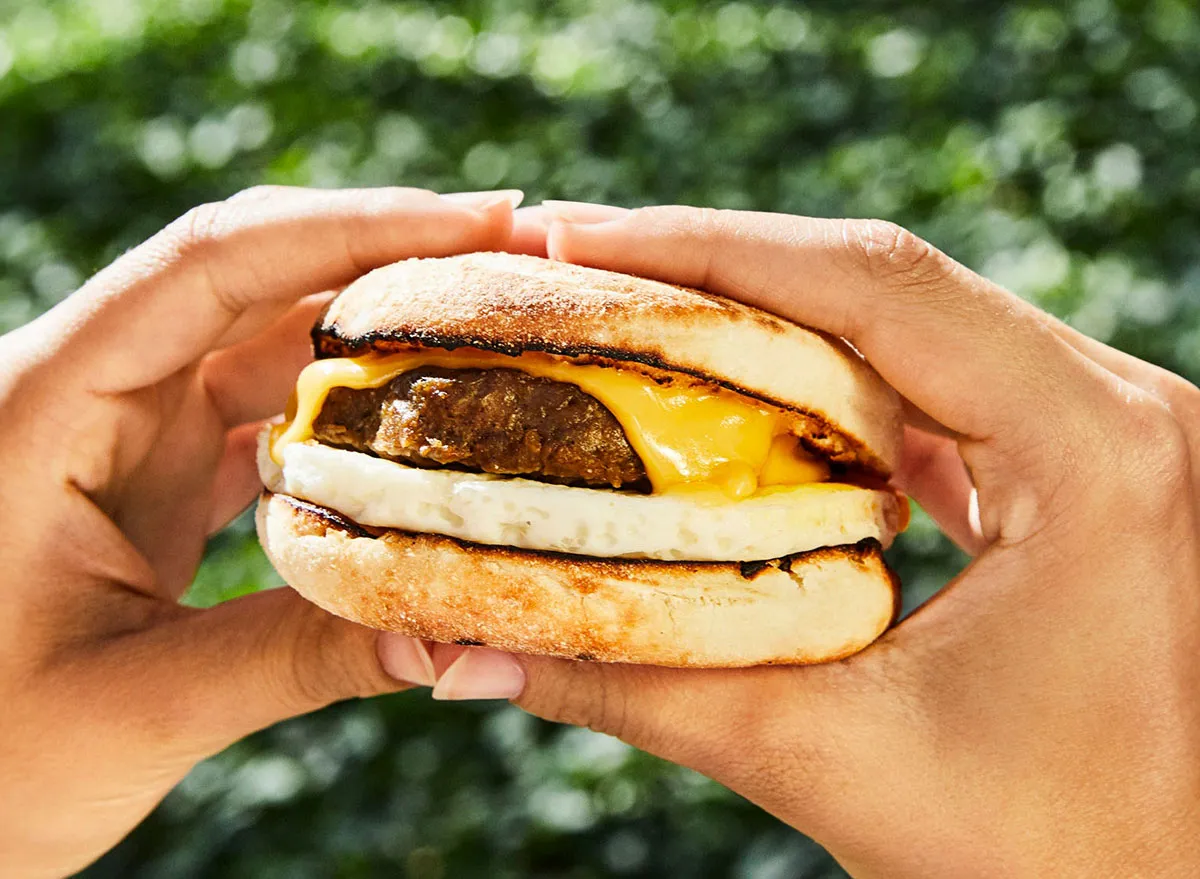 Although they discontinued the Beyond Sausage breakfast sandwich, Dunkin' still has plenty of choices for customers avoiding meat and dairy. For example, they have bagels, hash browns, English muffins, oatmeal, and avocado toast, but Dunkin' has also recently introduced a vegetarian Southwest Veggie Power Breakfast Sandwich, which features a MorningStar Farms Black Bean Patty layered with a loaded egg white omelet and topped with aged white cheddar cheese on a multigrain thin.
Dunkin' was an early advocate for plant-based milk options, which means almost all of its beverages can be made with either oat, almond, or coconut milk.
Just Salad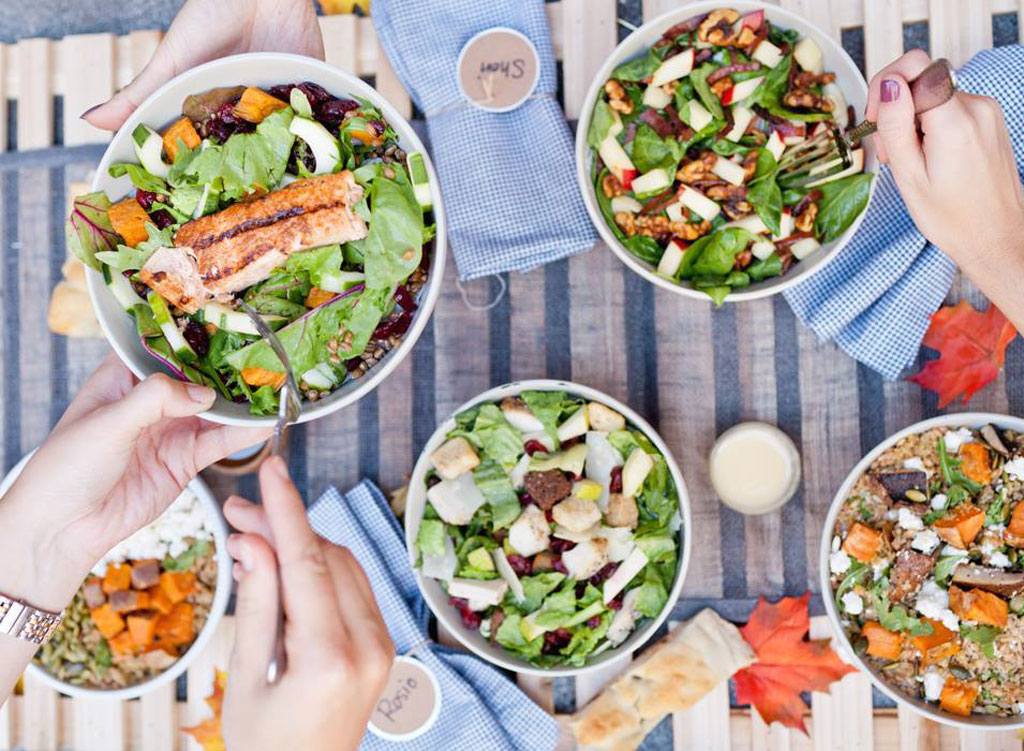 When it comes to meat alternatives, Just Salad is setting the standard. They offer salad bowls packed with Beyond Beef Meatballs and Breaded Daring Chicken, both of which are entirely plant-based. You can also build your own salad, wrap, or bowl from dozens of delicious ingredients like roasted sweet potatoes, balsamic mushrooms, roasted corn, vegan cheese, and avocado mash.
Just Salad is also taking its commitment to responsible food to the next level by adding climate labeling to its menu items to show a meal's environmental impact.
Little Caesars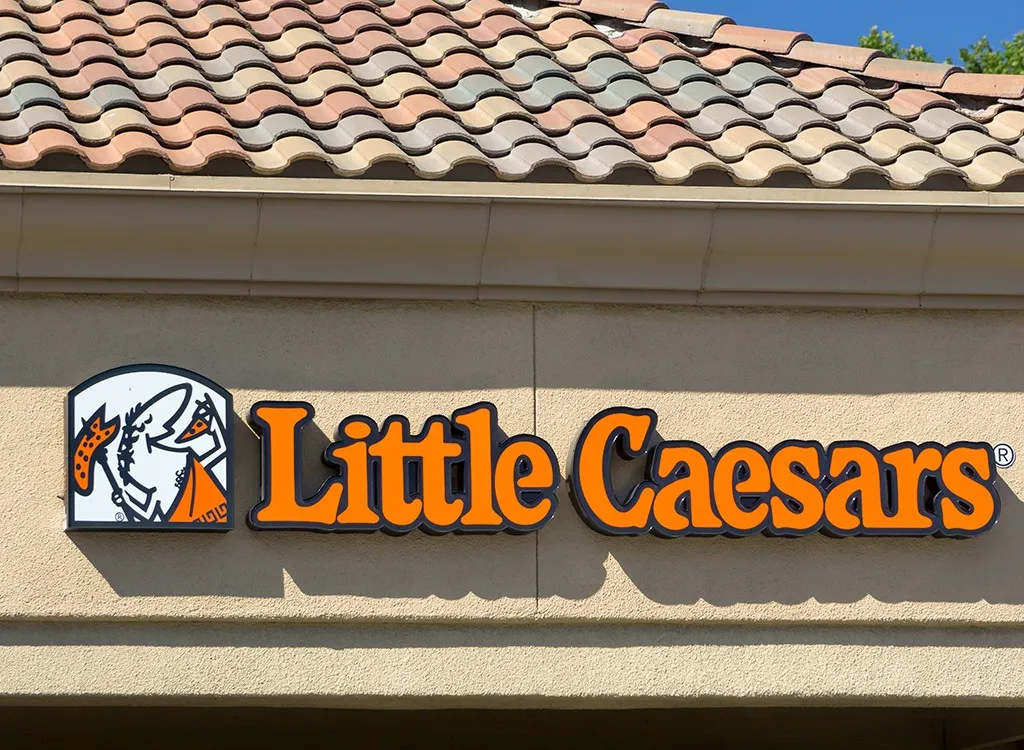 It might not be known for its vegetarian options, but Little Caesars is taking a step in the right direction with the release of its plant-based pepperoni. Maybe vegan cheese is on the horizon?
Mellow Mushroom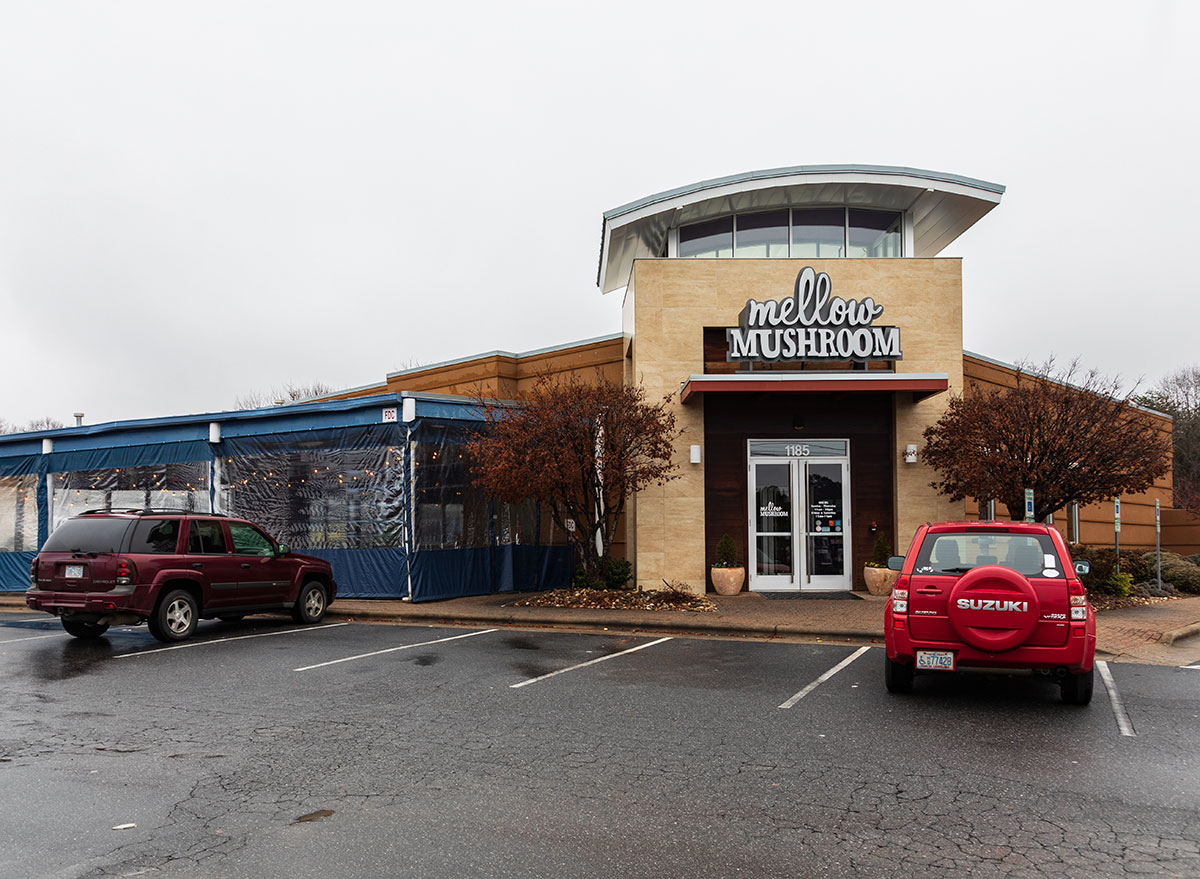 It's a plant-based pie paradise at Mellow Mushroom. The establishment's meatless pizza options include dairy-free cheese, Follow Your Heart brand, and plant-based proteins, such as tofu and tempeh, in addition to a variety of veggie toppings. DIY your pie or opt for one of its curated specialty pizzas.
Panda Express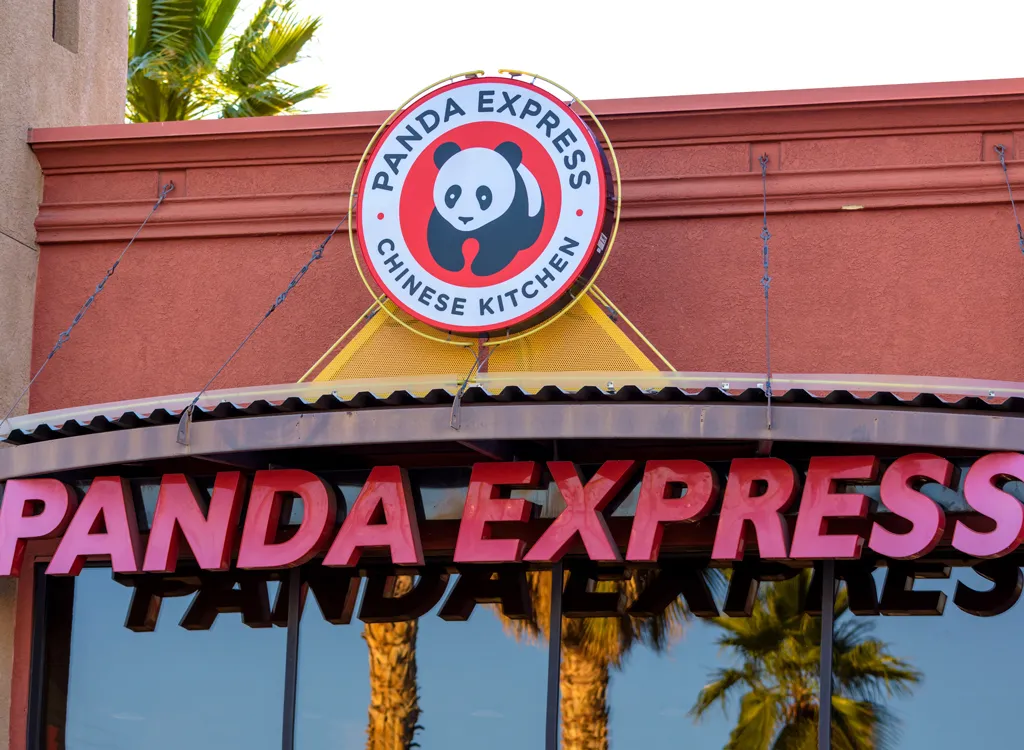 Panda Express has a great handful of plant-based options and sides, including Eggplant Tofu, Veggie Spring Rolls, Super Greens (broccoli, kale, cabbage), and Chow Mein. The nationwide chain is launching Beyond Meat Orange 'Chicken' at select locations in NYC and SoCal and has many other plant-based innovations in the work.
Panera Bread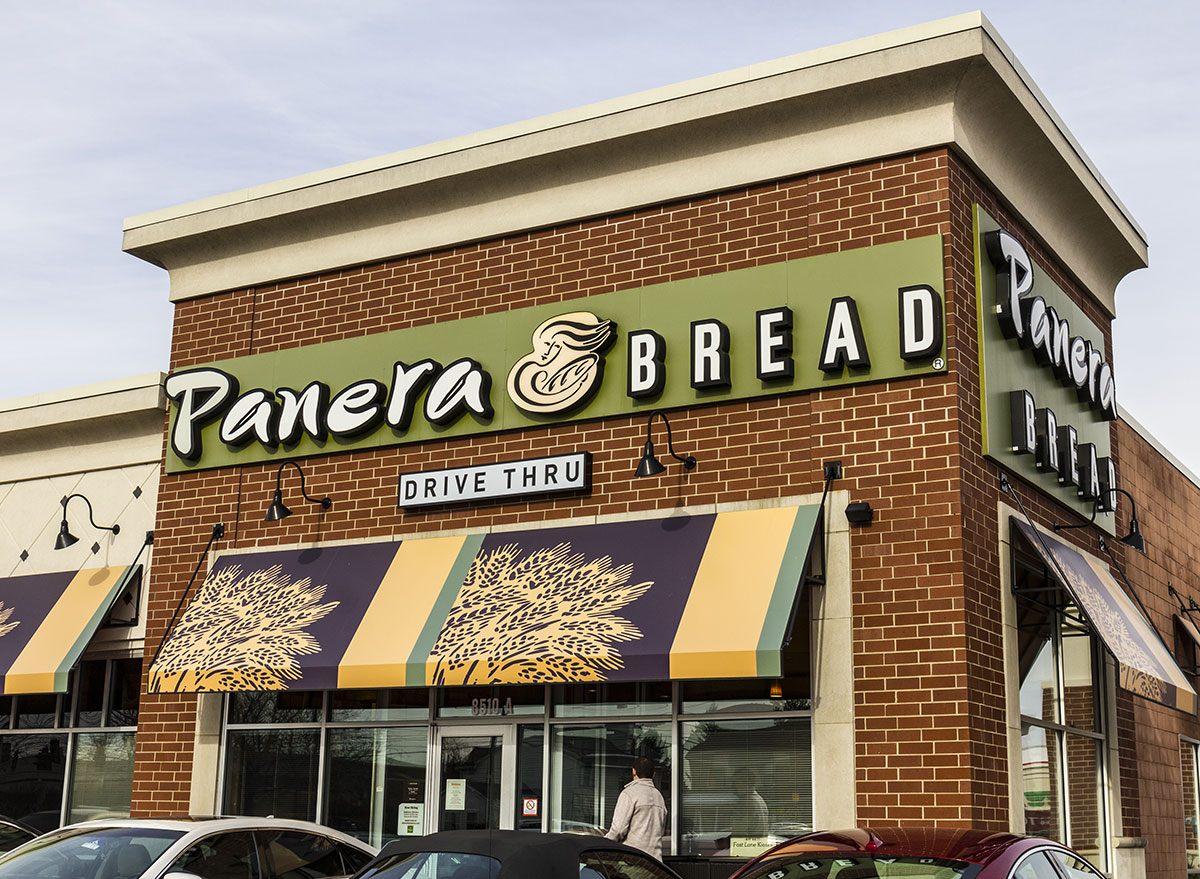 Panera Bread has always been ahead of the pack when it comes to vegan and plant-based options, but they've upped its game in recent years as the call for meatless options has gotten louder. Many of its salads and bowls can be customized to remove dairy  and meat products.
The Baja bowl, Mediterranean grain bowl, tomato basil cucumber salad, ten vegetable soup, Greek salad, and strawberry poppy salad are all excellent vegetarian options that can be modified to be totally vegan-friendly.
Qdoba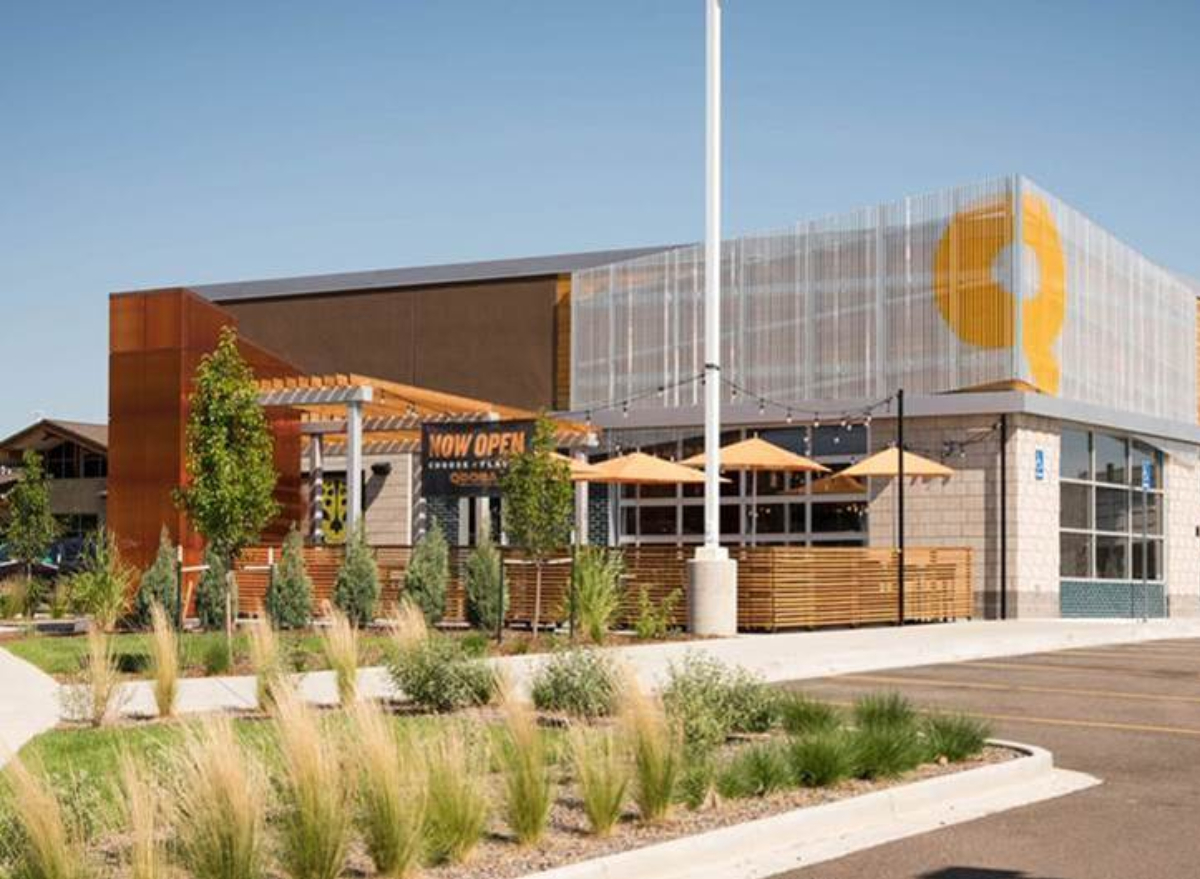 Qdoba has made a real effort to introduce menu items for both vegetarians and vegans. Many of its traditional menu items can be customized to include Impossible plant-based meats, but they also have some standard menu items like the Impossible taco salad and fajita vegan bowl, which are designed to be vegetarian-friendly.
Red Robin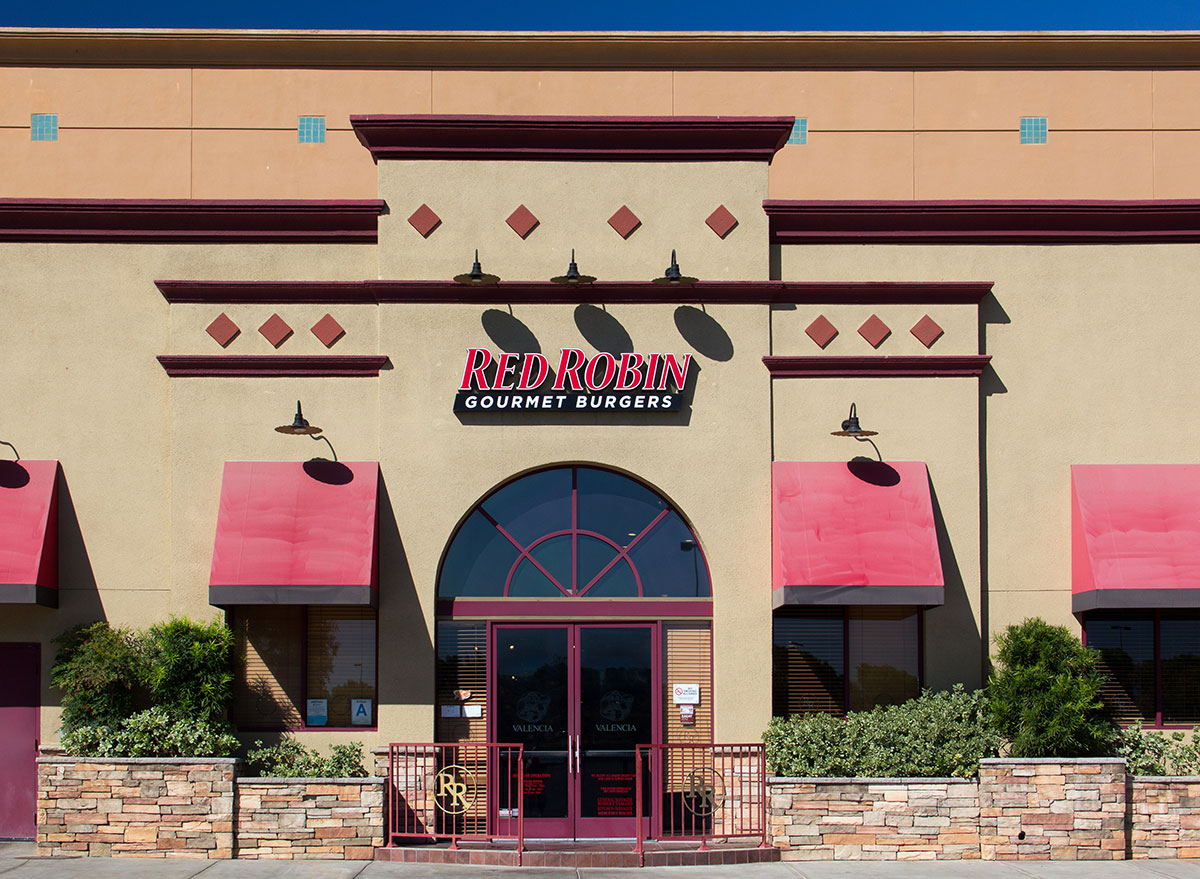 Red Robin offers two different vegan-friendly burger patties: A housemade veggie patty made with quinoa and ancient grains and the Impossible Burger. You can customize many of its burgers to be vegan by omitting the cheese and aioli.
Starbucks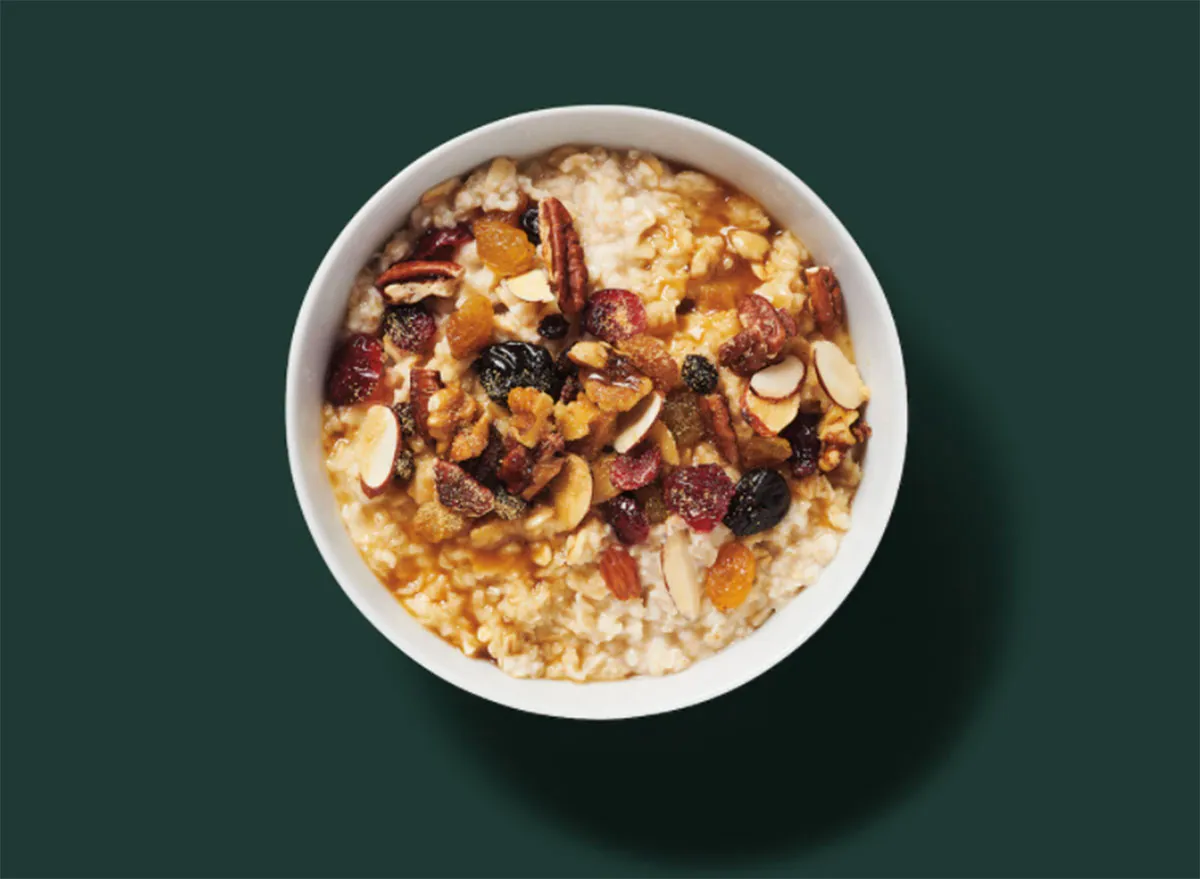 Starbucks continues to be an innovator of plant-based and vegetarian offerings, and they even offered a Meatless Monday special earlier in January 2021.
Its Impossible Breakfast Sandwich is a terrific alternative to a sausage egg and cheese, and its selection of vegetarian protein boxes include fruit and cheese, chickpea bites with avocado, egg, and Gouda, and peanut butter and jelly. When it comes to beverages, they have a variety of plant-based milk and an expansive menu of naturally dairy-free drinks including Refreshers and lemonades.
Taco Bell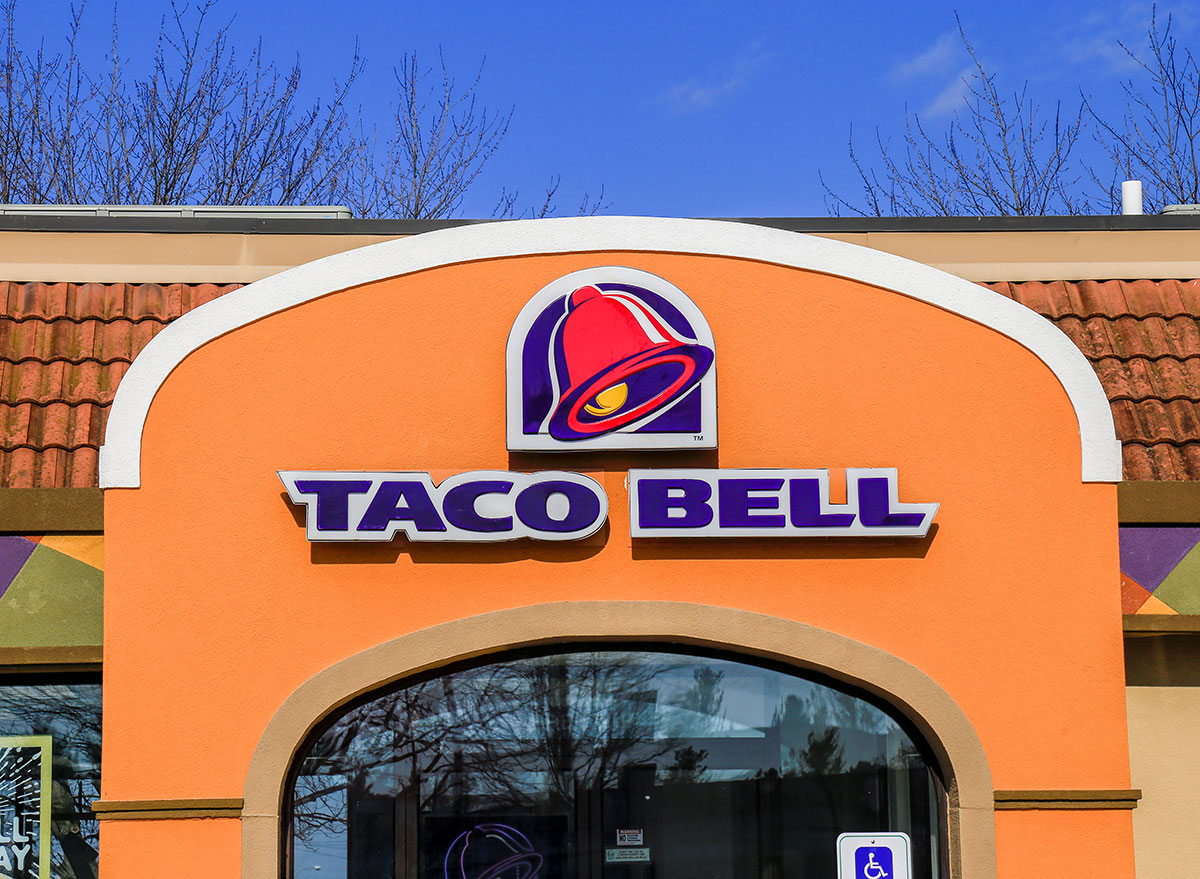 Vegans and vegetarians can eat well at Taco Bell. The menu revolves around myriad combinations of rice, beans (black and refried), cheese, and toppings, and they can be added to everything from tacos and burritos to chalupas and bowls. Although they don't currently offer a plant-based meat alternative, Taco Bell did bring back its potatoes to the delight of its many devotees.
TGI Fridays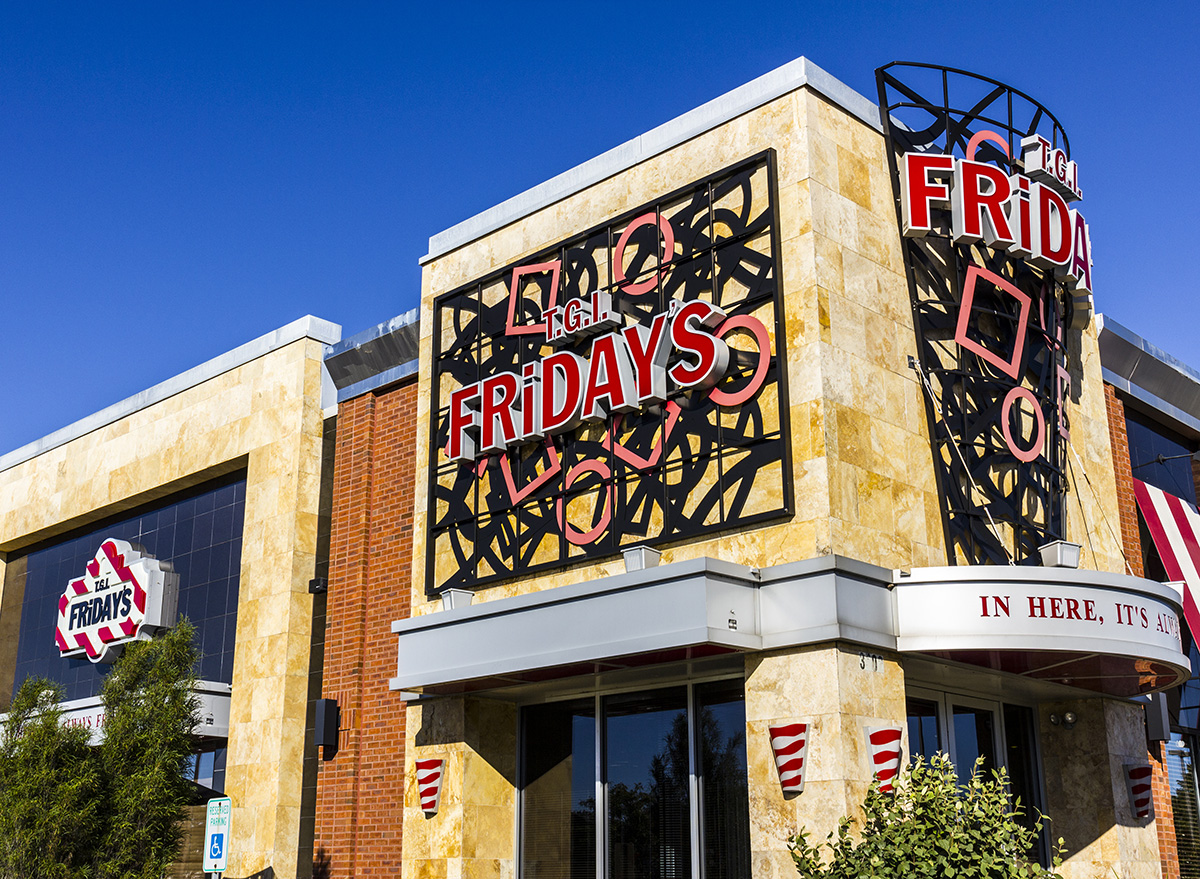 The main vegetarian option at TGI Fridays is its Loaded Beyond Burger, which comes grilled and topped with white cheddar, lettuce, tomato, red onion, pickles, and Friday's special sauce. You can also order a Beyond Meat patty in place of other burgers if you want a varied selection of toppings.
Wendy's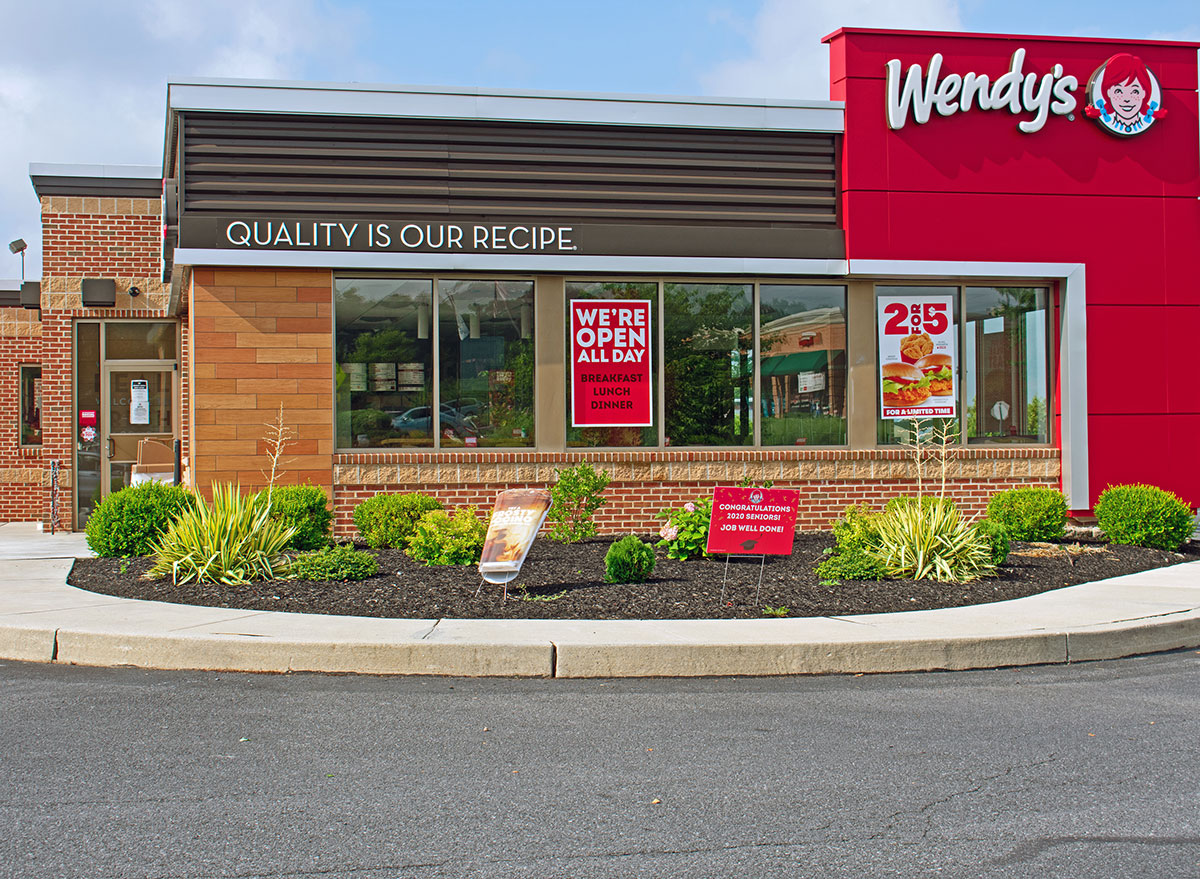 Wendy's has recently launched its Spicy Black Bean Burger, and fast-food aficionados are pretty excited about it. The new meatless burger features a plant-based black bean patty made with a blend of spices, layered with tomatoes, onion slices, romaine lettuce, chipotle jalapeños, pepper jack cheese, and a spicy chipotle sauce. Don't forget, Wendy's also has a baked potato and a variety of salads available if you're not in the mood for a burger.
Now, be sure to read up on Wendy's Is Rumored to Be Discontinuing These Iconic Menu Items!