6 Restaurant Chains Astronomically Growing In Popularity
These spots are currently attracting crowds and planning expansions.
Surviving the pandemic was one thing, but some fast-food brands have actually found a way to thrive in the most adverse circumstances. And despite a slew of new issues with staffing this year, several fast-food and fast-casual chains have pulled through the challenging time and emerged stronger than they were before.
Between the positive press, public perception, and numerous expansion initiatives in the works, these players are currently forging the way forward and attracting crowds.
For more, check out 5 Fast-Food Chains Falling Out of Favor With Customers.
Perhaps the most beloved Tex-Mex joint, Chipotle was one of the first to increase workers' wages in a very public way. The raised cost of operation ultimately translated to higher receipt totals for customers, but growing prices have not stopped people from flocking to the burrito-bowl destination.
During the pandemic, Chipotle was able to flourish thanks to a fairly seamless online ordering system—plus, there was the inherent benefit that a hearty burrito makes everything (even a global pandemic) slightly easier to process.
With higher annual sales than ever before and stock prices at an all-time high, Chipotle's dominance is currently unrivaled in the fast-casual space.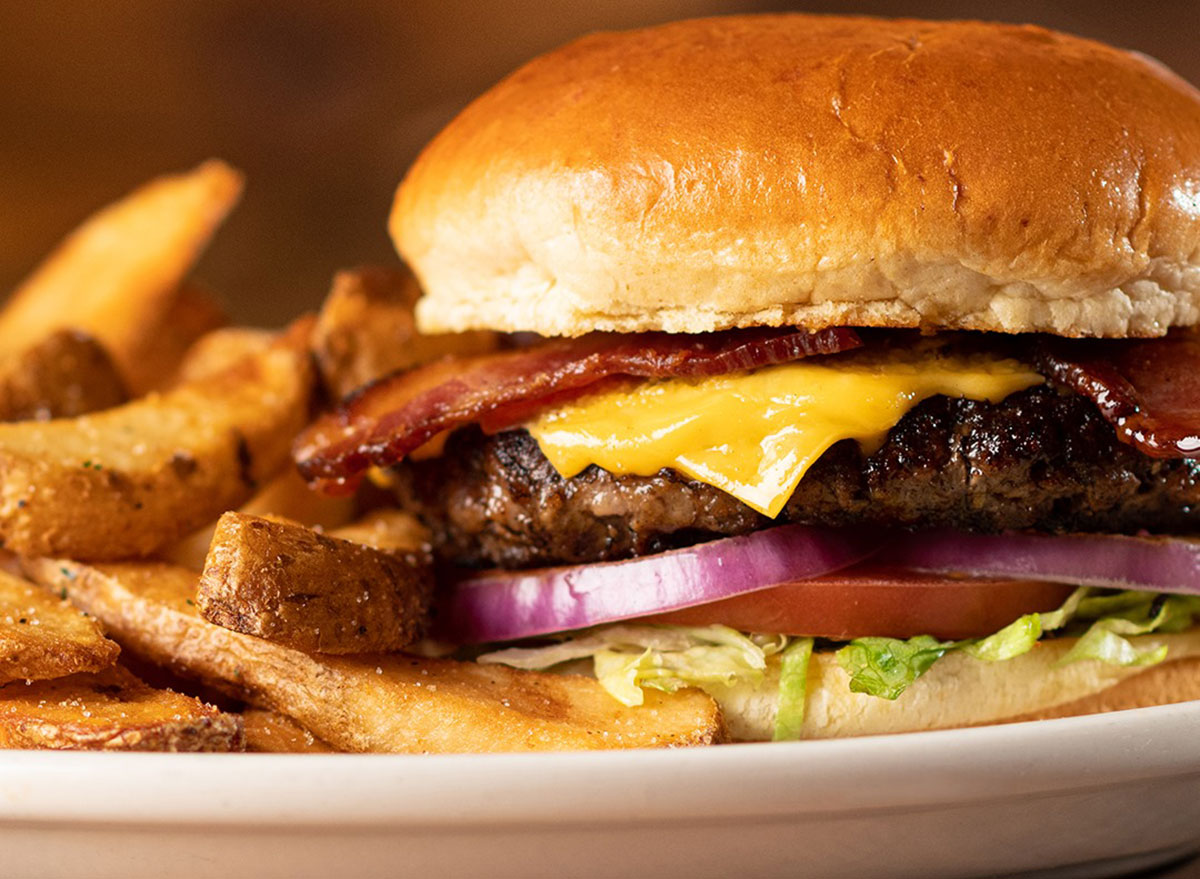 Texas Roadhouse is another restaurant that recently increased its prices—in this case, it was a result of supply issues—but has not seen public blowback in response. On the contrary, the Roadhouse is enjoying a spike in patronage, with guests spending an average of 5.5% more during Q1 of 2021, and continued success in the second quarter (as recently as last week, earnings were projected to continue to grow).
According to CFO Tonya Robertson, people are spending more on both food and alcohol, and the restaurant has extended its hours in many locations in order to accommodate the way business is booming.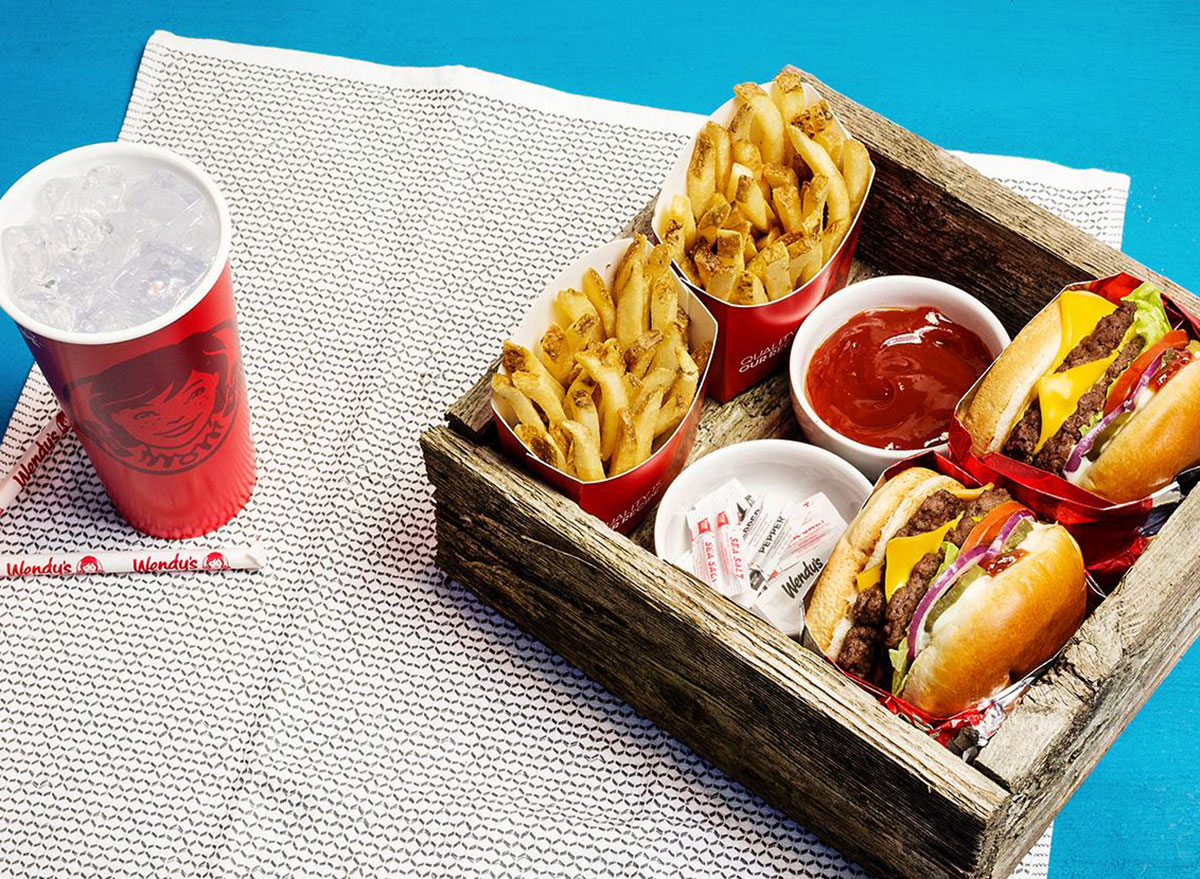 In the last year, Wendy's became the second largest fast-food chain in the country based on sales, taking the spot over from Burger King. Earlier this year, same-store sales for the brand grew 13%, a rise that was explained in part by their inventive products like the Jalapeno Popper sandwich and $5 biggie bags.
The chain is continuing its impressive expansion with an ambitious plan to open 1,200 new restaurants by 2025, 400 of which will be ghost kitchens, delivery-only locations, fuel, and travel center locations. So those Baconators will become more accessible and easier to find thane ever!
Chick-fil-A continues its all-around fast-food dominance and has been ranked the #1 fast-food chain on the annual American Customer Satisfaction Index for the seventh year in a row. The chain beat out Domino's, KFC, Starbucks, and Five Guys for the top spot in the hearts of American consumers. And with each Chick-fil-A restaurant making an average of $7 million in 2020, there is no end in sight for this fried chicken connoisseur.
Everyone's favorite former food cart, The Halal Guys expanded so rapidly and successfully that they were ranked in the Restaurant Business "Future 50" in 2017 (after their sales grew 740% in a year). Since then the media infatuation with the chain seems to have faded a bit, but The Guys have been quietly working on several plans that put on the path toward another major growth spurt.6254a4d1642c605c54bf1cab17d50f1e
Last fall, the company unveiled an easy-to-use new website, and this spring they announced that they will be expanding to 400 locations from their current 87—largely in the Midwest. Then, most recently, The Halal Guys showed off their new-and-improved brick and mortar design, which pays homage to their roots as a food cart while also looking undeniably sleek. As their current plans begin to take effect, this chain is definitely one to watch.
Smashburger is already an Eat This, Not That! favorite, consistently ranking highly in our taste tests (their chicken sandwich absolutely dominated). But we aren't the only ones who have caught onto the chain's it-factor: despite a net closure of 78 stores in the last 3 years, QSR Magazine still ranked Smashburger as one of the top 12 restaurant chains ready to grow in 2021 and beyond.
The chain's updated expansion strategy—to raise brand awareness by placing new locations in key, high-volume areas—and innovations on the modern and chef-inspired menu are cited as reasons this burger brand could really take off.
For more, check out the 108 Most Popular Sodas Ranked By How Toxic They Are.