Surprising Side Effects of Eating Hot Sauce, Say Dietitians
Before you reach for your condiment of choice, think about the possible side effects hot sauce can have.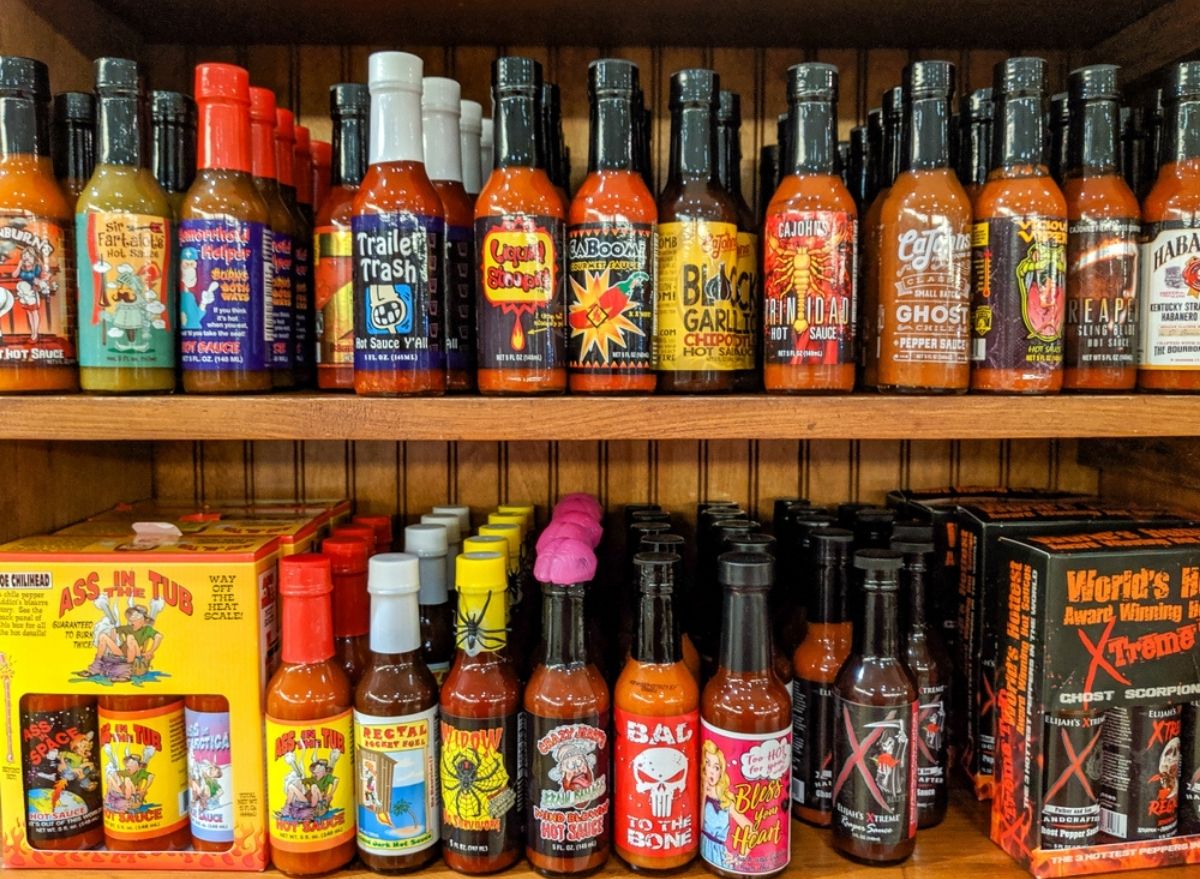 There's no better way to add a kick to your food than with your favorite hot sauce. Whether that's a few drops on a burrito or in some mac and cheese, hot sauce can do the trick. This spicy sauce has developed a cult following for its ability to pack a punch in seconds. It can also have some positive side effects on your health. However, for those who don't like hot sauce or have stomach issues, then you probably want to steer clear of this popular condiment. A few dietitians weighed in on the positive and negative effects of adding a bit of spice to your meals.  Here are some secret side effects that come from dousing everything in hot sauce.
Plus, be sure to include in your diet The #1 Best Juice to Drink Every Day, Says Science.
Hot sauce can be a good source of vitamins and minerals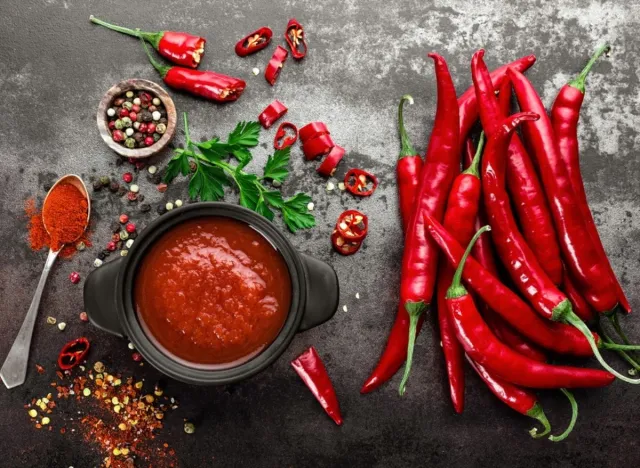 While you don't want to ditch other nutrient-dense foods in exchange for hot sauce, this spicy condiment may work as a boost. "Hot sauce, which typically contains various chili peppers, is a source of plant pigments such as chlorophyll, anthocyanin, and lutein, which are antioxidants," says Lisa Andrews, MEd, RD, LD, Owner of Sound Bites Nutrition. "Hot sauce may also be a source of vitamins, minerals, and flavonoids."
Hot sauce may aid in weight loss
For those looking to lose weight, hot sauce may be able to help curb cravings and increase metabolism. "Eating hot sauce may temporarily increase your metabolism due to thermogenesis," says Breanna Woods, MS RD, registered dietitian for Blogilates. "Capsaicin in hot sauce may also inhibit adipogenesis, or fat accumulation. Also, the capsaicin in hot sauce has been shown to increase satiety and decrease appetite."
Hot sauce can help fight inflammation
Inflammation can be recognized as pain, heat, redness, swelling, and loss of function throughout the body. With that said, hot sauce may be able to help reduce inflammation for temporary pain relief. "Capsaicin, the compound that gives hot sauce its spicy kick, has been used in traditional medicine for hundreds of years to reduce pain and inflammation," says Woods. "These effects have mostly been shown when capsaicin is used topically, but there are in vitro studies that suggest it may decrease certain inflammatory markers when ingested too."
Hot cause can help decrease blood pressure and cholesterol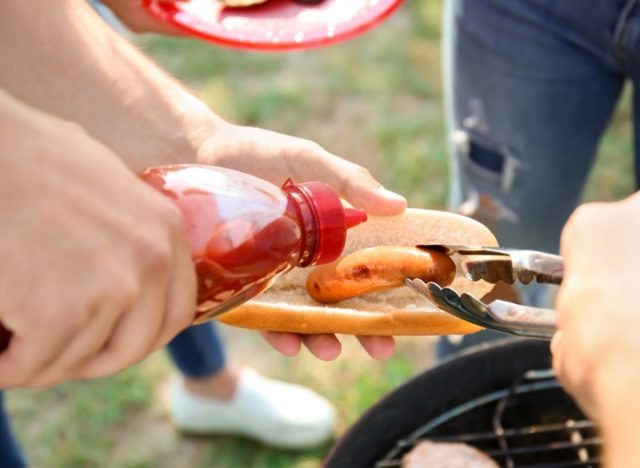 If your doctor has told you to keep an eye on your blood pressure or cholesterol, then you might want to consider adding some hot sauce to your favorite meals. "Capsaicinoids are the pungent compounds that are responsible for the characteristic taste of hot peppers," says Nicole Lindel, RD and Everlywell Advisor. "They've been shown to have benefits such as improvement in reducing oxidative stress and inflammation, improving vascular health, improving endothelial function, lowering blood pressure, reducing endothelial cytokines, cholesterol-lowering effects, reducing blood glucose, improving insulin sensitivity, and reducing inflammatory risk factors."
Hot sauce can cause stomach issues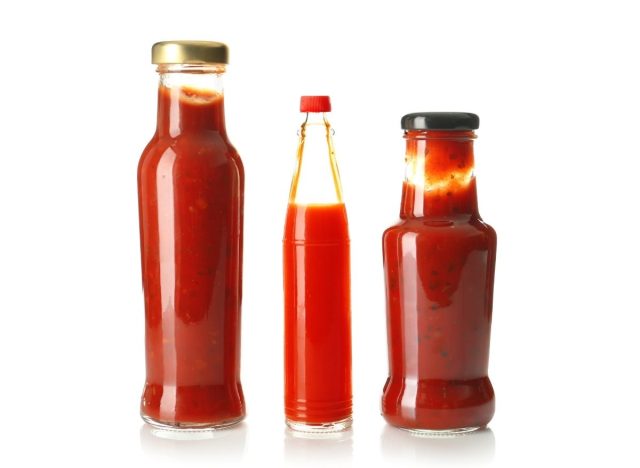 It's not necessarily the hot sauce that will cause stomach pain, but the chemicals that capsaicin triggers may. According to research from ​Molecules​​, capsaicin triggers the release of a chemical called "substance P." A study from the ​Journal of Immunology​​ indicates that substance P is normally released when the body senses inflammation, but eating hot sauce tricks the nervous system into thinking there is damage which can lead to a sensation of burning or pain in your stomach. "Hot sauce can be a very potent irritant that can cause damage to the stomach and result in gastritis, ulcers, and intestinal diseases," says Lindel.6254a4d1642c605c54bf1cab17d50f1e
Hot sauce can help modulate cardiometabolic syndrome risk factors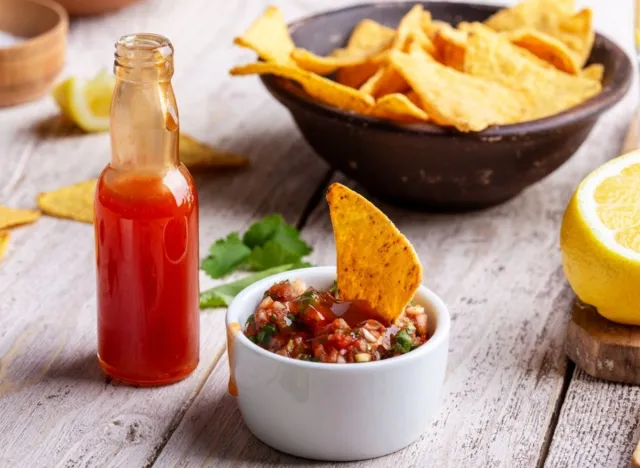 According to the Georgia Department of Public Health, cardiometabolic syndrome is categorized as having heart disease, high cholesterol, hypertension, and/or diabetes or any of their precursors in combination. "All these beneficial effects of hot sauce combined help to modulate cardiometabolic syndrome risk factors," says Lindel. "The early identification of cardiometabolic risk factors can help try to prevent obesity, hypertension, diabetes, and cardiovascular disease."
Casey Clark
Casey Clark is a current journalism student at Hofstra University with a passion for food, beauty, and entertainment.
Read more about Casey