Shoppers Are Seeing These 15 Shortages at Their Local ALDI and Trader Joe's
The chains' fans reveal it all...
Grocery shoppers across America love ALDI and Trader Joe's for their low prices and unique grocery items. Combined, there are more than 2,500 locations across the country with loyal local shoppers.
Unfortunately, though, even these big brands aren't immune to supply chain issues right now. ALDI has told shoppers that some new finds may not be in all stores because of shipping delays, while Trader Joe's recently put product limits on certain products.
With shortages plaguing supermarkets from coast to coast, Eat This, Not That! reached out to readers to ask which groceries on their lists are hard to find right now. Here's what our social media followers on the ground spotted with their own eyes.
Related: 4 Healthy New Trader Joe's Products You Should Buy, RD Says
Trader Joe's shortages:
TJ's fans love these bite-sized pancakes, which they prepare for more than ordinary breakfasts. Seriously, have you made a pancake board yet? However, one of our Instagram followers says they're missing from shelves right now.
We've written about reported shortages of this pantry staple in recent weeks. One of our Instagram followers notes it's also hard to find at Trader Joe's right now.
Related: To get all of the latest Trader Joe's and ALDI news delivered right to your email inbox every day, sign up for our newsletter!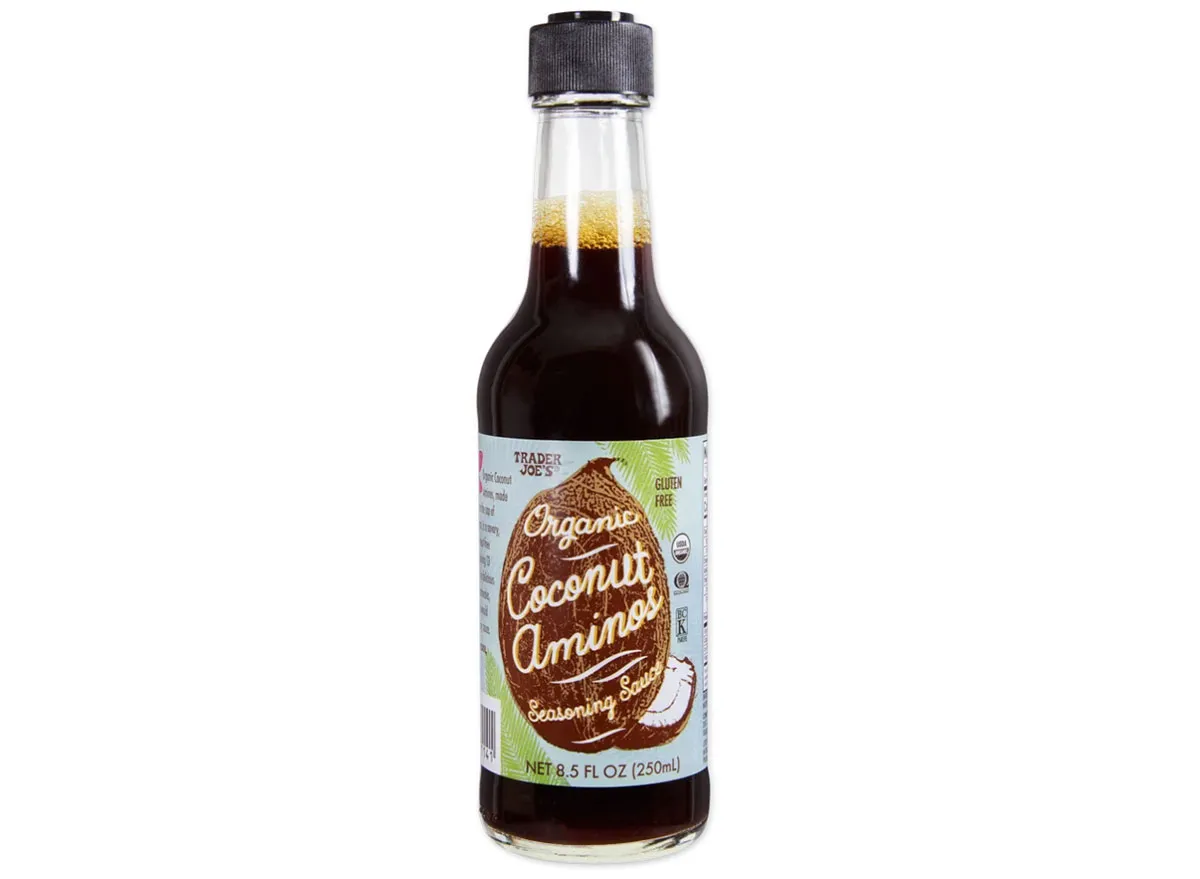 This sauce contains only organic coconut sap, sea salt, and water. It's a condiment loved by many Trader Joe's fans, but multiple shoppers say they can't find it on shelves.
We asked our Facebook audience, "What shortages are you seeing at Trader Joe's?" One shopper responded, "Coconut amino acid sauce. They were out, got a barbecue version only now.. Ewwwwww!" Another added that it's been a minute since it was last in stock: "No Coconut Aminos for a long while…what's up with that??"
This is another TJ's item with a loyal following, and fans have expressed their love for it on Reddit.
However, one shopper on Facebook tells us that they haven't seen this frozen pizza in months.
Related: This Is the #1 Favorite Pasta at Trader Joe's, Says Manager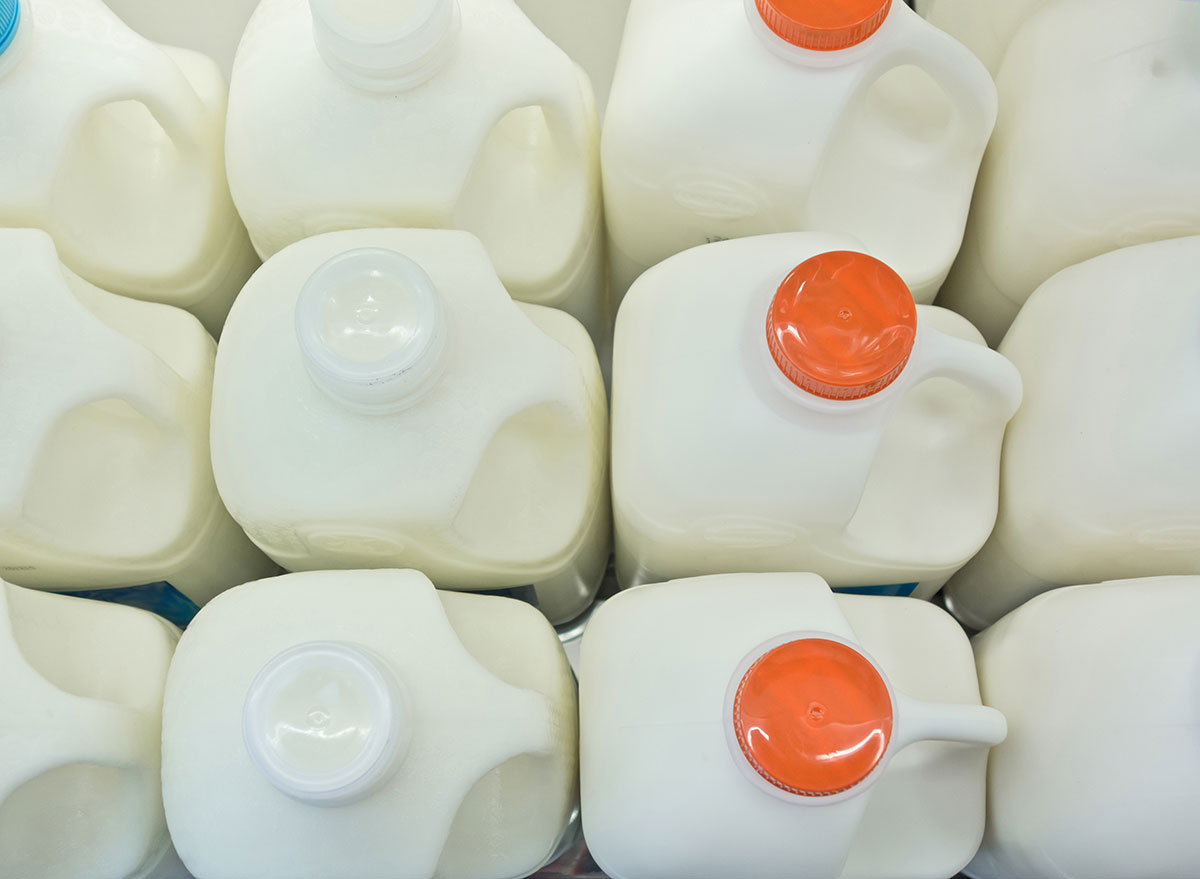 The only milk featured on Trader Joe's is the Chocolate Whole Milk made with Fair Trade Cocoa, and one shopper on Facebook says the regular whole milk has been gone for months.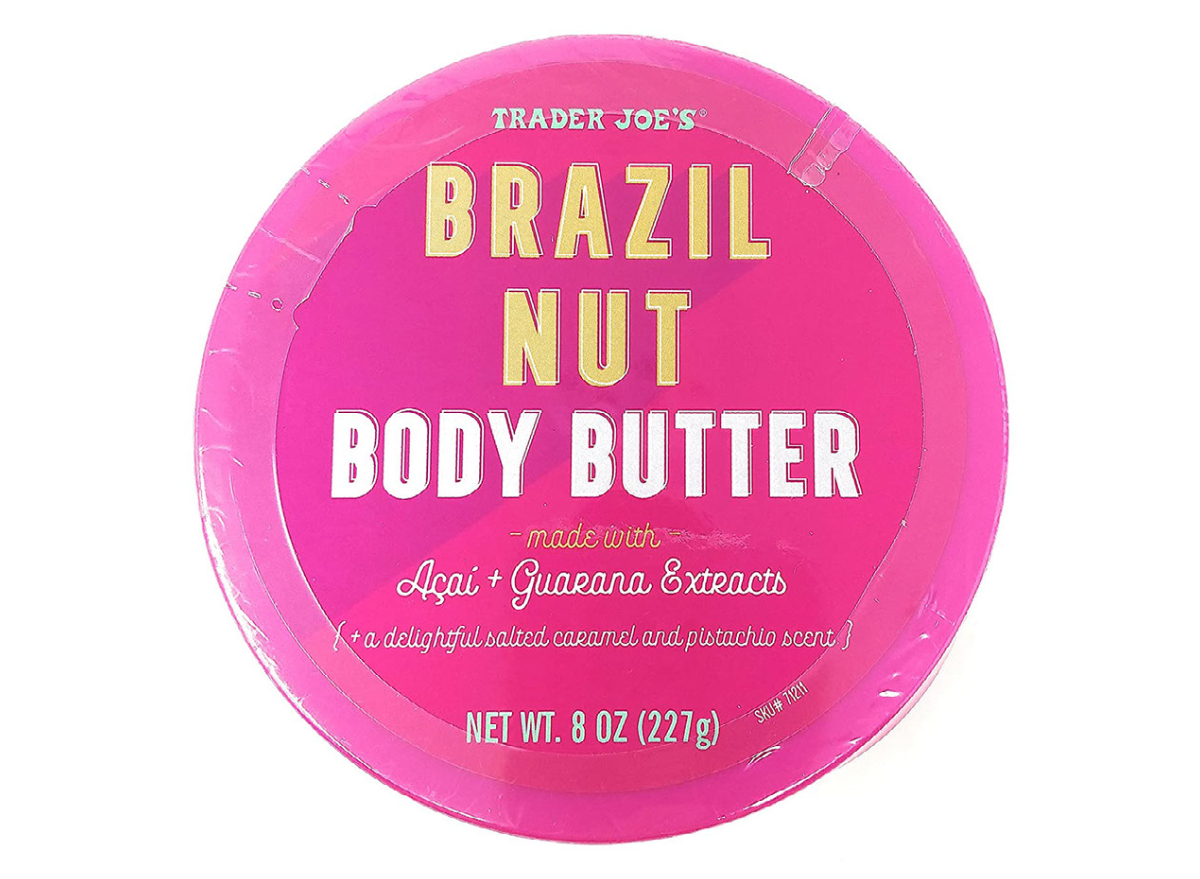 This dupe of a "very popular $45 cream" is so popular there was a purchase limit of one or two placed on it in September, but shoppers say it is still missing from Trader Joe's shelves.
"Brazil Nut Body Butter," one shopper answered on Facebook, noting that it is "Rarely stocked" and is "$6 in [the] store, [but] $25 on Amazon."
Related: Trader Joe's Is Discontinuing These 4 Beloved Items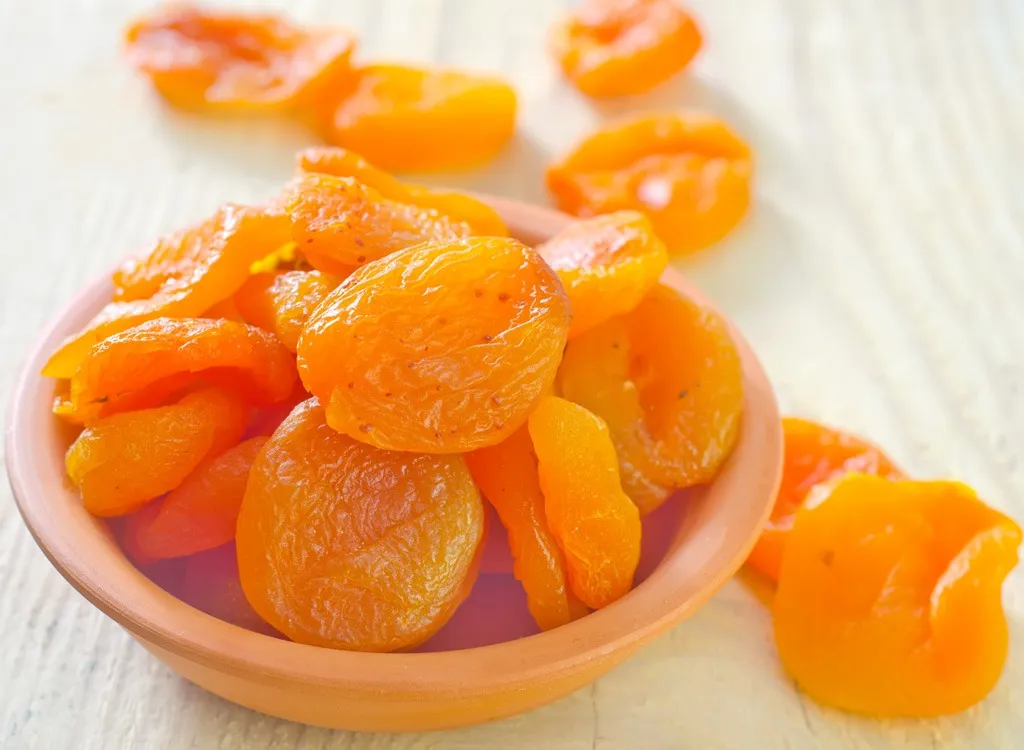 Dried fruit is used in fruit cakes and other holiday recipes, but one shopper said dried apricots are missing from Trader Joe's right now. If you're in a bind and really need some, Amazon has a 1-pound bag for $11.50.
This isn't the only holiday item facing a shortage right now. Things like cranberries, turkeys, apples, and more are hard to find at all grocery stores.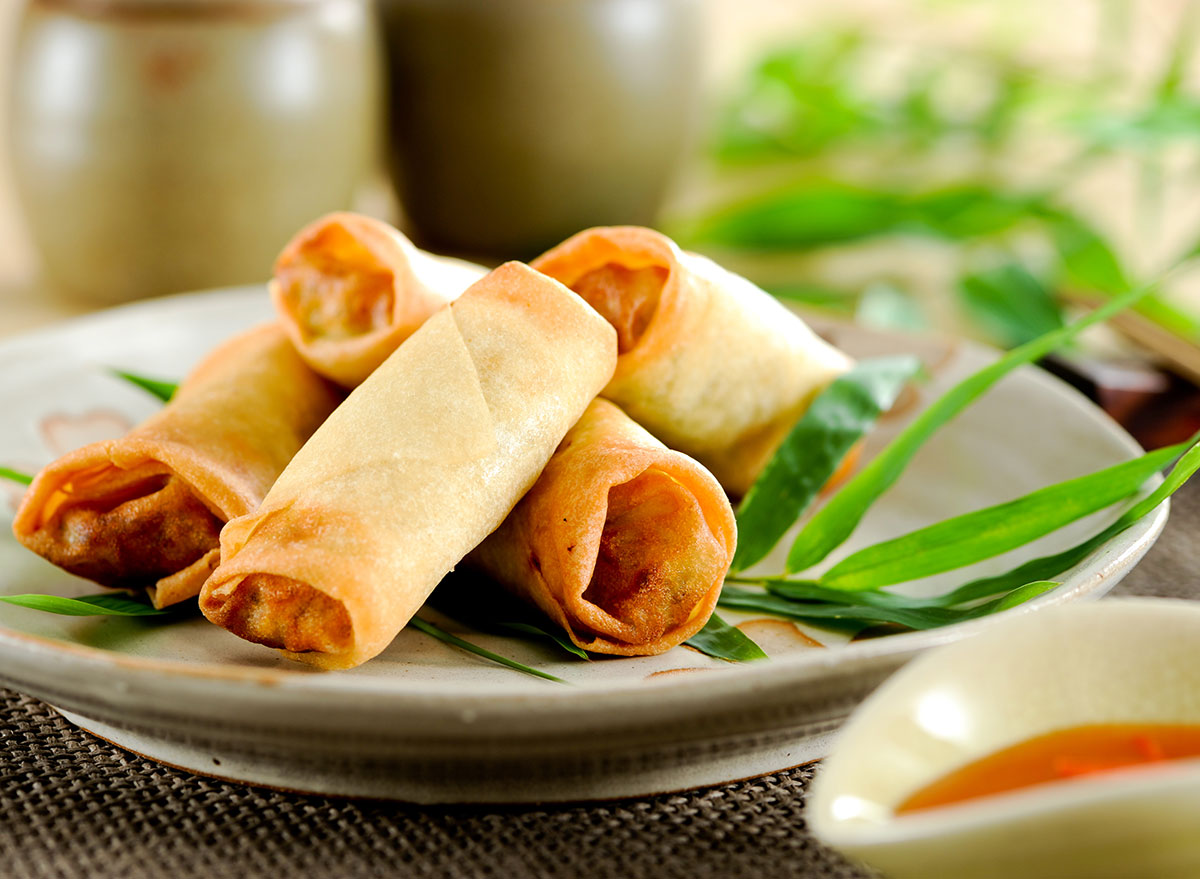 Stocking up on a freezer fave isn't happening right now, according to one TJ's shopper who commented that these are facing a shortage.6254a4d1642c605c54bf1cab17d50f1e
Milk Chocolate Peanut Butter Cups
These are a Trader Joe's staple—and being in demand can come with its issues, as per one shopper who answered our Facebook question. "[T]hey're my favorite of course," they said.
Related: Former Walmart CEO Says Shortages Are Unlike Anything He's Ever Seen
ALDI shortages:
We asked our Instagram followers the same shortage question, but for ALDI, and one said pumpkin is gone. This may not come as a surprise, given that last year it disappeared, too and this year is expected to be less orange as demand remains high and supply remains low.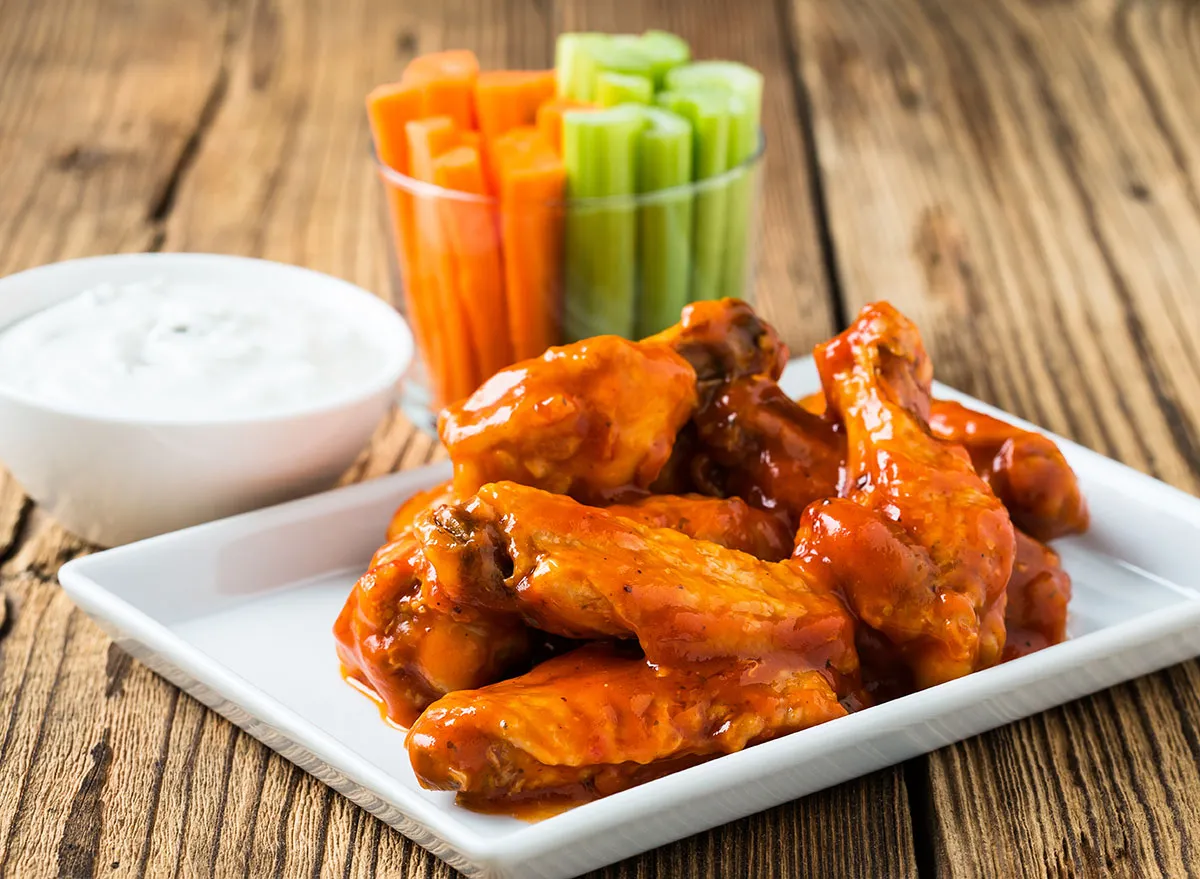 Another ALDI shopper responded to our Instagram question and said that wings are facing a shortage at the low-cost chain right now.
Related: 5 Major Reasons Buffalo Wild Wings Is Headed "Downhill" According to Customers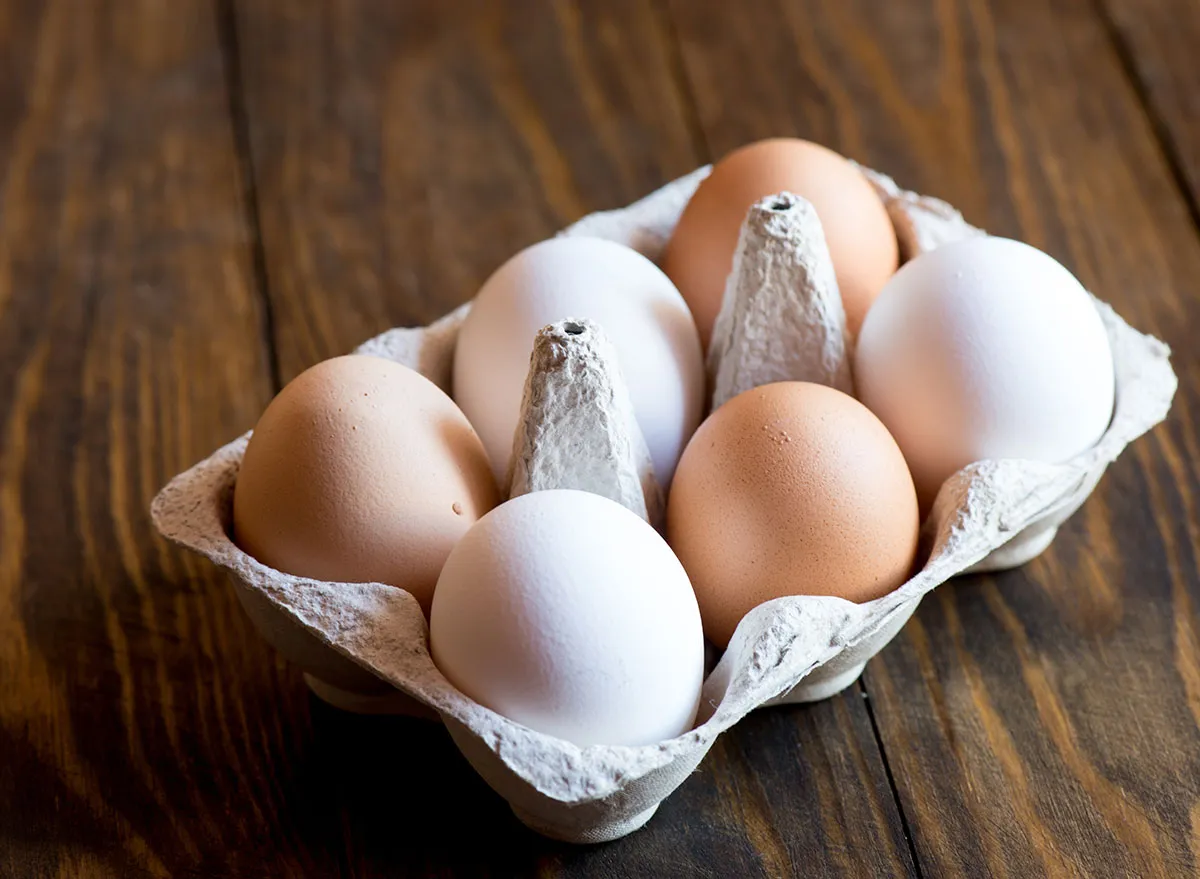 While a lot of the comments on our Facebook poll asking what shortages shoppers are seeing at ALDI right now said "nothing", one person said there were no organic eggs fairly recently. Usually, there are about three options in the store.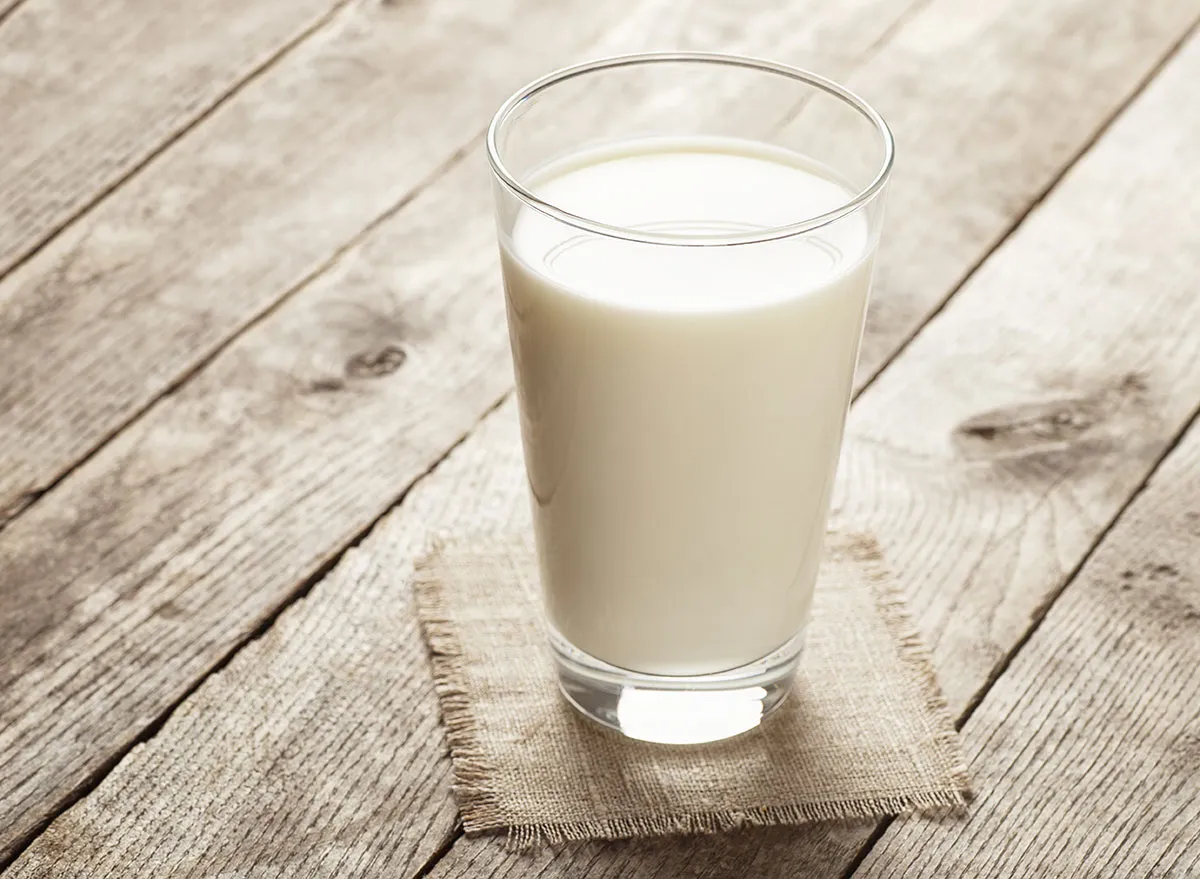 Like eggs, milk is reportedly currently hard to find at ALDI. Two of the low-cost chain's shoppers said the organic and 2% varieties are gone.
Related: The Best and Worst New ALDI Products Launching Right Now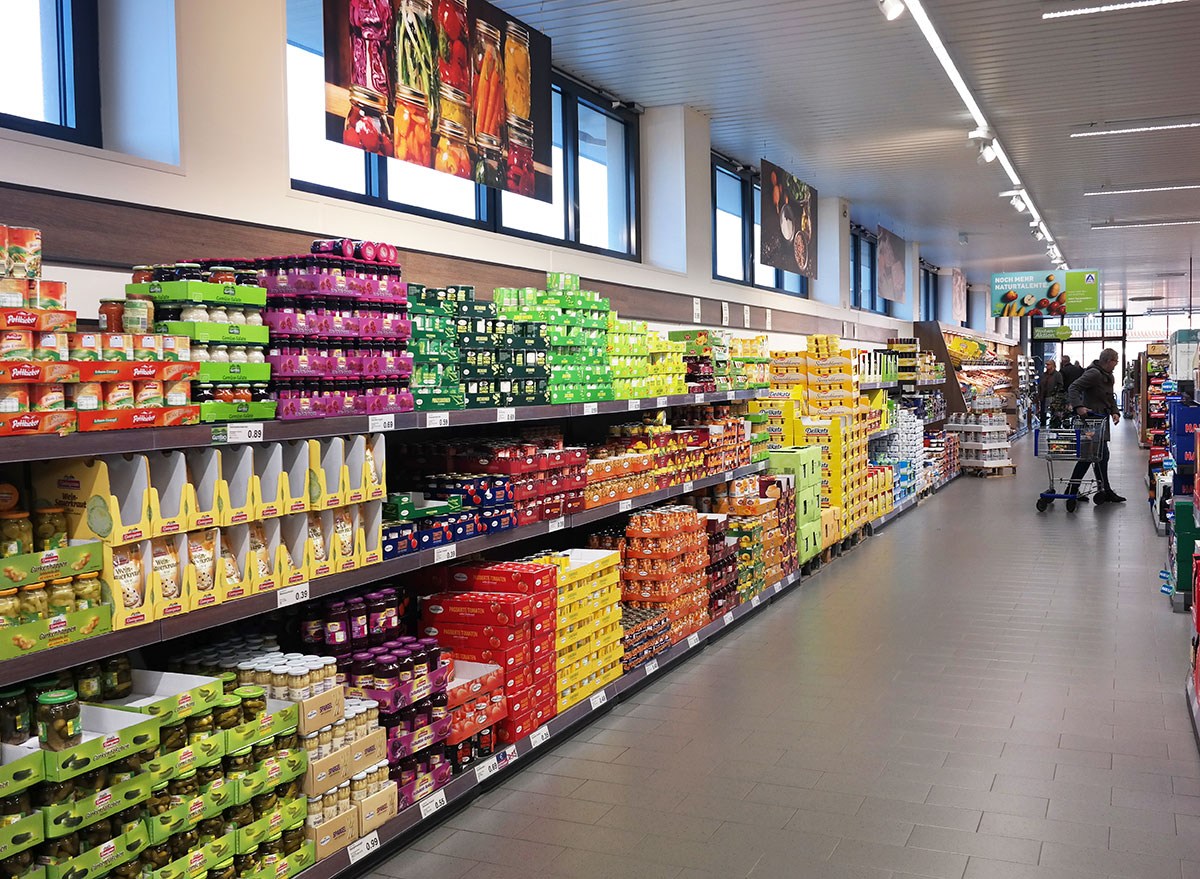 To our Facebook question about the ALDI shortages, one shopper said "Quinoa!" before noting that "It's been missing for a long time though!"
Juice products are missing from grocery stores around the country, according to consumers, and that includes at ALDI.
One said the store-brand grape juice is facing a shortage right now, and another said juices, in general, are disappearing from shelves.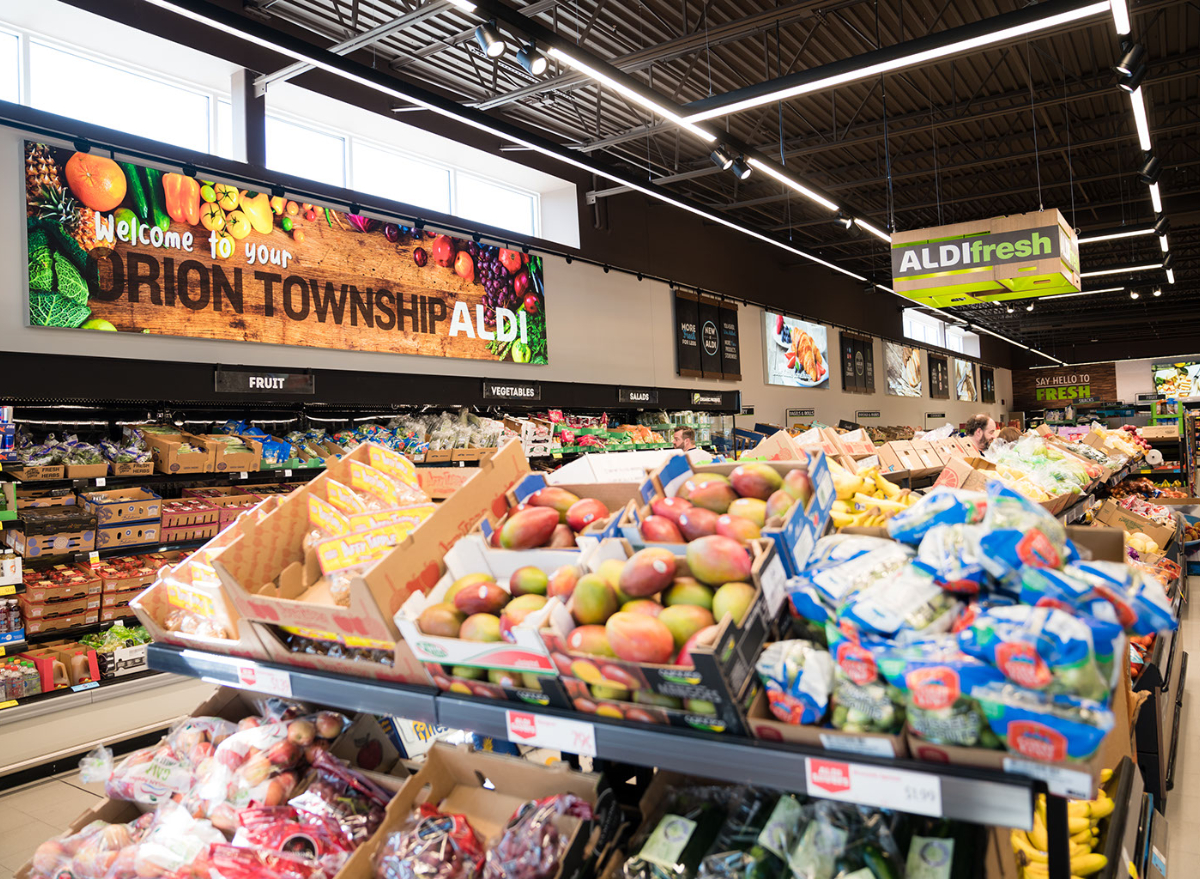 If you shop for produce at ALDI you may have to look harder, according to one shopper who answered our Facebook question. They said Roma tomatoes have been gone for two weeks now. Another noticed that tomato paste and fire-roasted tomatoes were missing a little while ago.
For more on what's happening at the grocery store near you, check out:
Grocery Prices Are About to Spike 10% for the Rest of 2021, Insider Predicts
Amanda McDonald
Amanda has a master's degree in journalism from Northwestern University and a bachelor's degree in digital journalism from Loyola University Chicago.
Read more about Amanda