7 Secrets Whataburger Doesn't Want You to Know
What's really going on at the popular Texas chain?
Whataburger, the once-regional fast-food chain renowned for its namesake burger, is expanding in almost every way. Since being founded in 1950 in Corpus Christi, Texas, the brand has become one of the biggest burger chains in America, employing over 43,000 people at more than 800 restaurants.
In taking a deeper look at the chain, though, we uncovered a few key details that the company isn't blasting out in press releases. Read on to uncover the lesser-known angles on this fast-food all-star.
And don't miss 8 Worst Fast-Food Burgers to Stay Away From Right Now.
The food is pretty unhealthy, even for fast food
If you're going for health, Whataburger is not your place. The brand often turns up on our rankings of unhealthiest fast-food items, from its Triple Meat Whataburger's appearance on The Unhealthiest Fast-Food Burgers on the Planet list to its cinnamon roll being one of the unhealthiest fast-food desserts. Even the brand's simplest offering, the ketchup, was named one of the unhealthiest ketchup sauces by our experts.
The founder was far from a restaurant expert
We aren't here to judge, because ultimately, Harmon Dobson built a successful company that is very much still kicking. However, one detail you won't see on Whataburger's "About Us" page is that Dobson had zero restaurant experience. He simply wanted to create a burger so great that customers quite literally would exclaim, "What a burger!" What's that saying again, about simple ideas being the best ideas?6254a4d1642c605c54bf1cab17d50f1e
Business wasn't always booming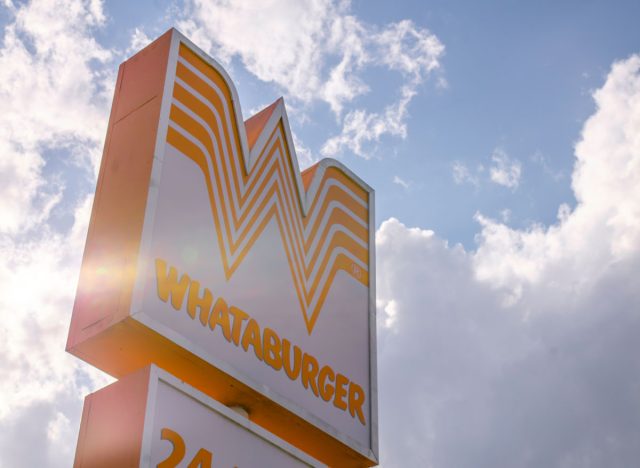 Despite Whataburger's apparent success, its business wasn't without trouble. Actually, as recently as 2020 Whataburger was struggling with many of the same challenges the pandemic presented to all fast-food brands. The company announced layoffs and furloughs, and diners weren't so sure the chain would bounce back.
The fast-food worker shortage affected the chain
One thing is sure: Whataburger is not immune to the trends of the fast-food industry. In fact, they often are right on track with the rest of it, experiencing the same struggles. The pandemic was one clear instance of this, and the subsequent fast-food worker shortage was another. As recently as last April, Whataburger was adding "new perks" to their job offers in an effort to recruit more staff.
The gravy literally burns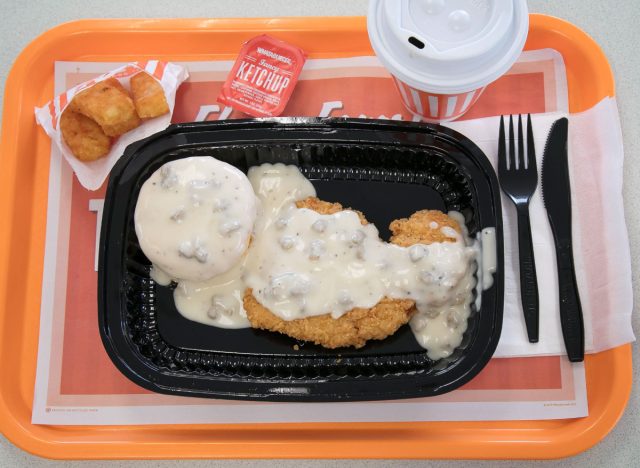 One of the wildest best-kept secrets about Whataburger is that it has been in legal trouble on two separate occasions for the same seemingly freak accident: gravy spilling on a child's legs and burning them. In 2010, it was a 7-year-old. In 2018, a 5-year-old. The company was sued for its employees' failure to respond correctly to the second-degree burns.
There are some go-to secret menu items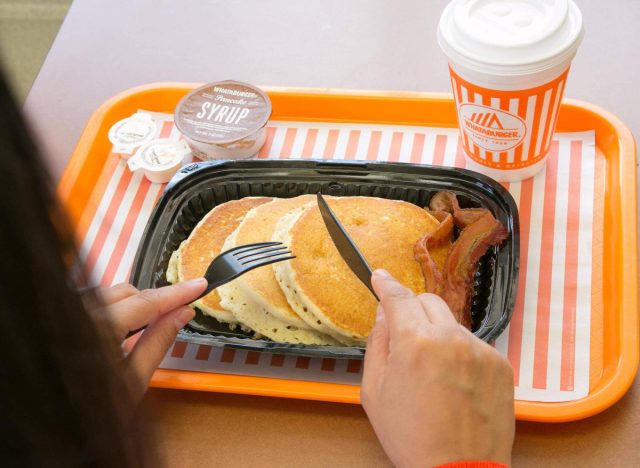 Unlike other chains, which have recently gone public and leaned into their fan-created "secret menus," Whataburger is pretty hush-hush about any type of off-menu options. And while apparently, it may be best to avoid their gravy, we highly suggest experimenting with this dynamite secret menu combo: chicken and pancakes.
Not all fan-favorite menu items are making a return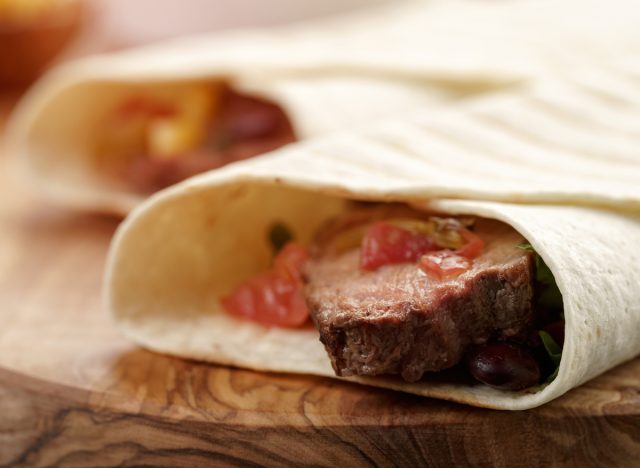 We know, we know – in the wake of Whataburger's evident success, why not just bring back all once-retired menu items for customers to enjoy? Unfortunately, the brand is sticking to some of its decisions to downsize. As we reported just months ago, despite other menu items making comebacks, the steak fajitas really are permanently nixed. Gone, but not forgotten.