8 Secrets Pizza Hut Doesn't Want You to Know
You might want to read this before you order that Meat-Lovers pizza...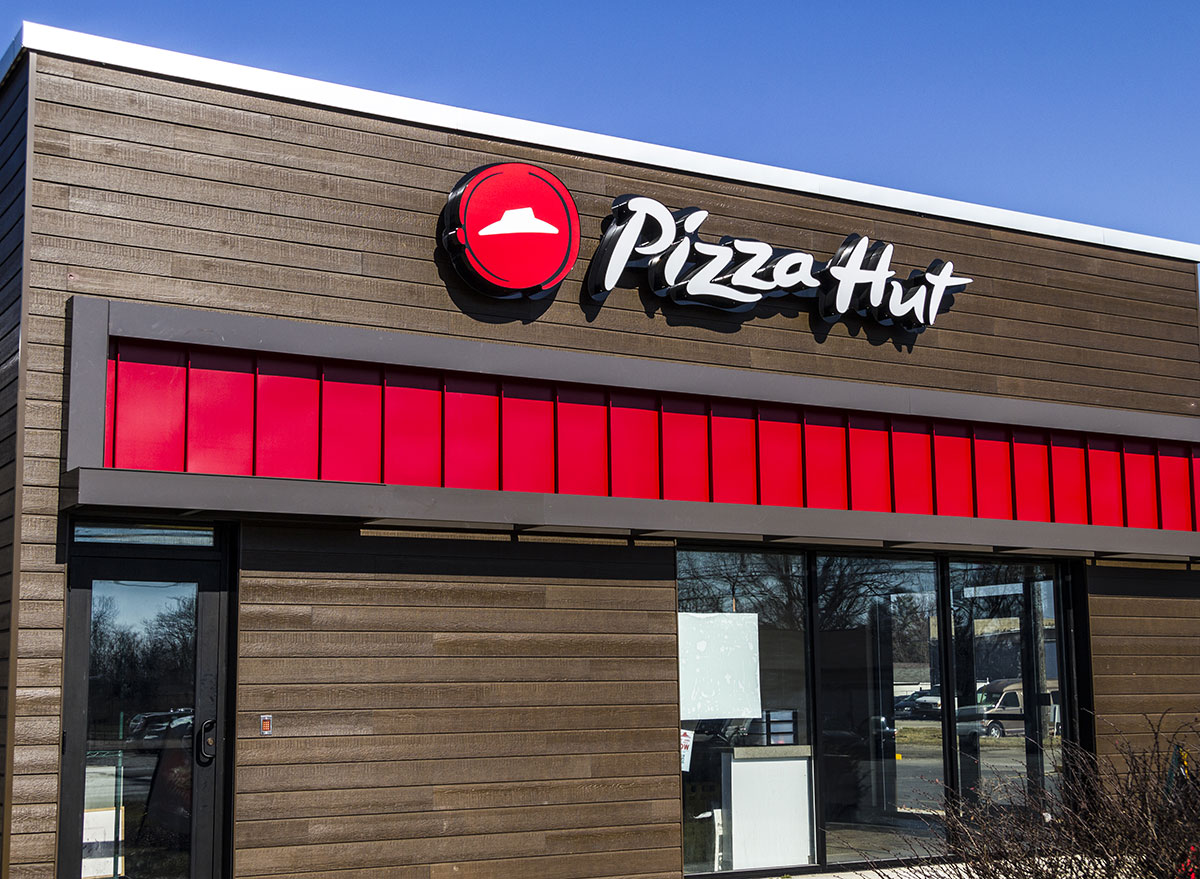 Whether you used to frequent Pizza Hut's unlimited pizza and salad bar when you were younger or spent your childhood taking part in the restaurant's "Book It!" reading program, Pizza Hut has been a part of American fast-food culture for more than 60 years. Since the late 1950s, the iconic chain has been serving up pizza, pasta, breadsticks, and more in its signature red and black cardboard takeaway boxes. What started as a business venture between two brothers in college is now a large corporation, with 18,000 locations in over 100 countries. But although it's still a massive chain, did you know that more than 800 locations have shut down in recent years?
From using controversial ingredients to having menu items filled with dizzying amounts of sodium, here are 8 secrets Pizza Hut probably doesn't want you to know.
It's one of the more overpriced fast food chains in the country.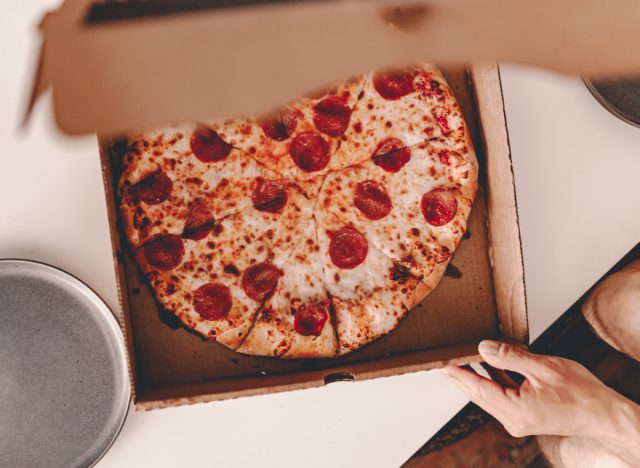 Pizza is known to be an affordable food, but Pizza Hut isn't the cheapest. According to customers, pizza at competitors such as Domino's and Papa John's is roughly $2 cheaper than Pizza Hut. That could be why Restaurant Business reported that Pizza Hut's year-over-year sales dropped 2.2% in 2020, whereas Domino's and Papa John's saw net gains of up to 17.6%. That said, Pizza Hut has shown signs of growth since then, so maybe it was just a blip? And fortunately for Pizza Hut, its parent company, Yum Brands, has both KFC and Taco Bell to fall back on.
It has secret menu items.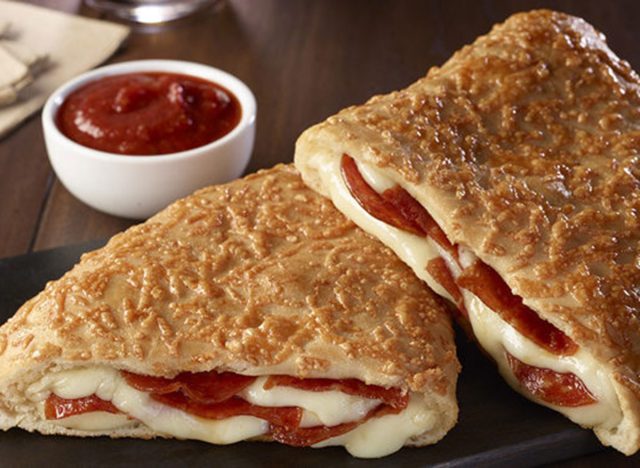 Don't be fooled—Pizza Hut has more menu items than it claims. The restaurant's "secret" menu has tasty options such as garlic buffalo sliders, honey barbecue chicken pizza, and buffalo cheese sticks. There's even a mouthwatering "la-za-gna" pizza that is made using a concoction of cheese pizza, Meaty Marinara Pasta, and a heaping amount of shredded mozzarella. To be fair, this might be one secret that Pizza Hut does want you to know.
Some of its menu items are surprisingly unhealthy.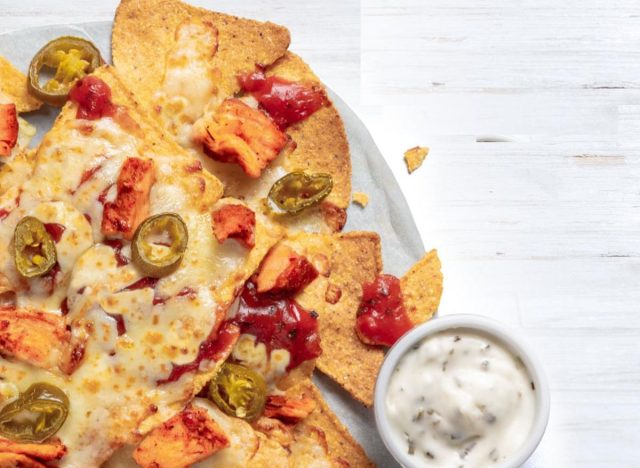 If you are trying to eat healthier then you may want to steer clear of Pizza Hut's Buffalo chicken nachos. This one dish has over 1,000 calories. Don't worry though, not all Pizza Hut menu items have a shockingly high amount of calories in them. For example, the chain's thin crust slices have under 200 calories, which may be a good choice for those looking for lighter options.
But then there's Pizza Hut's Meat Lovers Pizza, which is piled high with sausage, ham, bacon, pork, pepperoni, and beef, and has a staggering 1,000mg of sodium in each slice. Harvard Health says a diet high in sodium has been linked to high blood pressure, heart disease, and strokes. You may want to pass on this one.
Its book club has seen its fair share of controversy.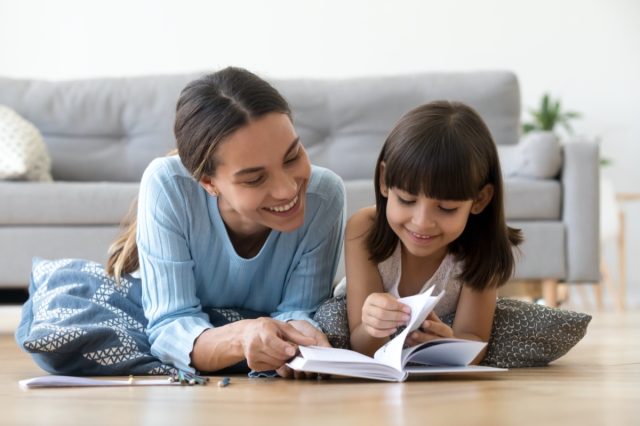 Since 1984, Pizza Hut's "Book It!" reading program has been a huge hit—among most people, at least. Controversy ensued in June 2022 when Conservatives took to Twitter to slam the pizza chain because it had added LGBTQ-focused books to its reading list to help celebrate Pride month. Thankfully, the program shows no sign of slowing down despite the social media controversy. To date, it has reached 1 in 5 Americans and currently serves over 14 million students.
Some people weren't too happy with Pizza Hut's take on Detroit-style pizza.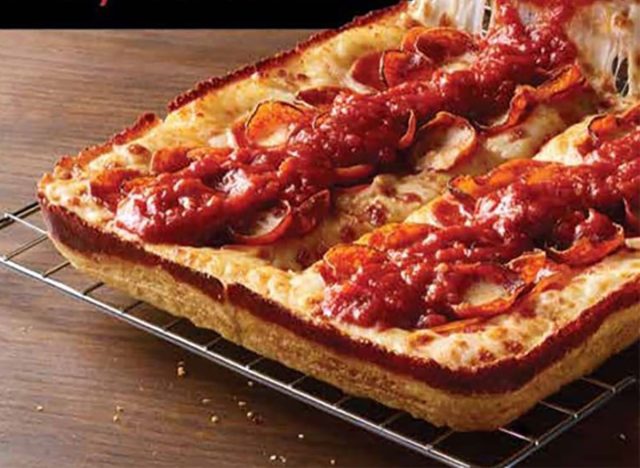 This past winter Pizza Hut decided to release its rendition of a Detroit-style pizza, and, although the company says it was a hit, some Detroit natives weren't too happy with the new menu item. "Pizza Hut's new Detroit-style pizza is nowhere near being Detroit-style or even a passable pizza," wrote one customer on Twitter, while another described the pizza as "violence manifested in pizza form."
Its holding company filed for bankruptcy in 2020.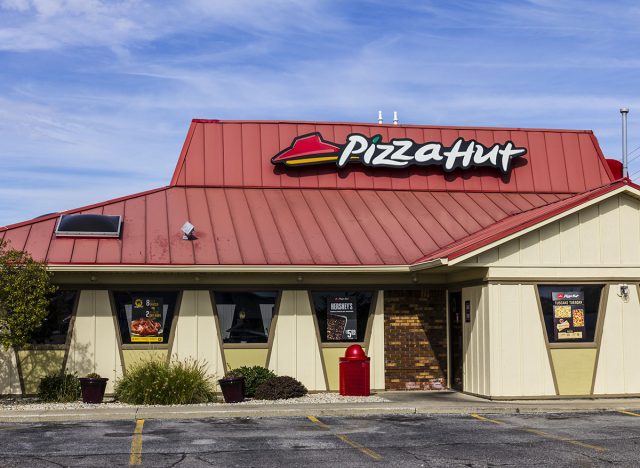 A decade or two ago Pizza Hut was on top, but times have changed. According to Pizza Marketplace, NPC International Inc., a company that owns over 1,200 Pizza Hut locations and is known as the country's largest Pizza Hut franchisee, filed for Chapter 11 bankruptcy in June of 2020. The report was read as an indicator of the chain's shrinking popularity.6254a4d1642c605c54bf1cab17d50f1e
It's been accused of using controversial ingredients.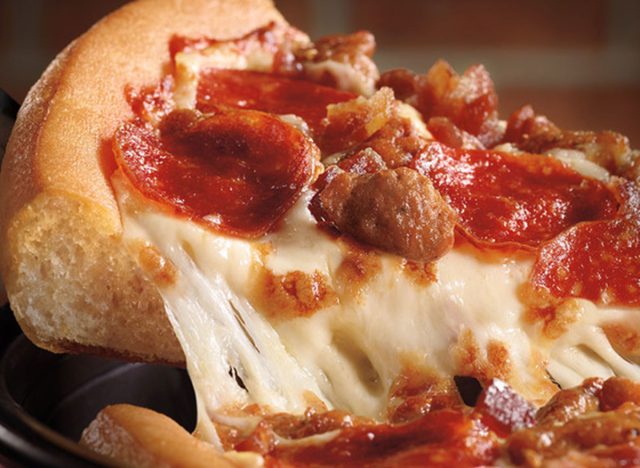 The Humane League, an organization aimed to end the abuse of animals for food, has called out some of the nation's largest pizza chains for using controversial ingredients. Pizza Hut is one of them. According to the animal advocacy group, the fast-food chain has failed to commit to animal welfare supply chain practices that 200 other brands, including Chipotle and Denny's, have pledged to. The organization is hoping to hold the pizza giant accountable.
It's closed down hundreds of locations in recent years.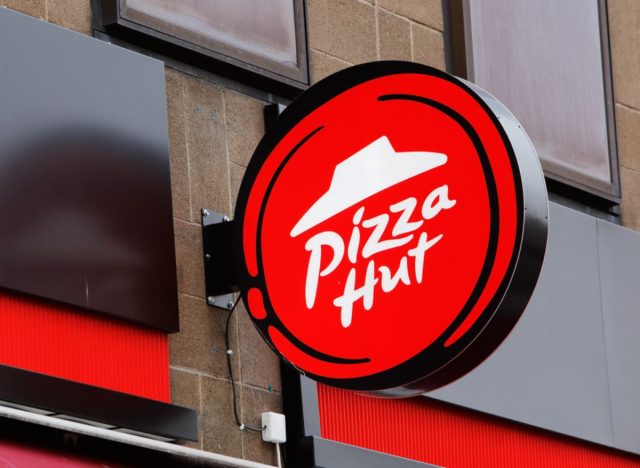 You're not imagining it, there are way fewer Pizza Hut locations than there once were. In 2019, even before the pandemic, the company decided it would close 500 underperforming locations by 2021. In 2020, after NPC International Inc. filed bankruptcy, another 300 locations shuttered, bringing the total number of closed stores to a whopping 800. Even though its brick-and-mortar shops are shrinking, the company has no plans to close down.