Following a Plant-Based Diet? These Are All the Fast-Food Restaurants You Can Still Enjoy
Here's every major restaurant that sells Impossible, Beyond Meat, and other plant-based burgers.
It's safe to say that the plant-based meat trend is no longer a trend. With the rise in actually tasty meatless meat, the once-niche habit is here to stay. As demand grows for more plant-based products, fast food and restaurant chains are deciding to get in on the action. One by one, chains began unveiling plant-based burgers on their menus, dressed to look (and taste) just like their carnivorous counterparts—and people are eating it up.
Here are the 12 fast-food restaurants that offer plant-based burgers.
Burger King: Impossible Whopper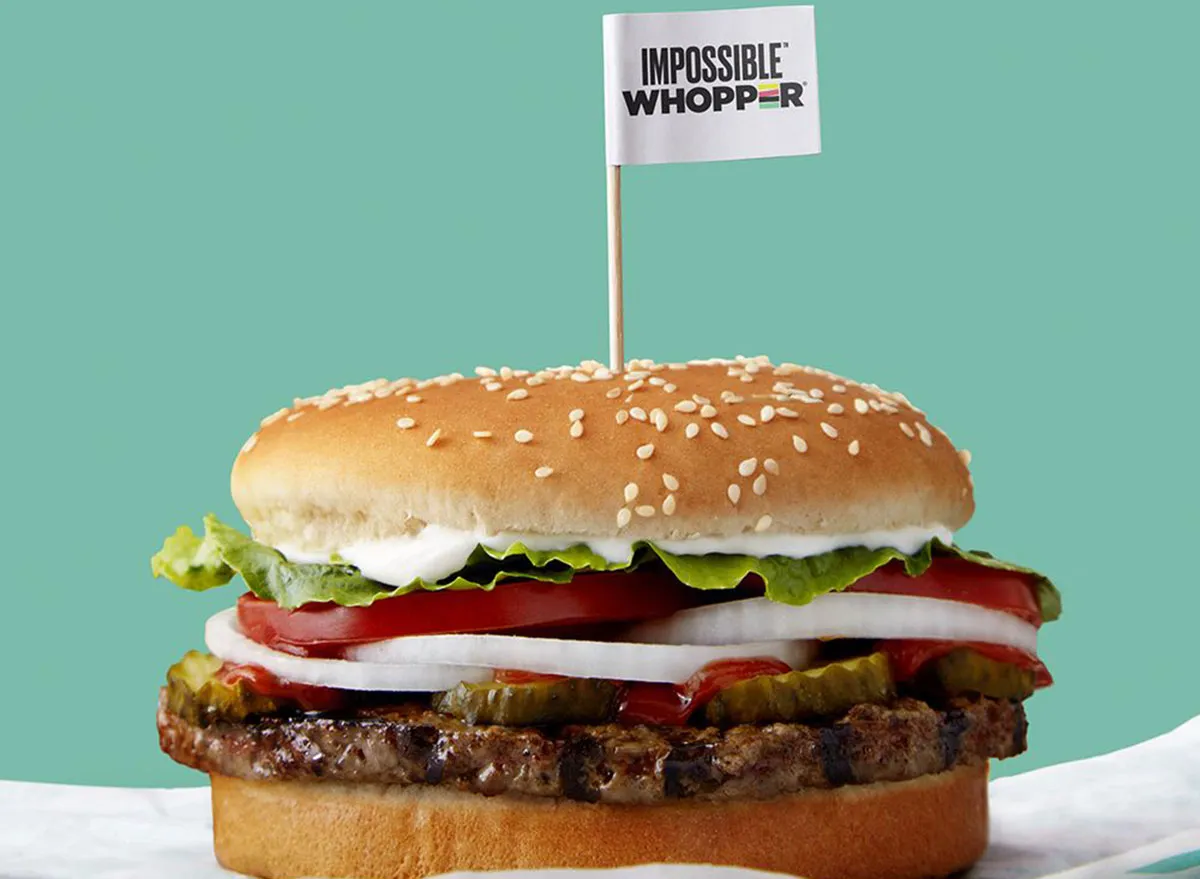 It's not an easy feat to create a meatless version of the quintessential char-grilled beef fast-food burger, but Burger King did it with the launch of their Impossible Whopper in April 2019. It was a resounding success, so the chain brought this plant-based fast food item to all of their locations in August 2019. They make the patties look the same too, right down to the signature width and the grill marks.
McDonald's: P.L.T. (Plant, Lettuce, Tomato)
McDonald's began testing their P.L.T. in September 2019 in Canada only, so the jury's still out on whether it'll appear stateside anytime soon. According to the website, it's "made with a juicy, plant-based patty made with Beyond Meat and served on a sesame seed bun with tomato, lettuce, pickles, onions, mayo-style sauce, ketchup, mustard, and a slice of processed cheddar cheese."
White Castle: Impossible Sliders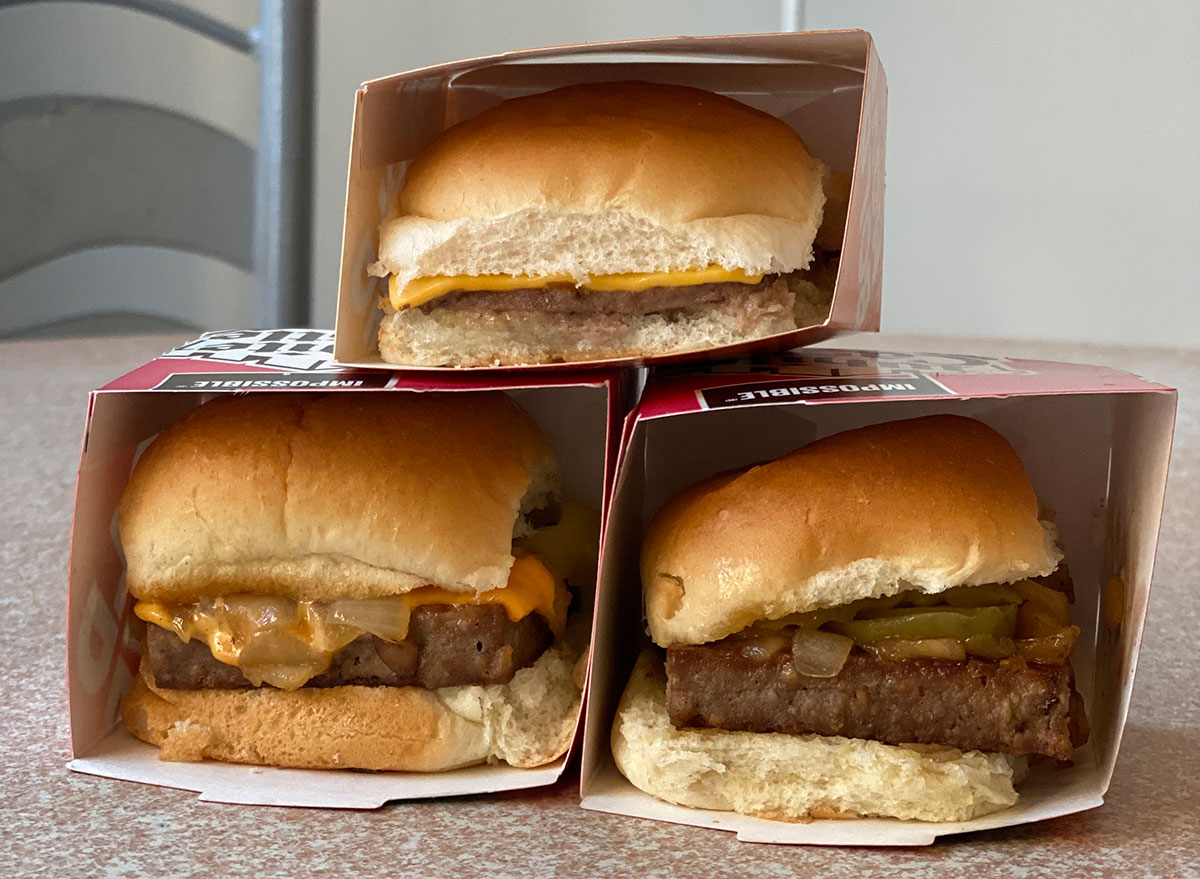 White Castle's spin on the classic Impossible burger comes in the form of a slider. They've been testing out new flavors, but a fan favorite has been the BBQ Impossible slider, which was unveiled in April 2019.
Carl Jr's: Beyond Famous Star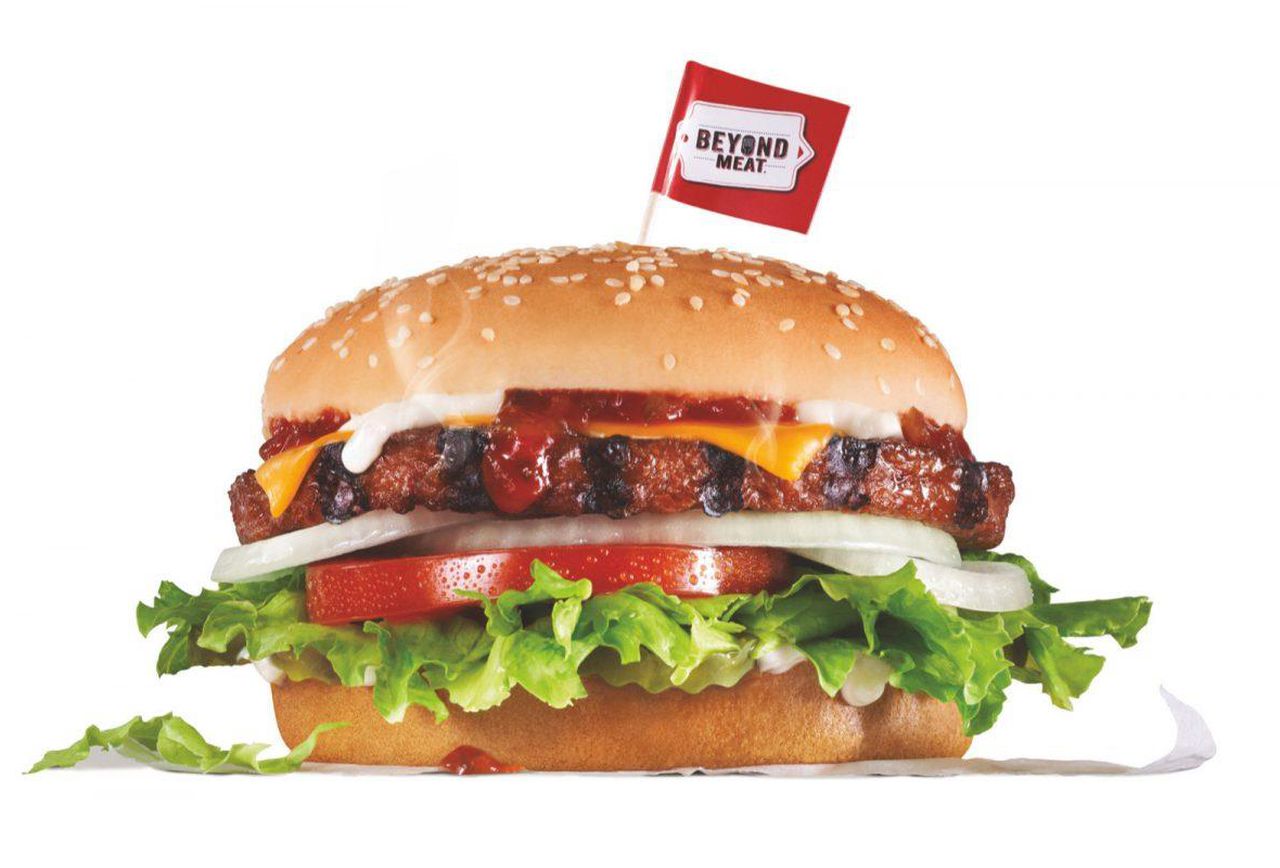 Carl Jr's started including the Beyond Burger on the menu in January 2019. Their Beyond Famous Star is a meatless version of their classic Famous Star burger. Fun fact: You can substitute a Beyond patty for any chicken or beef burger menu item at their restaurants, too.
Fatburger: Impossible Fatburger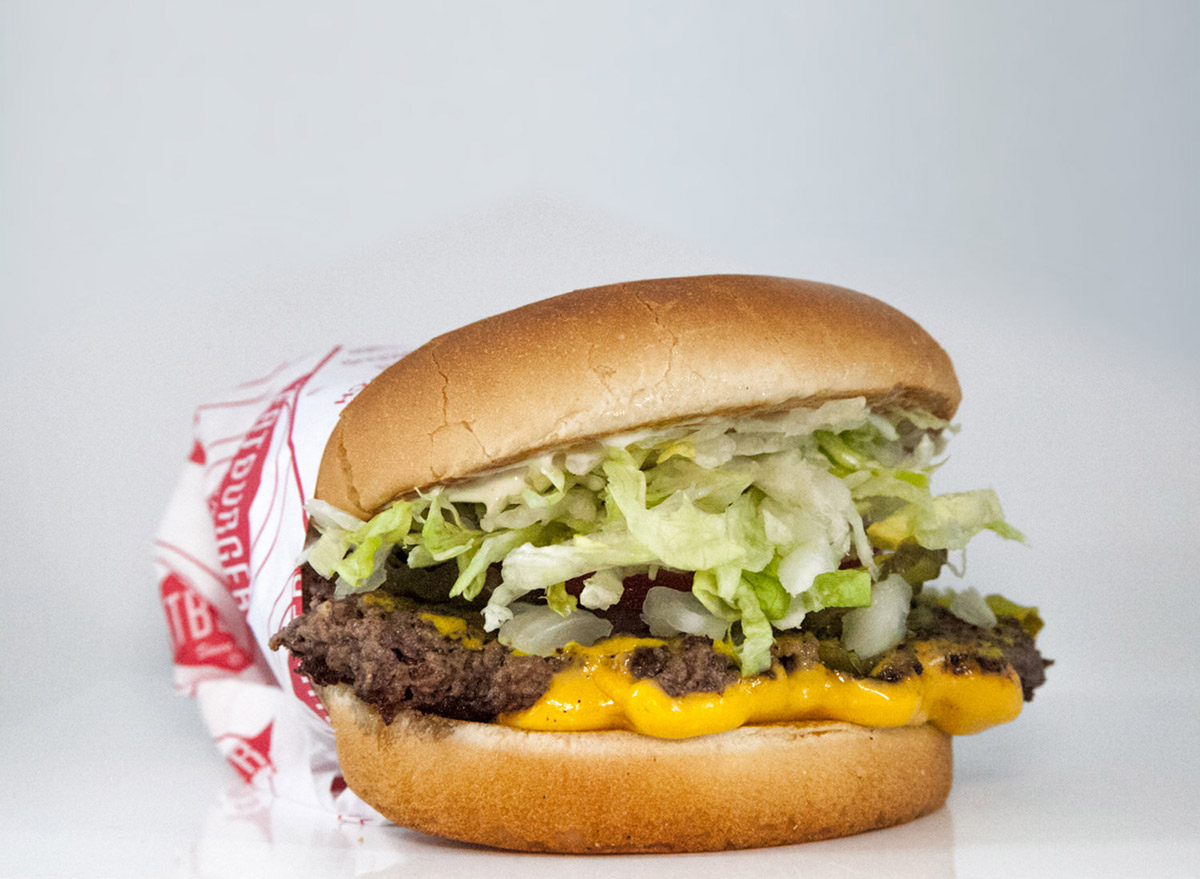 This burger chain sells the classic Impossible Burger, and at some locations, you can make it totally vegan by swapping out regular cheese for dairy-free Daiya.
Hard Rock Cafe: Impossible Burger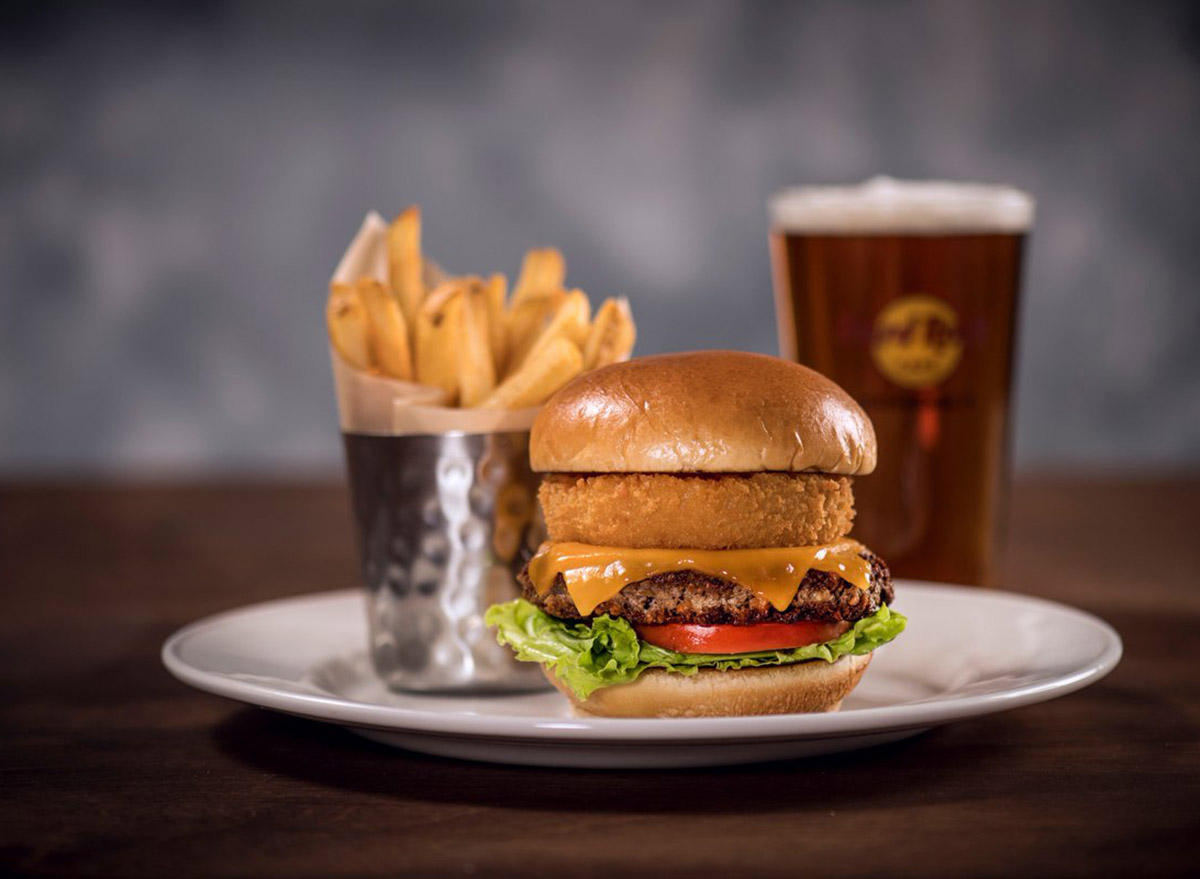 Who would have thought the Hard Rock Cafe would be one of the relatively early adopters of the meatless frenzy? In fact, 40 of the Hard Rock Cafe locations have been serving up the plant-based patty since December 2018—with an onion ring on top, of course.
The Cheesecake Factory: Impossible Burger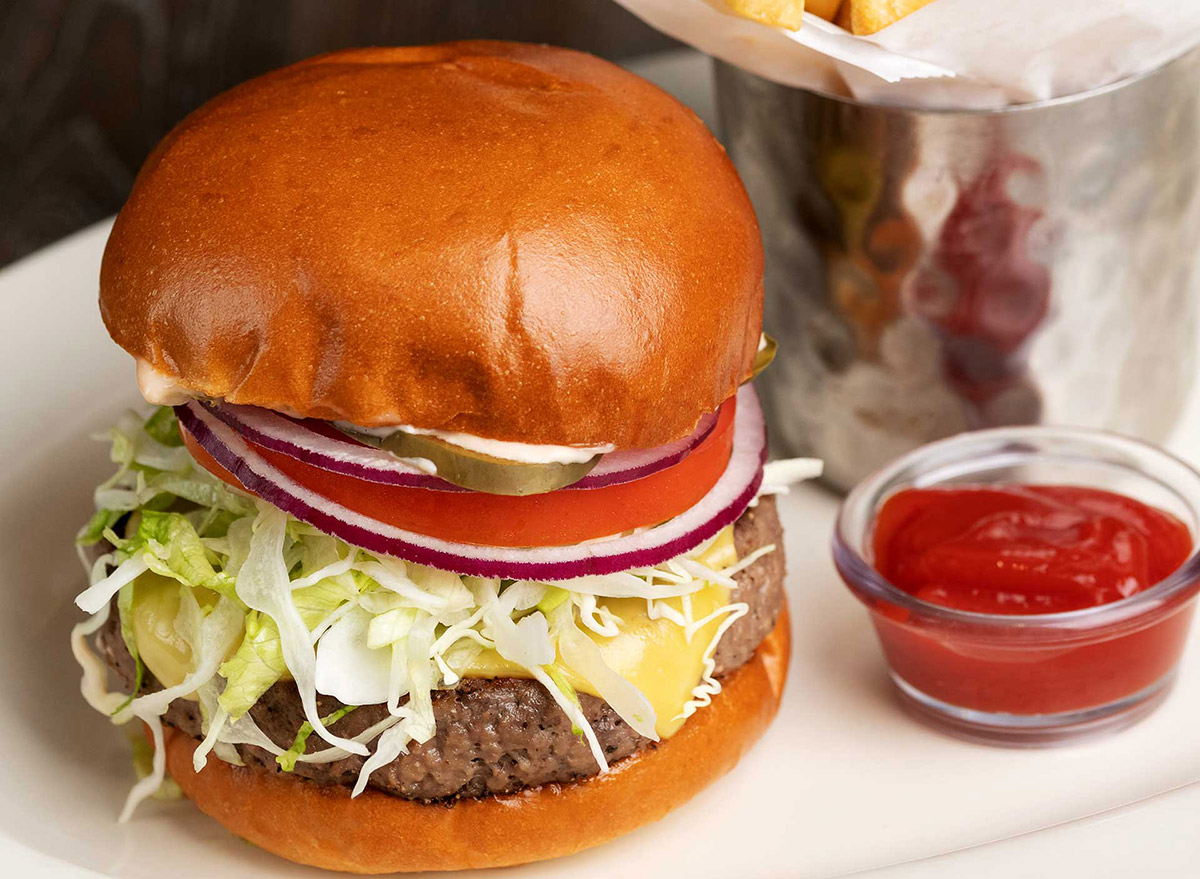 For a restaurant heralded for its massive menu, it was only a matter of time before The Cheesecake Factory started grilling up a plant-based patty. Their Impossible Burger is topped with lettuce, tomato, pickles, onions, and the chain's special sauce on a brioche bun.
BurgerFi: Beyond Burgers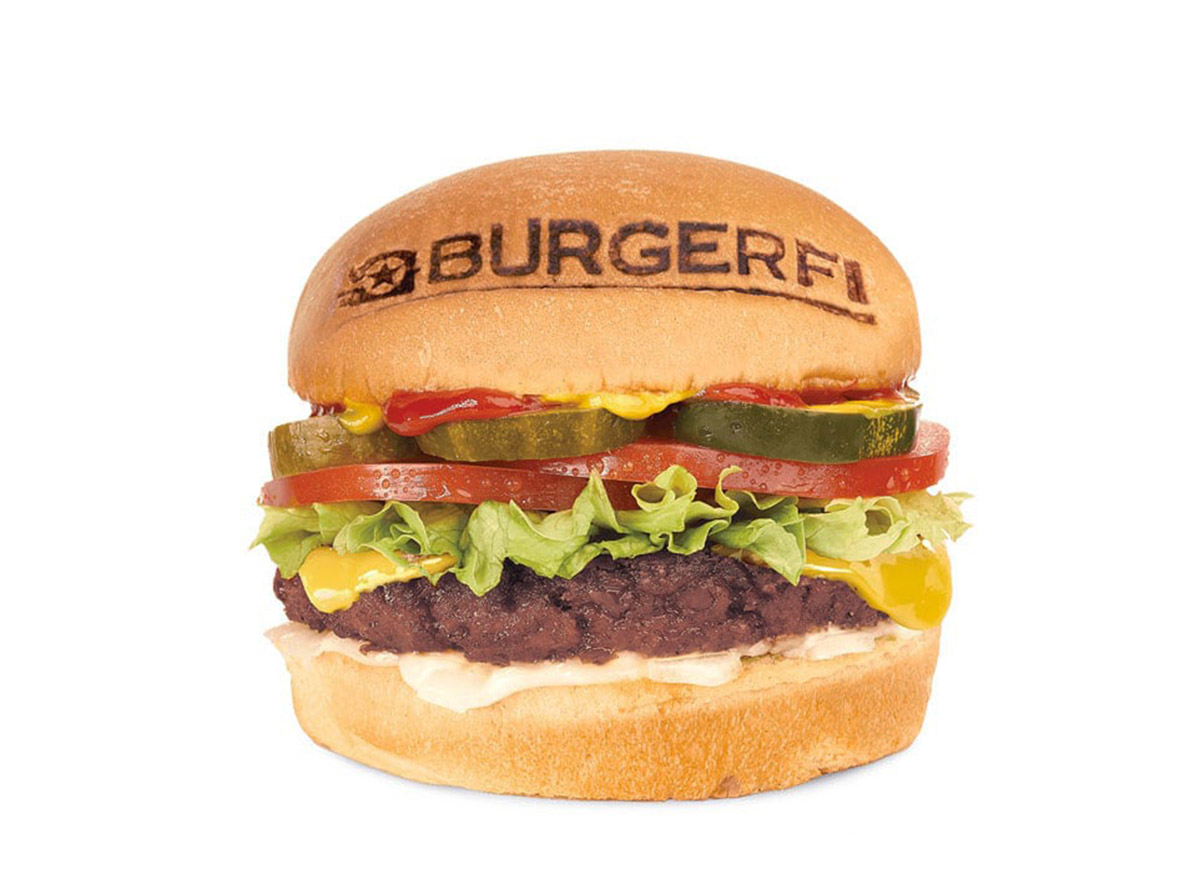 The fast-casual burger chain has two Beyond Burger options: One is vegetarian and includes the standard American cheese and bun, and the second is vegan, without cheese and served on a multigrain bun.
Red Robin: Impossible Burger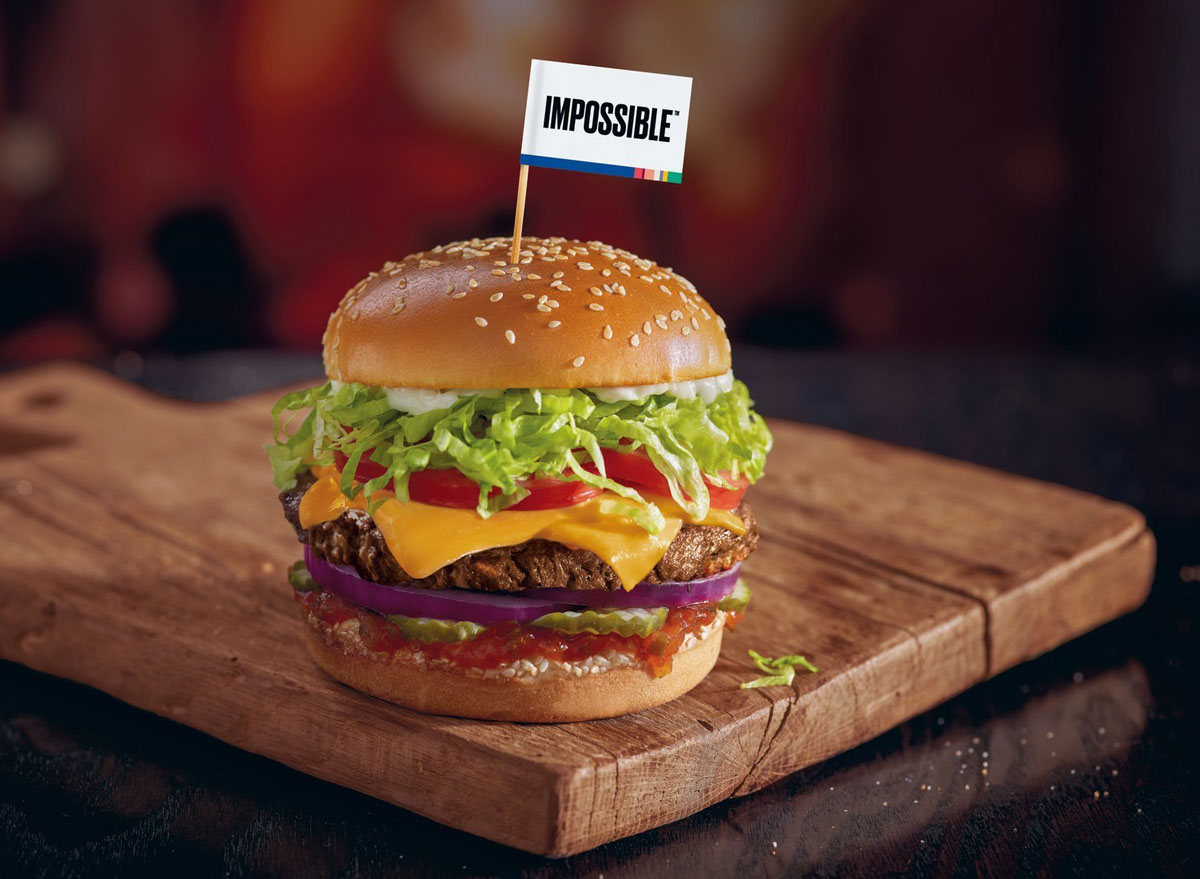 6254a4d1642c605c54bf1cab17d50f1e
This chain offers a signature Impossible Burger with Red's pickle relish, red onions, pickles, lettuce, tomatoes, mayo, and cheese, served alongside bottomless steak fries, of course. And if you're trying to consume less meat but just can't quit your favorite Red Robin burger, you can opt for an Impossible Burger patty on any of their famous burgers.
T.G.I Friday's: Beyond Meat Cheeseburger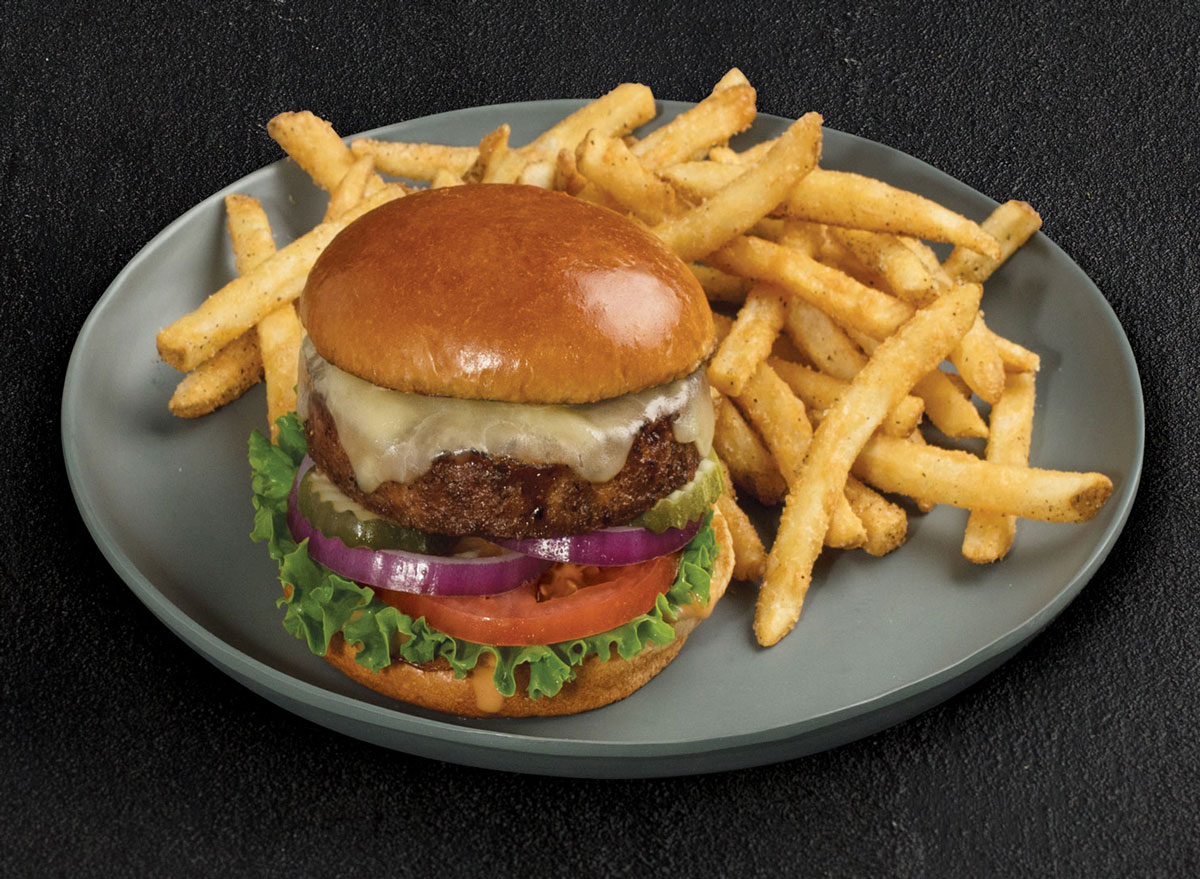 In 2018, the chain extended the Beyond Burger to more than 450 locations. It's topped off like any classic T.G.I Friday's burger, including their signature Friday's sauce, so you won't be missing out on the signature burger taste.
Dave & Buster's: Impossible Burger
The arcade-slash-food chain sells its version of the Impossible Burger with American cheese, lettuce, tomato, onions, pickles, and garlic aioli.
Bareburger: Beyond Burger and Impossible Burger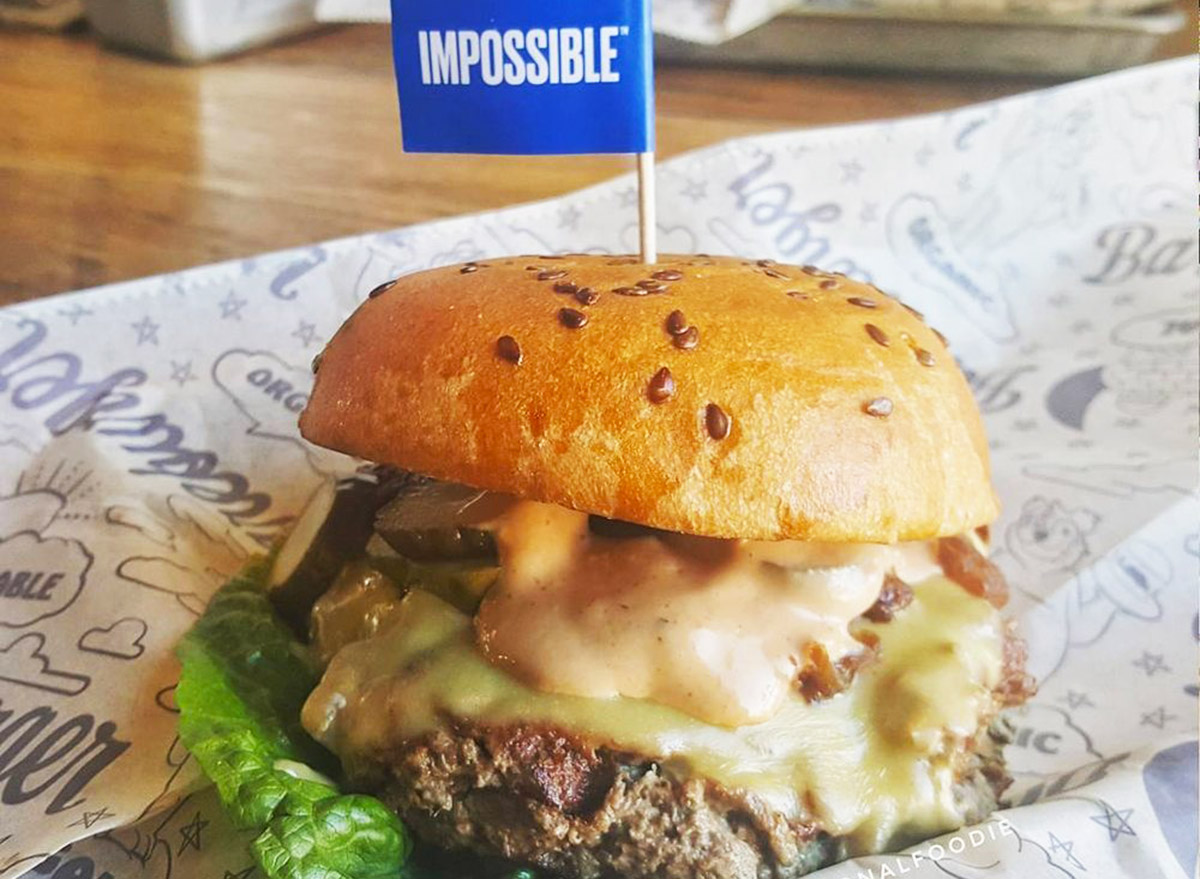 Bareburger, the gourmet burger chain, offers five burger variations that include a plant-based "meat" patty. For a sampling: their Wake Up Call burger includes a Beyond Meat patty, a plant-based egg, American cheese, mayo, and a "vrioche" bun.