5 Restaurant Chain Bankruptcies That Are Shaking the Industry in 2023
Even successful chains haven't been immune to this troubling trend.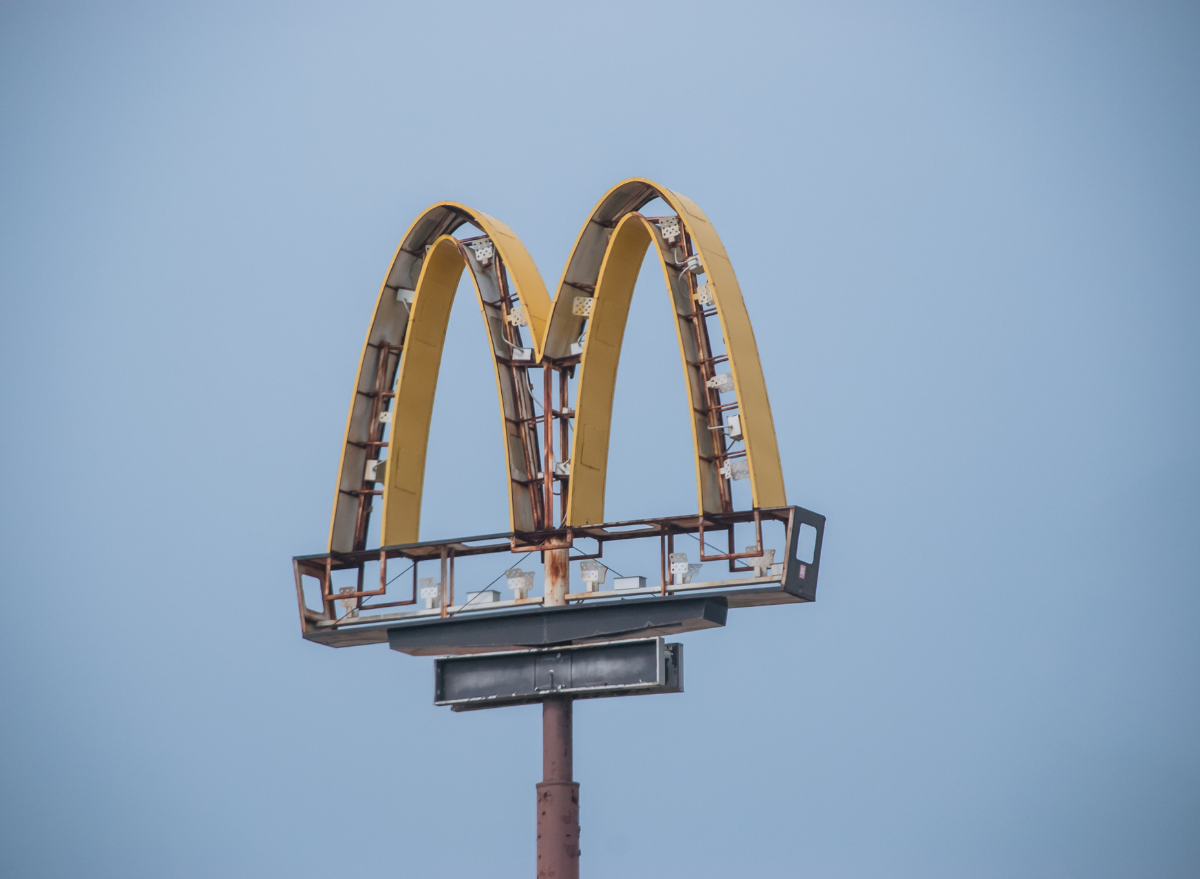 In the world of business, there are few terms as concerning as "bankruptcy." Largely considered a last resort, declaring bankruptcy can give a spot time to reorganize or be the last step before liquidation. In terms of restaurant chains, some do come back from bankruptcy, but the climb can be arduous and lengthy.
Somewhat surprisingly, business bankruptcies have actually declined in recent years in comparison to pre-pandemic rates. For example, per the Federal Judiciary, while 2019 tallied over 22,000 business bankruptcy filings, more recent years (2022, beginning of 2023) have averaged around 14,000 bankruptcies annually.
Last year, however, was a noteworthy one for the restaurant space and bankruptcies. 2022 saw a number of well-known brands capitulate and declare insolvency. Midwest pizza chain Happy Joe's filed for Chapter 11 bankruptcy protection in September, and Bertucci's Brick Oven Pizza did the same in December (for the second time in just four years).
Other chains disappeared from the restaurant map entirely. Once popular NYC lunch local Hale & Hearty saw its last 16 locations shut down last summer, and the very last Howard Johnson's Restaurant said goodbye last year as well.
Fast forward to today, and 2023 has seen even more restaurant bankruptcies. There's no one reason for this troubling trend. The U.S. economic climate as a whole continues to operate under an air of uncertainty and inflation remains rampant. Restaurants are dealing with labor shortages while simultaneously facing skyrocketing costs across the board, from food and utilities to equipment and construction.
All of these factors have culminated to make life increasingly difficult for restaurant operators this year. Let's take a look at five restaurant chain bankruptcies that are shaking the industry in 2023.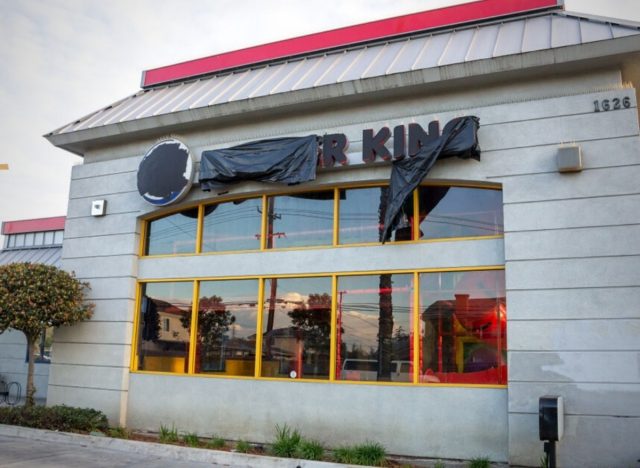 After a rough few years, business is trending in the right direction for the Burger King brand as a whole. The chain had a verifiable viral hit in its recent Whopper jingle, and is in the midst of an ambitious (and expensive) modernization plan dubbed Reclaim the Flame. On the franchisee front, however, the bankruptcies and closures just keep coming for the home of the Whopper.
In January, major Burger King franchisee TOMS King Holdings filed for Chapter 11 bankruptcy. Touted as a top-performing Burger King franchisee in North America just a few years ago, Illinois-based TOMS King is currently in the process of selling its remaining 90 BK units. As of April 2023, the franchisee had received offers on 82 locations.
Per court filings, TOMS King's business "suffered significantly from [a] loss of foot traffic, resulting in declining revenue without proportionate decreases in rental obligations, debt service and other liabilities."
Meanwhile, another major Burger King franchisee, Meridian Restaurants Unlimited, filed for Chapter 11 bankruptcy as well in March. The Utah-based firm is one of Burger King's largest franchisees, boasting just under 120 locations at the beginning of the year. Per court filings, the franchisee is set to close at least 27 restaurants, and while the operator says more closures are very possible, a company filing said that it doesn't anticipate closing "all or even a substantial portion of their restaurants."
While not quite a bankruptcy, yet another Burger King franchisee recently closed 26 locations all over the state of Michigan following a dispute with the burger chain. Prior to the closures, Burger King had sued franchisee EYM King for an alleged failure to pay required royalties, ad fund payments, and other outstanding fees "in relation to the operation of Burger King Restaurants located in Michigan."
All in all, Burger King expects up to 400 locations to shut down in 2023 (124 have already closed this year).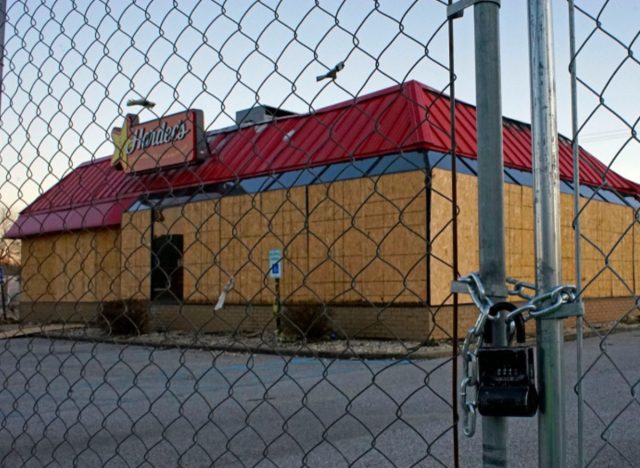 Summit Restaurant Holdings once boasted 145 Hardee's units across numerous states including Florida, Kansas, Alabama, South Carolina, and Georgia. Now, the franchisee is planning to find a buyer after filing for Chapter 11 bankruptcy in May 2023. The operator has already shuttered 39 locations this year.
Part of a larger collection of companies that also operate Carl's Jr. restaurants across 16 states, Summit still has around 100 Hardee's restaurants. Known for its Made From Scratch Biscuits, the Hardee's chain is owned by parent company CKE Restaurants Holdings, Inc. In a statement, CKE said Summit's remaining units will be sold to a "qualified and well-capitalized buyer, with a record of success across the restaurant, entertainment, food, beverage and retail markets." Until then, it's "business as usual" for those restaurants.
"CKE's goal is to maintain the maximum number of stores continuing to operate, backed by a capital structure that is sustainable and poised for long-term growth and success, and we are working with all parties to achieve that goal," CKE added.
Per court filings, many of Summit's Hardee's locations struggled to bring in traffic during the pandemic, and recent inflationary pressures tied to food and labor costs proved to be too much for the company's cash flow.
Owned by the same parent company (RBI) as Burger King, popular chicken chain Popeyes also had a major franchisee declare bankruptcy this year. Premier Cajun Kings was founded by Manraj "Patrick" Sidhu in 2018 with six Popeyes units around the Birmingham, Ala. area. Over the years Mr. Sudhu expanded business considerably with 24 additional units in the South. At its peak, PCK operated 30 restaurants and generated over $30 million in annual sales (2020,2021).6254a4d1642c605c54bf1cab17d50f1e
Tragically, Mr. Sidhu passed away in May 2022, and his company was never able to fully recover from the loss of its sole manager. Low sales, high costs, and operating losses forced the franchisee to close 10 restaurants in Alabama and Tennessee. An 11th unit, meanwhile, was evicted by a landlord, leaving the company with 19 restaurants.
PCK filed for bankruptcy in March 2023. "This tragic loss, coupled with various macroeconomic factors, has caused tremendous uncertainty and disruption within the business," court documents from the bankruptcy filing read.
Premier Cajun is planning on keeping its remaining units open during bankruptcy proceedings. The franchisee and Popeyes have agreed to sell the units and plan to have the future buyer sign onto a new franchise agreement.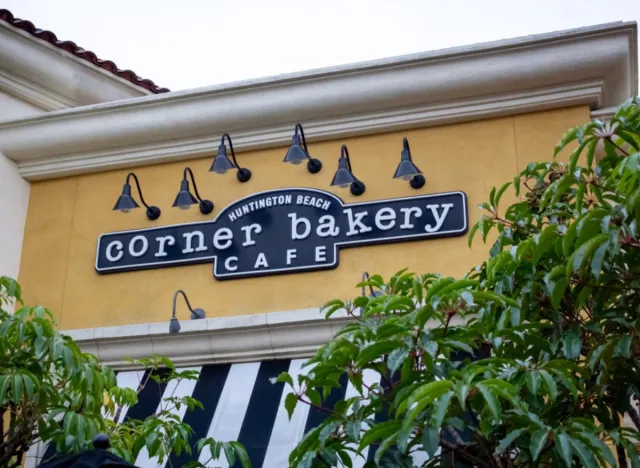 Once seen as a worthy competitor to big bakery chains like Panera Bread, Corner Bakery declared bankruptcy in February 2023. The Dallas-based fast casual chain boasted as many as 175 locations as recently as 2019, but that number had shrunk to around 140 at the time of the bankruptcy filing. The bakery chain was hit hard by the pandemic, as a large portion of its business came from catering for workplaces and serving commuters.
According to court records, unprofitable units "burdened the company," forcing Corner Bakery to default on its credit facility last year. The bakery chain was working on putting together a payoff plan with lenders when a firm called SSCP Management acquired the chain's debt. At the time, SSCP planned to foreclose on Corner Bakery's assets and even scheduled a sale of collateral, which is what led to Corner Bakery filing for bankruptcy in the first place—as protection against asset seizure.
Jump to June 2023, and Corner Bakery just accepted a $15 million purchase bid from SSCP Management. So in the end, SSCP, which also operates a number of Sonic and Applebee's locations, will indeed own the Corner Bakery concept and all remaining locations.
Even the most successful and prolific fast food chain on the planet isn't immune to bankruptcies among franchisees. Although, to be fair, this is a rare case tied to a heinous crime. Pittsburgh-based Rice Enterprises LLC, an operator of 8 McDonald's restaurants throughout its home city, declared bankruptcy in March 2023. The franchisee has been marred by controversy and legal issues since the rape of a then 14-year-old employee by one of its former managers in February 2021.
That former manager, Walter Garner, pled guilty to the crime, but both Rice Enterprises and McDonald's continue to deal with legal fallout. The victim's family filed a negligence lawsuit against the franchisee and fast food chain in September 2021. While McDonald's sought to have the case dismissed, arguing that it should not be held liable for Warner's crime, a judge ruled in July 2022 that the lawsuit could proceed. This is not Garner's first offense; he previously served time for the indecent assault of a 10-year-old girl prior to being hired as a manager.
While its eight McDonald's locations will remain open during bankruptcy proceedings, Rice Enterprises says it plans on taking this time to restructure its debt, secure assets, and "provide breathing space, time to reduce litigation expenses and maximize the value of its estate for all creditors and interests."
John Anderer
John Anderer is a writer who specializes in science, health, and lifestyle topics.
Read more about John