17 Beloved Restaurant Foods You Can Buy at the Grocery Store
Bottled Olive Garden salad dressing? Yes, please.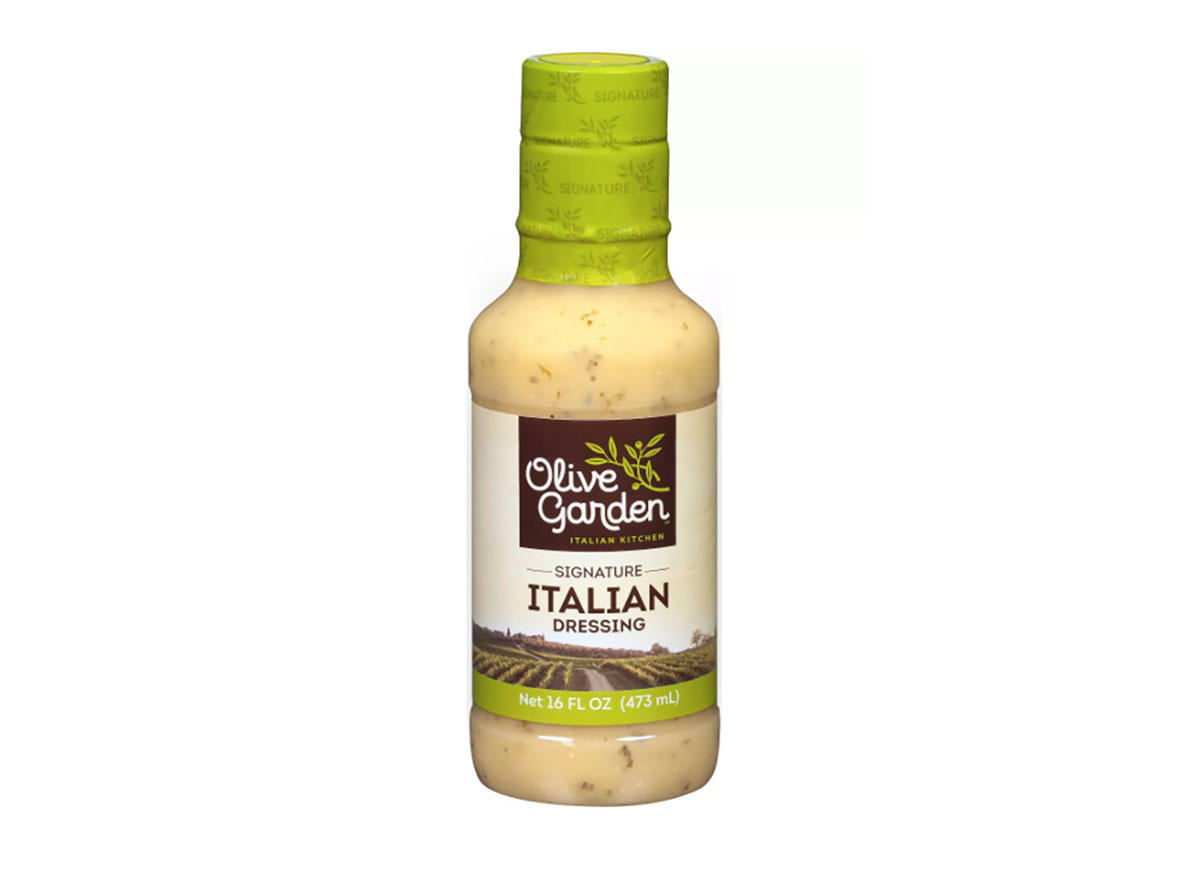 This post contains affiliate links. If you use these links to buy something, we may earn a commission.
If quarantine has you missing your favorite restaurants, you're not alone. The experience of sitting down with friends or family and having someone else bring you a perfectly cooked dish (and do the dishes for you!) won't be the same anytime soon, thanks to the spread of the coronavirus. (And if you thought you'd be able to go out to eat in a reopened state, you might not be able to—after reopened states saw rises in confirmed COVID-19 cases, bars in Texas and Florida have already been shut down again.) But if you want to bring a little bit of your favorite chain restaurant into your meals at home, you can still do so with these restaurant-branded foods.
Whether you're missing the comfort of Panera's soups or the zesty seasonings of a Taco Bell burrito, you're in luck. Get your shopping list ready—these treats are serious must-buys. And for more ideas, here are 20 Healthy Foods to Add To Your Coronavirus Grocery List.
Krispy Kreme donuts are always a treat at the grocery store, but you can now buy mini "bites" of the treats at Walmart, too. There's original glazed, chocolate, apple cinnamon, and even a strawberry flavor for the summertime.
Benihana The Japanese Steakhouse Frozen Hibachi Chicken Rice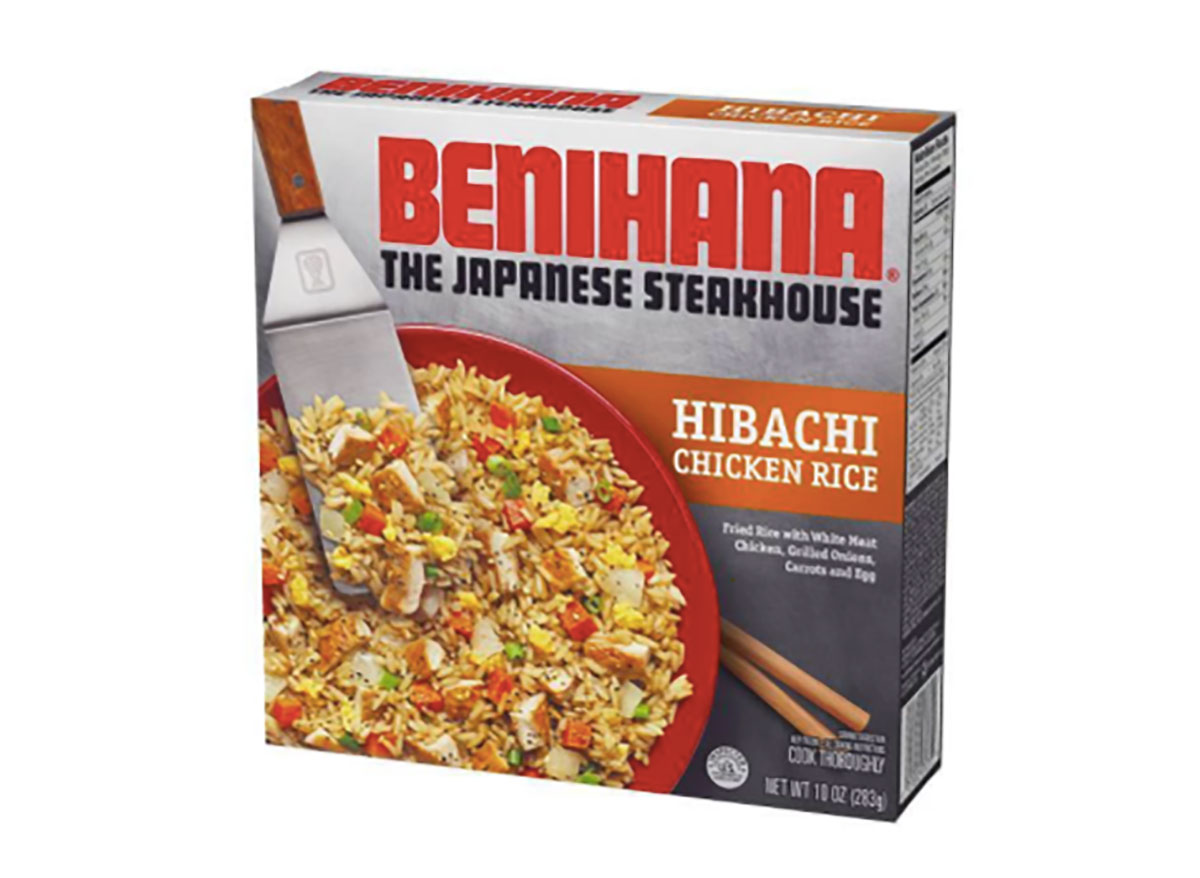 There's nothing like having a chef cook your meal in front of you at Benihana. But when you can't get to the steakhouse, this frozen dinner will do the trick.
RELATED: Sign up for our newsletter to get daily recipes and food news in your inbox!6254a4d1642c605c54bf1cab17d50f1e
Red Lobster Cheddar Bay Biscuit Mix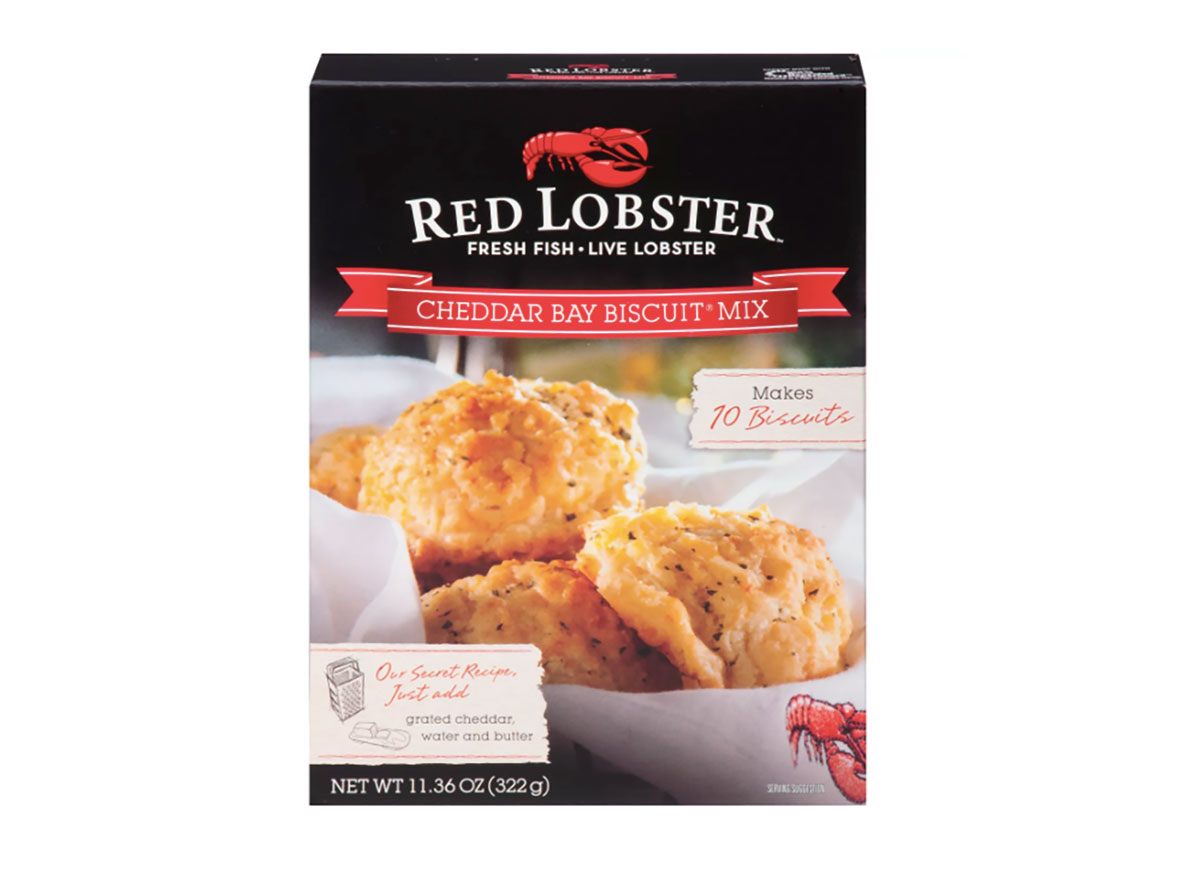 Forget the seafood—real fans know that a trip to Red Lobster is all about those Cheddar Bay Biscuits. Make them at home with this biscuit mix, or try our copycat Red Lobster biscuit recipe.
Panera Broccoli Cheddar Soup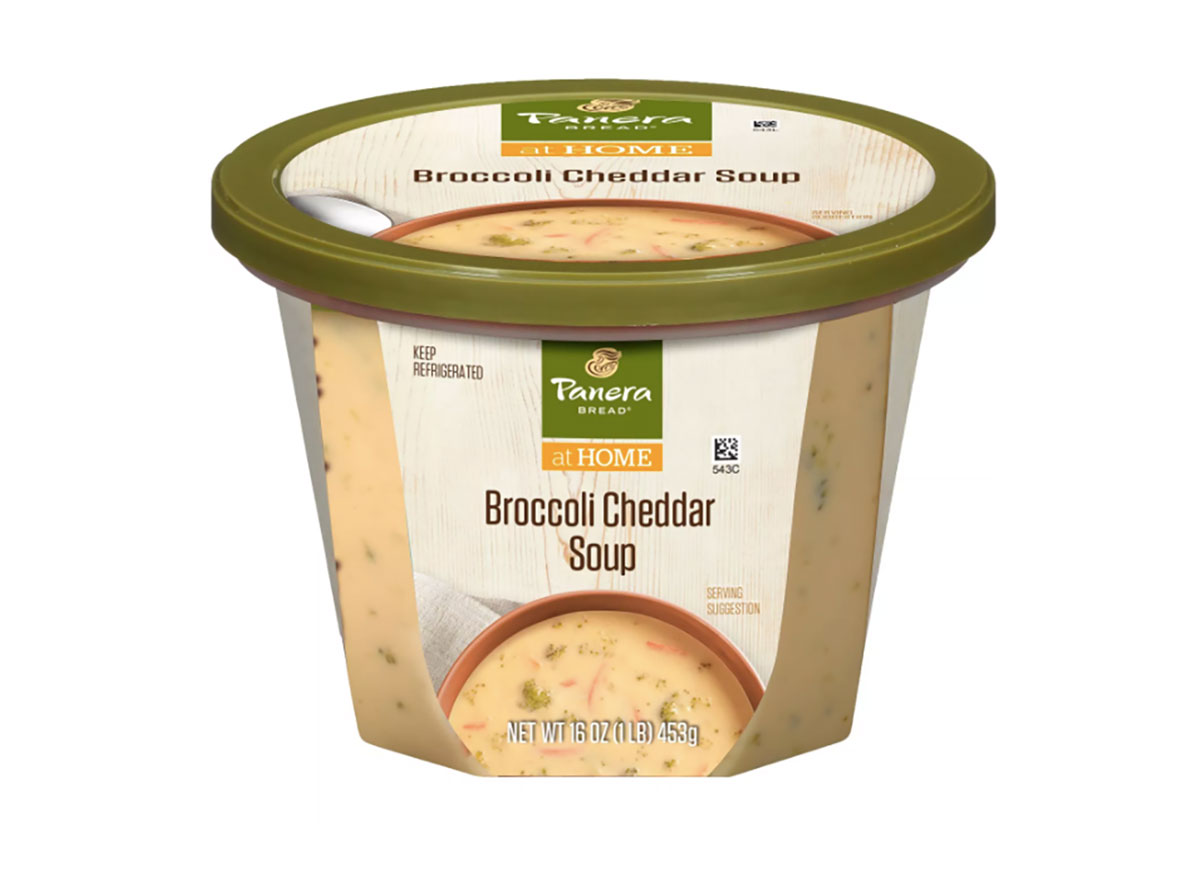 No, it's not served in a bread bowl if you buy it at the store. But if you're missing these hot bowls of goodness, you can easily make them at home! Target sells Panera's broccoli cheddar and chicken tortilla soups, as well as mac and cheese and salad dressings.
P.F. Chang's Chicken Dumplings
Nothing beats an order of piping hot dumplings cooked to order. But when that's not an option, try these frozen dumplings from P.F. Chang's.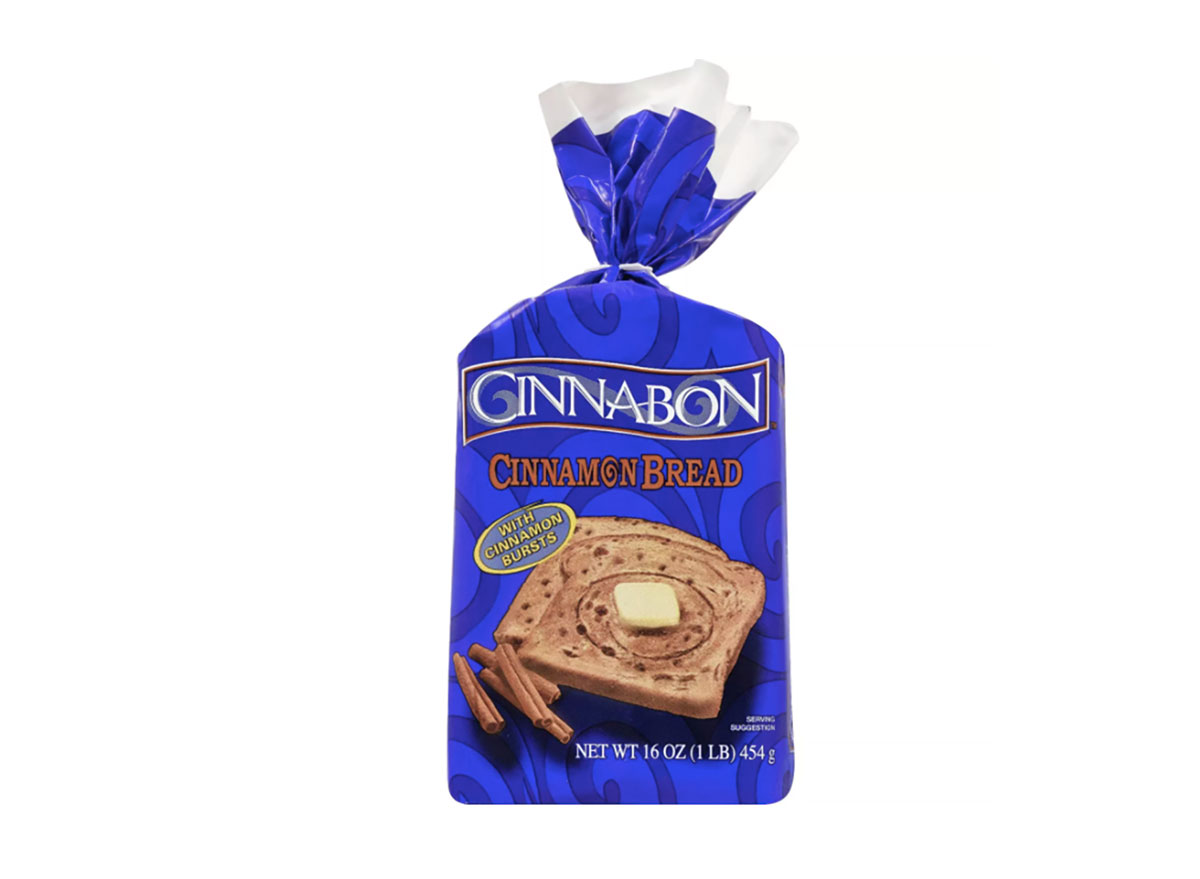 Recreate some of that cinnamon-filled goodness at home with a loaf of Cinnabon-branded bread from Target.
Bob Evans Original Pork Sausage Links
Love going to Bob Evans for brunch? Recreate some of that deliciousness at home with these breakfast sausage links.
Taco Bell Taco Seasoning Mix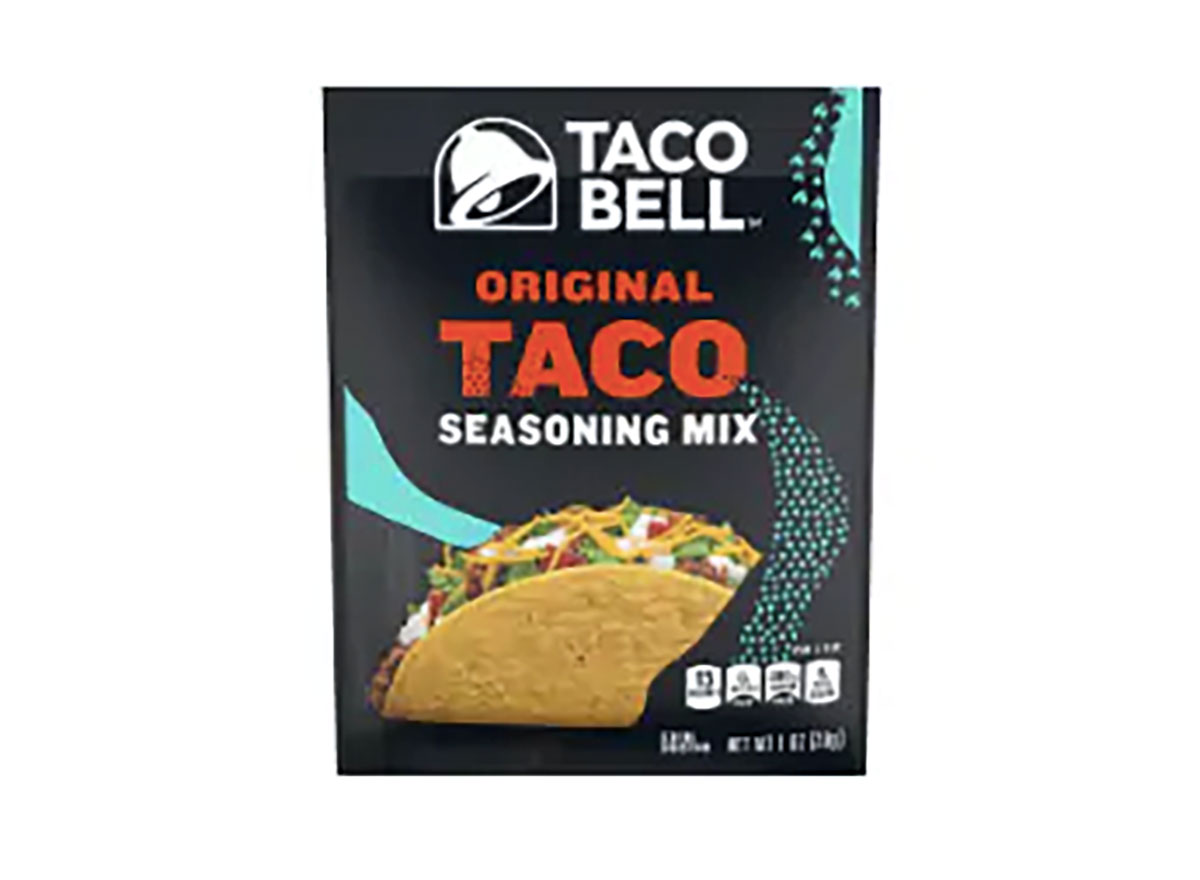 Do you wish your homemade burritos had that Taco Bell taste? They can, with the Taco Bell products you can get at Kroger! From taco seasoning to hot sauce and taco shells, the Taco Bell supermarket line will make cooking at home easier than ever.
The Cheesecake Factory Frozen Cheesecake
Turn your dining room into a factory of its own with a Cheesecake Factory cheesecake. You can buy one at the store for much less than you'd pay at the restaurant.
Prefer cooking at home? Try out this Ricotta Cheesecake with Warm Blueberries.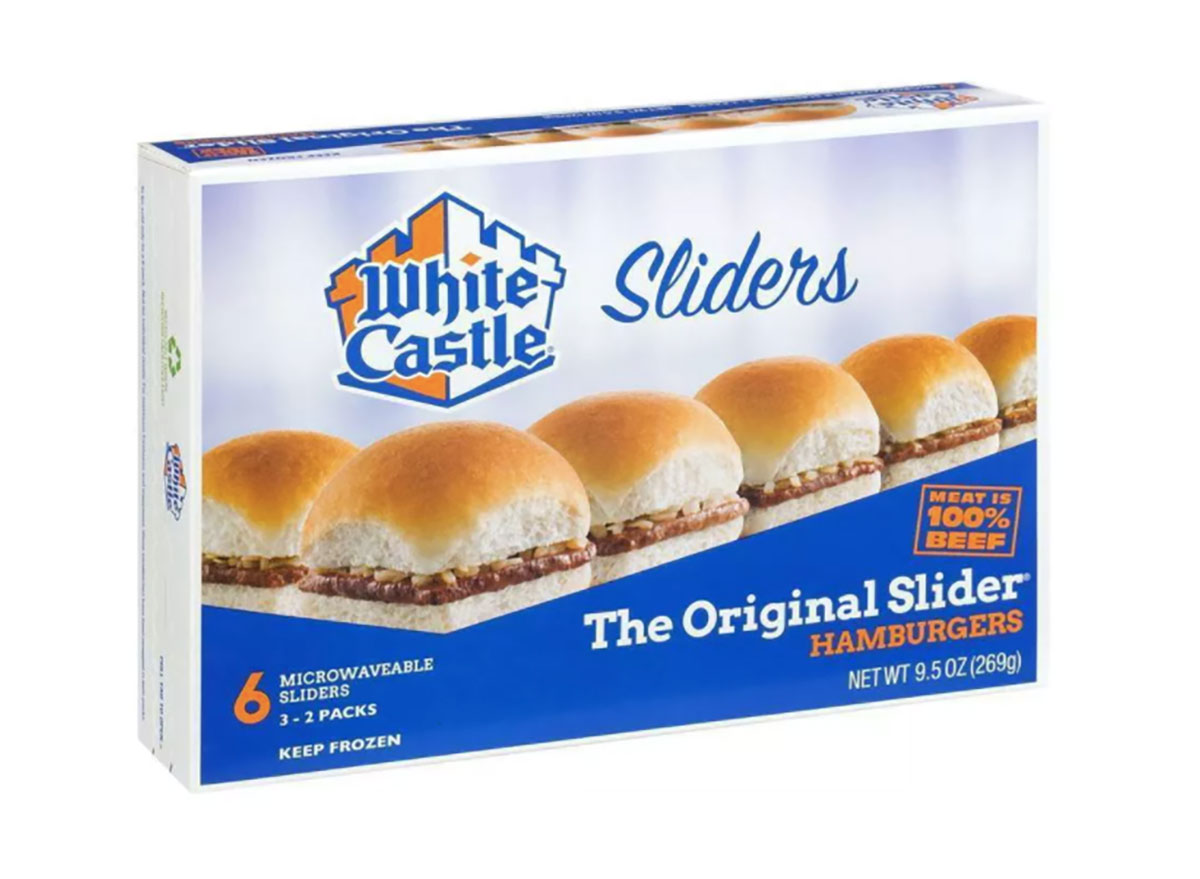 Don't live near a White Castle? You can still enjoy these miniature burgers at home! Just buy the frozen, microwaveable version at your local grocery store.
Can't live without a cup of Joe in the morning? Recreate your favorite chain's brew at home with Dunkin's line of grocery store products.
Starbucks Frappuccino Drinks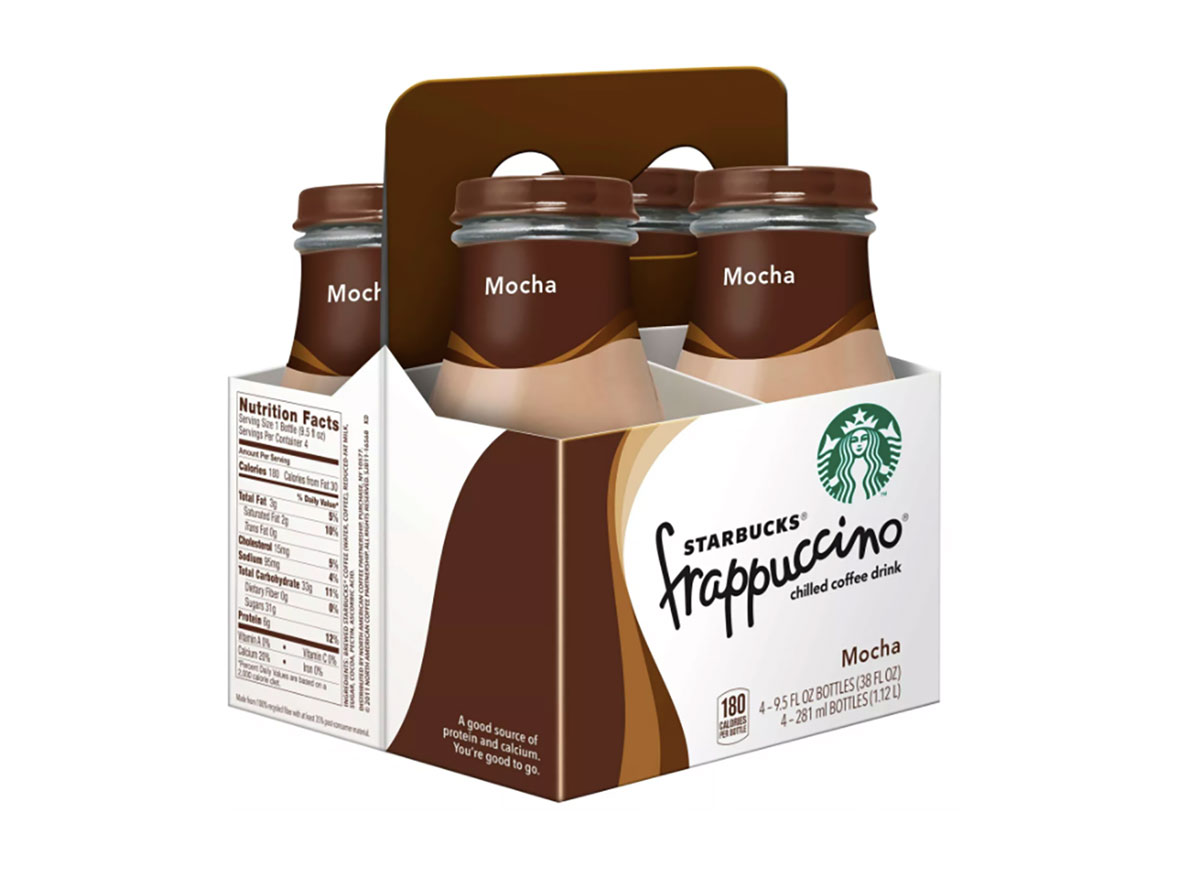 Don't live near a Starbucks? You can still enjoy this bottled drink at home. Try pouring a bottle over ice for a sweet treat!
Auntie Anne's Pretzel Baking Kit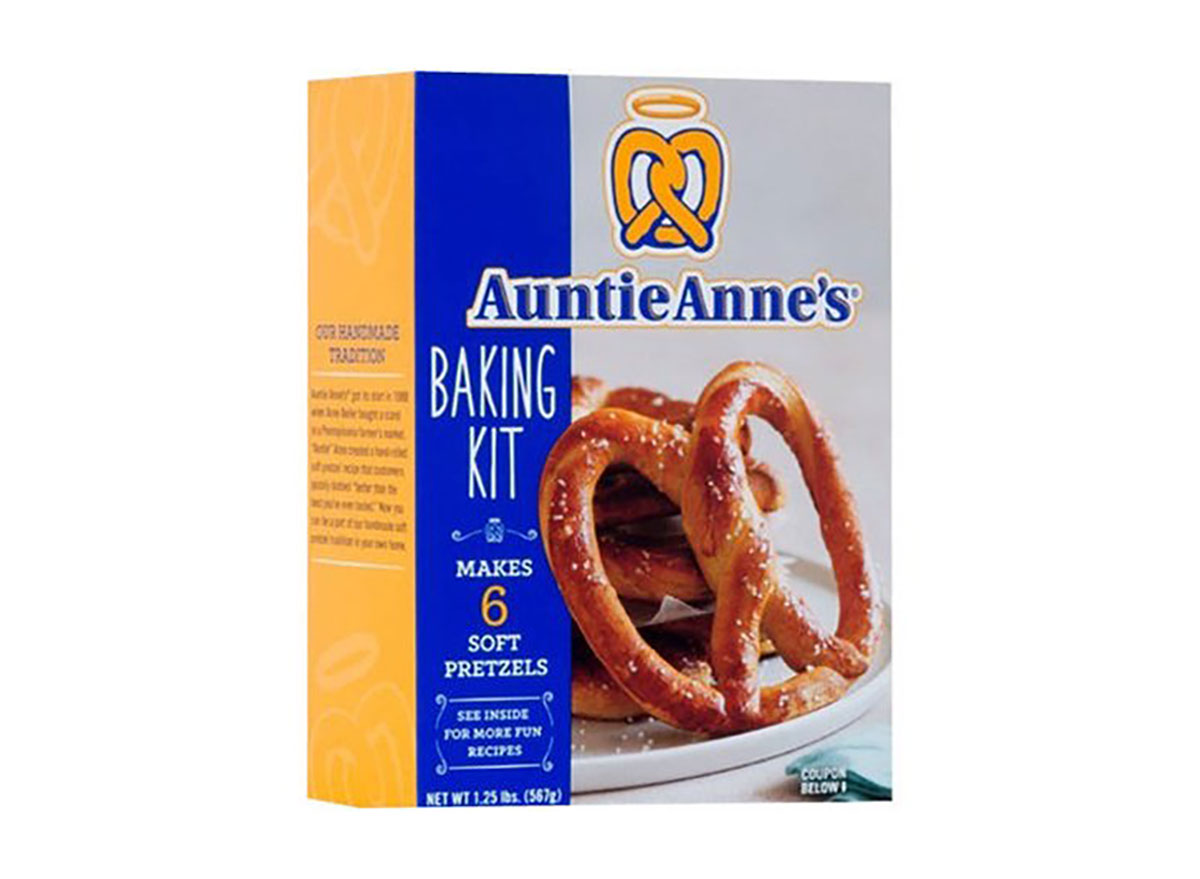 A classic mall food, pretzels from Auntie Anne's are hard to beat. Fill your kitchen with that classic pretzel aroma by baking your own with this handy kit. Or, try making your own pretzel bites with refrigerated pizza dough.
Did you know you could buy frozen bags of Arby's delicious fries? Now all you need is a beef and cheddar sandwich to go with them.
Olive Garden Italian Salad Dressing
Your salads at home may not be quite as giant as the infamous bowls at Olive Garden. But you can still add a little bit of the chain to your dinners at home with this Italian dressing. Don't forget to add a peperoncini to make the Olive Garden experience complete!
And for more shopping tips, don't miss The Best Times to Shop at These Popular Grocery Chains Right Now.
TGI Fridays Loaded Potato Skins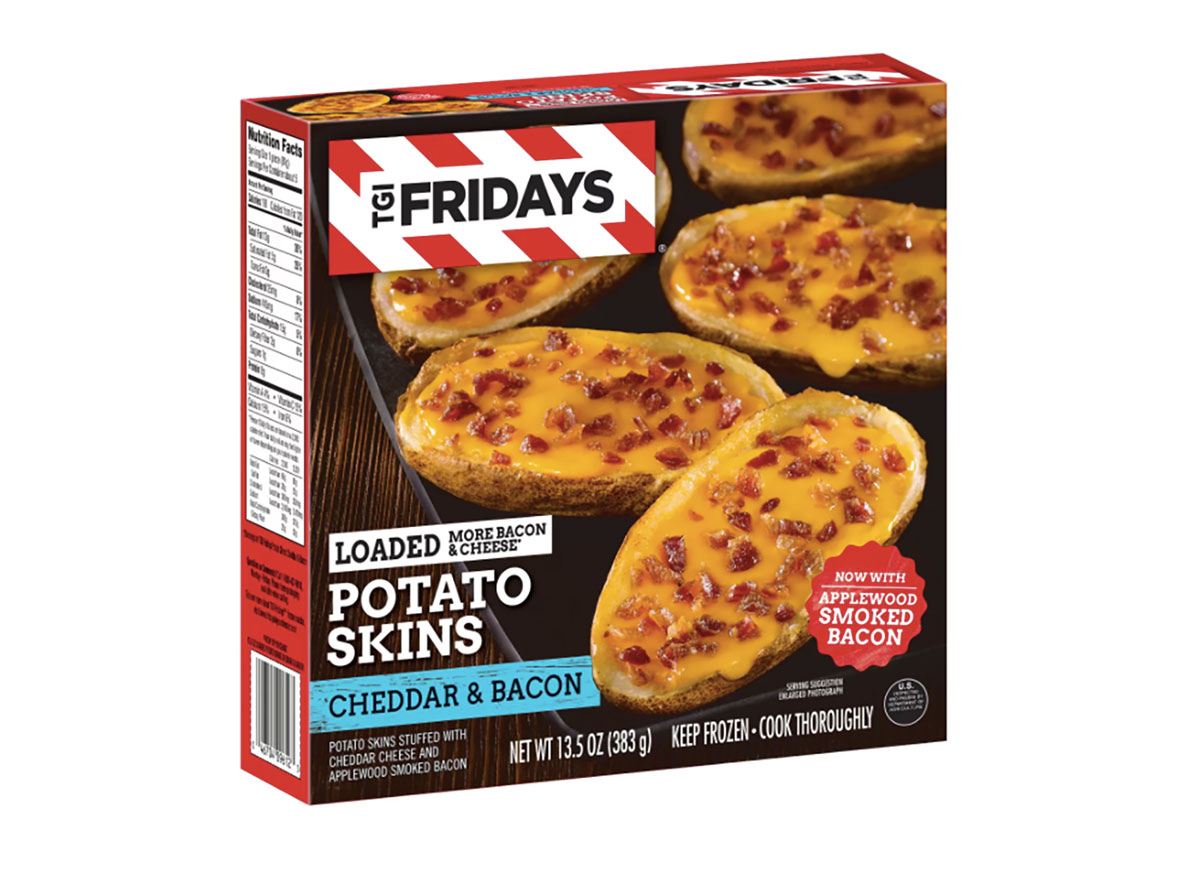 You might not be able to go to a chain restaurant and get an appetizer sampler right now. But you can build one at home with this frozen version!
California Pizza Kitchen BBQ Pizza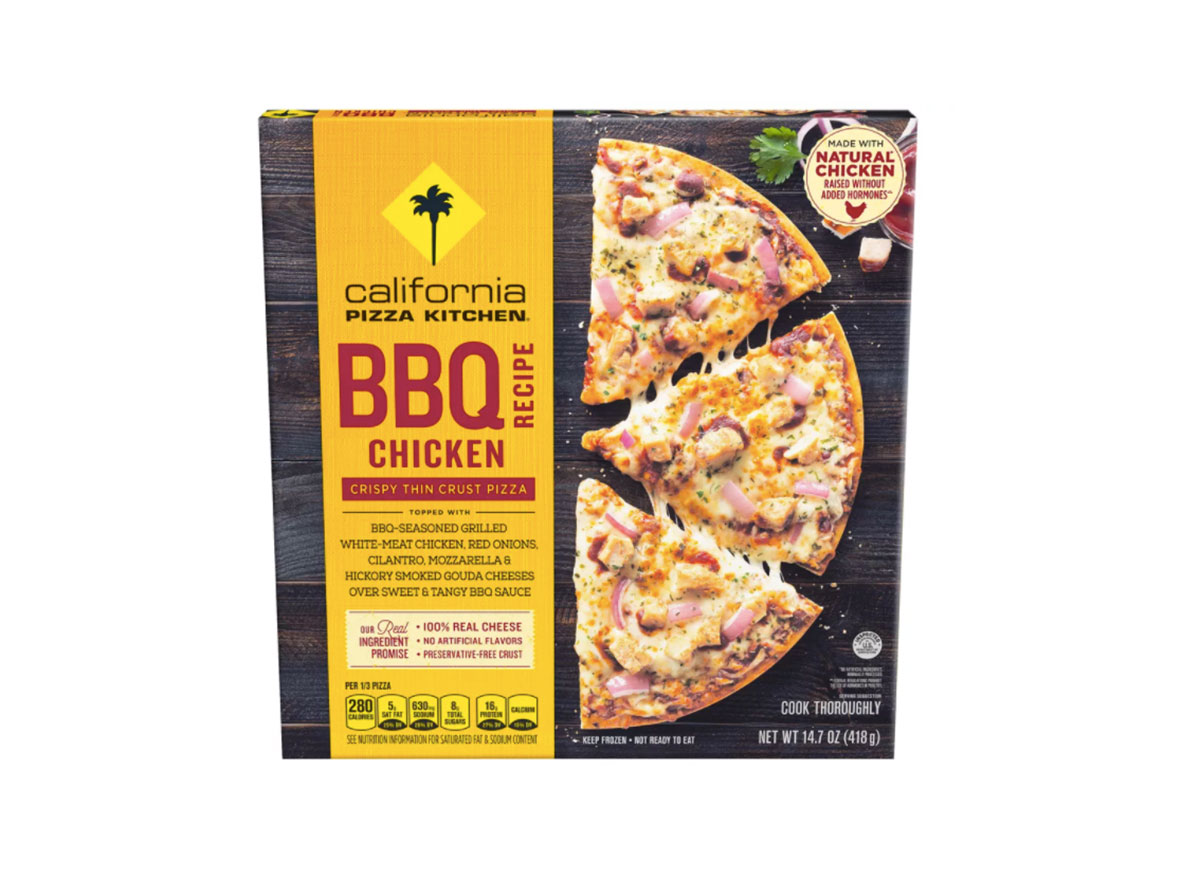 Want to switch up your usual frozen pizza routine? California Pizza Kitchen's signature pizza comes in a frozen version, too.
Eat This, Not That!
Inspired by The New York Times best-selling book series, Eat This, Not That! is a brand that's comprised of an award-winning team of journalists and board-certified experts, doctors, nutritionists, chefs, personal trainers, and dietitians who work together to bring you accurate, timely, informative, and actionable content on food, nutrition, dieting, weight loss, health, wellness, and more.
Read more about Eat This