9 Grocery Chains With the Highest Quality Store-Brand Items
Don't think you are sacrificing quality by trading down from the big-name brands.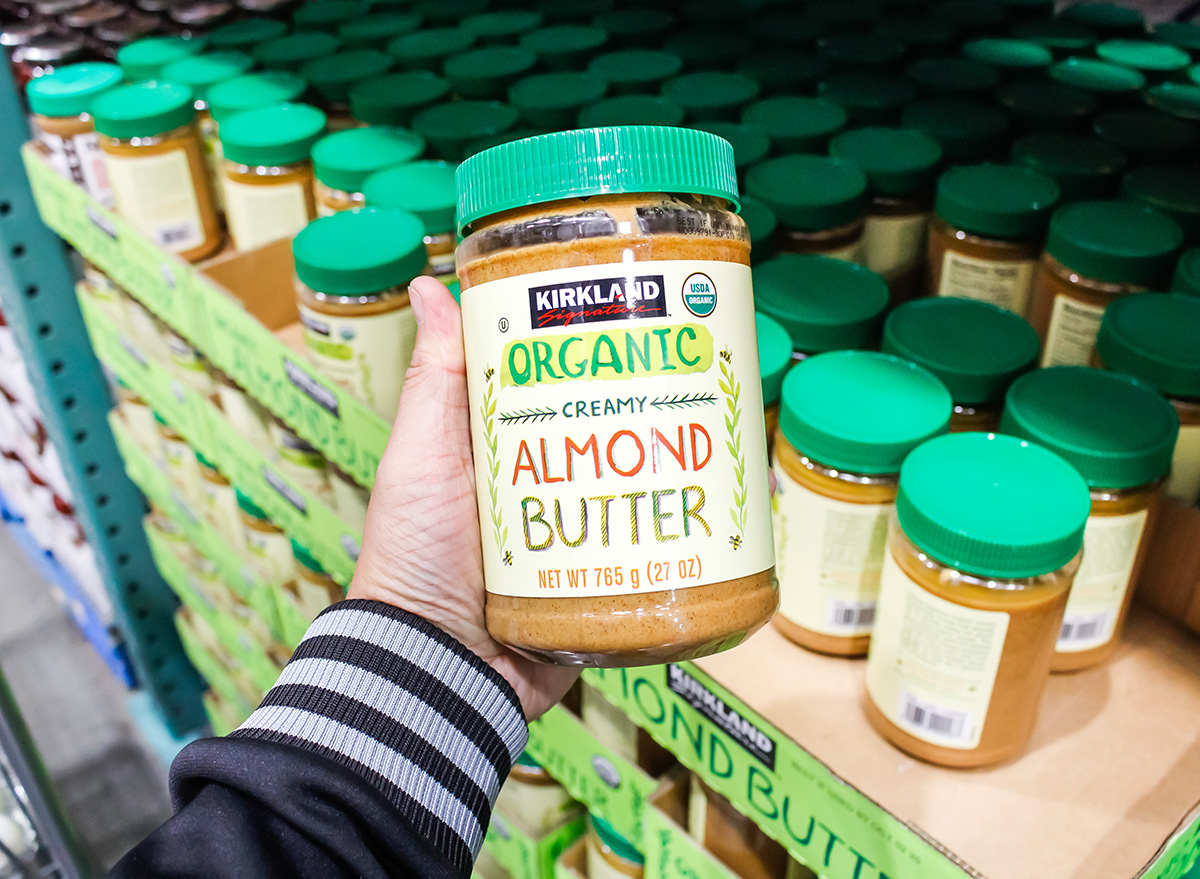 Most grocery shoppers naturally gravitate toward big brand-name items. After all, why settle for some generic "fancy ketchup," when that highly recognizable and always reliable Heinz bottle is sitting on the shelf right next to it?
But with soaring inflation presently wreaking havoc on household budgets, shoppers are more price-conscious than ever, and retailers are giving them every reason to reconsider their brand loyalties.
Many major grocers now put increasing focus on their own private label products. While lower in price than the usual big names, these modern store brands don't sacrifice quality like the cheap no-name schlock of the past. In fact, many are considered to be just as good, if not better, than their premium counterparts.
These grocers in particular offer store-brand products that shoppers can feel good about buying.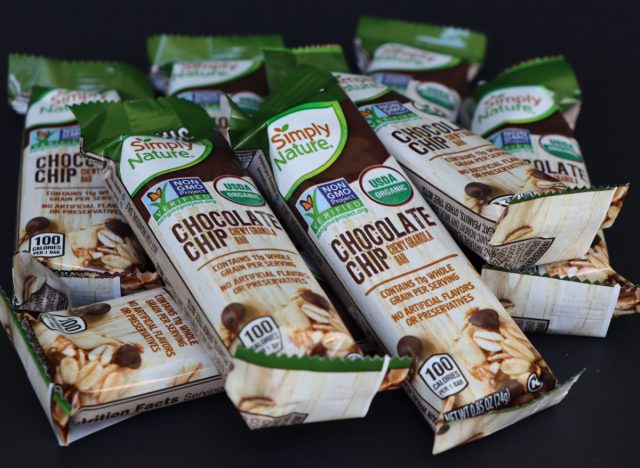 The majority of products you will find at Aldi come from its variety of exclusive store-brand labels, including Grandessa, Millville, and Fit & Active. But it's the SimplyNature brand that receives consistent high marks from customers and offers a number of healthy grocery items to choose from. Aldi and its private label lineup has risen in popularity over the years, too, challenging other beloved chains like Trader Joe's.
Trader Joe's: Trader Joe's Brand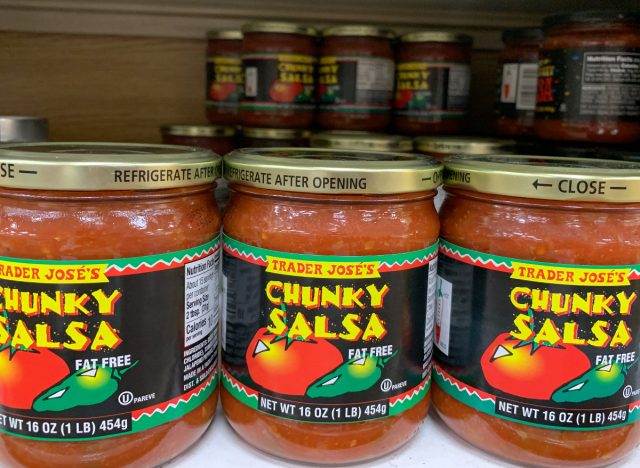 Famously known for its private label products, Trader Joe's almost exclusively sells grocery items under its namesake brand. You may be able to find a few off-brand products, specifically when it comes to alcohol, but those are definitely the exception and not the rule. Customers love the brand, with many of the products sold at Trader Joe's developing an avid fan base following due to their taste, quality of ingredients, as well as their low prices.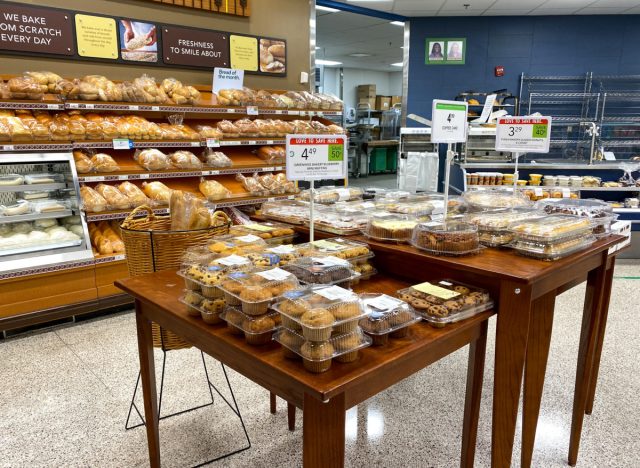 Pub Subs aren't the only item Publix is known for. If you live in the South, you probably know that the grocery chain's store brand products are top-tier. Desserts and baked goods are big standouts. One Reddit thread recommends trying things like its Mint Moose Tracks, Key lime pie, and ice cream.
Costco: Kirkland Signature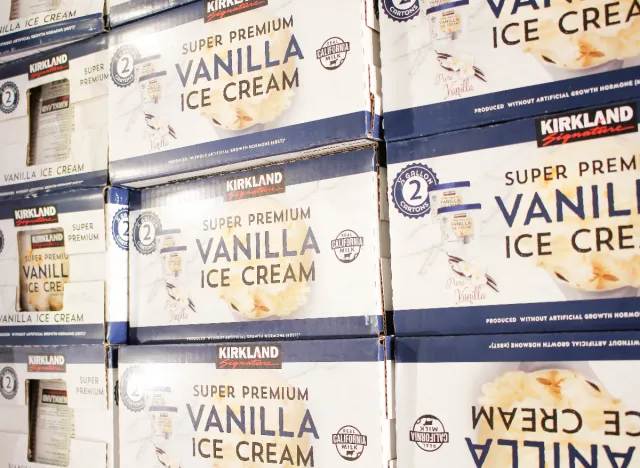 The warehouse marketplace Costco is a one-stop destination for just about everything including groceries, furniture, prescription medication, electronics, and clothing. When shopping for your pantry, Costco's store brand Kirkland Signature delivers big time on customer satisfaction, with new arrivals flying off shelves and frozen food selections that can keep your freezer stocked for weeks.
The Fresh Market: The Fresh Market Brand
Rated the Best Supermarket in America for 2022 by USA Today, The Fresh Market has grown to 160 stores across 22 states. The gourmet supermarket is similar to Whole Foods, and customers have taken note that its higher price tag on some items can be a bit out of reach when looking to budget on groceries. That said, its store brand products are among our favorites, with high-quality baked goods, snacks, and frozen meals.
Whole Foods: 365 by Whole Foods Brand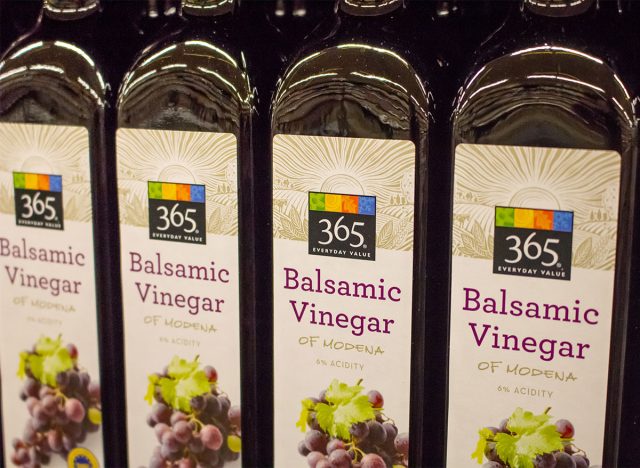 Shopping at Whole Foods does not have to live up to its "Whole Paycheck" nickname. There are plenty of savings to be had, especially when shopping the store's private label brand 365 by Whole Foods. And since Amazon acquired the grocery chain, the deals have become even sweeter. It may still be a bit higher on the pay scale than some of the other store brands on this list, but the high-quality ingredients may be worth the splurge.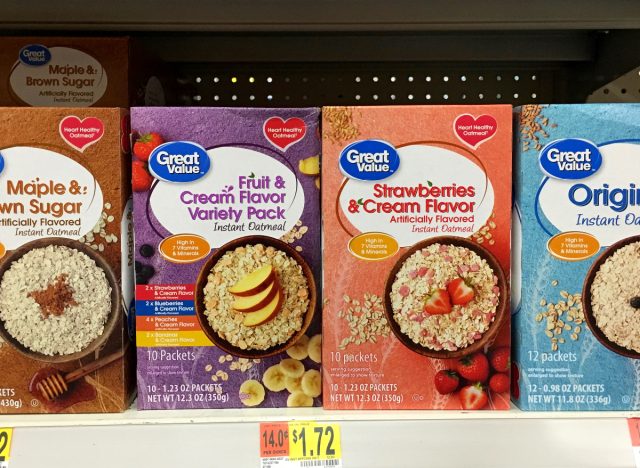 A true one-stop-shop destination, Walmart has been a go-to supermarket with an emphasis on value for decades. And with its Great Value label, customers can save tons when grocery shopping. You will have to look carefully, as not every product will be a runaway hit, but you cannot argue with low prices.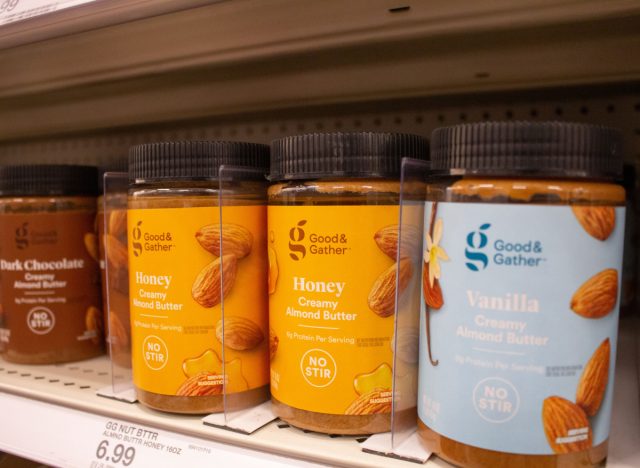 Nothing says a good time like a classic Target run. While perusing the aisles for affordable home decor, shoppers can also pick up grocery items from a variety of brands, including Target's own Good and Gather. The label, launched in 2019, now includes over 2,000 products ranging from coffee to cheese, providing shoppers with low-cost options to fill up their red cart. According to the company, all Good & Gather products are made without artificial flavors or sweeteners, synthetic colors or high-fructose corn syrup.
Grocery supermarket chain Kroger recently celebrated the 10-year anniversary of its private label Simple Truth, according to Supermarket News. Launched in 2013, the brand now includes over 1,500 natural and organic products, offering shoppers a wide range of wholesome options that won't break the bank. Kroger actually has over a dozen private labels, but Simple Truth makes it easier than ever for shoppers to find foods that are free from artificial colors, flavors, preservatives, and sweeteners.
Carly Neil
Carly Neil is a freelance writer specializing in all things food, travel, Disney, and theme parks.
Read more about Carly