5 Things You Won't See at State Fairs This Summer
Expect that your state fair is going to look different this year—if it happens at all.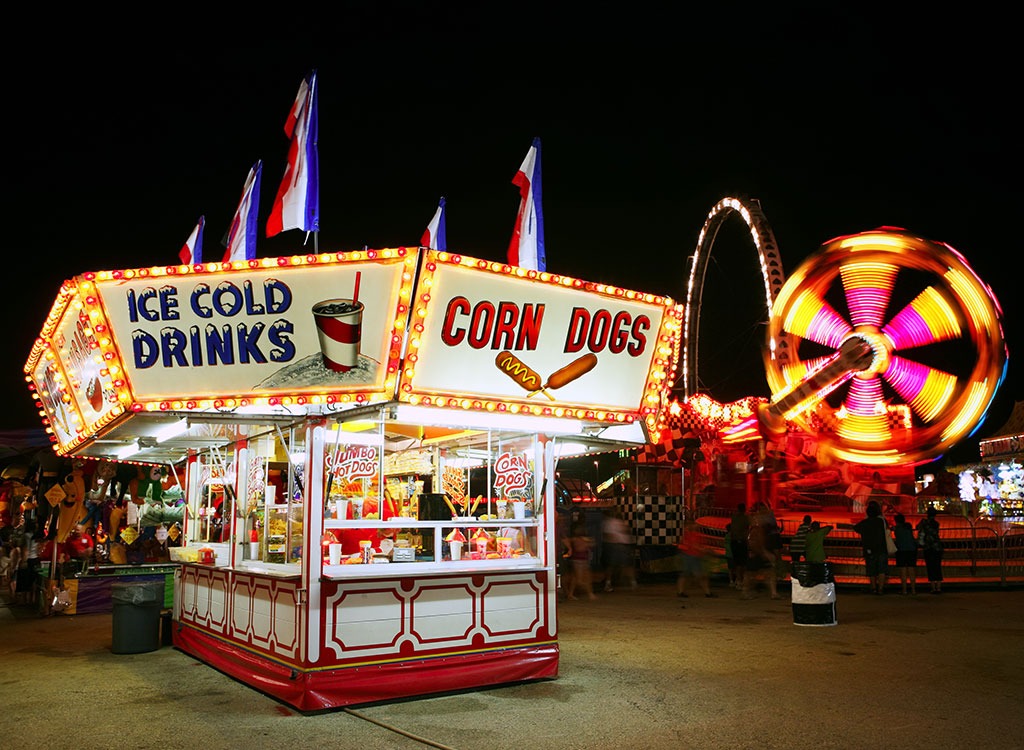 The smell of cotton candy. The sound of carnival music. The stickiness of the summer heat still lingering in the air. State fairs are some of the largest, most nostalgic, and most indulgent events to occur every summer. These annual events bring people from all over the town, county, and state for nights of fun, games, and—perhaps best of all—food.
As we all know, state fairs feature the best of the best when it comes to summer foodie creations. Food is what brings most of us to state fairs in the first place. Where else will you find funnel cake, fried Oreos, and snow cones?
While state fairs are a longstanding, cherished American tradition, these annual festivals are undoubtedly going to look different from anything you've ever seen before due to the coronavirus pandemic. We've already seen how restaurants are going to be different in the age of COVID-19, but social distancing guidelines are going to extend beyond dine-in experiences. Despite being outdoors, state fairs will also have to adhere to guidelines set in place by state and federal governments to protect attendees.
These are things you should expect to miss out on during your next stair fair visit—that is, of course, if your state fair even opens up this summer. And for other experiences that are never going to be the same, here are 7 Popular Foods You May Never See Again.
Cotton candy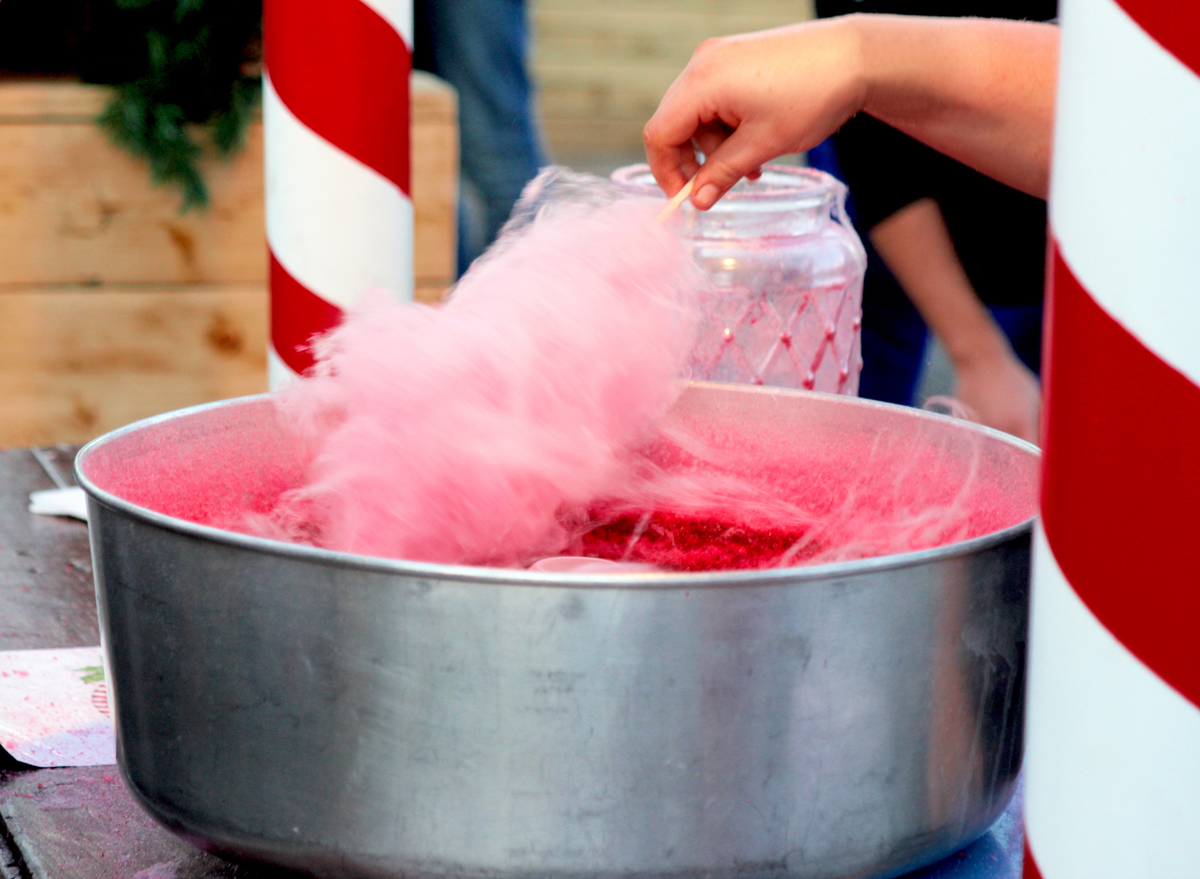 The most iconic state fair food will likely be missing from your next visit. Spinning sugar in an open-air environment where everyone can breathe on it? It's pretty unlikely that fairs will allow this to happen. You may, however, be able to purchase bagged cotton candy, which would follow the Best Food Safety Tips Right Now, According to the FDA.
Pie eating contests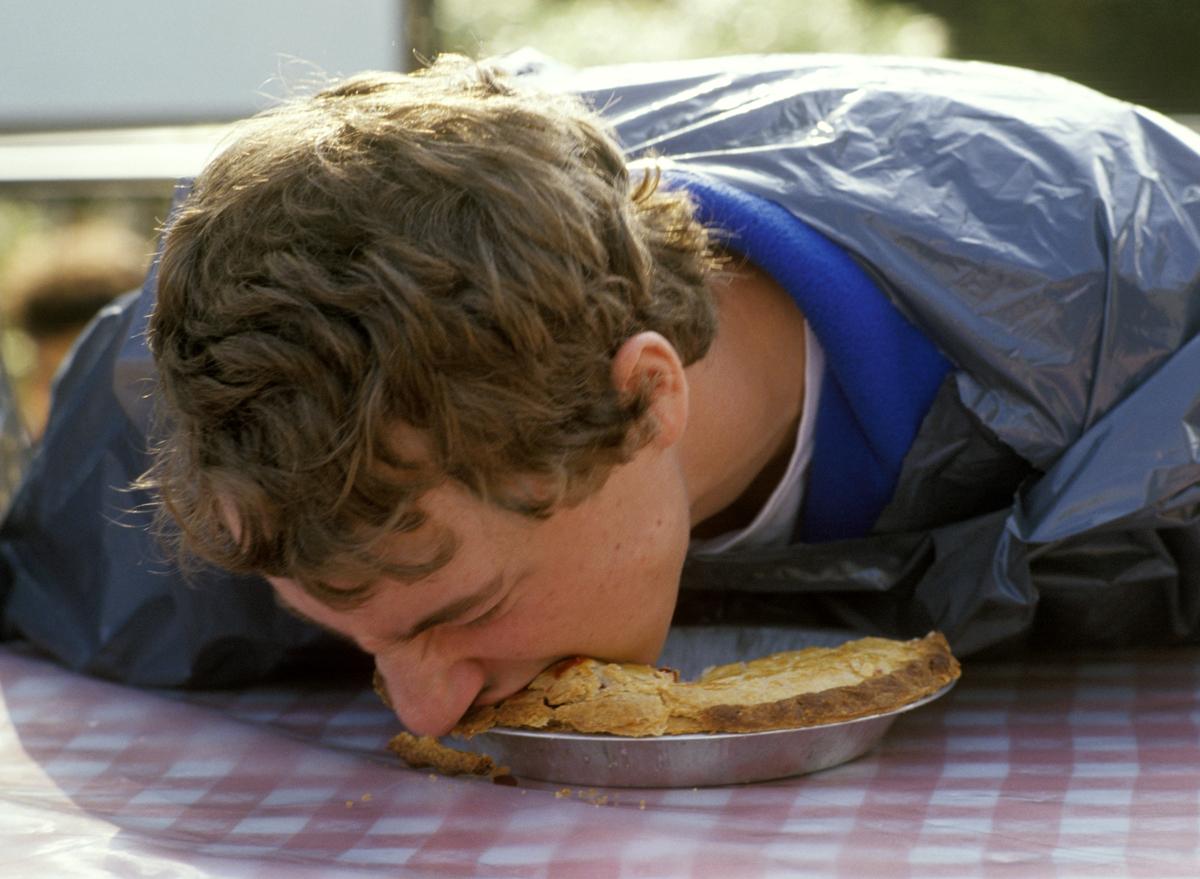 While you're only eating the pie in front of your face, coronavirus is spread through droplets that come from coughing, sneezing, singing, and talking. Because a pie-eating contest will involve a lot of heavy breathing (and perhaps some people choking on their food), it would be unwise for fairs to host these contests amid the pandemic. If you want to stay informed with everything COVID-19 related, be sure to sign up for our newsletter to get the latest coronavirus foods news delivered straight to your inbox.
Shared condiment stations
One of the guidelines restaurants will have to follow as they begin opening up dining rooms after stay-at-home orders are lifted is that you will no longer see condiments at your table. Furthermore, waiters and waitresses won't bring you shared condiments—only single-serve versions. Expect to see the same at your annual state fair.
Large group seating sections
The days of shared benches will be a thing of the past. You won't be able to cozy up to a stranger as you both nosh on turkey legs and corndogs. Social distancing guidelines require at least six feet between groups, so state fairs will have to find a clever solution to their seating.
Boiled peanuts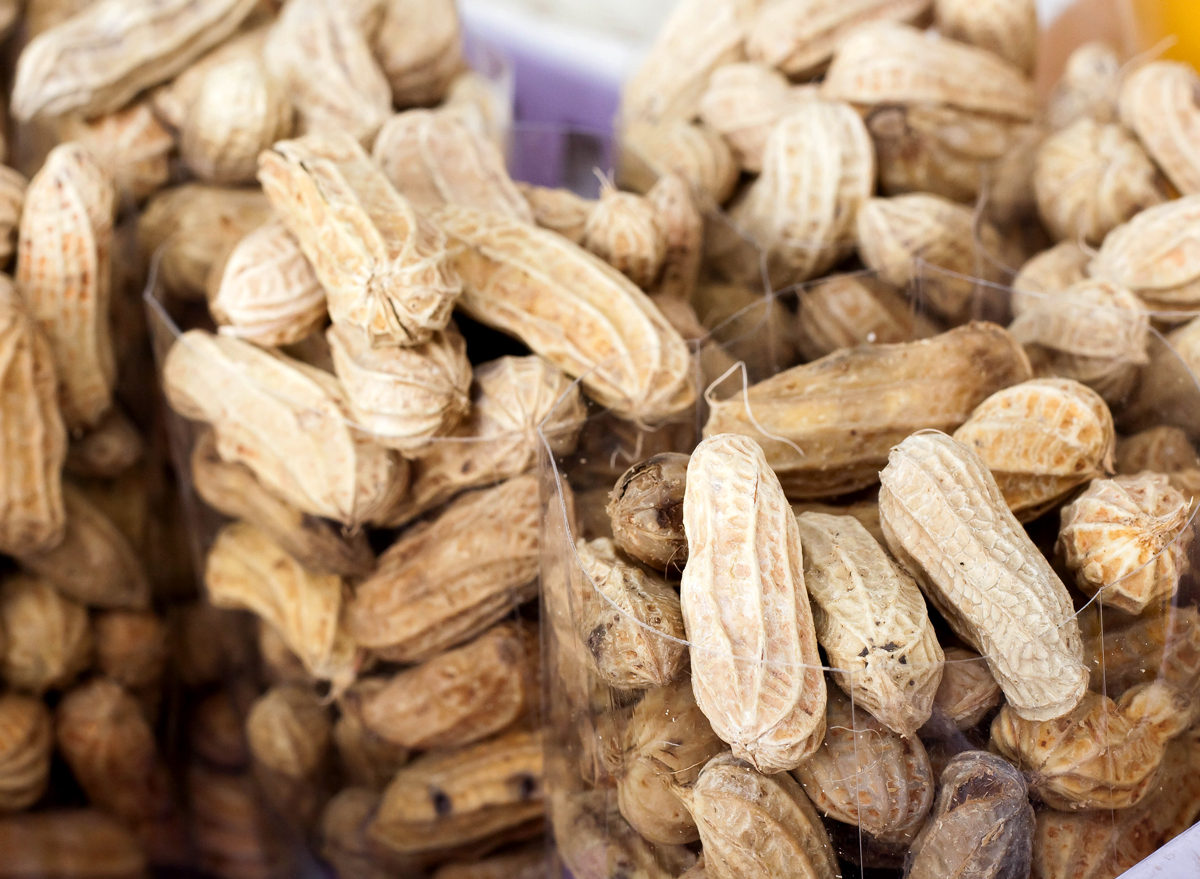 A messy food that you break in half, chew, and then throw the shells on the ground to discard them rather than in the trash is not something you'll see at the state fair. All of that saliva being spread around the fairgrounds? Not going to happen. While we're on the subject of things you shouldn't be eating, there are even more comfort foods you're going to have to miss out on during the pandemic, like The Unhealthiest Foods From Your Childhood You Should Never Eat Today.6254a4d1642c605c54bf1cab17d50f1e
Olivia Tarantino
Olivia Tarantino is the Managing Editor of Eat This, Not That!, specializing in nutrition, health, and food product coverage.
Read more about Olivia