The Top Thanksgiving Recipe in Every State
From Buckeyes to blackberry muffins, there's something for everyone.
Thanksgiving is a great time to get busy in the kitchen and whip up some of your most anticipated holiday recipes. But have you ever stopped to wonder what fellow kitchen goers, all throughout the country, put on the table for their holiday meal?
To give you a little glimpse of what your state neighbors may be putting together this upcoming Turkey Day, we took a look at some of the most iconic Thanksgiving dishes from each state. From a recipe of Ohio's popular Buckeye dessert to a pie made from Texas' official state tree, here is just a sampling of what is being cooked across America.
And for more, check out these 15 Classic American Desserts That Deserve a Comeback.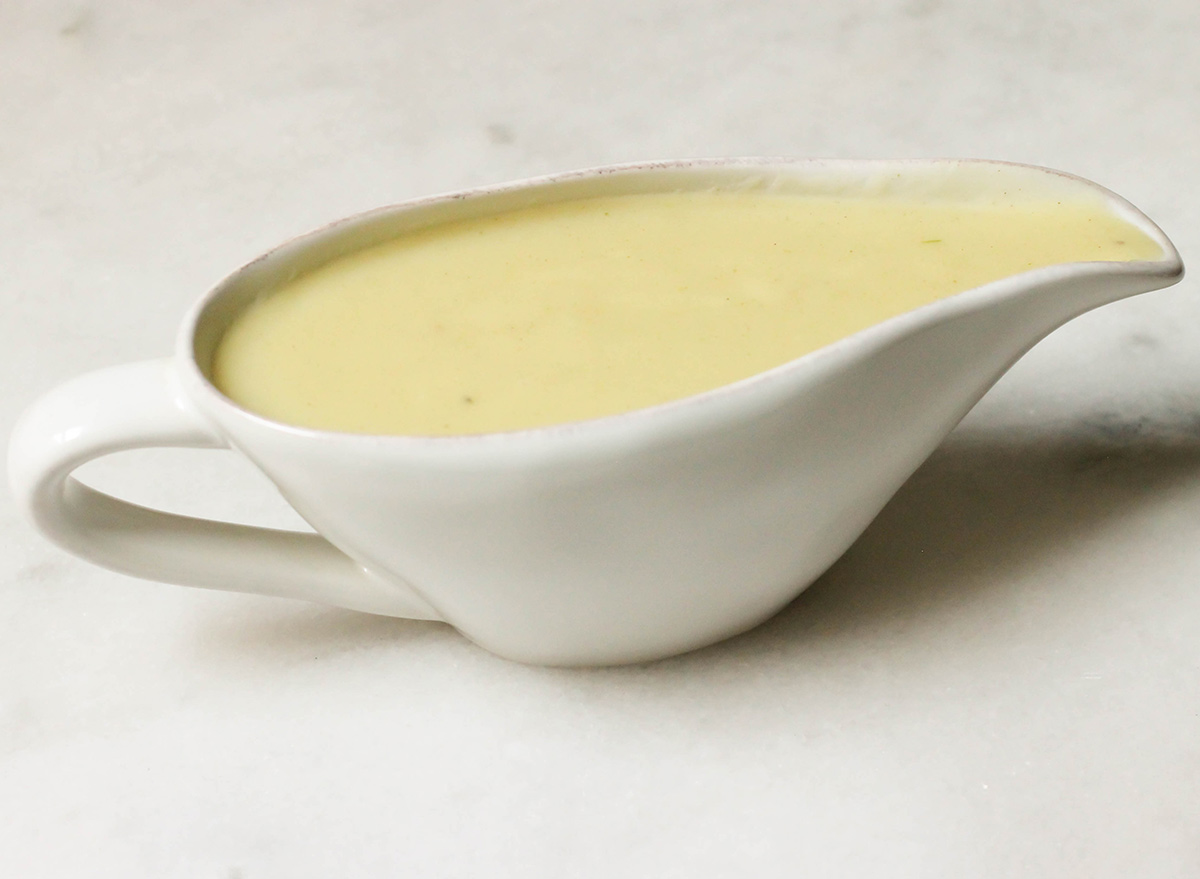 Searches for gravy are especially popular in Alabama cities like Huntsville and Decatur, according to Google Trends.
Don't throw away the drippings from your turkey—save them to make this delicious gravy recipe instead. And no matter what dishes you decide to make, don't miss these 30 Thanksgiving Tricks That Will Save You Time in the Kitchen.
Get our recipe for Homemade Gravy.
This is a perfect festive option for all your vegetarian guests that incorporates one of Alaska's most popular foods: salmon. This recipe combines sweet chili sauce with fresh ginger.
Want more salmon ideas? Check out 18 Salmon Recipes You Haven't Tried Yet.
Get our recipe for Sweet Chili-Glazed Salmon.
ARIZONA: Jalapeno Turkey Waffle Melts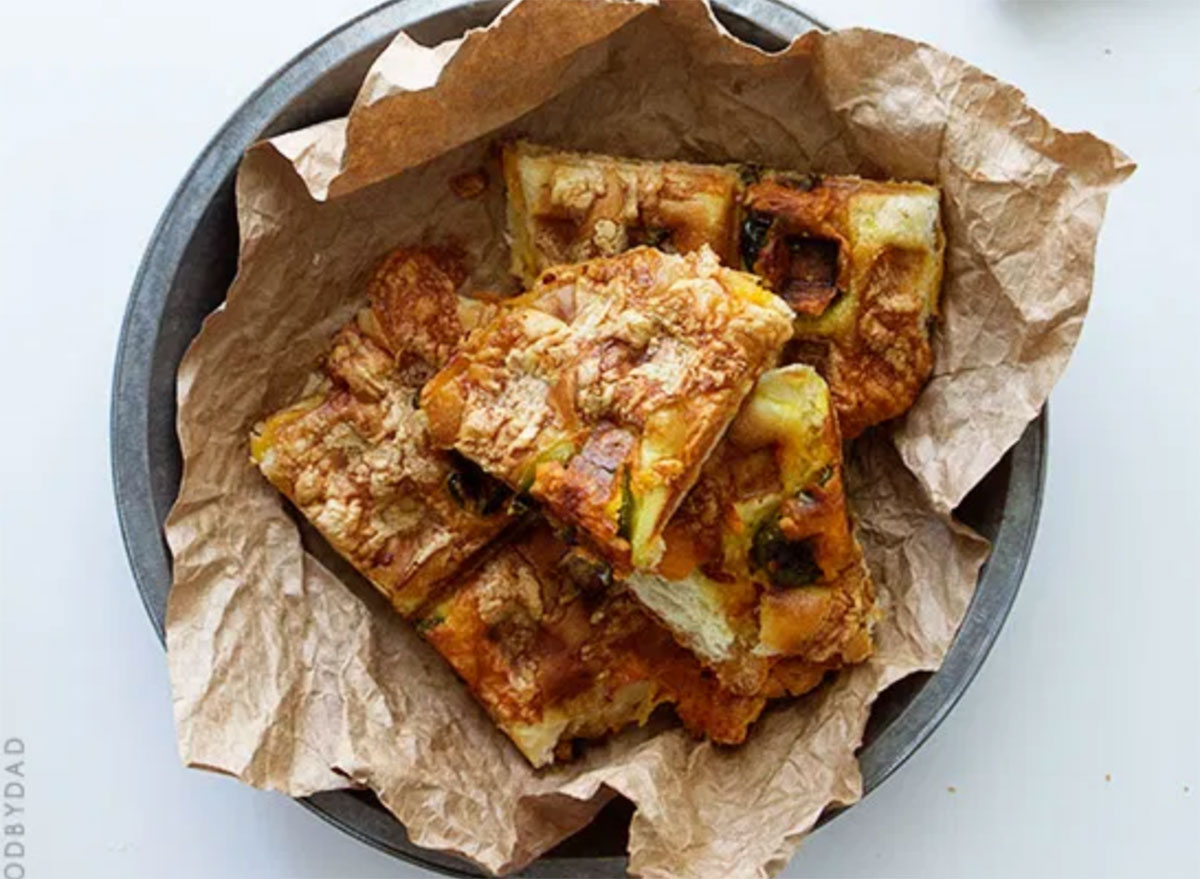 Don't know what to do with all that leftover turkey the day after Thanksgiving? Make them into Jalapeno Turkey Waffle Melts, of course! This total comfort dish uses one of Arizona's most popular peppers—jalapenos.
Get the recipe from Real Food By Dad.
ARKANSAS: Roasted Grape Crostini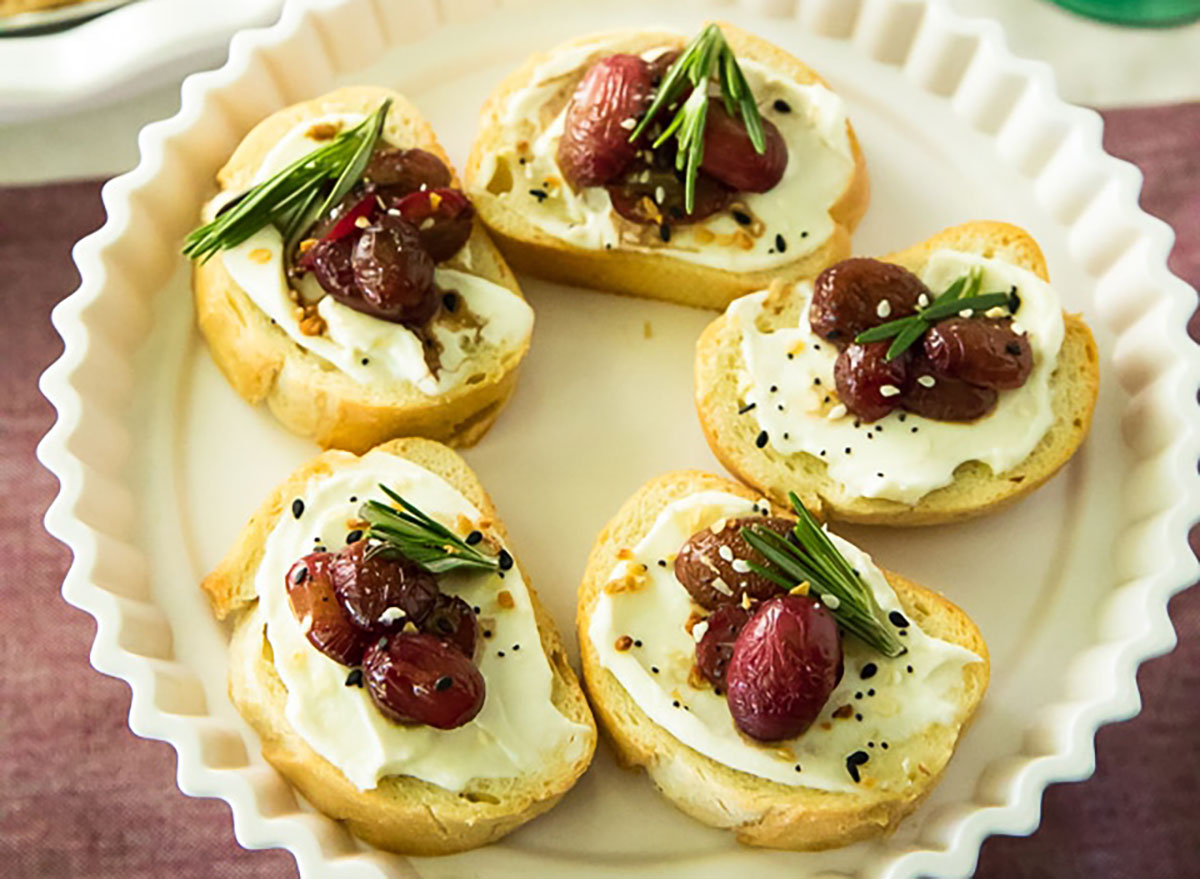 Grapes, the official fruit of Arkansas, pair wonderfully with ricotta cheese to create the perfect Thanksgiving appetizer.
Get the recipe from Kim's Cravings.
CALIFORNIA: Spinach Artichoke Dip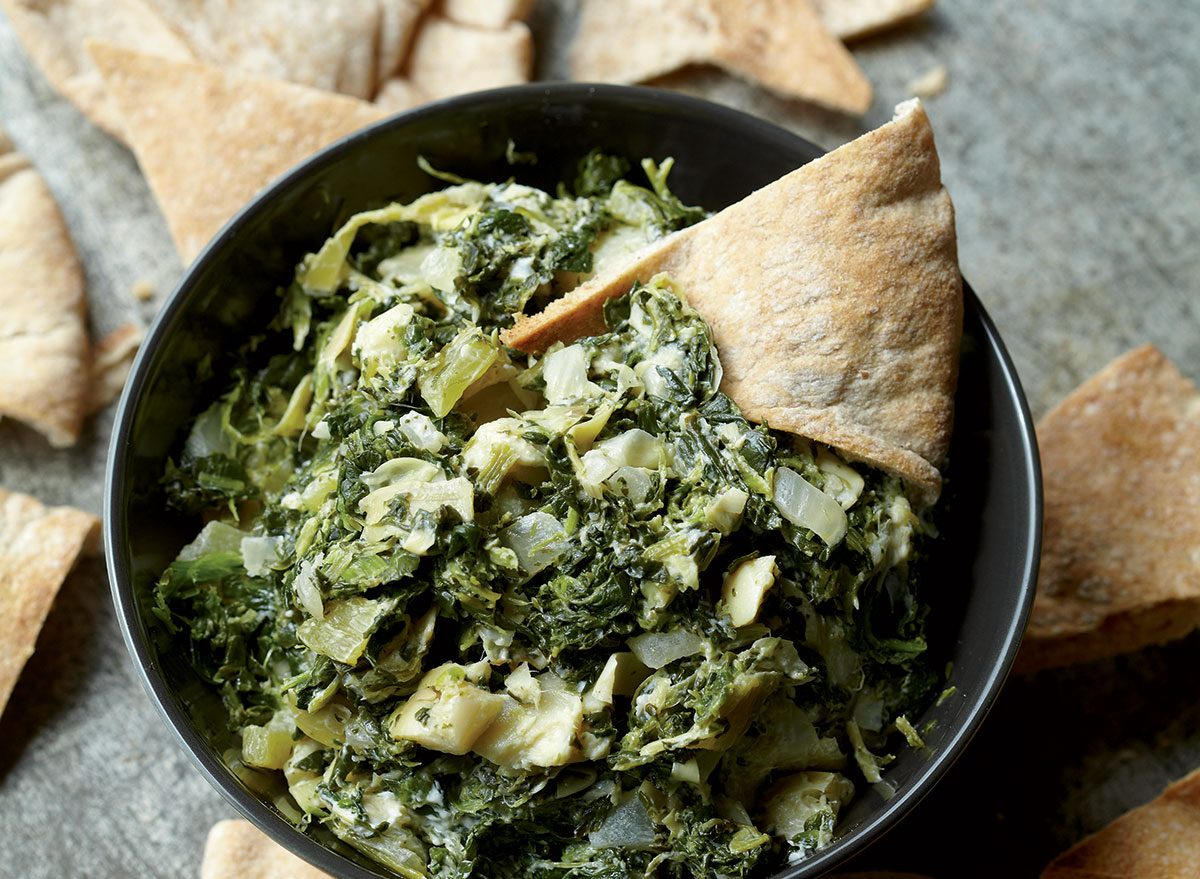 Did you know that 99.9 percent of artichokes that are commercially grown are from California? Prepare this west coast delicacy this Thanksgiving as a dip served with crackers and cut vegetables. Your guests will thank you!
Get our recipe for Spinach Artichoke Dip. 
COLORADO: Slow Cooker Green Chile Pork Soup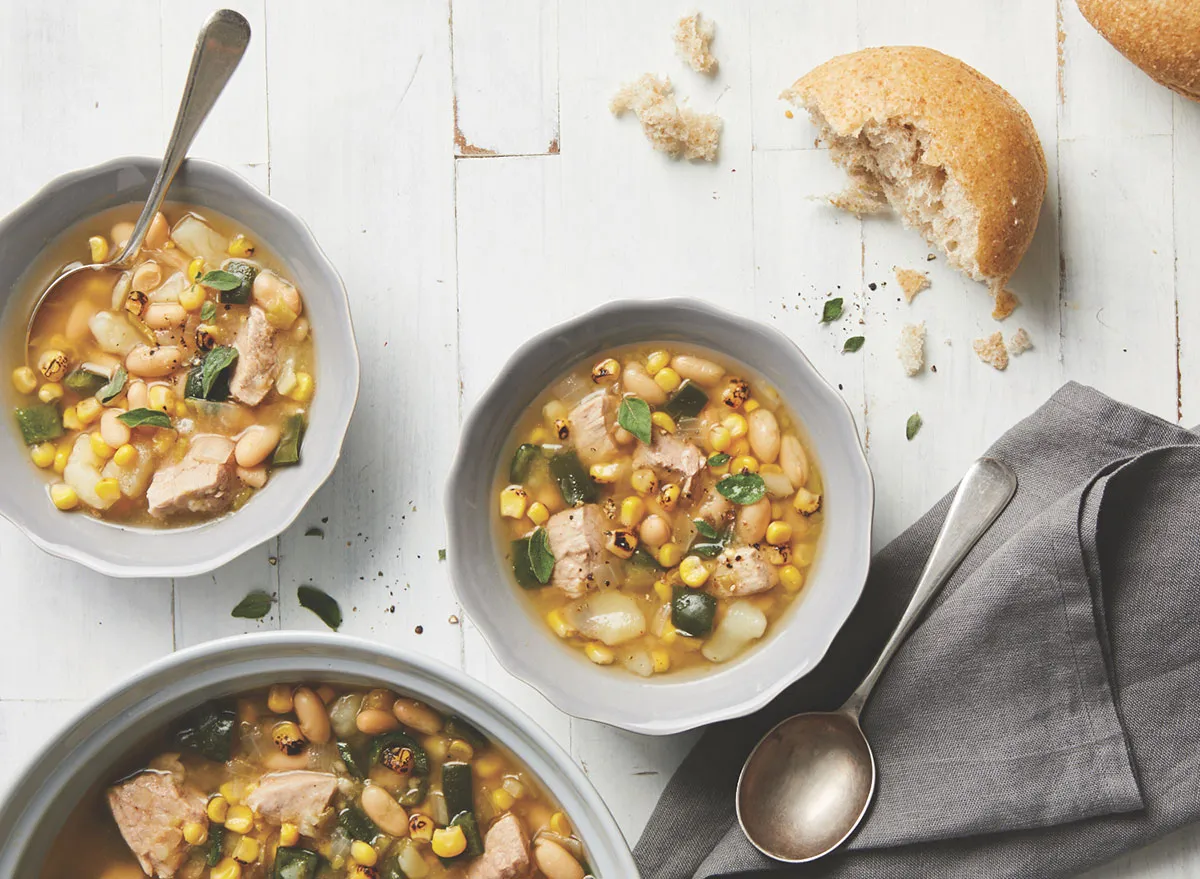 This simple soup is made using a pepper popular among Coloradoans, the green chile.
Get our recipe for Slow Cooker Green Chile Pork Soup. 
CONNECTICUT: Pumpkin Spice Truffles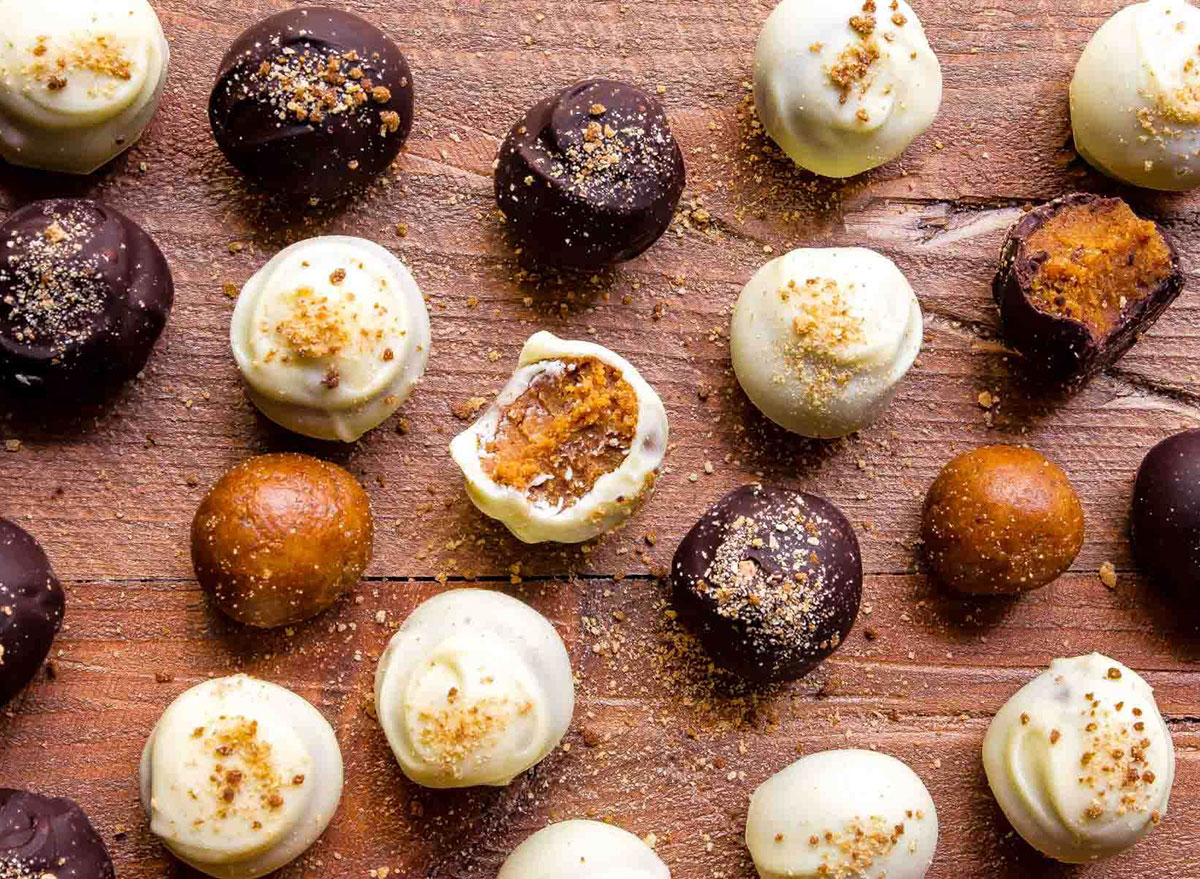 Truffles are a popular search term in Connecticut, according to Google Trends. And what better time to make them than the Thanksgiving season?
These Pumpkin Spice Truffles add a little more excitement to any holiday dessert table. We especially love the variety of white, dark, and milk chocolate shells!
Get the recipe from Sally's Baking Addiction.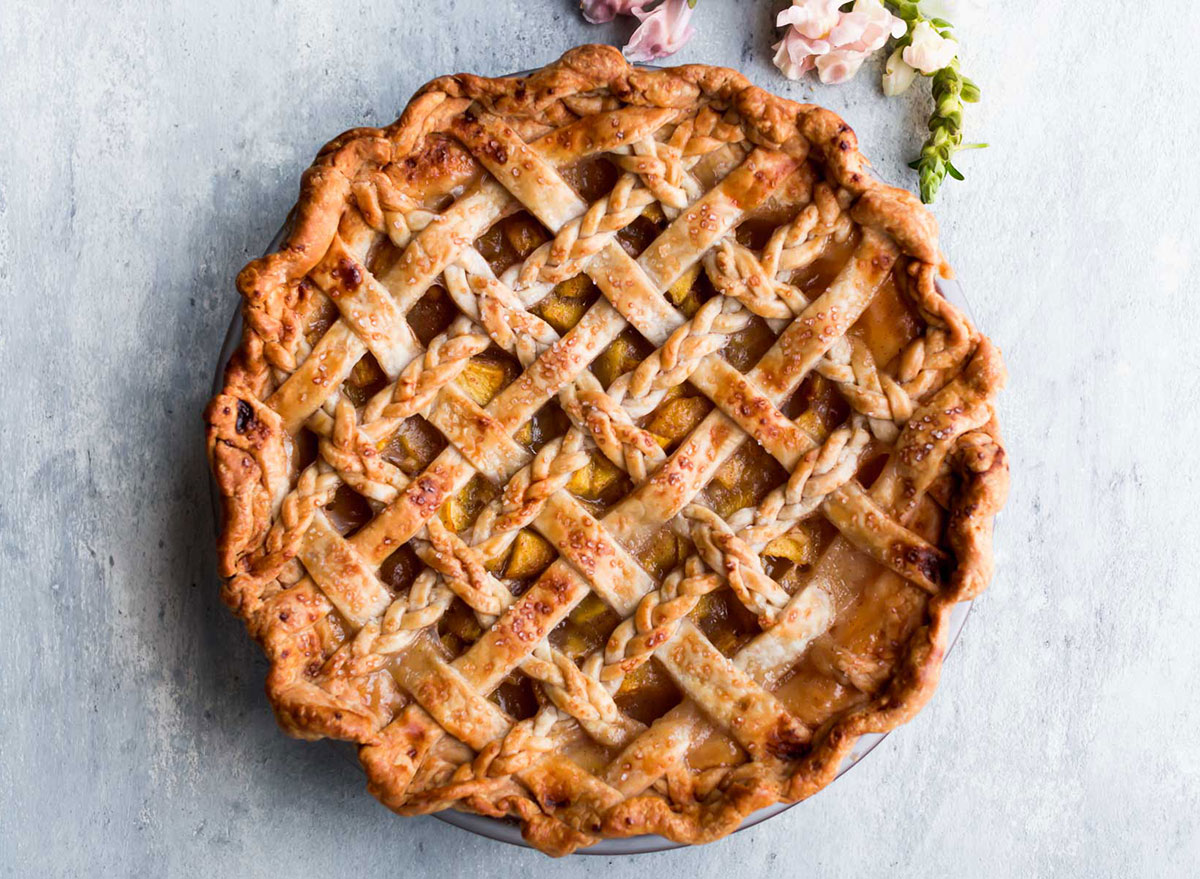 In 2009, peach pie was designated as Delaware's official dessert, and with good reason—it's delicious! We especially love this Ginger Peach Pie recipe, as ginger adds a bit of warmth to a common favorite.
Get the recipe from Sally's Baking Addiction.
FLORIDA: Orange Olive Oil Cake
Make a beautiful dessert cake bursting with flavor from the fruit that is synonymous with the sunshine state itself—oranges!
Get the recipe from Averie Cooks.
GEORGIA: Old-Fashioned Spiced Peaches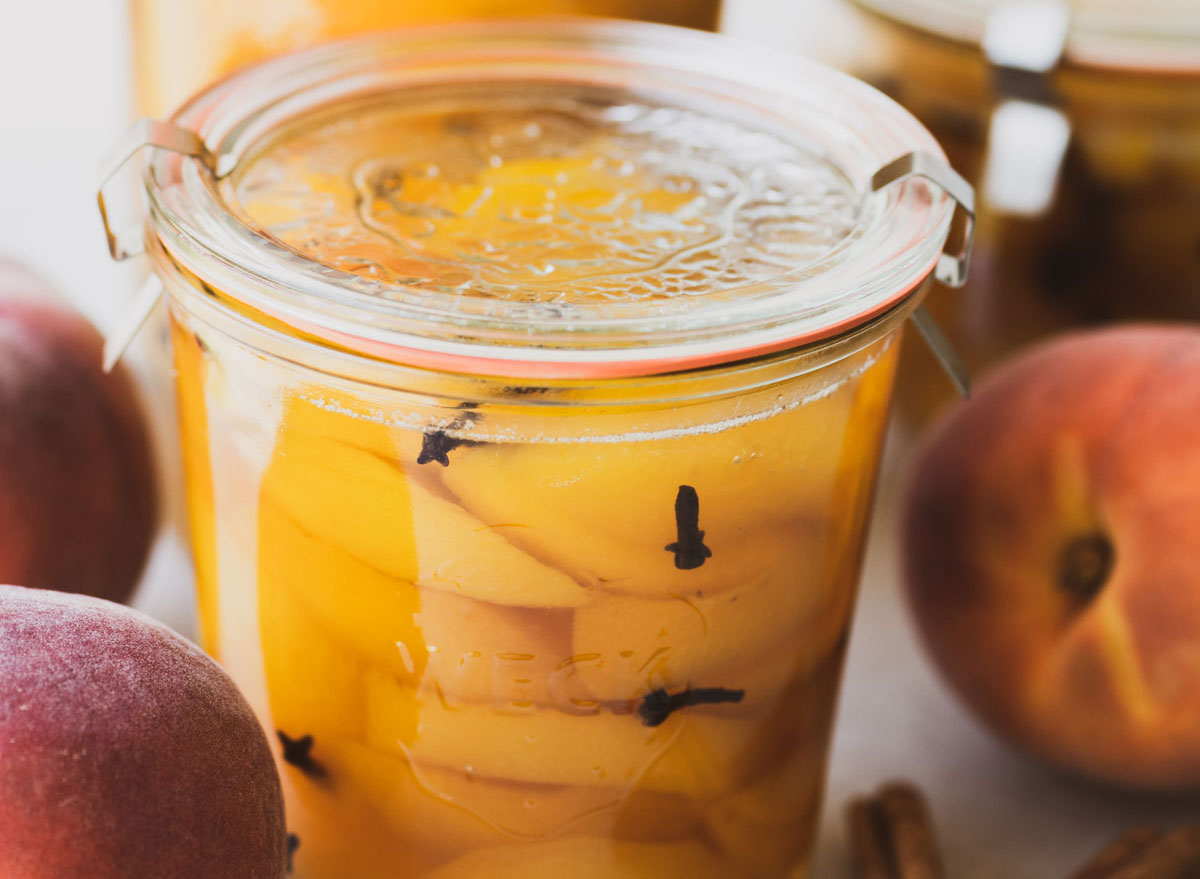 What's more delicious than a juicy Georgia peach? Give your Thanksgiving menu a little blast from the past with this Old Fashioned Spiced Peaches recipe. Notes of cinnamon and sweet sugar can be found throughout this warming treat, giving you that perfect cozy fall feeling.
Get the recipe from The View From Great Island.
HAWAII: Pineapple Roasted Acorn Squash
Use one of Hawaii's popular tropical fruits in this recipe that calls for pineapple, acorn squash, cinnamon, and pomegranate.
Get the recipe from Half Baked Harvest.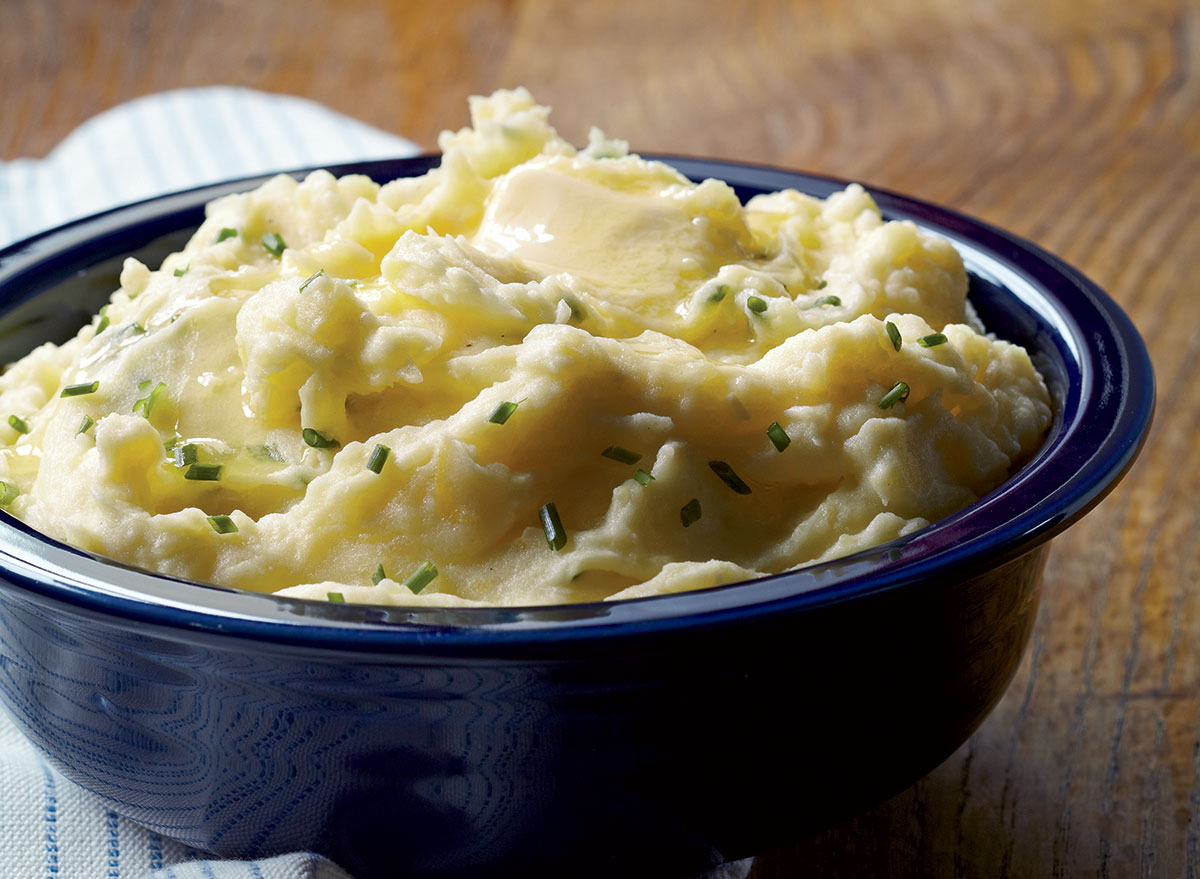 Put those Idaho potatoes to good use in this recipe. Feel free to improvise and throw in any favorite cheese you may have on hand, too.
Get our recipe for Easy Garlic Mashed Potatoes. 
ILLINOIS: No-Fail Homemade Pumpkin Pie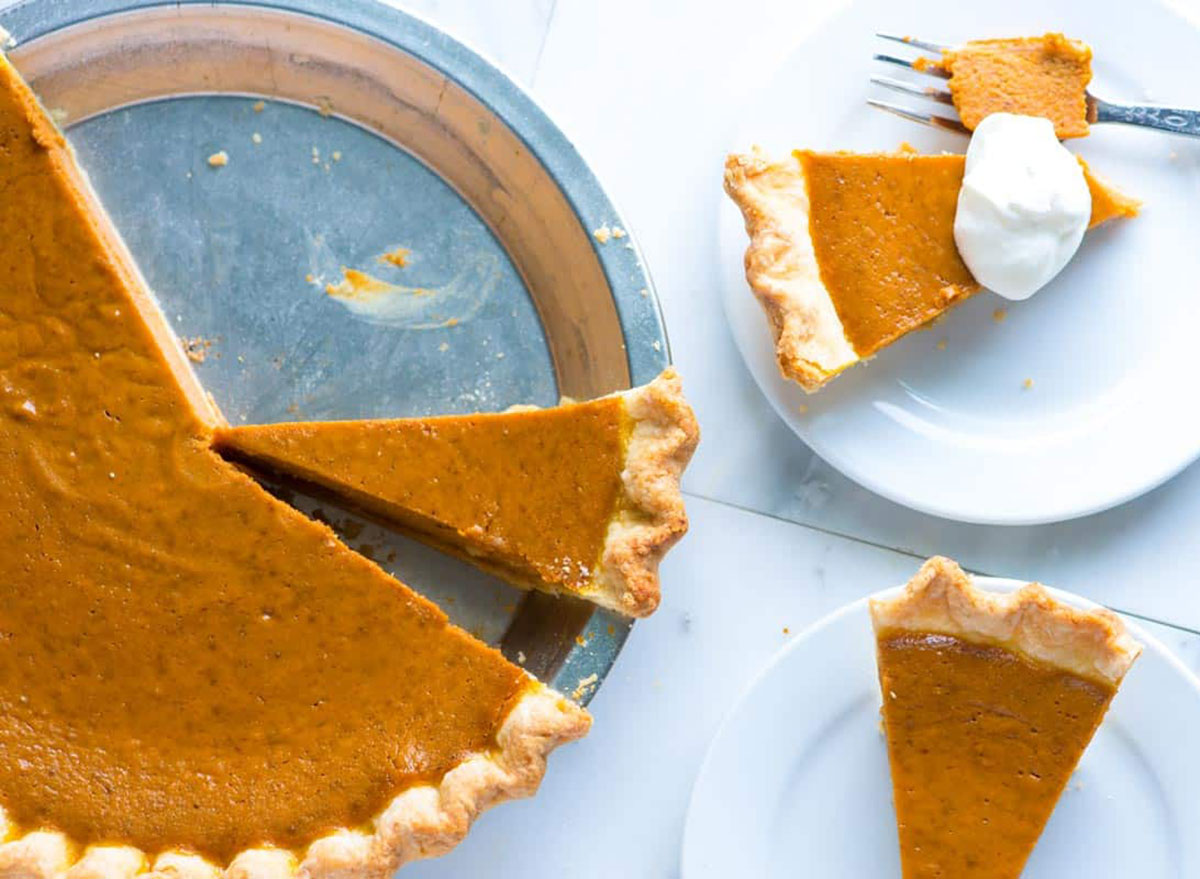 The official state pie of Illinois is one of the holiday's favorites—pumpkin! Prepare this recipe to wow any holiday guest you may have this season. Be sure to serve with a touch of whipped cream to get the full effect.
Get the recipe from Inspired Taste.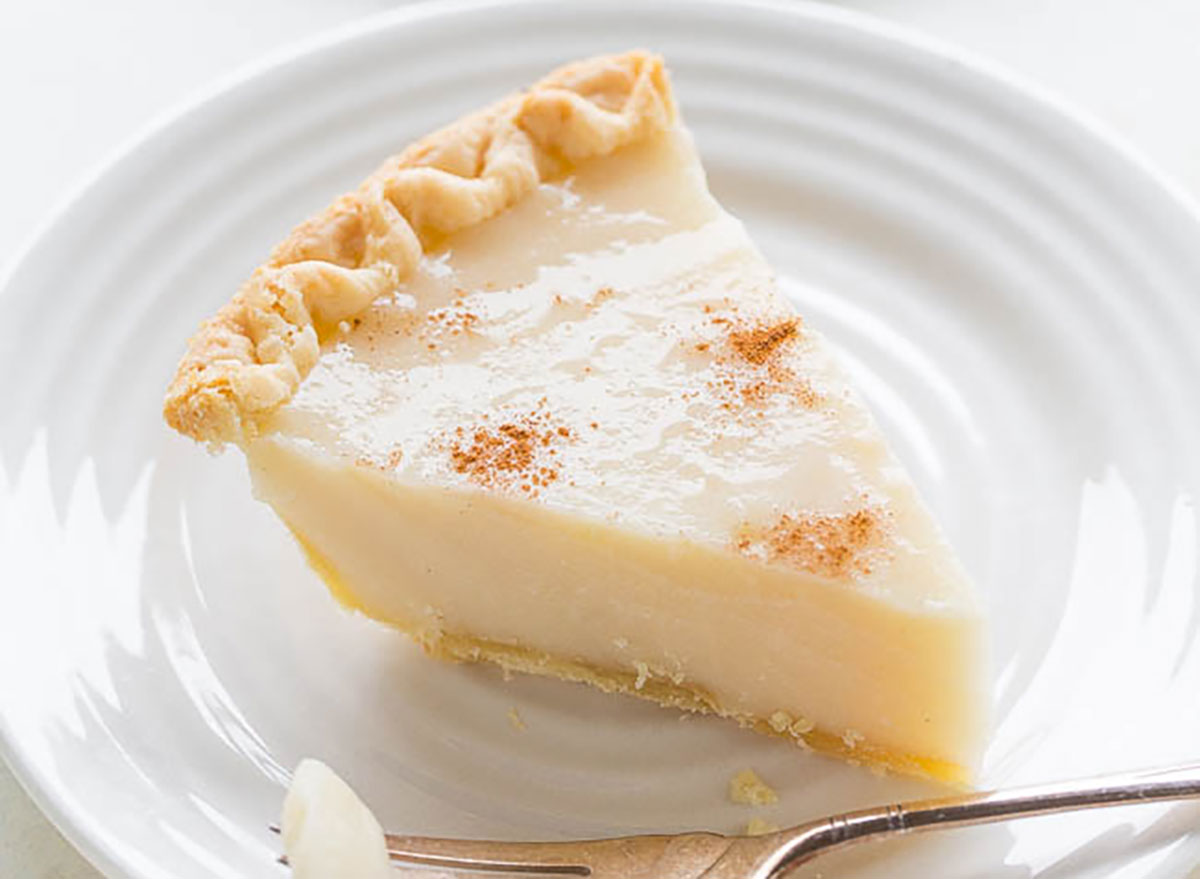 6254a4d1642c605c54bf1cab17d50f1e
This unique sugar cream pie has a custard-like filling with a hint of cinnamon. Make sure you chill it after baking for the best taste.
Get the recipe from Averie Cooks.
IOWA: Slow Cooker Corn on the Cob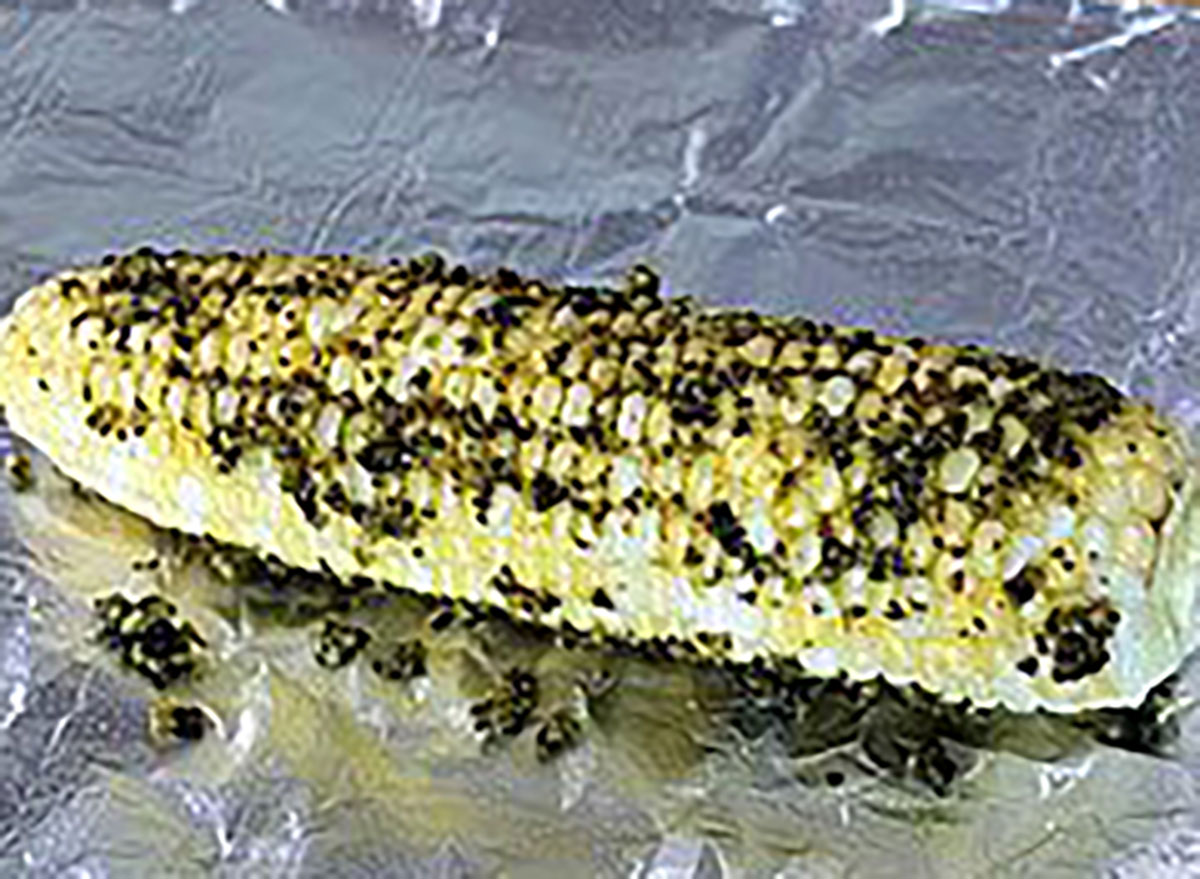 This recipe, using one of Iowa's favorite Thanksgiving foods, calls for minimal prep time, which means more time with the family.
Get the recipe from The Yummy Life.
KANSAS: Leftover Turkey Waldorf Salad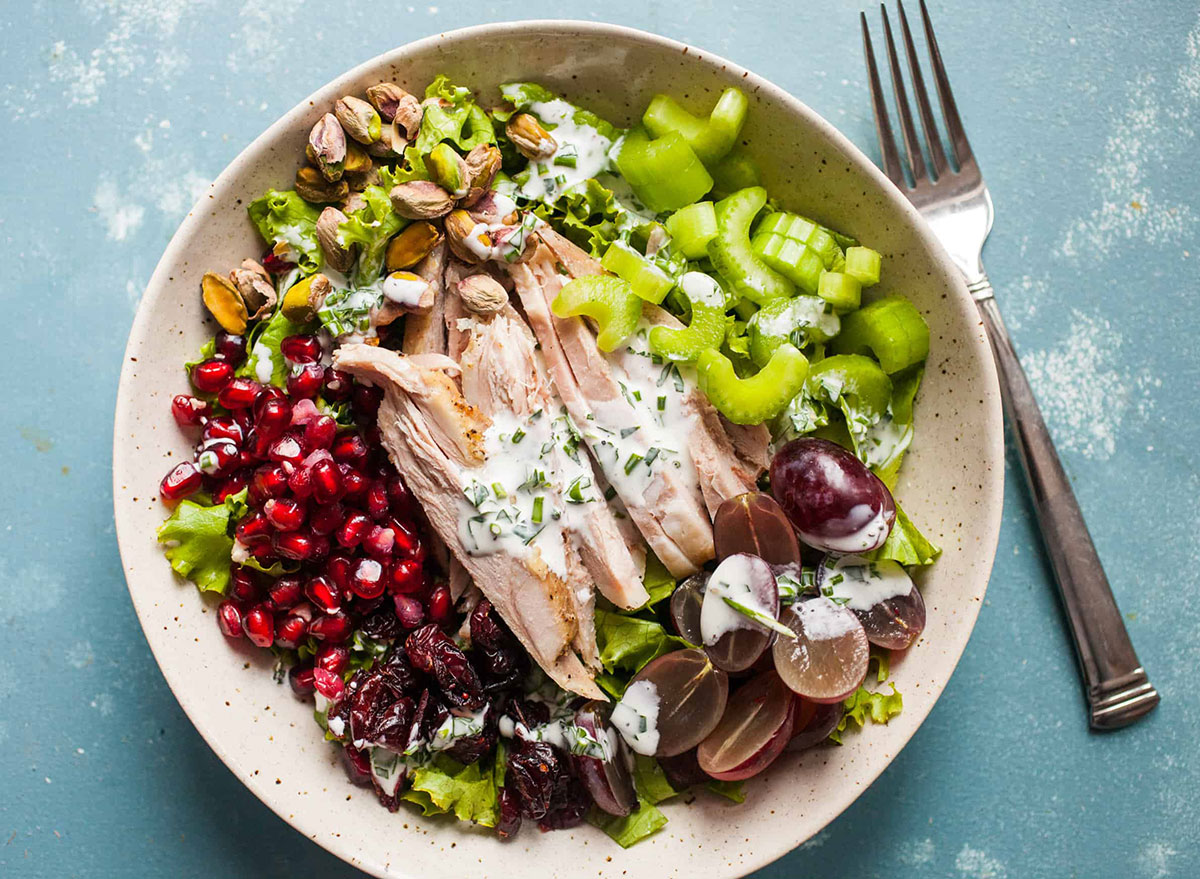 This healthy salad, which is especially popular in Kansas on Google Trends, is a refreshing meal to have in the days following a busy Thanksgiving.
Get the recipe from Macheesmo.
KENTUCKY: Blackberry Muffins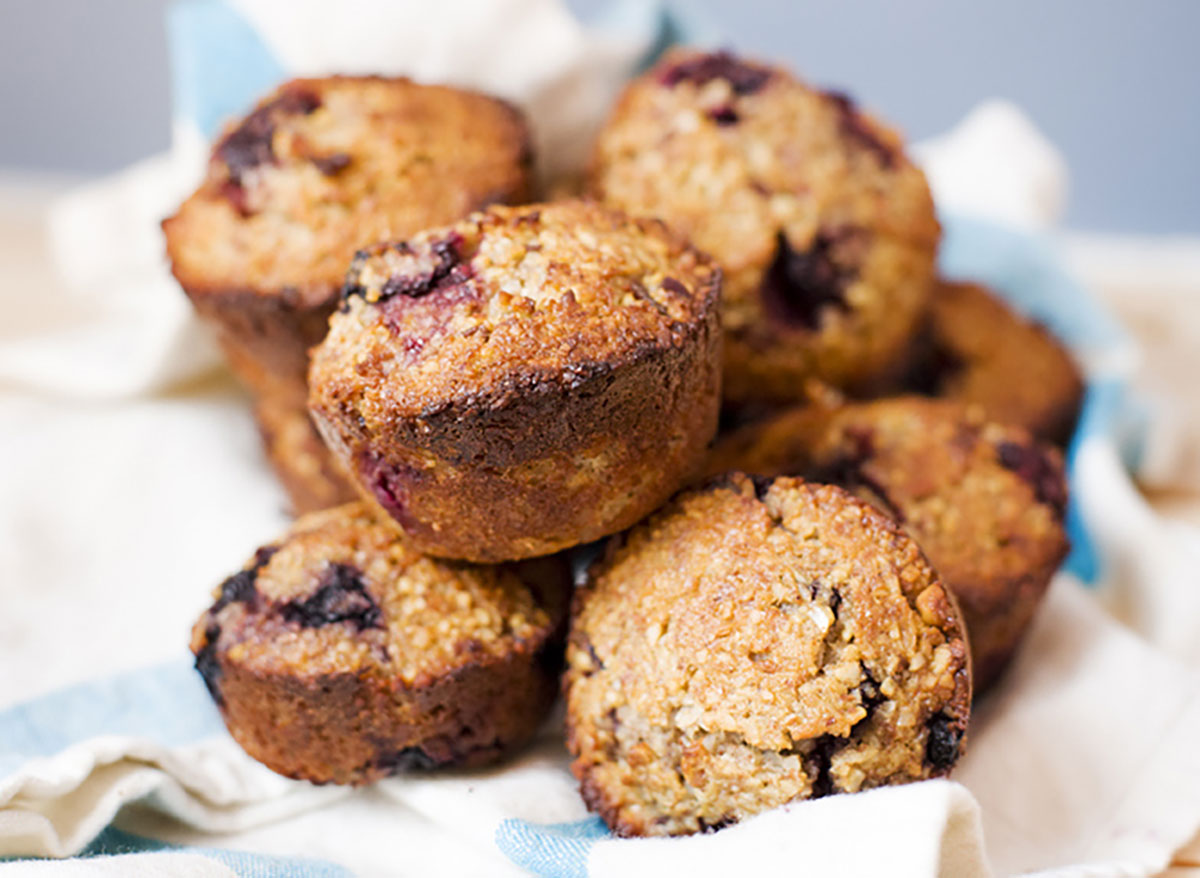 Kentucky's official berry, the blackberry, takes center stage in this tasty muffin that is perfect to serve for Thanksgiving dessert or as a breakfast treat the morning after the holiday. Put a pat of honey butter on top before serving, and be prepared to be blown away.
Get the recipe from Green Kitchen Stories.
LOUISIANA: Mashed Sweet Potatoes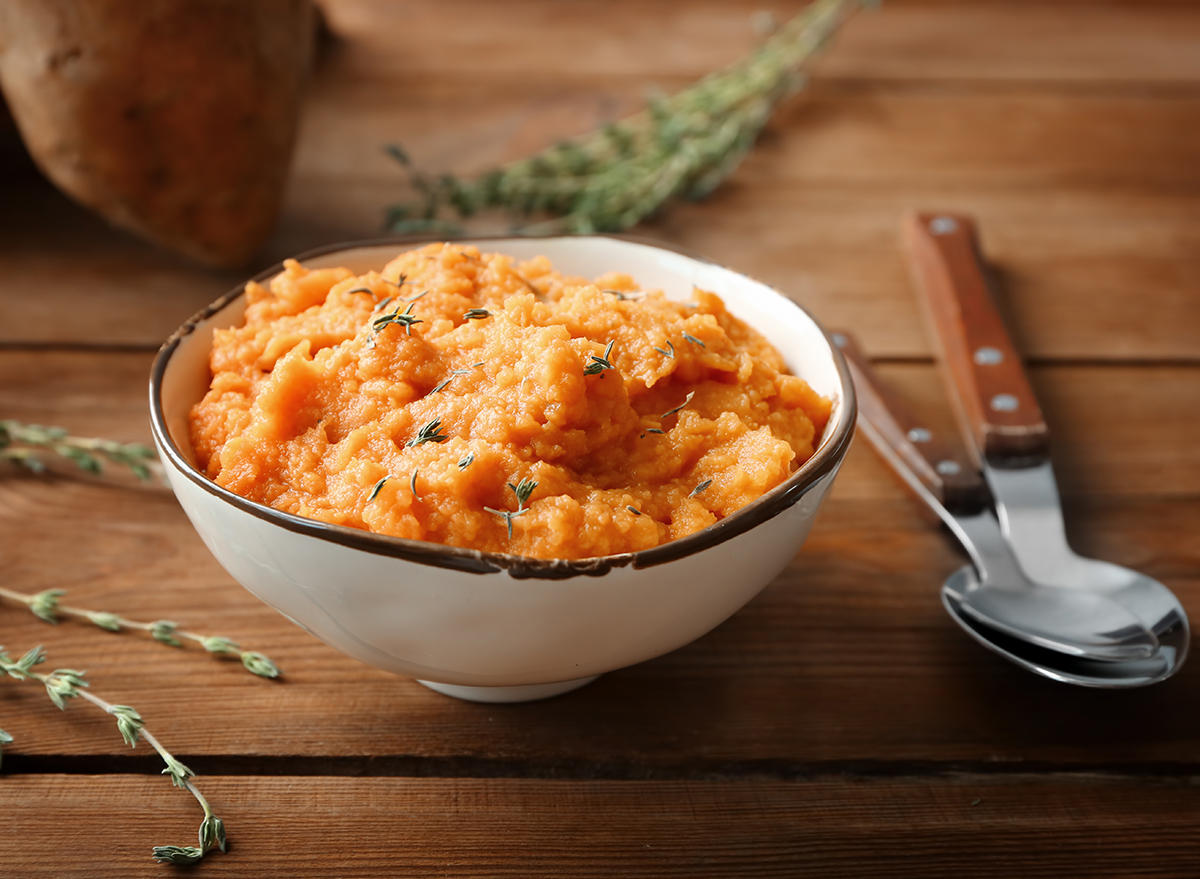 What Thanksgiving table is complete without Louisiana's official vegetable, the sweet potato? These mashed sweet potatoes have a kick, thanks to chipotle pepper.
Get our recipe for Spicy Mashed Sweet Potatoes. 
MAINE: Grilled Lobster Tails with Smoked Paprika
Put a holiday spin on one of Maine's most popular dishes by adding some paprika to it.
Get the recipe from Foodie Crush.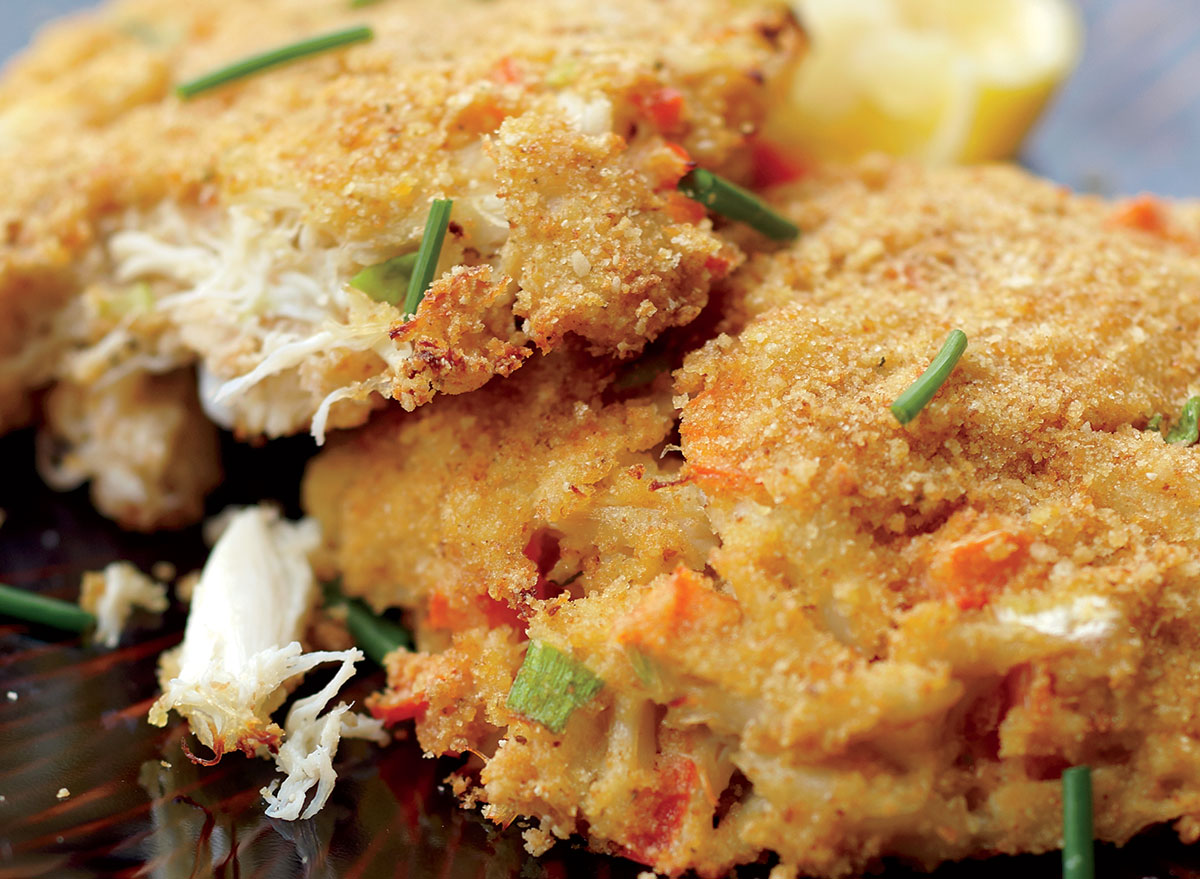 Dazzle you and your guests' taste buds by serving these crab cakes as a Thanksgiving appetizer.
Get our recipe for Baked Crab Cakes.
MASSACHUSETTS: Cranberry Sauce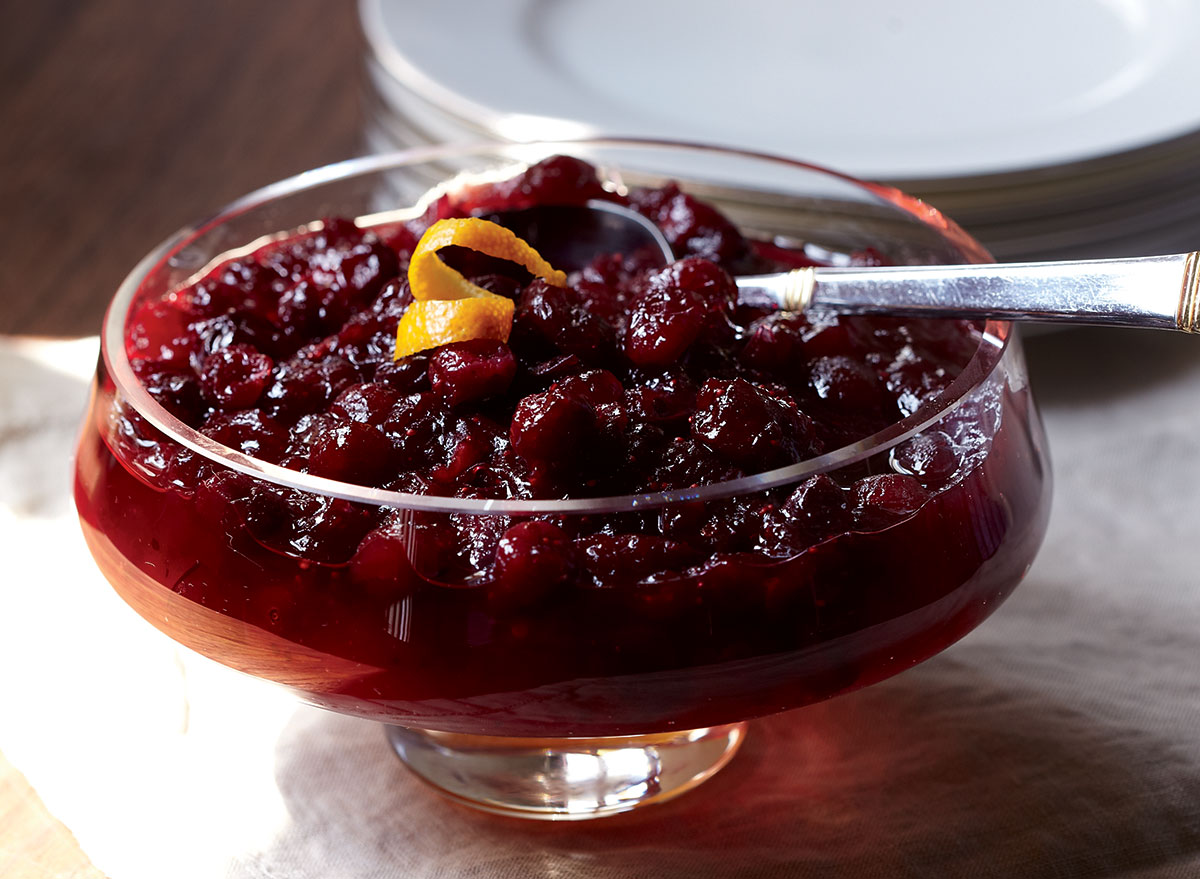 Cut down your time in the kitchen by whipping up this cranberry sauce. Cranberries, which are bursting with both flavor and nutrients, are the official berry of Massachusetts. In fact, did you know that there are over 14,000 acres of cranberry bogs in Southern Massachusetts alone?
Get our recipe for Cranberry Orange Relish. 
MICHIGAN: Cauliflower Mashed Potatoes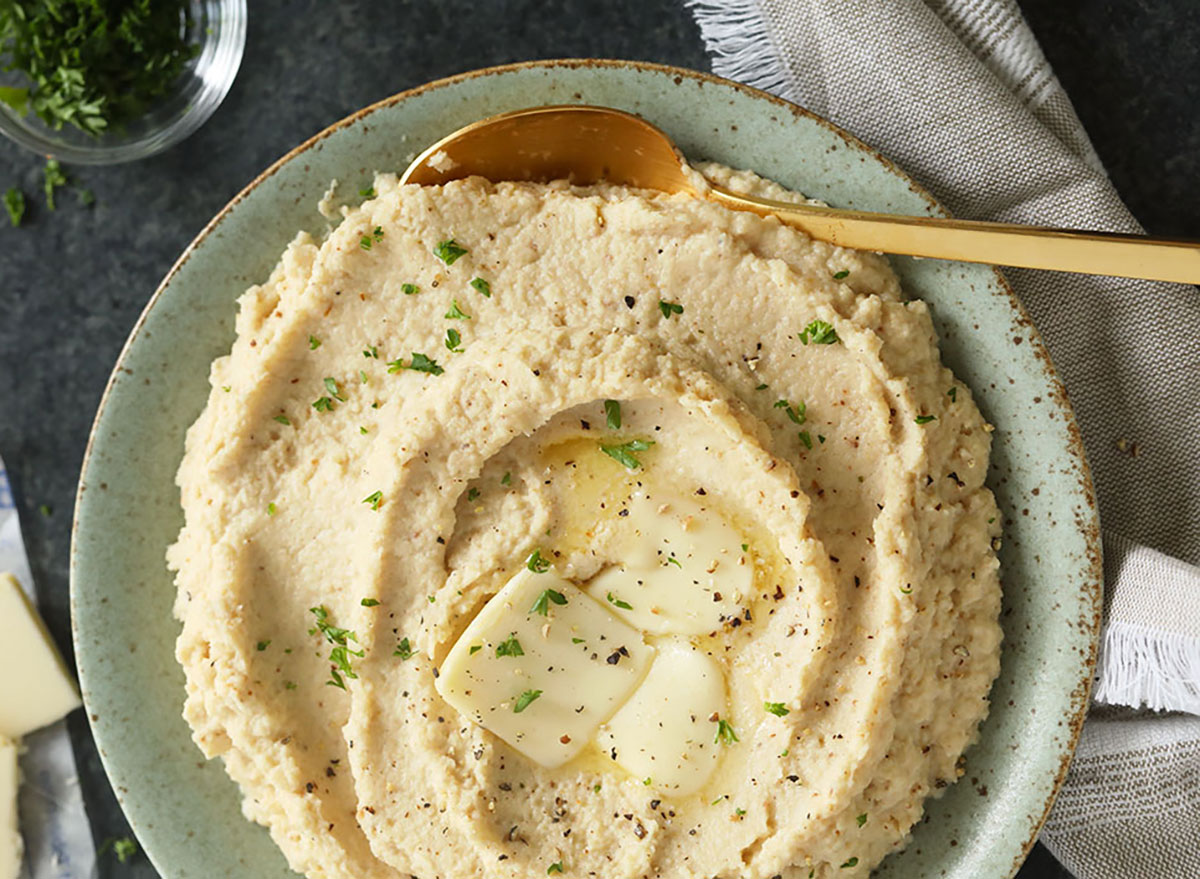 Take a break from carb-filled sides with this cauliflower-based option. Searches for cauliflower mashed potatoes are especially popular in several Michigan cities, according to Google trends.
Get the recipe from Fit Foodie Finds.
MINNESOTA: Wild Rice and Butternut Squash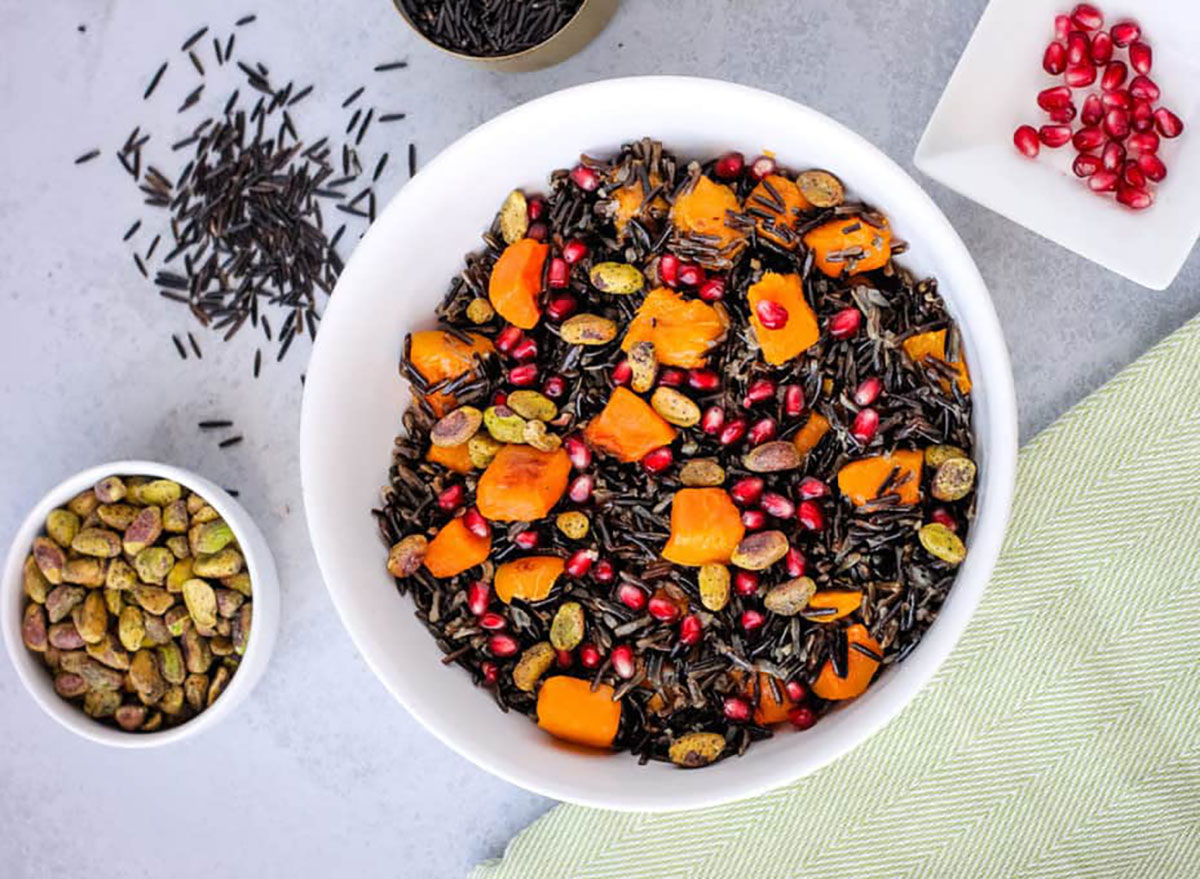 According to history, for a large portion of time much of the world's wild rice production happened in, you guessed it, Minnesota. So why not cook up this recipe to celebrate the fiber-rich grain?
Get the recipe from I Heart Vegetables.
MISSISSIPPI: Peach Cobbler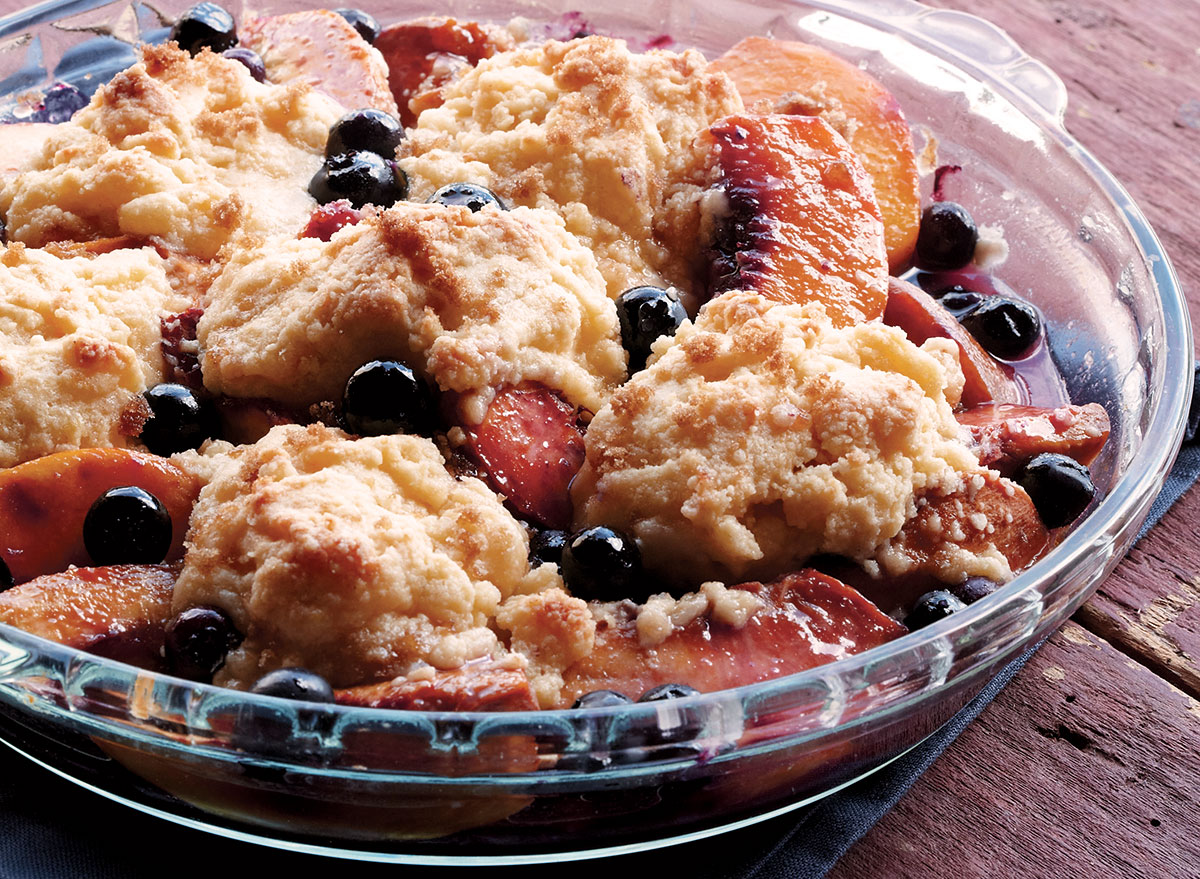 According to Google Trends, peach cobbler is on Mississippi's mind, and we know why—it is so scrumptious and easy to make! Serve this sweet treat with a scoop of ice cream for a comforting dessert.
Get our recipe for Blueberry Peach Cobbler. 
MISSOURI: Cranberry and Walnut Stuffing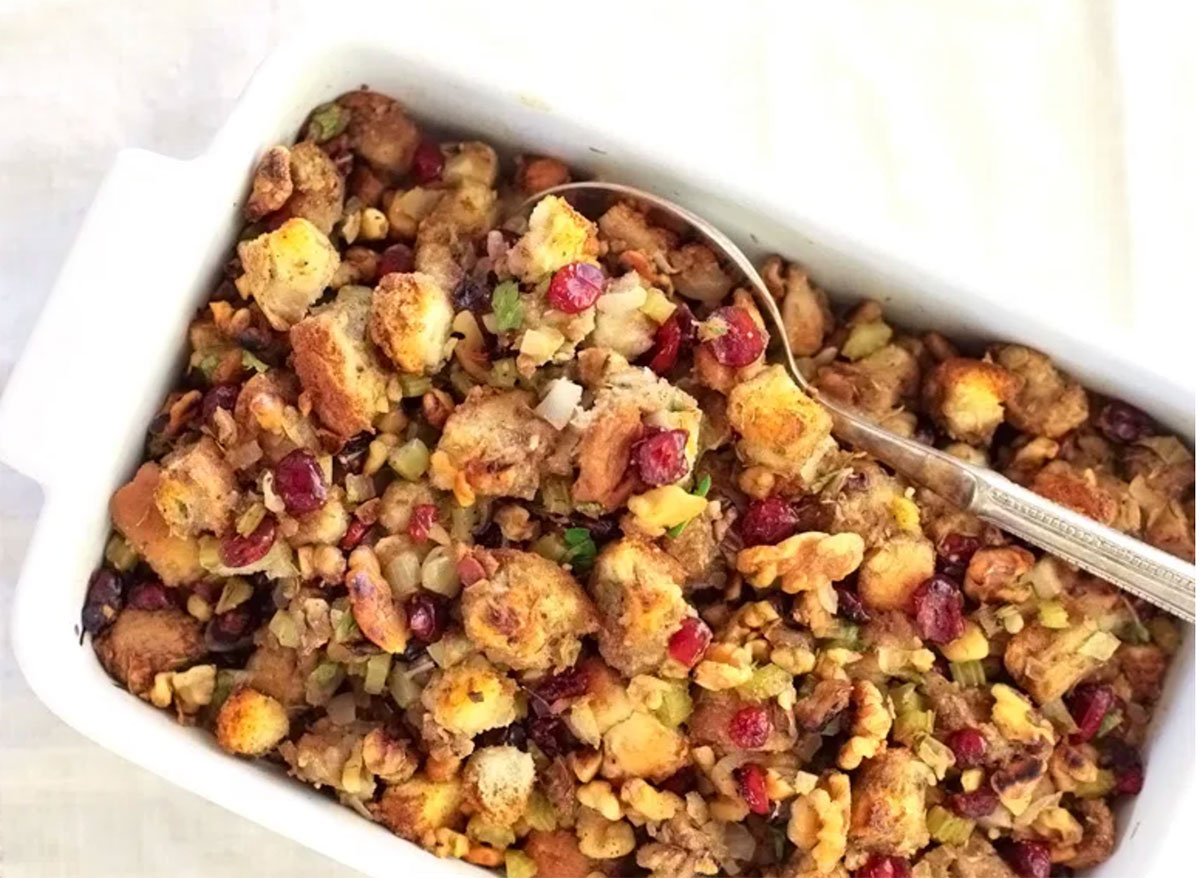 Include the nuts from Missouri's official state tree, the walnut tree, in this delicious stuffing recipe. Dried cranberries add the perfect touch of sweetness to this savory dish.
Get the recipe from Foodie Crush.
MONTANA: Green Bean Casserole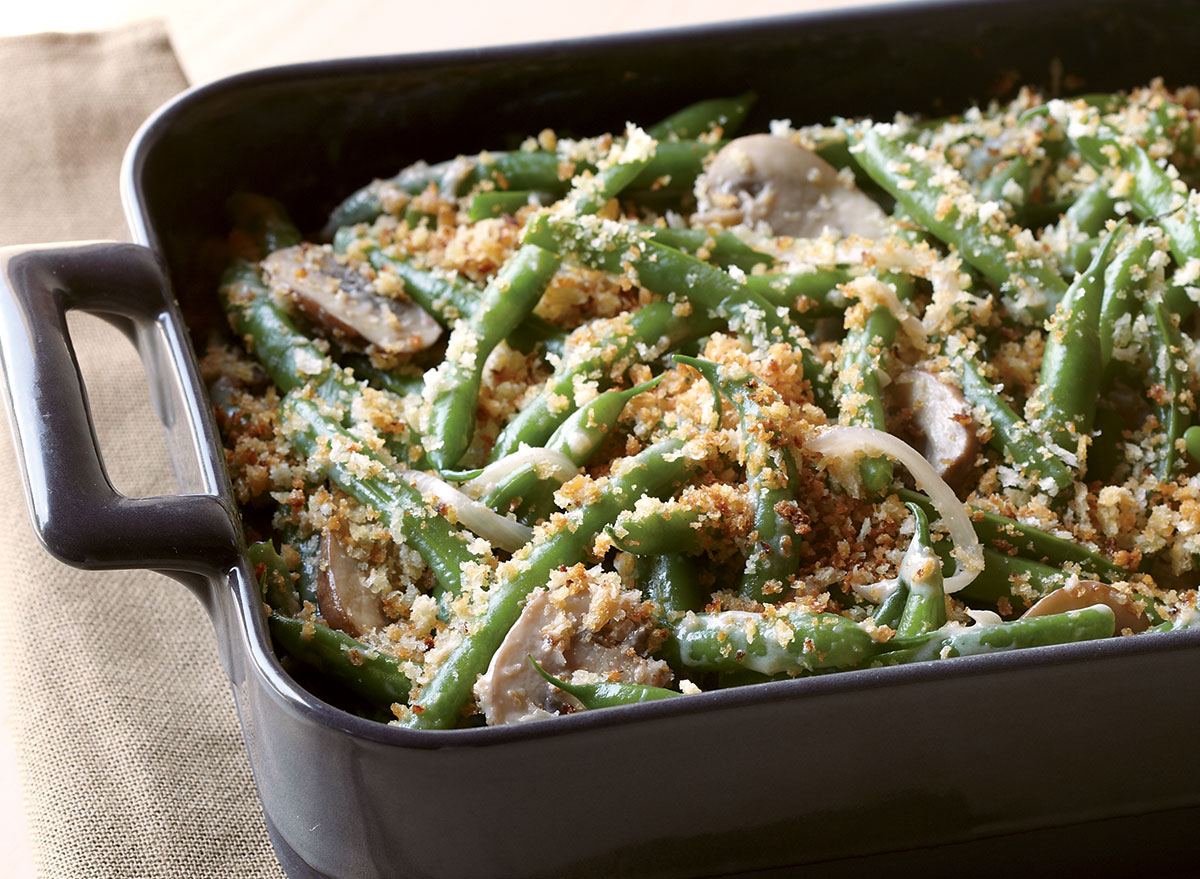 Is there anything more perfect on a cold fall day than a perfectly made green bean casserole? This recipe combines a popular holiday vegetable with sliced mushrooms and red onion to create a memorable addition to any Thanksgiving plate.
Get our recipe for Green Bean Casserole. 
NEBRASKA: Cornbread Stuffing
One of Nebraska's most important crops, corn, is the main focus in this award-worthy vegan cornbread stuffing.
Get the recipe from Minimalist Baker.
Tired of pies? Don't worry, a simple banana bread recipe will do the trick. "Banana bread recipe" is a popular search term in Nevada, according to Google trends, so feel free to enjoy this loaf as a Thanksgiving breakfast or as a snack during the day before the big feast.
Get our recipe for Banana Bread. 
NEW HAMPSHIRE: Chipotle Pumpkin Soup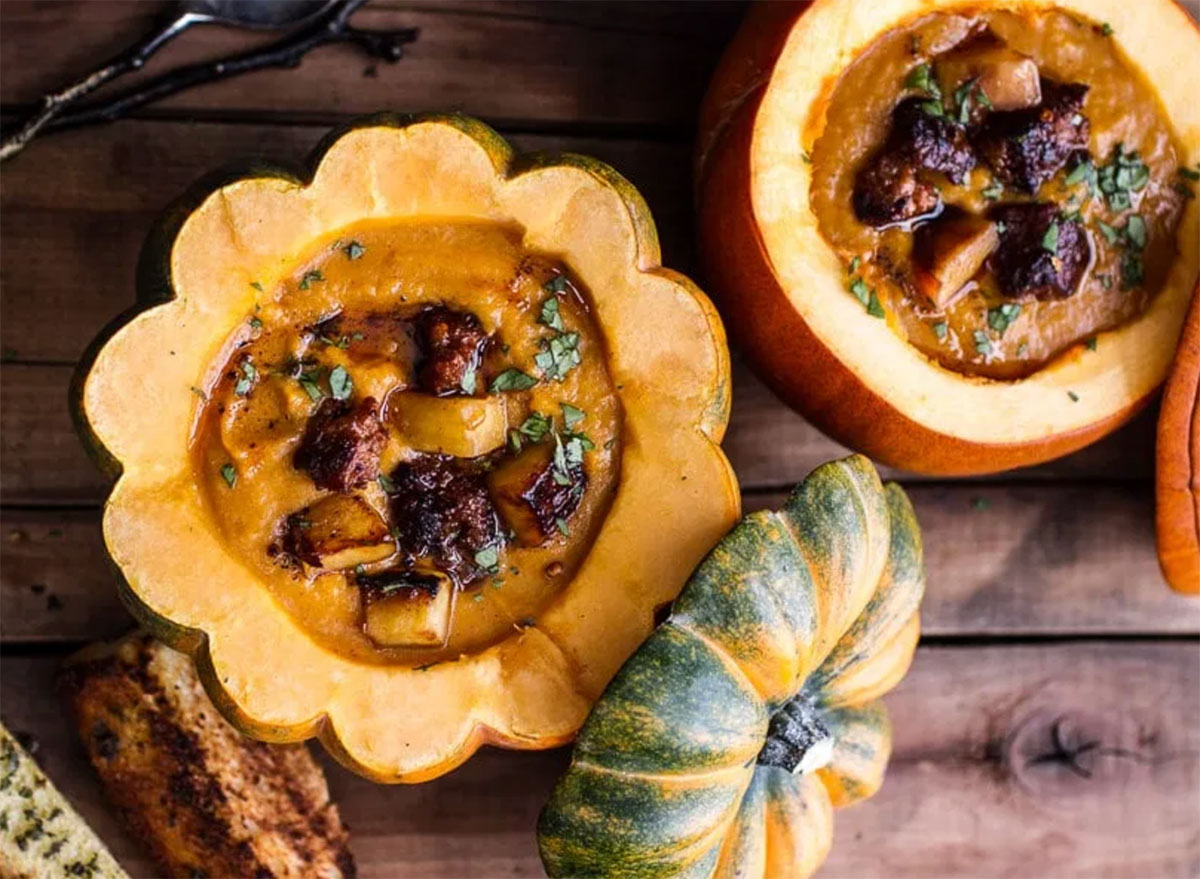 New Hampshire loves its official state fruit, pumpkin, so much that it actually dedicated a special annual festival to it! To add some pumpkin into your life that isn't the usual pumpkin pie, try out this Chipotle Pumpkin Soup recipe that will have you warmed up in no time.
Get the recipe from Half Baked Harvest.
NEW JERSEY: Hot Pork Roll and Cheese Dip
New Jersey is well-known for its famous pork roll, which is all kinds of delicious. So why not serve it as an appetizer dip on Thanksgiving? Ground pork, cream cheese, and cheddar cheese all come together to create a melt-in-your-mouth moment.
Get the recipe from Cupcakes and Kale Chips.
NEW MEXICO: Tex-Mex Mashed Potatoes, aka Papas Con Chile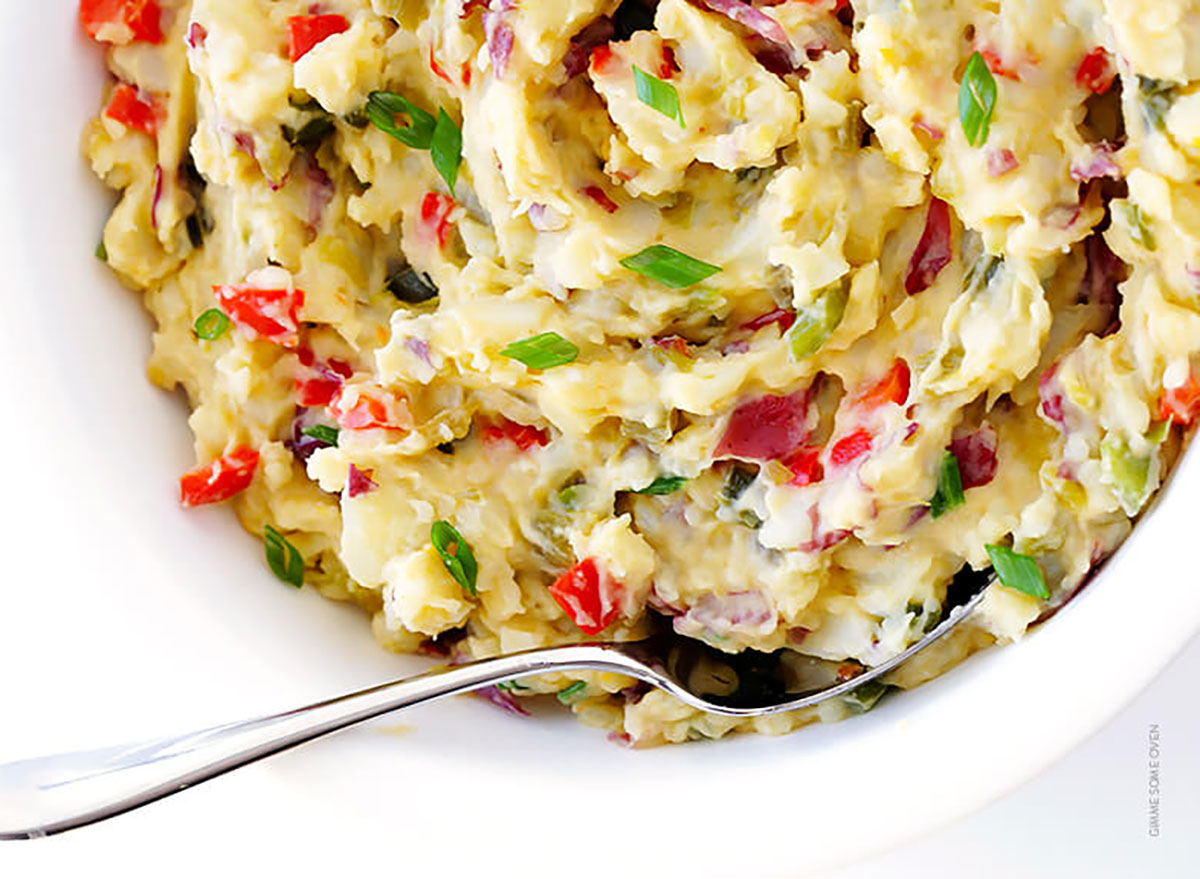 Pack a bit more punch into your mashed potatoes by following this Tex-Mex recipe that features New Mexico's largest agricultural crop, chiles.
Get the recipe from Gimme Some Oven.
NEW YORK: Salted Caramel Apple Pie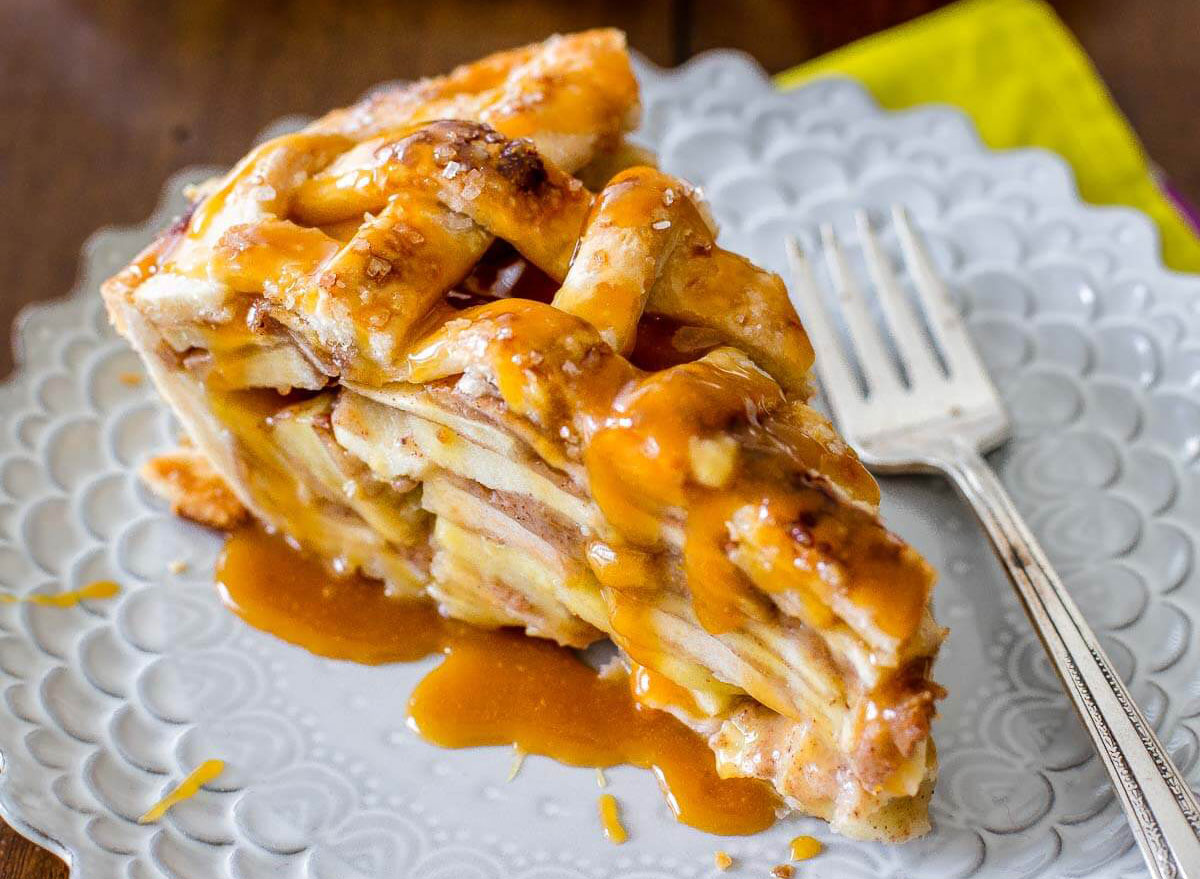 What says the "Big Apple" better than Salted Caramel Apple Pie? Smooth caramel and mouth-puckering salt give an update to an old-time favorite.
Get the recipe from Sally's Baking Addiction.
NORTH CAROLINA: Baked Sweet Potato Fries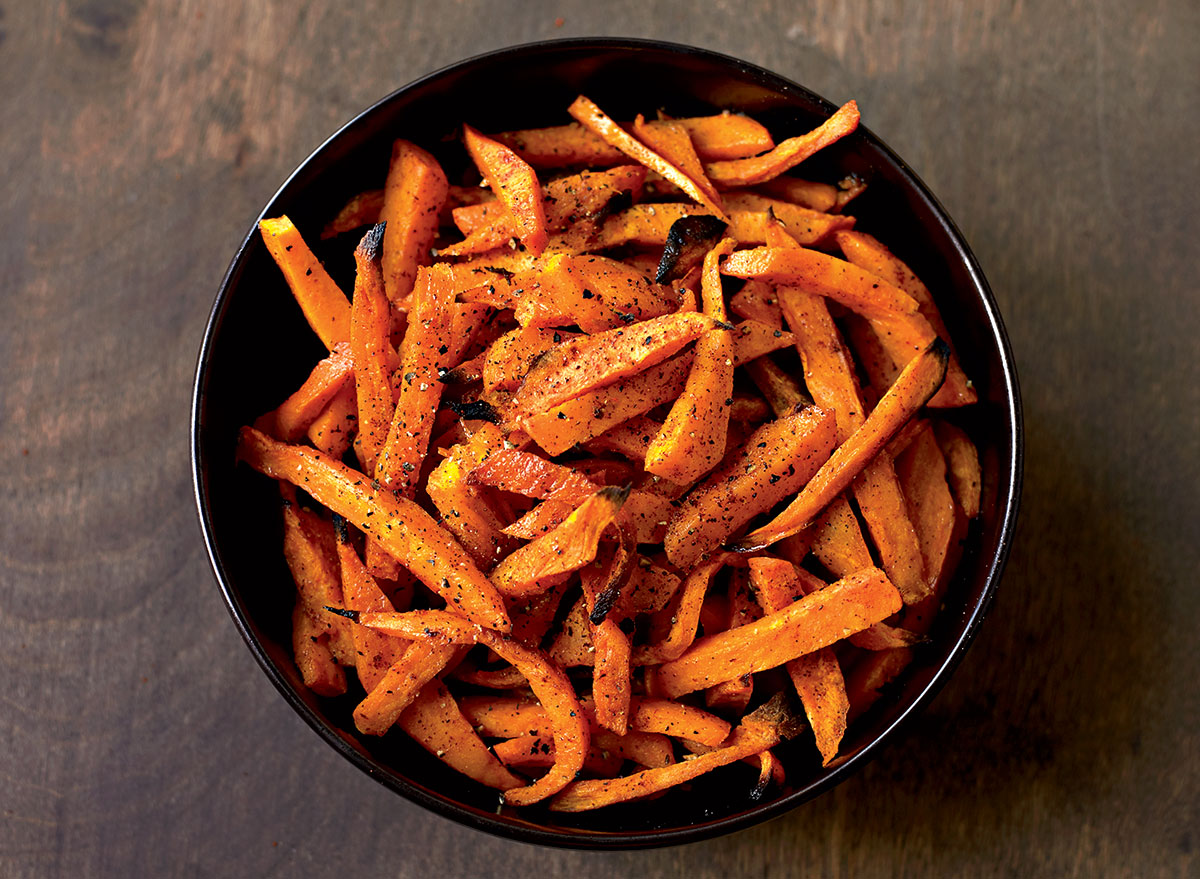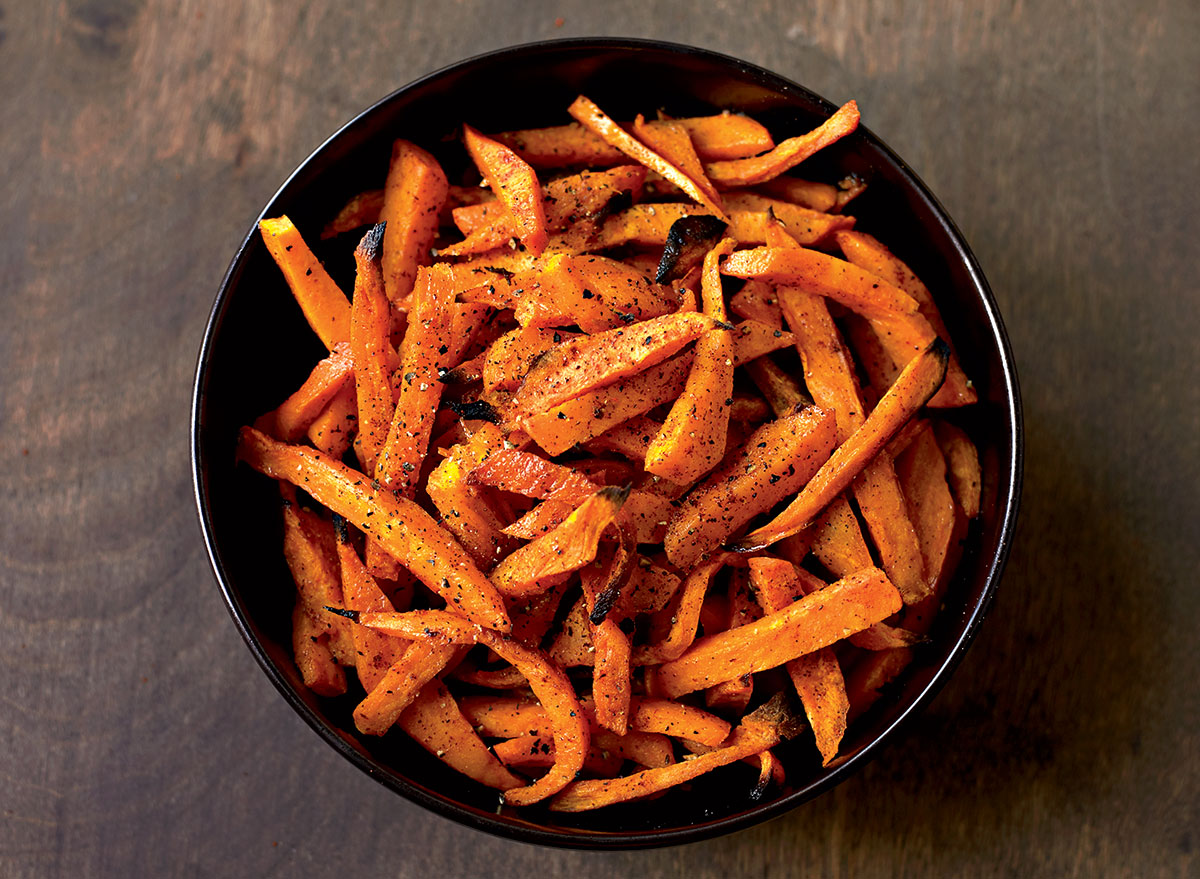 North Carolina's state vegetable is the sweet potato. Pay homage to the root veggie with these sweet potato fries.
Get our recipe for Baked Sweet Potato Fries. 
NORTH DAKOTA: Slow Cooker Creamed Corn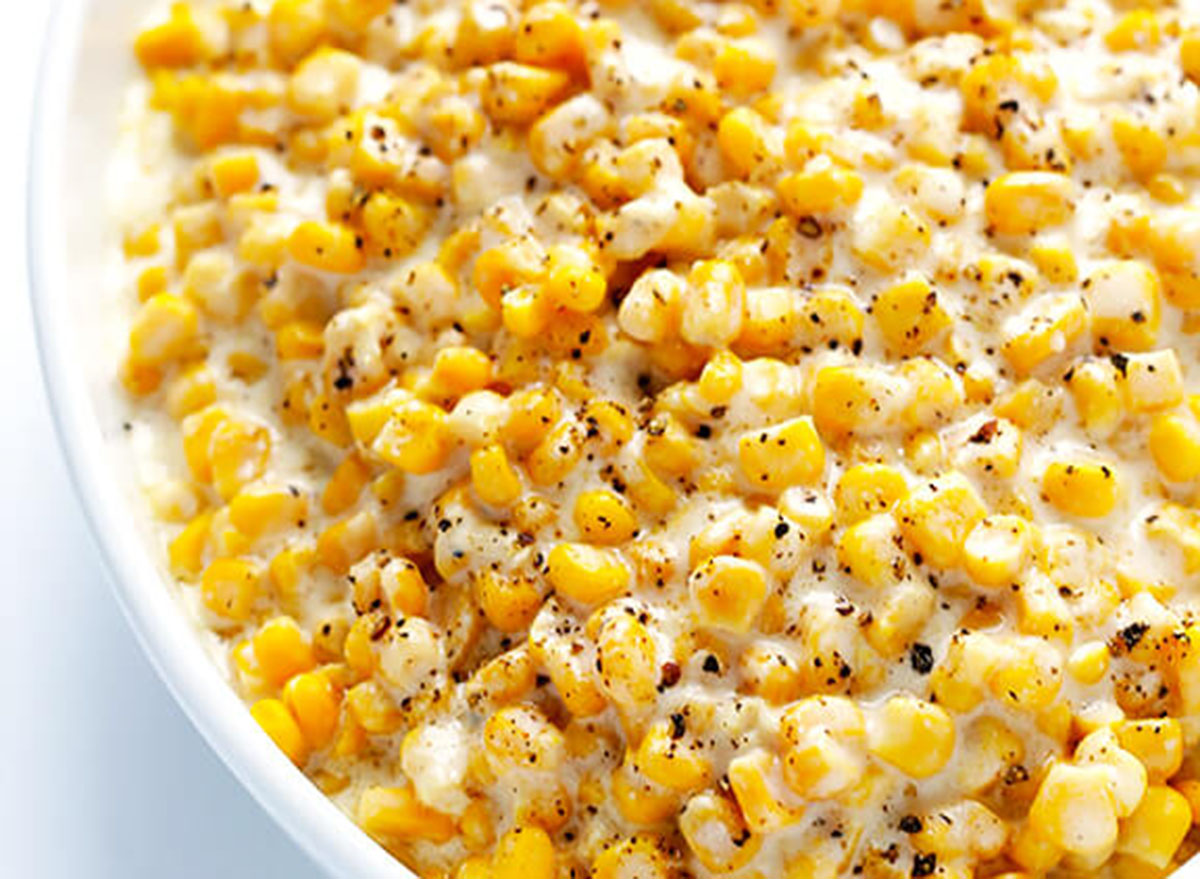 This recipe requires just two minutes of prep, giving you ample time to tend to the Thanksgiving tasks on your to-do list. "Creamed corn" is a popular search term in Fargo on Google Trends, so your Thanksgiving table will be in good company.
Get the recipe from Gimme Some Oven.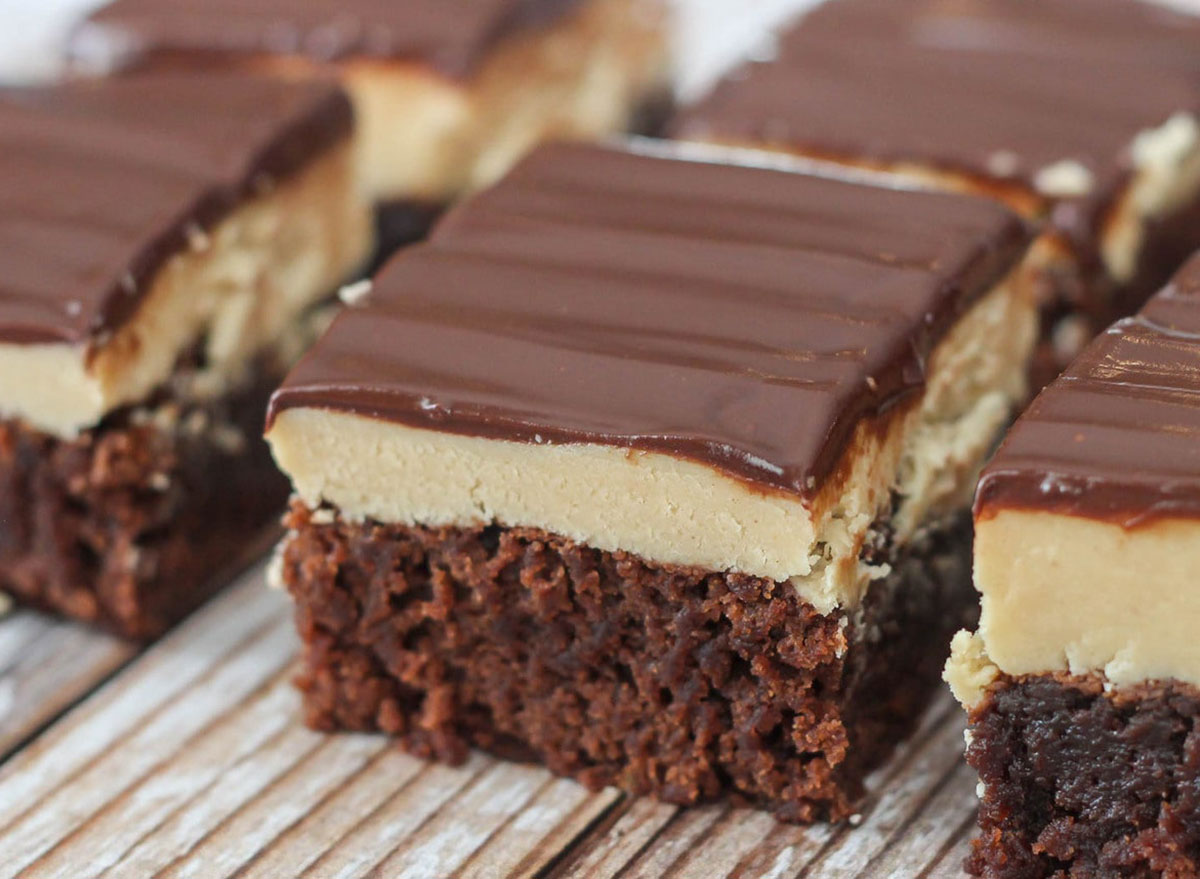 Put your own Thanksgiving spin on one of Ohio's most beloved snacks, the buckeye. In this version, the buckeye's famous flavors, peanut butter and chocolate, take a moist brownie form.
Get the recipe from Lil' Luna.
One of Oklahoma's official side dishes, cornbread is the perfect addition to any turkey dinner.
Get the recipe from Sally's Baking Addiction.
OREGON: Hazelnut Mini Cakes
Incorporate Oregon's official state nut, hazelnut, into delectable handheld cakes that are a perfect treat to close out any Thanksgiving dinner.
Get the recipe from My Name is Yeh.
PENNSYLVANIA: Apple Cinnamon Spice Whoopie Pies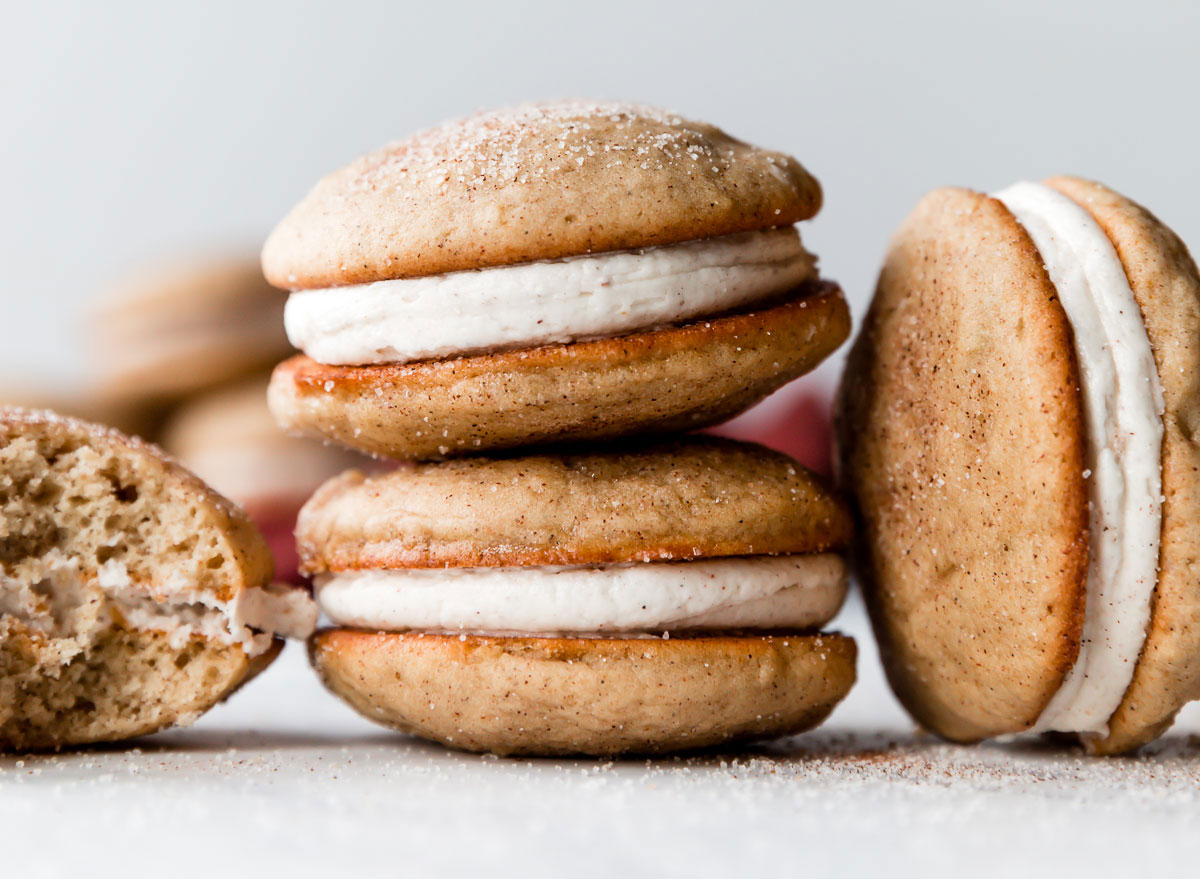 Whoopie pies, the delicious cake sandwich stuffed with a creamy filling, get a holiday makeover with this recipe that incorporates apple cinnamon spice.
Get the recipe from Sally's Baking Addiction.
RHODE ISLAND: New England Clam Chowder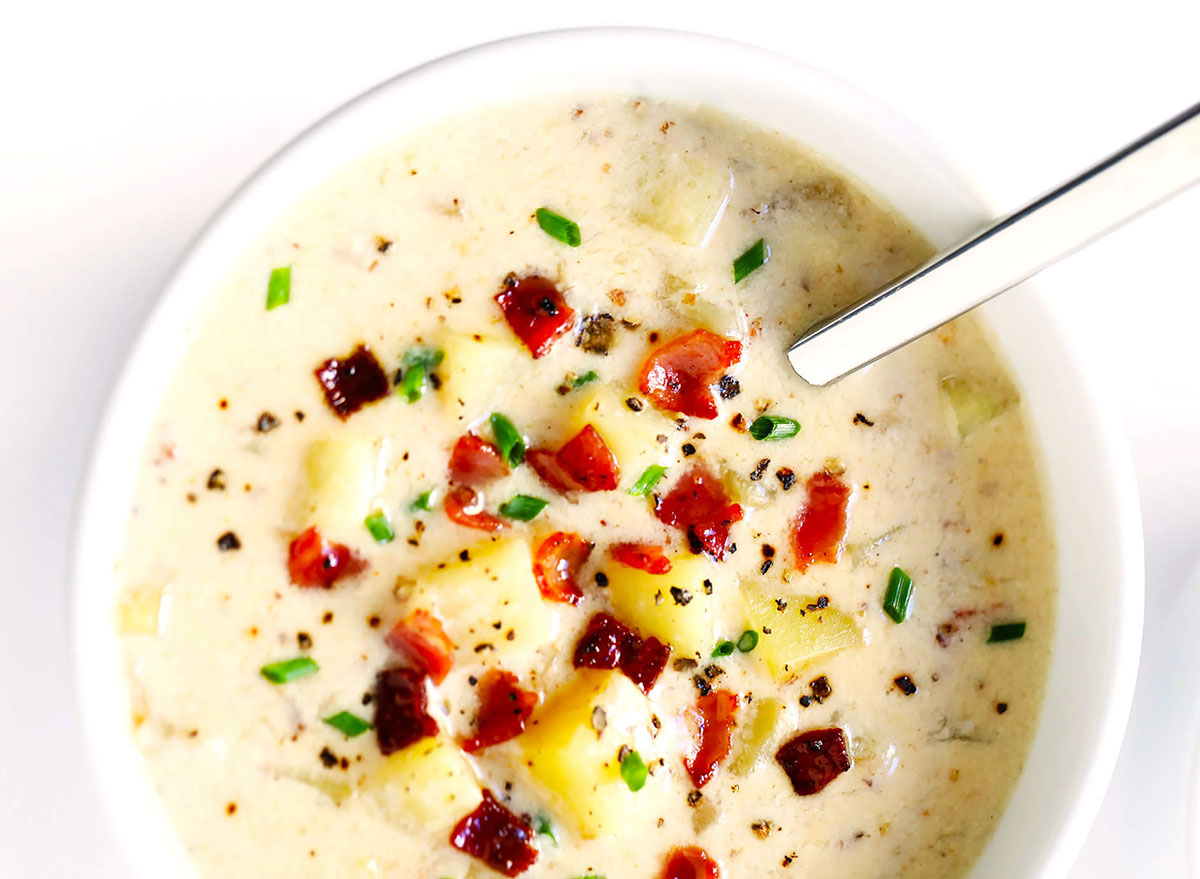 This delicious clam chowder acts as a great starter to any Thanksgiving meal.
Get the recipe from Gimme Some Oven.
SOUTH CAROLINA: Quick Collard Greens
Round out your Thanksgiving menu by creating a healthy dish using South Carolina's official state vegetable, collard greens. Garlic and lemon take center stage in this recipe that takes a mere 15 minutes to make.
Get the recipe from Cookie and Kate.
SOUTH DAKOTA: Plum Blitz Kuchen
If you have never tried the official state dessert of South Dakota, the kuchen, you may be missing out! The kuchen is an old-fashioned German-Russian snack cake, and this particular recipe incorporates delicious plums into the mix.
Get the recipe from The View from Great Island.
TENNESSEE: Ricotta and Orzo Stuffed Tomatoes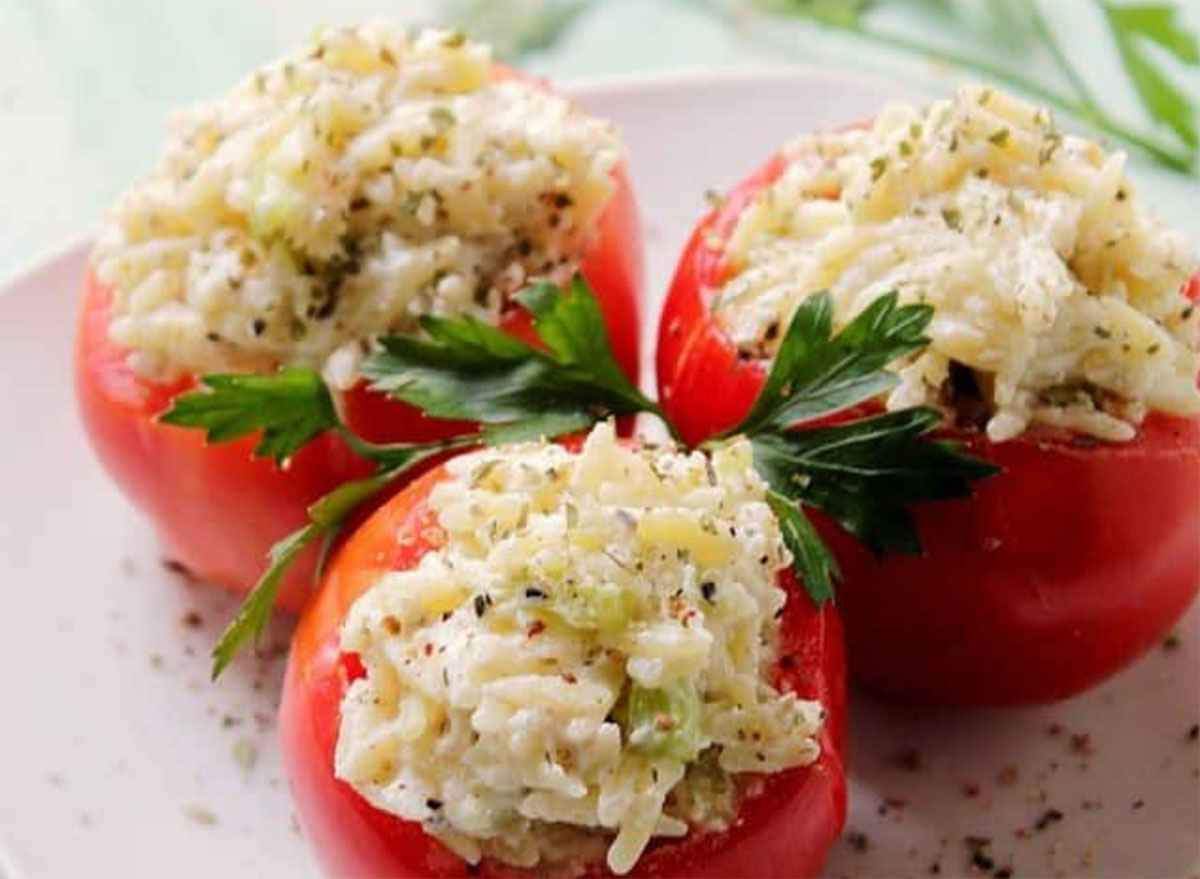 If we told you the official fruit of Tennessee is the tomato, would you believe us? Well, it is! And what better way to serve it this holiday than by stuffing them with ricotta, garlic, and orzo?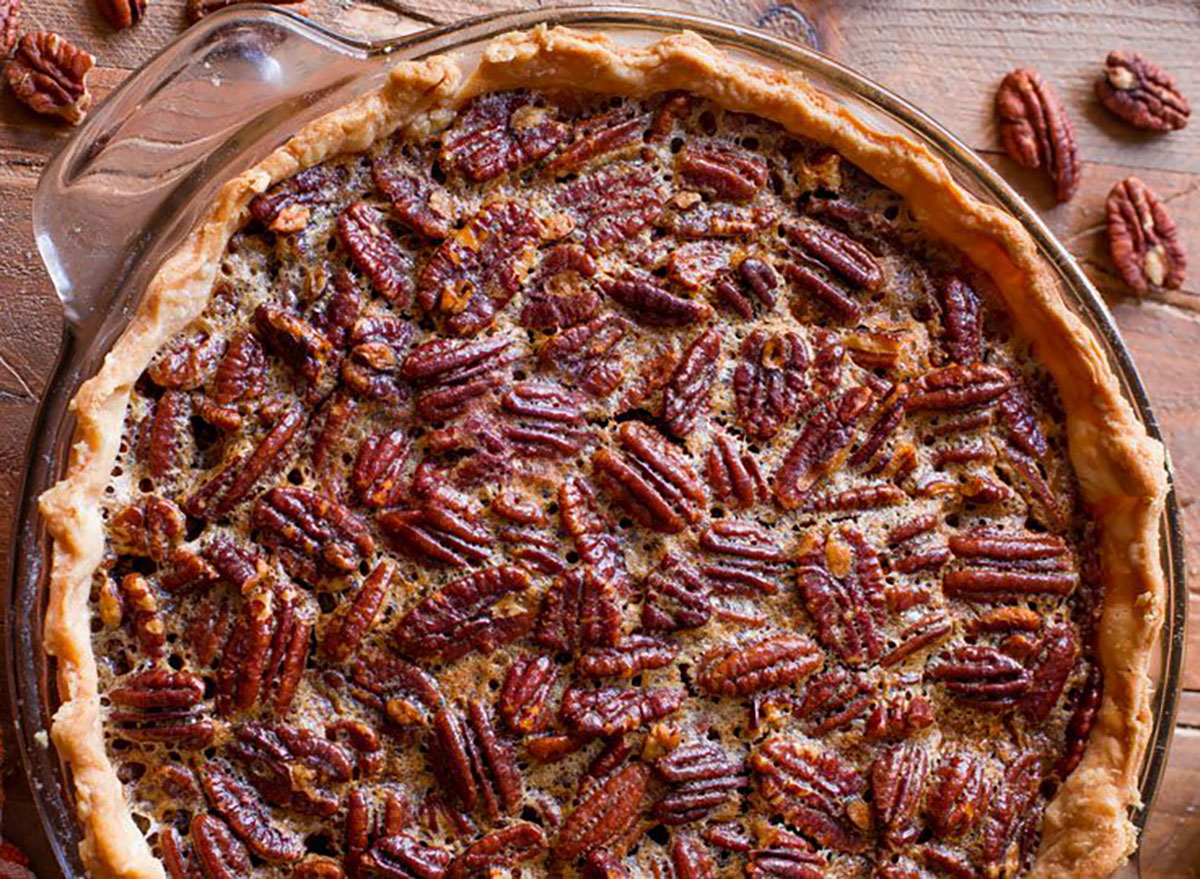 Who doesn't love a decadent pecan pie during Thanksgiving? Known also as the official pie of Texas, pecan pie is best served with a dollop of whipped cream or a drizzle of dark chocolate for some extra oomph.
Get the recipe from Sally's Baking Addiction.
UTAH: Sweet Vidalia Onion Dip
Add some pizzazz to your appetizer spread with this onion dip, and be sure to use Utah's official state vegetable, the sweet onion.
Get the recipe from The View from Great Island. 
VERMONT: Winter Tomato-Fennel Turnip Noodles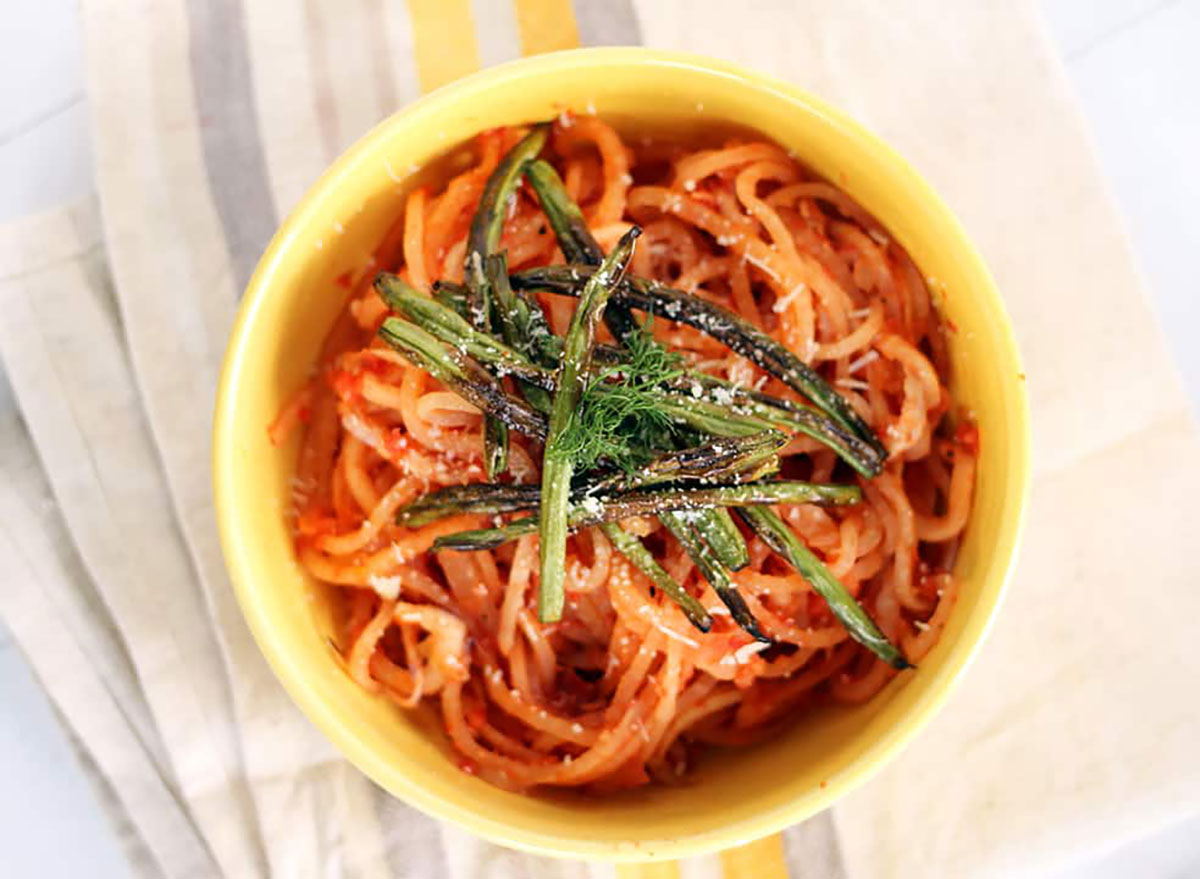 Impress every holiday guest by putting a twist—literally—on a traditional Thanksgiving vegetable, the turnip. The turnip, which is also the official vegetable of Vermont, usually makes an appearance in casseroles and mashed dishes, so why not try something different? Spiralized turnips join a tomato-fennel sauce to create a comforting vegetable dish that will for sure become one of your go-tos.
Get the recipe from Inspiralized.
VIRGINIA: Peanut Butter Pie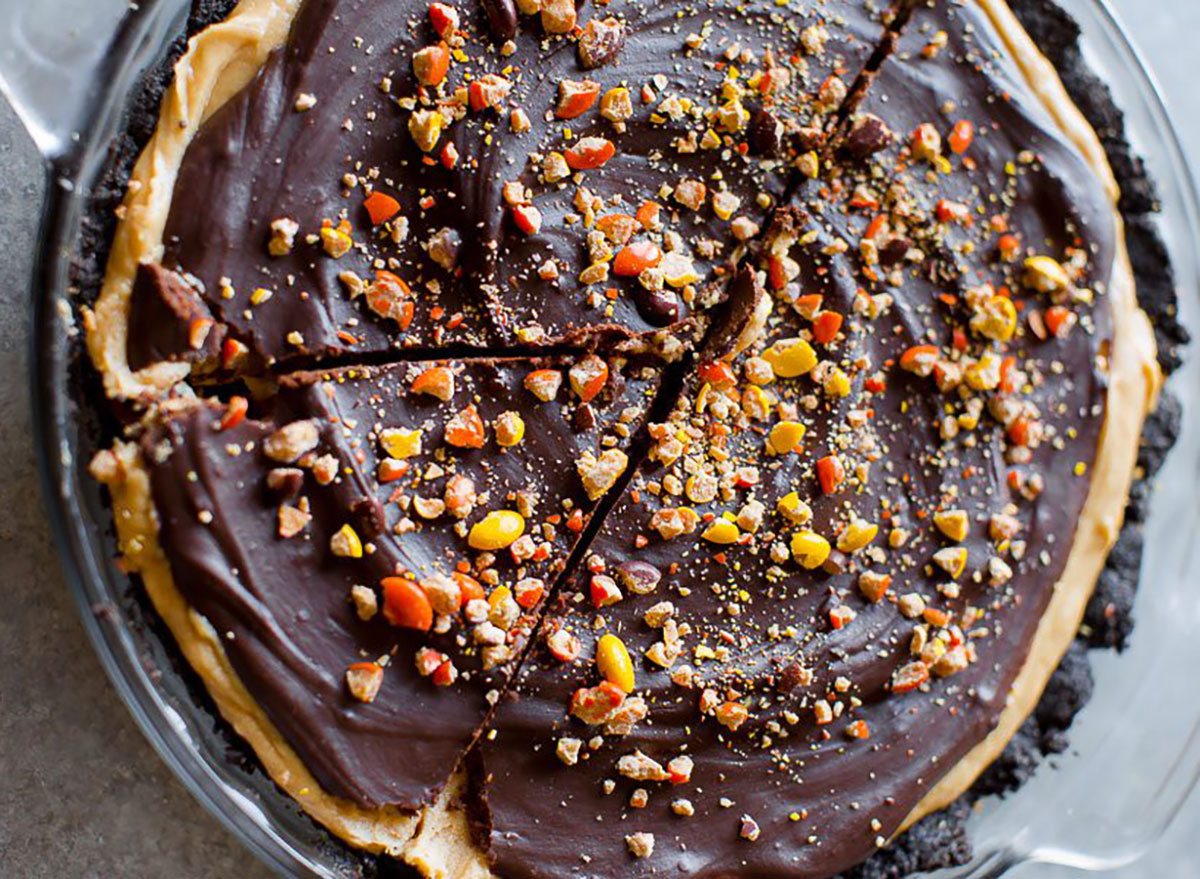 Both salty and sweet, this pie made from one of Virginia's most popular crops (peanuts) is truly out of this world.
Get the recipe from Sally's Baking Addiction.
WASHINGTON: Sweet Onion and Herb Quiche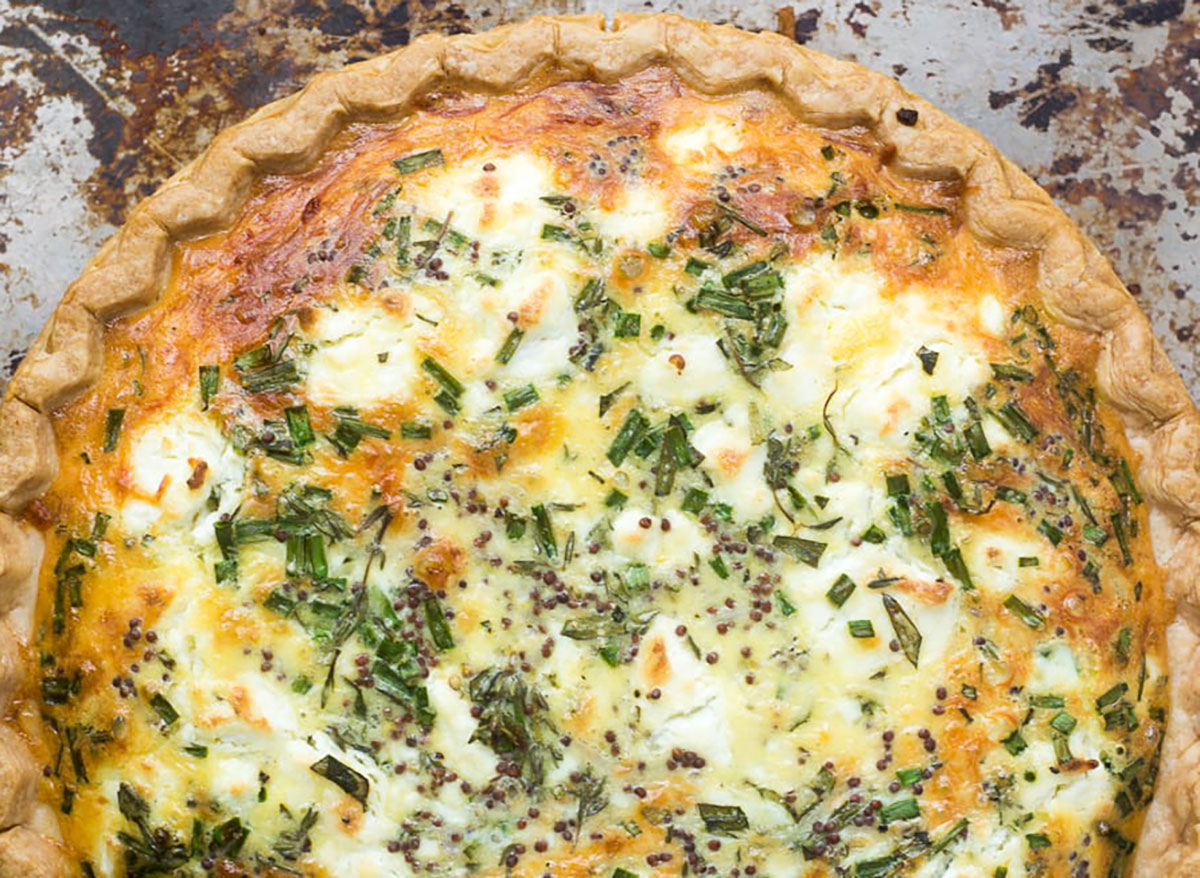 Using the official vegetable of Washington, the sweet onion, create a savory quiche to serve as an appetizer this Thanksgiving. This particular dish calls for grainy Dijon mustard, shredded Italian blend cheese, and goat cheese for that extra kick.
Get the recipe from The View from Great Island.
WEST VIRGINIA: Apple Dumplings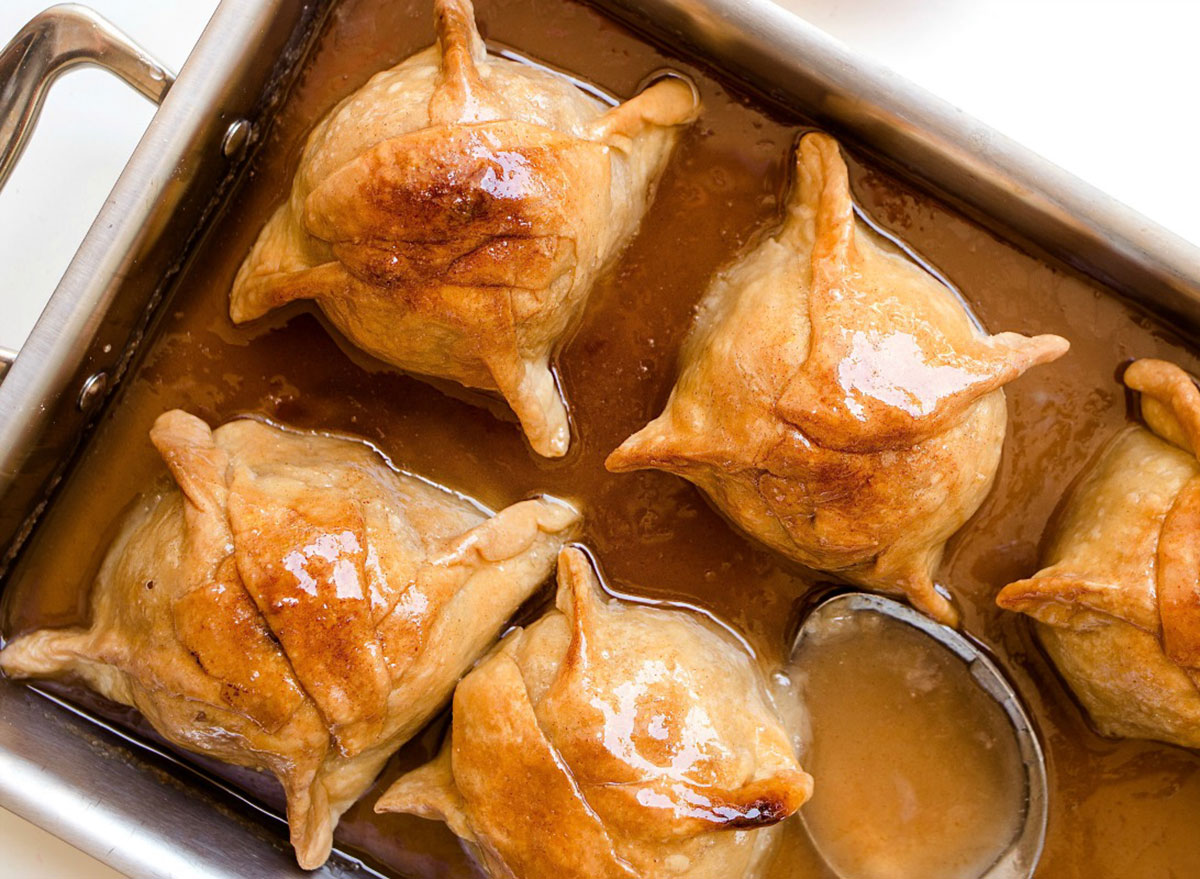 Give the expected holiday apple pie a run for its money this year by making some apple dumplings, a popular search term in West Virginia, according to Google Trends. Its flaky crust and sweet fruit filling will have you coming back for seconds guaranteed.
Get the recipe from The Baker Mama.
WISCONSIN: Creamy Cheesy Brussels Sprouts with Bacon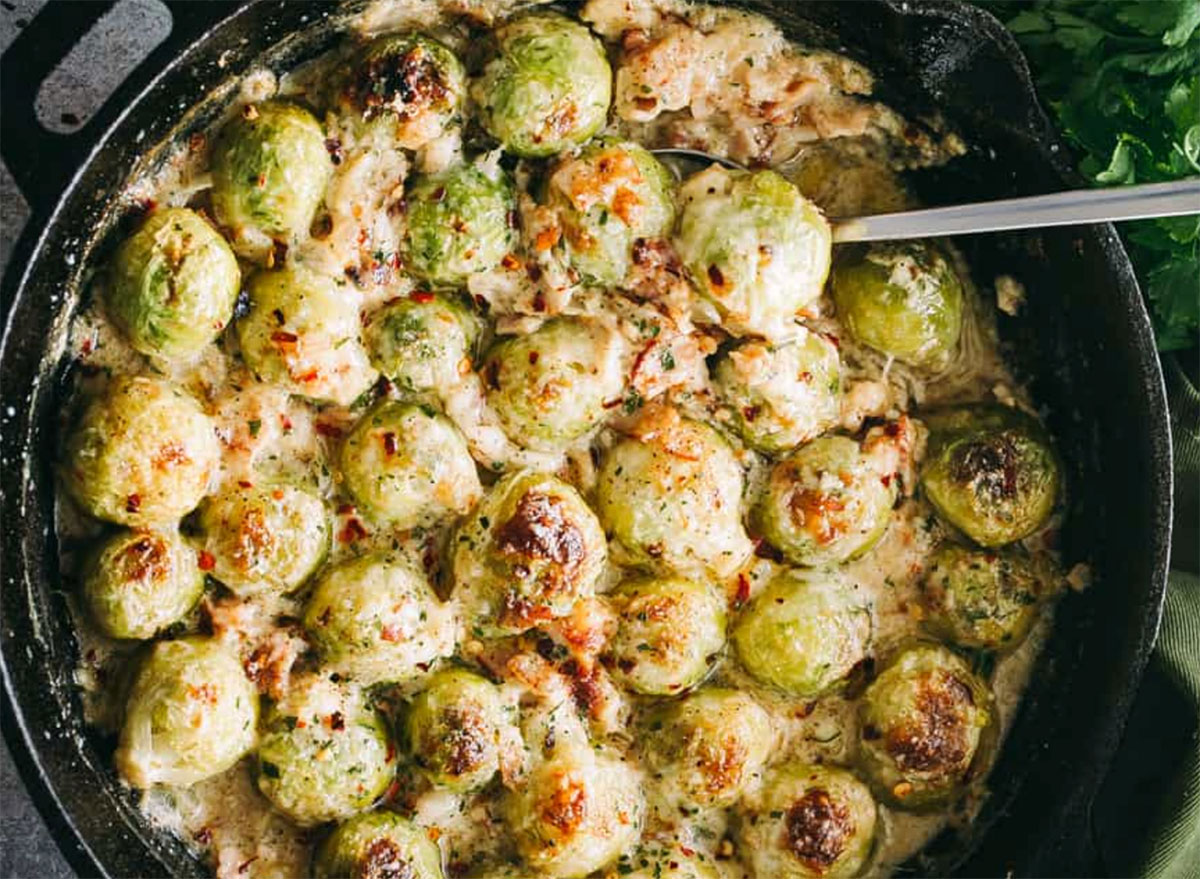 Wisconsin is known for its cheese, so why not create a dish using this mouthwatering ingredient? Brussels sprouts are elevated in this creamy, cheesy recipe that will have all of your guests impressed.
WYOMING: Three Cheese Spaghetti Squash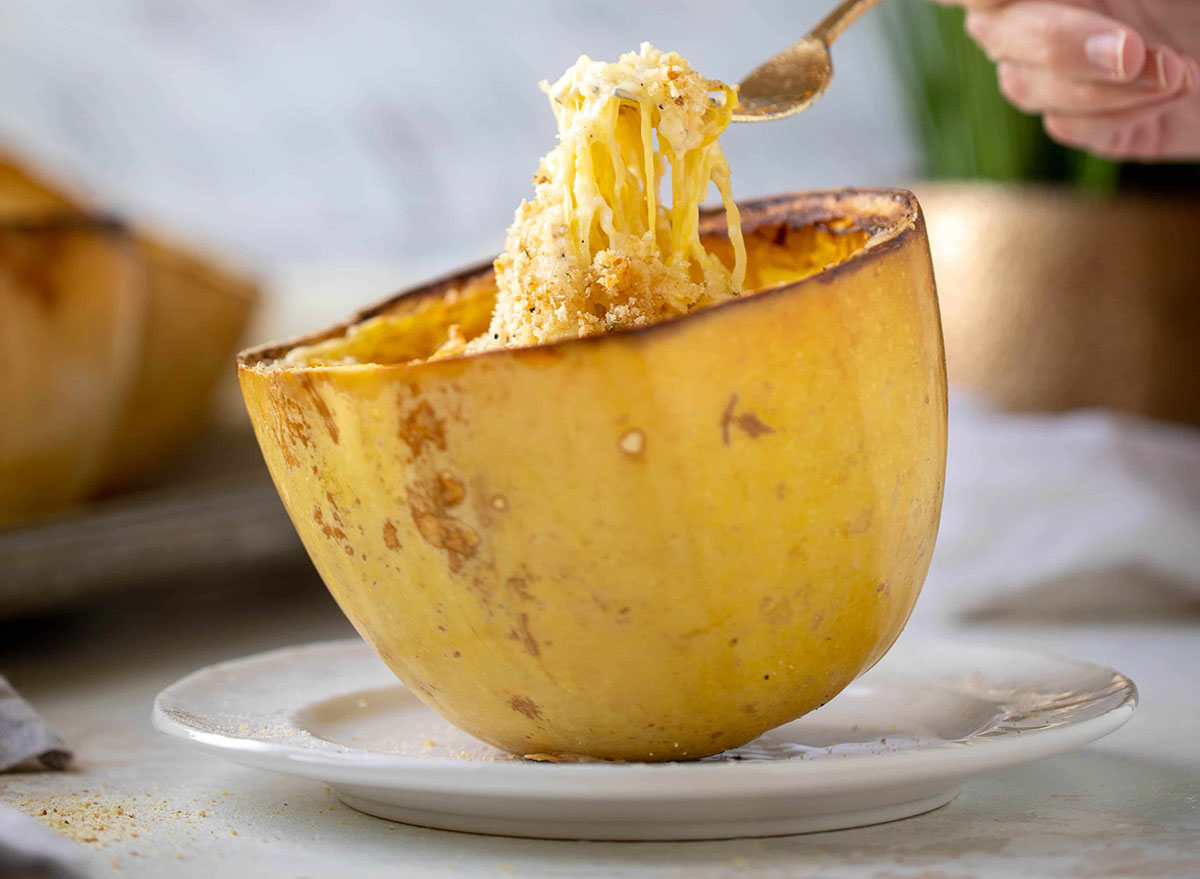 This smooth three-cheese squash recipe is everyone's dream Thanksgiving side dish, they just don't know it yet.
Get the recipe from How Sweet Eats.
Whether you decide to honor your state's fruit or vegetable, or you decide to take inspiration from another place on this list, you can't go wrong with these inventive Thanksgiving recipes.
For more, check out these 108 most popular sodas ranked by how toxic they are.