The Top 5 Breakfast Orders Right Now
According to Grubhub data, these are the most popular foods to order for delivery first thing in the morning.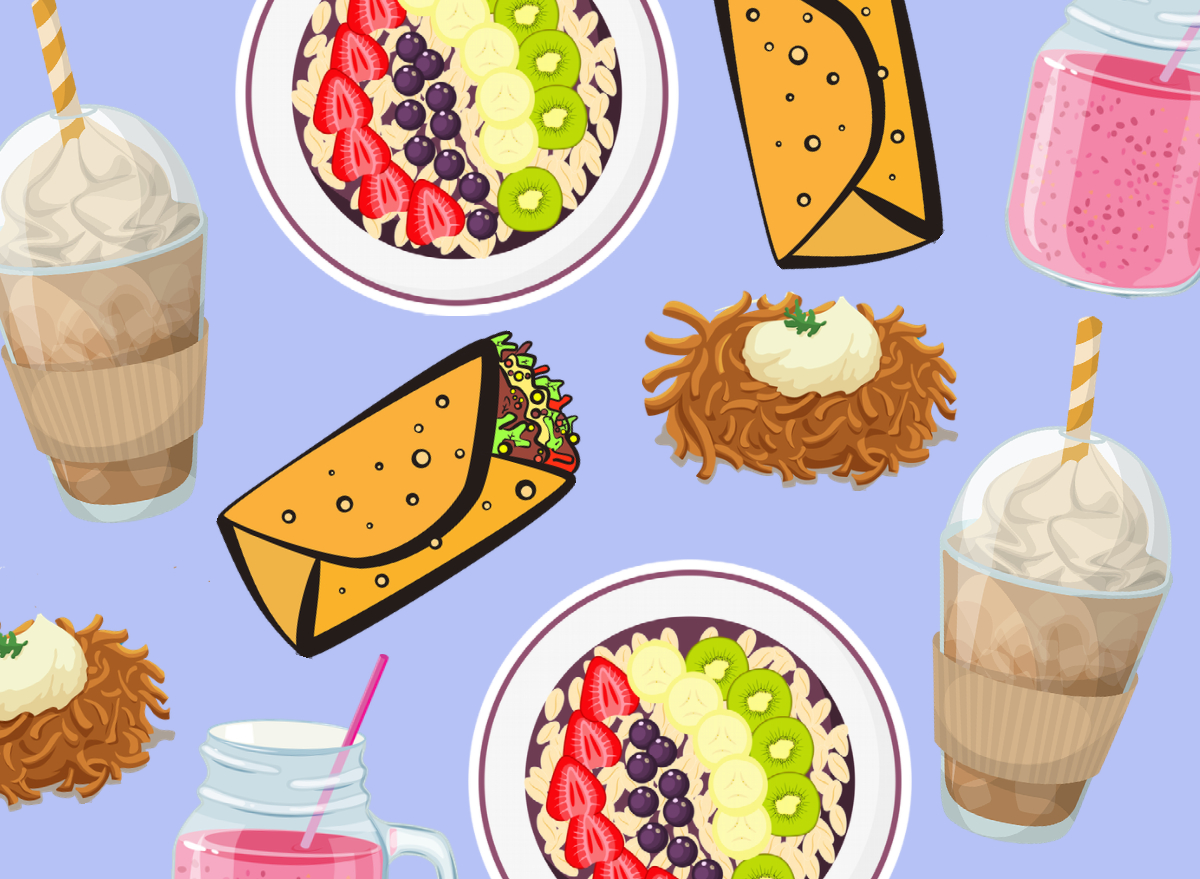 Breakfast may just be the most exciting meal of the day. While some people choose to opt out of the morning meal, they likely still find ways to enjoy those "morning time" foods later in the day.
While weekend breakfast and brunch dates at restaurants were, for the most part, canceled this year, breakfast lovers still got their fix by ordering delivery—and Grubhub compiled a list of the top orders. Each year, the food delivery service releases its "Year in Food" report, which takes into consideration all of the orders placed by more than 30 million diners to see which dishes and beverages rose in popularity.
Below, you'll see the five breakfast orders that rose to the top this year. You won't see tried and true morning time meals such as bagels and bacon and egg platters on this list, because we already know those reign supreme year after year. Instead, you'll get a snapshot of the underdogs that surged in popularity amid a particularly challenging year. And after, don't miss 100 Easiest Recipes You Can Make for quick breakfast ideas you can make in-house!
Ranked from the fifth most popular option to the first…
Strawberry banana smoothie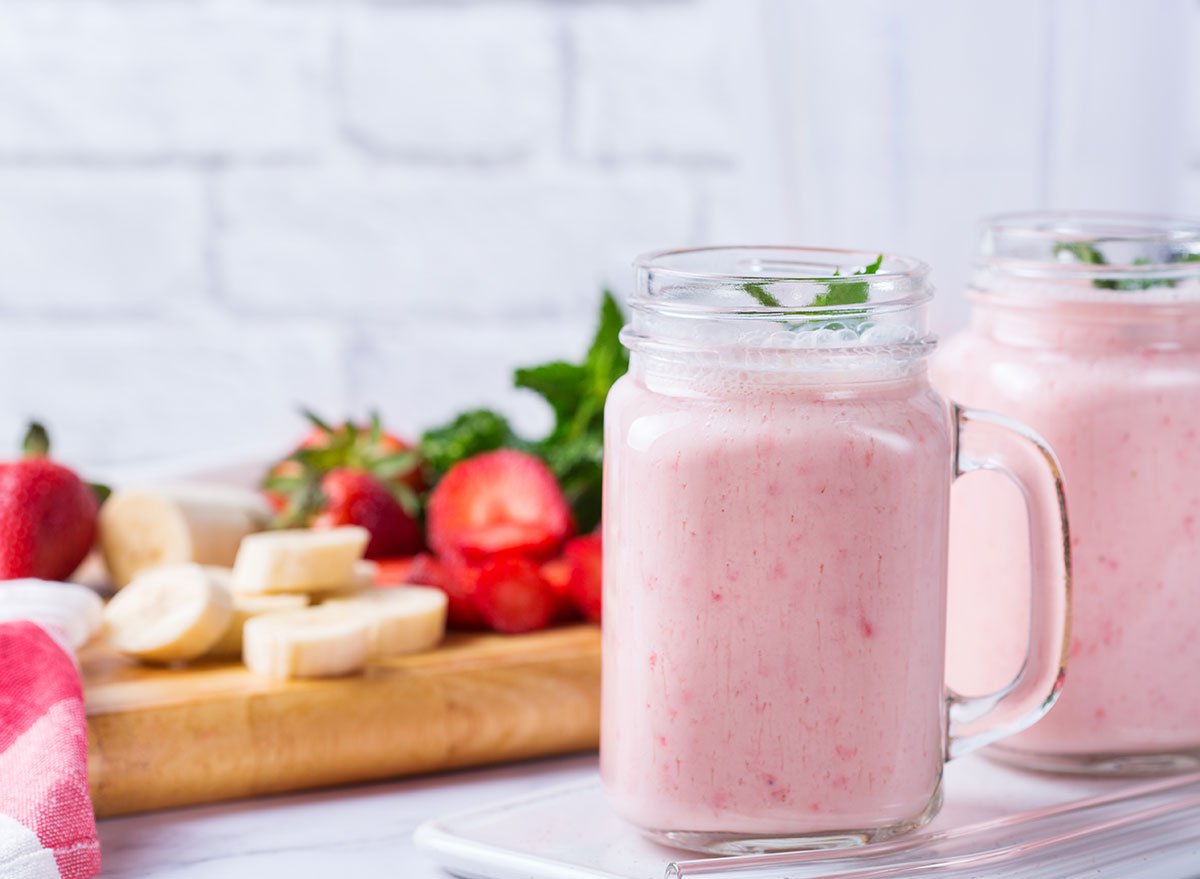 According to Grubhub data, a classic strawberry and banana smoothie made it into the top five breakfast orders this year, growing in popularity by 216% from the year prior. Who would have thought a smoothie could transport so well in delivery?
P.S., if you're a smoothie fan, be sure to check out 11 Best Smoothies to Improve Digestion.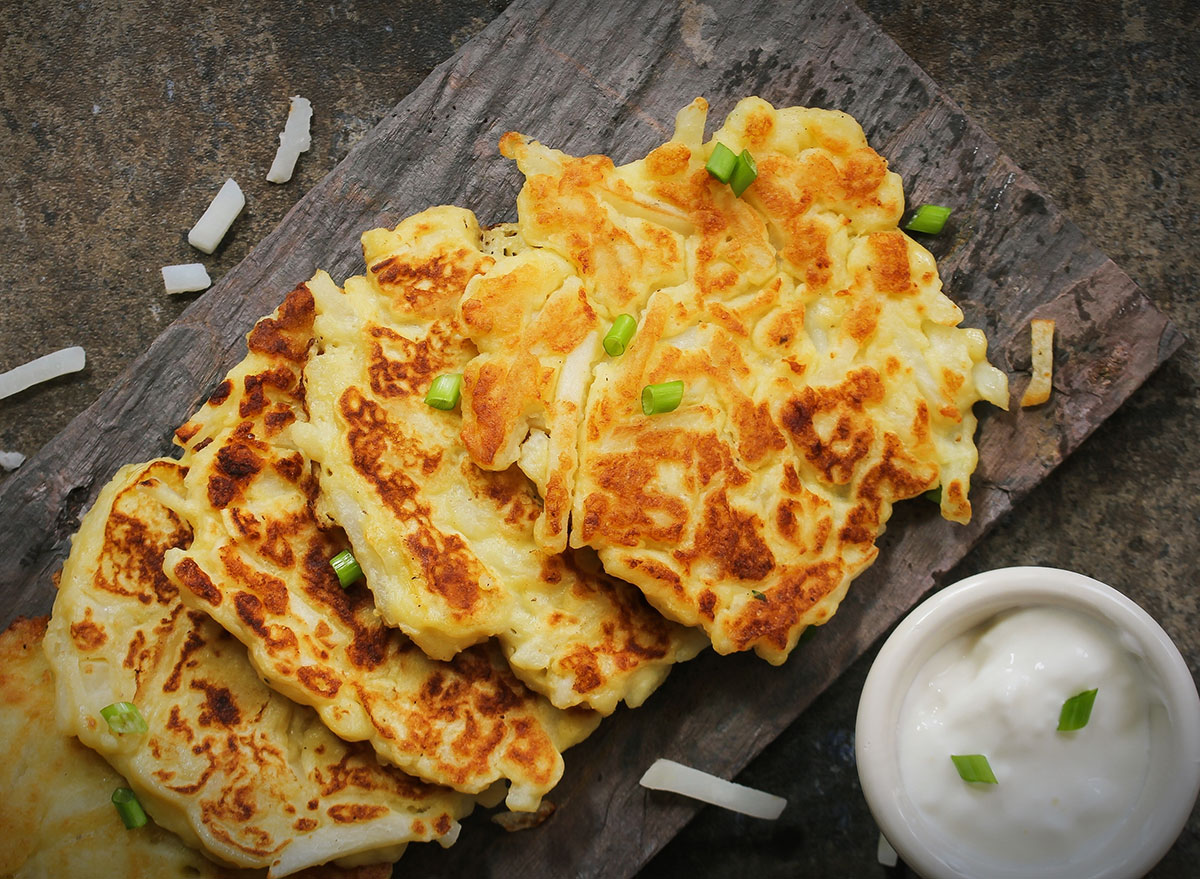 The potato pancake, also known as the latke, is made with grated potatoes, onion slices, egg, and flour. You can top the breakfast food with applesauce, sour cream, crème fraîche, mustard—you name it. Apparently, there was a surge in potato pancake orders placed through Grubhub this year, growing in popularity by 264%.6254a4d1642c605c54bf1cab17d50f1e
If you were asked to visualize your favorite breakfast order, would it involve a warm, cheesy egg burrito? You can elevate the traditional sausage variety by ordering a smokier, highly seasoned version of the ground meat: chorizo. According to Grubhub data, the chorizo burrito was a hit in 2020, growing in popularity by 304%.
Whether you call it a frozen mocha, a mocha frappe, or a Frappuccino, one thing's for certain—it's in high demand. The creamy coffee drink is both refreshing and comforting, suitable for igniting energy levels mid-morning. No wonder why it has been such a popular breakfast order this year, as many have collectively craved that extra pick-me-up. The drink grew in popularity by 336% this year.
Be sure to check out We Tried Every Starbucks Frappuccino & This Is the One We'd Order Again.
Just when you thought açaí bowls had their moment in 2016, guess again, because it was Grubhub's top breakfast order this year. Surging in popularity by an astonishing 366%, the antioxidant-rich bowl is both radiant in color and satiating, making for a delightful breakfast.
For more, be sure to check out 13 Breakfast Foods To Eat for a Longer Life.
Cheyenne Buckingham
Cheyenne Buckingham is the news editor of
Read more
More content from
Healthy Eating