The Top 10 Cities in America to Get Your Fast-Food Fix
Here are the best spots to celebrate National Fast Food Day.
Today marks National Fast Food Day in the U.S. and there are quite a few things to recognize. Not only have major chain restaurants seen a spike in sales since the peak of the pandemic, but we're seeing great success with a range of new menu items launched by these national favorites left and right. If you're a big fast-food lover and you love to travel, there may be cities in America you need to visit going into 2023 to get the best of the best.
The biggest 200 cities in the U.S. were gathered by LawnStarter, to find out 2023's Best Cities for Fast Food for the fans of drive-in to the drive-thru experience. The survey considered three main categories: fast-food accessibility, affordability, and overall quality. Many cities on the list vary in ranking per category, but a total score of all aspects was tallied and ranked them best in the nation.
Celebrate National Fast Food Day in style or make a note for later, and visit any one of these top 10 cities in America to get your fast food fix and have your drive-thru dreams come true.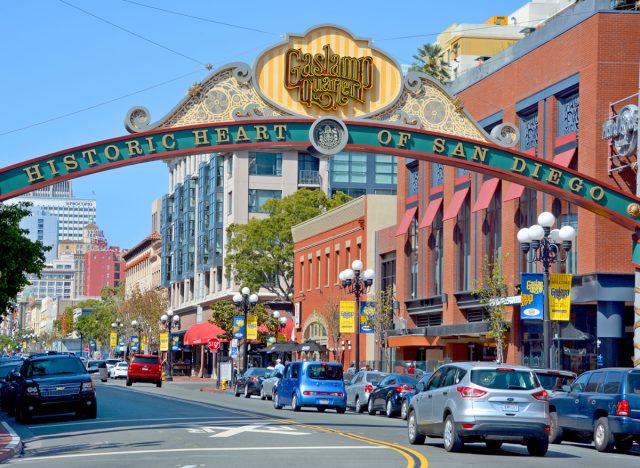 If you're looking to go on a foodie road trip with an eye-catching coastal drive, you may want to consider starting at the bottom of California. Jack in the Box was first founded in San Diego back in 1951 by Robert O. Peterson and opened up as the first drive-thru restaurant in the city to have a two-way intercom. Today, the city is also home to an endless stream of popular drive-thru taco spots and vegan fast food, such as Plant Power Fast Food and Evolution Fast Food. San Diego knows how to deliver phenomenal fast food.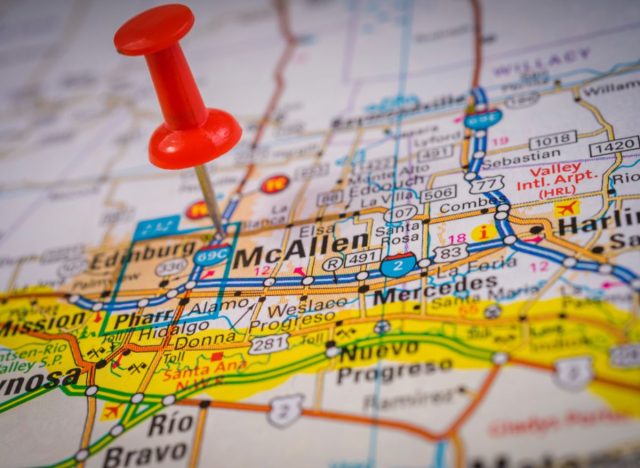 While McAllen, Texas lacks the number of fast food locations for a populated city, it thrives in customer satisfaction and quality. According to the survey, it ranked second-highest for average consumer rating of fast-food chains and third-best in quality overall (out of the 200 looked at). Take a trip down to a Texan fan-favorite, Whataburger, for a true southern fast-food experience.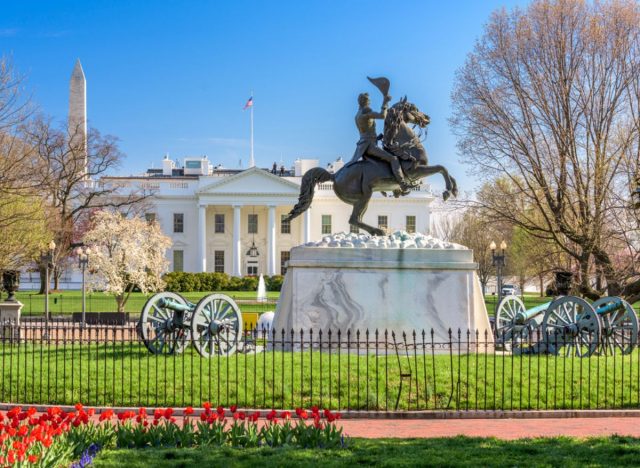 Speed of service and accessibility is what put Washington, D.C. in the top 10. Many residents of the city opt for fresh and healthy fast-casual places to eat, such as Sweetgreen and the local sandwich chain Taylor Gourmet, instead of greasy drive-thru food. Regardless of food preferences, Washington D.C. has loads of options per square mile, making it almost a hub for fast-food enthusiasts.
Huntington Beach, California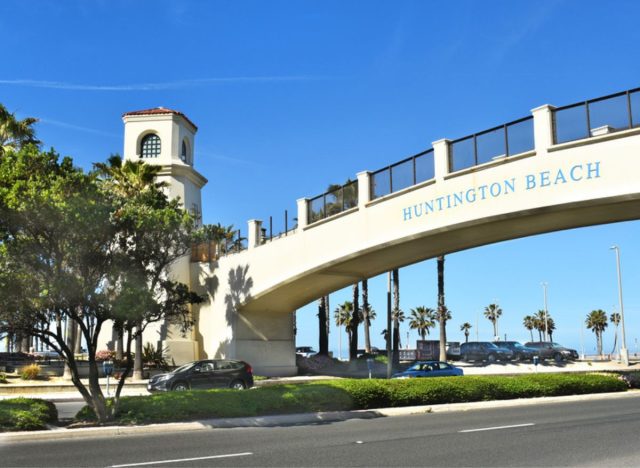 Back on the west coast, Huntington Beach ranks seventh on this list for having all of the best Cali-based favorites when it comes to fast food chains. In what's otherwise known as "Surf City," locals frequently dine at Farmer Boys, The Habit Burger Grill, and Wienerschnitzel, for some of the quickest, most affordable burgers and fries in town.6254a4d1642c605c54bf1cab17d50f1e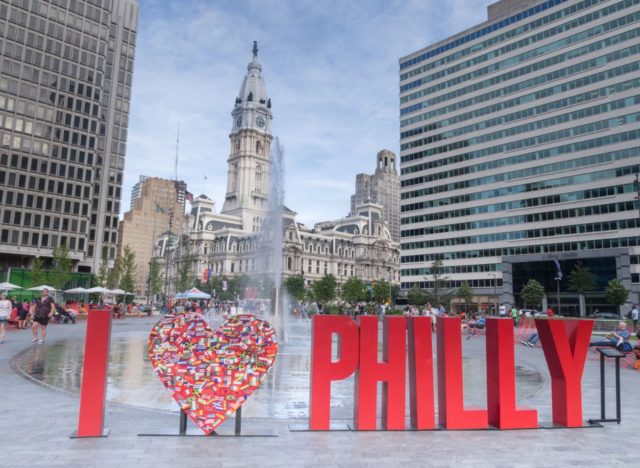 On the off chance that you're not grabbing a Philly Cheesesteak while in this city, you have your pick of nearly 10,000 fast-food, fast-casual, and coffee chains in the state. Popular chains like Subway, Dunkin Donuts, and McDonald's are the big hitters and might taste better than other locations in the U.S. Philadelphia is considered the fourth-best in quality overall, meaning neither a classic foot-long nor a dozen decorated donuts will disappoint in this city.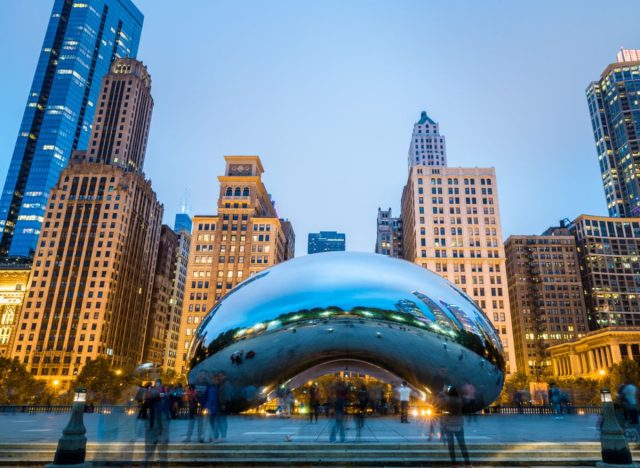 Fast food is done a little differently in Chicago, which is mainly due to the fact that go-to restaurants residents flock to aren't nationally-recognized chains. Staples like Billy Jo's Drive-Thru—which has a gaming lounge where you can eat and play simultaneously—as well as Fatso's Last Stand, where you'll find the most mind-blowing late-night hot dog. That being said, when in Chicago, make sure you go for the fast-food hidden gems over big-brand restaurants.
San Francisco, California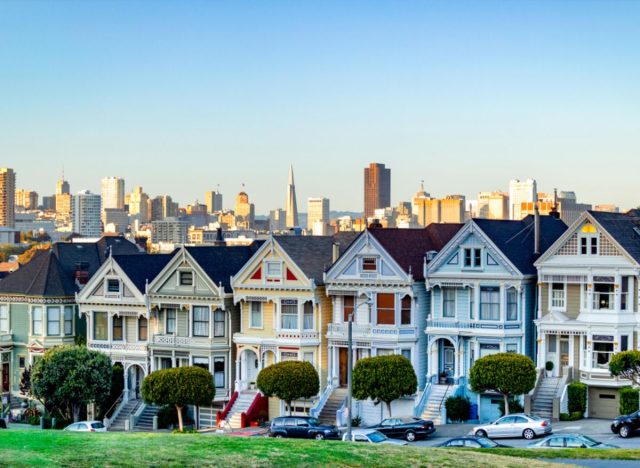 San Francisco is a busy and heavily populated city where fast food is widely accessible, as it was ranked second for most fast food establishments per square mile. However, it's the diner-style restaurants and California-made chains that put this city close to the top. While animal fries from In-N-Out are heavily consumed, places like Mel's Drive-In encompass more of the tradition and legacy that's rooted in the historic city.
It won't be the cheapest, but when you stop for fast food in Miami, you'll find the motherload of choices and varieties to choose from. That means not restricting yourself to burgers or fried chicken, but instead exciting your taste buds with a fast-casual version of Cuban food from Islas Canarias. There are plenty of nationwide fast food chains as well as cultural foods available by drive-thru in the sunny city, but there are no promises when it comes to great quality, according to the survey.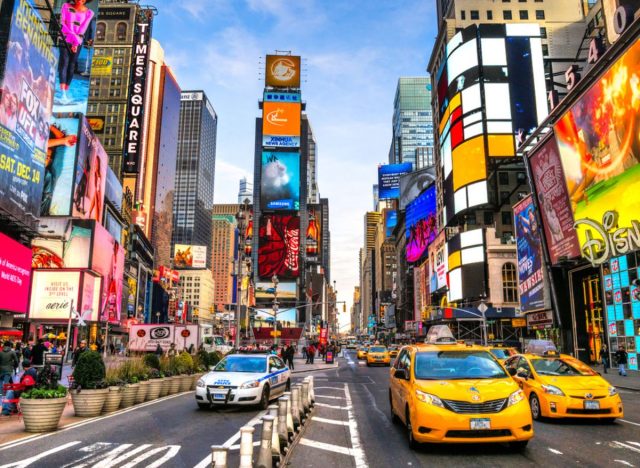 The city that never sleeps does in fact crave quick and tasty food. New York City ranks high in both quality of meals and customer-rated fast food chains. For fried food lovers, Shake Shack and Nathan's Famous are scattered all around and are as fast as can be. But a few other chains that serve up the flavors of New York are Bel-Fries, John's Fried Chicken, and Naya, which come highly recommended by customers and locals.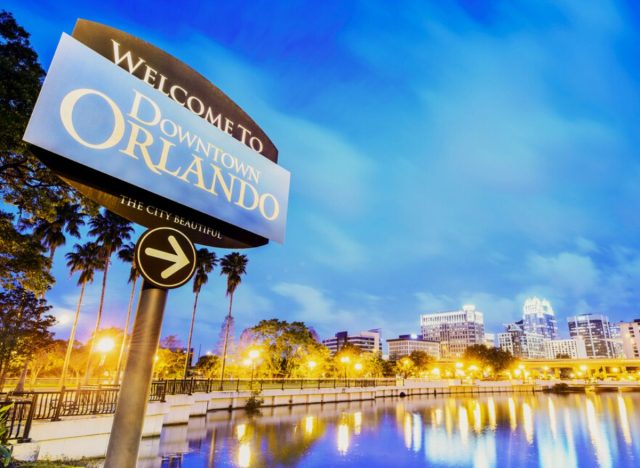 To earn the number one spot on this list, Orlando, Florida reigns supreme in all categories. Top-notch food quality and service, speedy quick fast food chains, and locations are everywhere for your convenience. Since 1968, Beefy King has been serving residents the best roast beef sandwiches and tater tots. And for those who want to feast, on a budget in a matter of minutes, 4 Rivers Smokehouse is a family-owned fast-food chain that offers amazing barbecue food at the ready at their 14 locations within the state. This is the second year in a row that Orlando has come out on top, in terms of fast food, and the city was said to have the most Fasties Award-winning food brands available compared to all of the others on this list.
Jordan Summers-Marcouillier
Jordan Summers-Marcouillier was born and raised in San Jose, California and now works as a writer in New York, NY.
Read more about Jordan