15 Secrets About Trader Joe's You Never Knew
Why is it so cheap? Why are bells ringing? Here are all the answers to your TJ's questions!
Trader Joe's, the supermarket chain admired for its no-questions-asked return policy and employees' funky Hawaiian shirts, is quickly becoming a lot of people's favorite grocery store to shop at. And not just because of the Two-Buck Chuck (its seriously cheap wine line, ICYMI).
But there's a lot about the nautical-themed franchise you don't know. Every store has an in-house artist, for example. And plastic lobsters are Trader Joe's go-to decoration. And—gasp!—there was a real-life Joe. Before you head out to TJ's, read this list of amazingly fun Trader Joe's facts. And before you grab a shopping cart, don't miss our essential report on the 20 Best Trader Joe's Finds Under $5.
The crew wears Hawaiian shirts for a reason.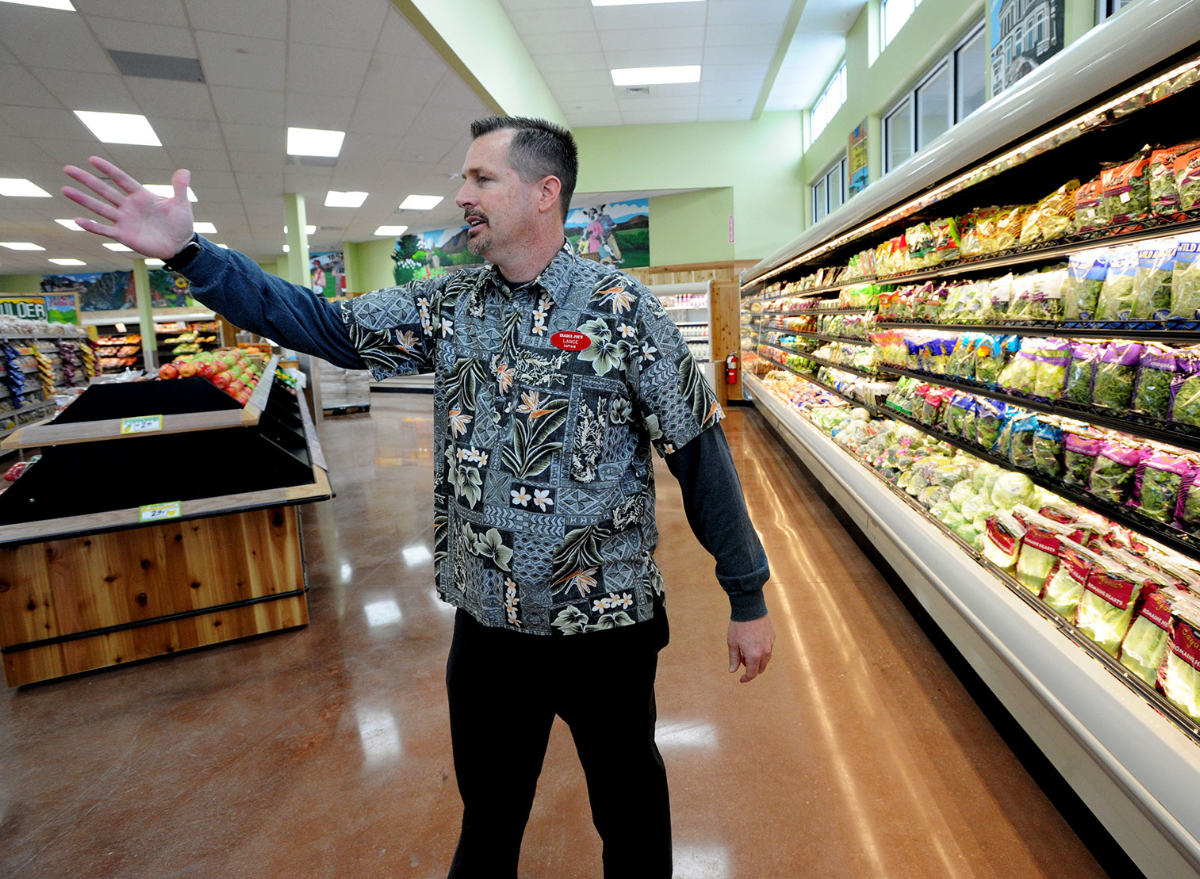 Sure, the crew members are easily distinguishable, but have you ever wondered exactly why they don funky Hawaiian shirts? TJ's proudly states, "We wear Hawaiian shirts because we're traders on the culinary seas, searching the world over for cool items to bring home to our customers." No wonder why the chain has so many fans!
Related: Trader Joe's Is Opening New Stores in These Locations
Trader Joe's discontinues products often.
Because TJ's stores aren't roomy enough to accommodate an endless variety of products, they must manage their space very effectively and have to get rid of a few things every so often. (A typical TJ's store carries about 4,000 products, while an average supermarket sells around 50,000!) This forces them to sift through and choose the products with the best quality and value.6254a4d1642c605c54bf1cab17d50f1e
This policy includes nixing seasonal merch (sorry, pumpkin spice lovers!). Not to mention, stores introduce new products every single week, so they must boot some items to make way for the new ones.
The real Trader Joe was Joe Coulombe, a Stanford Business School graduate who founded the chain in 1958. He bought out part of the Pronto Markets chain and decided to name the stores "Trader Joe's" in 1967. The first official market was born in Pasadena, California. Coulombe passed away in February 2020.
It's owned by ALDI…sort of.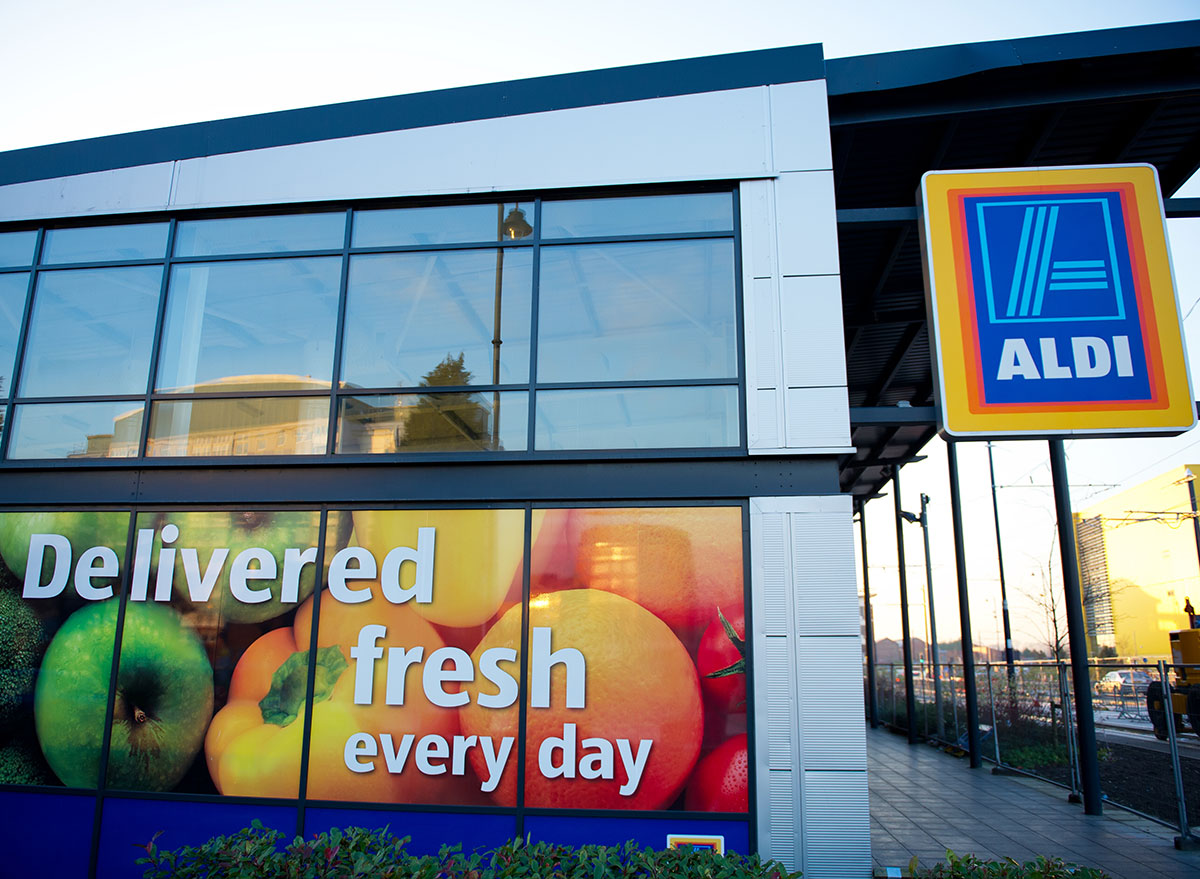 ALDI Nord owns U.S. Trader Joe's locations, while ALDI Süd owns U.S. ALDI locations and European TJ's locations.
One of ALDI's founders, ALDI Nord, purchased TJ's in 1979 but decided to keep the name, mission statement, and management the same. We think he made the right decision. Speaking of the wallet-friendly shop, check out these awesome healthy snacks at ALDI.
Trader Joe's started as primarily a wine shop.
"Back in the late 1960s, we sold every California wine there was," the TJ's website states. And if you're heading to the store, here are The 32 Best and Worst Frozen Foods at Trader Joe's.
There are no sales at TJ's.
TJ's explicitly states, "'Sale' is a four-letter word to us. We have low prices, every day. NO coupons. NO membership cards. NO discounts. NO glitzy promotions or couponing wars at our stores. We offer the best everyday values, every day." We like the way they think.
The stores are decked out.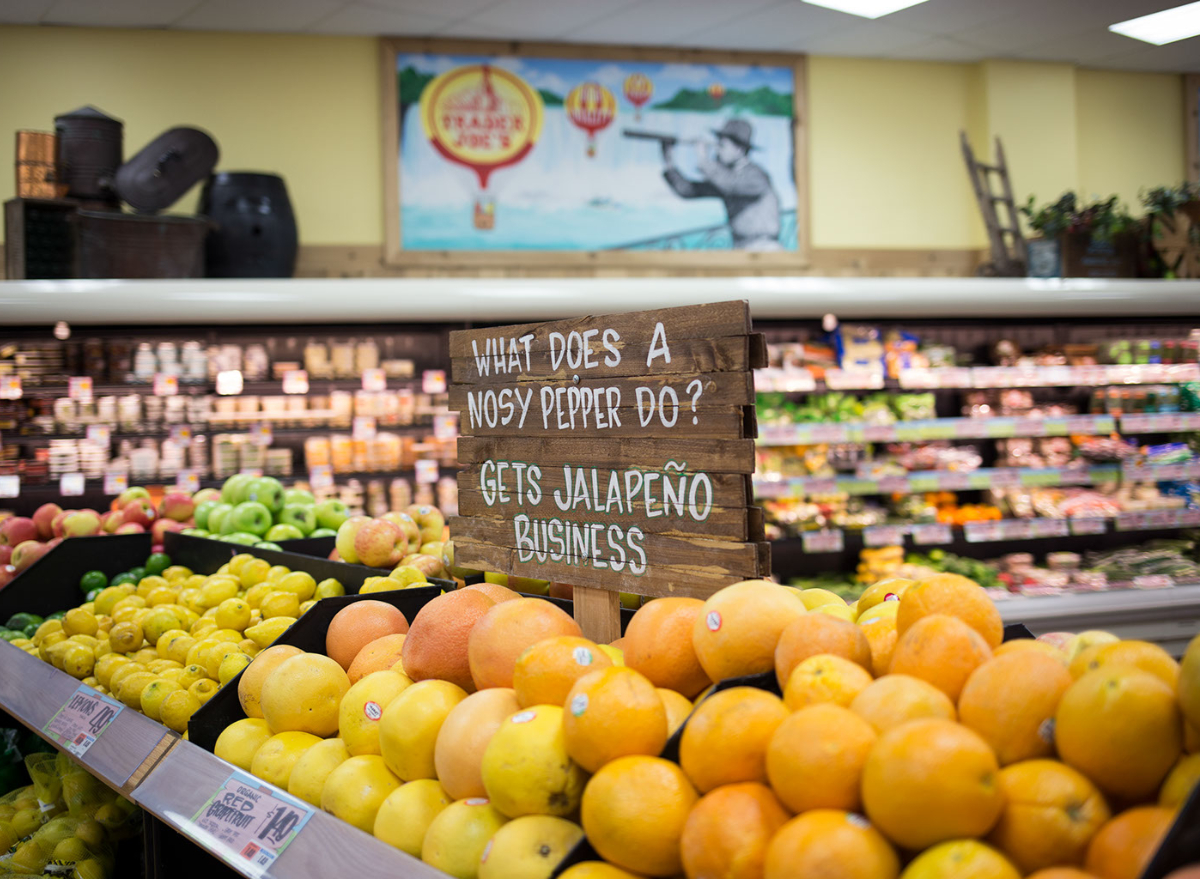 The nautical theme makes TJ's stores look and feel like they're ready to sail the seven seas. Even the employees, AKA "crew members," are on board with quirky job titles like "merchants," "mates," and "captains."
It's famous for its wine.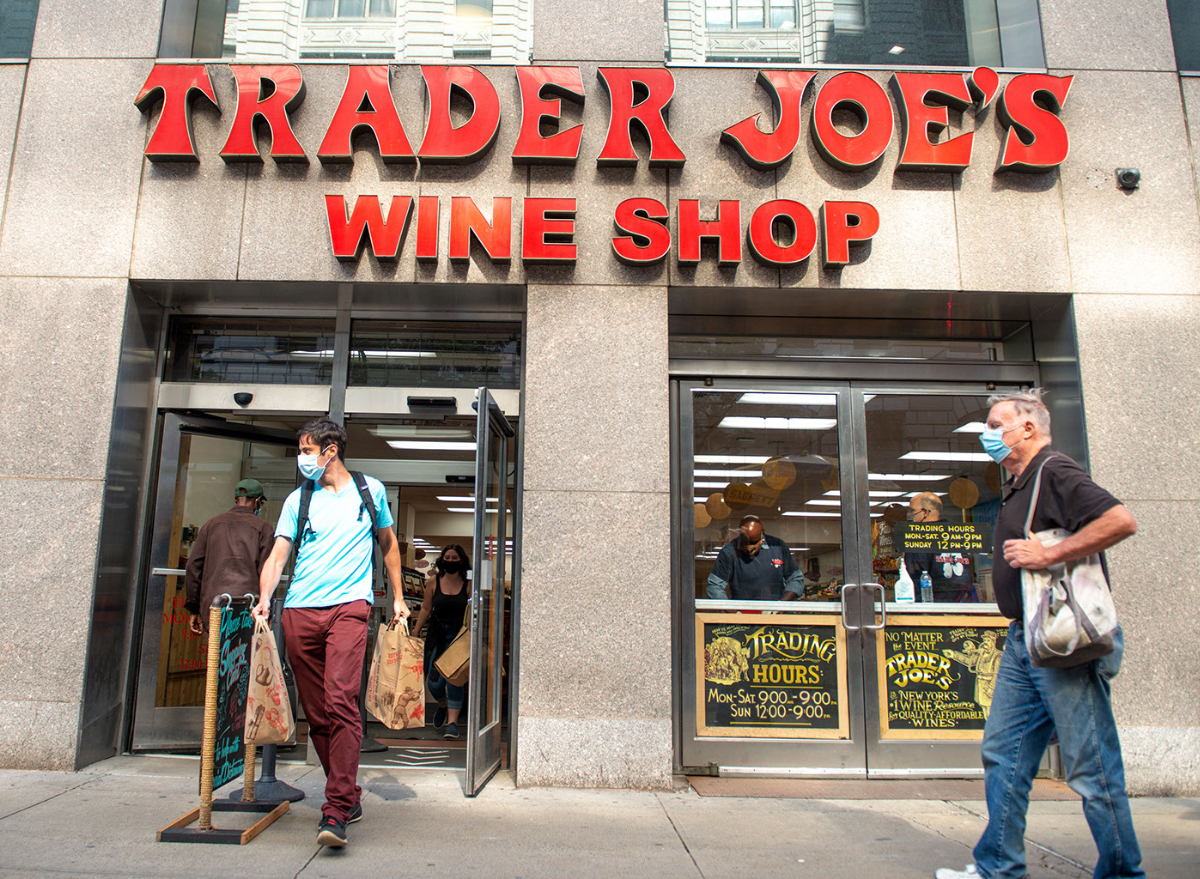 The two-buck Chuck, AKA "the undisputed champion of affordable wines," is exactly what it claims to be. TJ's had sold more than 600 million Charles Shaw bottles as of 2012. Although the price of a bottle increased since it was introduced to TJ stores in 2002, it's still a great value.
The frozen Mandarin Orange Chicken is a best-seller.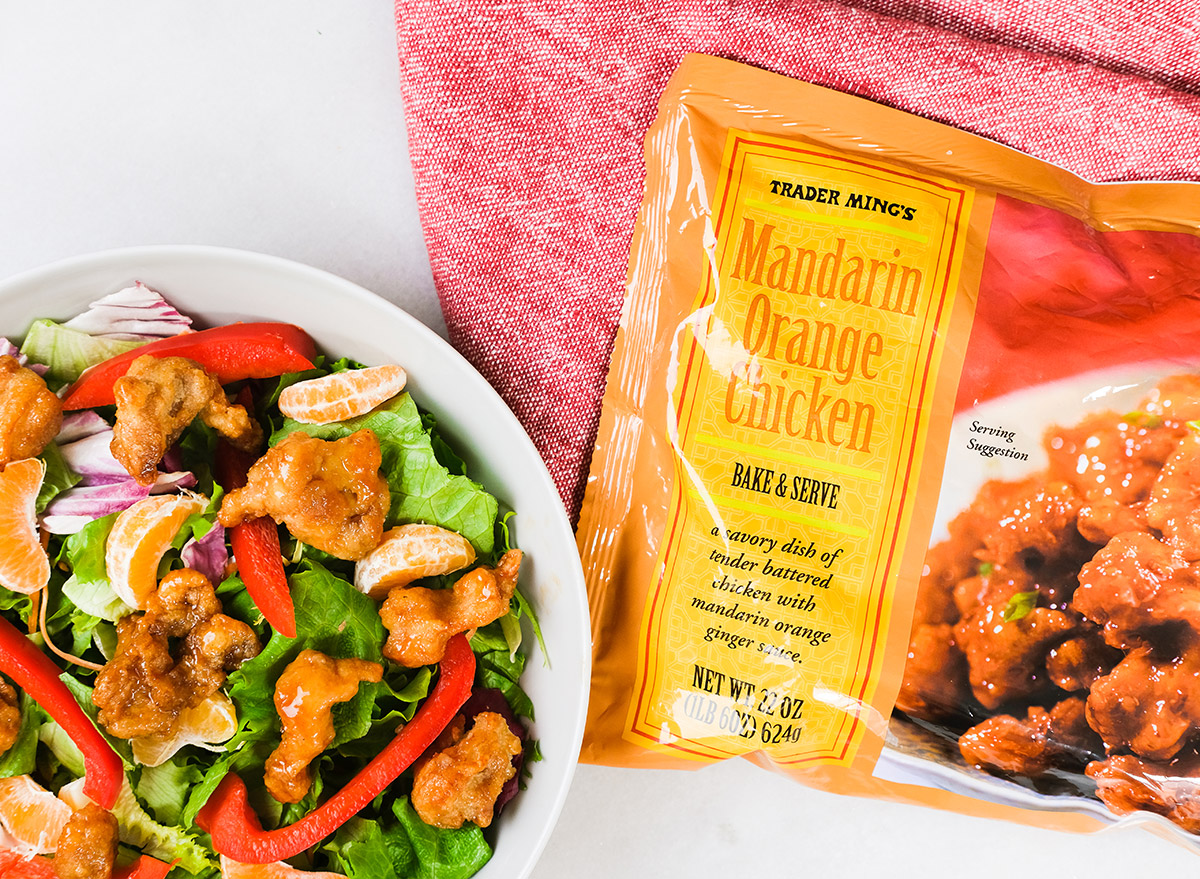 Trader Joe's holds customer awards every year, allowing shoppers to pick their favorite items. The Mandarin Orange Chicken is the overall winner for a few years running. It's been on shelves for almost as long as it has taken the top spot—since 2004.
And if you're curious what everyone else is eating, These Are the Most Popular Trader Joe's Products.
The store brand is worth it.
About 80% of Trader Joe's products are its brand—and that works in your favor. The best part of TJ's store brand? All products are free of stuff like artificial flavors, preservatives, synthetic colors, genetically modified ingredients, and artificial trans fats.
TJ's even sells its line of beer that it's been brewing for quite some time. Its vintage ale ages gracefully, so the older it gets, the better it tastes.
Cheese is another store staple.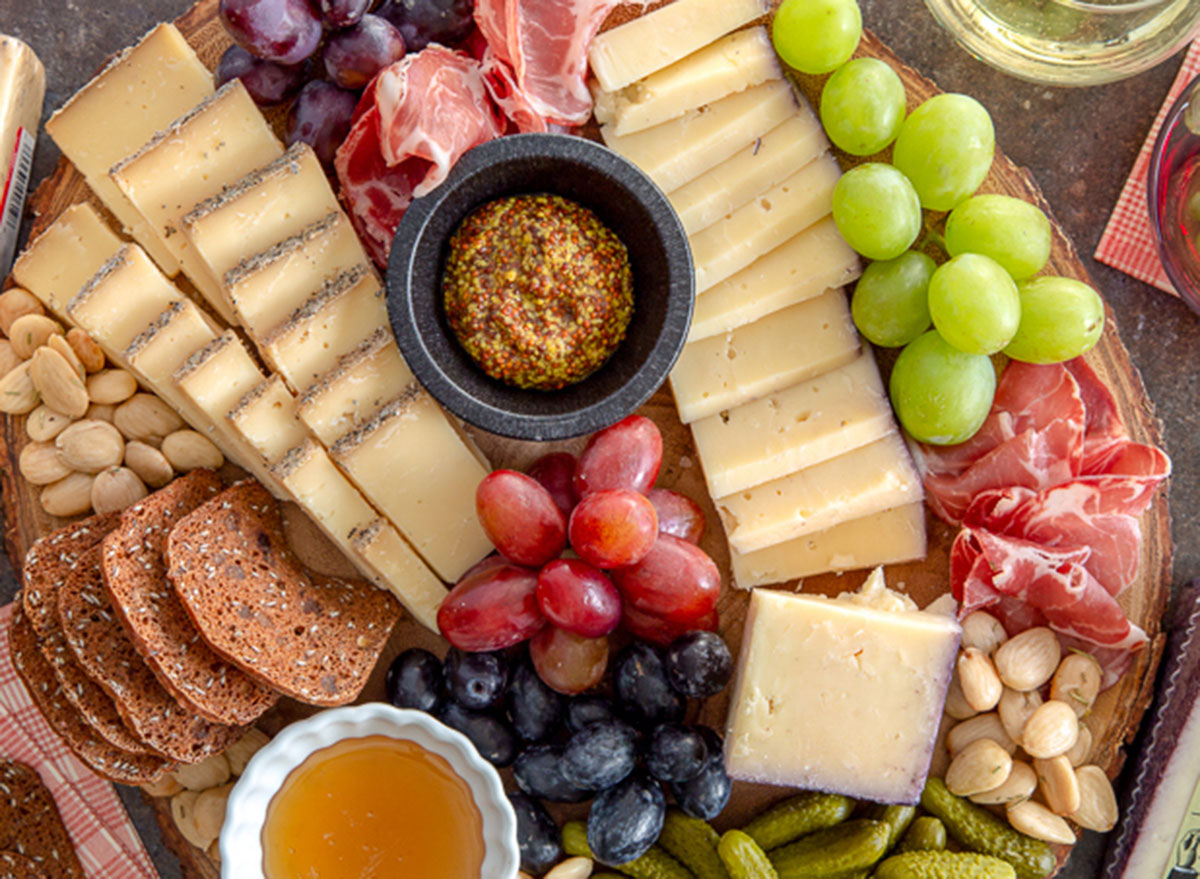 The cheese section in every Trader Joe's location is a popular destination for every shopper. With tons of options available, you'll never run out of cheeses you gouda try. Not sure of which ones to add to your next charcuterie board? Check out the top cheeses in the 2020 TJ's customer awards.
Each product must pass the test.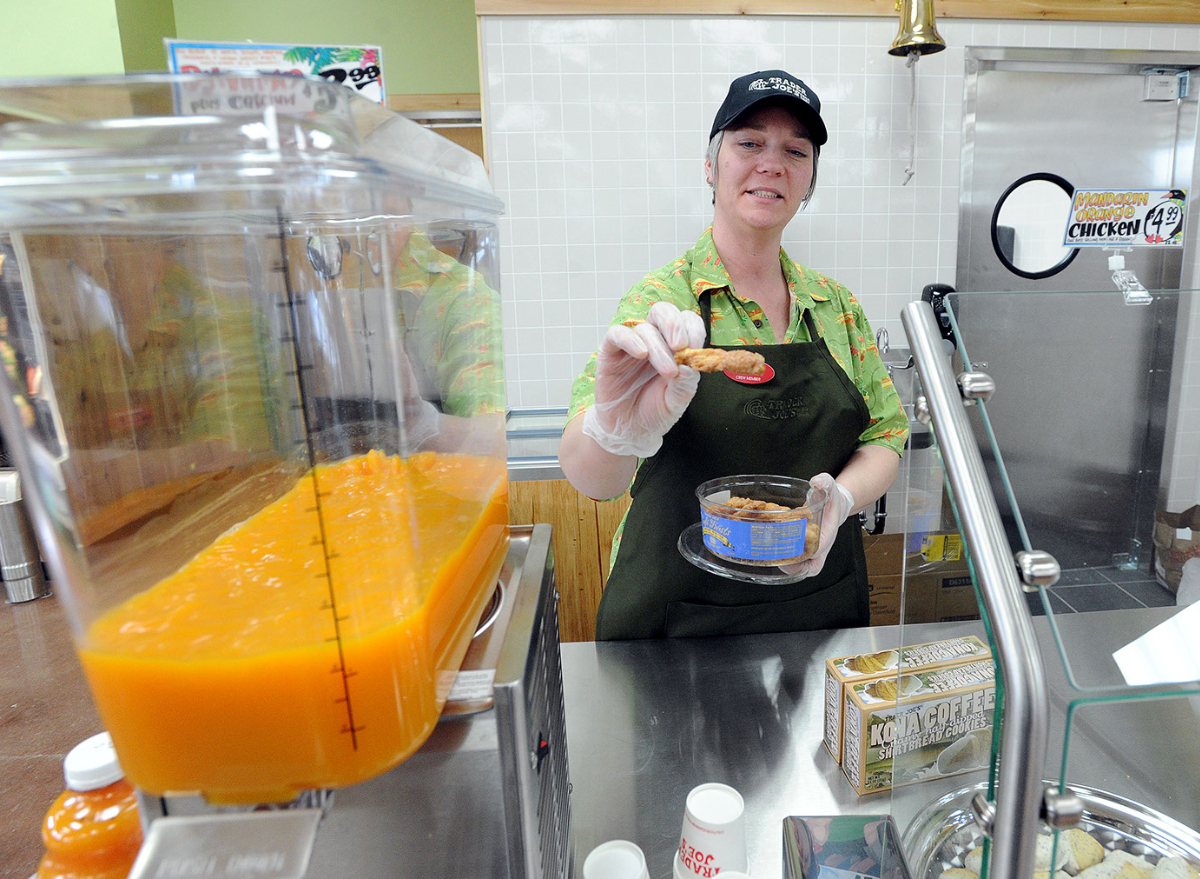 TJ's holds taste tests where each product is tested for certain criteria. If a product doesn't meet the rigorous requirements, it doesn't score a spot on the shelves.
It's more widespread than Whole Foods.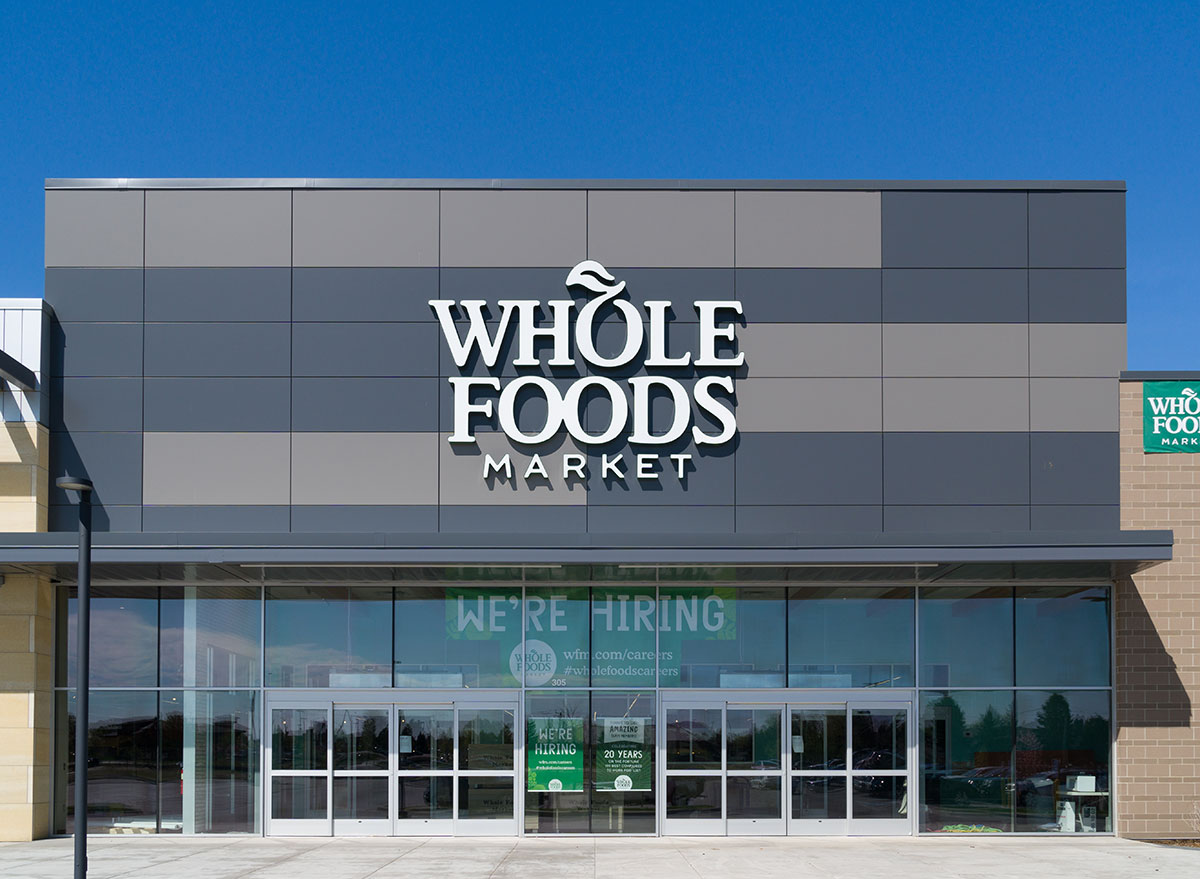 Trader Joe's has around 530 stores in 43 states, which beats Whole Foods' 500 worldwide stores. While the franchise began in SoCal, it expanded over the years, taking over Arizona in 1993, the Pacific Northwest in 1995, the Boston area in 1996, and Chicago in 2000.
Trader Joe's is a Good Samaritan.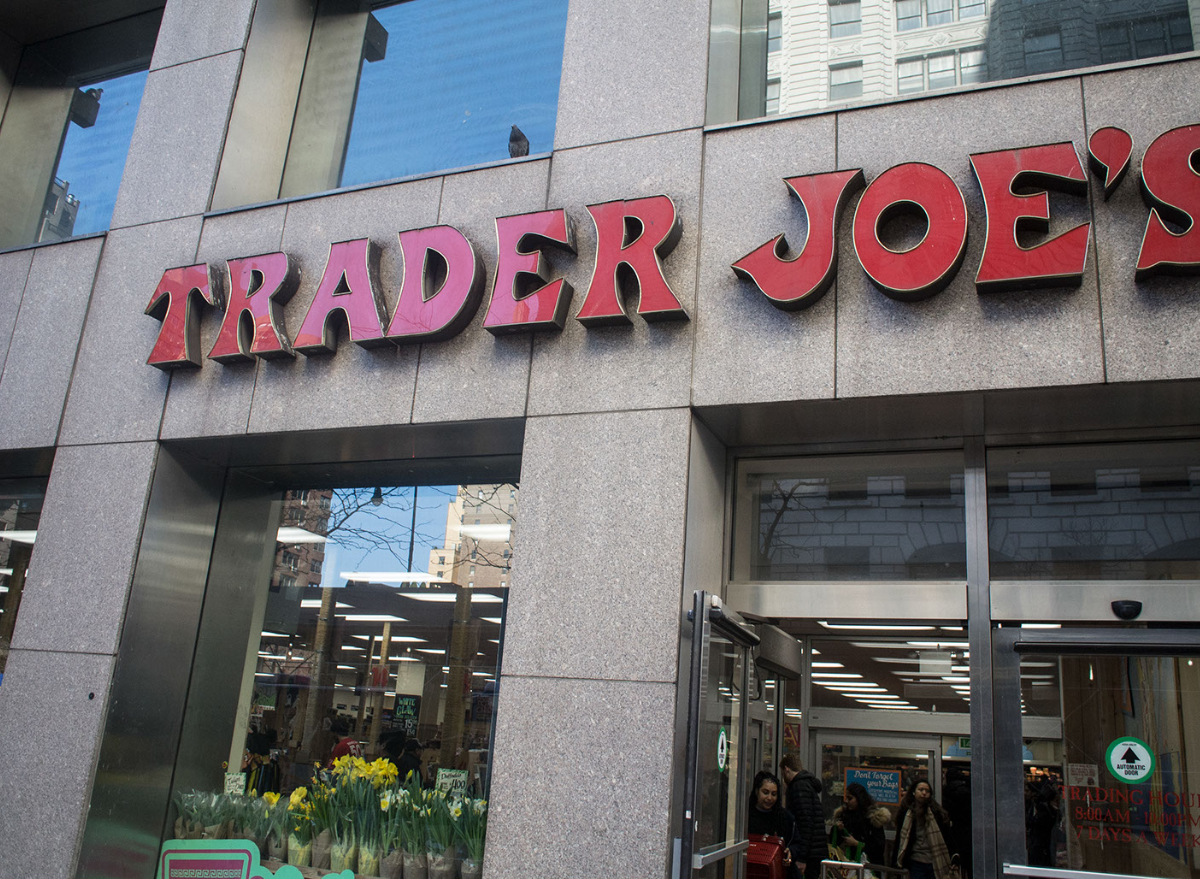 The grocery store chain donates its extra grub to food banks. TJ's donated over $260,000,000 worth of goods in 2003. FYI, they even have a Donation Coordinator who is responsible for responding to donation requests, so they take their charity work seriously. Kudos!
Bells are the language of choice.
Instead of obnoxiously yelling requests over the loudspeakers, TJ's has a special PA system that requires only bell jingles. One bell means the crew needs to open another register or to return to the registers, two bells mean a customer has questions at checkout or assistance from a crew member is needed, and three bells mean that a manager is needed.
To get all the latest Trader Joe's news delivered right to your email inbox every day, sign up for our newsletter!
April Benshosan
April is a born-and-raised Brooklynite who has a passion for all things health, wellness, and tastebud-related.
Read more about April