What 11 Diet Experts Order at Burger King
So you want to eat a burger and slim down. We've got good news: You can absolutely "have it your way."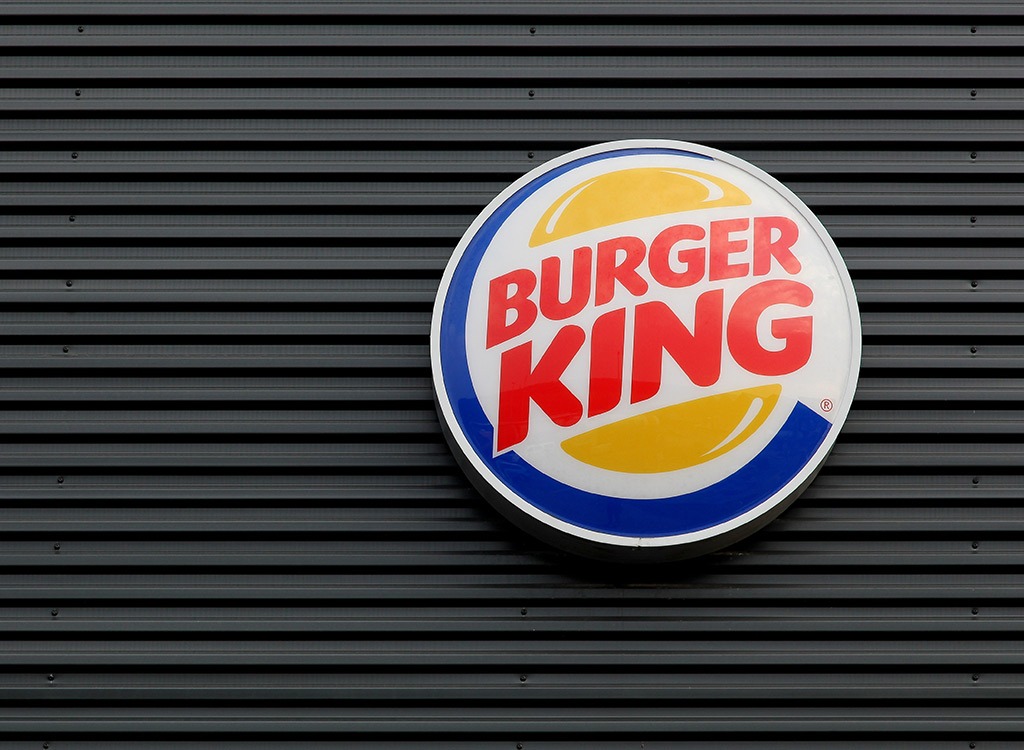 Fast food isn't off the menu just because beach season is around the corner—you just have to make smart choices. Whether you're driving to the coast for vacation or simply craving a fast-food classic, the Burger King menu has options that can satisfy without derailing your diet plan. To steer you in the right direction, we asked 11 diet experts what they order at BK. Here are the mouth-watering winners.
"It's great that a premium fast-food spot now offers veggie burgers. I'd go for a BK Veggie Burger, sans mayo. With five grams of fiber and 21 grams of protein–the same amount of protein in a Whopper–this 240-calorie lunch will stick to my ribs through the afternoon, but won't be lingering on my waistline. And, with only about one tenth the saturated fat as a Whopper Sandwich, the veggie burger won't be sticking to the inside of my arteries, either." — Libby Mills, MS, RDN, LDN, National Spokesperson for the Academy of Nutrition and Dietetics
"I'd probably choose a Morningstar veggie burger with ketchup (no mayonnaise), topped with a slice of cheese and low-fat chocolate milk. The vegetable patty provides a healthy dose of protein from textured vegetable protein and some fiber to fill me up. The chocolate milk gives me additional protein, calcium (in addition to that from the slice of cheese) and vitamin D, not to mention other essential nutrients like potassium. It also gives me a little bit of sweetness I'm looking for after a meal. If I were still hungry or wanted a snack for later, I'd order some apple slices to add extra fiber, crunch and natural sweetness to my day." — Elisa Zied, MS, RDN, CDN, Registered Dietitian Nutritionist and Author of Younger Next Week
Tendergrill Chicken Sandwich and Garden Salad
"If I found myself with an empty stomach and a full BK menu in front of me, I would go with a Tendergrill Chicken Sandwich–hold the mayo–that comes in at 290 calories and only one gram of saturated fat. I would pair it with a side Garden Salad dressed with a packet of Ken's Light Honey Balsamic Dressing, which has 200 calories and one gram of saturated fat–including the entire packet of salad dressing. This meal would total 490 calories, two grams of saturated fat, four grams of blood-sugar stabilizing fiber and over 30 grams of appetite-quenching protein!" — Lisa Moskovitz, RD, CDN
Caesar Salad with Grilled Chicken
"Although I can't remember the last time I was in a Burger King, I'm sure my next visit is somewhere in my near future since I have three sons! Since I don't eat too much red meat (and prefer grass-fed and organic), I would bypass the burgers and would order the Caesar Salad with Grilled Chicken with the Avocado Ranch dressing on the side. I would only use about 1/3 of the packet to dress my salad, and I never order reduced-fat dressings because that simply means there is more sugar added. Fat helps you feel full, so go for regular dressing—just be sure to watch your portions. This meal weighs in under 500 calories, so I wouldn't even call it a splurge!" — Amy Shapiro MS, RD, CDN, Real Nutrition NYC
"When dining out anywhere, Burger King included, I look for meals that have fewer than 500 calories. If I were to try to have a balanced meal at Burger King, I would go for a Whopper Jr. Sandwich without mayonnaise at 240 calories and a Side Garden Salad with Ranch Dressing, at an additional 240 calories. Another great option is to order off of the kids' menu, which now offers a four-piece Chicken Nugget with apple slices and fat-free milk for a total of 310 calories. Both meals provide protein with either fruits or vegetables." — Sarah Koszyk, MA, RDN, founder of Family. Food. Fiesta.
"For lunch at Burger King, I'd order a Whopper Jr. Sandwich without mayo. At just 240 calories, 10 grams of protein, 10 grams of fat and 410 milligrams of sodium, it's a relatively healthy choice and quite satisfying. Or, as an alternative, I'd select a BK Veggie Burger, again without mayo, which is only 320 calories, though it's higher in sodium at 840 milligrams. In addition, I'd add some apple slices and an eight-ounce fat-free milk (30 and 90 calories, respectively). All told, lunch will set me back 360 calories." — Christine Palumbo, MBA, RDN, FAND, Chair, Member Value Committee, Academy of Nutrition and Dietetics
"At Burger King, I would order the Veggie Burger. It's one of those items that they have, but it's not always listed on the menu—at least at the drives-thrus that I've been to. Since I know they will customize it, I ask for no mayo and swap in mustard instead. I would eat my burger open-faced, without the top bun, leaving room for the value-size fries (the smallest size they have)." — Keri Gans, RDN, author of The Small Change Diet
Tendergrill Chicken Sandwich and Coffee
"This is an easy question for me! I'd go for the Tendergrill Chicken Sandwich. Grilled chicken is a staple in my diet as it is, so ordering a sandwich out is not out of the ordinary for me. It fills me up without making me feel like I overate. This sandwich is 380 calories, and it drops to 290 if you tell them to hold the mayonnaise. Most likely I would only order the sandwich to eat, with water and coffee to drink. But if I was really hungry, I might also get a side salad with Italian dressing." — Heather Mangieri, MS, RD, CSSD
Chicken, Apple and Cranberry Salad with Tendergrill
"For dinner, I'd go for a Chicken, Apple & Cranberry Garden Fresh Salad with Tendergrill and dressing. The calories aren't bad at 480, and it provides a whopping 28 grams of protein and only 480 milligrams of sodium. I'd treat myself to a soft-serve cone at just 160 calories and would feel satiated and happy. But, I'd make sure to drink water with this because of the sodium!" — Christine Palumbo, MBA, RDN, FAND, Chair, Member Value Committee, Academy of Nutrition and Dietetics
"At Burger King, we'd go for one of two things: The Chicken, Apple, and Cranberry salad that, while a smaller meal than we'd normally eat for a lunch or dinner, does offer high-fiber carbs from the fruit and protein from the chicken, which makes it more satisfying than all-veggie salads; or the Egg and Cheese Muffin with a side of apple slices, which provides a combination of carbohydrate and protein that keeps energy stable for the morning. Adding the apple slices beefs up the meal's fiber and overall volume." — Willow Jarosh MS, RD, and Stephanie Clarke MS, RD, co-owners of C&J Nutrition and co-authors of  The Healthy, Happy Pregnancy Cookbook
"If I stopped at Burger King for lunch, I'd go for a kids' meal. The kid-friendly size of either a cheeseburger or a plain hamburger would be my go-to meal for two reasons: first, kids' meals are easy to order, simple and pre-portioned so calories are easily managed; second, these meals often offer a fruit option like apple slices or apple juice, which helps balance out the meal. Plus, you can have an indulgence like the kids' meal-sized French fries without breaking the bank when it comes to calories." — Diane Welland, MS, RD, author, and nutritionist6254a4d1642c605c54bf1cab17d50f1e
Image: ricochet64 / Shutterstock.com
More content from
Restaurants