The Definitive List of the Best Drinks for High Blood Pressure
If you've been diagnosed with hypertension, it's worth keeping these drinks on hand.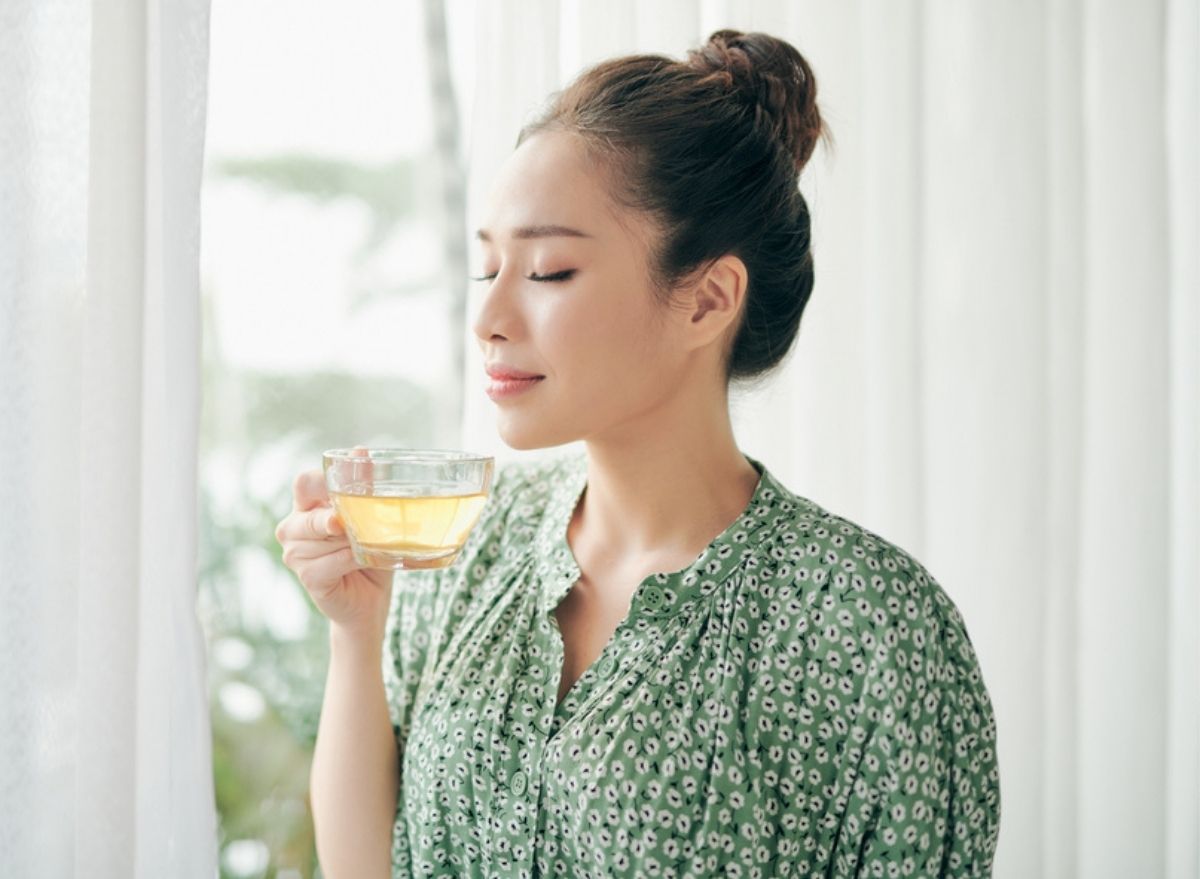 If you've been diagnosed with high blood pressure, odds are your doctor or dietitian has outlined a diet plan for keeping your numbers in the healthy range. But as you're loading up on heart-healthy foods like fruits, veggies, whole grains, and legumes, don't forget that your daily drinks matter for BP, too.
Focusing on fluids isn't just about keeping you hydrated—though, of course, hydration can make a serious difference for blood pressure. Many drinks also contain nutrients and antioxidants to keep your blood flowing freely.
Need something to sip that won't spike your BP? Check out this definitive list of the best drinks for high blood pressure—and then don't miss the #1 worst drink for this condition.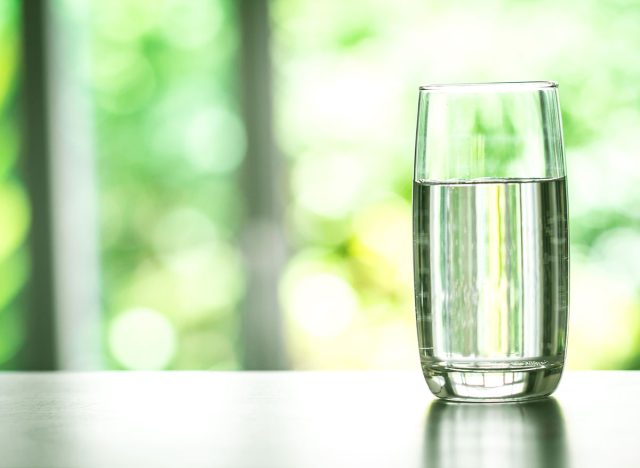 You knew we had to start our list with the best, most universal drink of all, right? While it might not be the most exciting beverage, water is our top choice for regulating blood pressure. For starters, it's a sugar-free, fat-free, calorie-free drink that won't interfere with your dietary goals. And then there's the overwhelming evidence that hydration—or lack thereof—can significantly affect blood pressure.
Research shows that when the body's fluid balance is out of whack, it can wreak havoc on blood pressure, causing it to increase or dramatically decrease. (That's not a good thing—just like high BP, very low blood pressure isn't desirable for health.) Habitually low water intake has been linked to increased future risk for adverse cardiovascular events.
If you tend to get tired of guzzling plain H2O, consider investing in an infuser bottle. Its removable insert can be used to impart all sorts of creative flavors, from fruits to fresh herbs—without adding calories or sugar.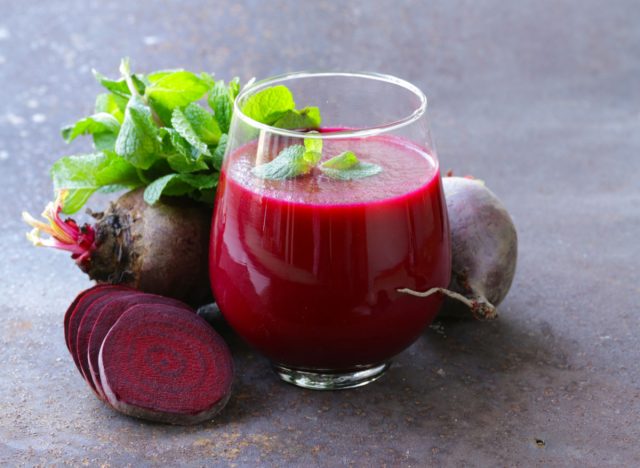 With their ruby-red color and shape resembling a heart, beets (and their juice) happen to be an excellent choice for your ticker. Beet juice contains nitrates, substances that dilate your blood vessels, allowing the unimpeded flow of blood.
In a 2014 study in the journal Hypertension, 68 subjects who drank just over eight ounces of beet juice for two weeks lowered both their systolic and diastolic blood pressure. You can't beet that!
Want the benefits of beet juice but aren't a fan of drinking it straight-up? (We don't blame you.) Try this tasty, immune-boosting blood orange beet smoothie.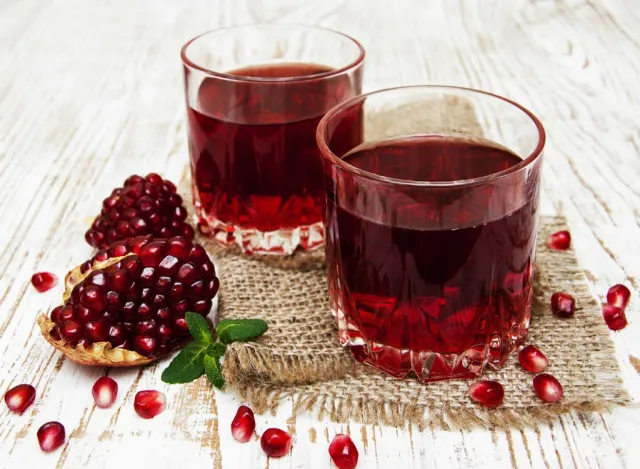 Add another scarlet-colored juice to the menu! Sweet, tangy pomegranate juice—conveniently found in grocery store cold cases—is a superhero for heart health. Between its high levels of potassium and incredible antioxidant content, it's worth raising a glass to lower your blood pressure.6254a4d1642c605c54bf1cab17d50f1e
Two separate research reviews have examined the effects of pomegranate juice on BP. One from 2011 concluded that regularly drinking the juice could reduce systolic blood pressure, while one from 2017 found that both systolic and diastolic BP came down with regular drinking. No wonder pomegranate juice is our choice for the #1 best drink for your heart.
Enjoy a morning cup of tea? Make it green for better blood pressure. This ancient beverage packs an antioxidant punch that could help your BP simmer down (even as it perks you up with a hint of caffeine).
A 2020 meta-analysis of five clinical trials found that regular tea intake resulted in reduced systolic and diastolic blood pressure—but that the green variety won out over black. Similarly, another analysis of 13 studies revealed that, compared with control groups, people who drank green tea had significantly lowered diastolic BP.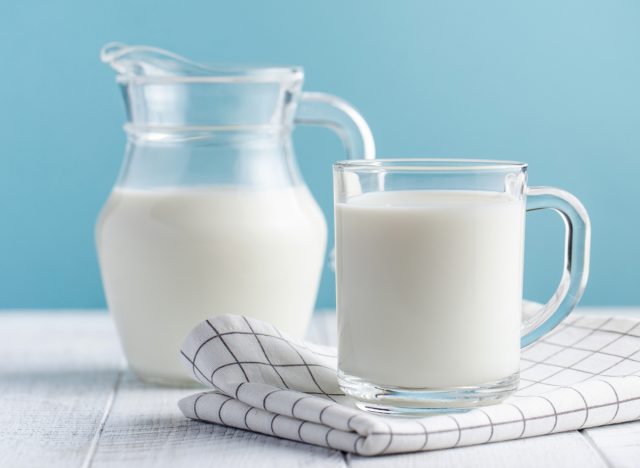 You might be surprised at the beverage that rounds out our list: good old-fashioned cow's milk. Pouring some on your breakfast cereal might add more than creamy goodness. It could contribute to healthier blood pressure.
According to an older study from 2006, people who consumed more than three servings of dairy per day were 36% less likely to have hypertension than those who ate just a half-serving each day. People who opted for low-fat dairy (and limited their saturated fat in general) had an even lower risk.
More recently, research from 2018 confirmed that drinking more low-fat milk could significantly bring down both systolic and diastolic numbers. Though it's not perfectly clear why low-fat milk has these effects, it's possible that its mix of nutrients—like potassium, phosphorus, and calcium—work together to stabilize blood pressure. No matter the "why," we say drink up!
Sarah Garone, NDTR
Sarah Garone, NDTR, is a registered nutrition and dietetic technician, and a health, nutrition, and food writer.
Read more about Sarah