The Best-Ever Burger for Weight Loss
Ah, summer has finally arrived–which means it's time to fire up the grill and have your friends over for a barbeque.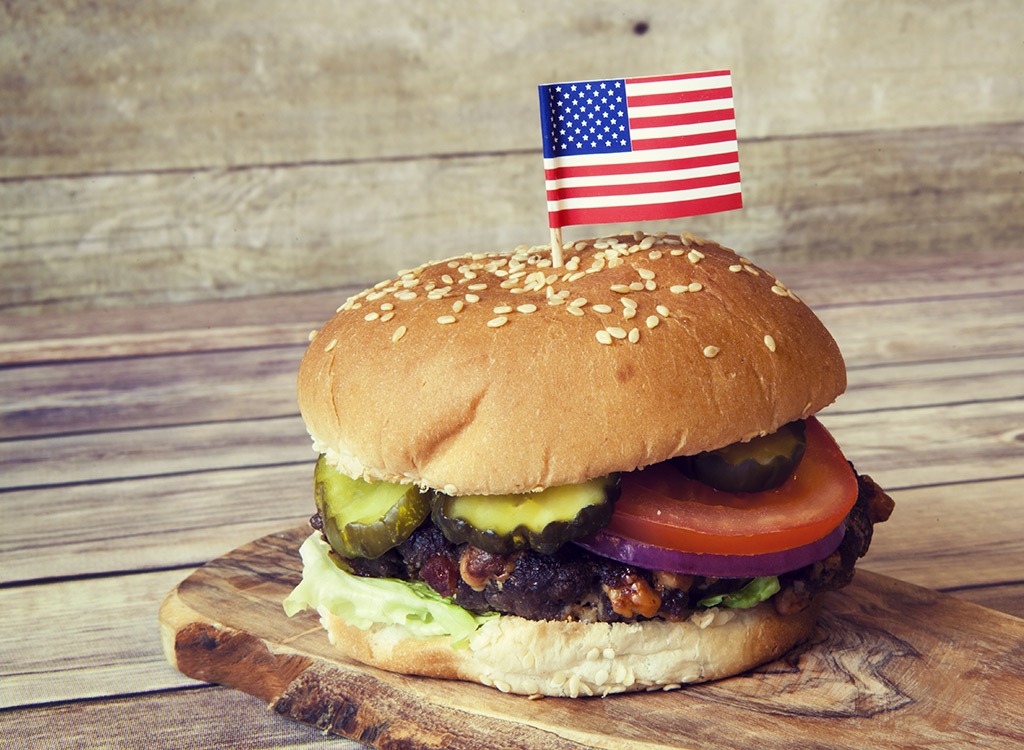 The only trouble: You're on a diet and you don't want to blow it with your go-to greasy burger. With our help, you don't have to! Though some BBQ staples are harder to healthify than others (like potato chips), this summertime staple isn't one of them. With some quick and simple tweaks to your original recipe, you can transform a diet-derailing hamburger into a meal that will help you reach your weight loss goals.
Here's what you'll need to buy to whip one up:
Three-Ounce Grass-Fed 95% Lean Beef Patty: Opting for 95% lean over 85% doesn't just save you six and a half grams of fat, it also slashes the saturated fat in half and keeps 50 calories off of your plate. Keep the meat from drying out by mixing it with minced button mushrooms and onions. For every cup of meat use a quarter-cup of vegetables—this ensures you'll get the right amount of moisture without altering the texture. Prefer a frozen burger? We recommend Bubba Burger Grass-Fed or Trader Joe's Grass-Fed Angus Burgers.6254a4d1642c605c54bf1cab17d50f1e
Martin's 100% Whole Wheat Potato Rolls: These potato rolls are the perfect vessel for your weight-loss burger. The whole wheat adds a potent fiber punch to keep you satiated, and its seven grams of protein will support your hard-earned lean muscle mass.
Kraft Singles 2% Milk Sharp Cheddar: There may be a few lighter cheeses out there, but they don't taste like cheese. If you're looking for an all-purpose burger topper, use this one—just stop at one slice to keep calories in check.
Annie's Naturals Organic Ketchup: It may cost you an extra dollar or two but it's worth springing for organic. Organic tomatoes carry twice as much cancer-fighting lycopene as its conventional counterparts, and this version of the classic condiment is free of high fructose corn syrup, an additive shown to increase appetite.
Grey Poupon Classic Dijon: This low-cal mustard is made mostly from mustard seeds, which are loaded with omega-3 fatty acids. Go ahead and add a teaspoon or two.
Medium Low-Sodium Pickle: Pickles are low-cal, have a hit of good-for-you fiber and are covered in fat- and carb-incinerating vinegar, so no need to feel guilty about piling them onto your patty. Be sure you use the low-sodium variety to keep bloating and high blood pressure at bay.
320 calories, 9.8 g fat, 4 g sat fat, 702 mg sodium, 25.5 g carbs, 4 g fiber, just under 10 g sugar, 33 g protein
—not bad at all compared to a standard fast-food burger, which can carry double the calories and fat.