This Is the Best Time to Eat Lunch for Lasting Energy, Say Nutritionists
Learn exactly when you should have that midday meal.
There's a lot of hype about breakfast and dinner, but how about the equally important midday meal that is lunch? Between a hectic work schedule and finding time to squeeze in a workout, it can be hard to eat lunch at a consistent time every day of the week. Cynthia Sass, RD, CSSD, NYC, and LA-based performance nutritionist says there are myriad factors that help to determine when the best time to eat lunch for you exactly is. With that in mind, it's best that we explore some of these potential factors. We consulted Sass and Sydney Greene, MS, RD, at Middleberg Nutrition, for insight to help you determine once and for all when is the right time to break out the brown bag and eat that midday meal.
What time should you eat lunch if you ate a hearty breakfast?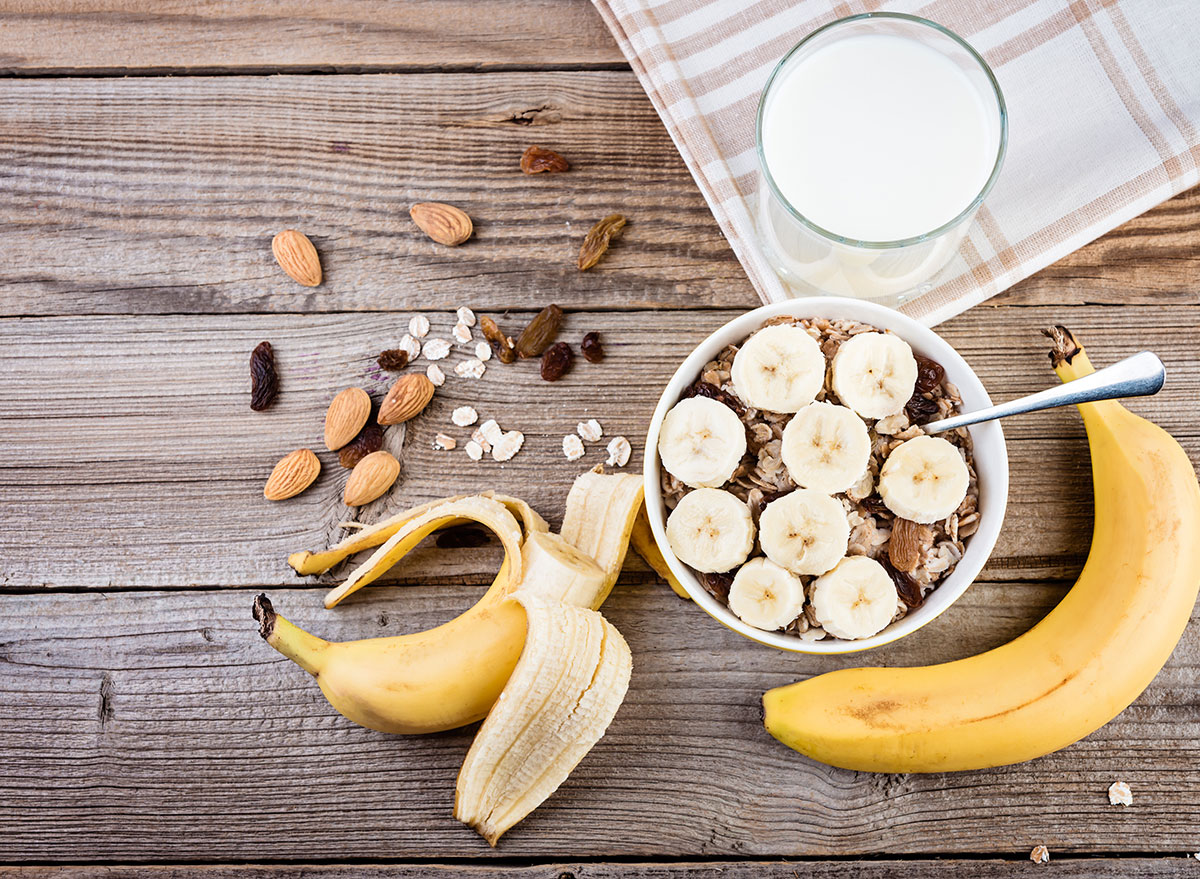 Greene says, "This is where individuality and a bit of intuition come into play. If you are not hungry, there is no need to force yourself to eat."
Sass adds, "A healthy, balanced breakfast should leave you feeling full and energized for about 4-5 hours, so if you ate breakfast at 8 am, you should be ready for lunch around noon or 1 pm"
Greene concurs with Sass, and says that if you eat breakfast around 8 am, it's best to eat lunch between noon and 2 pm, depending on when your body tells you it's hungry—you always know!
How about if you ate a small breakfast or didn't eat breakfast at all?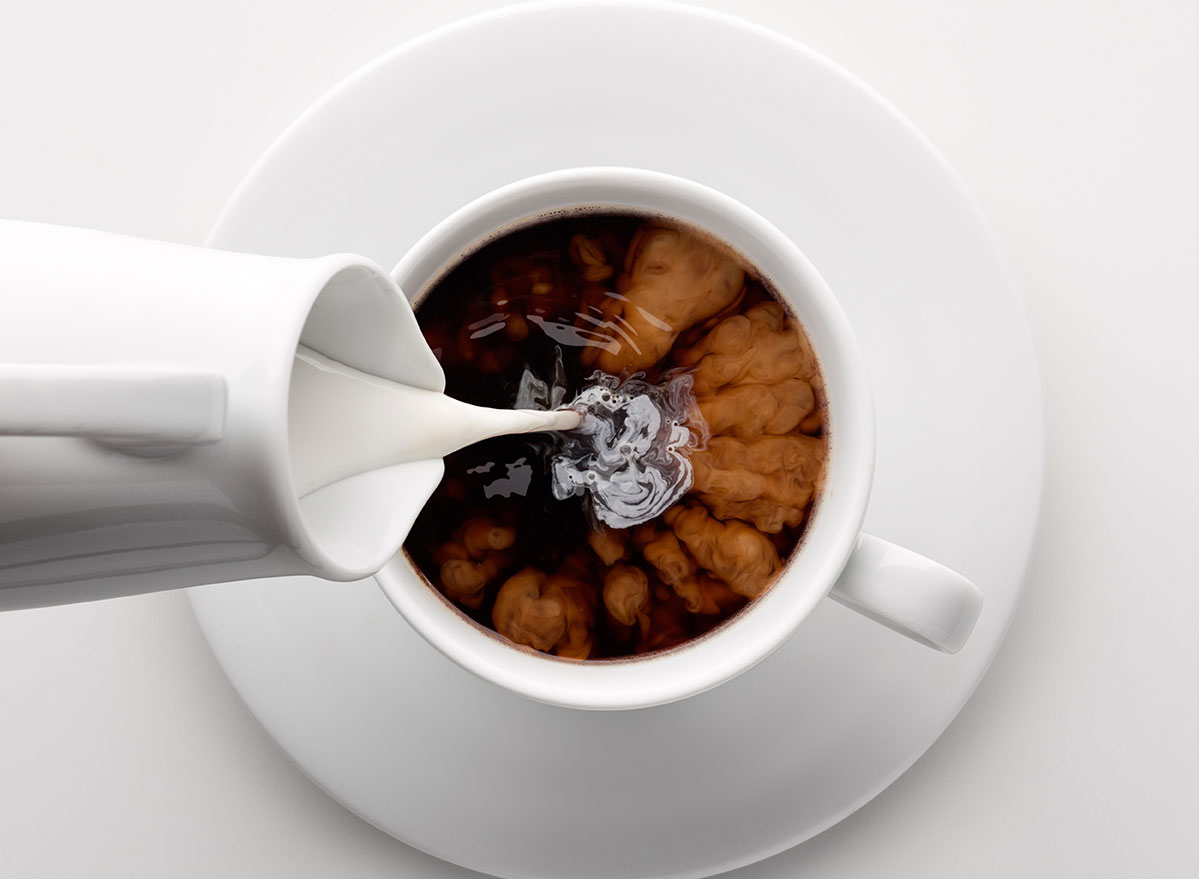 Sass explains that an individual's physical activity levels play a big role in this. "This largely depends on your activity level during this time period, but logically, if you skipped breakfast or ate something very small, you should feel hungrier sooner and need to fuel your body to support your activity—even if it's just being at work," she says.
Greene says that establishing a routine is key to avoiding eating lunch at all different hours of the late morning or early afternoon. Essentially, an inconsistent lunchtime can easily be resolved by eating a relatively consistent portion of food at breakfast and eating breakfast at around the same time every day. If for some reason you didn't get enough to eat at breakfast or if you skipped it altogether, a small, nutrient-dense snack won't spoil your midday meal. If anything, it will help you from slipping into a hangry state.
"I suggest trying to keep as close to a routine as possible in order to [avoid] mindless over-snacking throughout the day. Aim to keep lunch as close to around your usual time as possible, and have a small strategic snack to get you through. Unless someone is engaging in intermittent fasting, I truly recommend eating 1-2 hours within waking," she says.
What if you can't eat a lot in the morning?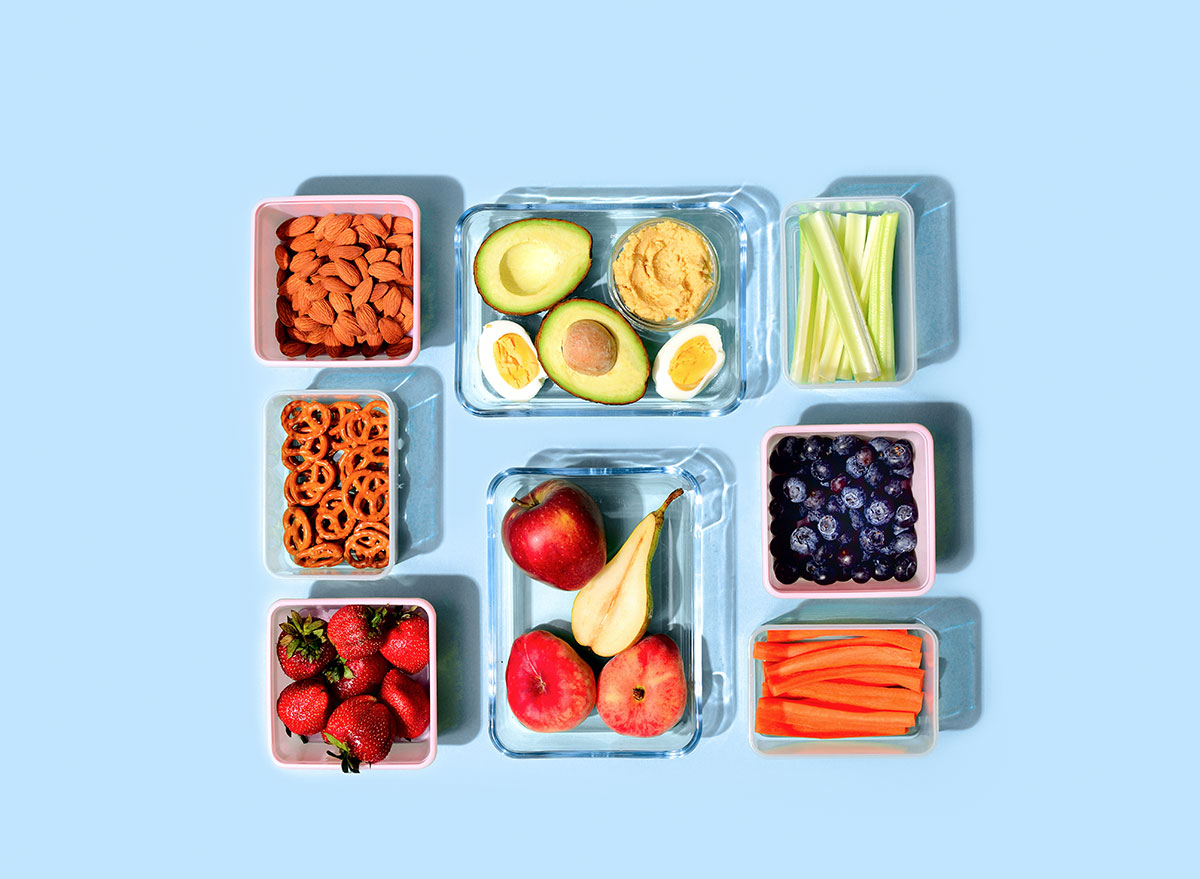 If you cannot stomach a hearty breakfast, Greene suggests pairing snacks that are rich in fiber, protein, and healthful fats—all of which boost satiety. Such snack pairings include walnuts and a banana, an apple with 1-2 tablespoons of peanut butter, one hard-boiled egg with one-third of an avocado, or one string cheese with a handful of baby carrots. The options are endless.
Sass says that typically, a healthy 100-calorie snack should help keep you full and energized for up to one hour. Of course, how much you ate for breakfast and how active you are during that time of day could also impact how full you feel from that 100-calorie snack.
How many hours should you wait to eat lunch after breakfast to better facilitate digestion?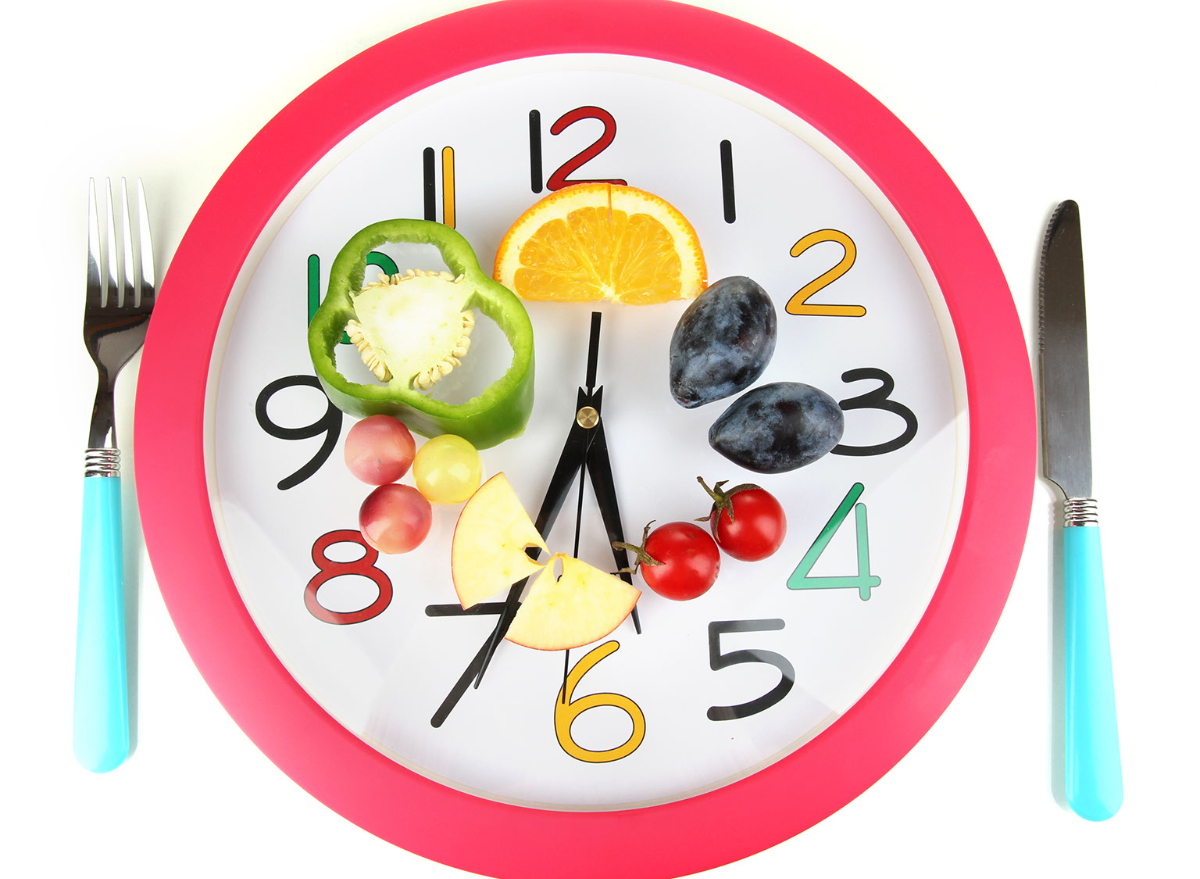 "There are many opinions on the ideal amount of time to wait between meals, says Greene. "Research has looked at meal frequency and its association to weight loss, heart health, and diabetes, and it appears no one has landed on one specific recommendation. In general, I encourage clients to aim for 3-5 hours between meals, as this allows the body time proper time for digestion."
Sass also reiterates that while a well-balanced breakfast should—in theory—tide you over for about 4-5 hours, it's also important (if not more important) to listen to your body first, rather than determining when to eat solely off of time.
"I advise my clients to pay attention to hunger and fullness cues in addition to energy, mood, and other indications of when and how much to eat," she says. "I believe it's best to have a mild to moderate level of hunger when you eat—not starving, but some concrete physical signs and symptoms of hunger."
For example, if you still don't feel hungry six hours after when you had breakfast, then maybe that's a cue for you to not consume as many calories first thing in the morning. Identifying how much you are eating at each meal involves practicing mindfulness.
"I counsel my clients to try to develop consistent patterns when it comes to meal timing, balance, composition, and portions," says Sass. "In addition to supporting better digestion, this optimizes energy and helps [to] better regulate blood sugar and insulin levels, and helps with weight management."
How about if you have an afternoon workout to do? What time should you eat, and about how much?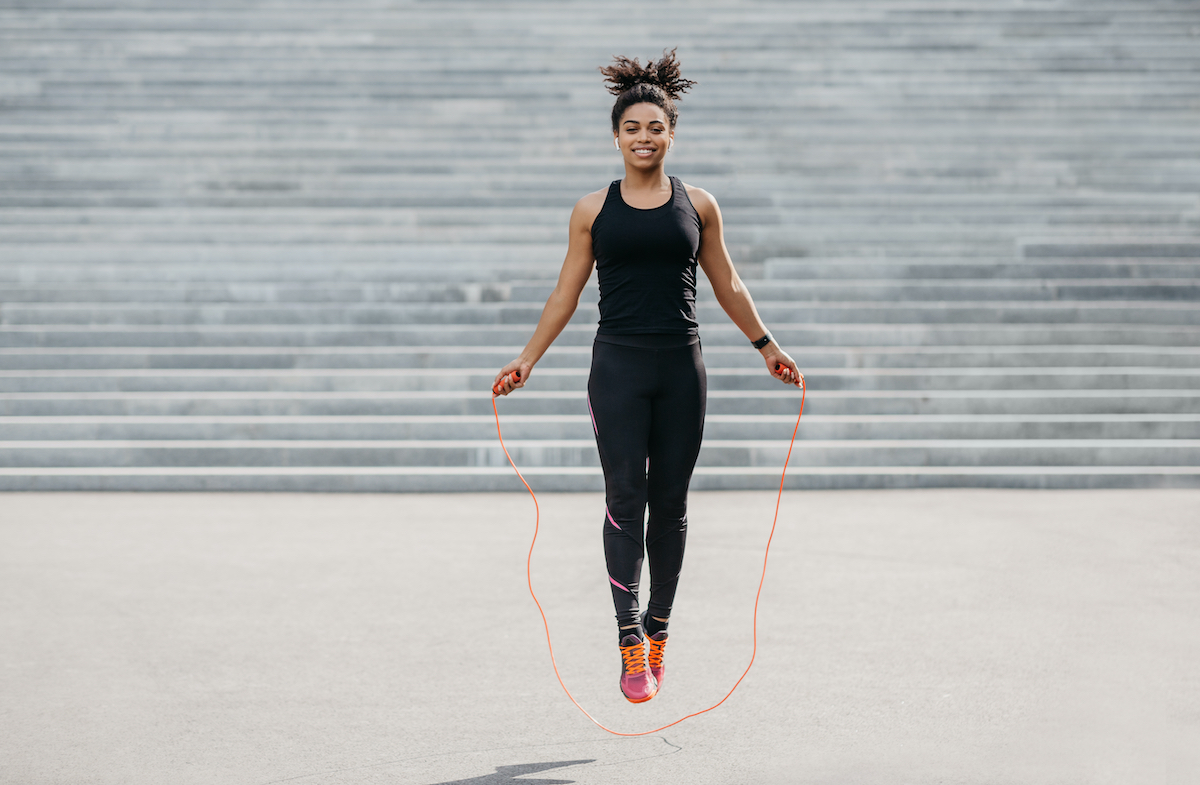 Both experts explain two different ways to approach lunch without an afternoon workout ahead.
Greene points out that after a workout, it's critical to eat something to replenish your muscles, whereas before a workout you may just need a quick bite to eat for energy. "If possible, I recommend eating lunch after the workout, as having a meal ensures you get in protein, carbohydrates, and some healthy fats," she says. Greene recommends eating two pieces of dried fruit such as an apple, dates, or mango for a quick carbohydrate release, aka the macronutrient that will give you the fuel you need to power through the entire workout.6254a4d1642c605c54bf1cab17d50f1e
Sass offers another tactic. She says that if you eat a full, balanced lunch, or one that's filled in vegetables, lean protein, and healthy fats and carbs, wait for at least two—if not three hours—so that everything digests before you work up a sweat. Greene also agrees that this is adequate time for digestion if you choose to eat lunch before you work out.
"You can also split lunch and have healthy carbs, say a baked sweet potato or a banana, about an hour before the workout, and the rest (veggies, protein, healthy fats) right after, to support healing and recovery," says Sass. "Again, it depends on the time of the workout. The split would work better for an early afternoon workout, 1 or 2 p.m., versus late afternoon so you don't push dinner too far back."
What if you skip lunch and prefer to have a larger dinner?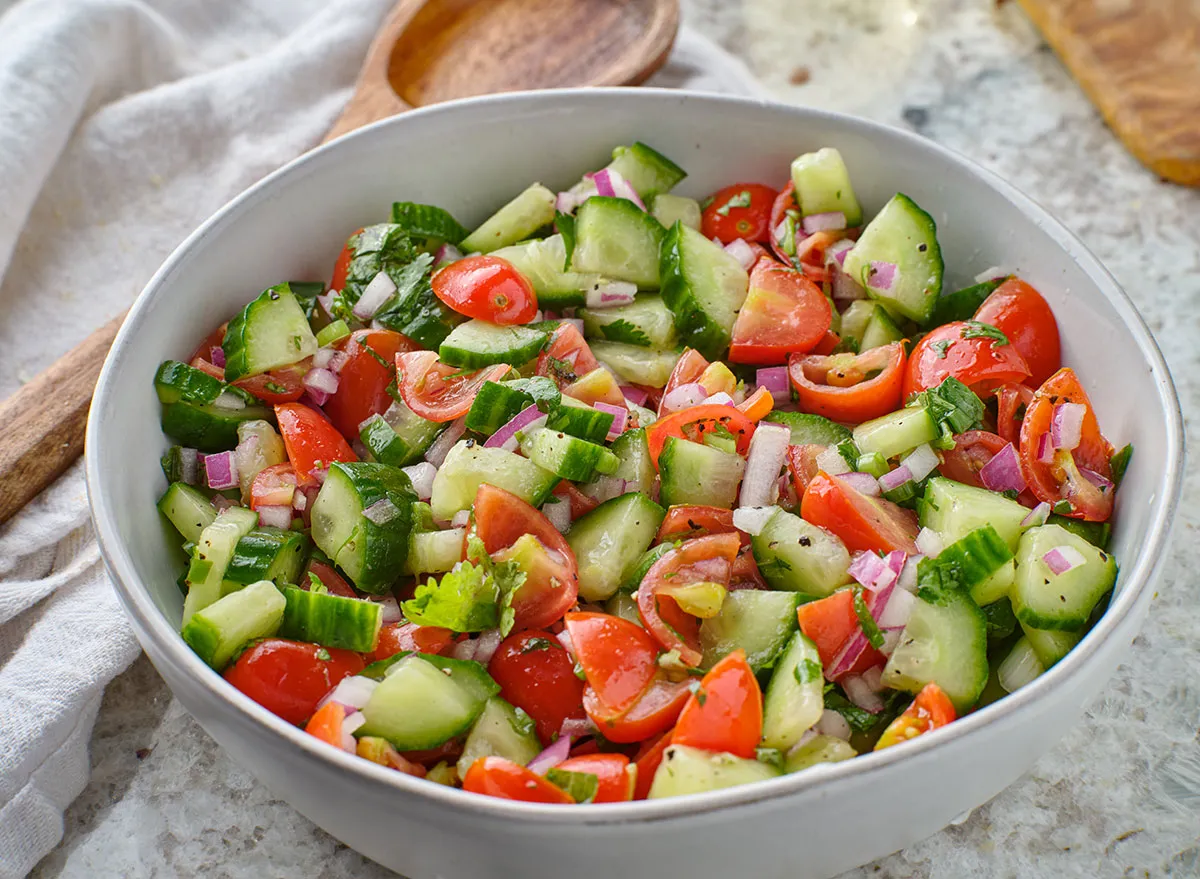 We get it, your work schedule is crazy and you don't feel like you have enough time to eat a meal during the day, so you eat a snack to hold you over until dinner. The question is, is this good for your health?
"Research has shown that those who eat most of their food at night tend to eat more overall calories," says Greene. "For this reason, I suggest not skimping out on lunch. If you hate salads, go for a sandwich on whole-grain bread with veggies and protein [and] skip the condiments, or a warm grain bowl containing at least two fist-fulls of veggies." She says that adopting this routine will help you to feel full throughout the day, avoid substituting unhealthy snacks for meals, and overeating at dinner.
So, do you think you have a good idea of when it's best for you to eat lunch? There are certainly a lot of things to consider other than just, "What's for lunch?"
Get even more healthy eating tips in your inbox by signing up for our newsletter!
Read more: