11 Best Restaurant Chains For a Birthday Celebration
These popular spots help you go all out on your special day.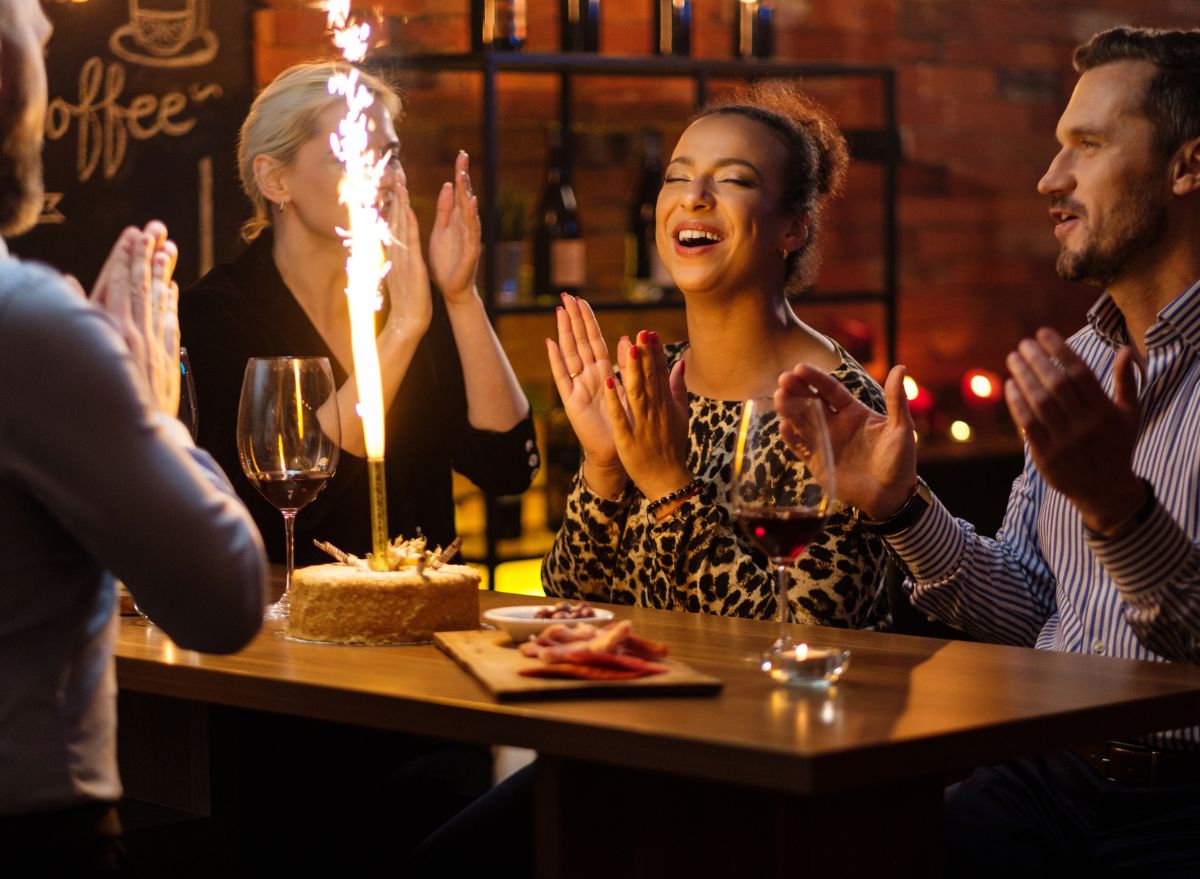 If your birthday is coming up and you're stumped on where to celebrate it with family or friends, may we suggest booking a reservation at a popular restaurant chain? Planning a birthday brunch, lunch, or dinner at home can be hard (not to mention time-consuming and costly), which makes leaving all the details to a restaurant to handle all the more appealing. The restaurant can cover the meal prep, cooking, setup, and cleanup—all you have to do is show up.
Celebrating your special day at a restaurant chain also comes with its own unique benefits. For starters, many spots offer birthday freebies, which may include free appetizers or complimentary desserts—psst Benihana gives you a $30 gift certificate to use during your birthday month. Beyond rewards, many chains also offer private dining, which can come in handy if you're looking for a more intimate space to celebrate your big day, and a long list of shareable appetizers or family-style entrees that make ordering a breeze.
Whether you're looking for somewhere to share a meal with a few close friends or really want to go all out and plan a fabulous fete with family, read ahead below. From iconic restaurant chains that can accommodate hundreds of people (we think this might come in handy for a parent's 60th birthday party) to other spots that serve full-sized cakes to help make your life easier (no more having to run to the bakery to pick something up), here are 11 of the best restaurant chains for a birthday celebration. Enjoy!
Tasty dishes, a fun ambiance, and that cheesecake—what's not to love about The Cheesecake Factory? Started in the 1970s, this famous restaurant chain is a great place to celebrate your birthday—they have 300-plus locations worldwide, over 200 different dishes on their menu (prepared from scratch, might we add), a list of shareable appetizers, and, yes, upwards of 30 variations of cheesecake. Even sweeter? The birthday person gets a free sundae with their meal when they dine here on their special day.
Everyone has to celebrate at least one birthday at Benihana. The sushi and Japanese steakhouse that got its start in New York City over 50 years ago is loved for its delicious hibachi dishes that can be shared, tasty drinks, specialty sushi rolls, and dramatic meal presentation (if you've gone before, then you know just how fun eating here is).
Pre-fixe menus are available for groups of 17 or more, and private dining rooms are also an option if you want something all to yourself—just call the location beforehand to ensure they're available. And heads up—if you sign up for the brand's Chef's Table club (this keeps you up to date with anything and everything going on at Benihana), you're given a $30 birthday gift certificate that can be used any time during your birth month.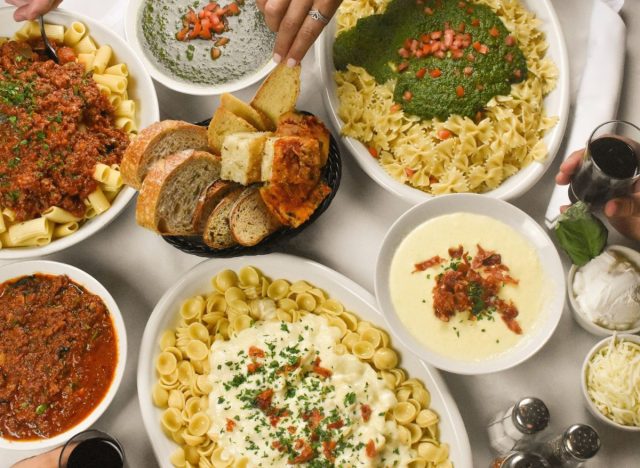 If you're looking for the perfect spot to have a good time with friends and family, look no further than Carmine's. Known as the original NYC family-style Italian restaurant, this popular chain has been serving up extra large platters of chicken parm, fried calamari, penne alla vodka, and a whole lot more since the 1990s. They have private dining rooms that can fit between a couple of dozen to several hundred people if you'd like to have a more personal experience, and they even offer full-sized desserts, such as their famous Italian cheesecake and cannoli spreads, that the whole table can enjoy.
For an elevated birthday dinner (or lunch) experience, be sure to try out Fogo De Chao, the buzzy Brazilian steakhouse that has roots going back to the 1970s. The beloved establishment currently has over 60 locations globally, with nearly a dozen more opening soon.
The chain has private dining rooms available for birthdays with customizable packages and meal preferences, and it carries a pretty good cake selection, too. Try the tres leches dessert that's made with vanilla sponge cake soaked in three kinds of milk, toasted meringue, and mixed berries if you love sweets.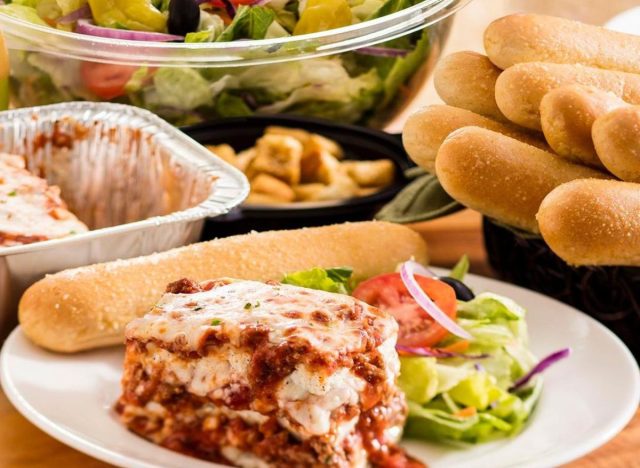 Even though Olive Garden is a fun spot to hit up during any time of the week, celebrating your birthday here can feel extra special, too. For starters, each birthday person receives a free complimentary dessert, and servers will gladly serenade you and your party by singing "Happy Birthday."6254a4d1642c605c54bf1cab17d50f1e
If you're dining with a bigger group, Olive Garden's family-style dining experience is a lifesaver—enjoy large portions of some of the chain's most loved favorites like lasagna, salad, fettuccine alfredo, shrimp scampi, and more. And don't forget their shareable dishes, such as the fried mozzarella, spinach-artichoke dip, and platter of warm Italian donuts that are perfect for serving the whole table. Private dining rooms may be available depending on location, too, so check in with your local Olive Garden before making a reservation.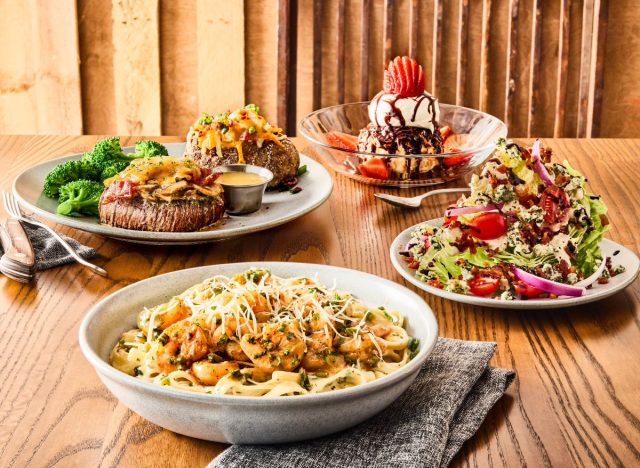 Try to look at the Outback Steakhouse menu without having your mouth water; go ahead, we dare you. This famous restaurant chain, which actually got its start in Florida, not Australia (if you can believe it), is an ideal spot to celebrate your next birthday.
For starters, it has tons of shareable appetizers like their Aussie Fries, Kookaburra Wings, Grilled Shrimp on the Barbie, and Bloomin' Onion (you know we couldn't forget to mention the Bloomin' Onion.) The long list of steak choices is perfect for red meat lovers, and the delicious dessert menu will satisfy any sweet tooth. Specific locations also have private dining available if you're looking for an intimate space to host your group—just call beforehand to confirm.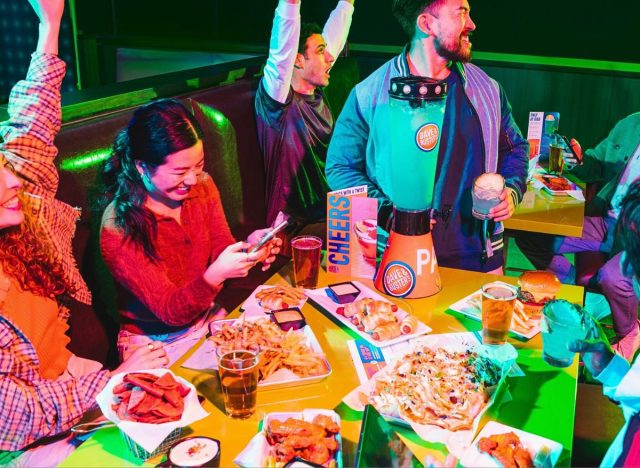 The arcade games, the desserts, the comfort food—is there any place more fun than Dave & Buster's? The uber-popular restaurant-slash-sports-bar-slash-arcade chain is the perfect spot to celebrate your next birthday. It has a menu filled with tons of tasty shareables, including crispy cauliflower bites, pretzel dogs, nachos, truffle fries, flatbreads, and so much more.
If you're planning a birthday party for a child, it has event packages available. Plus, if you have 15 or more guests, you can upgrade to a private room. Birthday honorees always receive free tickets or extra gameplay on their arcade cards.
If the get-together is for an adult, the chain will help you plan everything from choosing the perfect private function room or venue area to host your guests to building out a customized buffet menu, which includes delicious options like BBQ brisket, chicken parm, and vegetable and cheese crudites.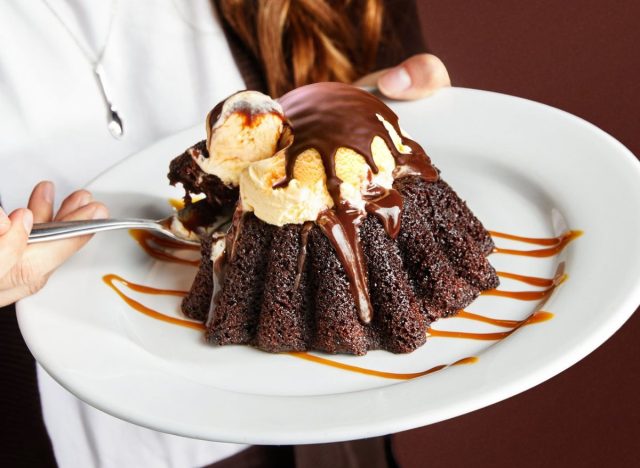 Chili's is a must for a few different reasons. First, if you've registered for My Chili Rewards, you get free chips and salsa (or a non-alcoholic beverage) during every visit and a free dessert on your birthday. It also serves appetizers that are the perfect size for the whole table—choose from its chips and dip trio, which is a platter of corn tostada chips served with options like guacamole, fresh salsa, and skillet queso, a basket of fried pickles, a platter of bone-in wings, and so much more. When it comes to cake, the chain has that down pat, too. Its molten chocolate cake, creamy cheesecake, or skillet chocolate chip cookie are all big enough to share.
The Old Spaghetti Factory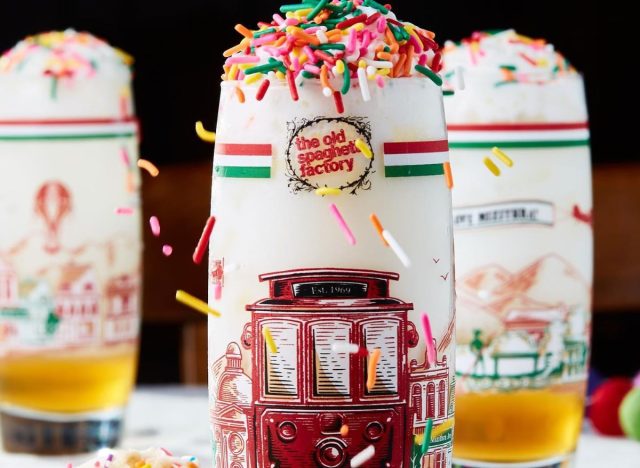 Mix things up by having your next birthday meal at The Old Spaghetti Factory. This family-friendly Italian restaurant chain, which has locations nationwide, serves up extra-large portions of Italian-American classics, including spaghetti and meatballs, chicken parm, and spinach and cheese ravioli.
A three-course meal option is available, which is served with fresh bread, a soup or salad, and ice cream, which can help make ordering with friends and family a breeze. They also accommodate certain dietary restrictions, which may be helpful, especially if you're dining with a big group—for instance, they offer gluten-free menu options and smaller senior portions. If you want to go all out, look into their private dining options, which can accommodate party sizes both big and small.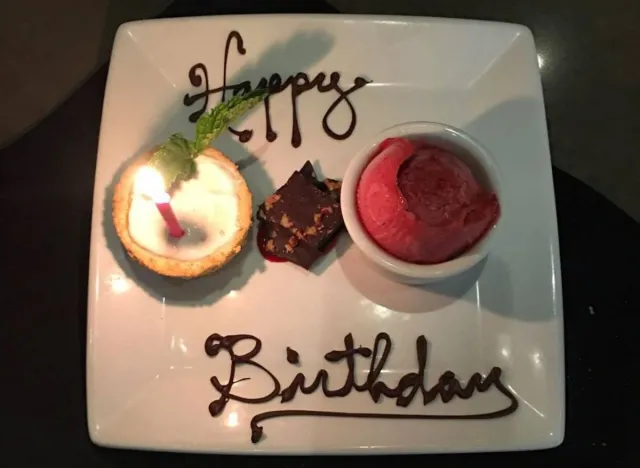 If you've never celebrated a birthday at Ruth's Chris Steak House (or have just not been at all), then you're missing out. This iconic steakhouse, founded by single mom Ruth Fertel in the 1960s, serves up some of the best steaks, homemade sides, and handcrafted cocktails around. It has plenty of shareable appetizers, including calamari, goat cheese and artichoke dip, and a chilled seafood tower, plus, a great cake and dessert selection.
Specialty menus are also available for those who follow vegetarian, gluten-free, or keto diets (or those just looking for lighter recommendations). Many locations offer private dining, too, which allows you to dream up your customized menu and have a more intimate birthday celebration.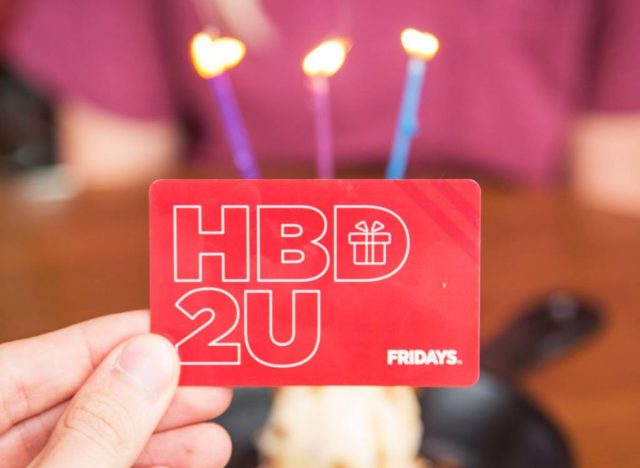 If you want a birthday meal full of delicious food and exciting ambiance, TGI Fridays is the way to go. Started in the 1960s, this classic birthday spot serves up platters of appetizers—loaded potato skins, whiskey-glazed sesame wings, pan-seared potstickers, warm pretzels, and more—that are big enough to go around. They also whip up some of the tastiest restaurant chain desserts, including their dessert platter (which feeds at least a dozen people), full-sized rainbow sprinkle cake, and a cookie party tray. Although private dining may not be available here, the spot does offer birthday freebies—you can get a special birthday surprise when you go in if you sign up for TGI Friday's rewards program.