Best Supplements for Feeling Calm, According to a Dietitian
When you feel like "just taking a deep breath" isn't enough.
Is it just us or can it sometimes feel like the most difficult thing to find a moment of calm? Life can be a bit stressful. Not to mention, we all just recently lived through a pandemic, and now the Delta variant of COVID-19 is emerging nationwide threatening to put our lives on hold once again. Like we said, a bit stressful.
Of course, you could try to take up meditation or yoga, but your diet can also play a key role in helping you feel calm. Sometimes, though, it can be helpful to turn to supplements to ensure you are getting all of those vitamins and minerals you need—especially the ones that contribute to feelings of calmness.
We consulted with Lisa Moskovitz, RD, CEO of NY Nutrition Group and a member of our medical expert board, to find out her recommendations for the best supplements to take for feeling calm. This way, you'll be armed with a dietitian-recommended guide next time you find yourself in the pharmacy aisle. Here's what she recommends, and if you find your stress is impacting your sleep as well, be sure to check out these Best Supplements for Sleep, According to Experts.
Sweet Calm by Objective Wellness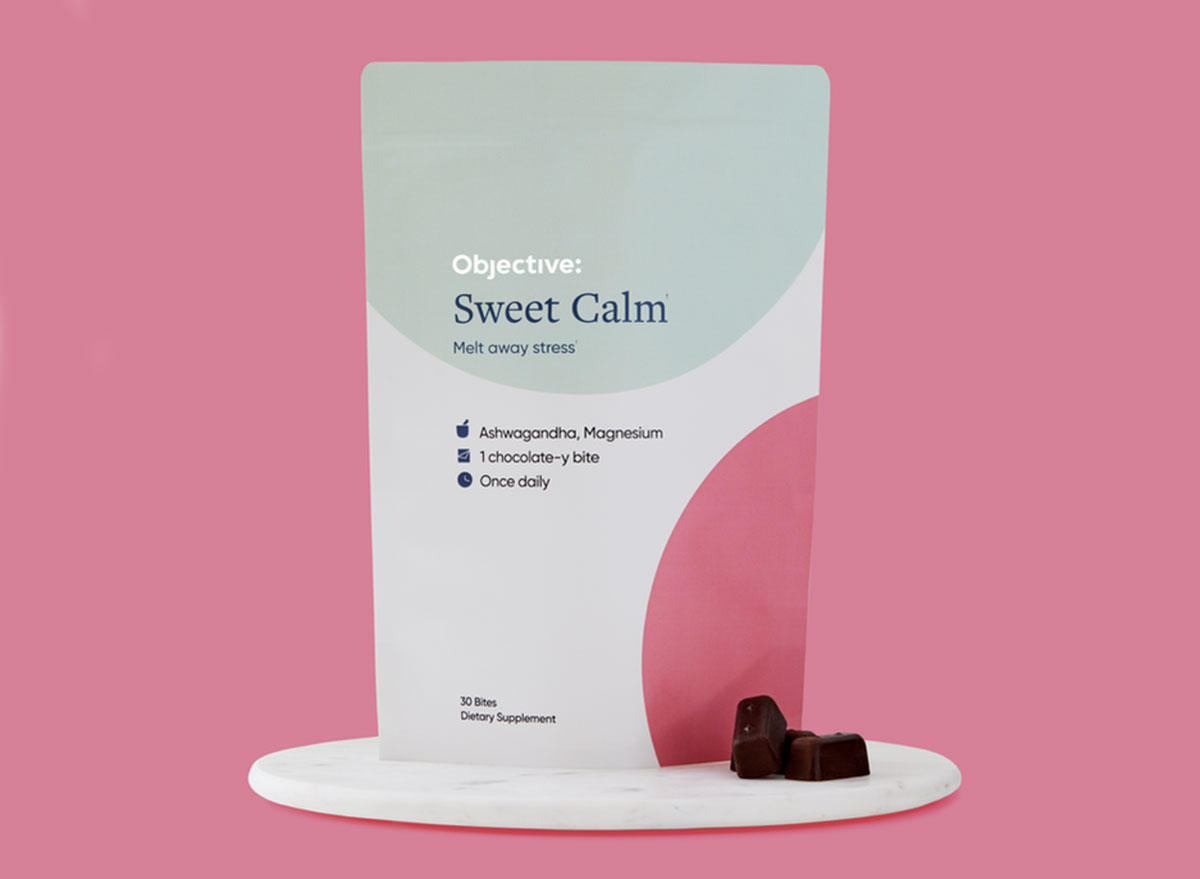 In this supplement, the most important nutrients included are magnesium and ashwagandha.
"With 45 milligrams of magnesium glycinate and 162.5 milligrams of Ashwagandha, Sweet Calm by Objective Wellness will channel your inner peace one bite-sized chocolate at a time," says Moskovitz.
Yes, you read that right—chocolate. Unlike most supplements that come in pill form, the Sweet Calm by Objective Wellness supplements are little chocolate bites.
According to Moskovitz, "Research shows that magnesium, especially glycinate, can help balance mood and ashwagandha is an adaptogen that targets and improves the stress response for enhanced well-being."
The Magnesium Complex Powder by GoBiotix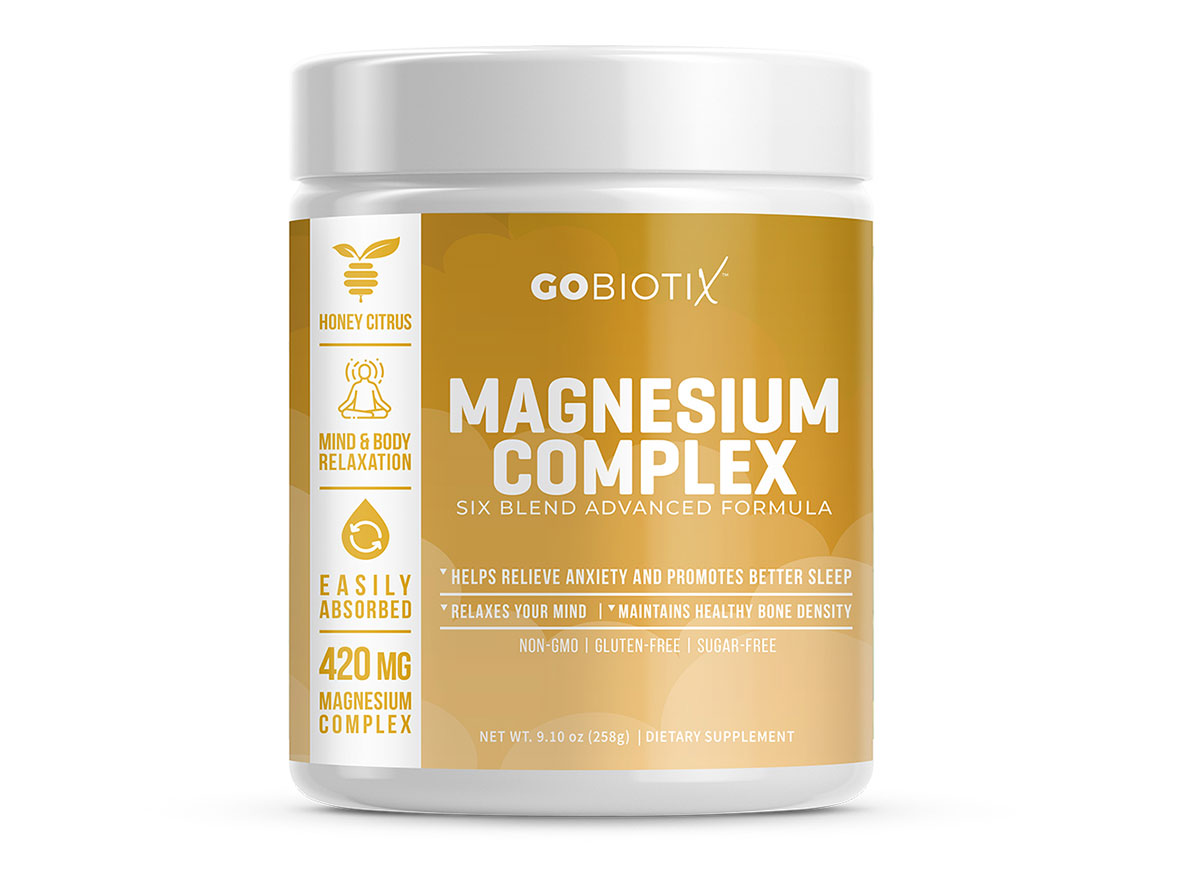 Another supplement packed with magnesium, "the Magnesium Complex Powder by GoBiotix packs in 420 milligrams of magnesium that can be stirred into your favorite liquid base for a refreshing dose of calm," says Moskovitz. Plus, it comes in a variety of flavors.
"[It] contains a Magnesium blend that targets nerve and muscle function while improving energy, sleep, bone health, fighting against headaches, and most importantly, relaxing your mind," says Moskovitz.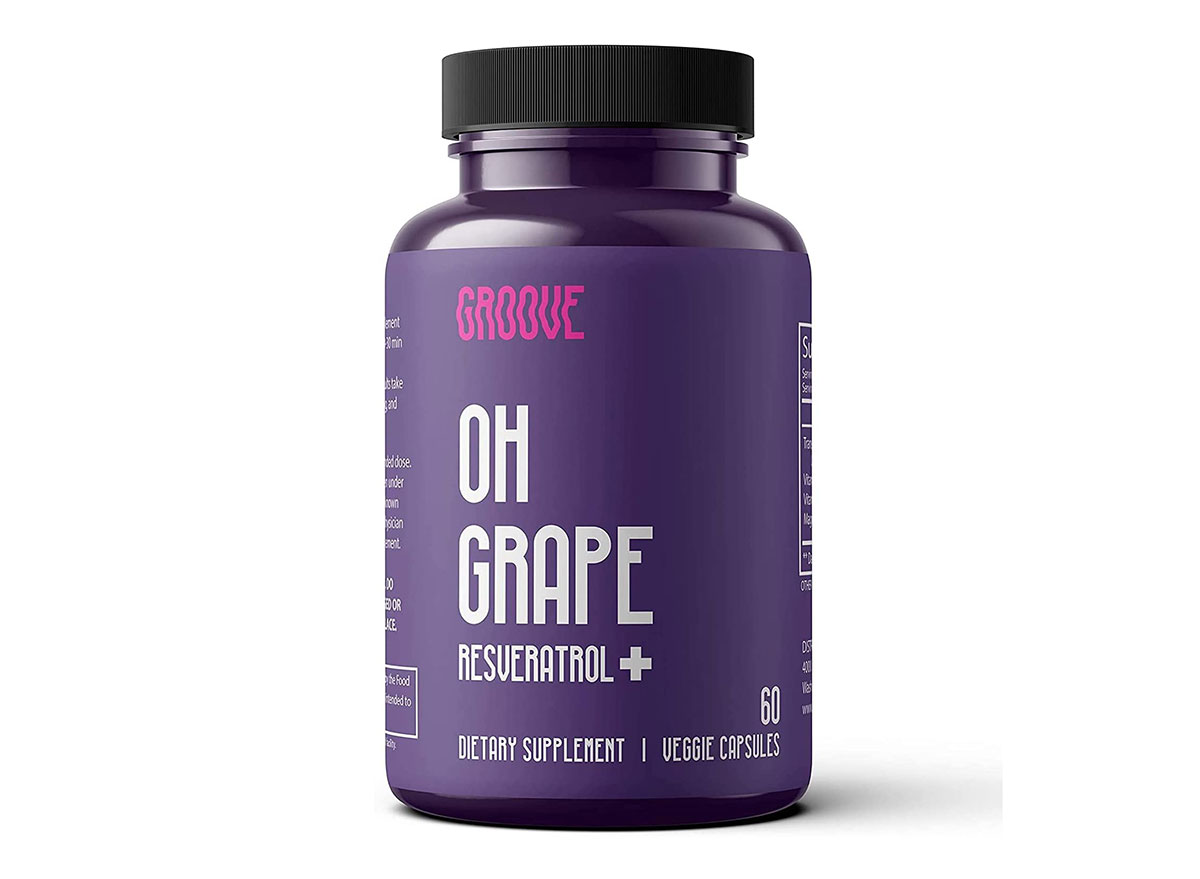 This Oh Grape By Groove supplement is packed with 500 milligrams of resveratrol, a powerful polyphenol found naturally in the skin of red grapes. Moskovitz highlights that research on resveratrol found that it can fight against stress by blocking a certain anxiety-inducing enzyme.6254a4d1642c605c54bf1cab17d50f1e
"Oh Grape also provides 150 milligrams of moodiness-mitigating magnesium and 2,000 IU of vitamin D," says Moskovitz. "Vitamin D deficiency is linked to increased incidence of depression and anxiety. This definitely sounds like it could be a beneficial supplement for those suffering with mental health challenges.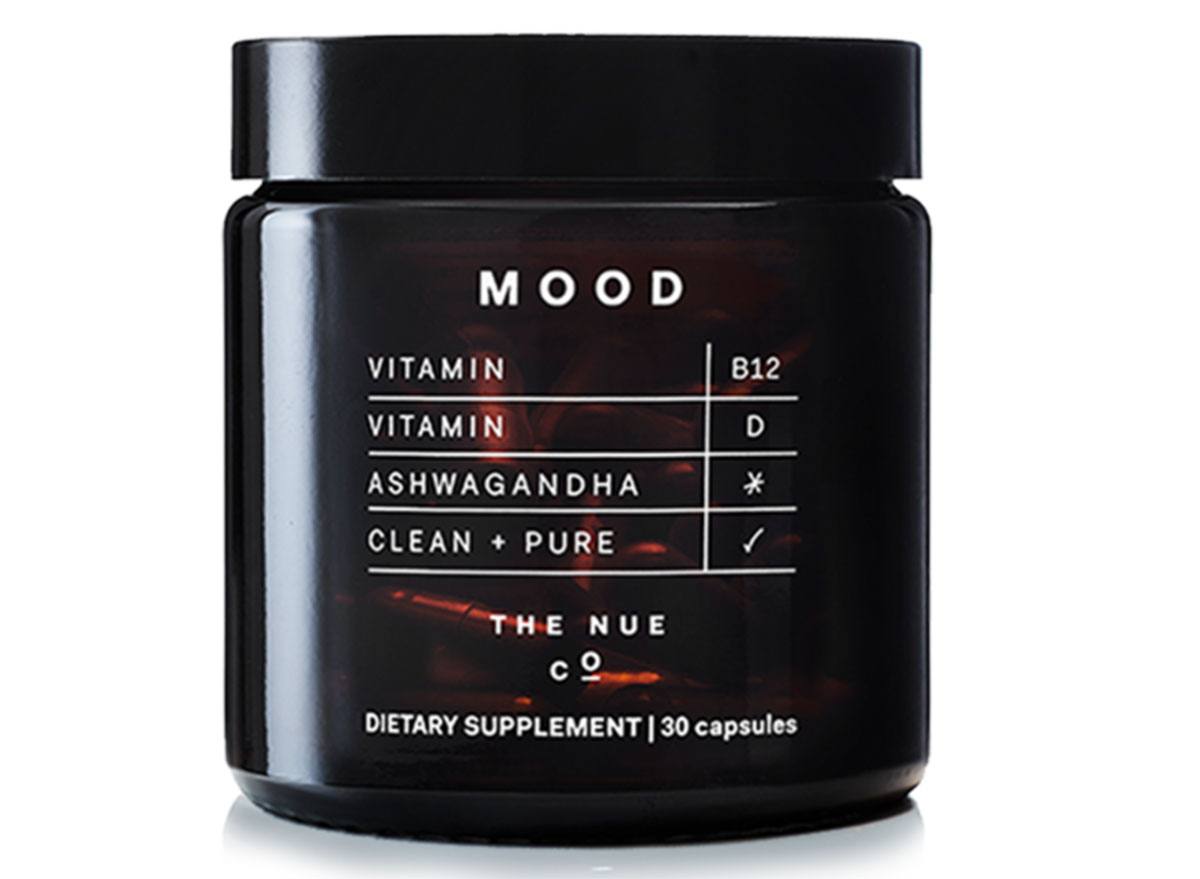 The name says it all. But, if you're looking for more of an explanation, Moskovitz has got you covered. "If your objective is a more calm and manageable mood, this supplement has all the essentials: Ashwagandha, vitamin D, and B-vitamins," she says. "B-vitamins can specifically assist in serotonin production, an important feel-good neurotransmitter, and mood-regulator."
So, when it comes to improving your mood, B-vitamins seem to be a big help. Not to mention, The Nue Co highlights that their patented version of Ashwagandha can decrease daily stress response by 62.2%. That is a statistic that makes us want to give this supplement a try.
Big Chill by Hum Nutrition
Big Chill by Hum Nutrition uses a super stress-fighting adaptogen not found in any of these other supplements, Rhodiola Rosea. According to Moskovitz," Rhodiola supports healthy adrenals that improve the mind's overall stress response."
It's your overall stress response that could be impacting your ability to feel calm, so this supplement can be a game-changer.
It's also important to note that "Hum Nutrition boasts a 20% lower stress score after 14 days of consistent supplement use," as highlighted by Moskovitz. Want to start feeling 20% less stressed? Adding this to your cart might be a great start to getting there.
Get even more healthy tips straight to your inbox by signing up for our newsletter! After, read these next:
Rachel Linder
Rachel is an Associate Editor responsible for compiling the daily Eat This, Not That! newsletter, making TikTok and YouTube videos for the brand, writing articles for the site, creating original graphics and providing direct assistance to the editors when needed.
Read more about Rachel