You'll never think of mozzarella, cheddar, and Parmesan the same way again.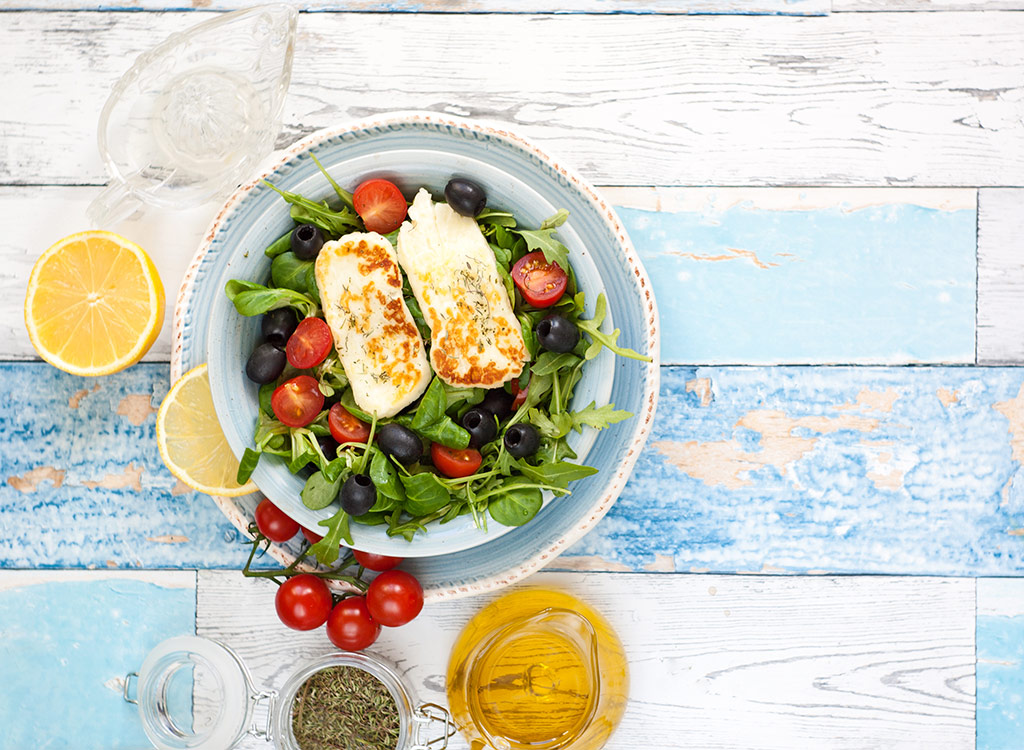 From fondue to nachos to pizza, it's safe to say the world has a slight obsession with cheese. And hey, it's justified: Past research did find it has some of the same addictive properties as drugs, after all, so at least there's a scientific reason behind the madness.
While cheese certainly isn't the healthiest food on the planet, it has some good qualities that'll make you feel a little less guilty about that second (and third) bowl of mac and cheese. "In addition to its great taste, cheese provides plenty of nutrients. It's full of protein, as well as the minerals calcium and phosphorous—both of which are important for bone health," says New York City-based dietitian Amy Gorin, MS, RDN.
When it comes to reaping those benefits, there's always the standard options, like piling up cheese on your pizza Home Alone-style (Kevin had the right idea) or using it to drown a bag of tortilla chips for a nacho extravaganza. But if you want to be a little less basic, there are plenty more options that are more on the creative side. From tossing cheese on the grill as a meat replacement to taking stuffed crust to another level, these chef-backed ways to use cheese might just blow your mind.
And for more, don't miss these 15 Classic American Desserts That Deserve a Comeback.
Grill cheese as a meat replacement
Trying to cut down on meat? According to Dana Murrell, executive chef at Green Chef, all it takes is a little time on the grill for cheese to become an all-star addition to some of your favorite meals. "Grilling a cheese like halloumi makes for a tasty meat alternative in tacos or grain bowls," she says.
Try a healthier take on that viral TikTok trend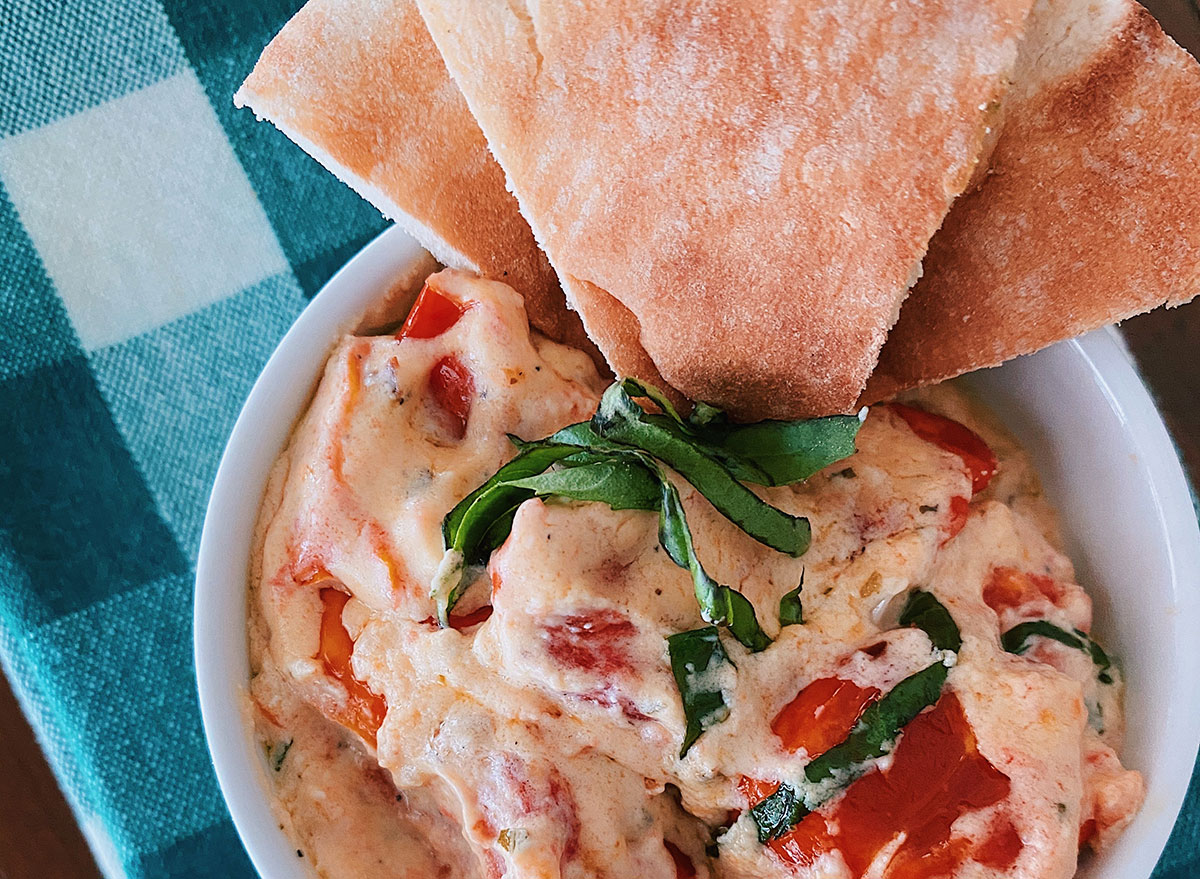 Have you seen the baked feta and cherry tomato pasta that's been all over TikTok? We have a healthier alternative! You can bake feta with cherry tomatoes, olive oil, and seasoning for a delicious dip that's lower in carbs than the pasta dish.
Get our recipe for Baked Cherry Tomato & Feta Dip.
Pack cheese with probiotics
Why not get your itch for an ooey-gooey dish and gut-benefiting probiotic fix, all in one bite? Plant-based blogger Dana Schultz of Minimalist Baker combines cashews, nutritional yeast, probiotic capsules, and a few other ingredients to create a vegan cheese option you can serve up at your next dinner party. "Probiotics combined with liquids—or cheese in this instance—culture when left at room temperature. This means the good bacteria are mingling all up in it, intensifying the tanginess and flavor," she writes.
Get the recipe from Minimalist Baker.
Stick cheese in the waffle iron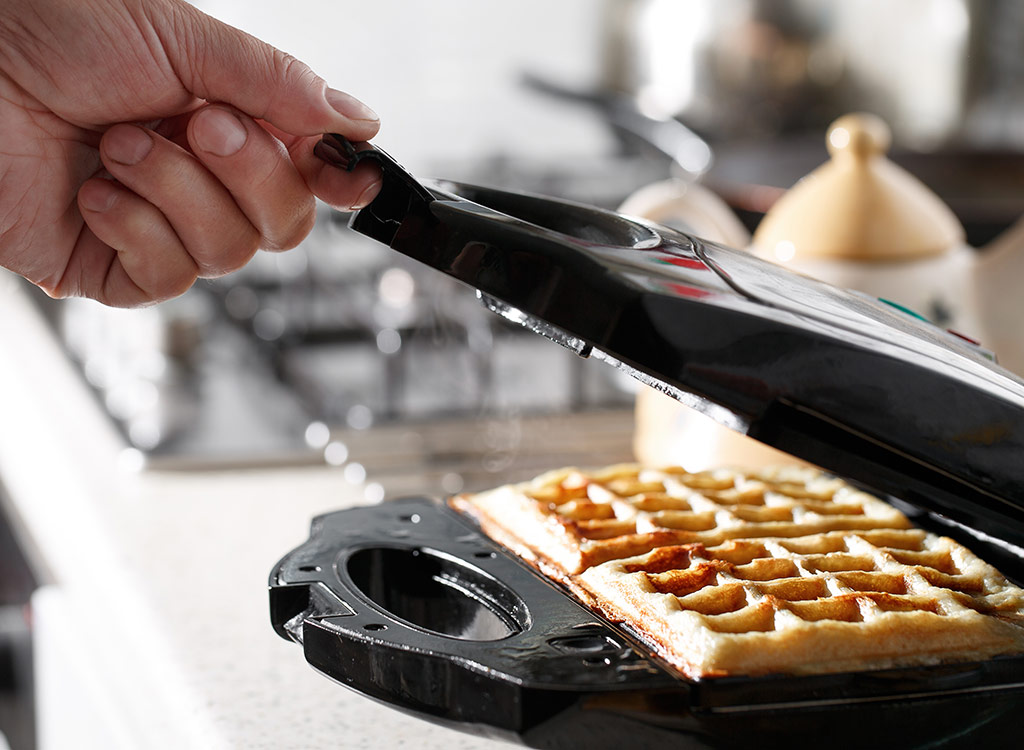 If you want that fried cheese taste without the whole frying thing, look no further than your trusty waffle iron. Daniel Shumski, the chef behind the book Will It Waffle?, found that using a cheese such as mozzarella will give you a dish that will most definitely melt in your mouth.
"With the Waffle Iron 'Fried' Cheese, you get the two-sided heat of the waffle iron crisping up both the top and bottom. And then in the middle, you get that, well, I'm not sure it's really a word but… you get that 'melty-ness.' Also, we can't ignore the fact that some cheese will probably escape from the breading and crisp up in the waffle iron. It's practically your duty to eat this," he says. Just don't try using any aged, hard cheeses: You need the ooey-gooey stuff.
Get our recipe for Cheese Waffles.
Add a special cheesy touch to your cheese-centric dishes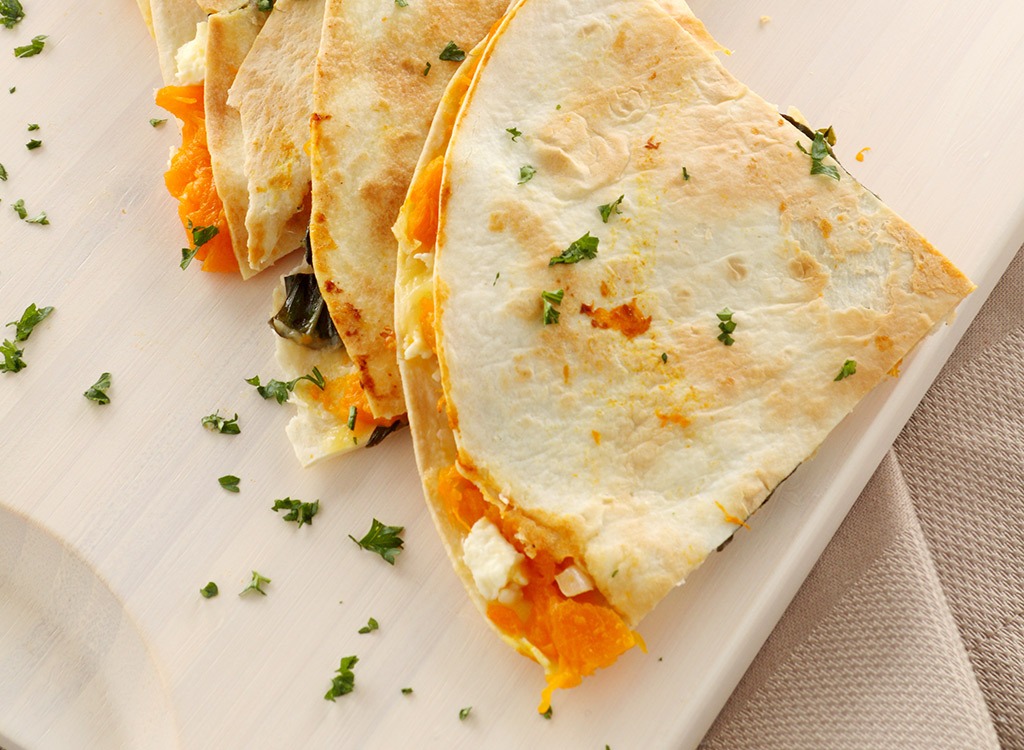 When it comes to grilled cheese and quesadillas, the cheese only has one place to be: right in the middle. But according to Claudia Sidoti, the head chef and recipe developer at HelloFresh, it belongs on the outside, too. "Sprinkle a little cheese on the outside of a grilled cheese or quesadilla to get a crispy frico effect and boost the cheese flavor even more," she says. (Frico, by the way, is a "crispy, golden-brown baked cheddar cheese.")
Just cook your meal like normal, then right before you flip it, sprinkle on the extra cheese. "It's OK if some falls off—just lay the turned side of bread or quesadilla over the cheese in the pan," Sidoti says.
Put cheese in your cauliflower pizza crust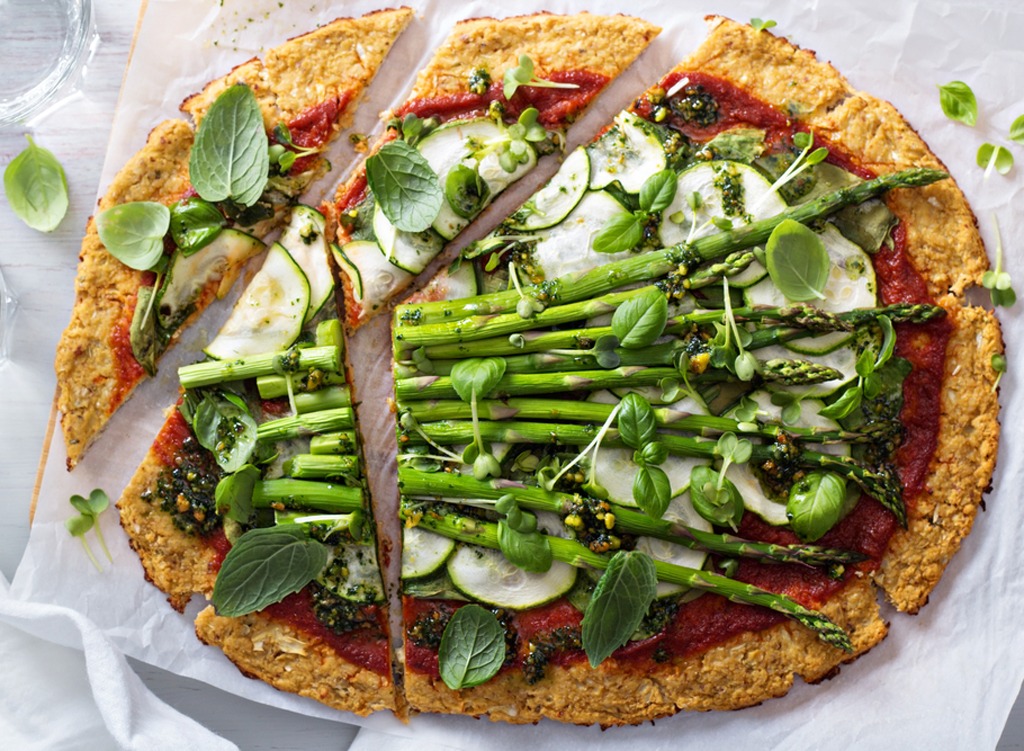 Pizza Hut has the whole stuffed crust thing down, but they have nothin' on the glory that is adding the cheesy flavor into your homemade cauliflower crust. Lacey Baier of A Sweet Pea Chef swears by the addition, saying it "adds texture and helps hold it together." So unlike some versions, this one becomes nice and crispy by the time you take it out of the oven.
Get the recipe from A Sweet Pea Chef.
And for more cheesy ideas, don't miss these 18 Mac-and-Cheese Recipes.
Sometimes restaurants bless their customers with salads topped with perfectly-crunchy crisps made from Parmesan, something Gorin says she loves using to give them some crunch. You don't need to scout them out, though—making them yourself is easier than you think. You just turn your oven to 400 degrees Fahrenheit and bake patted-down spoonfuls of the flaky cheese for a few minutes, and voilà—something that makes you feel super fancy, even when you're eating in sweats in your living room.
Add cheese into your pie crust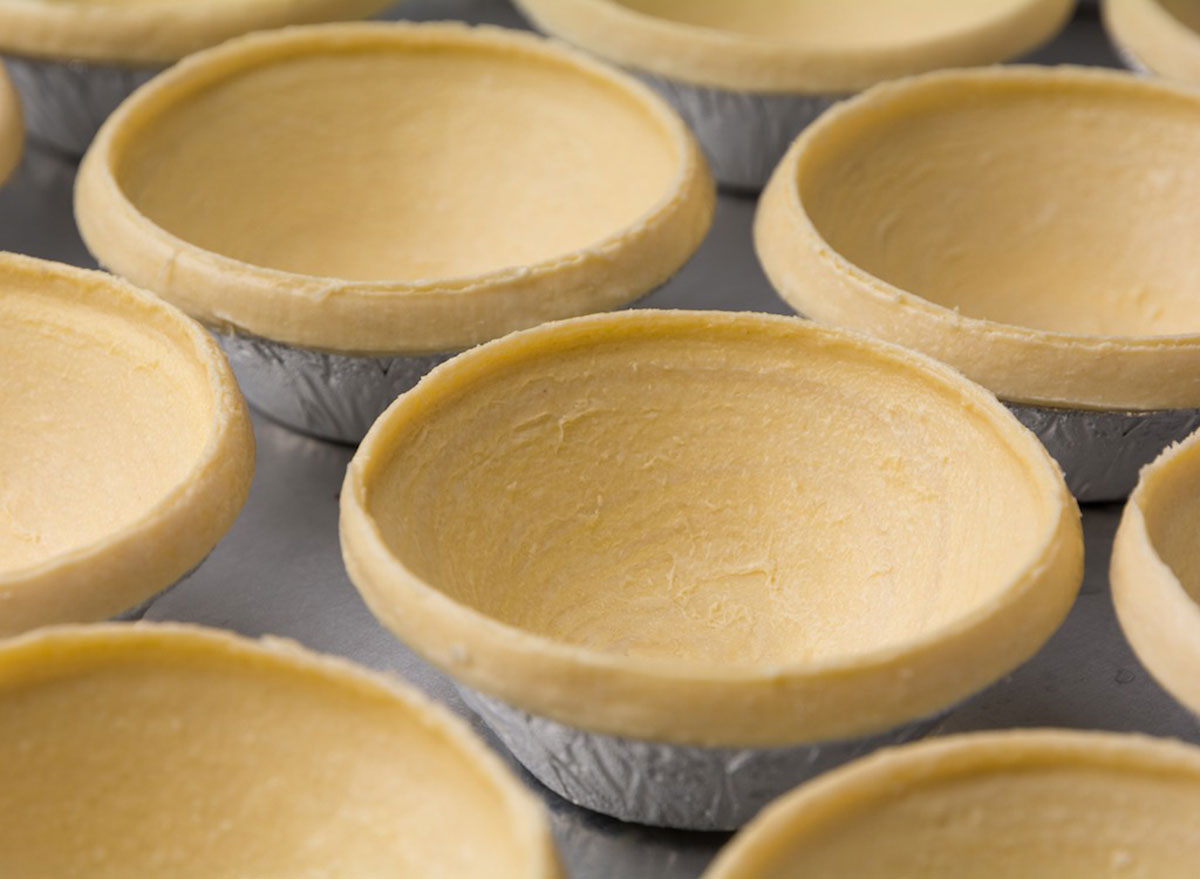 Cheese might seem like it doesn't have any place in a pie crust—especially one topped with sweet fruity goodness—but you don't know what you're missing until you give it a try. "Cheese up your basic pie crust for a sharp and cheesy contrast for fruit pies," Sidoti says. "I like adding about 1/4 cup of shredded cheddar or Parmesan to my pie crust. Just make sure to par-bake the crust first before baking the pie." So, which type of pie should you add cheese into first? This chef is a fan of apple, pear, or mixed berry.
Still not convinced? Here's Why Apple Pie and Cheddar Cheese are a Great Pair.
Roast cheese as a veggie topping
When you think of cheese and veggies, it's easy to just picture a giant bowl of broccoli cheddar soup. Not all vegetables need to completely drown their sorrows in it, though—instead, a sprinkle and a little roasting go a long way. "A personal favorite of mine is to sprinkle it over pan-roasted veggies, like green beans, and then finish it off by broiling the produce until the cheese is melted," Murrell says. For Gorin, on the other hand, tossing some grated Parmesan onto roasted chickpeas is a go-to.
Sprinkle cheese over popcorn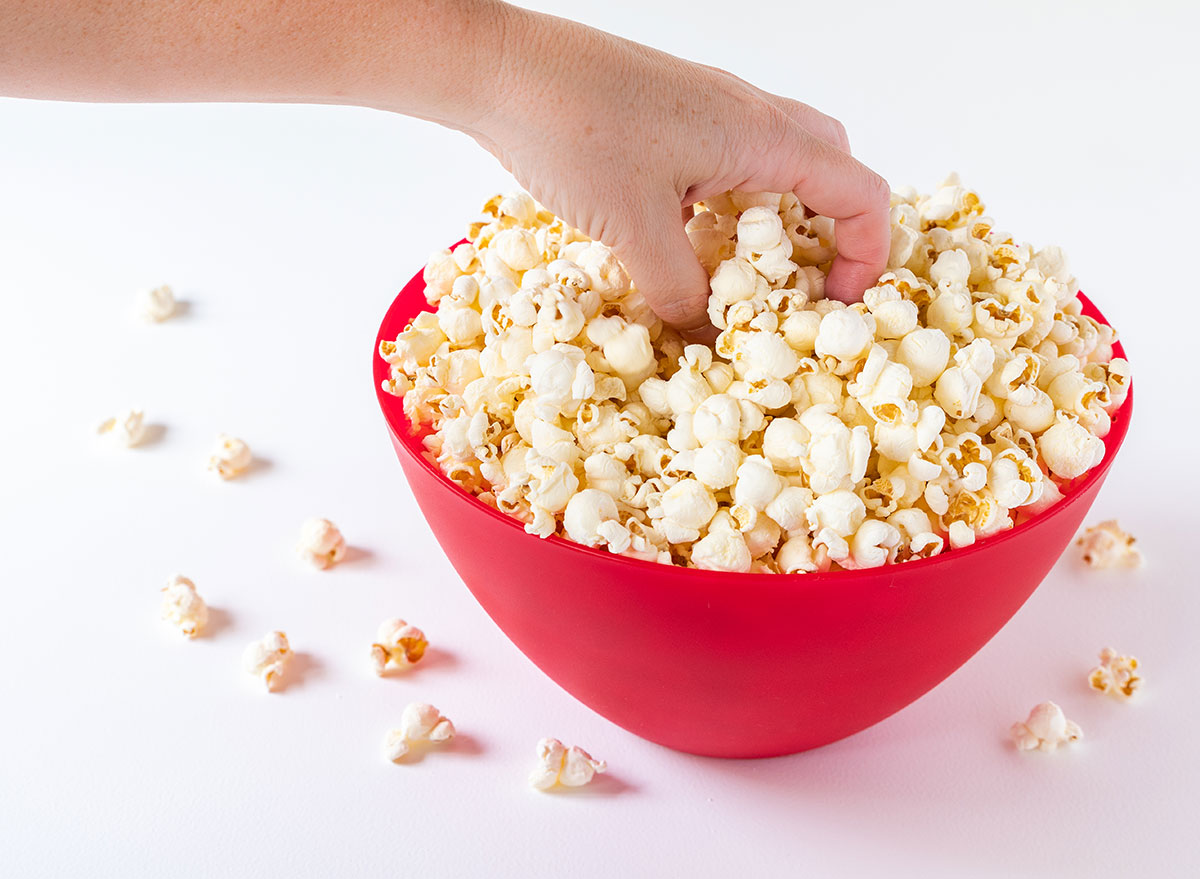 The next time you make popcorn, don't let butter be the star ingredient. By sprinkling some Pecorino Romano over the mix, you'll add a saltiness you wish you would have known existed years ago. It's a match made in snacking heaven.
Or, try a mix of a few different cheesy options to up the ante: "I finely grate a mix of Parmesan, cheddar, and any other dry sharp cheese, like a manchego or gruyere," Sidoti says. "After you pop your popcorn, toss it with a little bit of melted butter and the cheese blend—it's delicious. It's also a great way to use up ends of cheese that might otherwise go to waste."
Need some inspiration? Check out these 20 Delicious Ways to Dress Up Your Popcorn.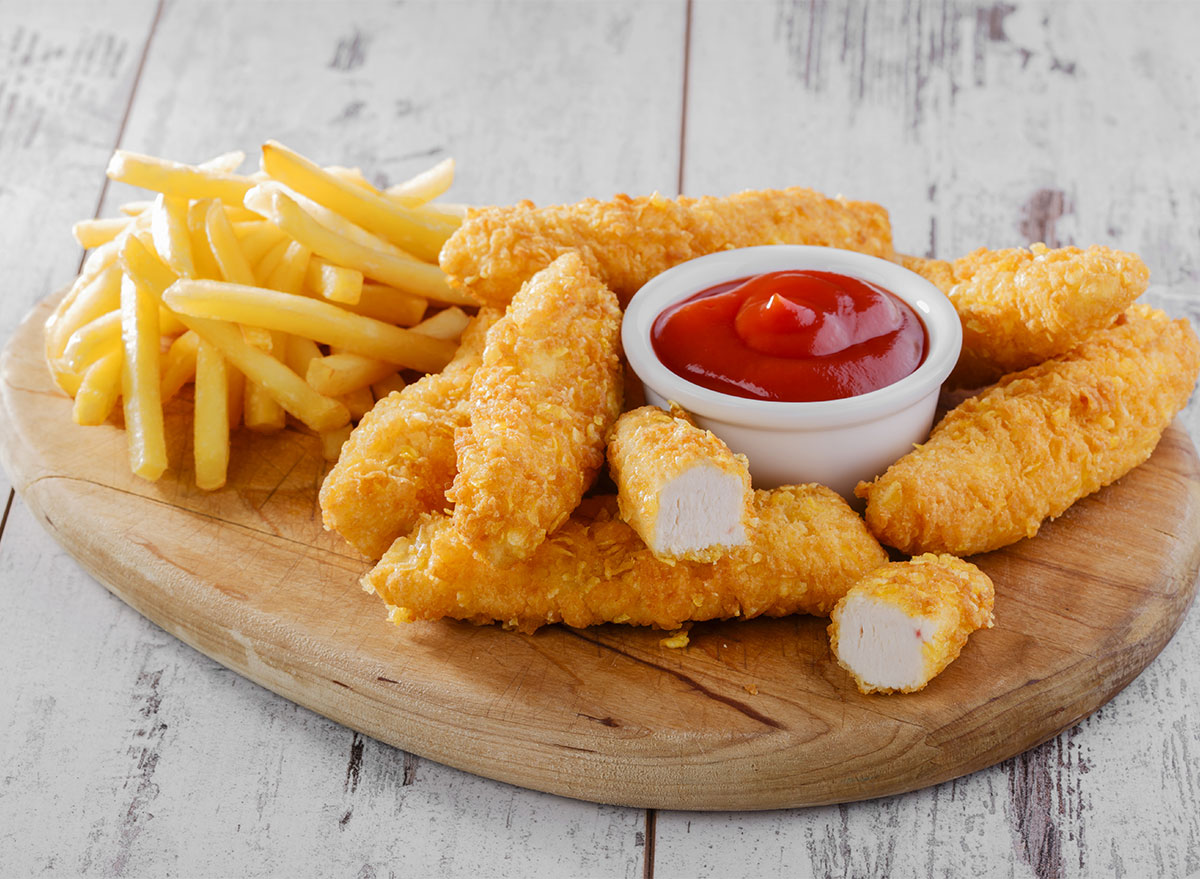 Using just grains for breading purposes? Pssh, so overrated. Instead, Murrell likes taking things up a notch by using a cheesy mixture to coat her protein. "Mixing a hard cheese like Parmesan with breadcrumbs—standard, gluten-free, or almond meal—and breading chicken tenders help cut carbs while also adding a nutty taste profile," she says.
You don't have to stop there, either. Use the same technique to bread things like mushrooms and tofu. When it comes to cheesy breading, the possibilities are endless.
Add cheese to your tomato sauce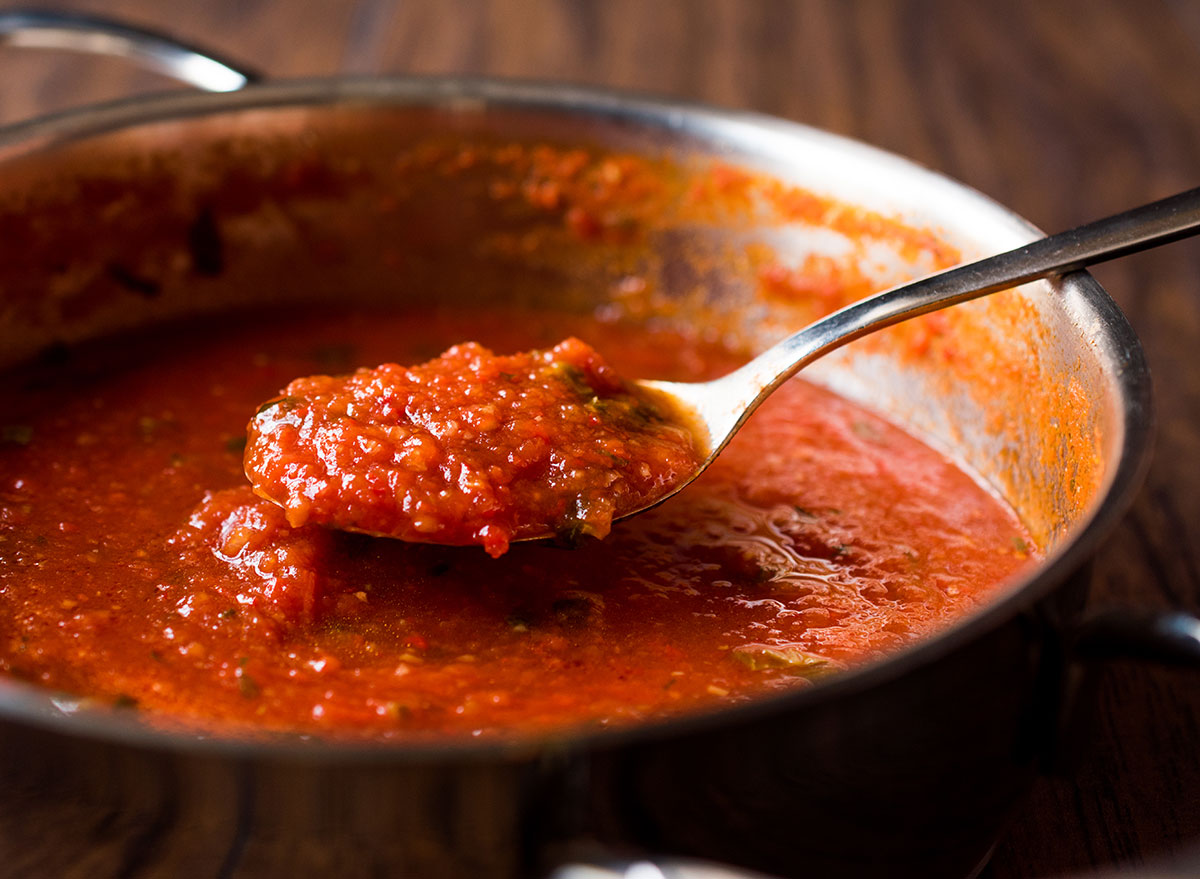 You might want to have some cheese on hand during your next spaghetti night. According to Sidoti, there are a couple of varieties that will take your sauce to the next level. "I like to use the rind of Parmesan or pecorino cheese to add umami flavor to tomato sauce," she says. But that's not all: She adds it into hearty soups like minestrone, too.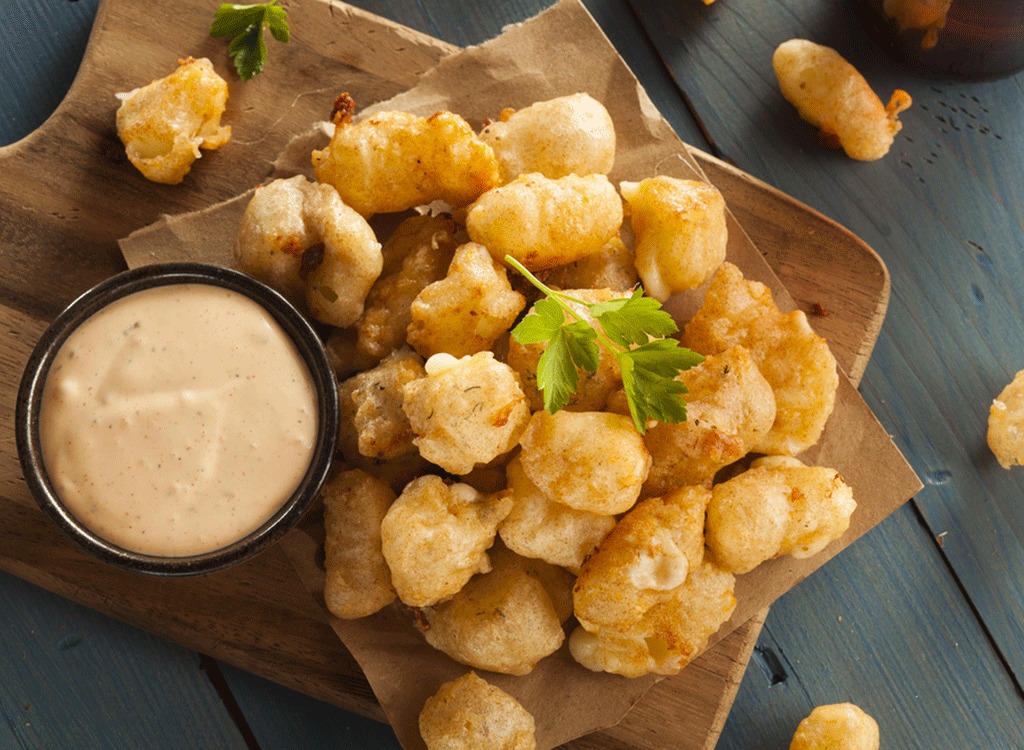 Putting something so melty on super-high heat can get a little messy, but according to Murrell, it's all worth it—you just have to make sure to choose something with the right consistency for those high temps to work in your favor. "I love to take a firm cheese that doesn't melt, like Cotija, and pan-fry it in a non-stick skillet until it's evenly browned on both sides," she says.6254a4d1642c605c54bf1cab17d50f1e
Use crispy cheese for your burger
This isn't your typical cheeseburger topping. Instead of just tossing on a slice per usual, Sidoti recommends using frico—that crispy baked version—for a twist on the traditional dish. "Simply line a baking sheet with parchment paper and place the shredded cheddar in four even piles," she says. Then, bake until it's melted in the middle and crispy at the edges, which takes around five to seven minutes.
Combine two favorite pasta dishes into one meal
Mac and cheese carbonara? Yep, it's a thing! Executive Chef Bryan Forgione at Buddy V's Ristorante in Las Vegas adds egg yolk and pancetta to mac and cheese for a creamy dish that's the best of both worlds.
Get Chef Forgione's recipe for Mac and Cheese Carbonara.
And for more, check out these 108 most popular sodas ranked by how toxic they are.