The Best Meatloaf In Every State
You'll never believe what they're doing with meatloaf in Iowa!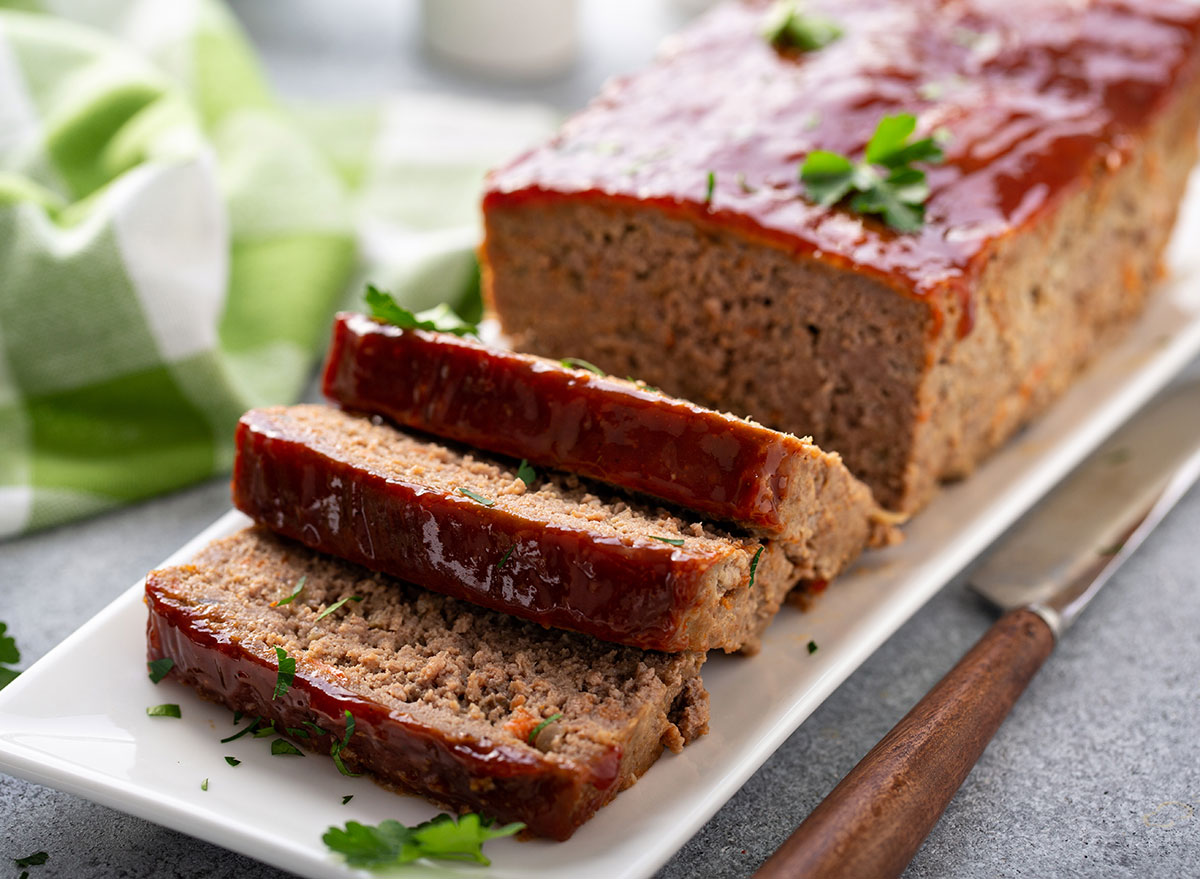 Is it us, or is meatloaf, akin to macaroni cheese and mashed potatoes, one of the ultimate comfort foods? Easy to prepare and packed with flavor, meatloaf has that special something that reminds us of simpler times.
As it turns out, meatloaf has been around for centuries—since the 5th century, to be more exact—satiating people's hunger. Throughout history variations of the beloved dish have appeared across cultures, such as the Cuban pulpeta, the bacon-wrapped version from Denmark, and the U.K.'s regional pork options which are both tasty and decadent. As it goes, everyone seems to love a good meatloaf.
Lucky for us, if we don't feel like making our own, a great takeout (or dine-in) meatloaf isn't too hard to find. From restaurants that create their meatloaf dishes by using unexpected ingredients, such as bourbon and figs, to others that serve an elevated version of the classic recipe, here are some of the best meatloaf options in each state. P.S. You'll never believe what they're doing with meatloaf in Iowa! (Plus, don't miss The Best Fried Chicken in Every State.)
ALABAMA: Village Tavern in Birmingham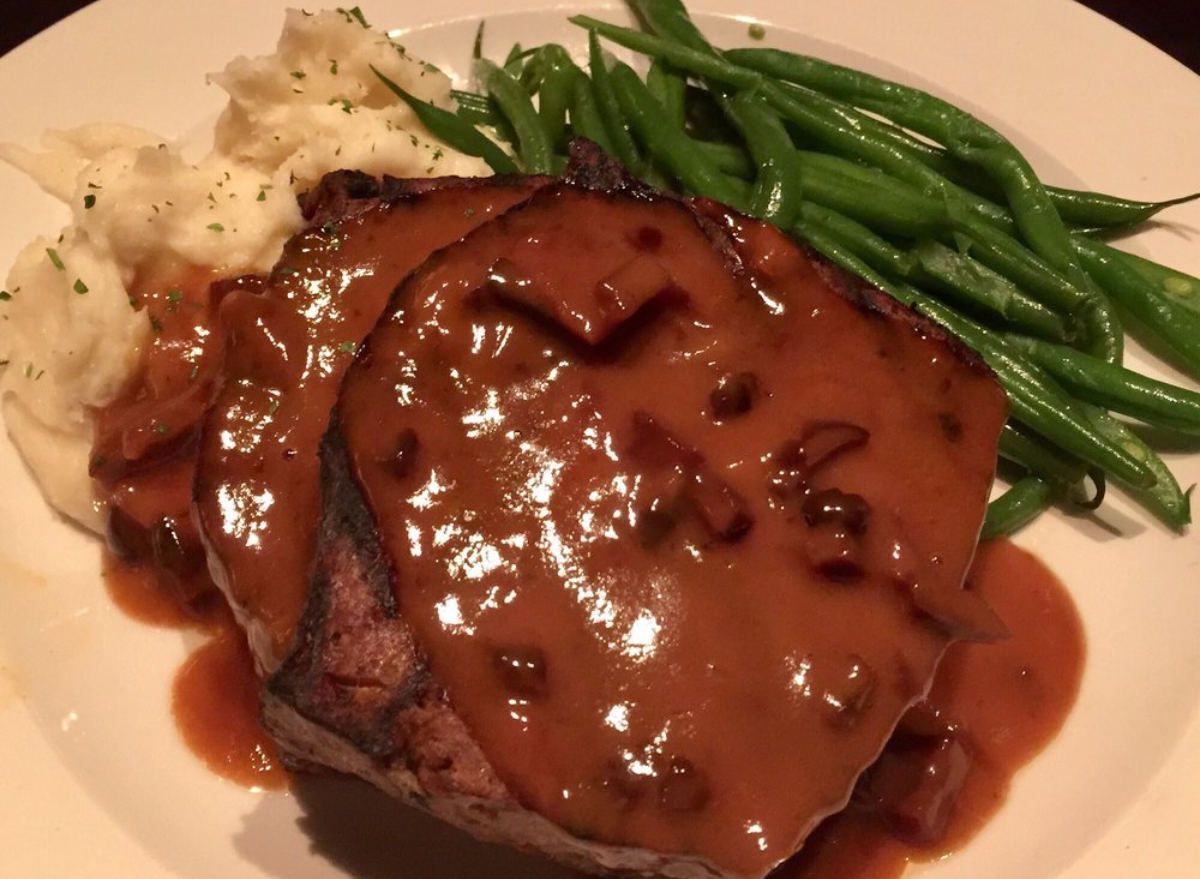 Village Tavern's grilled meatloaf is an innovative version of a tried-and-true comfort meal. Made using certified Angus beef covered in a mushroom Madeira sauce, and served with mashed potatoes and green beans, this exquisite dish puts your mother's meatloaf recipe to the test. One Yelp reviewer enjoyed it so much that they wrote, "The meatloaf itself was fabulous—firm, flavorful and a good-sized portion."
ALASKA: Snow City Cafe in Anchorage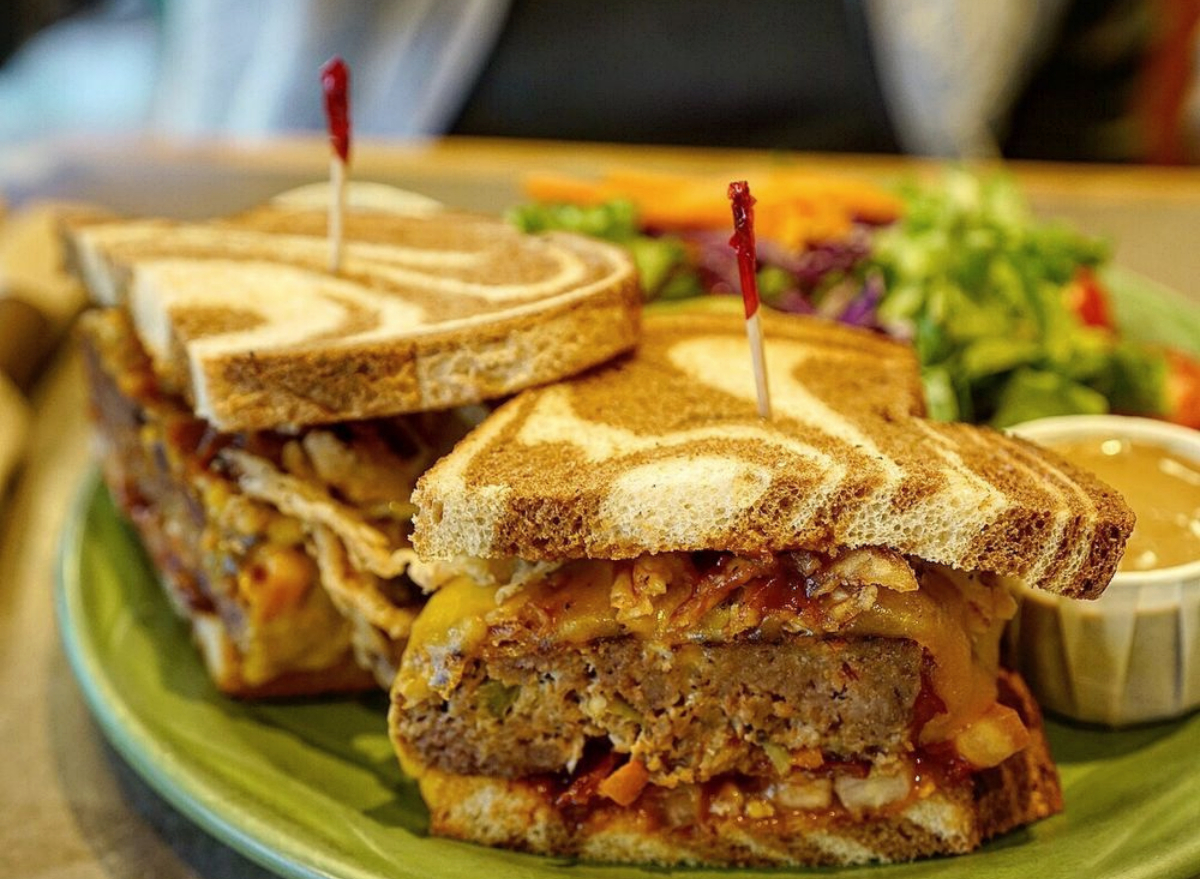 Enjoy your meatloaf in tasty sandwich form at Snow City Cafe, the Anchorage eatery that makes fresh, made-to-order fare seven days a week. Its Cowboy Meatloaf sandwich, which features all-natural ground beef, crispy bacon, cheddar, tomato, BBQ sauce, and onion straws, all piled onto marble rye bread, makes for a perfect lunch or dinner. And apparently, Yelp reviewers agree. One satisfied customer wrote, "If you like meatloaf, try their cowboy meatloaf sandwich—it's a delicious and filling lunch."
ARIZONA: Citizen Public House in Phoenix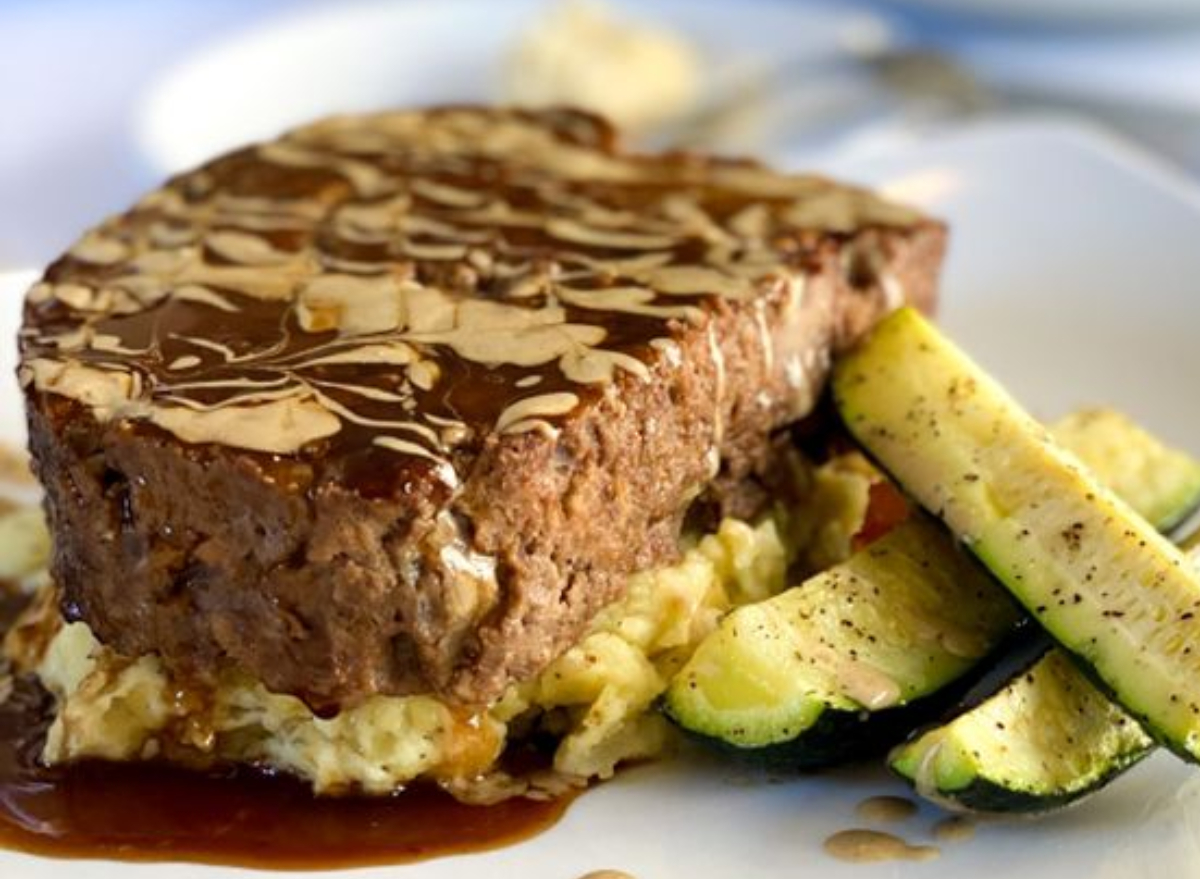 The meatloaf served at Citizen Public House in Pheonix is so good that it may take your breath away. One Yelp reviewer mused, "But this meatloaf…wow. Probably the best I have ever had," while another excitedly posted, "Meatloaf—rave reviews from my husband who literally almost always has something wrong with his meals…not this one!!"
ARKANSAS: The Root Cafe in Little Rock
The Root Cafe in Little Rock serves a fabulous meatloaf as a dinner option every night between the hours of 5 pm and 8 pm. Made with Simon Farms beef and dressed with a curry ketchup, this delicious meal also comes with freshly made cornbread, a small salad, and your choice of a third side—which includes scrumptious options such as homemade macaroni and cheese, purple hull pea stew, and grilled seasonal vegetables. "The meatloaf is really good," said one review. "I think they might grill it at the end of the process and then they add this special sauce that just makes it."
CALIFORNIA: Blue Plate in San Francisco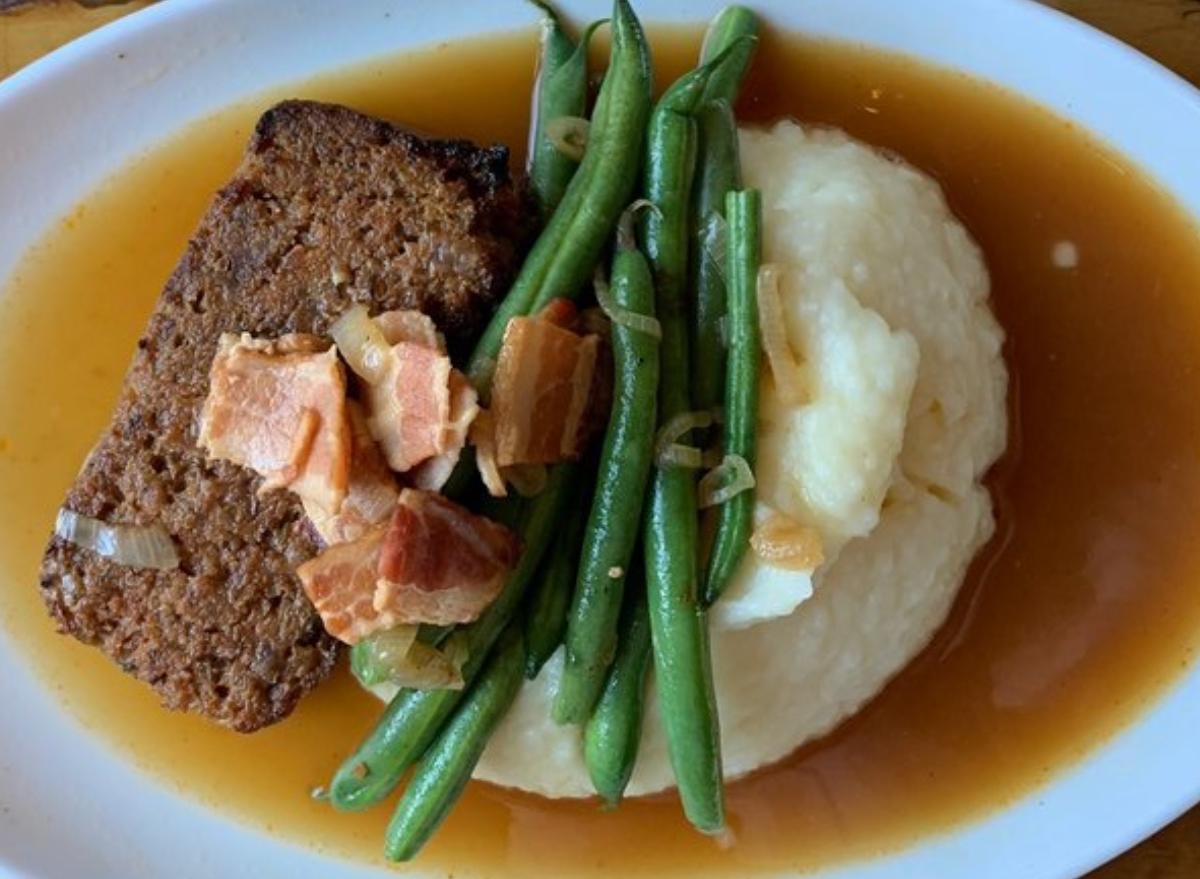 For over 20 years, Blue Plate has been serving the San Francisco community exciting American dishes made using local produce and ingredients. One of their most popular items is their Blue Plate Meatloaf, which is their take on a homemade classic. Served with mashed potatoes and Blue Lake green beans, this delicious dish has quite the following. "Honestly the best meatloaf and mashed potatoes I've ever had," one Yelp reviewer shared, while another stated, "I dream of their meatloaf, it's that good."
COLORADO: Steuben's Uptown in Denver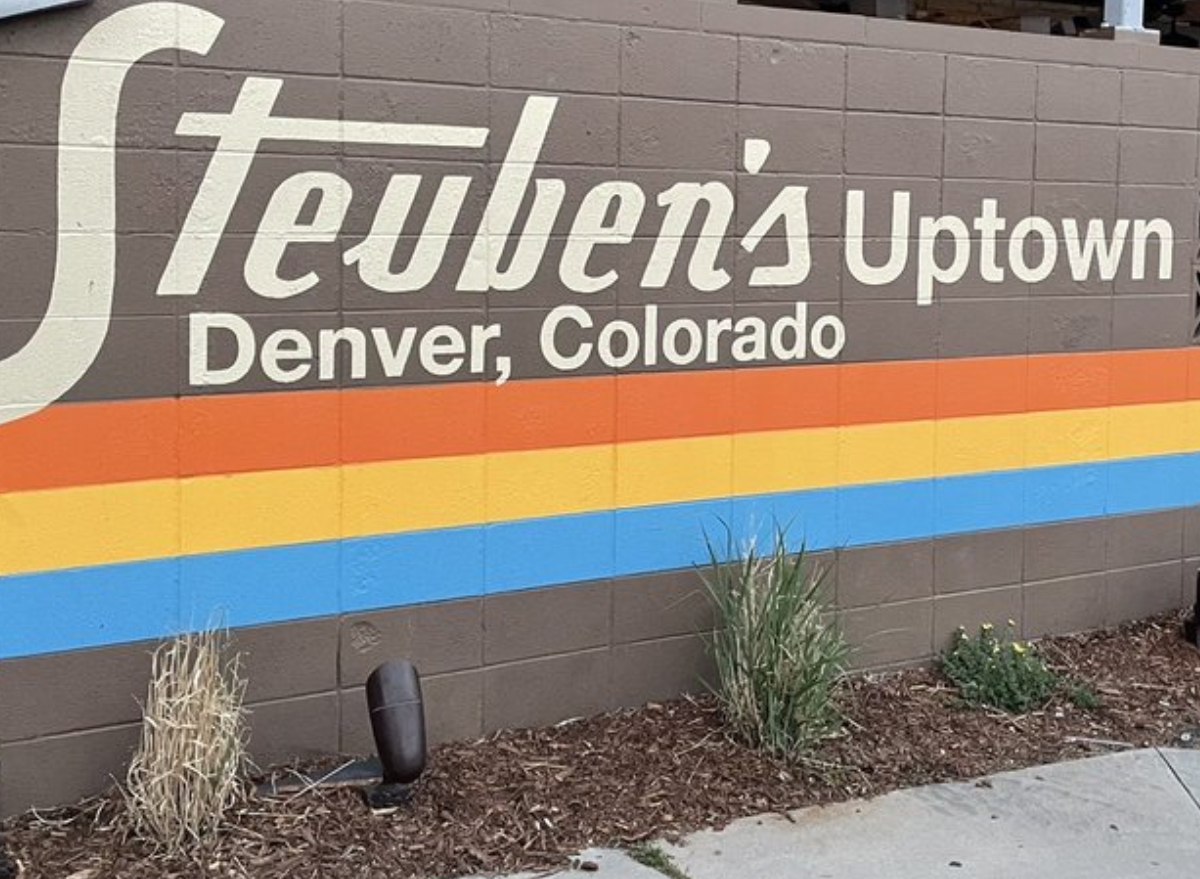 No visit to Denver is complete without a stop at Steuben's Uptown. This iconic Colorado restaurant, which got its start in the '90s, makes a meatloaf that you will soon not forget. "The food is yummy and OMG the meatloaf!" one Yelp reviewer exclaimed, "I don't even remember what my boyfriend had, but he wanted to steal the meatloaf after taking one bite! TRY THE MEATLOAF!"
CONNECTICUT: Trumbull Kitchen in Hartford
According to customers, Trumbull Kitchen makes a meatloaf that could outshine your mother's: "I also ordered the meatloaf," one Yelp reviewer stated, "It sounded too good to pass up. And I am glad I didn't. Imagine mom's meatloaf recipe revamped by a gourmet chef. I almost licked the plate."
DELAWARE: Jessop's Tavern in New Castle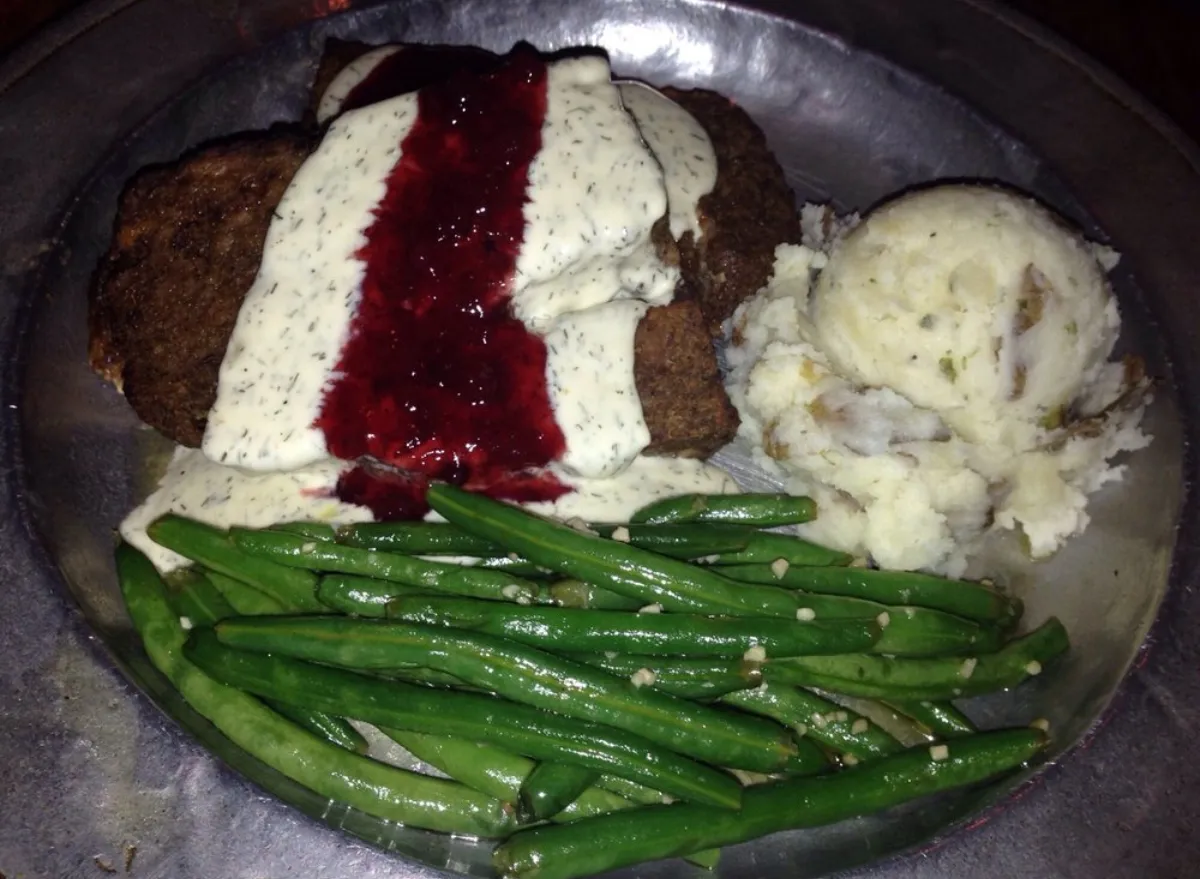 Traditional meatloaf gets a welcomed makeover with Jessop's New Sweden Meatloaf entree in the Colonial Fare section of their menu. Made using vodka cream sauce and lingonberry preserves, it is unlike anything you have ever tasted before. One reviewer raved, "It is the most amazing meatloaf on the planet."
FLORIDA: Crackers Casual Dining in Miami Springs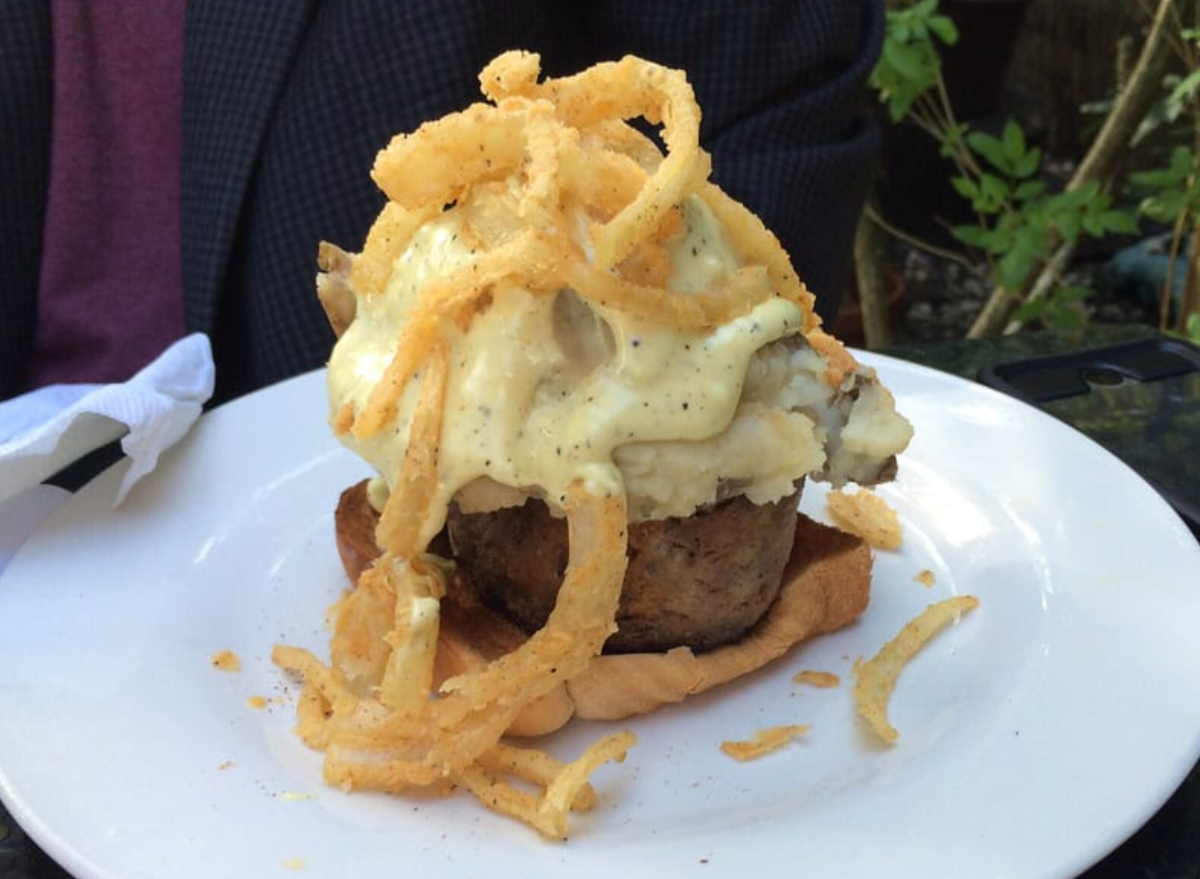 The grilled meatloaf at Crackers, which is served on a bed of fluffy mashed potatoes and is smothered with mouth-watering gravy, causes quite the stir. One Yelp reviewer posted that her mother, an "amazing cook", enjoyed the meal so much that she had her write a review for her, "She wanted me to write verbatim, 'Crackers grilled meatloaf is the best meatloaf I have had in my 62 years of life.'"
GEORGIA: Mary Mac's Tea Room in Atlanta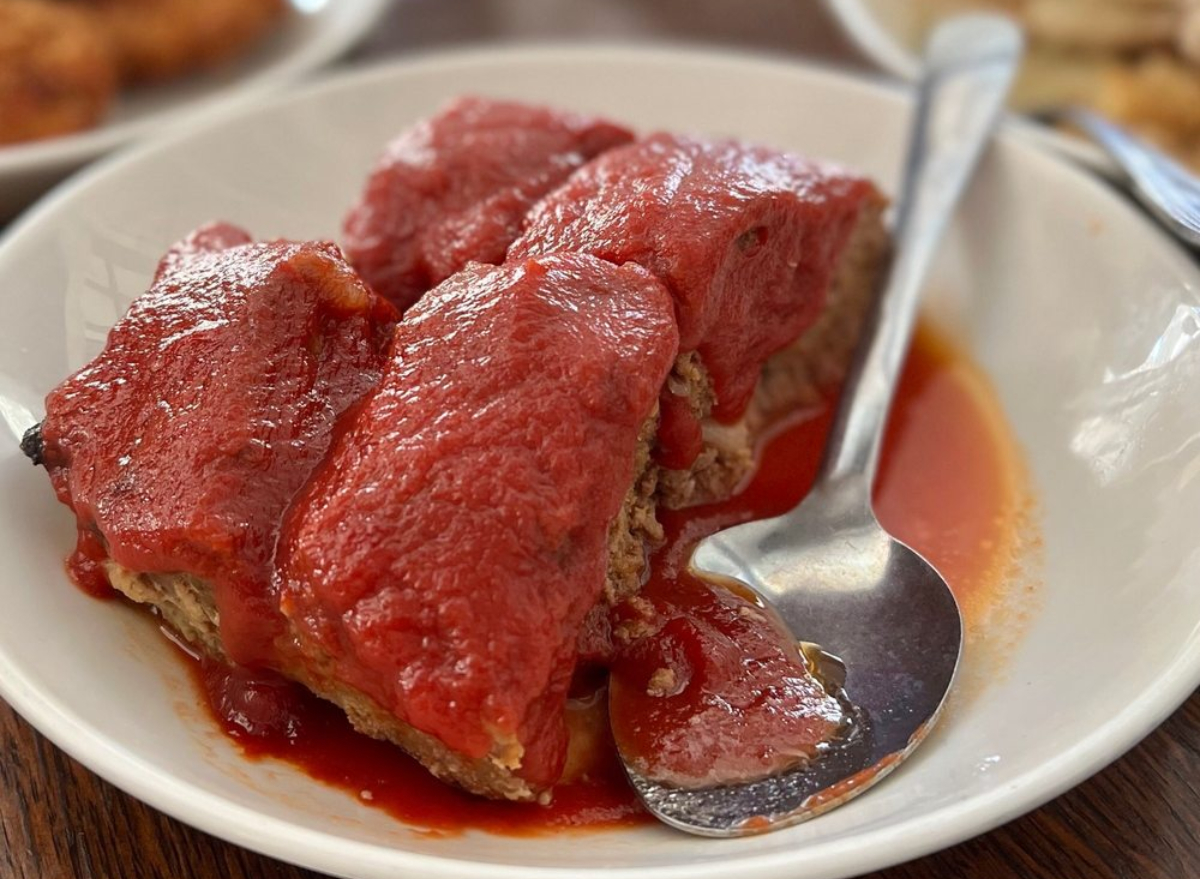 Mary Mac's, which has been a Georgia staple since the 1940s, is the only original tea room left in Atlanta. A must-have dish on their menu is the meatloaf, which people travel far and wide to order. "The best meatloaf I've ever had," one Yelp reviewer proclaimed, while another said, "One of my all-time favorite restaurants in GA! I always get the meatloaf w/ extra sauce! It's soooo good!"
HAWAII: Roy's Kaanapali in Lahaina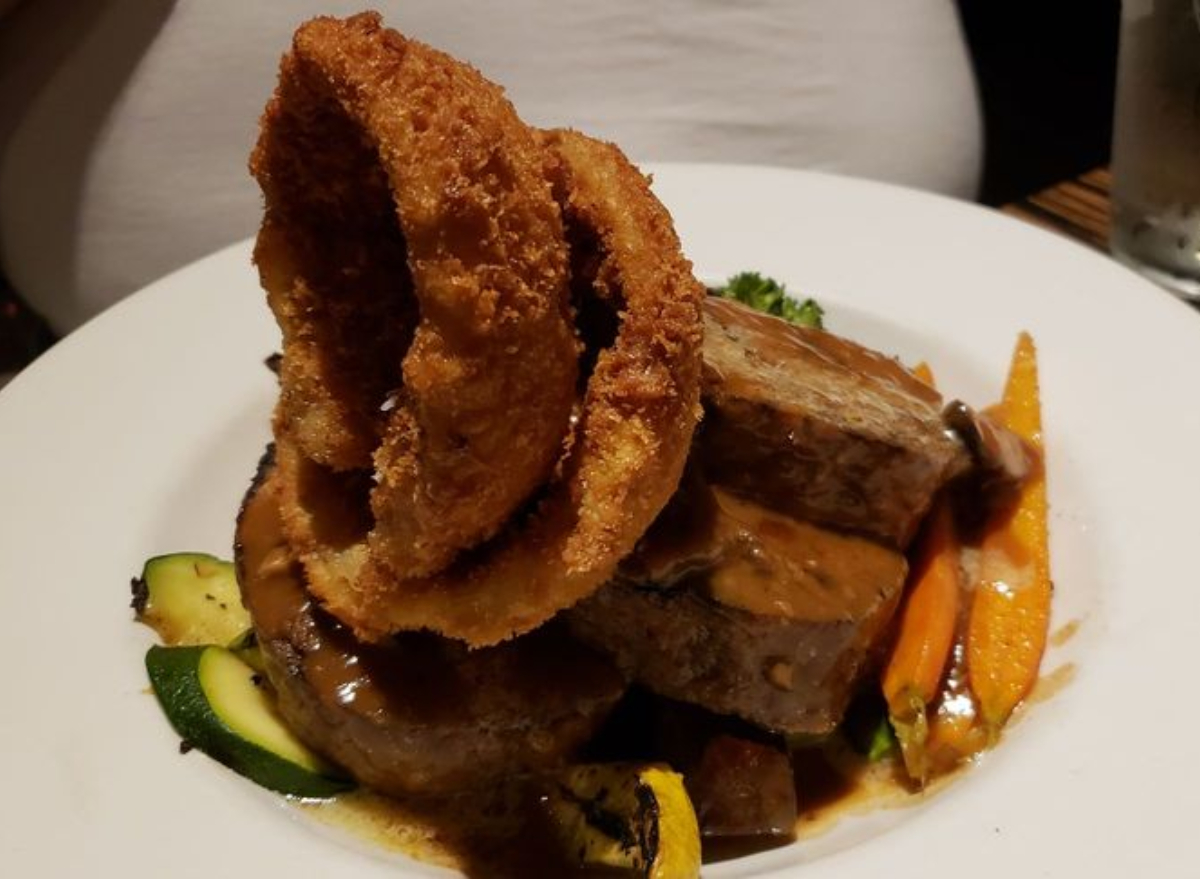 Roy's Kaanapali serves Hawaiian fusion cuisine and is one of celebrity chef Roy Yamaguchi's restaurants in Maui. One Yelp reviewer is such a fan of the meatloaf at Roy's Kaanapali that they posted, "Had Loco Moco meatloaf after a round of golf. It was absolutely amazing!"
IDAHO: Trillium in Boise
Boise's Trillium knocks it out of the ballpark with their delectable Bison Meatloaf. Featuring unexpected details—such as Pabst gravy, wild mushrooms, celery root mash, and sourdough Texas toast, this dinner is a winner. "I had the special, which was PBR-infused meatloaf and potatoes. It was one of the best meals I have had in quite some time," one Yelp reviewer shared.
ILLINOIS: Bat 17 in Evanston
If you are looking for meatloaf that will leave you stuffed and satisfied, then you must try the Bat Out Of Hell from Bat 17 in Illinois. This signature meatloaf sandwich, which is made with thick pieces of meatloaf, smoked Gouda, grilled onions, and chipotle mayo, is a flavor explosion. "You will absolutely go into a coma afterwards, but it's heaven," a Yelp reviewer rejoiced, "Incredibly soft meatloaf, caramelized onions, a little mayo and two thick slices of bread—WOWZERS."
INDIANA: His Place Eatery in Indianapolis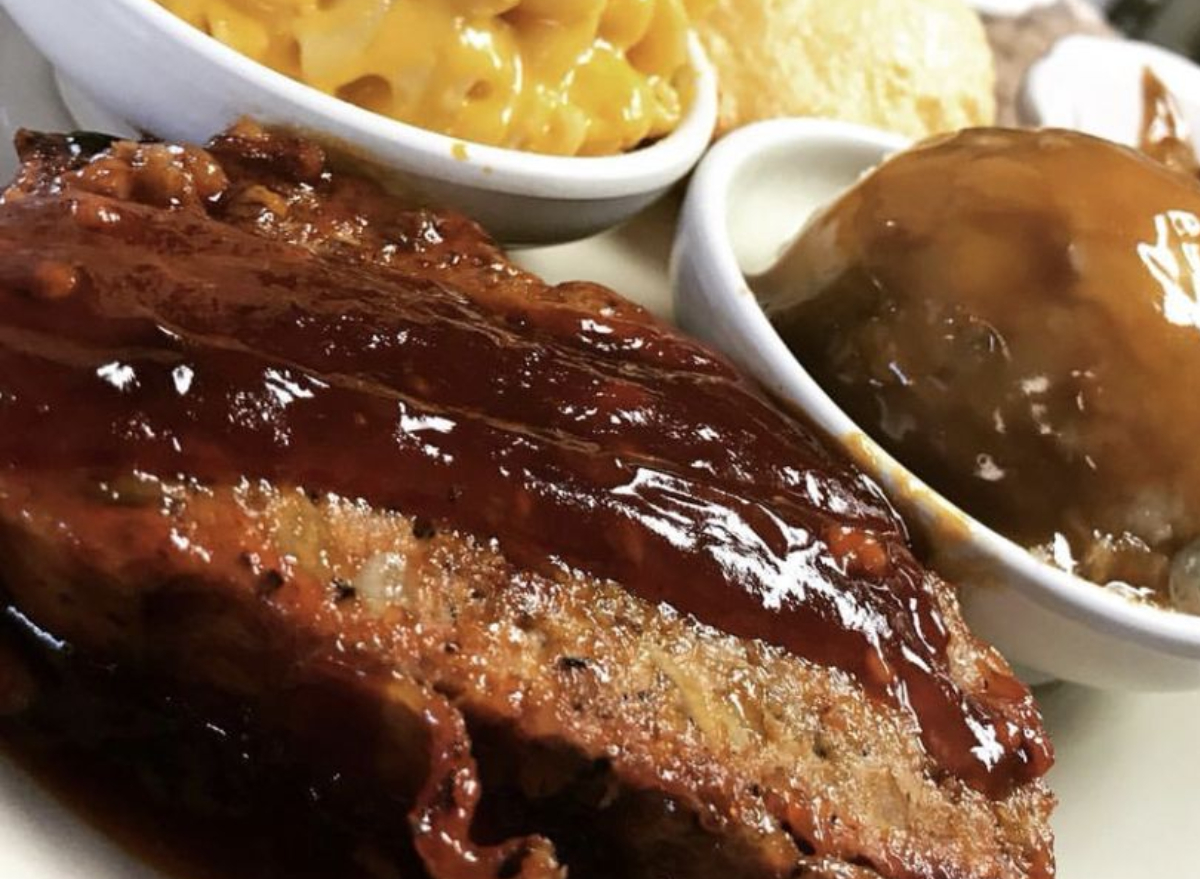 If you have never given smoked meatloaf a try, then you are missing out. His Place Eatery in Indiana makes a smoked meatloaf so good that you may totally revamp the way you make this classic dish at home going forward. One Yelp reviewer is such a fan that they wrote, "Their meatloaf is the best in town," while another raved, "I had the meatloaf and it lived up to the hype."
IOWA: Mullets in Des Moines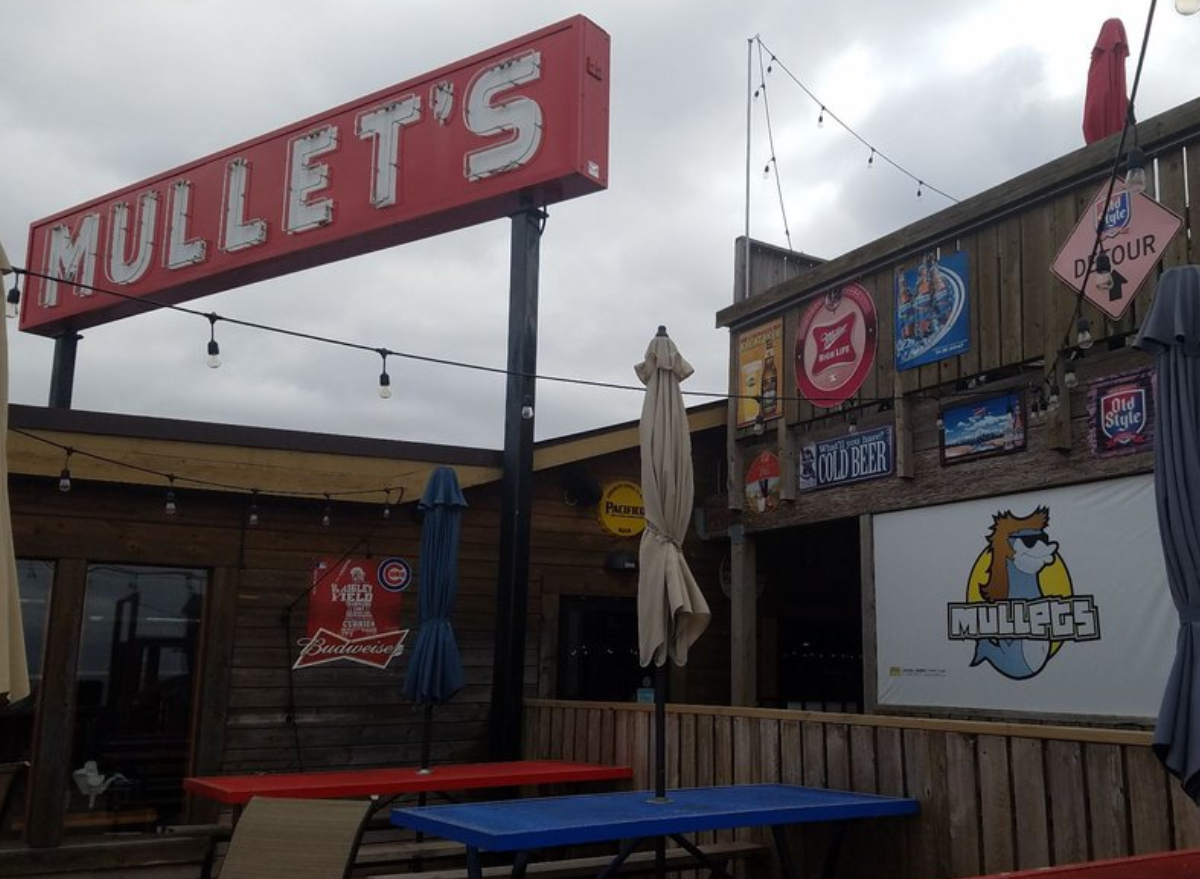 With the Breakfast Meatloaf at Mullets, a traditional dinner food is reinvented by giving it a morning makeover. Made using pork sausage meatloaf, potatoes, mushrooms, onions, and eggs, this unexpected dish is a great way to start any day. A bevy of Yelpers also agree—"Stay for the French Fry Flight and go back for the Cajun meatloaf Breakfast!" one exclaims.
KANSAS: Doo-Dah Diner in Wichita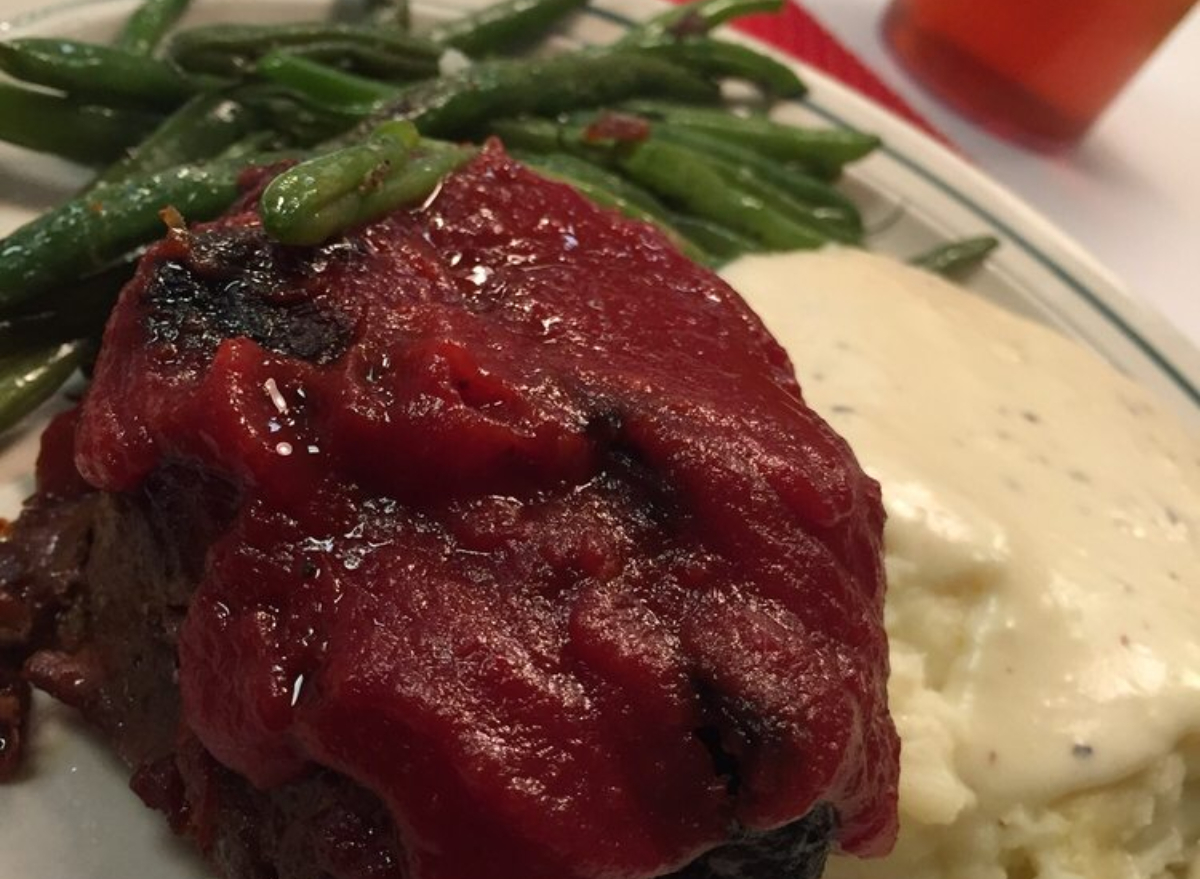 Get all your meal needs met at Doo-Dah Diner, a quintessential Wichita eatery that has been serving amazing homemade food since 2012. A menu highlight is their meatloaf, which is made with cheddar, peppers, and onion, and is topped with jalapeno bacon and chili sauce. One Yelp reviewer loves the meatloaf so much that they wrote, "I had the meatloaf, you can tell a really good diner by their comfort food, and it may have been the best meatloaf I have ever had (but please don't tell my wife)."
KENTUCKY: Shirley Mae's Cafe in Louisville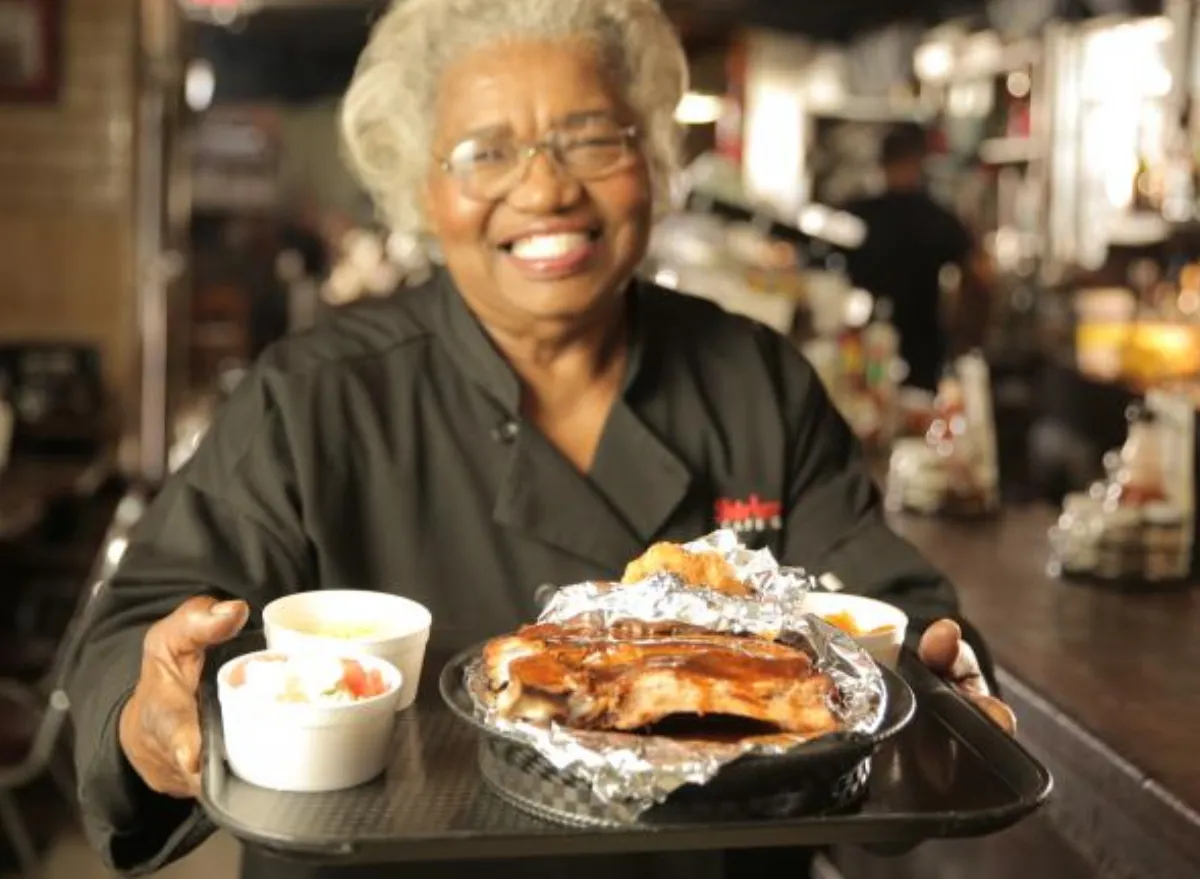 The homemade meatloaf at Shirley Mae's is enrobed in a delicious tomato sauce and may just be the best in all of Kentucky. "I simply refuse to eat meatloaf when I am out because no one makes it as well as I do, but the meatloaf here is really good," a satisfied Yelp reviewer writes, "This is food that is good for the soul!"
LOUISIANA: Cou-Yon's Cajun Bar-B-Q in Port Allen
The delicious smoked meatloaf at Cou-Yon's served with homemade brown gravy, creamy mashed potatoes, and green beans has people hooked. As one Yelp reviewer stated, "Smoked meatloaf!!!! If I didn't have to say more I wouldn't. This place is awesome."
MAINE: Duckfat in Portland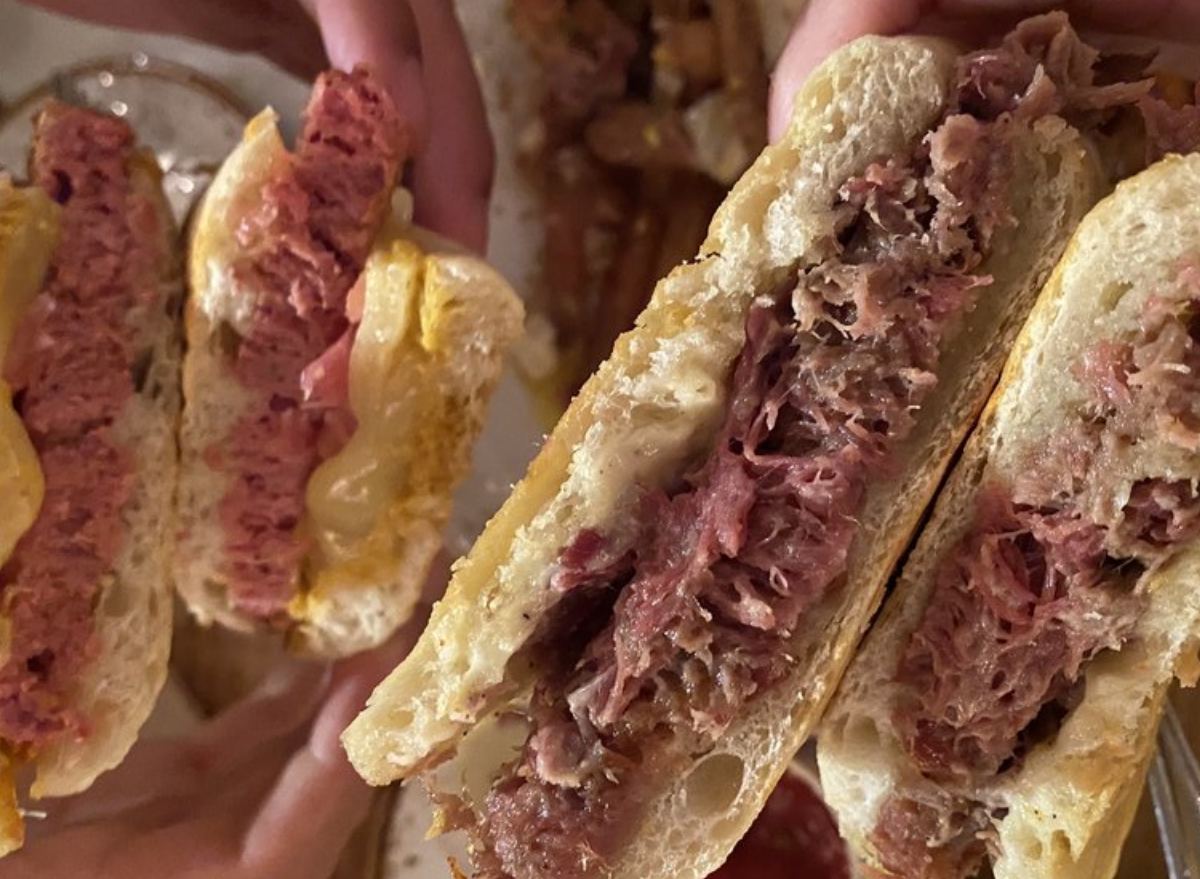 Duckfat is the quaint Portland sandwich shop that is famous for its duck-fat fries and delicious lunch items. A customer favorite is their meatloaf panini, which is a creative combination of fresh bread, melted cheese, and tasty meatloaf. One Yelp reviewer enjoyed it so much that they wrote, "The meatloaf was absolutely AMAZING!!!!! If you're a foodie, better not miss this one."
MARYLAND: Granny's Restaurant in Owings Mills
If you are ever in Maryland make it a priority to stop at Granny's Restaurant to order their incredible Cheeseburger Meatloaf. Made using a thick portion of meatloaf that is piled high with cheese sauce or brown gravy, crispy bacon, mozzarella, and cheddar, this dish is unlike any you have ever had before. "I got the meatloaf, Mac and cheese, greens and mashed potatoes—I WAS SO FULL AND DIDN'T WANT TO STOP!!" a Yelp reviewer excitedly posted, "It was soooo good. I can't express it enough."
MASSACHUSETTS: Parish Cafe in Boston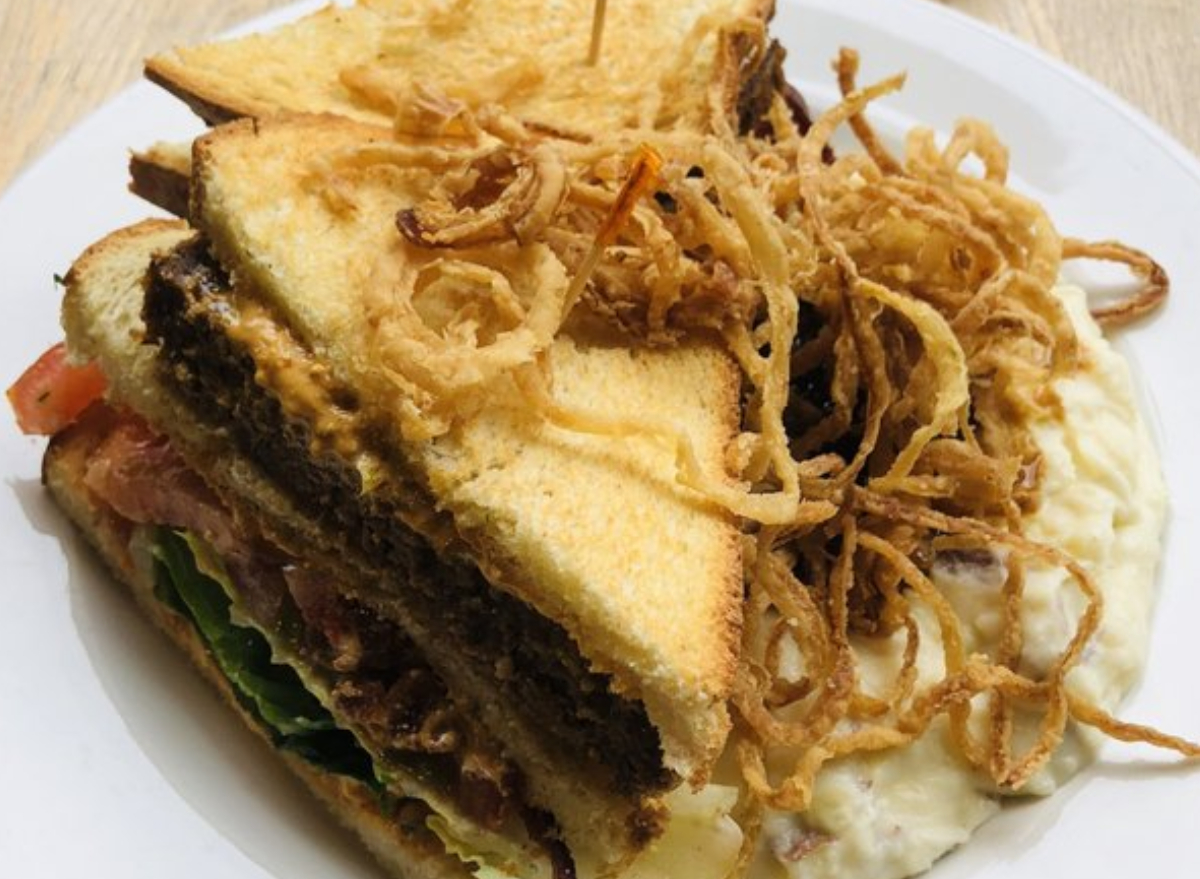 If you never like to order meatloaf out at a restaurant, let Parish Cafe be the one to change your mind. The Meatloaf Club, which is an extravagant sandwich consisting of chipotle meatloaf, applewood smoked bacon, lettuce, Mexican crema, and chipotle aioli, is the talk of the town. "I normally do not order meatloaf (it is so easy to make at home)," one Yelp reviewer confides, "However, it was cold and rainy out and the meatloaf sounded comforting! Best sandwich I've had in a VERY LONG time!!!"
MICHIGAN: Peterlin's Restaurant and Bar in Farmington
The incredible homemade meatloaf at Peterlin's is dressed in a demi-glace, and served with whipped mashed potatoes and corn succotash and may just be the best meatloaf around. Yelp reviewers have described it as everything from "amazing" to "phenomenal."
MINNESOTA: Good Day Cafe in Golden Valley
Customers sing the praises of Good Day Cafe's meatloaf, and for good reason—it's delicious! Listed on the menu as "Millie's Meatloaf Dinner", this tasty dish comes with two huge slices of spicy meatloaf with bacon, and served alongside mashed potatoes, and garlic green beans. One Yelp reviewer agrees, "Might I recommend the meatloaf, green beans, and mashed potatoes? I'm still in euphoria!"
MISSISSIPPI: Pearl's Diner in Laurel
If you find yourself near Laurel, Mississippi be sure to check out Pearl's Diner, an amazing neighborhood eatery that is a short walk from the art museum. In addition to their meatloaf, their fried chicken and pork chops are also a big hit.6254a4d1642c605c54bf1cab17d50f1e
MISSOURI: Niecie's Restaurant in Kansas City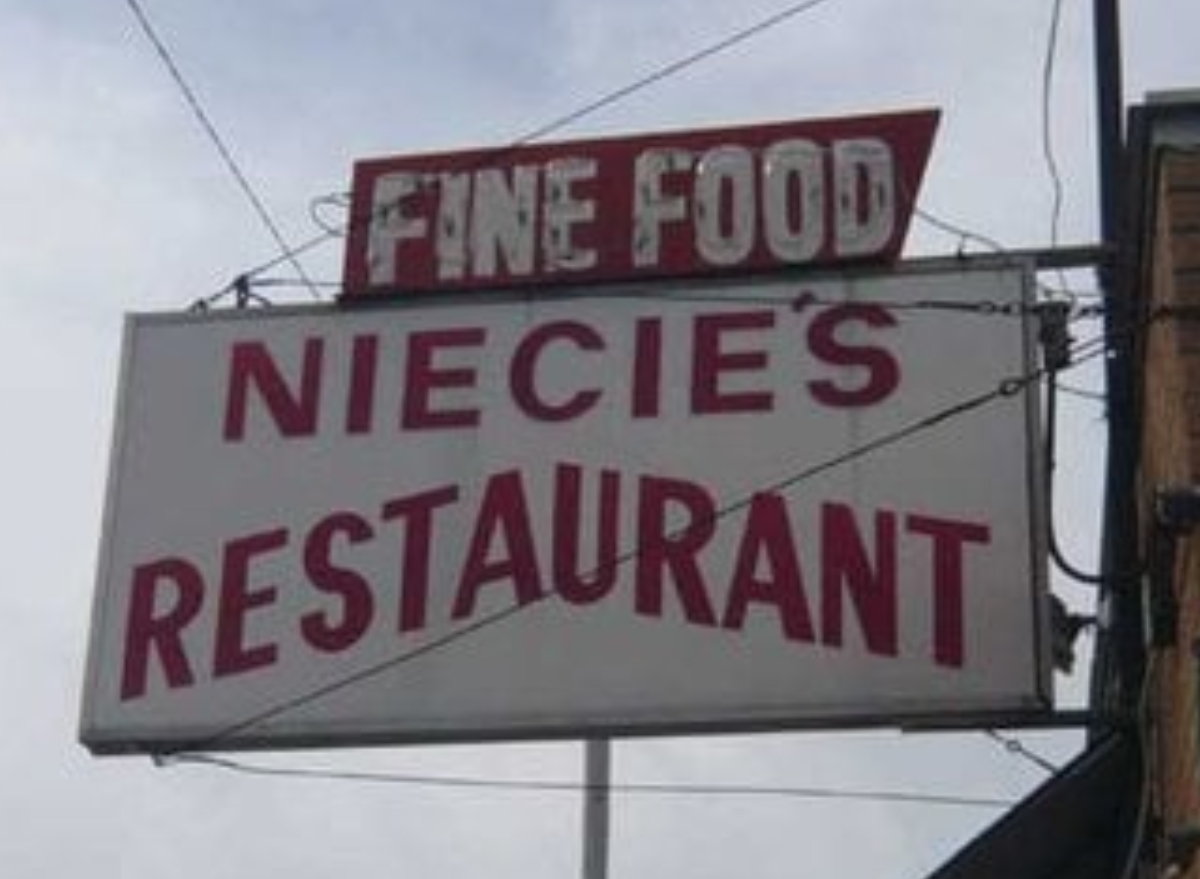 The Home-Style Meatloaf at Niecie's, which is served with a choice of two sides and two cornbread muffins, may be some of the best meatloaf in Missouri. Homemade and bursting with flavor, it tastes just like grandma's.
MONTANA: Montana Ale Works in Bozeman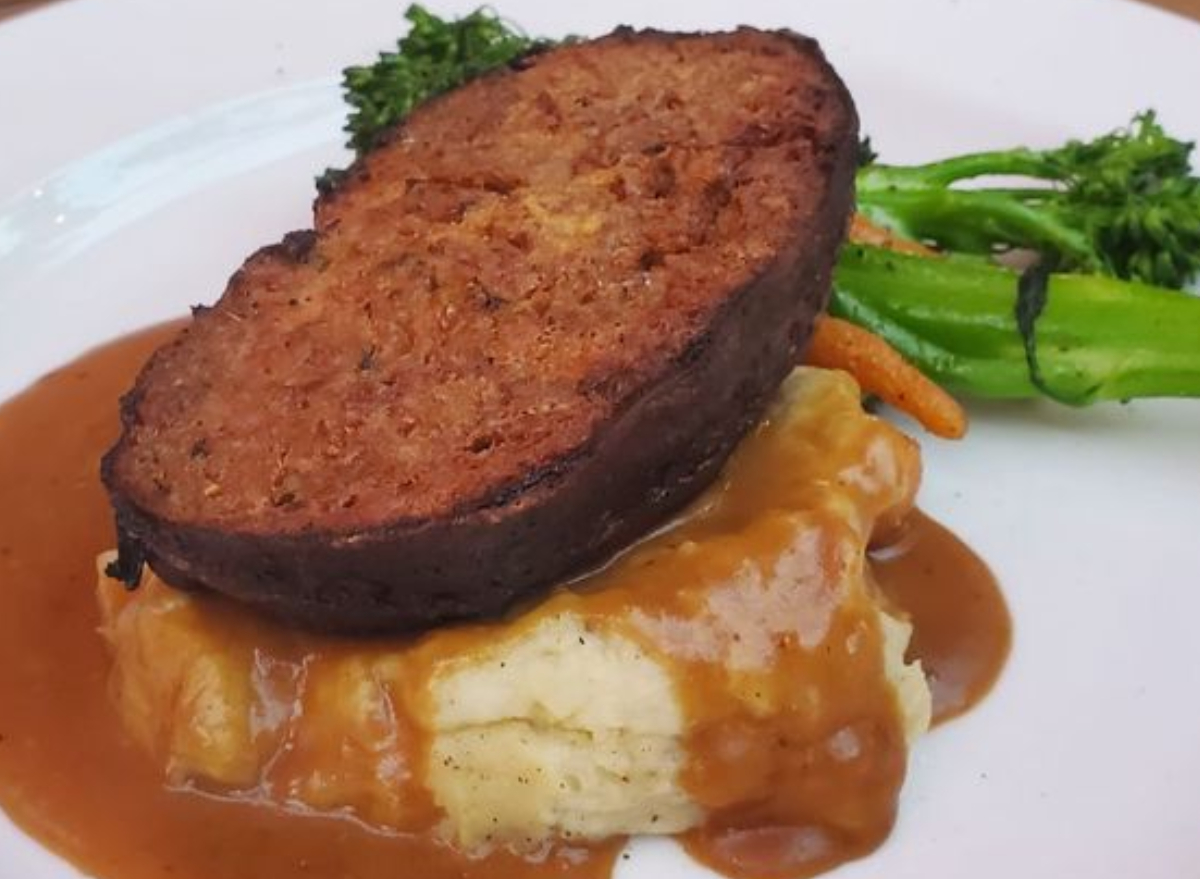 Montana Ale Works' Montana Meatloaf, which is a bacon-wrapped meatloaf smothered in a caramelized onion gravy, is a fierce favorite among the restaurant's customers. "My son raved about the bison meatloaf," a Yelp reviewer wrote, "He wants to come back for more of it."
NEBRASKA: Kitchen Table in Omaha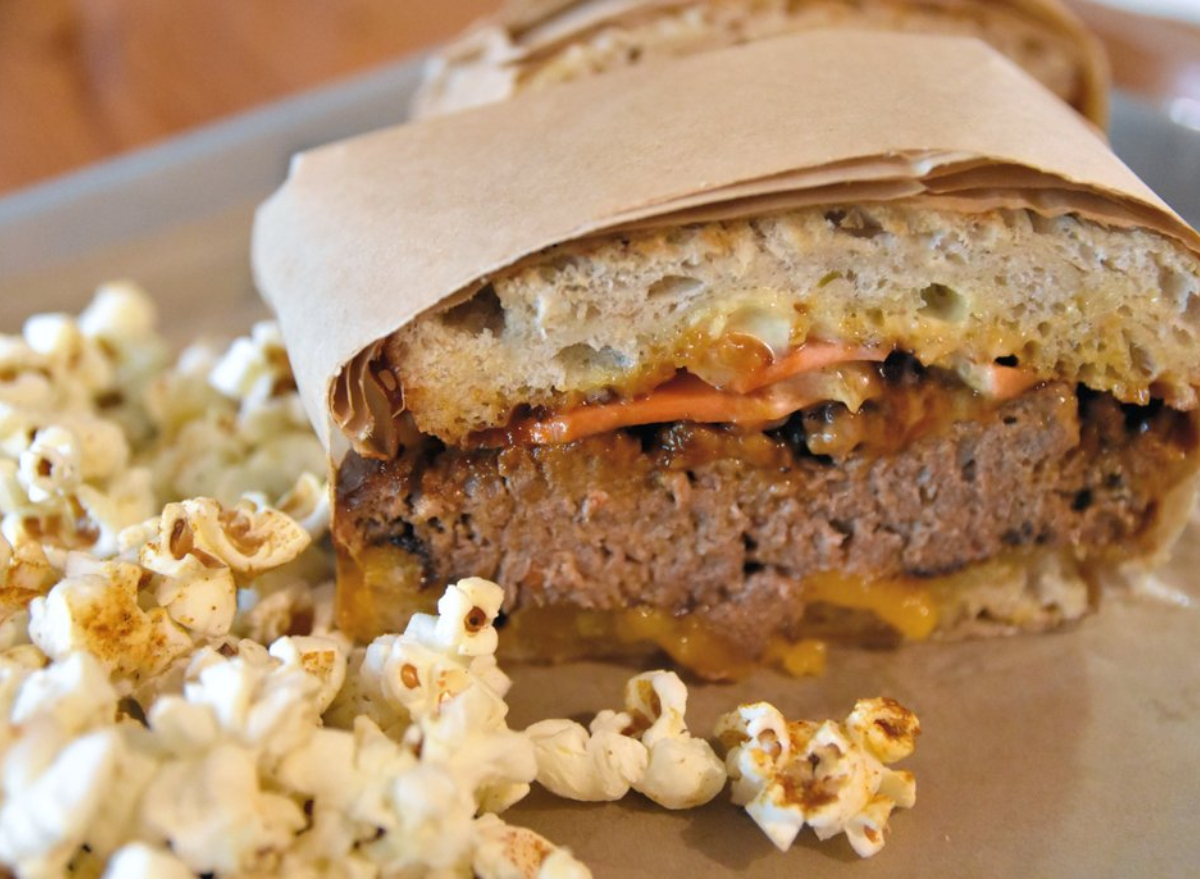 If you want to try out a meatloaf that is going to blow your mind, then head over to Omaha's Kitchen Table, the welcoming eatery that creates delicious seasonal dishes from scratch. One Yelp reviewer puts it plain and simple: "Meatloaf Sandwich, that's all you need to know."
NEVADA: Rollin Smoke Barbeque in Las Vegas
You cannot only expect delicious pulled pork and succulent beef ribs at Rollin Smoke Barbeque in Las Vegas, but also some of the best meatloaf in the state. One Yelp reviewer recounts how much his wife liked it by writing, "My wife had the smoked meatloaf, which sounds interesting, and it blew her and the rest of our party away with how good it was."
NEW HAMPSHIRE: Cotton in Manchester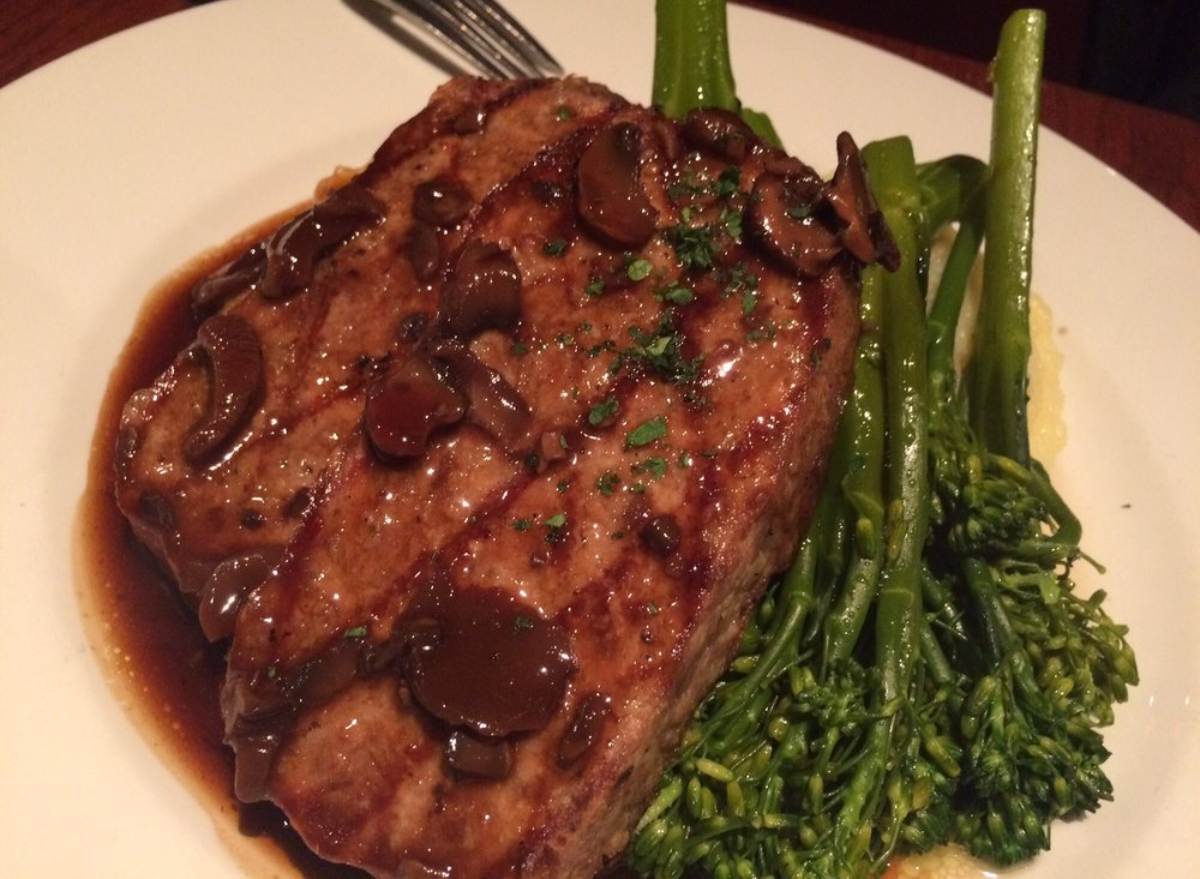 Stop at Cotton in Manchester if you want to try out some fabulous meatloaf that is a little left of center. Their beef and pork Retro Meatloaf is served with wild mushroom port wine sauce and a side of buttered broccoli, making it a truly memorable meal. "Two of us ordered meatloaf and WOW am I glad I did," a Yelp reviewer enthused, "It was not your typical meatloaf—it had nice dark grill marks, little crisp on the outside while the inside was moist and cut like butter. It was out of this world."
NEW JERSEY: Tops Diner in East Newark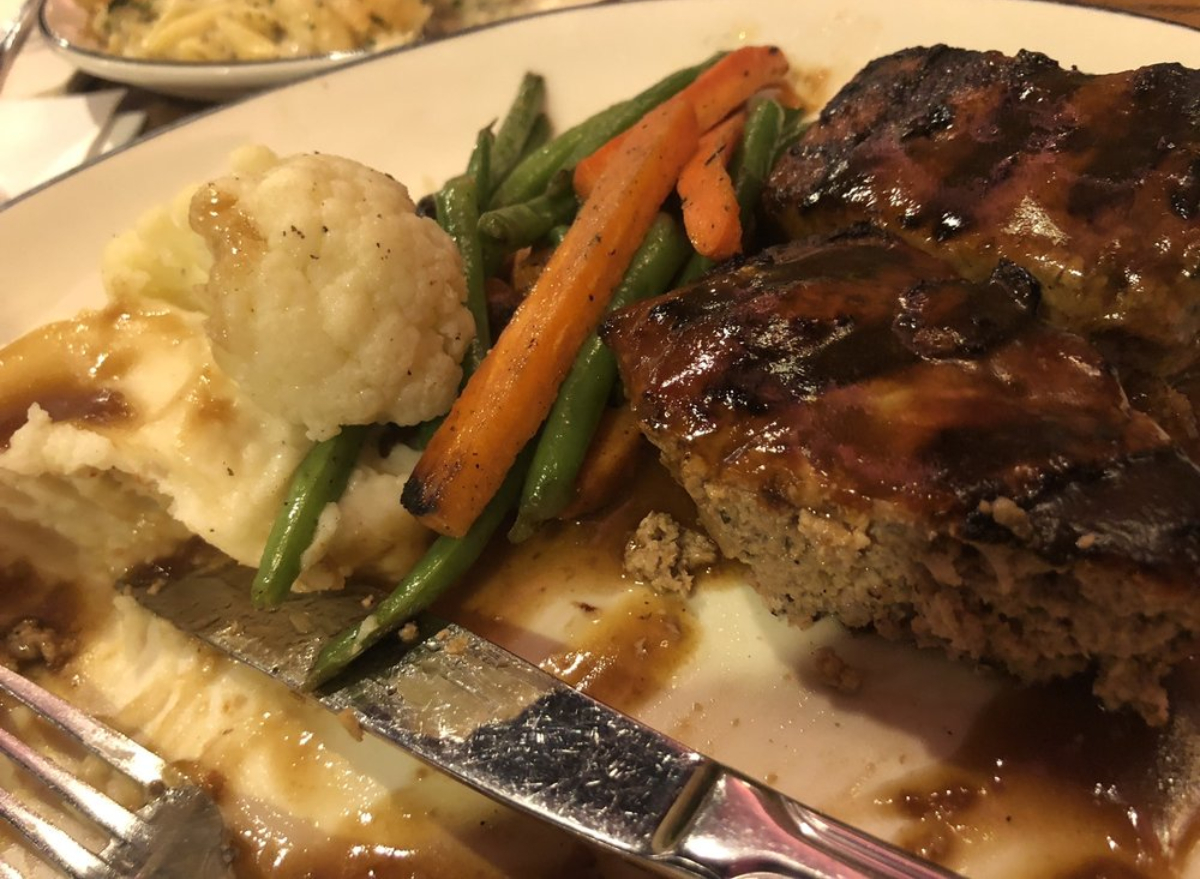 Tops Diner's most popular menu item is their "Meatloaf + Gravy", which is made fresh daily and is served with mashed potatoes and green beans. Some Yelp reviewers have stated that it is the best meatloaf they have ever had.
NEW MEXICO: Brixens in Albuquerque
Brixens, the lively New Mexico restaurant that specializes in Southwestern cuisine, makes a meatloaf dish that is straight out of any food lover's dreams. One Yelp reviewer loves it so much that they posted, "I especially was obsessed with the meatloaf dish and can honestly say it was easily one of the best meatloaf-inspired dishes I've had in a restaurant not made in a home kitchen."
Note: The location is temporarily closed while they build a new outdoor seating area
NEW YORK: Jacob's Pickles in New York City
Fuel up after a long day of exploring the Big Apple by enjoying a huge plate of meatloaf from famed Manhattan eatery, Jacob's Pickles. Their Low Country Meatloaf dinner option, which consists of sweet and smoky meatloaf, frizzled onions, mashed potatoes, coleslaw, and a maple buttered biscuit, would make any meatloaf hater a convert—that is how good it is. "Alright this place rocks. MEATLOAF!! Mom, GET ME THE MEATLOAF!!" raves one Yelp reviewer.
NORTH CAROLINA: Pack's Tavern in Asheville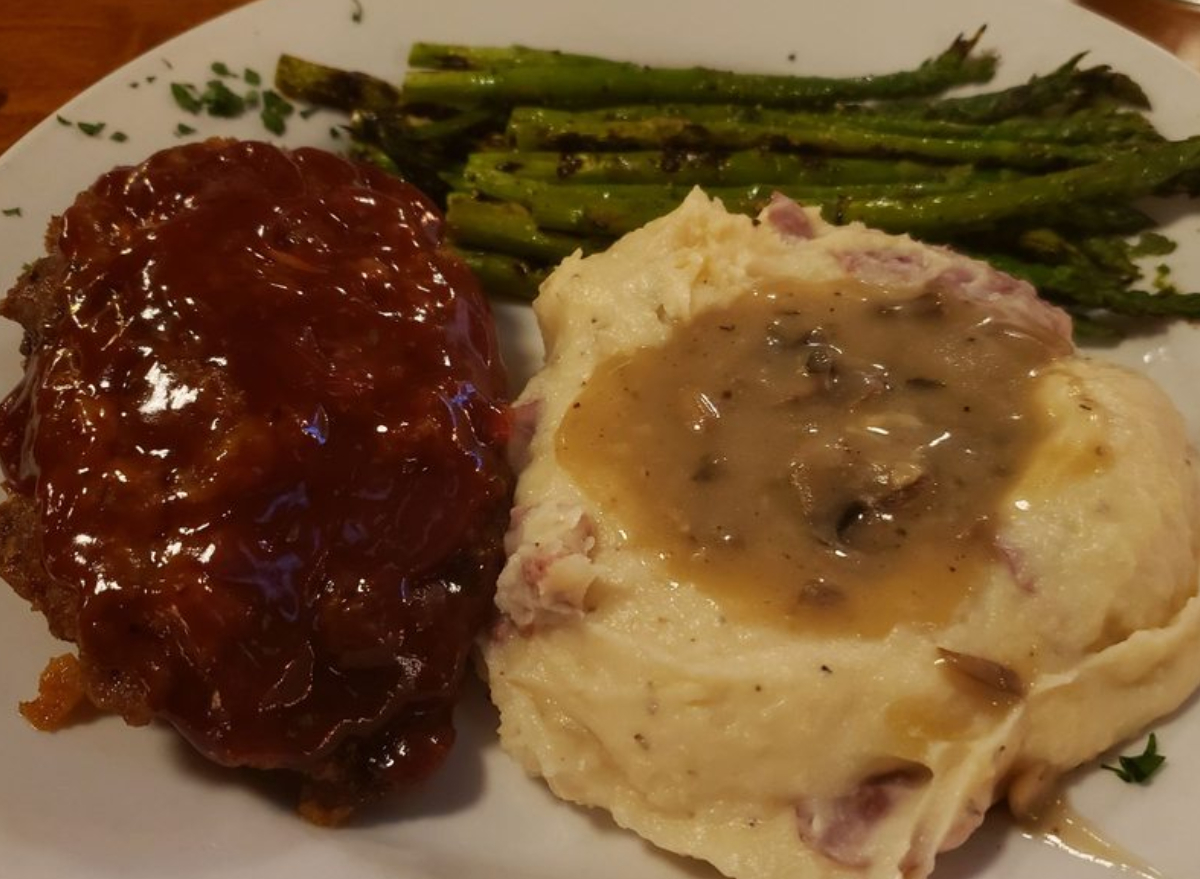 "Amazing," "fantastic," "superb"—these are all words that Yelp reviewers have used to describe Pack's Tavern's incomparable homemade meatloaf. Made using locally raised bison covered in a smoky tomato glaze, and then served with Brussels sprouts and mashed potatoes in a mushroom-sage gravy, this dish is out of this world.
NORTH DAKOTA: Ebeneezer's Eatery and Irish Pub in Minot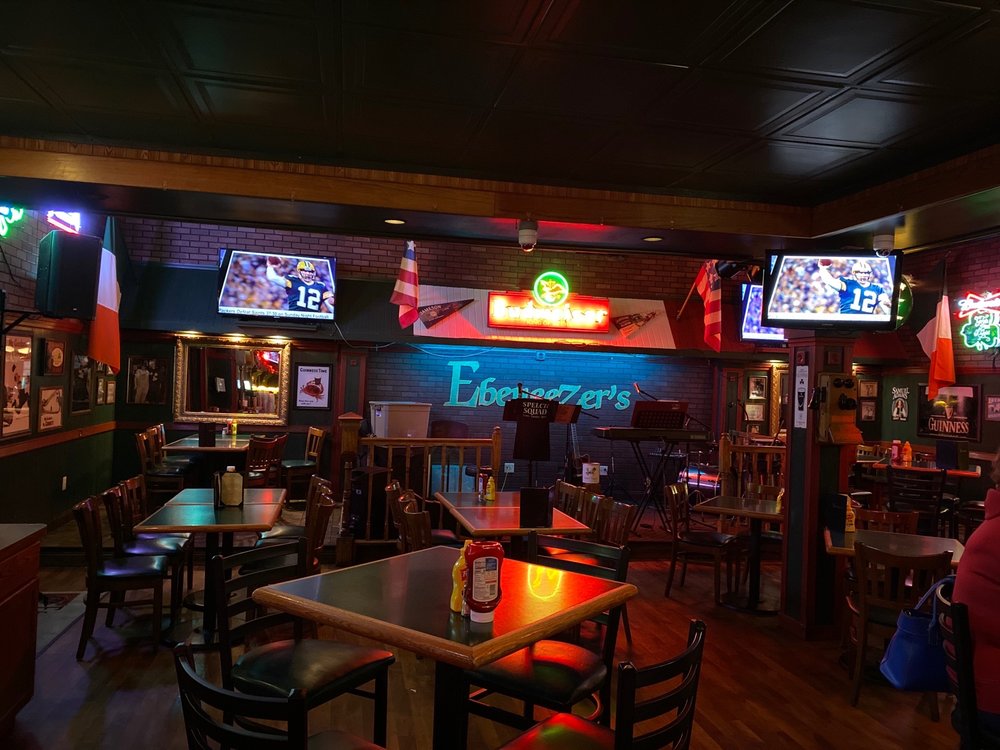 Served with gravy, mashed potatoes, vegetables, and a side salad, the signature meatloaf dish at Ebeneezer's is a must-have.
OHIO: Newfangled Kitchen in Bexley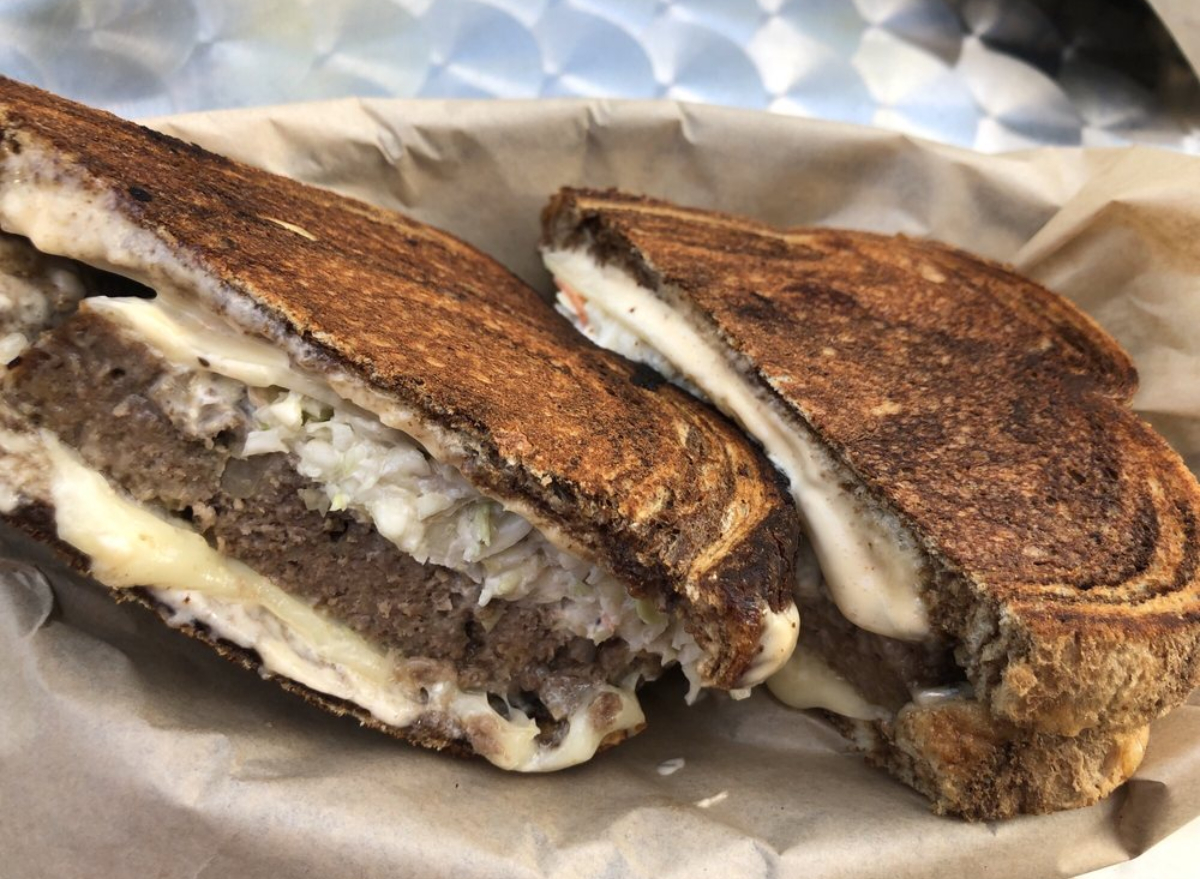 Trust us on this one, you have never had a meatloaf sandwich quite like Newfangled Kitchen's. Known as The Fang, this easy-to-eat lunch item is piled high with meatloaf, lettuce, tomato, red onion, pickles, American cheese, and fang sauce, all on an egg-washed bun. According to one Yelp reviewer, it is "without a doubt the best meatloaf sandwich you will ever have the honor of biting into."
OKLAHOMA: Redrock Canyon Grill in Oklahoma City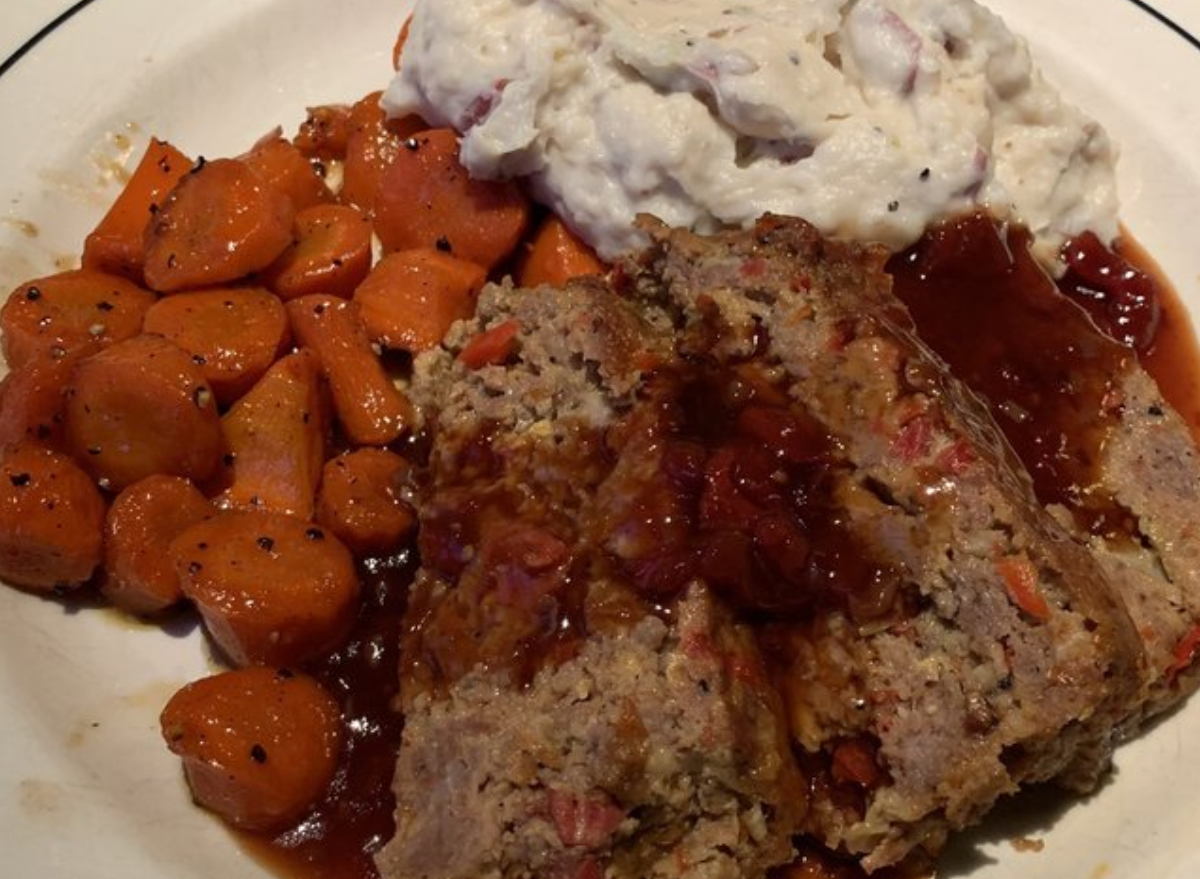 Redrock Canyon Grill's Persimmon Hill Meatloaf is a meatloaf for the ages. Featuring fire-roasted tomato brown sauce, mashed red potatoes, and glazed carrots, this delectable dish has been described by Yelp reviewers as "delicious" and "the very best."
OREGON: Sckavone's in Portland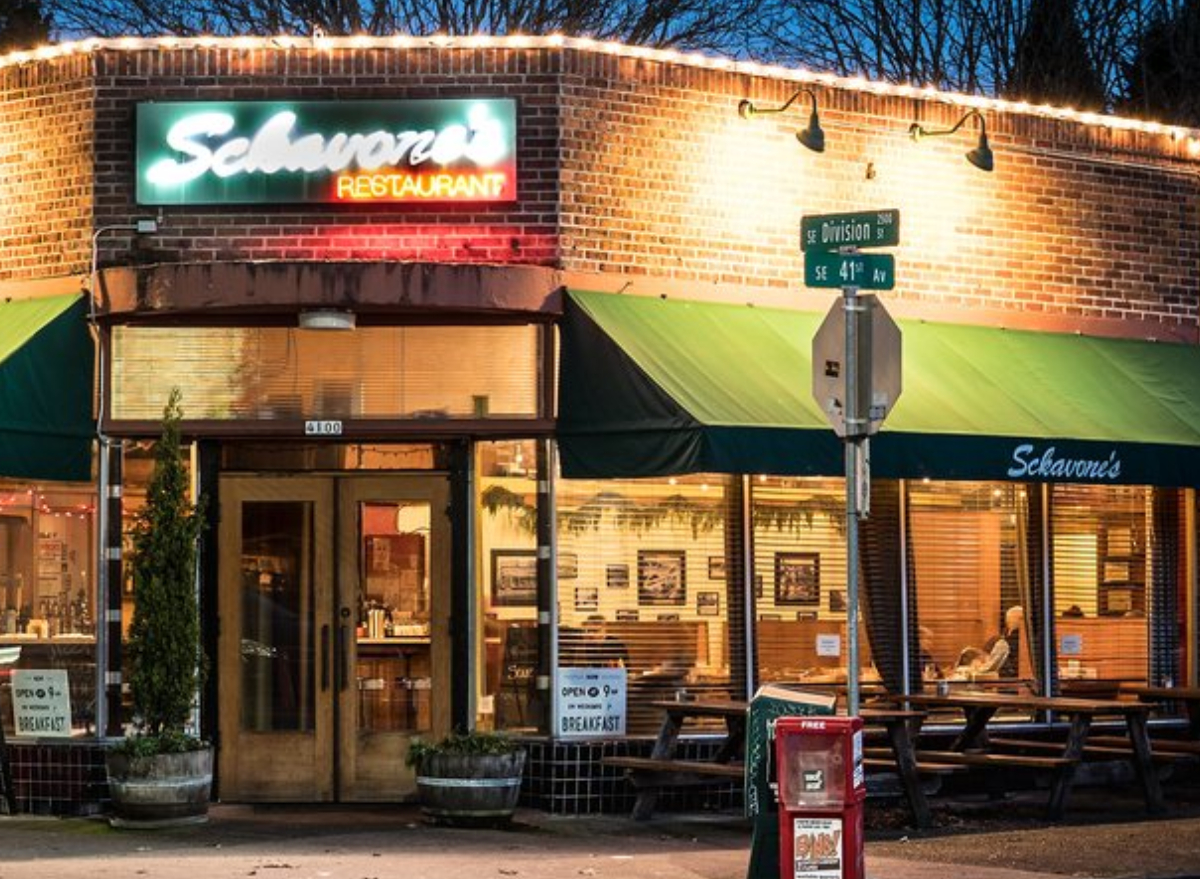 Sckavone's meatloaf, which is made using herbed beef and pork blanketed in a homemade marinara, and then served with an assortment of sides, is some of the best in all of Oregon. It even had one Yelp reviewer doubting their own recipe—"The best freaking tasting meatloaf I've ever had," they wrote, "I mean, I thought I made a good meatloaf. NOPE, this place makes a delish meatloaf with a ton of flavor and is very juicy."
PENNSYLVANIA: Bud and Marilyn's in Philadelphia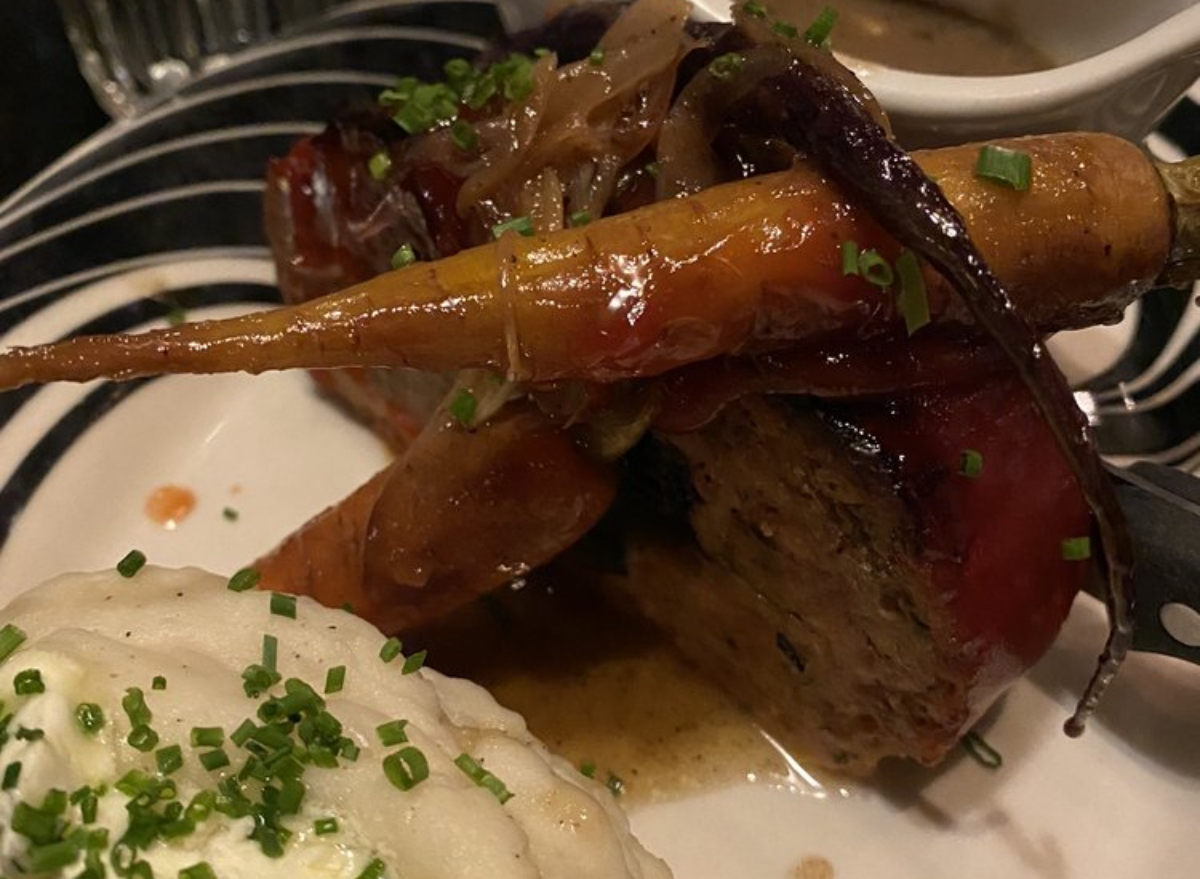 Do yourself a favor and get the highly recommended stuffed meatloaf dinner at Bud and Marilyn's in Philadelphia. Featuring a tasty homemade meatloaf stuffed with fontina cheese, and served with mashed potatoes, peas, and carrots, this exciting dish is one not to miss. One Yelp reviewer said, "the meatloaf (is) wonderfully hearty the way all meatloaf should be."
RHODE ISLAND: Scratch Kitchen and Catering in Newport
Scratch Kitchen is Newport's family-owned and operated eatery that is known for its incredible food, including its grilled cheese meatloaf sandwich. Customers enjoy it so much that they have described it as "absolutely amazing" and "excellent."
SOUTH CAROLINA: Early Bird Diner in Charleston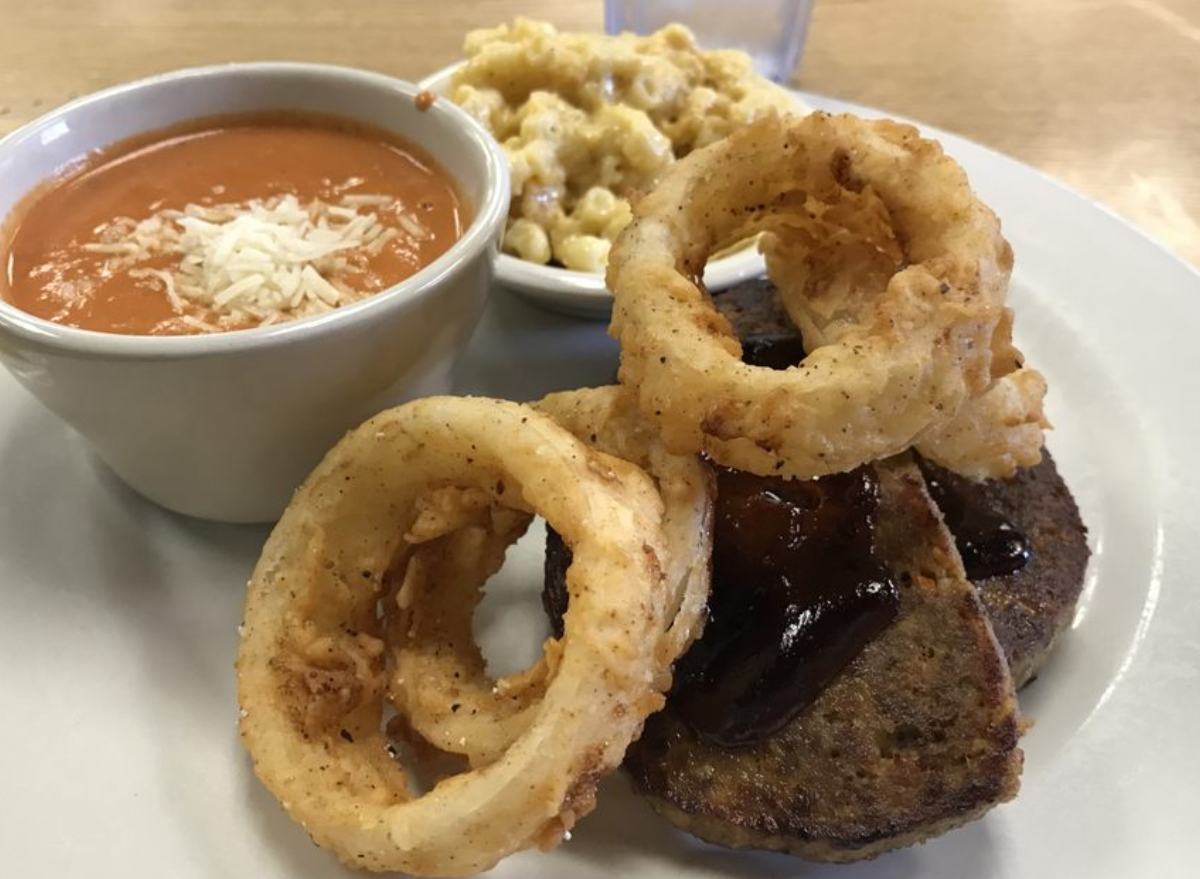 Charleston's Early Bird Diner has a meatloaf on its menu that puts all the other meatloaf dishes to shame. Their $15 meatloaf option, which is available each evening for dinner from 4 pm to close, is made using slices of grilled meatloaf topped with a chipotle molasses barbecue sauce and crispy onion rings. As one Yelp reviewer puts it, "Go for the meatloaf sandwich—That's a winner winner without a chicken dinner!"
SOUTH DAKOTA: Murphy's Pub and Grill in Rapid City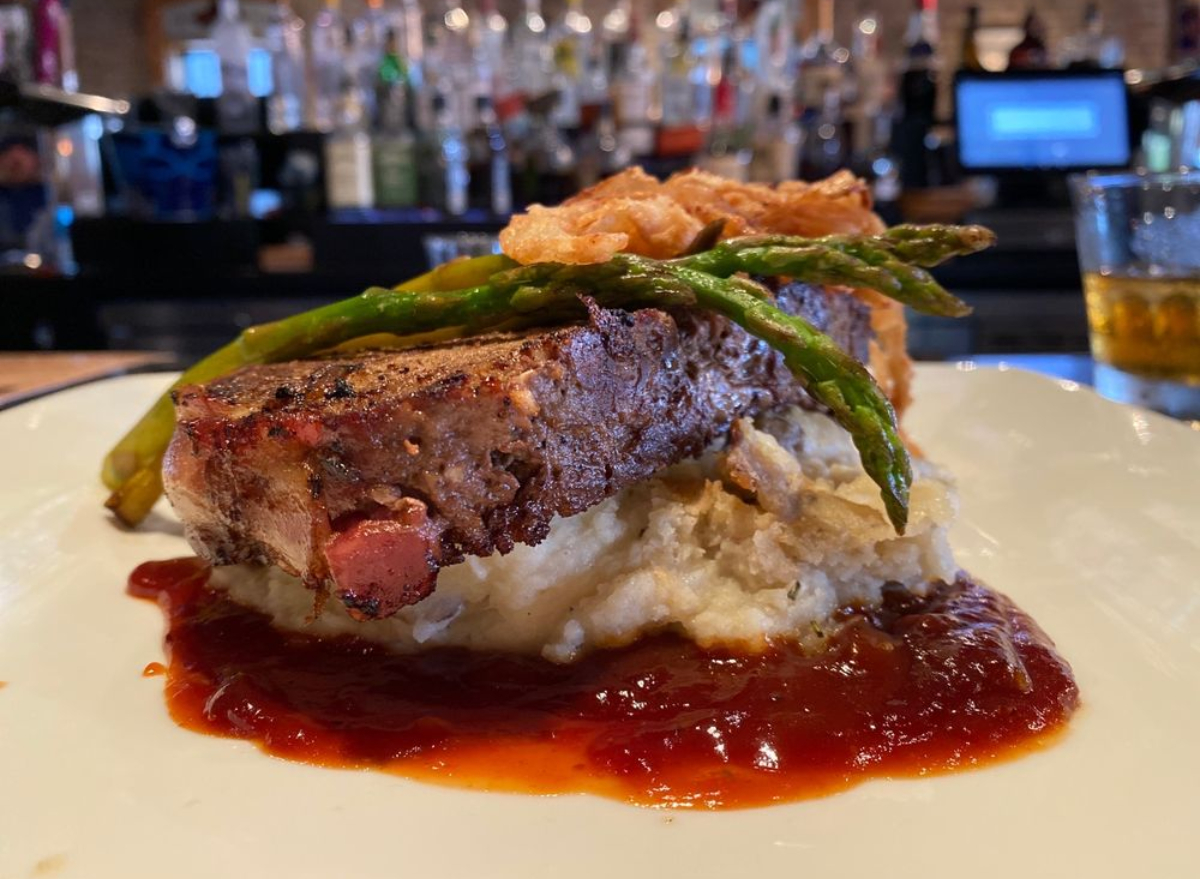 Lo and behold the inimitable Buffalo Meatloaf from Murphy's Pub and Grill, a tasty dish that features bacon wrapped meatloaf served with portobello mushrooms, mashed potatoes, and tangy bourbon ketchup. "A huge portion of meatloaf overtop mashed potatoes," one Yelp reviewer reminisces, "It was incredible—no one was able to clean their plate."
TENNESSEE: Parkside Grill in Knoxville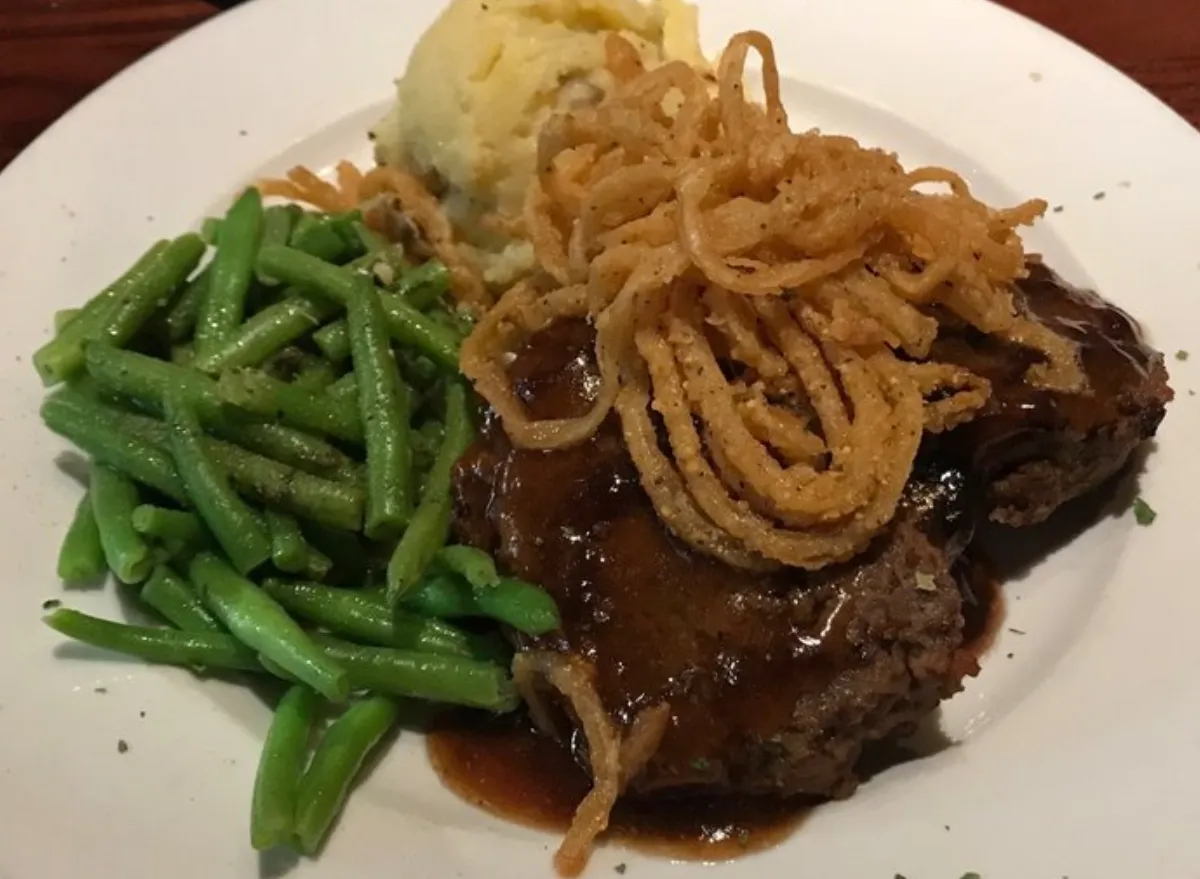 Parkside Grill's tender meatloaf, served with a heap of Cajun fried onions, may have you rethinking how you make your own at home. "I don't think I have ever had a meatloaf that I haven't made," one Yelp reviewer explained, "And this meatloaf has me rethinking my choices of spices in the future." Yeah, it's that good.
TEXAS: Bosscat Kitchen and Libations in Houston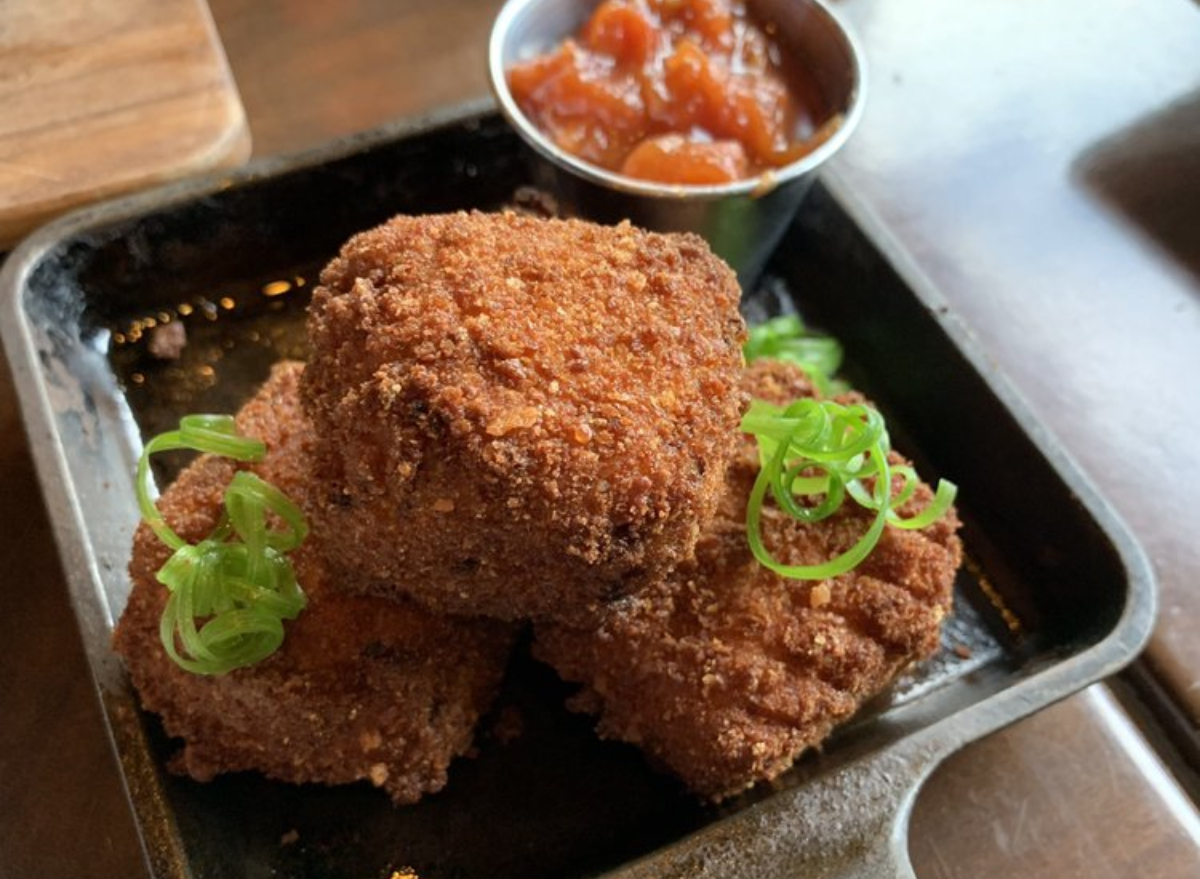 As the old saying goes, everything's bigger in Texas—including the meatloaf. Bosscat's Maui Meatloaf, which is served loco moco-style with brown gravy, steamed rice, and a fried egg, is the perfect combination of comfort food meets elevated flavor. Hint: If you are only in the mood for a snack make sure to try out their parmesan-crusted meatloaf cube appetizer, they are a must-try.
UTAH: Whiskey Street in Salt Lake City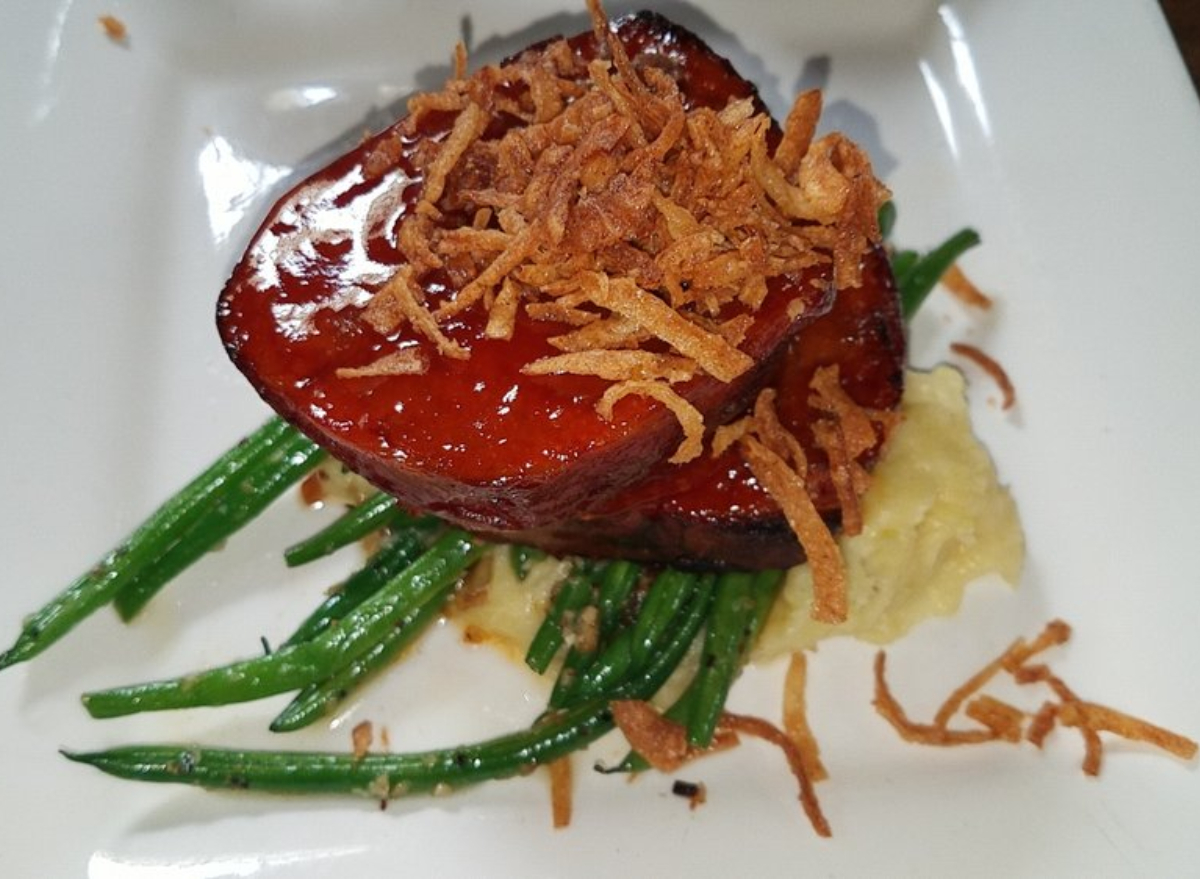 Bourbon and coke may seem like unlikely ingredients used to make a meatloaf, but Whiskey Street in Salt Lake City proves that they are actually must-haves with their Bourbon 'N Coke Meatloaf. Featuring bacon-wrapped slices of meatloaf, a bourbon coke glaze, roasted garlic smashed potatoes, and green beans, this dish is the epitome of delicious. "Had the bacon-wrapped bourbon-glazed meatloaf—absolutely the BEST meatloaf I've had in my life!" one Yelp reviewer happily posted.
VERMONT: Bench in Stowe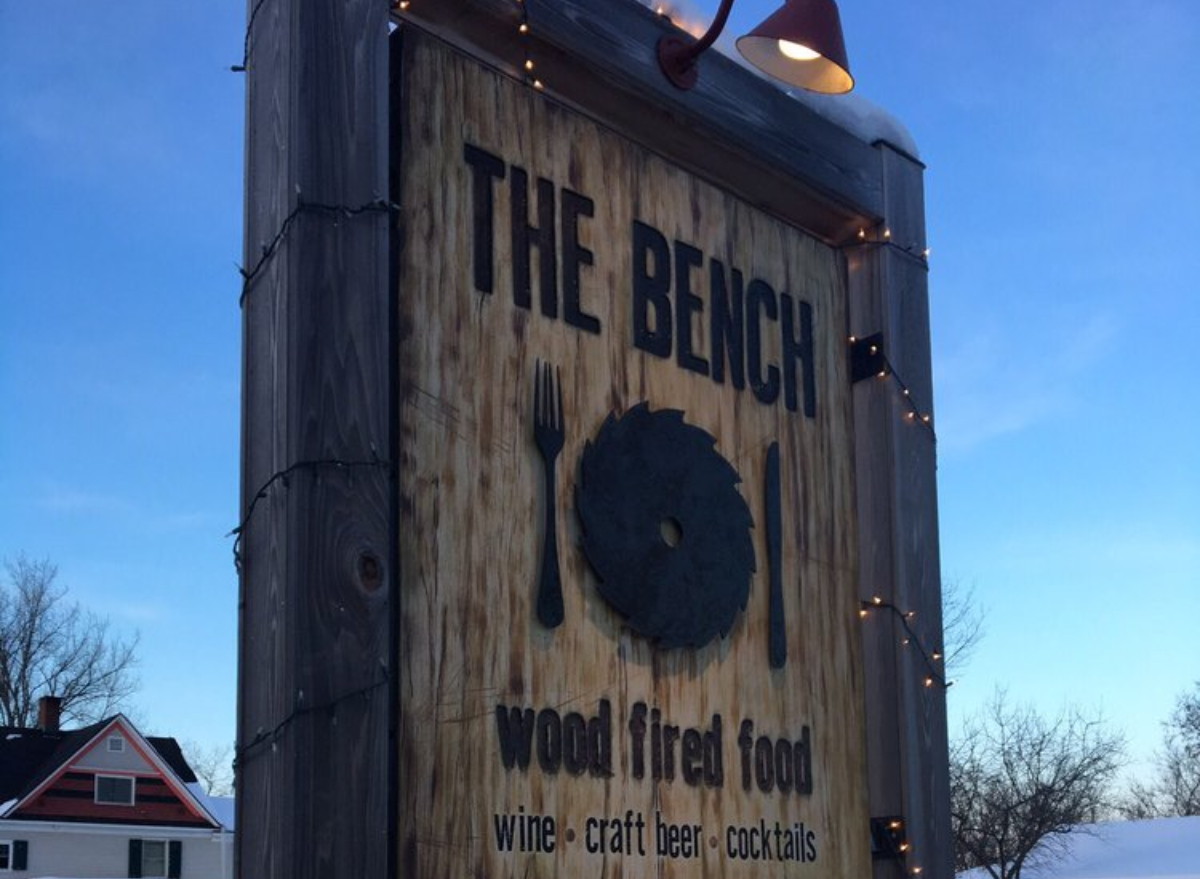 If you are in the mood for comfort food that checks off all the boxes, then be sure to order the meatloaf at Bench in Vermont. Served with Yukon mashed potatoes, grilled zucchini, fried onion strings, and a savory sage gravy, this meatloaf is incredibly tasty.
VIRGINIA: Hair of the Dog Eatery in Virginia Beach
Hair of the Dog has two amazing meatloaf dishes to choose from—their homemade bacon-wrapped meatloaf special, served with mashed potatoes, or their meatloaf handheld, served with fries or macaroni and cheese. "I could probably eat the meatloaf sammy with the Gouda mac and cheese for the rest of my life and be the happiest camper," a satisfied Yelp reviewer exclaims.
WASHINGTON: DERU Market in Kirkland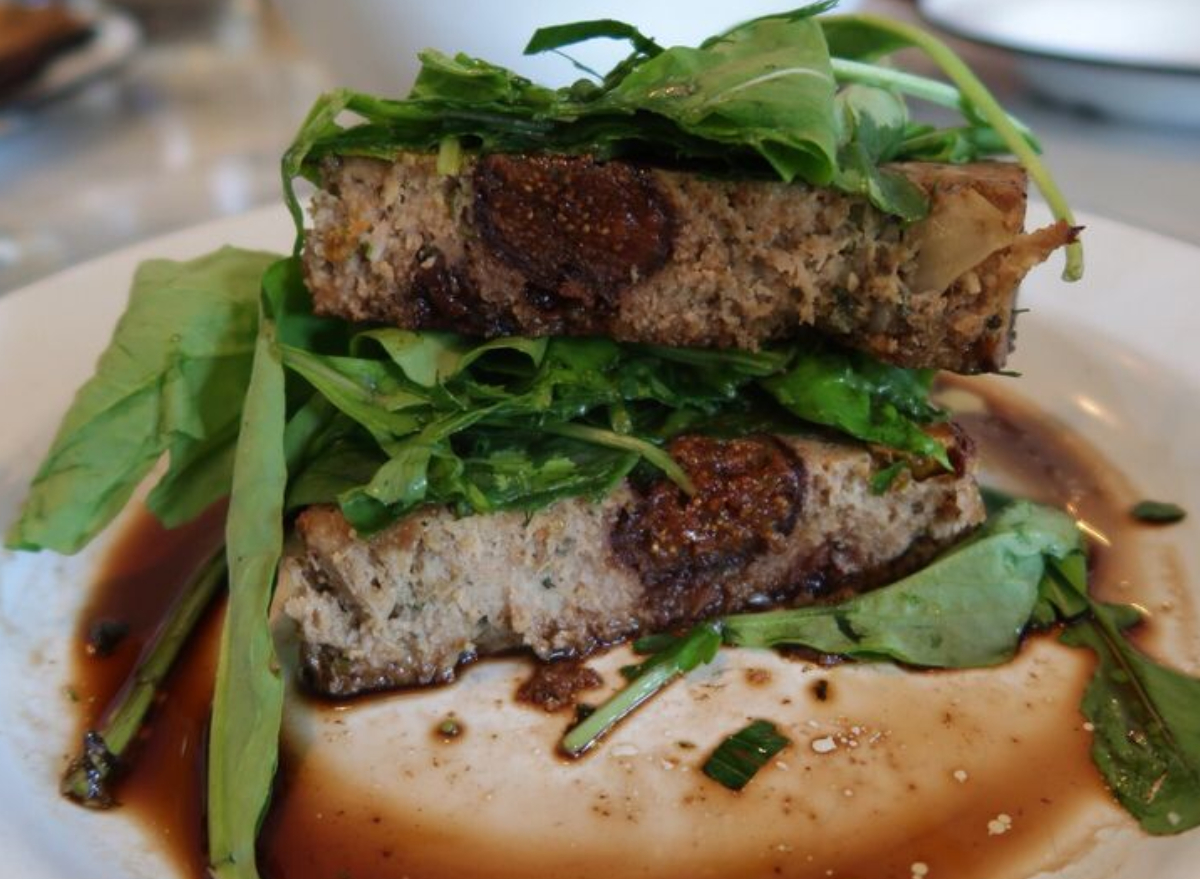 DERU Market in Kirkland makes delicious seasonal dishes using ingredients from local organic farms. They are also one of the best spots in Washington to enjoy meatloaf. Their meatloaf menu option, which features their house fig and pistachio meatloaf blanketed in a fig balsamic dressing and served with arugula, is an elegant take on a classic comfort food.
WEST VIRGINIA: Bluegrass Kitchen in Charleston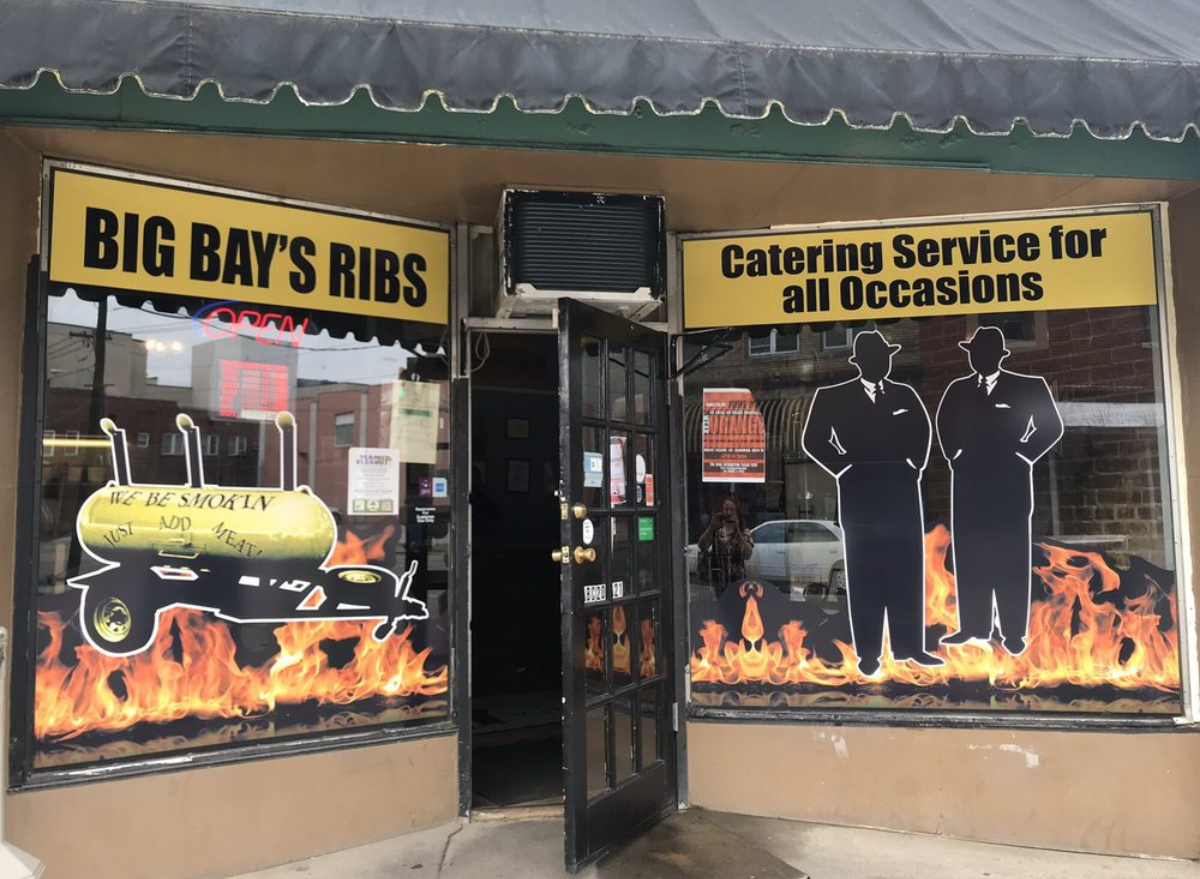 Bluegrass Kitchen, the popular West Virginia restaurant that is just steps away from the Kanawha River, makes a fantastic meatloaf that has quite the following. "I had the meatloaf, and it was amazing," a Yelp reviewer wrote, "I am very picky about meatloaf but this was a real standout."
Note: The restaurant is temporarily closed because of Covid.
WISCONSIN: County Clare Irish Pub in Milwaukee
One Yelp reviewer described County Clare Irish Pub's meatloaf as the, "best meatloaf I've ever had," and we can understand why. Made using a blend of beef, veal, and pork, and topped with Worcestershire caramelized onion gravy, this meatloaf gives all the others a run for their money.
WYOMING: J's Pub and Grill in Jasper
J's Pub and Grill's chili-glazed meatloaf has people talking: "I had the bison meatloaf, and no joke this is the best meatloaf I have ever had," one Yelp reviewer stated. Make sure to enjoy this delicious dish with a side of onion soup and some crispy Brussels sprouts as an appetizer.
Read more about where to eat next:
The Unhealthiest Restaurant Orders in Every State