14 Healthy Old-Fashioned Sandwich Recipes
Easy, healthy recipes for the most iconic, old-fashioned sandwiches.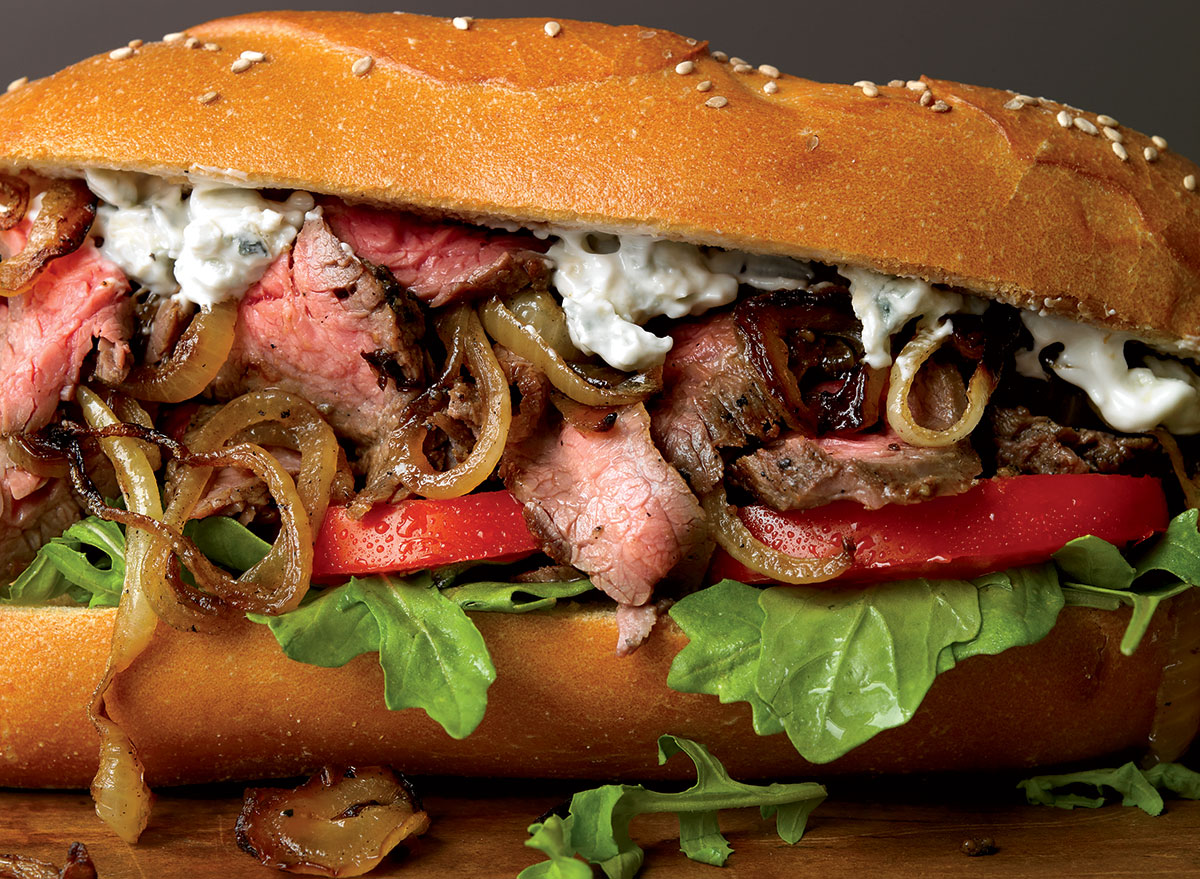 Sandwiches—who doesn't love them? From the moment the Earl of Sandwich decided that continuing to play cards was as important as eating, we've been enjoying the meat-between-bread masterpiece that is a great sandwich. Nowadays, we eat them for lunch while continuing to type away at our computers at our desks, but there's no reason we can't enjoy the process.
Here's a look at the most iconic, old-fashioned sandwiches through the ages—updated with a healthy spin. Keep reading for the sandwich recipes that are perfect for weight loss, and next, don't miss 22 Meals to Melt Belly Fat in 2022.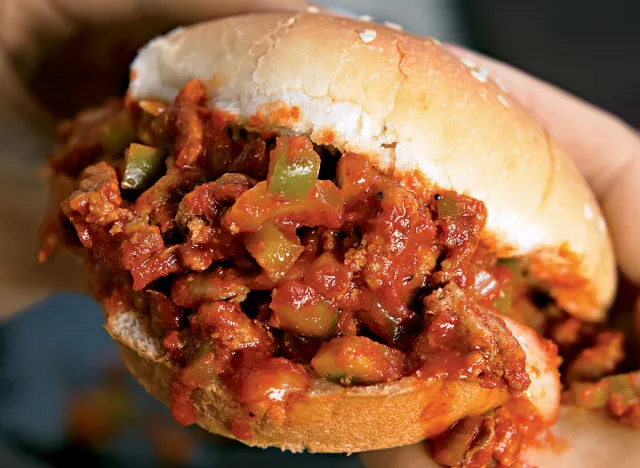 The iconic sloppy Joe is as fun to eat as it is to say. In this recipe, ground turkey is substituted for beef, cutting the fat and calories but we keep all of the tomatoey spices.
Get our recipe for Healthy Turkey Sloppy Joes.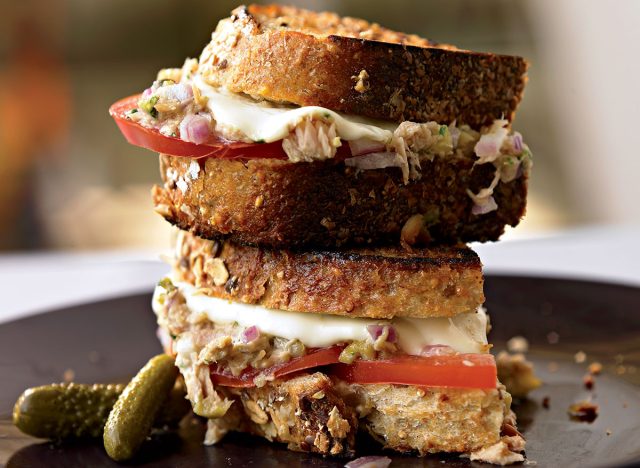 Canned tuna is super low-fat… until you add globs of mayo to it. This recipe substitutes flavor-packed pesto, lemon juice, olives, and onions, so you won't miss the mayo. Fresh mozzarella, which cooks up ooey and gooey, adds that delicious cheesiness that makes a tuna melt irresistible.
Get our recipe for Quick and Easy Italian Tuna Melt.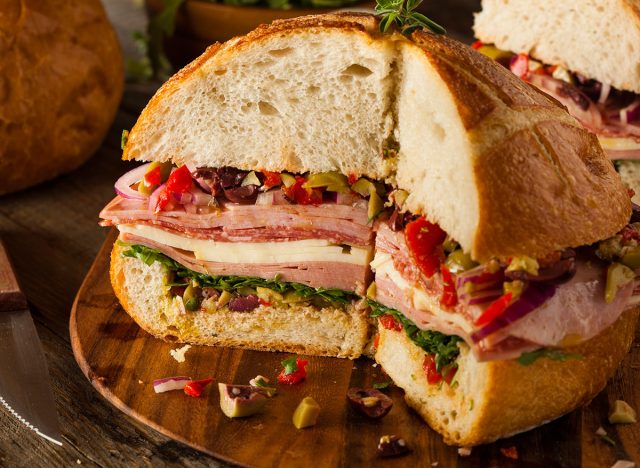 The New Orlean's classic is often packed with three to four different fatty meats and multiple cheeses, plus an olive oil-drenched olive salad. The sandwich is unforgettable but should only be a once in a while thing. Here, the sandwich is lightened up with turkey to replace some of the fattier meats, less cheese, and an olive salad bulked up with healthy veggies. Translation: You get all of the flavor with a fraction of the calories.
Get the Healthier Muffuletta Sandwich from Jeanette's Healthy Living.
Pimento cheese sandwiches
The old-school classic sandwich begins with the creamy Southern spread of shredded cheddar cheese, bright red pimentos, and mayo. Replace some of the mayo with Greek yogurt, as Running in a Skirt does, to lighten it up a little bit and use a thin spread of cheese for the sandwich.
Get the recipe from Running in a Skirt.
Piled high and secured with those frilly toothpicks, club sandwiches are a must on every diner menu. Make your own at home to edge things to the healthier side. This one features all the good stuff—​​ham, turkey, bacon, and mayo—but clocks in at only 350 calories.
Get our recipe for The Ultimate Club Sandwich.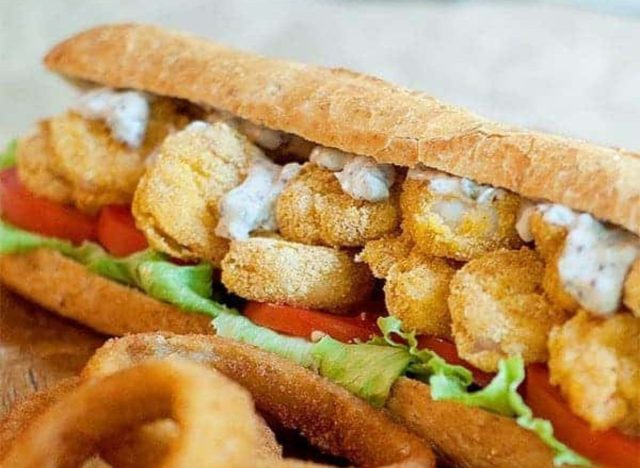 This iconic sandwich of New Orleans takes many forms, but the shrimp version is particularly delicious. Lana's Cooking preserves the satisfying crunch of cornmeal-crusted fried shrimp by using the oven to crisp it up without adding too much fat. Go light on the remoulade sauce to save even more calories.
Get the recipe from Lana's Cooking.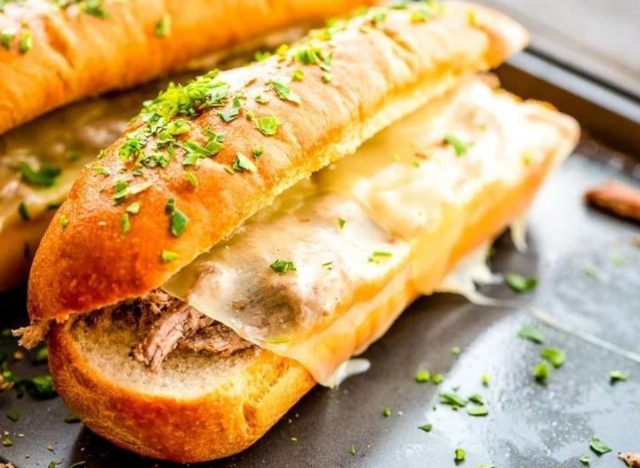 There is something so luxurious and yet approachable about dipping a warm roasted beef sandwich in salty au jus. Follow Julie's Eats and Treats and use your trusty slow cooker to cook the lean beef used for this sandwich to tender perfection.
Get the recipe from Julie's Eats and Treats.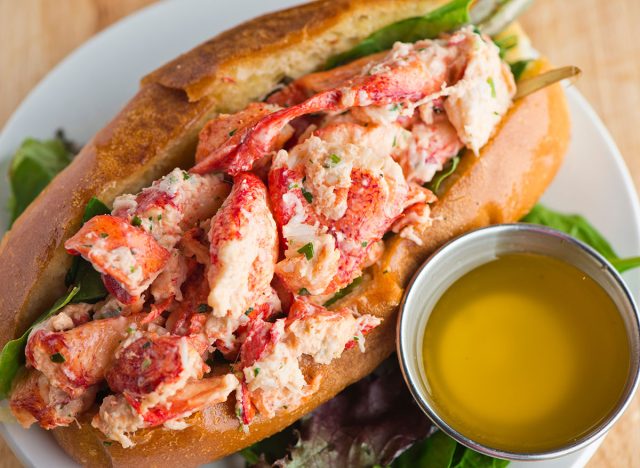 When summer rolls around, a trip to the shore wouldn't be complete without a packed lobster roll. Whether you use butter, aka Connecticut-style, or mayo, Maine-style, the trick to a healthier lobster roll is to use top-quality seafood and just enough fat to moisten. If lobster isn't within your budget, try our Best-Ever Shrimp Roll!
Get our recipe for the Best-Ever Shrimp Roll.
Crisp bacon, shredded lettuce, in-season tomatoes, and a super-light schmear of mayo are all you need for the perfect BLT. Our BLT uses a sunny-side-up egg with a runny yolk to moisten the sandwich, instead of traditional mayo.
Get our recipe for The Ultimate BLT Sandwich.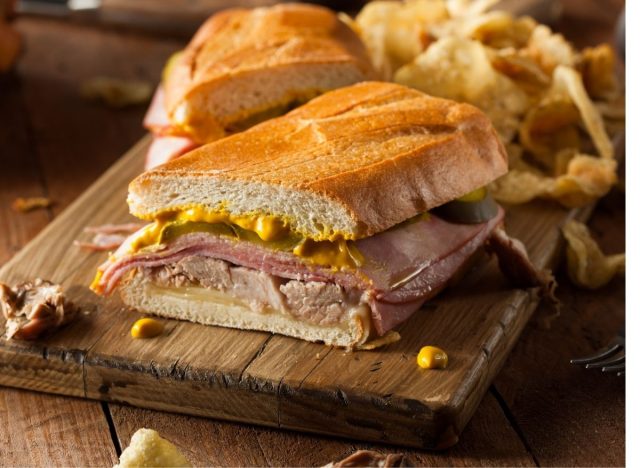 A Classic Cuban sandwich includes ham and roast pork. According to The Spruce Eats, these roast pork and ham sandwiches were created by Cuban immigrants in Florida. Traditionally the roast pork is mojo-style or marinated in citrus juices, garlic, oregano, and cumin. To make this sandwich healthier, skip the mayo and double up on low-fat mustard, use just one slice of cheese, and keeps the meats thin.
Try this 10-Minute Skinny Cuban Sandwich from Lillie Eats & Tells.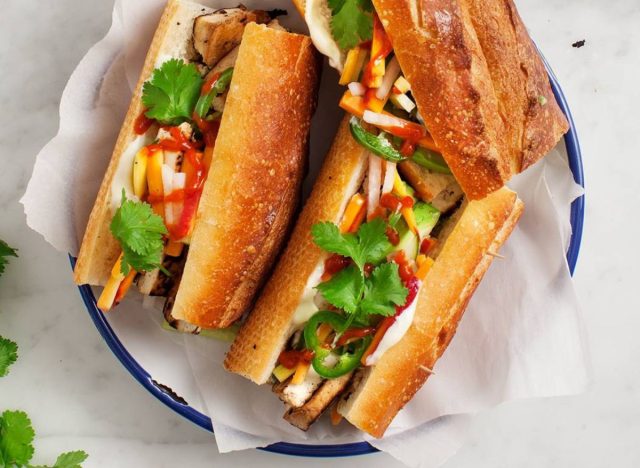 A Banh-Mi is a Vietnamese sandwich usually piled high with picked and raw veggies, herb, mayo, and some kind of meat. Since it uses tons of veggies it does tend toward the healthier side. The recipe from Love & Lemons uses marinated tofu instead of meat to make it even healthier.
Get the recipe from Love & Lemons.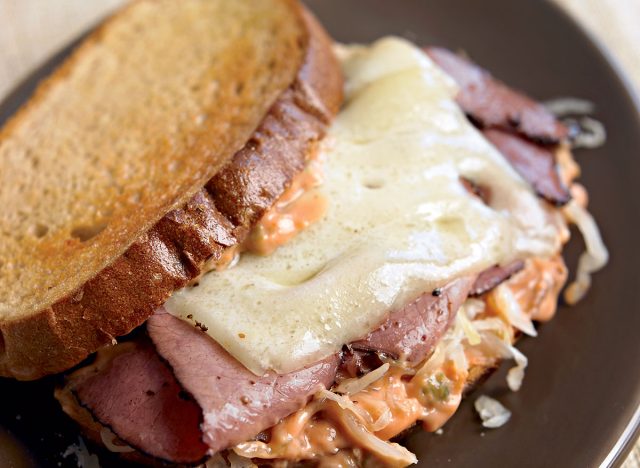 The classic Reuben is made with corned beef or pastrami, sauerkraut, and Thousand Island dressing. Skip the beef and use turkey for a lighter take, low-fat swiss, and homemade Thousand Island dressing, which takes seconds and is so worth it. You won't miss a single thing about the original with this satisfying old-fashioned sandwich recipe.
Get our recipe for a Low-Calorie Turkey Reuben Sandwich.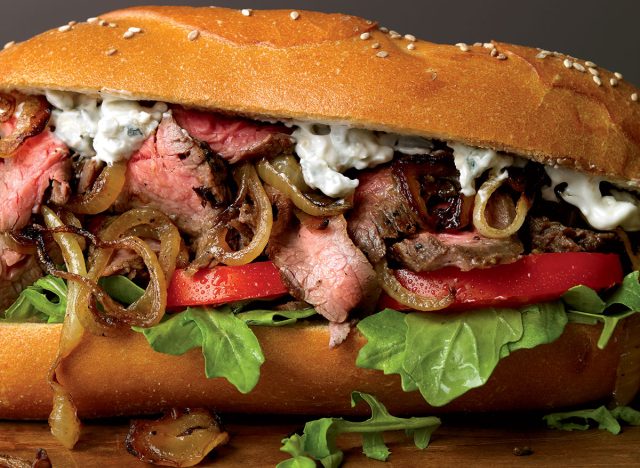 Good steak goes a long way to making a perfect Philly-style cheesesteak. In this recipe, we use lean flank or skirt steak. Aromatic blue cheese also takes the place of traditional cheese sauce or provolone.6254a4d1642c605c54bf1cab17d50f1e
Get our recipe for a Low-Calorie Philly Cheesesteak Sandwich.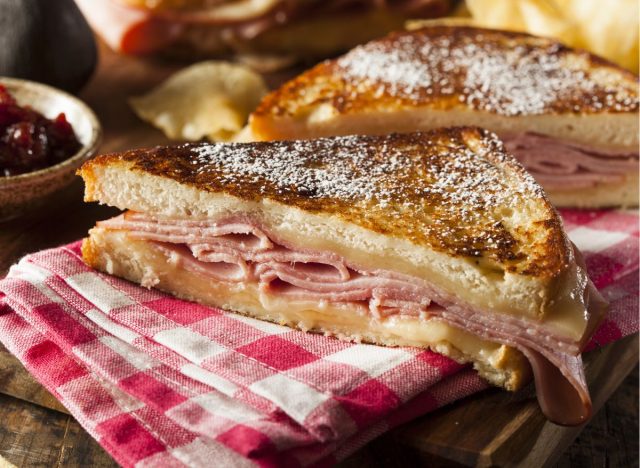 EatingWell sums up the Monte Cristo nicely, describing it as "a cross between a ham and cheese sandwich and deep-fried french toast." This sandwich is never going to win any awards for being a health food, but there are some ways to lighten it up. The obvious first one is to not deep fry it. This recipe from EatingWell.com keeps the essence of the original with far fewer calories.
Get the recipe from EatingWell.
Add these delicious, old-school sandwich recipes to your weekly rotation. These updated tried-and-true, old-fashioned favorites are sure to satisfy.