9 Best Kirkland Snacks at Costco
The fan-favorite warehouse has countless small bites and nibbles that customers can't get enough of.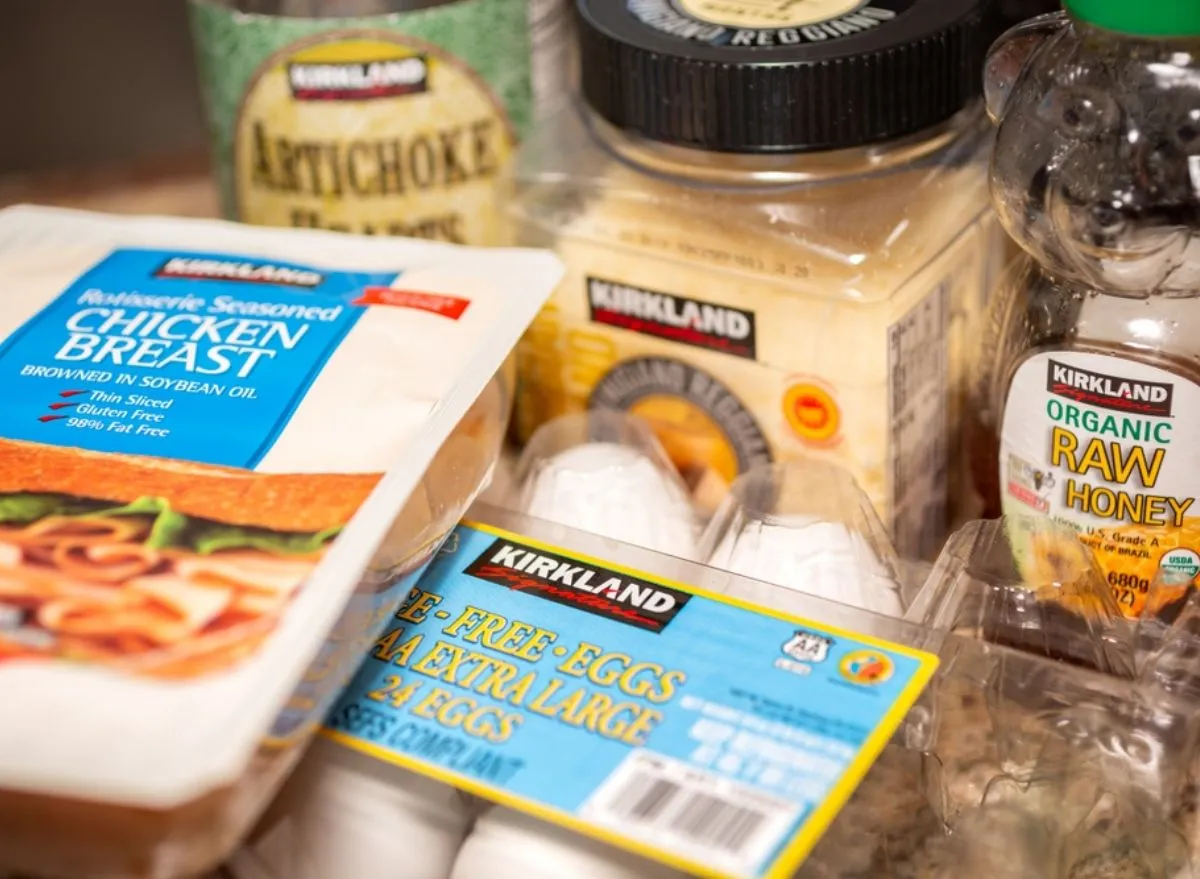 The product recommendations in this post are recommendations by the writer and/or expert(s) interviewed and do not contain affiliate links. Meaning: If you use these links to buy something, we will not earn a commission.
You may not realize the importance of having snacks on standby in your kitchen, until hunger strikes and you desperately need them. That's why it's so crucial to pick up some good options every time you visit the grocery store.
Perhaps no retailer is better for stockpiling snacks than your local Costco warehouse. At Costco, you'll find a variety of familiar brand names, often in bulk sizes, as well as the club's own in-house brand Kirkland Signature.
Like other store brands, Kirkland Signature offers customers many of the same products, often at lower prices. Unlike other store brands, Kirkland's reputation for quality is just as good as the big-name brands.
When it comes to Kirkland snacks, there are many options that cater to all kinds of palates. Many of these snacks are good to have in your pantry for when you need a quick bite to eat, but you also want to stick to healthier items, like dried fruit, nuts, or trail mix. Check out these popular Kirkland-brand snacks on your next Costco run.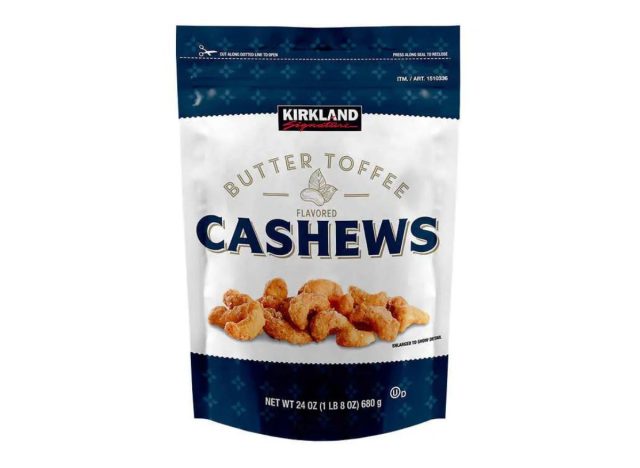 One of the most talked-about Kirkland Signature snacks online is the Butter Toffee Cashews. According to Costco's website, the cashews are "produced using a small batch kettle process" that gives them that "true butter toffee flavor." Members cannot get enough of these cashews, making them one of the most highly-rated snacks at Costco.
Many Costco shoppers have taken to Reddit to discuss how these snacks are so tasty that they have a hard time not eating an entire bag in one sitting. One Costco member pointed out that the cashews are too filling to eat all at once, which is probably a good thing."Yeah I don't like super sugary so these are just enough," the member wrote. "Must be able to taste the cashews (my second fave after macadamia) or else I'm not a fan…I couldn't overeat these, very filling."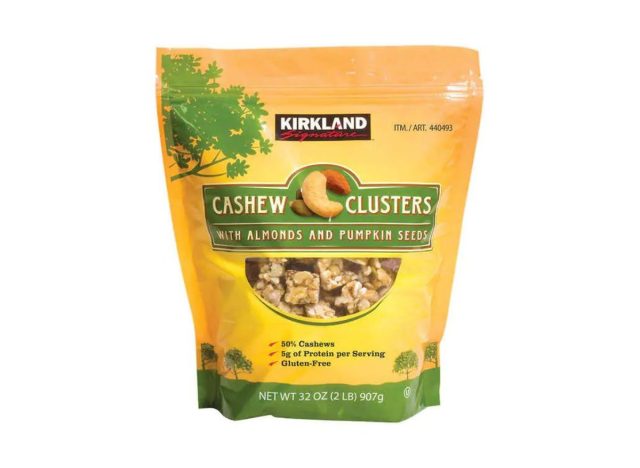 For a snack that packs a ton of crunchy goodness into each bite, members love the Kirkland Signature Cashew Clusters. Each two-pound bag comes filled with clusters of cashews, almonds, and pumpkin seeds, for a nice mixture of textures and healthy flavors. Each serving contains 5 grams of protein. Fans on Reddit have shared a lot of unique ways to enjoy them. In addition to just eating the clusters out of the bag, they make great toppings for yogurt or ice cream.
Dried fruits are a great way to include fiber and nutrients in your daily diet, so keep your eyes peeled for Kirkland Signature Organic Dried Mangoes. A reviewer for Everyday Fun Finds noted that the Kirkland version is cheaper than other brands sold at Costco and that "most people love these ones better," describing the flavor as "very fruity and sweet."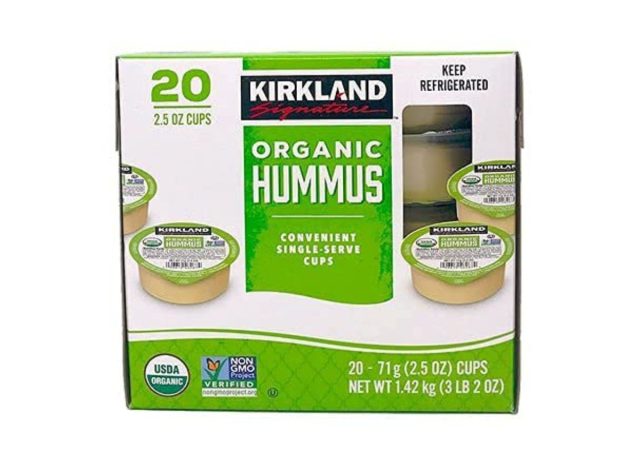 Dips are a great way to add flavor and creaminess to any snack, and hummus is one of the more popular choices. Over at Costco, members can stock up on Kirkland Signature Organic Hummus Single-Serving Cups. The single-serving cups make for an easy dip to throw in your lunch bag before you head out to work, pairing well with just about any chip or pretzel snack of your choosing.
One Redditor who grew up "surrounded by authentic, family-owned Lebanese restaurants and bakeries" applauded Costco for seemingly matching its hummus so close to the real thing, noting that the Kirkland single-serve cups are "the only store-bought hummus with a similar taste and texture to that of my most favorite Lebanese restaurant, nothing else comes close."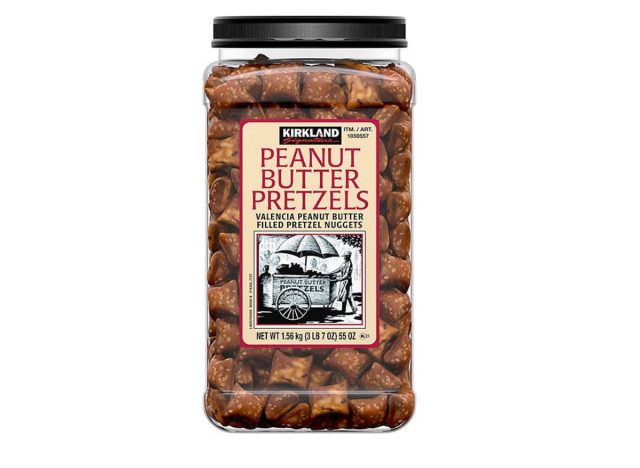 It might prove challenging to have your container of Kirkland Signature Peanut Butter Pretzel Nuggets last for more than one week. The popular Costco snack combines bite-size pretzel nuggets with peanut butter filling for a crunchy, salty treat. They are an easy snack to pack in lunches for the day or to have around the house for when hunger strikes in between meals.
If you find yourself racing through the container each time you restock, do as one Redditor suggests to make them last longer while enjoying them in a new way: "Try keeping them in the freezer! Really slows down the eating process, and still delicious." Many others noted how the peanut butter pretzels have an almost addictive-like quality to them, so you definitely want to keep tabs on how quickly you find yourself heading back to Costco to repurchase.
Whether you are on any sort of hiking trail or not, trail mix is a healthy snack of choice for many. Various blends can include any combination of nuts, seeds, chocolate, and any number of salty crispy foods like pretzels or Chex mix. Over at Costco, shoppers can stock up on its Kirkland Signature Trail Mix in a couple of different ways: in a singular bulk bag or in individual servings.
One Redditor shared how the Kirkland Trail Mix has helped them stick to a healthy diet: "I'm not usually a breakfast person at all, and getting in calories can be tedious as hell if you don't have something in the morning. Lately I've been having a cup of this trail mix with a shake and it's so easy that it almost feels like cheating."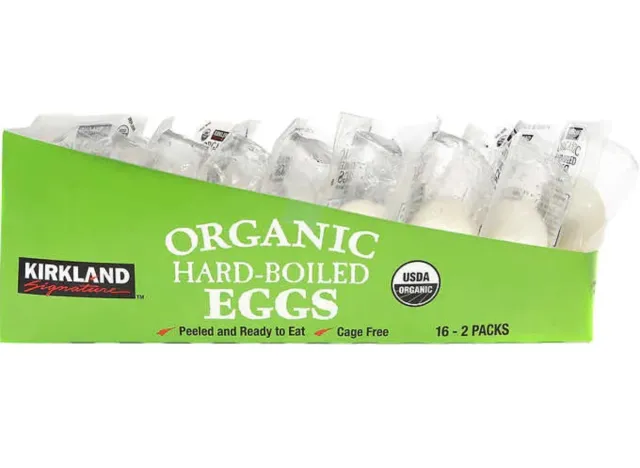 Whether you like them for breakfast, on a salad or sandwich, or as a mid-afternoon snack, hard-boiled eggs are simple, healthy, and a popular food choice for many. But they are not always the most convenient to prepare, which is where packaged, pre-peeled hard-boiled eggs come in. Costco sells its very own Kirkland Signature Organic Hard-Boiled Eggs in a 32-count package, giving your family plenty of ready-to-eat eggs for the week. If the thought of pre-packaged hard-boiled eggs raises an eyebrow, that's understandable–but listen to what some shoppers have to say.6254a4d1642c605c54bf1cab17d50f1e
"Our morning breakfast is literally boiled eggs and oatmeal or cereal and I wouldn't want to be boiling eggs all the time," one Redditor shared. "I'll pay the premium for store-bought." Another Redditor added, "They do last and still taste fresh! For someone who's very time-limited like myself, and makes egg salad weekly, this is very convenient. Boiling and peeling eggs is an easy, but time-consuming deal."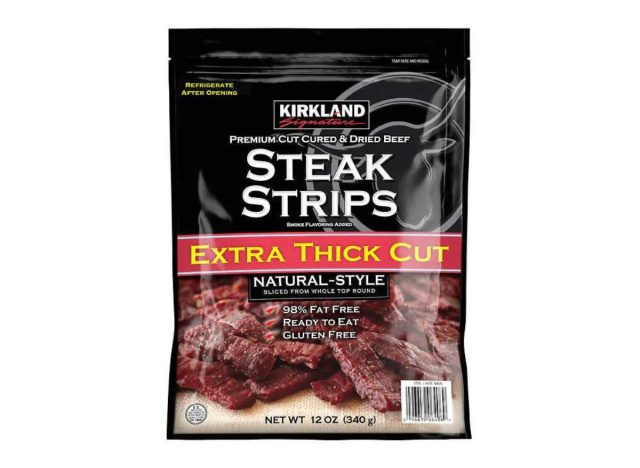 If you are a fan of dried, salted meats, then you are probably accustomed to picking up packages of jerky on your grocery run as a quick snack idea. The protein-dense jerky has its benefits when sticking to a healthy diet, so when you find a brand you enjoy, it can feel like hitting the jackpot. One Redditor noted how they find the Kirkland Signature Jerky to be "cheap, delicious, and comes in a quantity that is absolutely unmatched by any other brand."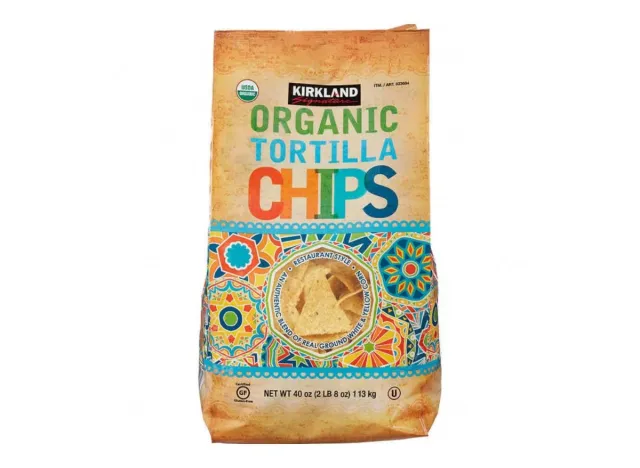 Tortilla chips are not just a tasty, salty snack, but they are also incredibly versatile. They can be enjoyed on their own, or they can be dipped in salsa, queso, guacamole, or a seven-layer dip. They can also be topped with your favorite meat, cheese, and beans to turn a delicious plate of nachos. Costco sells its own Kirkland Signature Organic Tortilla Chips, which members cannot help but leave rave review after rave review online.
These chips have seemingly turned customers against other popular brands, with one Redditor commenting "I didn't know how bad Tostitos were until I had these. Those things taste like cardboard now." Another Redditor added, "These are my family's absolute favorite tortilla chip! They're the best." A third fan confessed on Reddit that they try their best to keep these chips all to themselves: "They are the bomb-diggity. I have to hide them from my mom every time she comes over."
Carly Neil
Carly Neil is a freelance writer specializing in all things food, travel, Disney, and theme parks.
Read more about Carly