11 Foods Women Should Eat Every Day
Maintain your health simply by giving these nutrient-dense foods a place in your daily diet.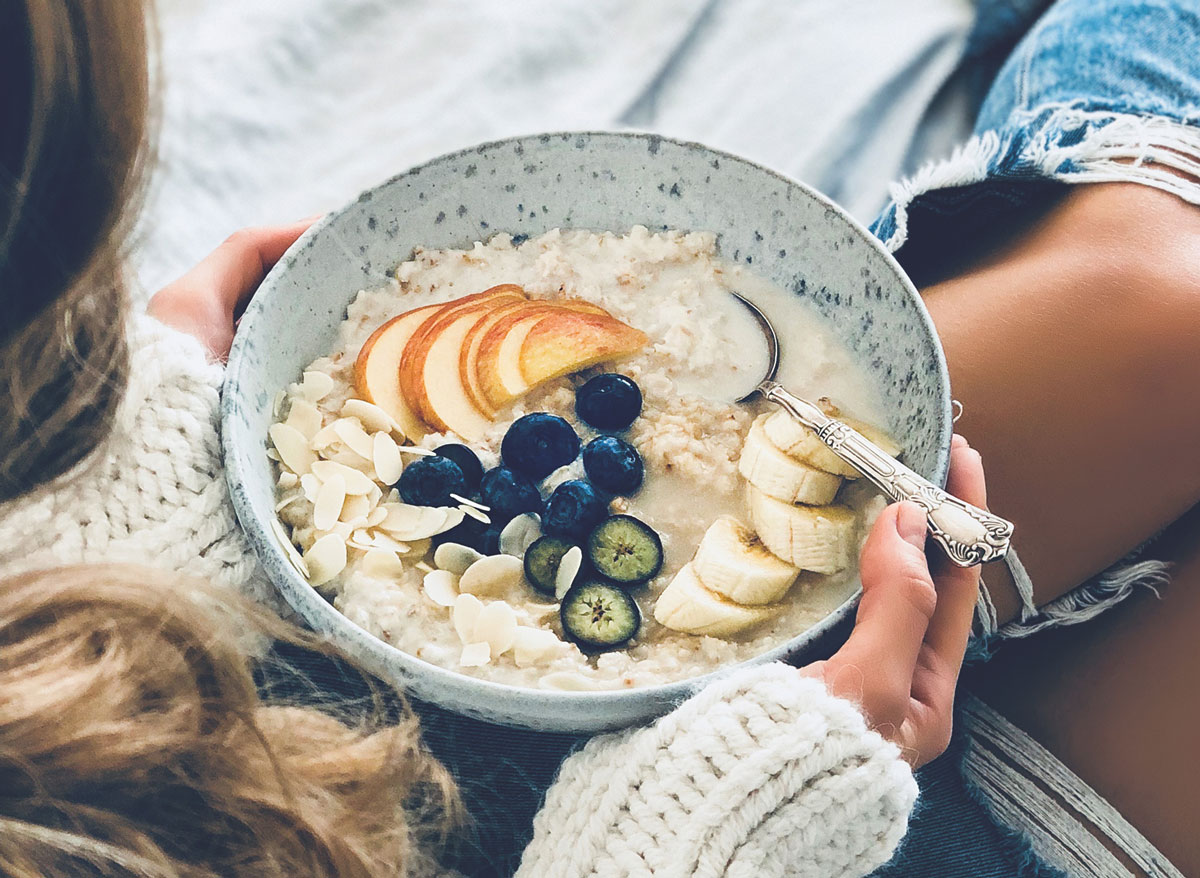 Looking to spruce up your diet with healthy choices every single day? Us too. And to make it even easier for you, we'll take care of the whole decision-making thing—because women have too many decisions to make on a daily basis anyway.
We recruited the country's top dietitians to determine which nutrient-dense foods women should eat every day.
What qualified them for the list? Each food has specific health-promoting benefits that are particularly suited to women's health, whether that be helping to decrease your risk of breast cancer or simply to help women reach their daily fiber requirements. And best of all, each of these superfoods is easy to find and even easier to incorporate into your diet.
So go ahead, scroll down, update your food shopping list accordingly, and munch, chew, and sip your way to wonderful health with these stellar choices as part of a balanced diet.
Berries
Slip in some berries at breakfast, lunch, dinner, or as a snack, and you can't go wrong. "Berries like strawberries, blueberries, and raspberries are rich in antioxidants, vitamin C, vitamin K, fiber and more. Some studies show that regular consumption of berries may help protect against breast cancer," offers Samantha Presicci, RD, Lead Dietitian at Snap Kitchen. "Their sweet flavor makes them a great dessert stand-in, too!" she adds.
Eat This! Tip: Pair berries with whipped cream made from coconut milk or a bit of yogurt (full-fat or coconut-based) for an evening treat.
Walnuts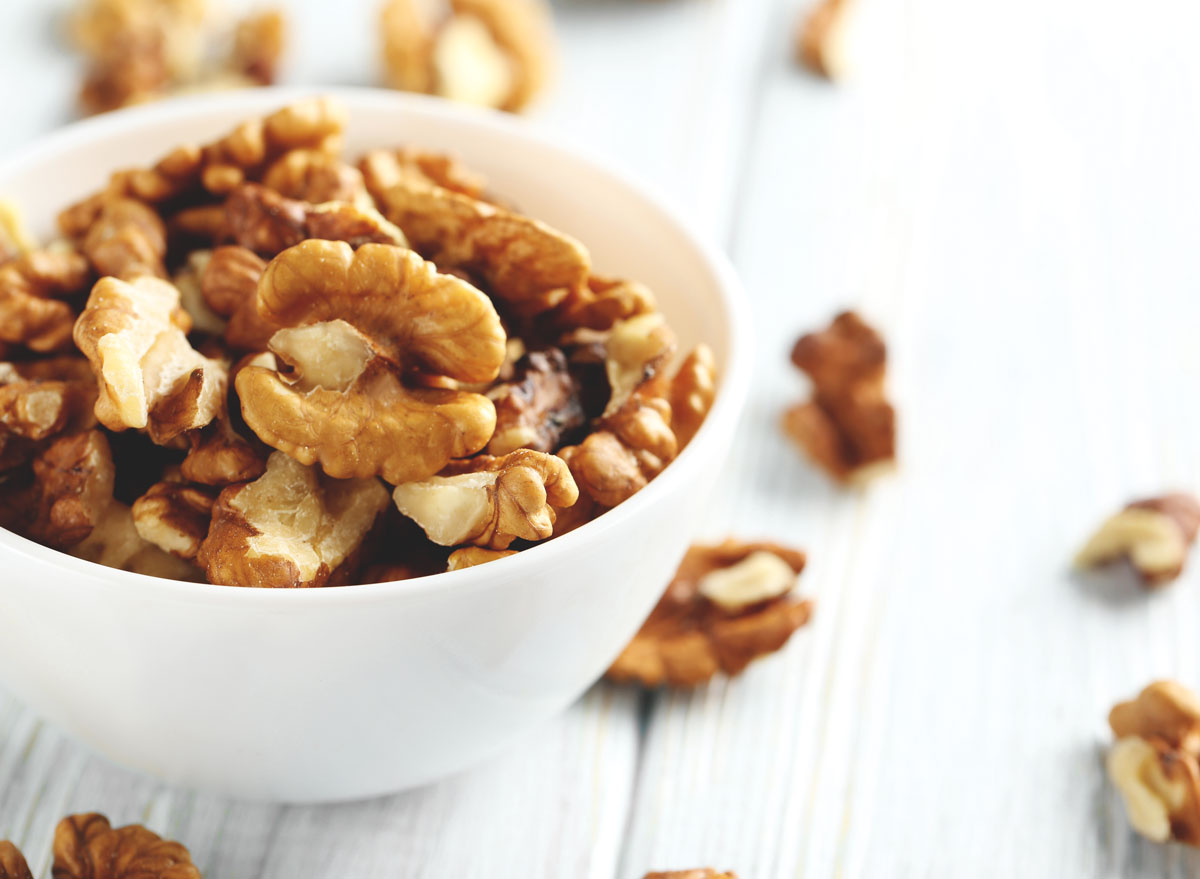 Gals, it's worth being nuts for these nutrient-dense nuts. a handful of walnuts a day is a snack that should be incorporated into a woman's diet daily. "Data is suggesting that walnut intake may play a role in increasing healthy bacteria in the gut, help with appetite control, and even [contribute to] less depressive episodes in adults," says Lauren Manaker, MS, RDN, LD, CLEC. "Since the prevalence of depression is higher in women than in men, the potential role of walnut consumption in mental health is something to focus on."
Eat This! Tip: Sure, you can eat them by the handful, but consider sprinkling walnuts on salads, or lightly toasting them and adding them as a garnish to soup.
Fatty Fish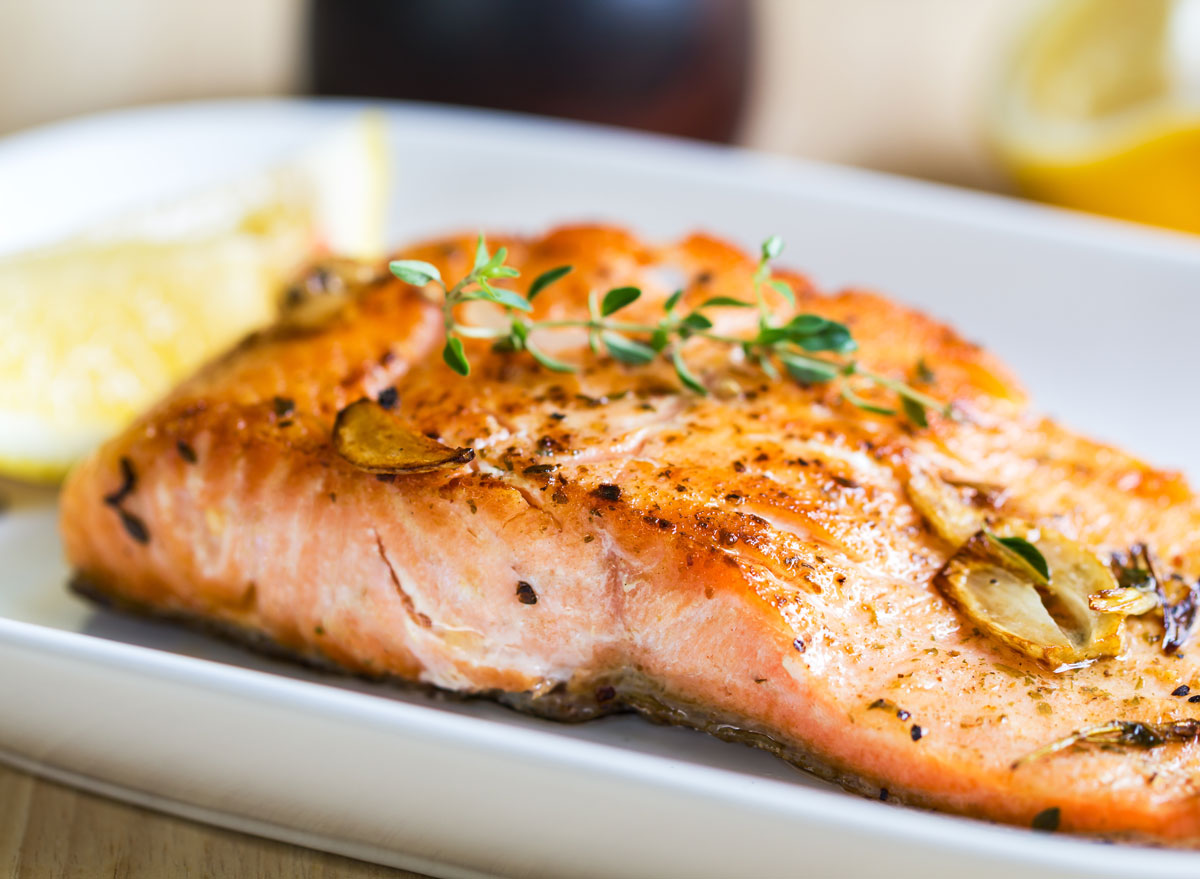 Sign us up for salmon, tuna, or mackerel. "Fish are rich in omega 3 fatty acids called EPA and DHA, which serve in building healthy brain and nerve cells. For women thinking about becoming pregnant, research has shown omega-3 fatty acids can help in the baby's development and prevent preterm births. Whether you are planning to become pregnant or not, omega-3 fatty acids have also been shown to reduce the risk of heart disease, which is the number one killer for women," advises Rebecca Stib, RD, and co-founder of Nutritious Gifts.
Eat This! Tip: "I buy the three-ounce tuna pouches for easy, on-the-go snacks. Try adding it to your salad or eat it with a side of veggies. It's a no mess, easy option!" Stib adds.
Looking for some healthy meal inspiration? Be sure to sign up for our newsletter to get daily recipes and food news in your inbox!
Ground Flaxseed
6254a4d1642c605c54bf1cab17d50f1e
Ground flax is a great source of omega-3 fatty acids, especially for vegetarians and vegans who may not get these healthy fats from animal sources. "Aside from their anti-inflammatory properties, Omega-3's are metabolized into 'EPA' and 'DHA,' which are power nutrients for brain health," shares Rachel Fine, RD for Dance Nutrition.
Eat This! Tip: "Sprinkle some flax in your smoothie or add flax to your favorite overnight oats recipe for a great balance," Fine suggests.
Fermented Foods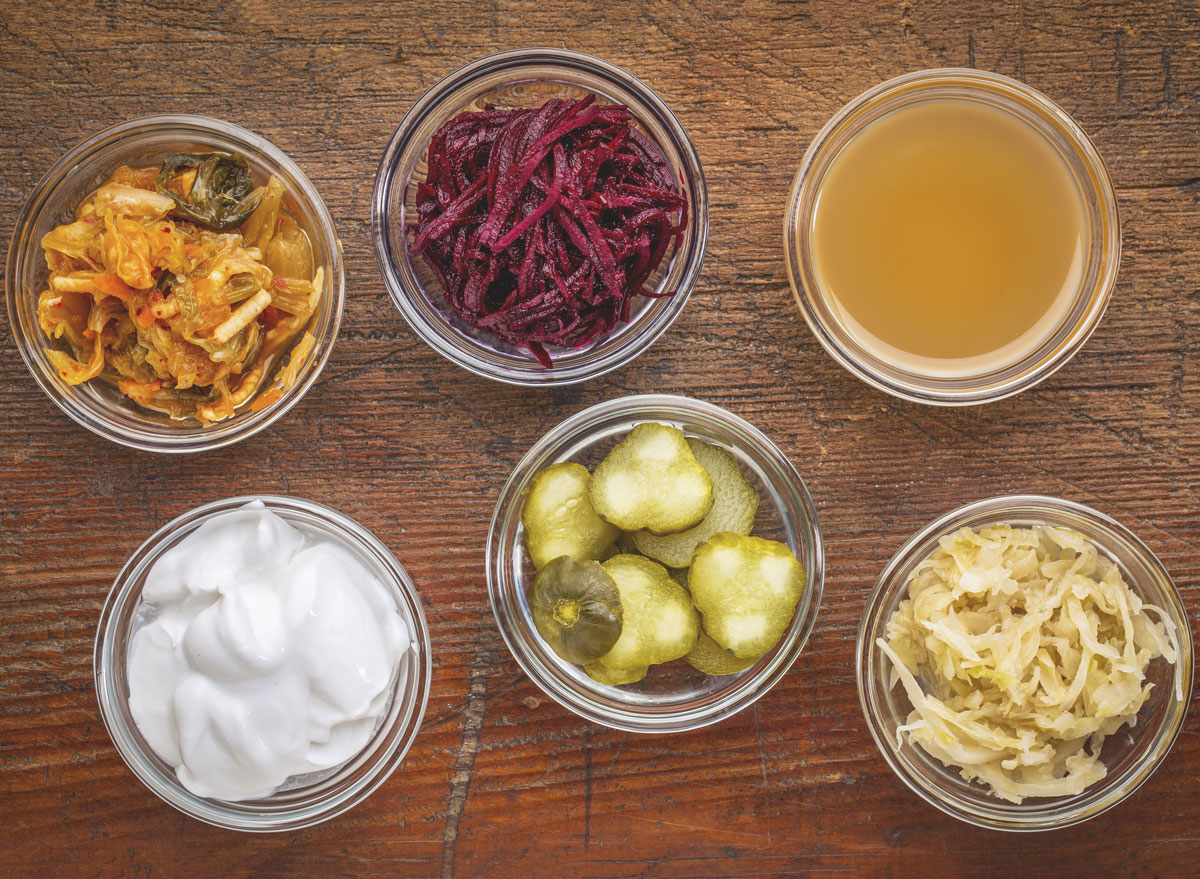 "While probiotics can benefit both men and women due to their immense benefits on gut health, probiotics are even more important for women because they can prevent urinary tract infections (UTIs). Also, women are more likely to have digestive health issues such as Irritable Bowel Syndrome (IBS) that can cause unpleasant symptoms like stomach pain, bloating, diarrhea, and/or constipation. Probiotics have been shown in several studies to be beneficial in reducing IBS symptoms," notes Alena Kharlamenko, MS, RD, CDN.
Eat This! Tip: Fermented foods are some of the most common types of probiotics, and include food such as:
Yogurt
Kefir
Sauerkraut
Kimchi
Other fermented vegetables, like pickles and olives
Because there are shelf-stable versions of many of these products, make sure you're picking one from the refrigerated section and it explicitly says "probiotics" or "live and active cultures."
Almonds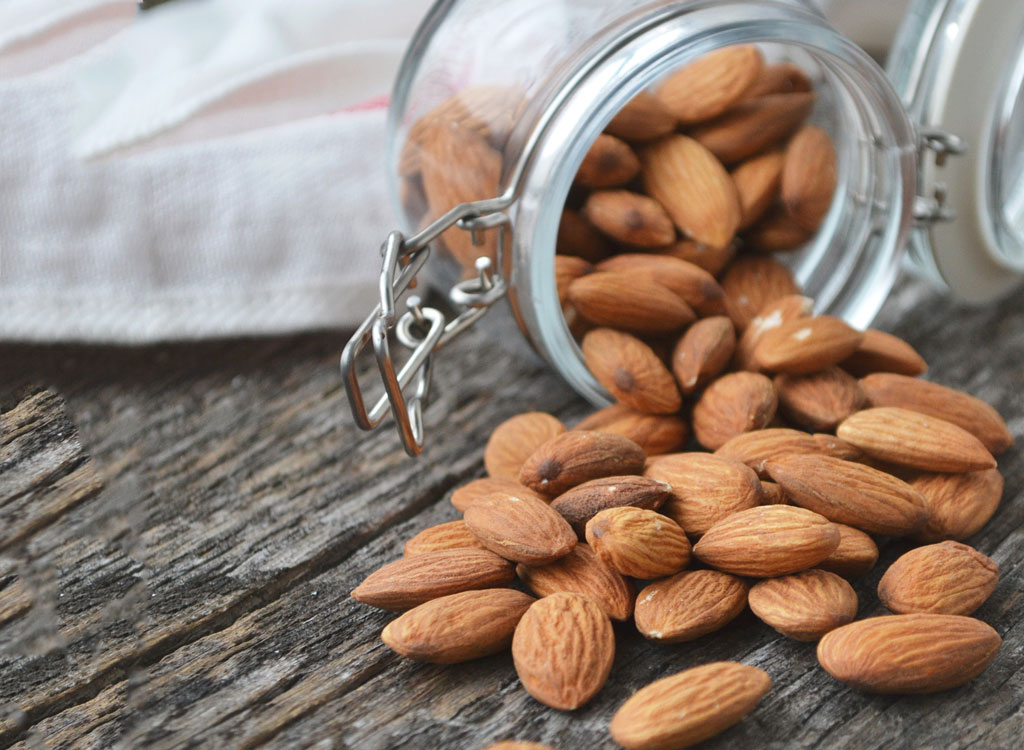 BRB, eating a spoonful of almond butter. "In addition to being a source of protein and Vitamin E, almonds contain about 3.5 grams of fiber per ounce. On average, women need about 25-28 grams of fiber per day, so a small handful of almonds will help them achieve this goal," shares Jessica Jones, RD, of Food Heaven Made Easy.
Eat This! Tip: "Toss a small handful of almonds into your morning smoothie or enjoy them as a snack paired with dried fruit," Jones advises. Or follow our spoonful lead and grab a jar of the creamy, indulgent nut butter.
Leafy Greens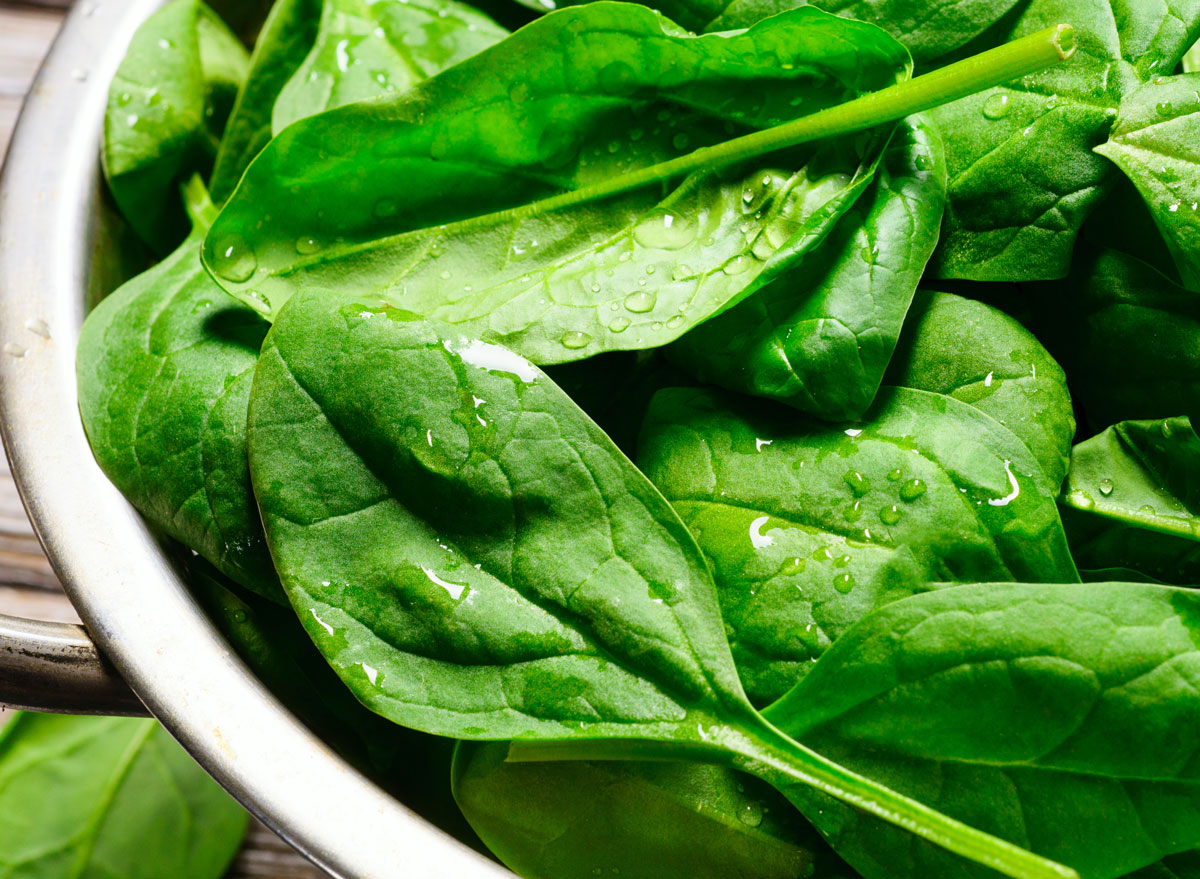 Yes, yes, you know to eat your greens, but it's worth a pointed reminder: "Leafy greens like spinach, kale, and swiss chard are an excellent source of an array of nutrients, including fiber, folate, calcium, magnesium, vitamin A and vitamin K. Especially for women of child-bearing age, folate is essential," says Presicci.
Eat This! Tip: "The great thing about leafy greens is that they're incredibly versatile, so you can sauté them in some grass-fed butter or avocado oil, add them to a smoothie, or make them the base of a salad. You can also use certain types of lettuce for lettuce wraps for a low carb, nutrient-dense take on a traditional sandwich or taco. Tons of possibilities!" Presicci shares.
Maca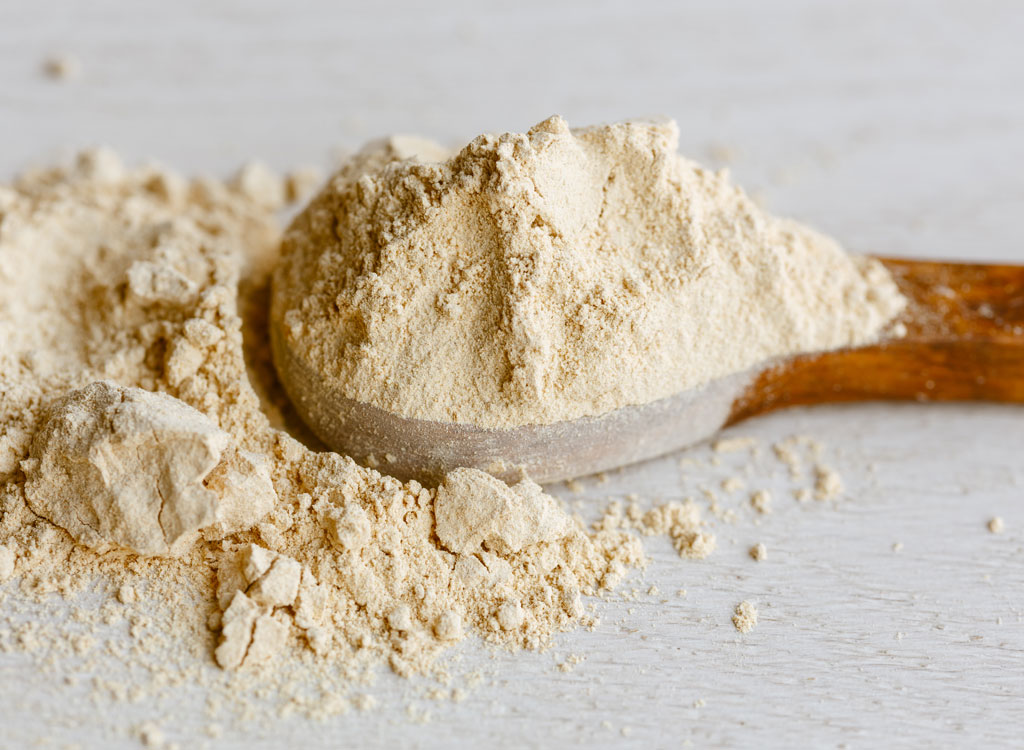 "This herb has been shown to increase estradiol in menopausal women, helping with insomnia, depression, memory, concentration, hot flashes, and vaginal dryness," says Sara Gottfried, MD, author of Brain Body Diet.
Eat This! Tip: One way to incorporate this adaptogen into your diet is a morning smoothie with maca extract added in. Maca extract can be found at your local health food store in capsule, liquid and powder form.
Avocados
They may be the reason millennials can't buy homes, but your health will thank you for regularly consuming this nutritious fruit. "Avocados are high in the 'good-for-you' type of fat (monounsaturated fats) which helps with reducing spikes in blood sugar when incorporated as a balanced meal or snack with other foods," says Fine.
Eat This! Tip: "Add avocados to your salad, or blend into a chocolatey smoothie with cocoa powder, bananas, and peanut butter," Fine recommends.
Cruciferous Vegetables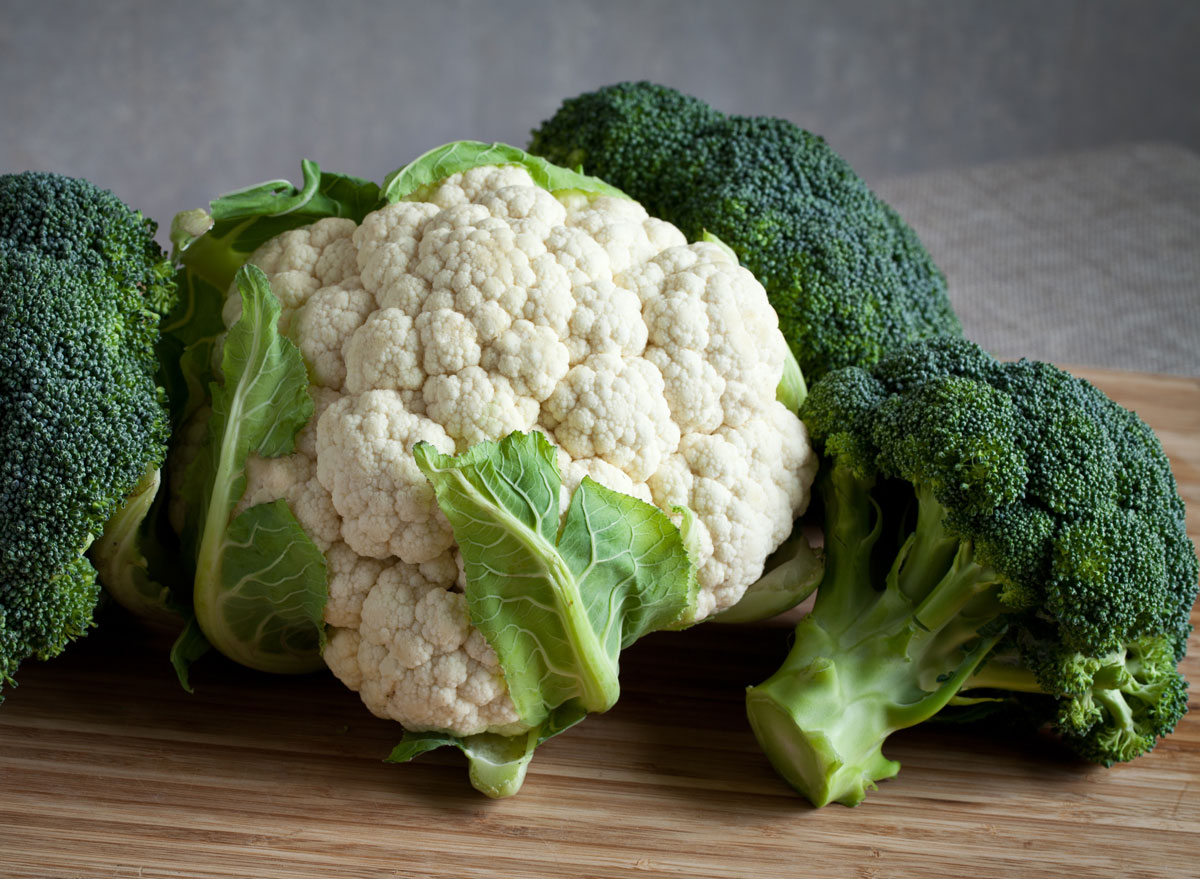 Time to load up on those greens, ladies. "Cruciferous vegetables are antioxidant-packed vegetables that have high amounts of beneficial vitamins including vitamin, A, C, and K. Cruciferous vegetables are also unique because they possess sulfur-containing compounds called glucosinolates, which have been shown to have cancer-fighting properties, reduce inflammation, regulate blood sugar, and enhance heart health," comments says Keith Kantor, MD, CEO of NAMED, who holds a PhD in nutritional science and a doctorate in naturopathic medicine. "Additional health benefits of cruciferous vegetables specifically for women includes promoting estrogen hormone balance, which can help women specifically going through menopause or to reduce the symptoms of their monthly cycle."
Eat This! Tip: Add broccoli, Brussels sprouts, cabbage, kale, collard greens, and more cruciferous vegetables to your cart on your next grocery store trip.
Dried Plums
"California Prunes (dried plums) provide potential anti-aging benefits, especially related to strong bones. In fact, research suggests that eating about five prunes a day may help support healthy bones, while a clinical trial with post-menopausal women finds prunes may help preserve bone structure and prevent bone loss, reducing the risk of osteoporosis-related fracture," shares Jackie Newgent, RDN, culinary nutritionist and author of The All-Natural Diabetes Cookbook.
Eat This! Tip: Pop 'em as a snack or add them to a smoothie as a natural sweetener. Newgent also loves adding dried plums to guacamole for an interesting riff on the popular appetizer.