11 Costco Items Customers Desperately Want Back
Polish Dog? Combo Pizza? Where'd you go?
Costco opened its first store in 1976 in San Diego under the name "Price Club." Only a few years later, the first warehouse opened its doors in Seattle. Today, there are 109.8 million members and more 800 warehouses across the world—and each one boasts about 4,000 items.
Though some beloved items come and go through the years, loyal fans never forget their favorite ones. For example, Reddit user @IroncladKoi wishes that both the southwest chicken pasta and the thin-sliced ribeye would make a comeback. They took to social media to find out which items other members miss the most. The post has since garnered hundreds of comments, and we rounded up the top-ranked responses below.
Related: 6 New Costco Items Customers Are Absolutely Loving Right Now
Fact: Most of the steaks sold at Costco are blade-tenderized in order to make them more tender. However, Reddit user @TypicalEarthCreature and more than 45 others think the warehouse chain should go back to selling steaks that haven't been touched by these blades. As an alternative, another member suggested buying "the whole primal and cut it up yourself."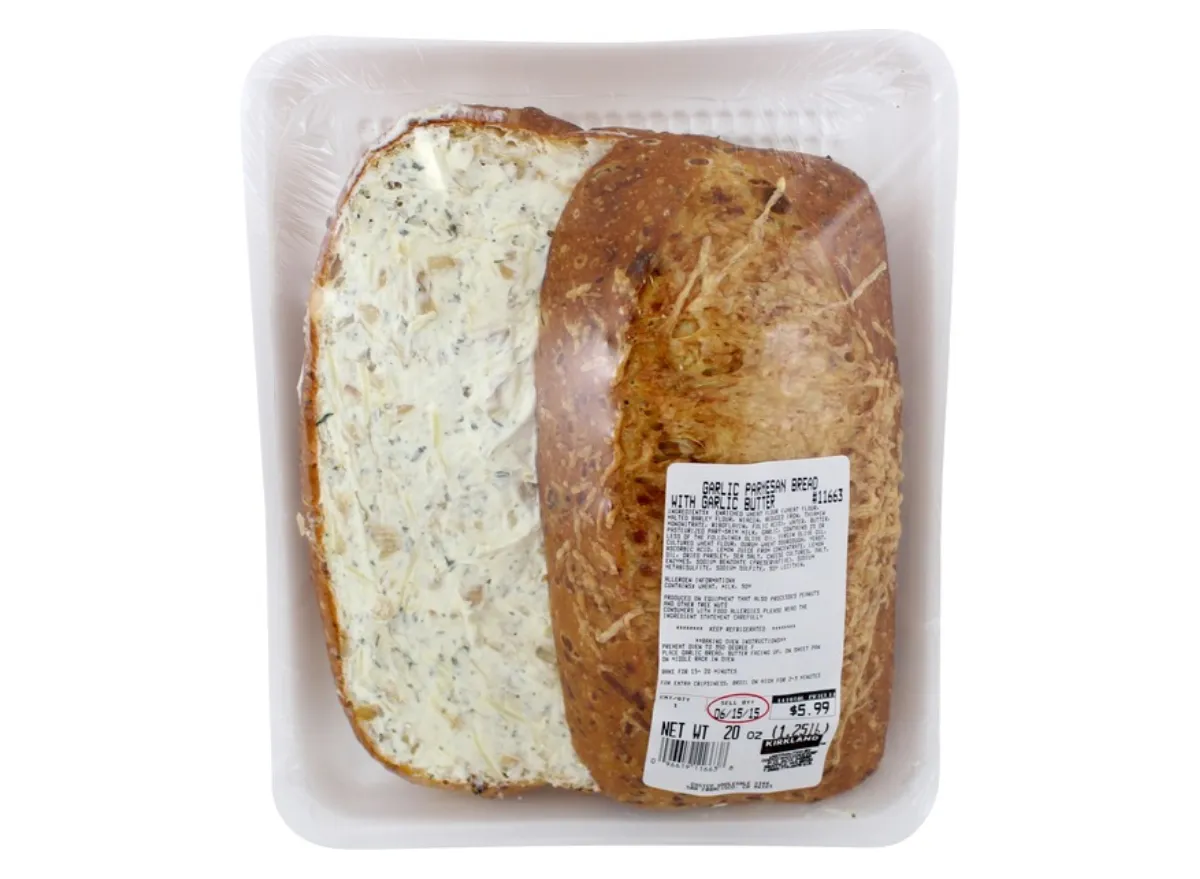 Though the Costco bakery section is known for its sweet treats, this savory item is one that countless members would love to get their hands on again. Dozens agree that the chunks of garlic in this bread are deliciously good, even though it might have been a while since they last tasted them.
Related: To get all of the latest Costco news delivered right to your email inbox every day, sign up for our newsletter!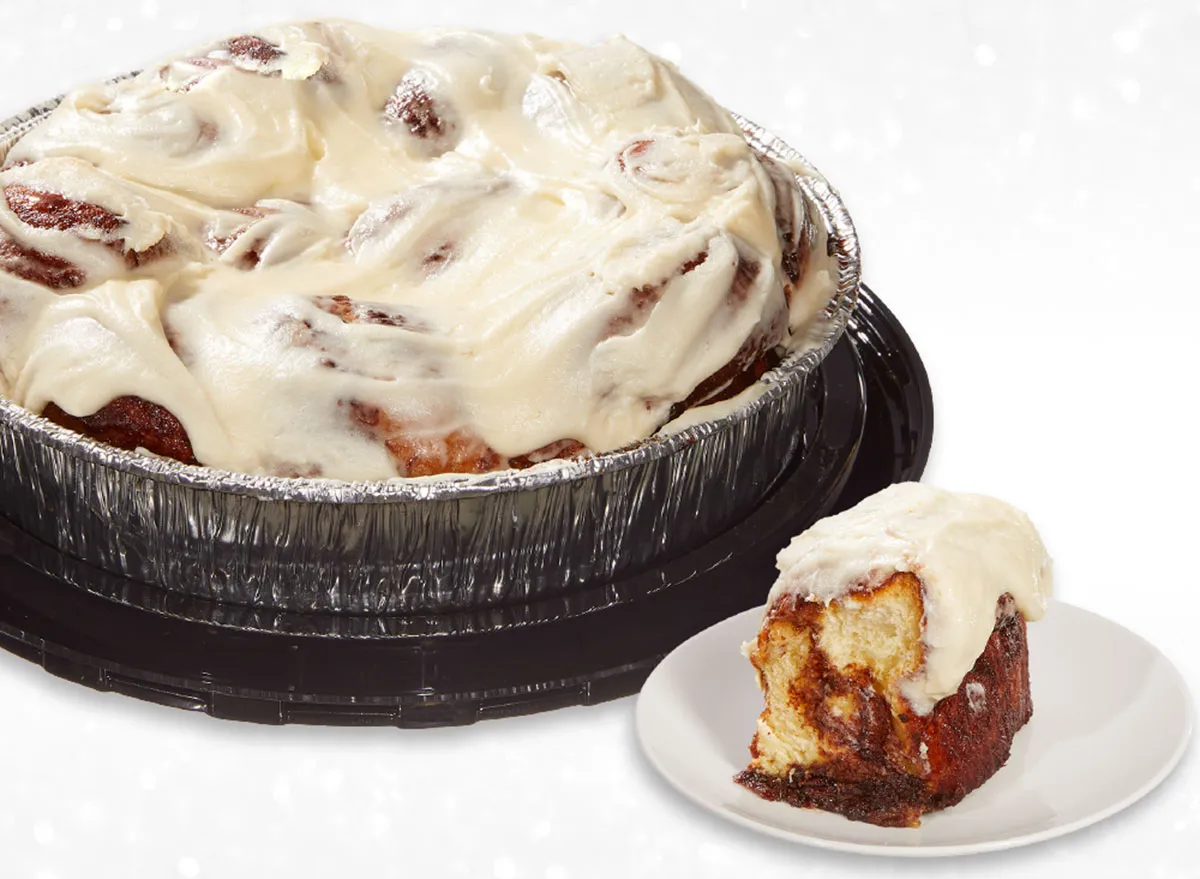 Who else remembers the cinnamon rolls of decades past? Reddit user @brando879 sure does! "From like 20 years ago….the gooey cinnamon rolls in the bakery," they wrote. "They came in a cardboard box flat sealed with plastic wrap. SOOOOO gooey and included a side of diabetes, but they were amazing."6254a4d1642c605c54bf1cab17d50f1e
Cinnamon + icing + soft bread is a combination that still exists at Costco, but you likely know it by a different name. Unfortunately for fans, the Cinnamon Pull A Part comes and goes from the bakery section several times a year.
From the food court to the freezer section, there's no shortage of pizza options at Costco. However, lots of people want the take and bake variety to make a comeback. One member suggested to Reddit user @See04for that the Kirkland frozen pizzas were a good alternative, while another said the Motor City frozen pizzas were even better.
Related: The Best and Worst Costco Frozen Foods for 2021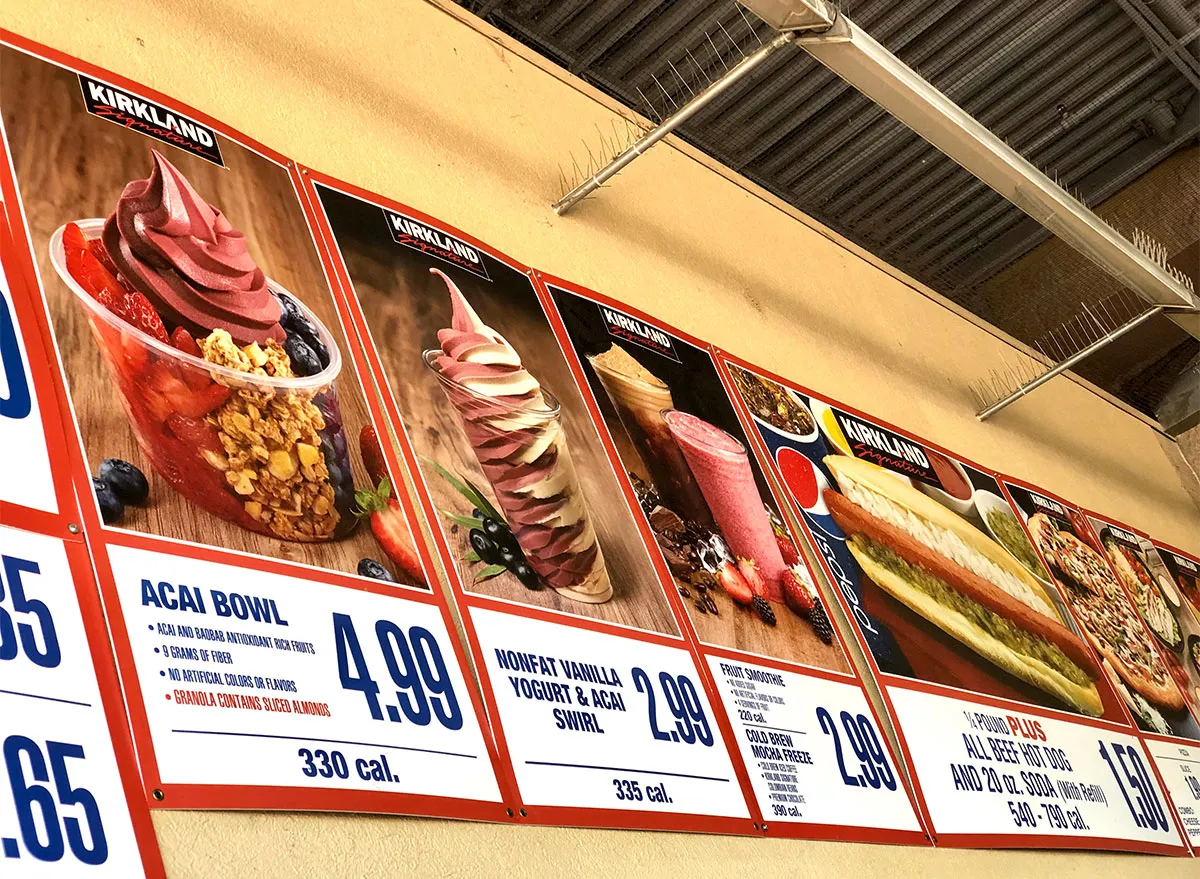 The food court is a popular topic in this conversation, and many members clearly want the Mixed Berry Fruit Smoothie back in their hands. "The old one was basically sugar syrup with some fruit added," one person commented. "And it was delicious," another replied.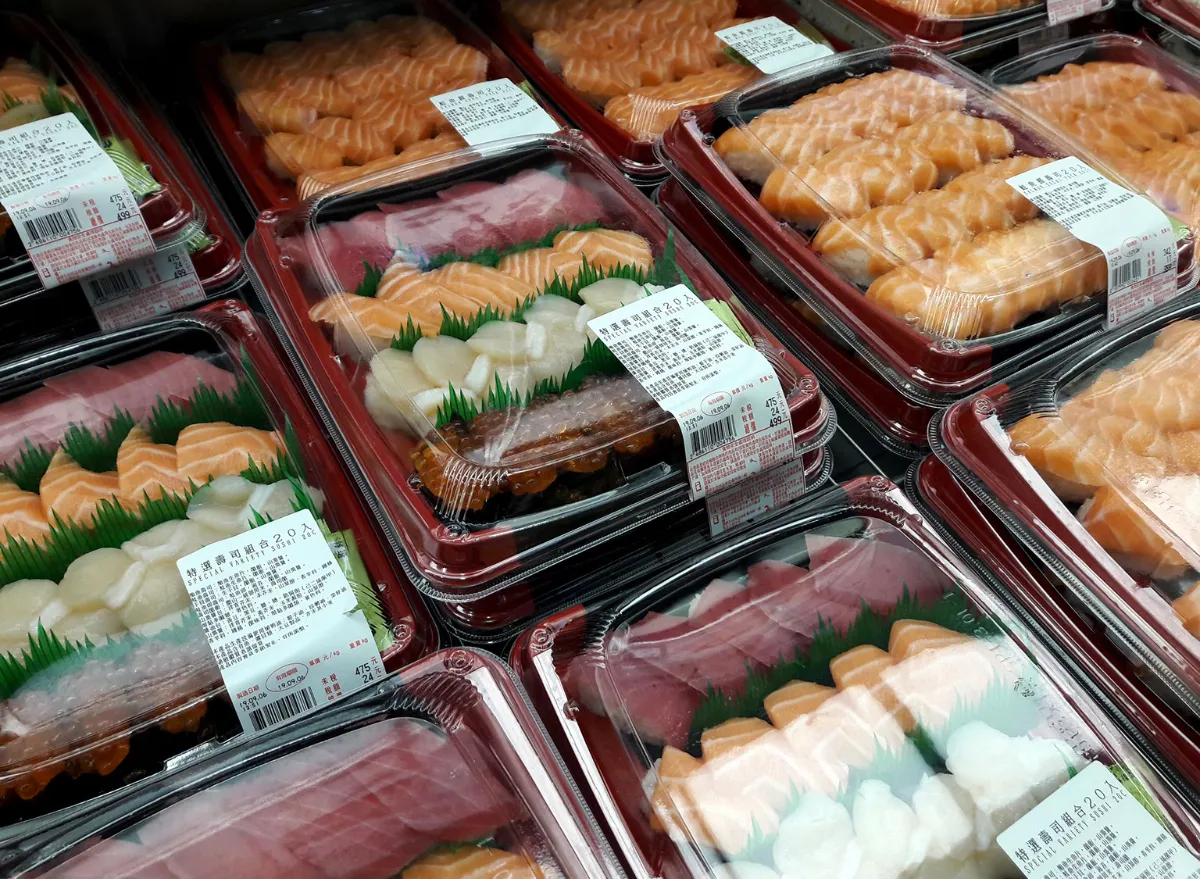 After one Costco member said they wanted to see sushi back at the warehouse, other Reddit users noted that some locations never actually got rid of it.
"Sushi/California Rolls: our Costco in SoCal used to sell party platters for like $25 (if I recall correctly, either way I know it was a STEAL) and it was so good!" user @ZaZaZaatar wrote. Then people commented that the Costco warehouses in Tustin, Mariana Del Ray, and even Dana Point are still stocked.
Other members reported that there was still sushi on sale at warehouses in Hawaii and just south of the U.S. border in Tijuana.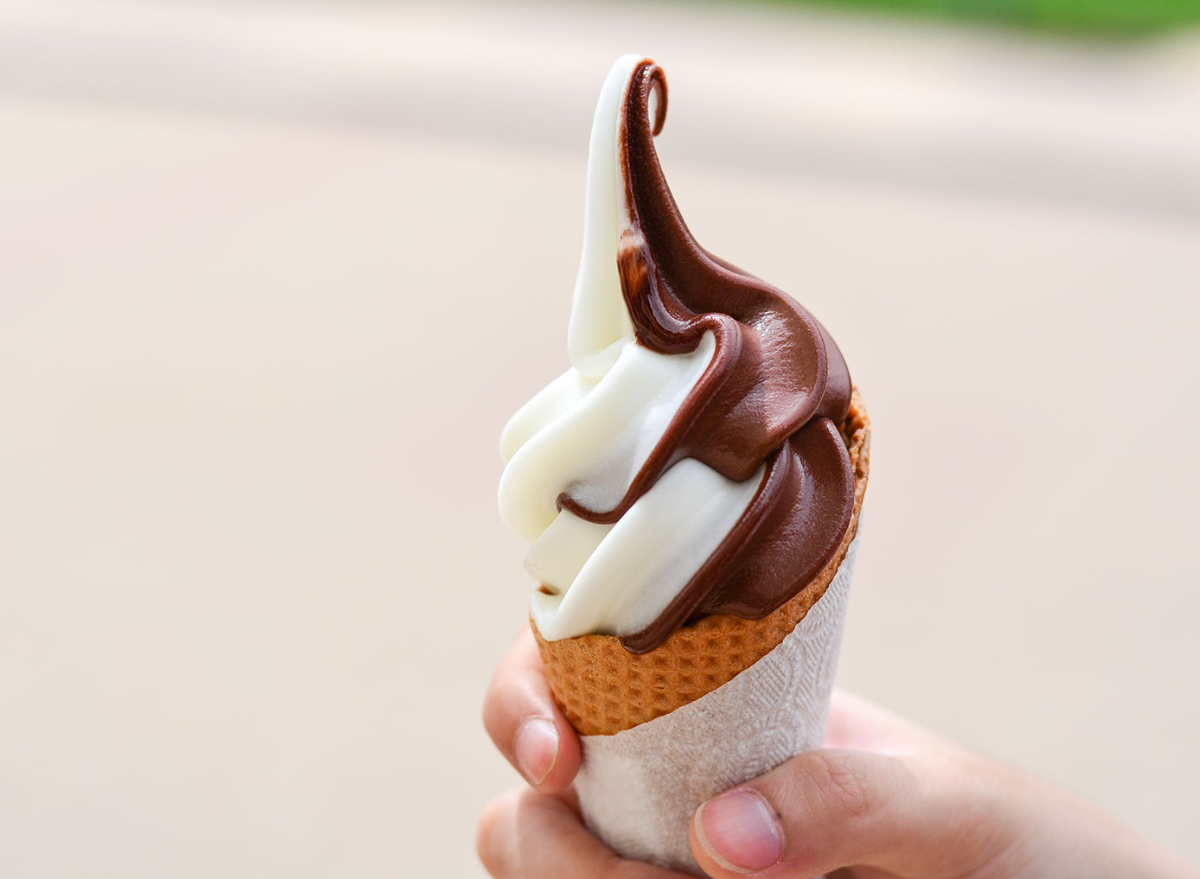 More than 100 other people agreed that these chocolate and vanilla swirled ice cream cones should also return to the food court menu. Reddit user @jayof52 said the Twist Ice Cream was what they missed the most (along with bratwurst). That's why they were shocked when someone else revealed that they had recently sunk their teeth into one of the iconic cones . . .
The other Costco member turned out to be from Canada, and they noted that the "offerings are different than the states." Who wants to go on a trip north of the border?!
Related: The Costco Food Court Has a New Treat but You Can Only Get It Here
Of course, another beloved food court item made its way into this Reddit thread. Costco members enjoyed the Polish Dog for years—until the iconic snack was swapped out for an all-beef hot dog.
Though lots of customers wish the Polish Dog would return, Canadian Costco warehouses still have them in stock (which means you can order one with a Twist Ice Cream).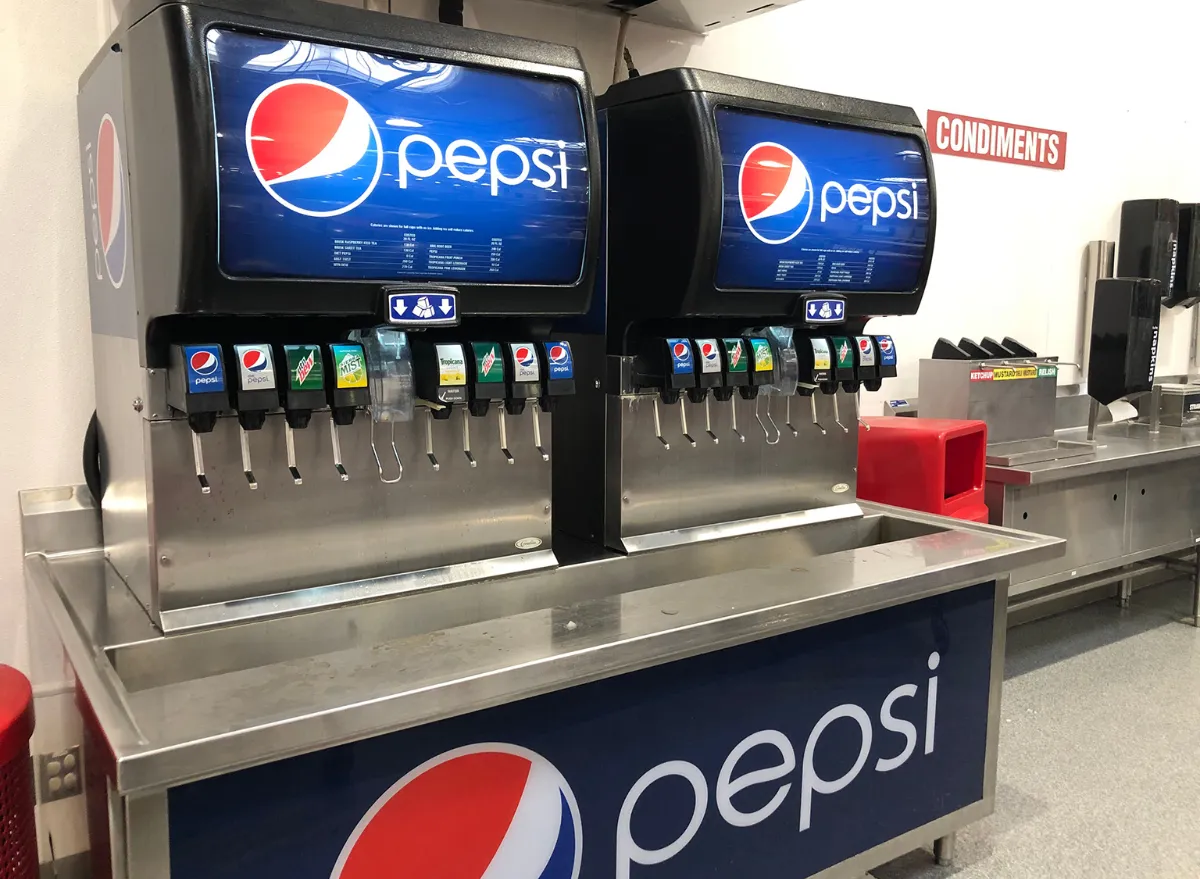 It's bad enough that the Polish Dog isn't available anymore . . . but not the onion crank for freshly-chopped onions, too! More than 200 people in the Reddit thread agreed that this condiment should return—and their wish might actually come true.
A Reddit user spotted condiment stations back at their neighborhood store in June. Another user said they had been back at their warehouse for months, albeit with neither the onions nor the relish. Thus, it seems as though Costco is taking a relaxed approach to getting the onion crank back into all food courts.
Related: This Beloved Costco Food Court Item Has Never Changed In Price
Chocolate Dipped Ice Cream Bars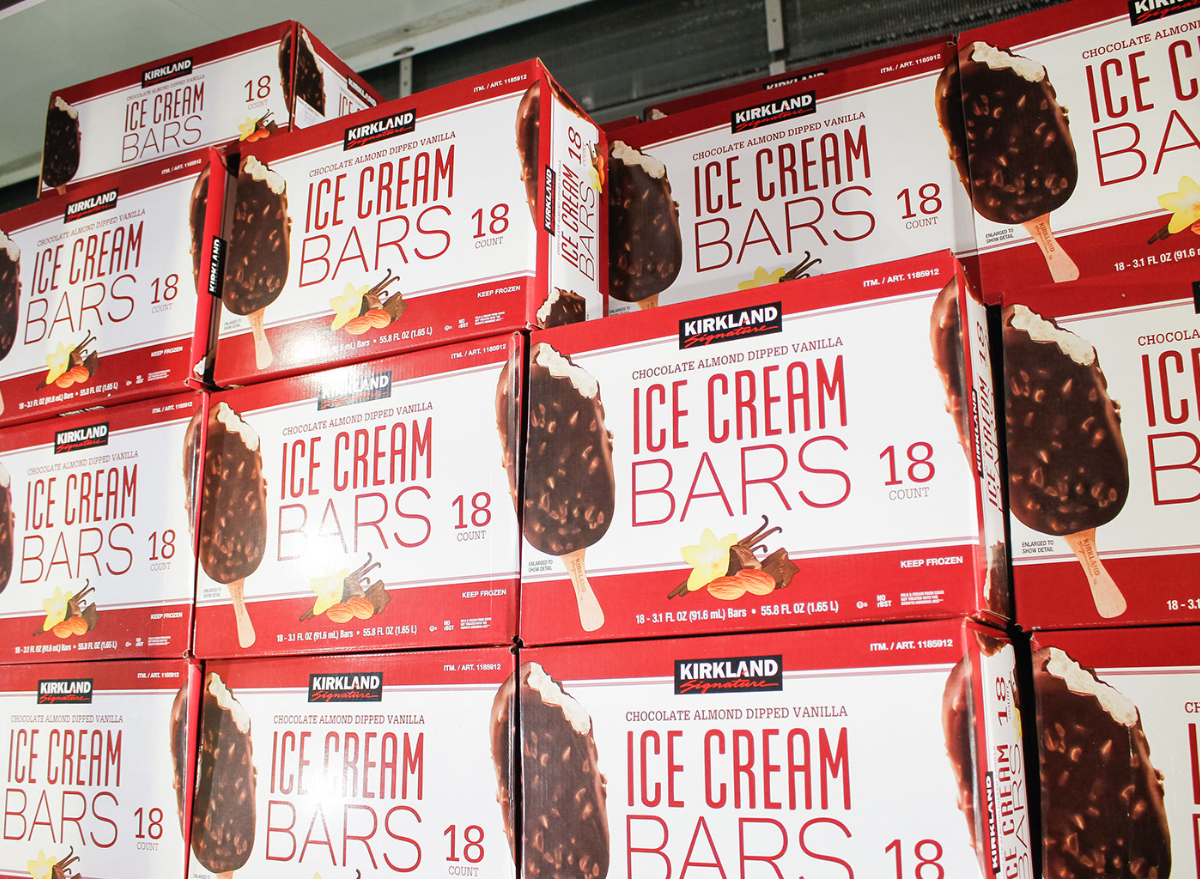 Though there's an 18-bar version in the frozen section, people really want the food court's Chocolate Dipped Ice Cream Bars back. When one Reddit user suggested this was their ultimate wish, others replied with "Yes, Chocolate dipped ice cream bars" and "CHOCOLATE DIPPED ICE CREAM BARS!!!"
The Chocolate Dipped Ice Cream Bars are beloved that they inspired a Change.org petition urging Costco to bring them back, which has been signed by more than 1,500 people. The initiative hasn't yet succeeded, but other fan pushes in the past have—so there's no need to lose hope!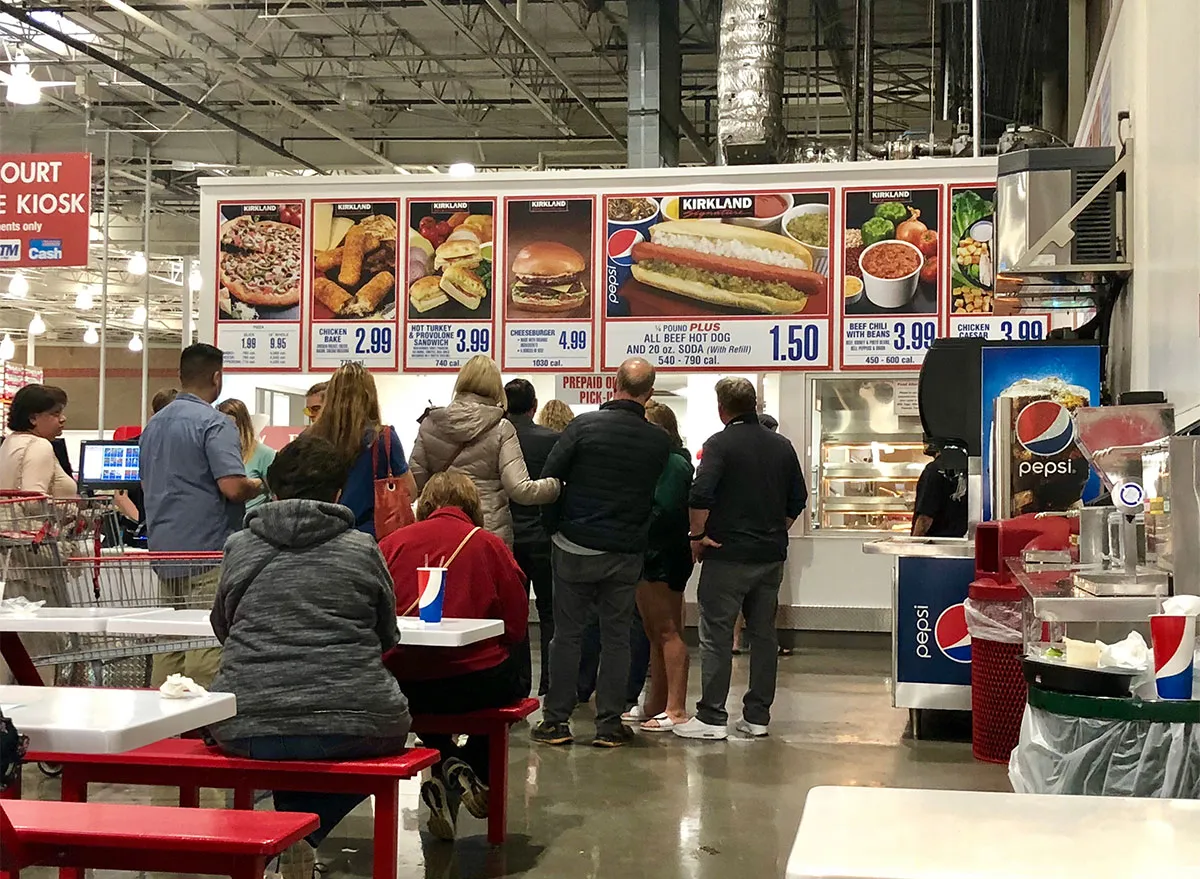 Costco customers have been begging the warehouse to bring back this beloved food court menu staple ever since menus were scaled back amid the COVID-19 pandemic. It's the most-liked item in the Reddit thread asking what items members wish would return to stores. Though there's no word yet on when the Combo Pizza might return, there are several related Change.org petitions signed by thousands of people.
Didn't see your favorite item on this list? Here are 5 more beloved Costco food court items we miss the most.
For more about what's going on at your local warehouse, check out:
Amanda McDonald
Amanda has a master's degree in journalism from Northwestern University and a bachelor's degree in digital journalism from Loyola University Chicago.
Read more about Amanda