"Healthy" Foods With More Sugar Than a Krispy Kreme Donut, Says Science
Wait, is it better to just eat the donut?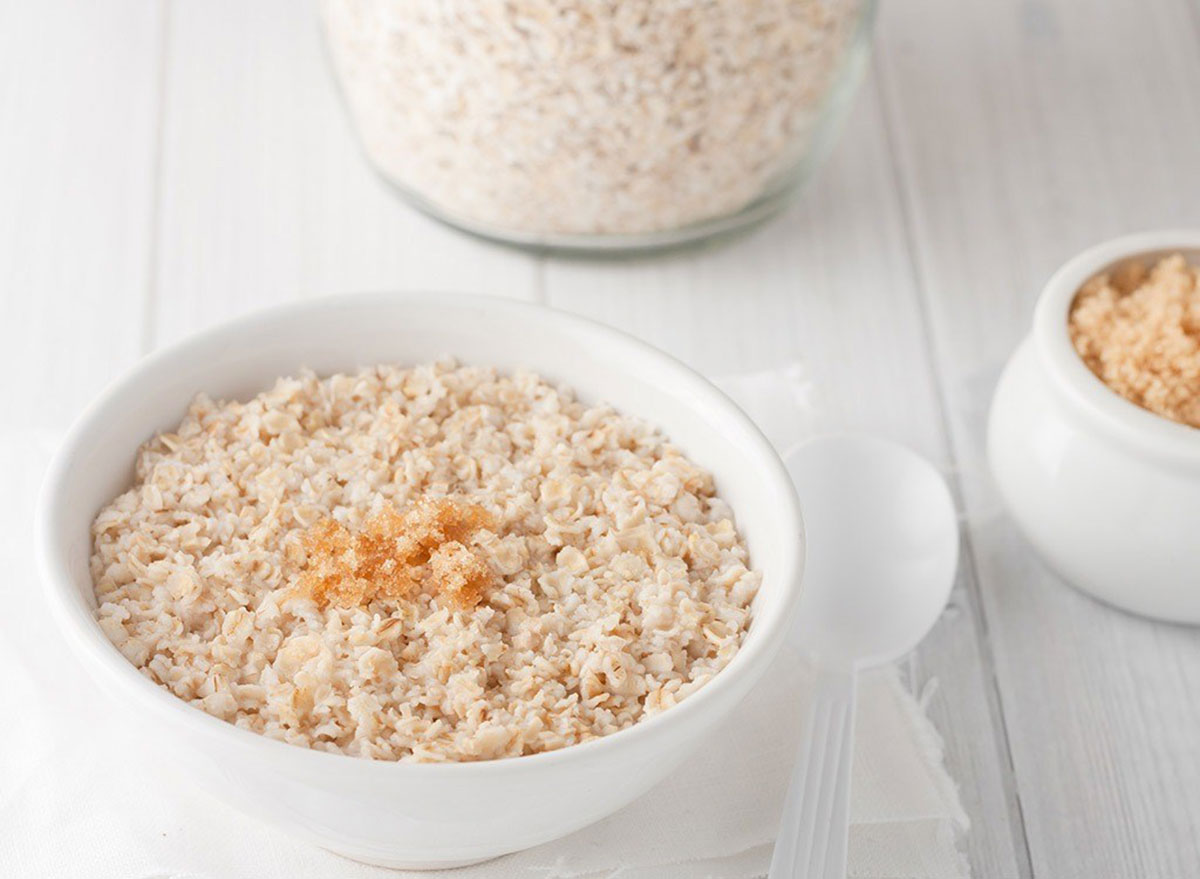 Sometimes healthy foods can secretly contain a lot of added sugars, and in some cases, one serving can pack more than what's in a donut.
Yep, you read that right. There are 10 grams of sugar in one Original Glazed Doughnut from Krispy Kreme. According to the American Heart Association (AHA), it's recommended that women limit their consumption of added sugars to just 25 grams (or 6 teaspoons) of added sugars per day to promote heart health. For men, it's recommended to cap their intake at 36 grams, or 9 teaspoons, of added sugar daily.
Below, we show five specific examples of foods that are often characterized as healthy but contain more added sugar than one of the most famous donuts out there. We also provide low-sugar swaps for each. After you're done reading, don't miss The Worst Fast-Food Donuts in America.
Yogurt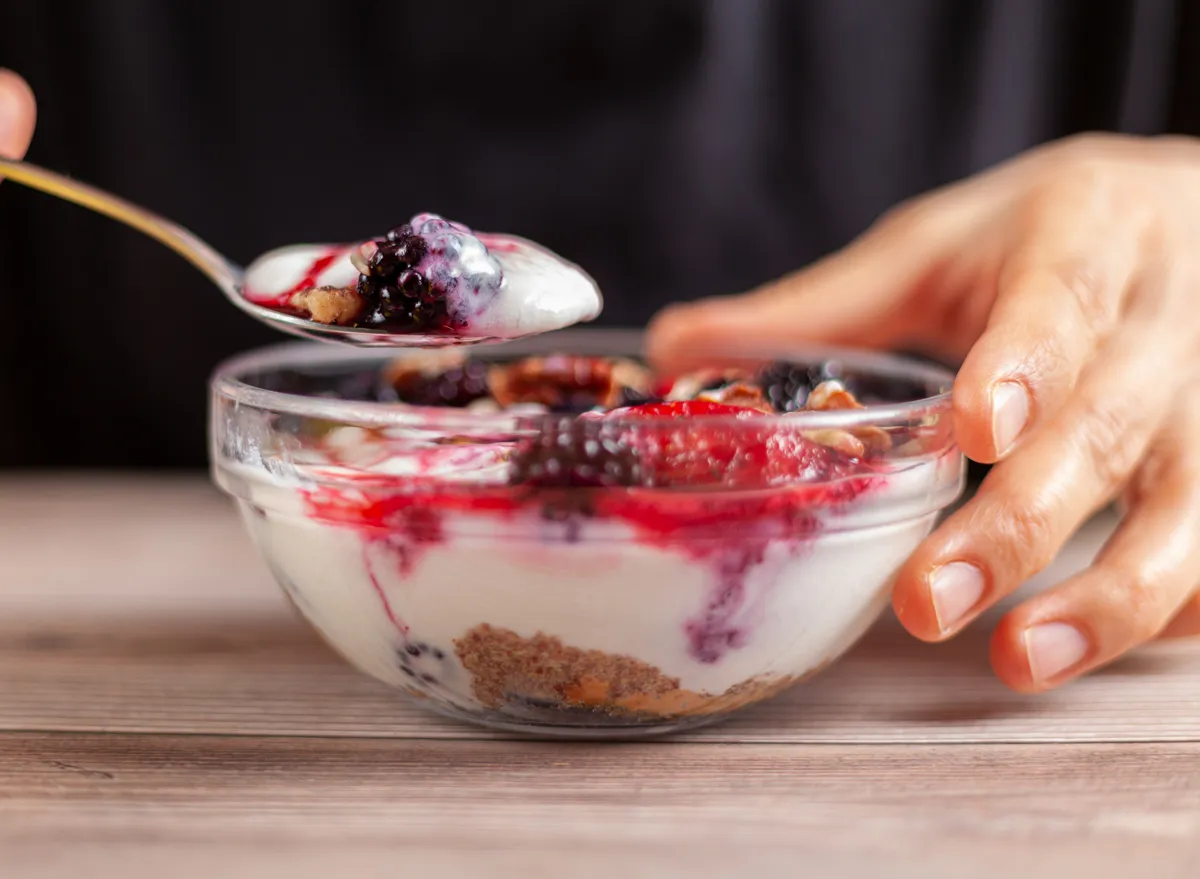 Yogurt is a healthy breakfast choice, however, some options pack some serious sugar. That's not to say these sweeter varieties should never be enjoyed, but rather, it's a light suggestion to save them for dessert. For example, we love Noosa Yoghurts—they're made with high-quality ingredients, have a fluffy texture, and taste great. However, the Salted Caramel Chocolate option, while delicious, packs 23 grams of added sugars per 5.8-ounce container—which is about the same amount of sugar that's in two Original Glaze Doughnuts from Krispy Kreme.
Our advice? Save this decadent option for dessert and for breakfast, try something like Noosa Blueberry Greek Yoghurt, which only has 8 grams of added sugar per 5.3 oz. cup.
Salad dressing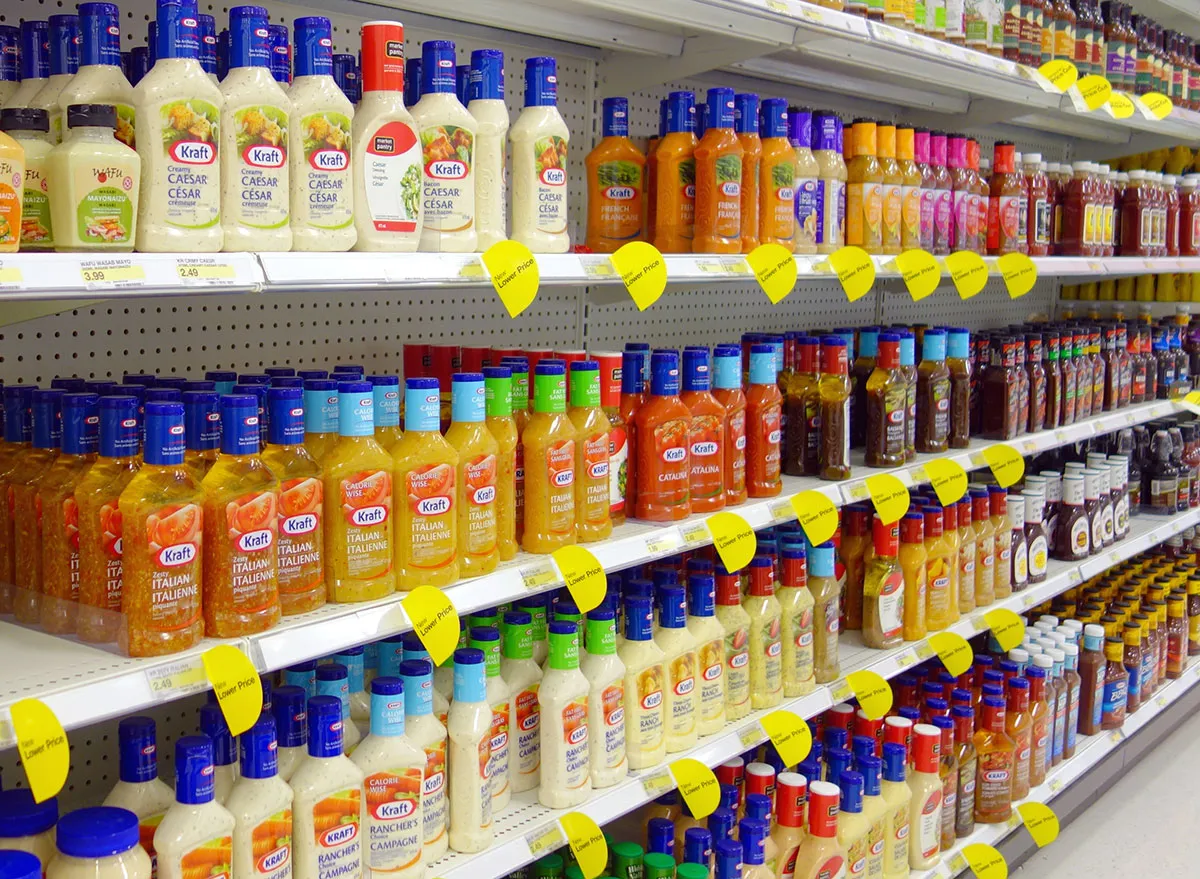 Again, we're not suggesting that all salad dressings should be avoided at the grocery store. Still, there are some options we recommend you think twice about purchasing if you're trying to cut back on the sweet stuff. For example, just two tablespoons of Marzetti Light Honey French Dressing packs 11 grams of added sugars—nearly equivalent to that of a donut from Krispy Kreme.
If you love Marzetti, consider trying the Avocado Ranch or the Olive Oil & Vinegar, both of which contain only 1 gram of sugar or less.
Granola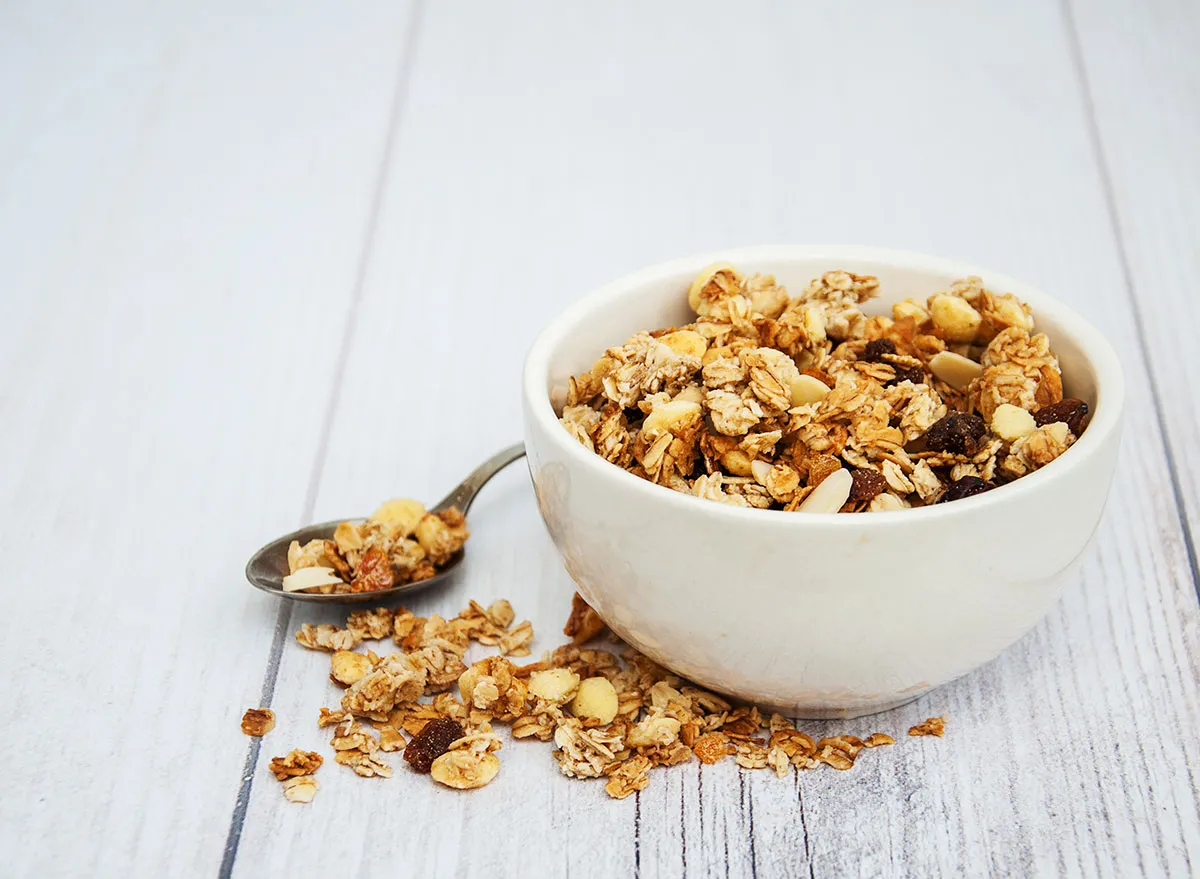 There are plenty of healthy granola options out there, such as Purely Elizabeth and Early Bird. But, there are also some high-quality brands that offer sugary flavors. Take Cascadian Farm for example. The brand's organic Maple Brown Sugar granola contains 13 grams of added sugars per 2/3 cup serving. Even 1 cup of its Hearty Morning Fiber Cereal contains 10 grams of added sugars.
Try cutting the serving down to 1/3 cup and sprinkling it on top of plain Greek yogurt with nuts and fresh berries for a low-sugar breakfast.
Energy bars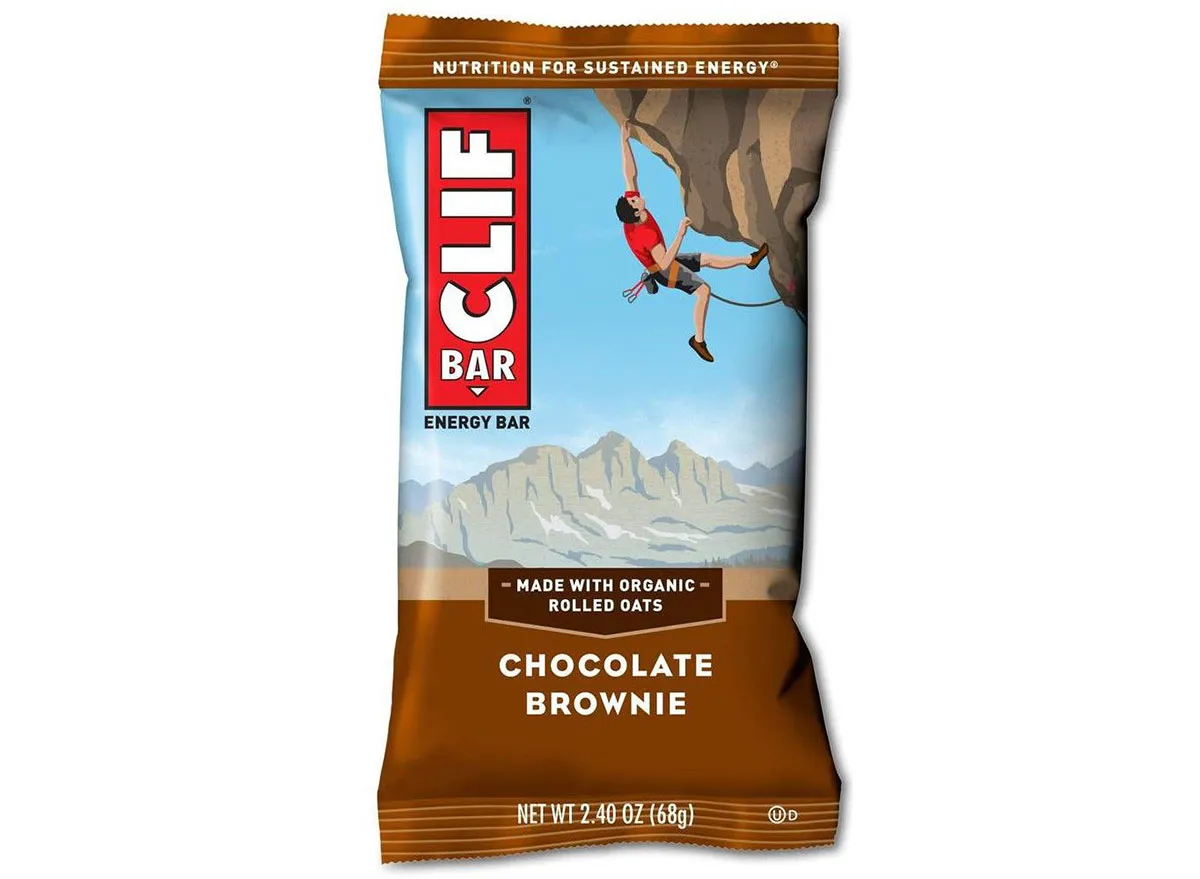 It makes sense why you'd reach for an energy bar for a boost of, well, energy! But does a bar really have to include 20 grams of added sugars as Clif Bar Chocolate Brownie does? That's the same as two Original Glaze Doughnuts from Krispy Kreme! Consider a low-sugar option to help you stay energized throughout the day, or even one with no sugar, such as Vital Proteins Performance Protein Bar.6254a4d1642c605c54bf1cab17d50f1e
Flavored instant oatmeal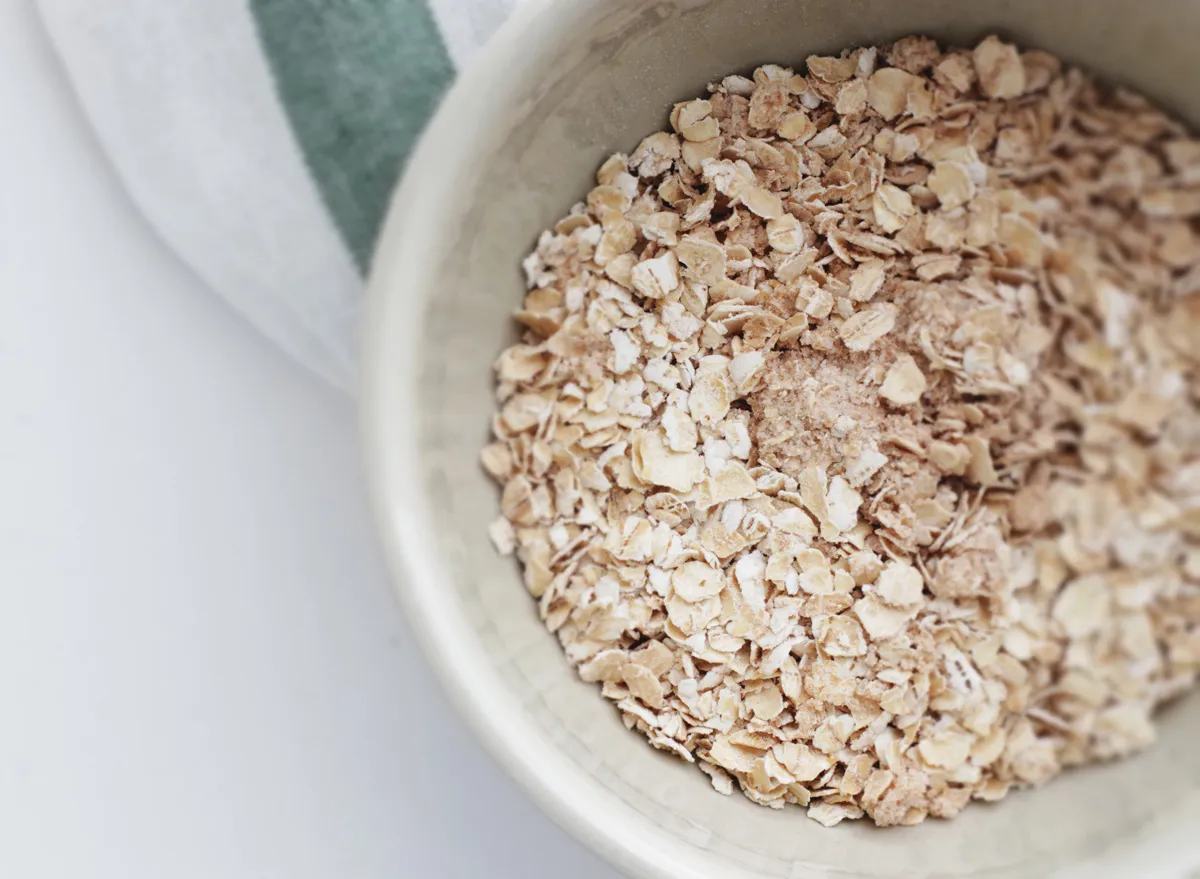 Starting your day off with a hearty bowl of oatmeal is a great idea, especially if you're using steel-cut oats. Flavored instant oatmeal, on the other hand, isn't always the most nutritious option. For example, one cup of Earnest Eats Blueberry Chia Superfood Oatmeal Cups packs 15 grams of sugar, the majority of which is coming from cane sugar. Instead, cook up some steel-cut oats yourself and sweeten with cinnamon and a little bit of maple syrup. Sprinkle chia seeds and fresh (or frozen!) blueberries on top to recreate a more satiating meal.
For more, don't miss Every Oatmeal in America in 2021—Ranked!