15 Healthy Eating Tips for the Holidays, According to Nutritionists
Just a few simple ideas to leave you feeling great this holiday season.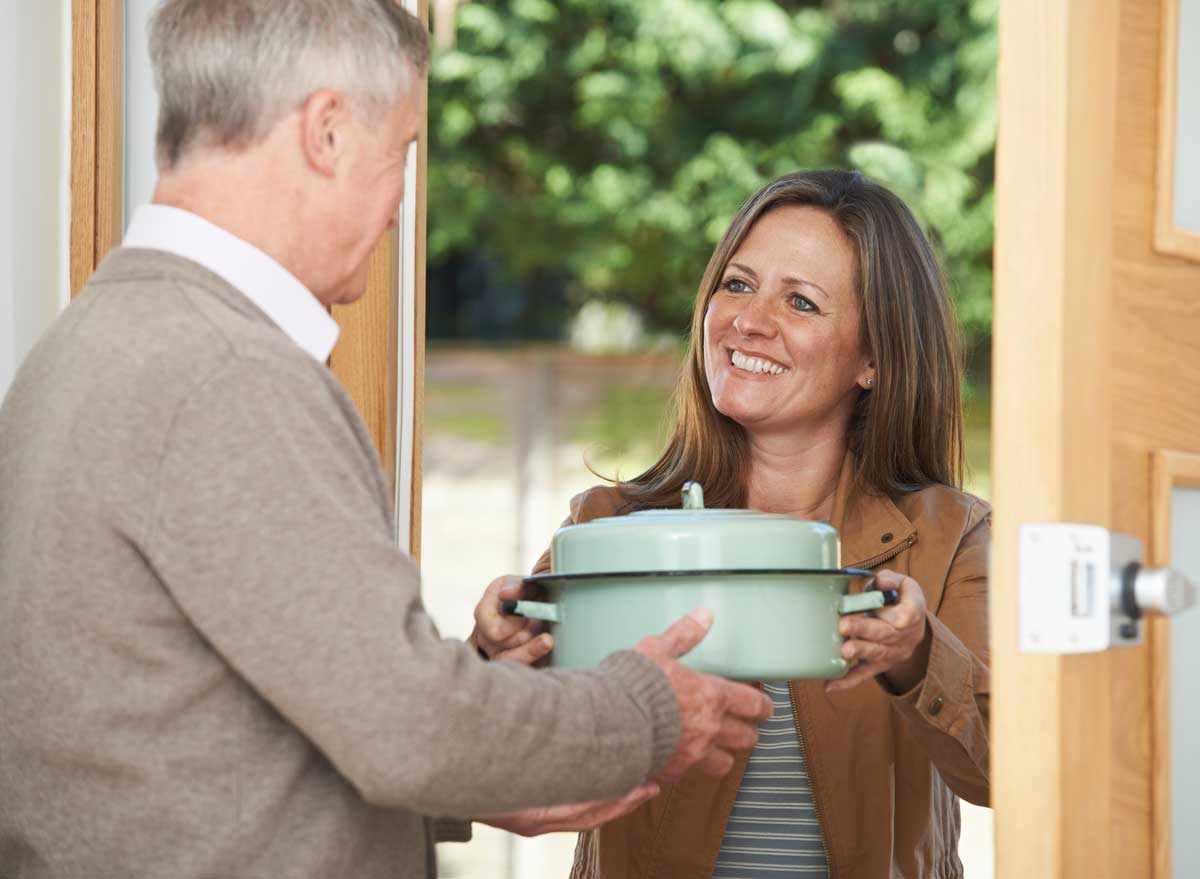 How can you navigate the indulgent holiday food spread without overdoing it? If you think the answer is, "you can't," think again.
While the holidays may be notorious for rich, indulgent dishes, and overeating in general, it's easier than you think to eat a balanced diet from Thanksgiving to New Years.
To get started, all you need is a few savvy tips from the pros and a commitment to stick to your nutrition goals. Read on and thank us when you can still walk around in your favorite LBD or pair of jeans come New Year's Eve. Once you do, you'll be reminded that the only "you can't" in your vocabulary this winter season should be "you can't stop me."
Don't skip meals or 'save calories' for a holiday meal.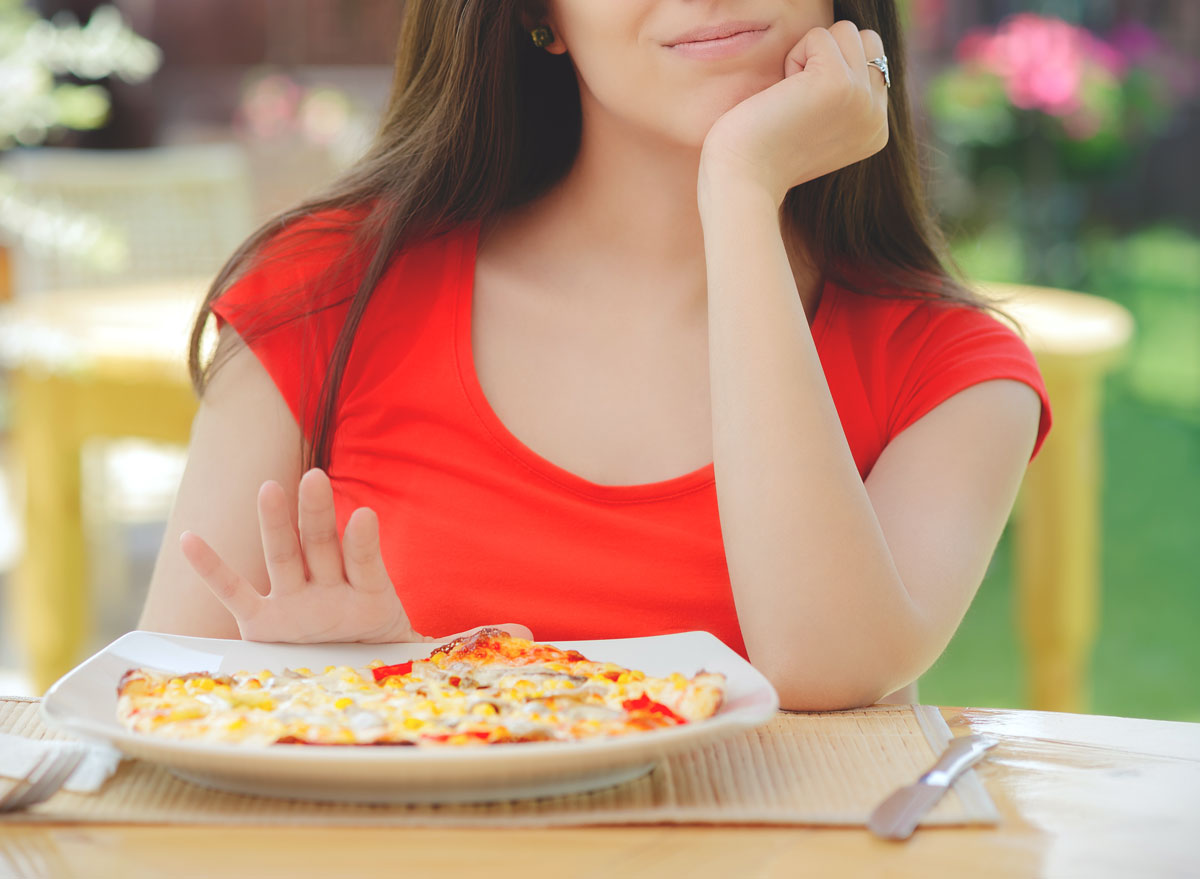 "This sets you up to be overly hungry when the meal begins and can cause overeating," says Joanna Foley, RD, CLT, who runs a holistic nutrition coaching business. "Skipping meals and overeating when you do eat is also bad for metabolism, which operates better when it has a consistent supply of food." So, go ahead, eat that filling breakfast, friends.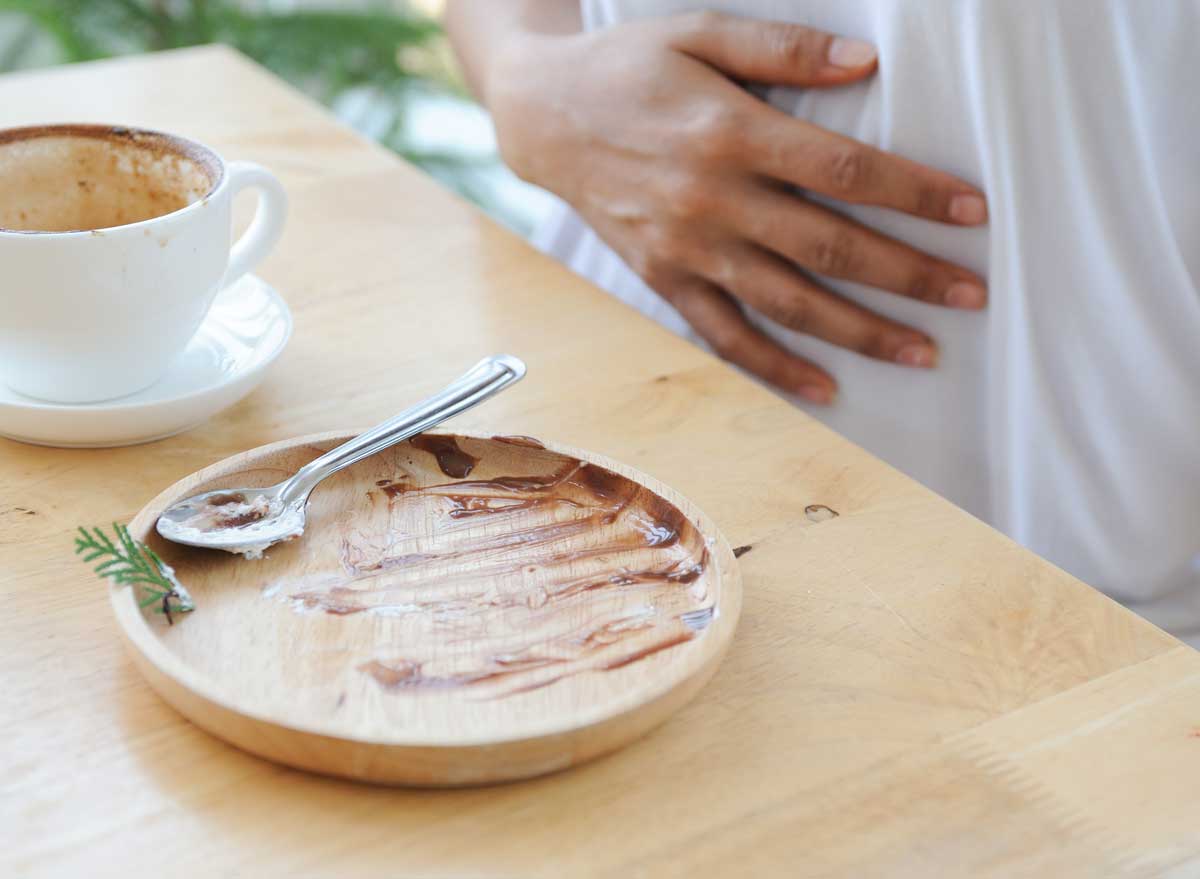 Repeat this wise mantra throughout the holiday season from Alexis Newman, RD, LD, a Philadelphia-based nutritionist. "During this time of year, it's easy to fill our plates with all of the delicious holiday and seasonal foods. However, overeating can leave you sluggish and sick. Eating past fullness isn't honoring your body signals," says Newman. "Remember, you can always come back for seconds." If you realize 20 minutes later you're still hungry, which you may not be after you truly tune in to your body and evaluate how full you are, then feel free to grab another bite.6254a4d1642c605c54bf1cab17d50f1e
Avoid sugary holiday drinks.
"Drinks like peppermint mochas, eggnog, gingerbread lattes, etc. are typically packed with added sugar," shares Megan Wong, RD, who's the Registered Dietitian for AlgaeCal. "Added sugar is an 'empty calorie' meaning you get the calories without much nutritional value. These add up quickly, with a grande Starbucks peppermint mocha having a whopping 54 grams of sugar (that's 216 calories from sugar alone)."
Follow the 'three-bite rule' for dessert.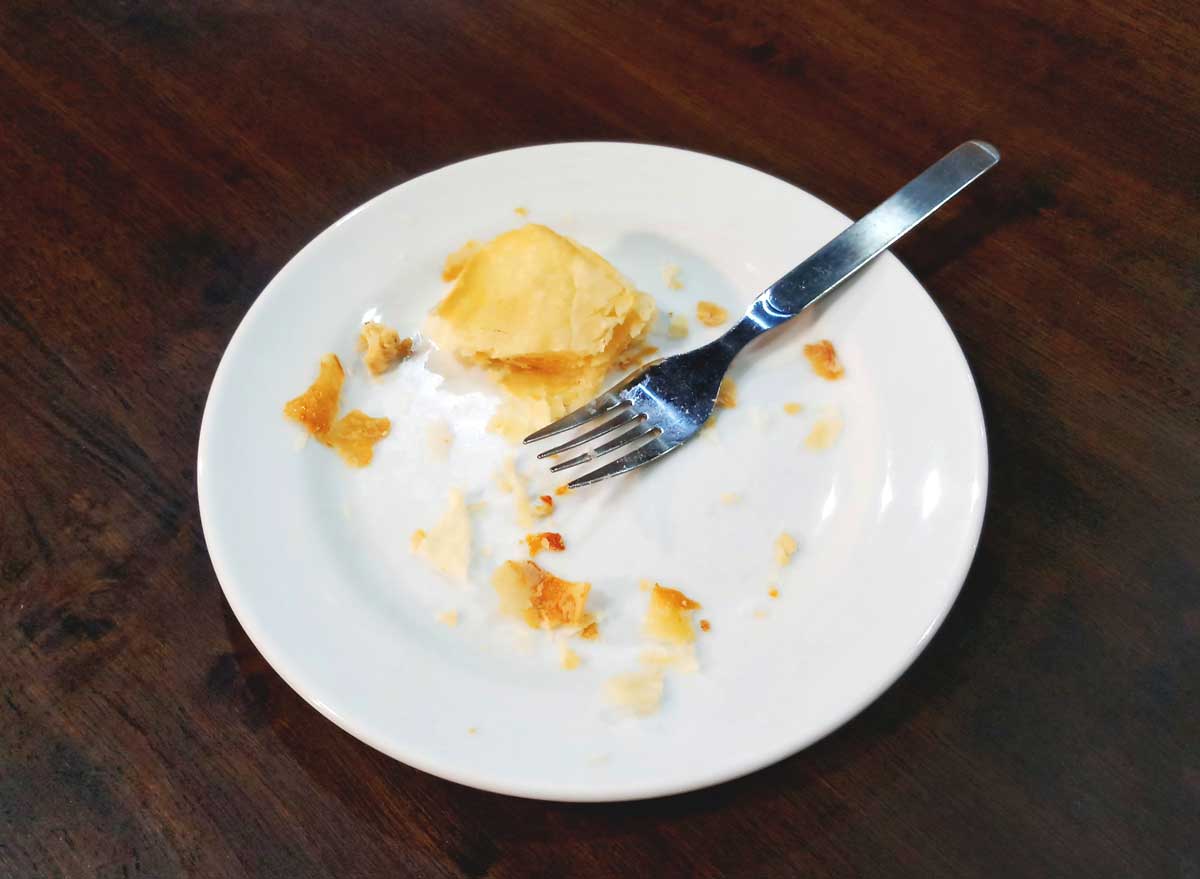 "Whether it's warm pecan pie, chewy chocolatey cookies, or fudgy brownies, you're bound to encounter a plethora of desserts this holiday season. With all your attempts to watch your food intake and avoid racking on the pounds, one full-size piece of dessert [may] eat up all your dieting efforts," says Bonnie Balk, RD, dietitian, and Health & Wellness Expert for Maple Holistics. That's because holiday desserts are often loaded with heavy cream, sugar, and butter. What's a guy or gal with a sweet tooth to do? "Choose one dessert per meal and have three bites of it. Not only will you avoid the sluggish, heavy feeling post-meal, you will also be avoiding an extra 200-500 calories by just refraining from consuming the whole piece! Remember, the good sensation of eating sweets lasts a few minutes, but the health effects are enduring."
Snack smart before a big meal.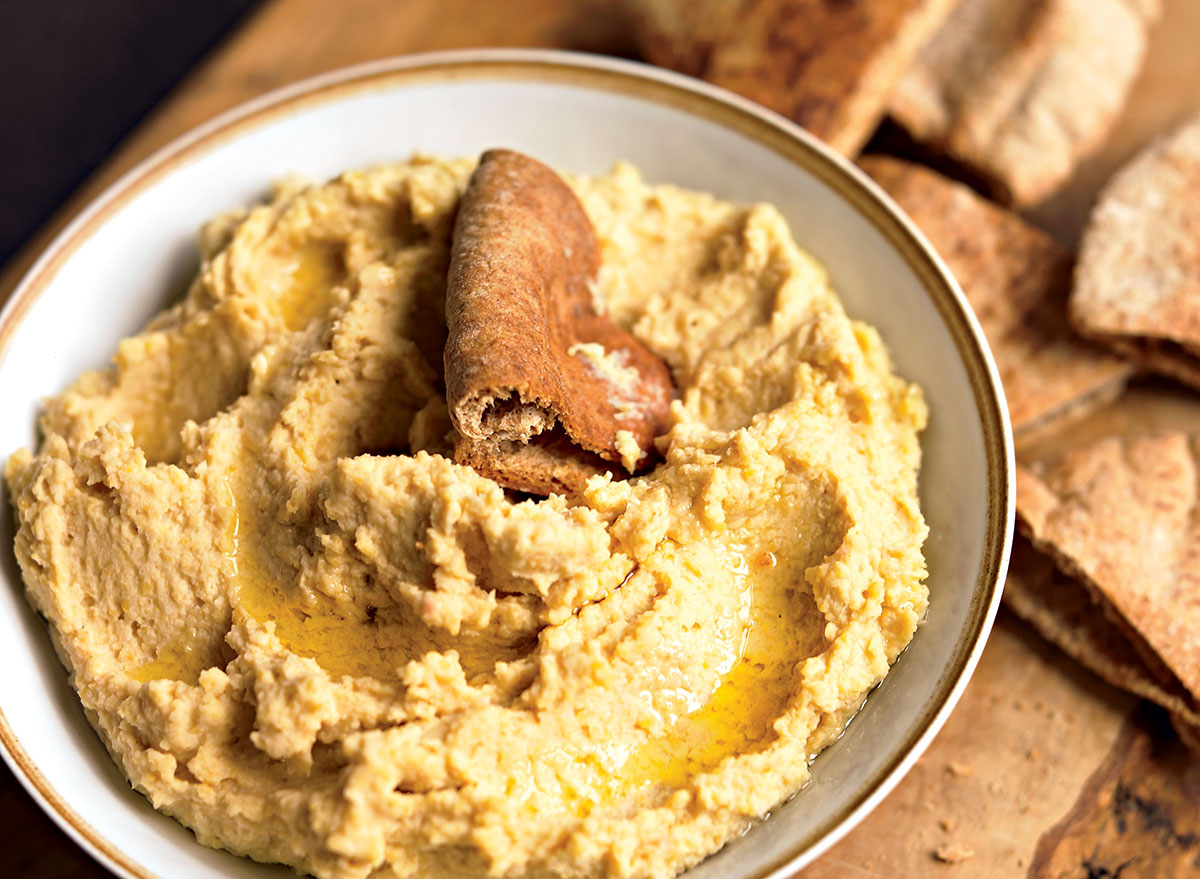 Having a healthy snack before a holiday party or dinner can help curb overeating and even make you savor what you do eat more intensely since you won't be overly hungry come supper time and quickly shoveling food into your mouth. "Prep your appetite with balanced snacks beforehand, ones that include a combination of protein and fiber. For example, fresh-cut veggies and whole-grain crackers paired with hummus is a great pre-dinner appetizer that can help curb your desire to overeat at the meal," advises Rachel Fine, RD, a registered dietitian, and owner of To The Pointe Nutrition, a nutrition counseling firm in New York City.
Make mashed potatoes healthier.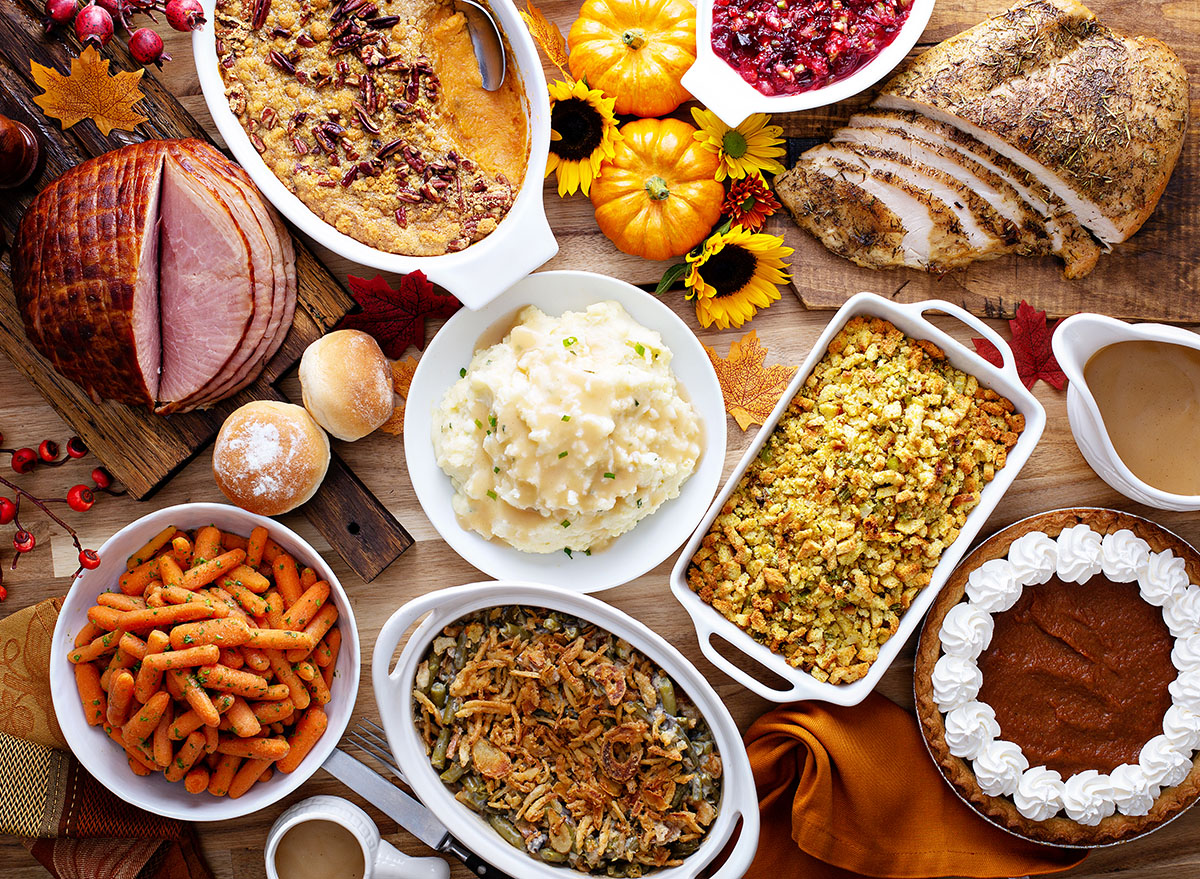 What can you count on at Thanksgiving, Christmas, and pretty much any big holiday gathering in the winter? You guessed it, mashed potatoes. "Mashed potatoes are a staple at many holiday meals. Instead of feeling the need to avoid them, try these tips to amp up the nutrition," shares Mary-Catherine Stockman, MPH, RD, LDN of BusyBabesNutrition, helping women on their journey to health and confidence without diets or added stress. "Halve the amount of butter and add in plain Greek yogurt. This will make them creamy while adding protein and cutting back on the fat. Keep skins on half of the potatoes to provide extra fiber and texture." In lieu of adding more salt to your recipe, try adding garlic (fresh or powder), or other herbs or spices that you like.
Stick to regular portion sizes at holiday meals.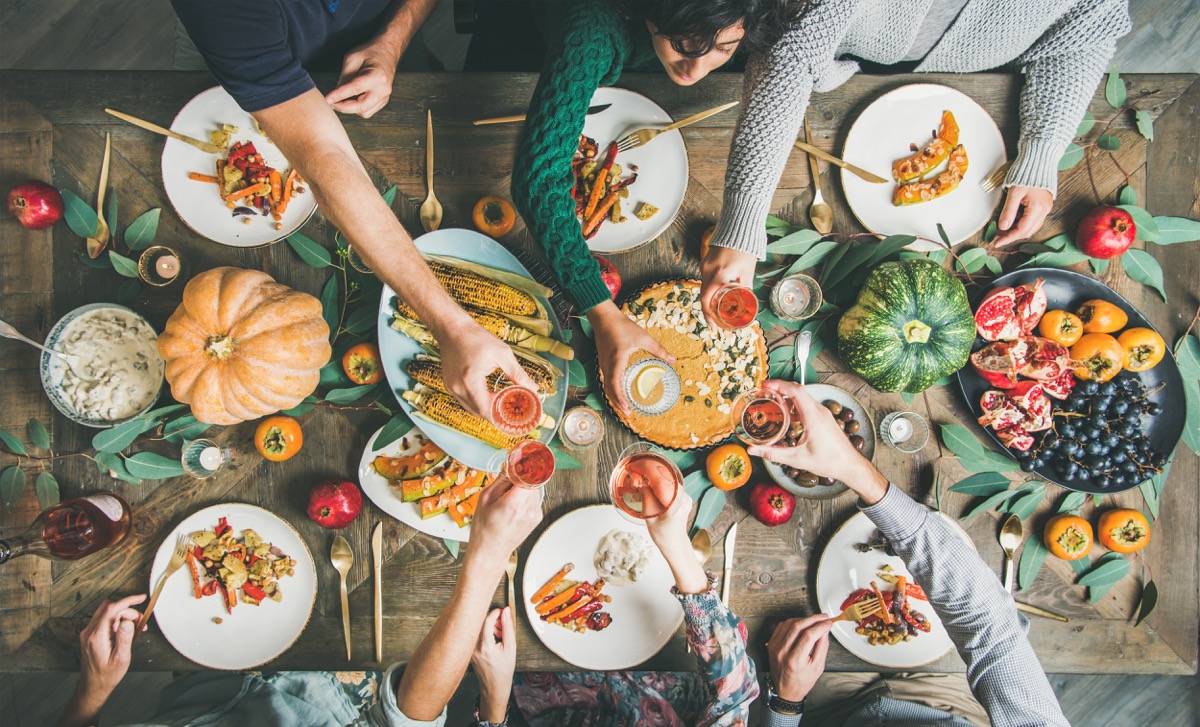 Yes, we know, we know, those Hanukkah latkes are winners. But to stay healthy this holiday season, eat one plate of food with normal portion sizes whenever you sit down for a festive meal. "Studies show that 'holiday weight' is a real phenomenon," notes Wong. "And that the weight gained during holiday months tends to stick around—which means it piles up year after year. Try and avoid these extra pounds by eating as much as you would during a regular meal."
Serve (or eat) the right appetizers.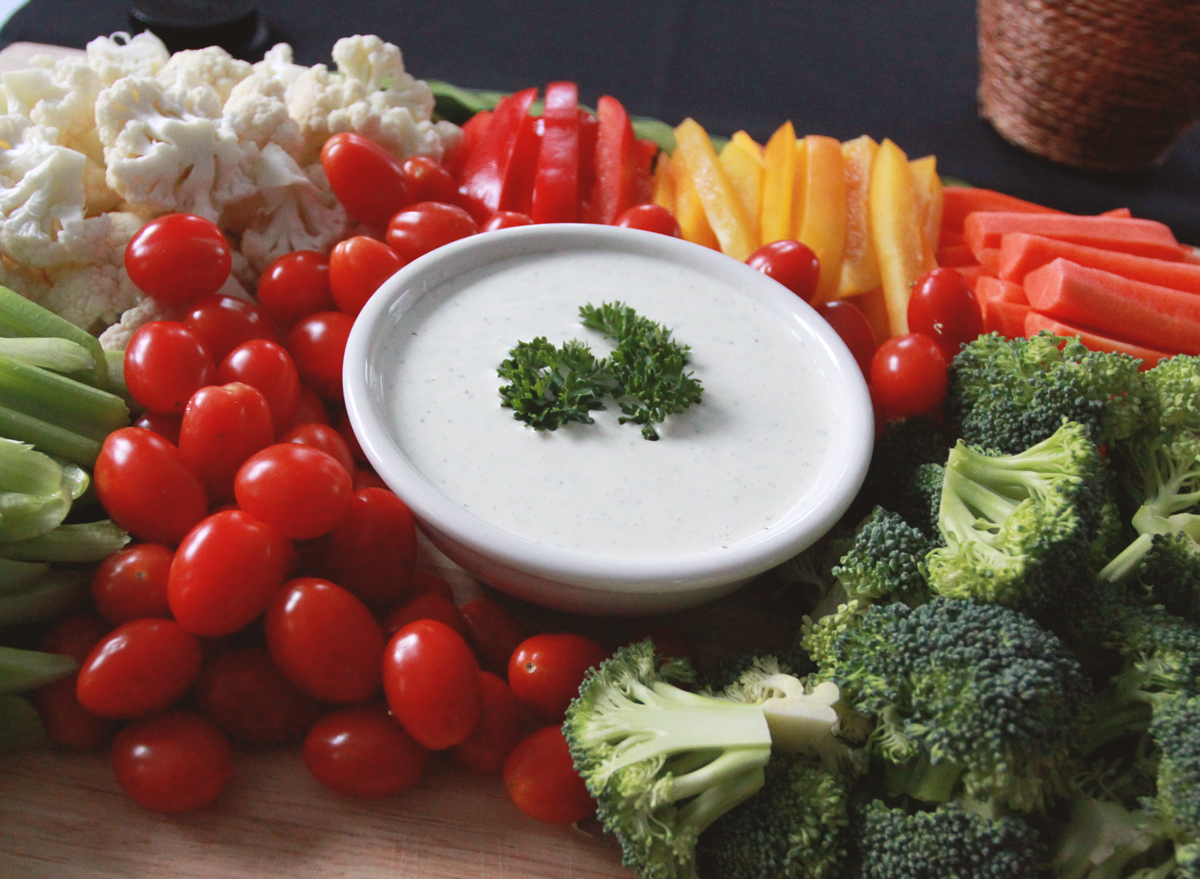 Trust us, you don't really need that fifth mac-and-cheese puff, anyway. "Instead of waiting for dinner with a grumbling stomach, allow yourself to munch on some appetizers," says Stockman. "Crunchy veggies are a great low-calorie option that can satisfy hunger pangs quickly."
You can still drink alcohol but in a healthier way.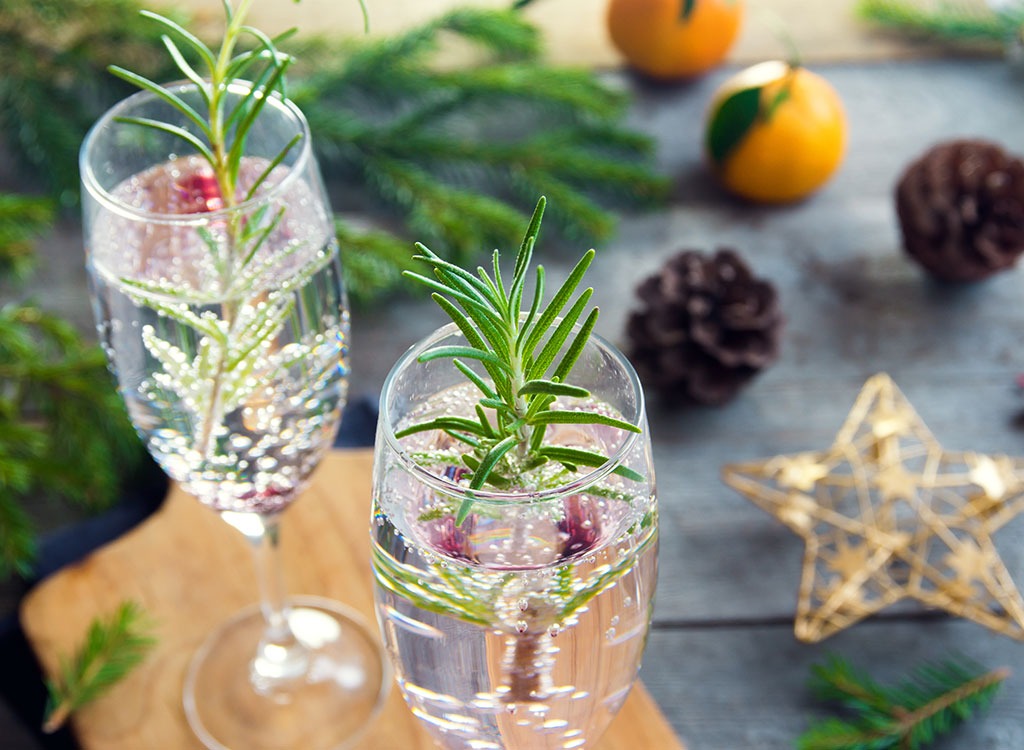 The holiday time is a popular period to drink more alcohol than you typically could and can contribute to putting on weight. "Like desserts, alcohol is just empty calories that provide minimal nutrition. There are several ways to control calorie intake from alcohol. For one, change up your mixed drinks. Choose low-calorie mixers like soda water, seltzer water or flavored sparkling water," offers Amanda A. Kostro Miller, RD, LDN, serves on the advisory board for Smart Healthy Living.
"To slow your roll on alcohol during a party, choose to have a glass of water or sparkling water with lime in between each alcoholic drink. This will spread out the calories from alcohol, keep you hydrated, and fill up sometime during the party with a low/zero-calorie beverage."
Another one of Kostro Miller's tips to limit alcohol consumption? "Make a rule to yourself that if you drink, you will not have dessert or vice versa. Also, you could set certain parameters around your alcohol intake such as, 'I will only drink alcohol before my meal, but not during or after my meal.'" Try any and all of these methods, see which work best for you, and stick with them from here on out.
Get moving after that decadent meal.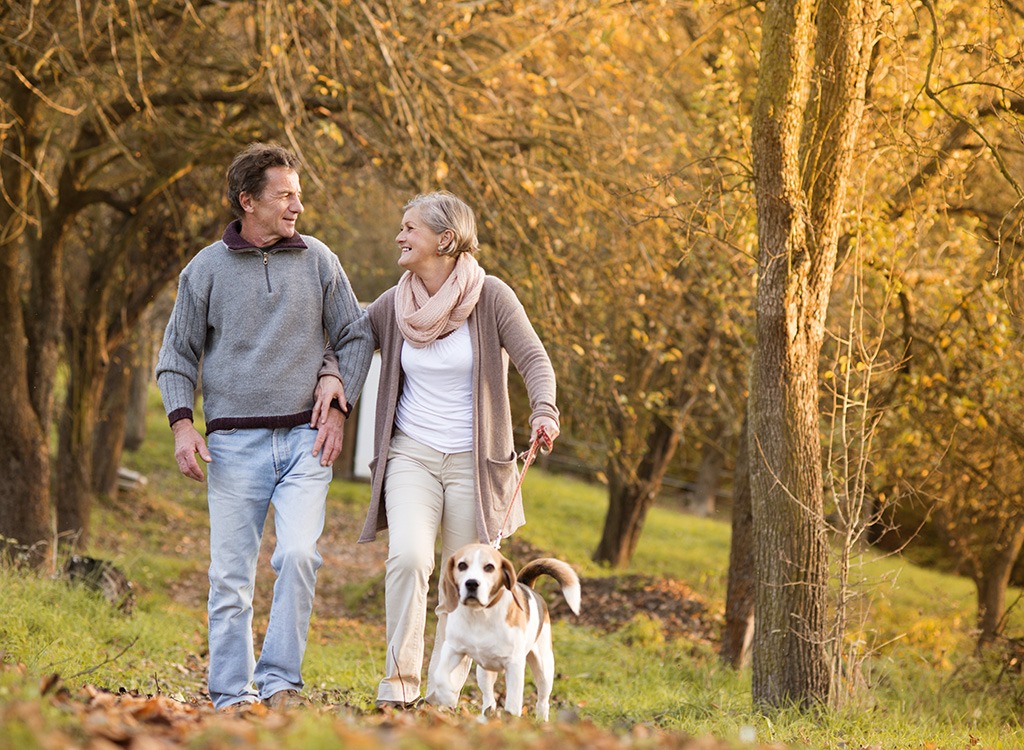 Skip slumping on the couch watching football or a holiday movie, at least for a half-hour or so until you fit some movement in. "One of the worst things you can do after a big feast is to sit on the couch or be sedentary elsewhere. Exercise, even in small amounts, will help get the sugar and calories that were just consumed into the bloodstream to be used for fuel rather than stored as fat," suggests Foley. "Try going on a walk, playing a physical game with the kids, or even taking a few flights of stairs in your home to get the body much-needed movement!"
Wear your skinny jeans. Or a tight dress.
"Wear something with a waistband. No joke. A form-fitting outfit is a great way to monitor the amount you're eating. Don't eat to the point where you want to unbutton your pants," notes Amy Shapiro, MS, RD, CDN is Daily Harvest's nutritionist and the founder and director of Real Nutrition. "On Hanukkah, we often enjoy fried foods such as potato latkes and donuts. Remember Hanukkah lasts for 8 days so pick one day where you'll enjoy a few treats and then get back on point."
Pick your C: carbs, cake, or cocktail.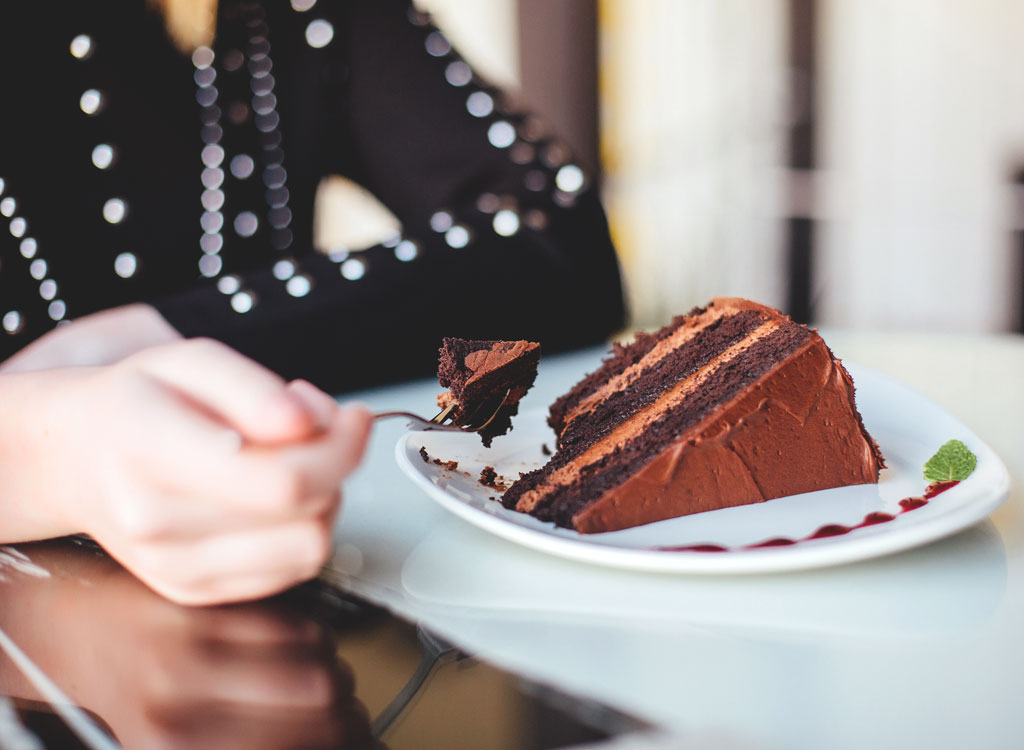 We love this catchy advice, also from Shapiro. "Choose where you want to be decadent. If it's carbs, great. Enjoy your bread and butter, but forego the wine and chocolate soufflé. Remember there's a safe dessert waiting for you at home (say, an ice pop, dark chocolate square) but chances are, once you're removed from the tempting environment, your sweets craving will likely subside."
Going to someone else's house? Cook and bring a healthy dish.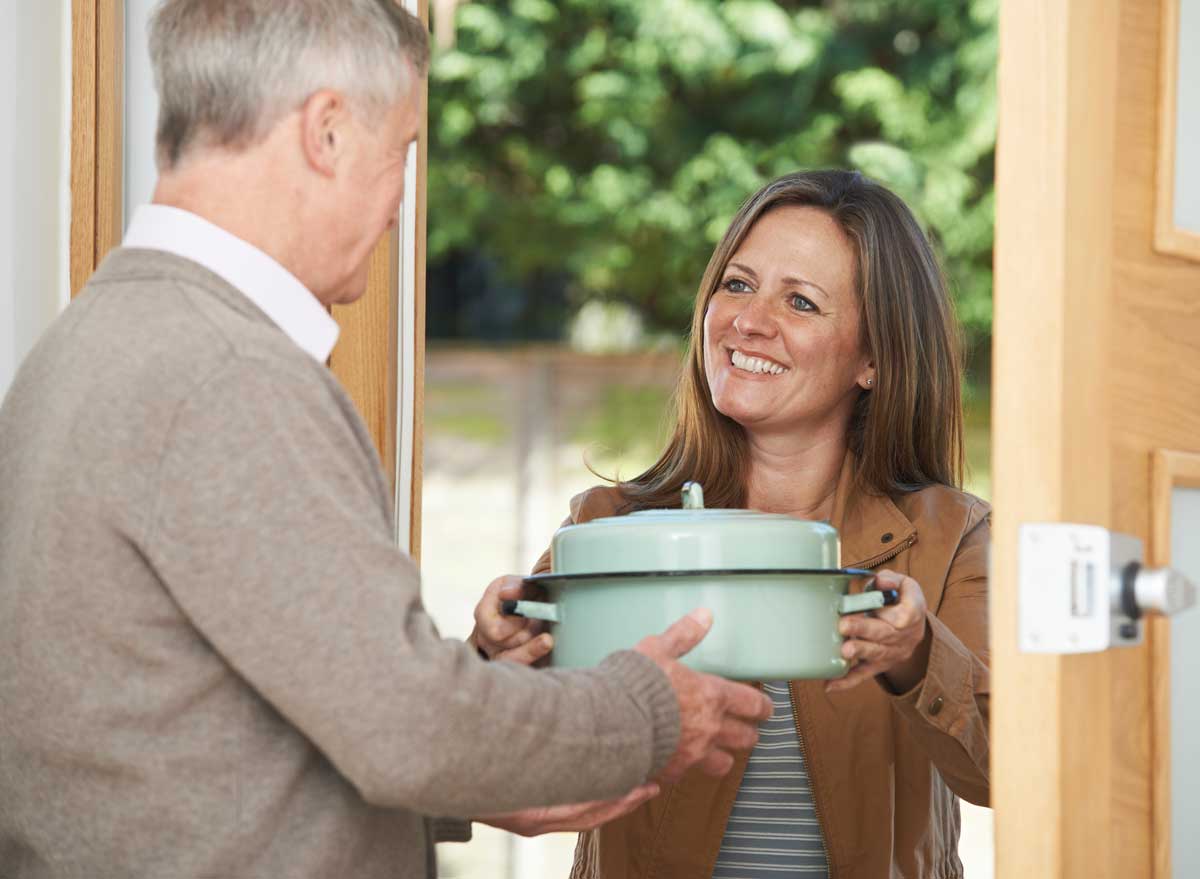 "Your host will love you and you will ensure that you have something available that is healthy to eat there," says nutritionist Brocha Soloff, RD, of iHeart Health. Sure, you could pick something up at the store, but researching healthy recipes online or in cookbooks and making it yourself from scratch is a rewarding experience in and of itself.
Make half the grains you eat whole.
One guideline, so many applications: "This could mean baking a pie crust with half-wheat and half-white flours, using whole grain breadcrumbs for stuffing, or using finely ground oats in place of some white flour in a holiday bread," explains Stockman.
'Think like a Christmas tree, and get those leafy greens in!'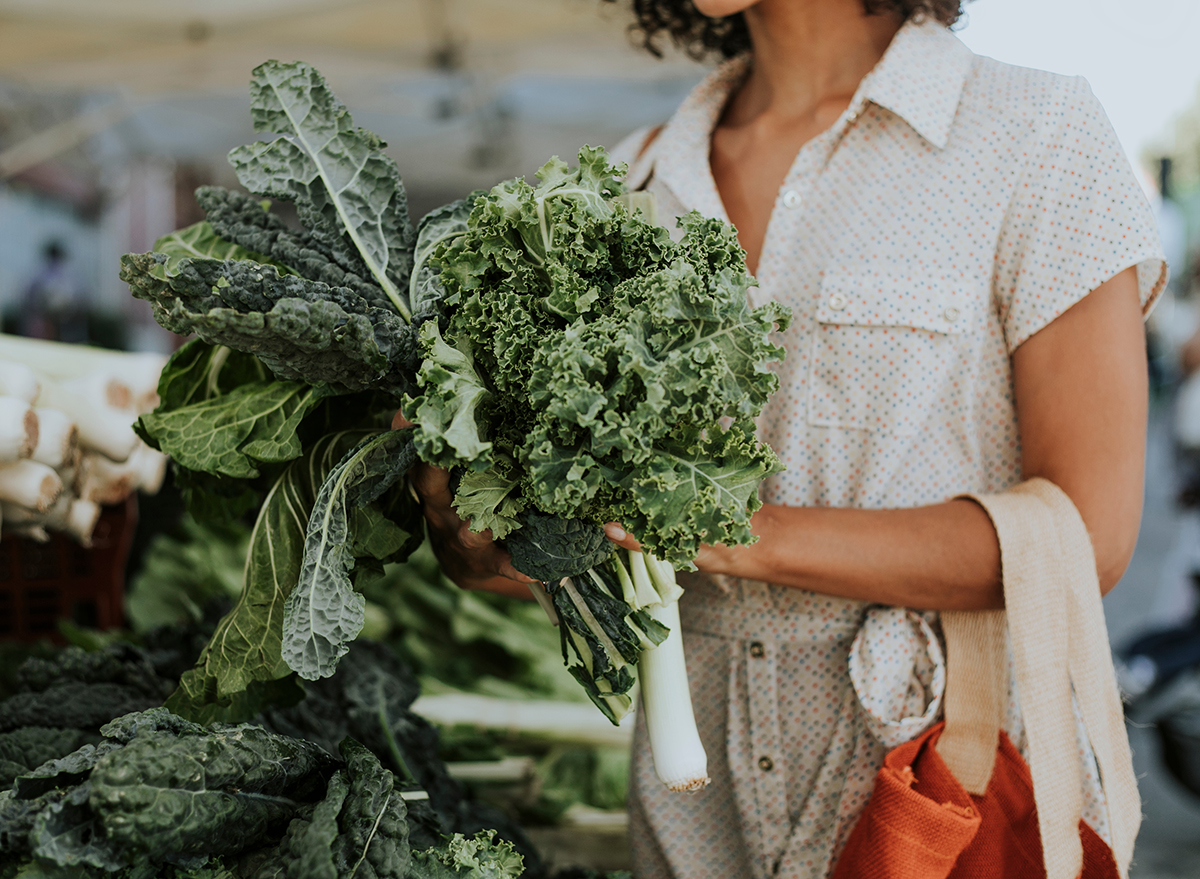 We'll leave you with these humorous but wise words from Kristina Cooke, RD, Registered Dietitian at Zevia. "Well, any veggies will do," she admits. "They're hydrating and high-fiber, making them a great volume of food for few calories. Plus, phytochemicals like anthocyanins in red and blue veggies, and indoles in cruciferous veggies, lend anti-inflammatory properties that don't hurt after a holiday meal." If you are what you eat, we'll take being a majestic Christmas tree over a sad doughnut, dear readers.