11 Healthy, Low-Calorie Mixers for Every Kind of Cocktail
When you're trying to lose weight, you must pick and choose your indulgences carefully.
For meat lovers, that might mean ordering the burger but skipping the fries, while those who can't imagine their Friday night without a stiff one may take their drink straight up, forgoing a mixer. But despite conventional wisdom, choking down the hard stuff on the rocks or diluting it with flavorless soda water isn't the only way to keep a cocktail low-cal. In fact, there are plenty of better-for-you pre-made mixes now available at grocery and specialty stores.
Here, we've rounded up some the tastiest options — all of which are free of scary ingredients and have 16 grams of sugar or less — so you only need to pick up a bottle, mix up your drink and enjoy.
(And for those nights when you prefer to enjoy a glass of white or red, be sure to grab one of these 16 Delicious Wines For Weight Loss)
Fever-Tree Naturally Light Tonic Water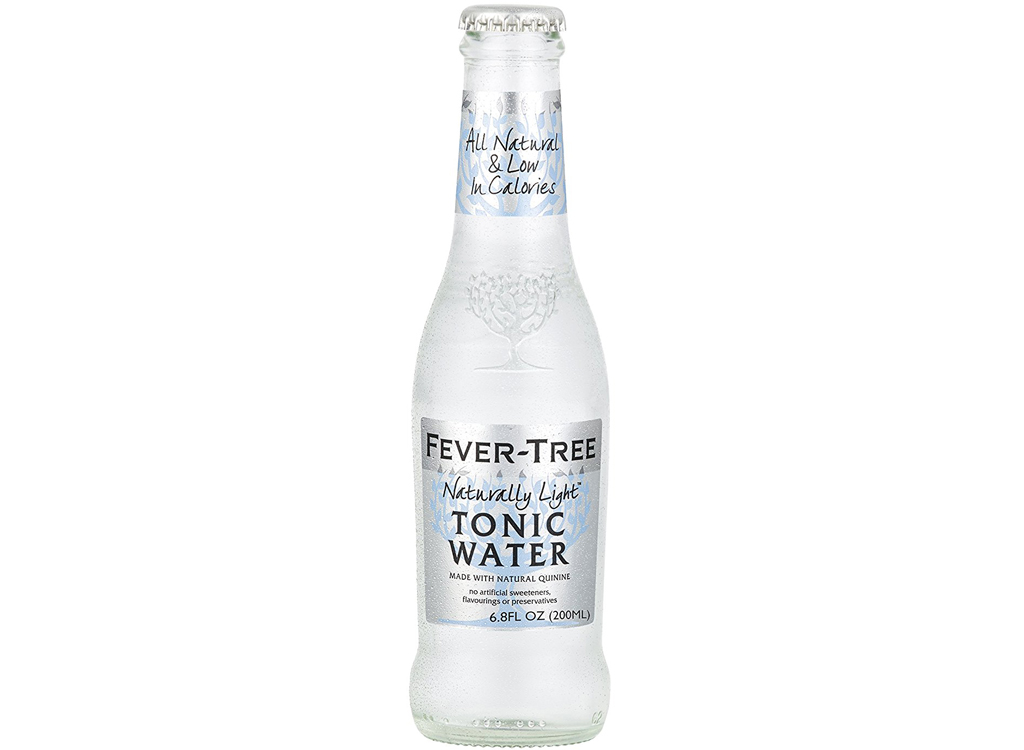 Nutrition (1 serving, 6.8 fl oz bottle): 63 calories | 3.8 g carbs (2.9 g sugar)
If you're a nutrition whiz, you likely know the trick a lot of brands play: "light" usually means some gross artificial sweetener has been added. Lucky for you, that's not the case this time. Fever-Tree has introduced the world's first lower-calorie tonic water with zero artificial ingredients. (In fact, it has 84 percent less sugar than competitors like Schweppes.) Made of carbonated spring water, fruit sugar, citric acid natural aromatic flavoring and quinine, this crisp tonic will be the answer to your weight-loss gin and tonic prayers.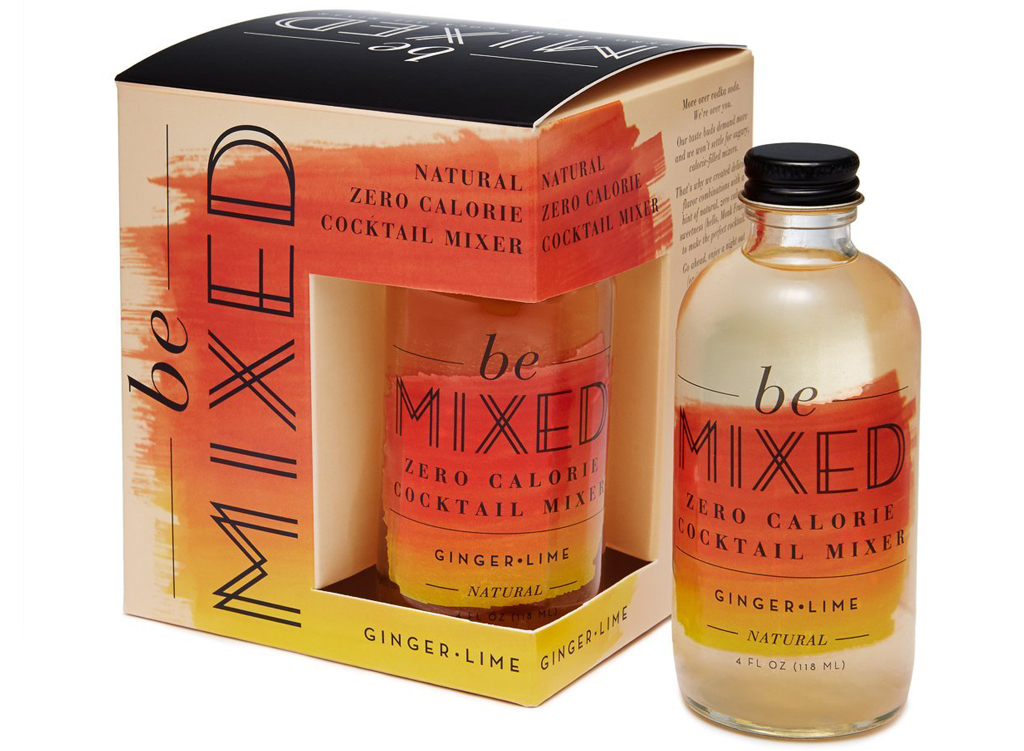 Nutrition (1 serving, 4 fl oz): 0 calories | 5 g carbs (0 g sugar)
Made with fresh juices and natural sweeteners like monk fruit extract, this spicy and tart mixer serves as the perfect complement for a variety of cocktails. Mix it with vodka to create a Moscow Mule. Or, add a splash of rum for a skinny Dark n' Stormy. The only caveat: It contains erythritol. If sugar alcohols tend to give you tummy troubles, this shouldn't be your go-to.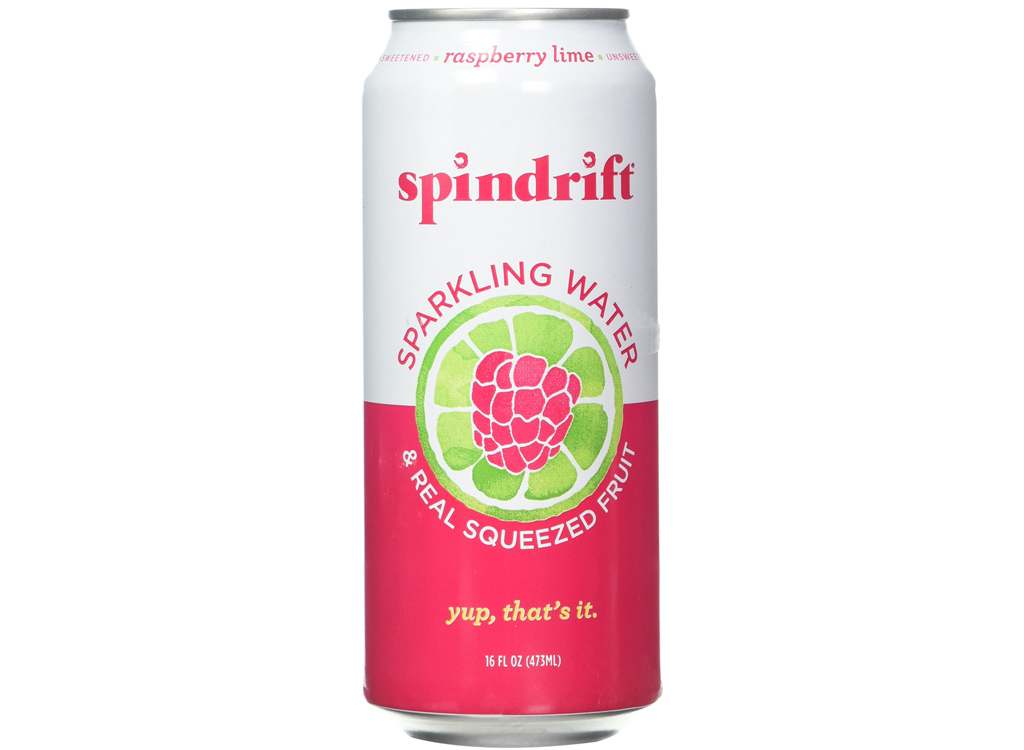 Nutrition (1 can, 16 fl oz): 11 calories | 3 g carbs (1 g sugar)
Looking for the refreshing taste of a fruity cocktail without the calories? You've met your match with spindrift: a line of sparkling water naturally flavored with real squeezed fruit and none of that fruit extract or "essence" stuff.
$21.00 per 12-pack ($1.75 each) on Amazon.com
Reed's Light 55 Calories Extra Ginger Brew
Nutrition (1 bottle, 12 fl oz): 55 calories | 14 g carbs (14 g sugar)
Ginger beer makes the perfect Dark and Stormy or Moscow Mule, but sugar count can climb up to 48 grams per 12-ounce serving in the case of Gosling's Ginger Beer. Luckily, Reed's has created a reduced calorie version of their top-selling Extra Ginger Brew. They knocked the calories down from 135 to 55 by substituting some sugar (there's still a bit of pineapple juice concentrate and honey in the drink) for Stevia and using all the same great spicy ginger root of their original recipe.
Fever-Tree Naturally Light Ginger Beer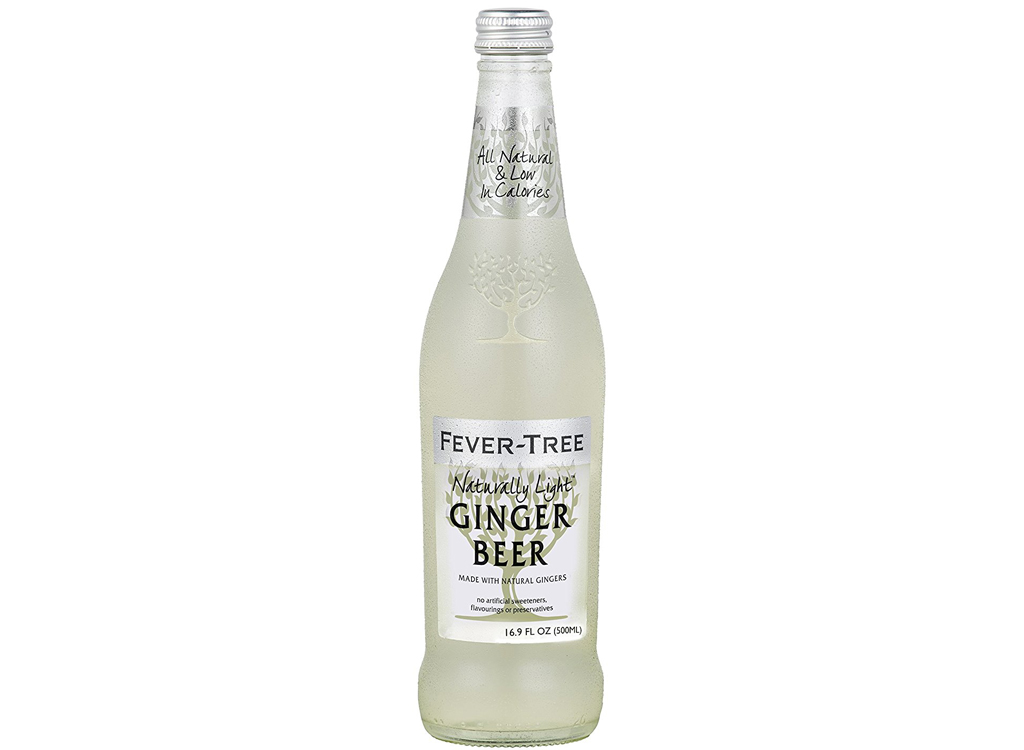 6254a4d1642c605c54bf1cab17d50f1e
Nutrition (1 serving, 8 fl oz): 50 calories | 11.8 g carbs (11.8 g sugar)
If you can't stomach the Stevia, you can settle for a slightly higher sugar count from Fever-Tree (which has 17.7 grams of sugar per 12 ounces, for comparison).
Sicilia Lime Juice + Triple Sec
Nutrition (3 tbsp lime juice): 0 calories | 0 g carbs (0 g sugar)
Nutrition (1 oz Cointreau): 94 calories | 6.9 g carbs (6.9 g sugar)
Forget the bottled garbage sold at your local liquor store. (Pssst! Jose Cuervo's Original Margarita Mix has a whopping 110 calories and 28 grams of sugar per 4 fluid ounces!) How real margaritas are made is with fresh lime juice (splurge on a bottle that lists lime juice as the main ingredient and no preservatives and artificial flavors) and one part orange liqueur, like Cointreau (skip on the sugar). You'll only save 16 calories, but, more importantly, you'll be free of 17 grams of hangover-inducing sugar. And to keep the fiesta going, enjoy your marg on the rocks with one of these 9 Nutritionist-Approved Chipotle Orders.
Zevia Sparkling Water, Cucumber Lemon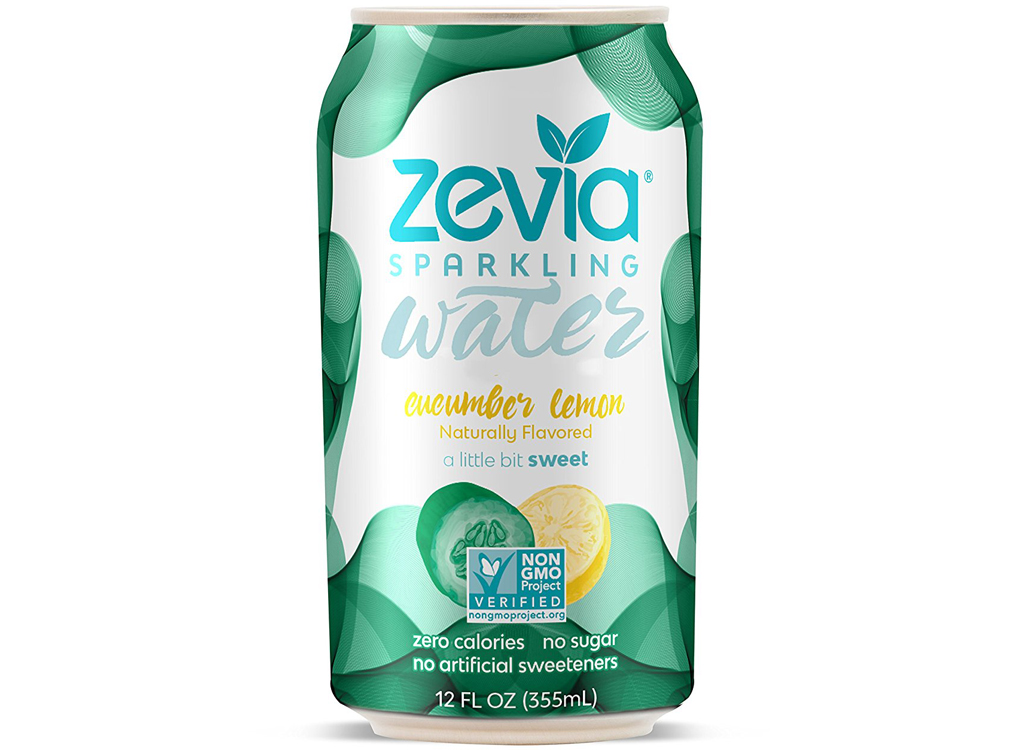 Nutrition (1 can, 12 oz): 0 calories | 0 g carbs (o g sugar)
Made with a combination of water, natural flavors, citric acid, and stevia leaf extract, this refreshing sparkling beverage will be the perfect pair for your shot of vodka.
$24.99 per 24-pack ($1.04 each) Amazon.com
Hand-Crafted Bittermilk No. 3 Smoked Honey Whiskey Sour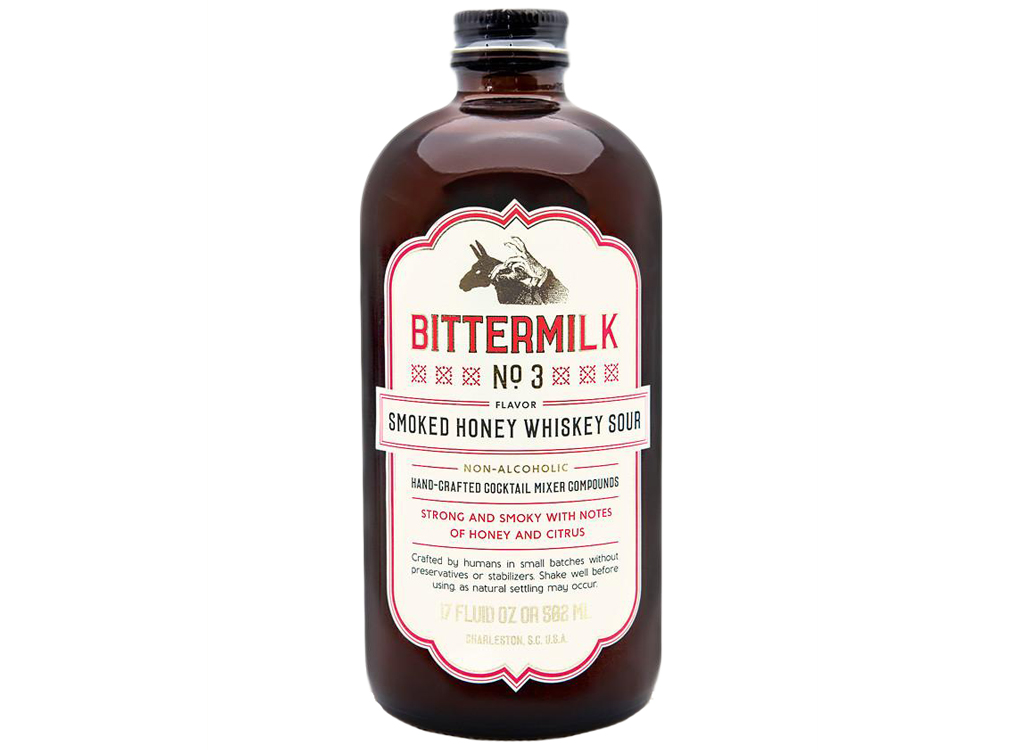 Nutrition (1 serving, 1 fl oz): 40 calories | 10 g carbs (10 g sugar)
Bourbon lovers, this one's for you. If made with lemon juice and simple syrup—not bottled sour mix — a whiskey sour is a sophisticated and low-calorie cocktail choice. (In fact, it's one of these Low-Calorie Cocktails for Weight Loss). But if you want to elevate the taste of the classic cocktail, pick up a bottle of this stuff. Bittermilk has added bourbon-barrel-smoked honey, bitter orange peel and lemon to their sour-style mix, which yields a slightly tart and smoky cocktail.
You can't have a proper brunch without bloody marys, right? We break down our three favorite picks below:
Stirrings Simple Bloody Mary Cocktail Mix
Nutrition (1 serving, 3 fl oz): 30 calories | 8 g carbs (5 g sugar) | 570 mg sodium
The first on our list is the only Bloody Mary mix that contains the classic cocktail ingredients like horseradish and Worcestershire sauce. It gets an extra kick from hot sauce that's mellowed out by a dash of sugar.
$17 at Amazon.com
V8 Bloody Mary Mix, Original
Nutrition (1 serving, 5 fl oz): 40 calories | 8 g carbs (7 g sugar) | 650 mg sodium
If you're looking for a household name's mix, V8 serves up a solid option. Their larger-than-average serving size means you can serve yourself less and save a bit on the sodium, calorie, and sugar front.
McClure's Bloody Mary Mixer
Nutrition (1 serving, 4 fl oz): 25 calories | 6 g carbs (5 g sugar) | 280 mg sodium
If you're looking for a new spin on an old classic, try out Brooklyn-based McClure's mix. They use their spicy pickle brine as a base and then jazz it up with some dill, vinegar, and refreshing cucumber juice. It all makes for a lower-calorie take that's lower in sugar and sodium than most brands.
Eat This, Not That!
Inspired by The New York Times best-selling book series, Eat This, Not That! is a brand that's comprised of an award-winning team of journalists and board-certified experts, doctors, nutritionists, chefs, personal trainers, and dietitians who work together to bring you accurate, timely, informative, and actionable content on food, nutrition, dieting, weight loss, health, wellness, and more.
Read more about Eat This