10 Ways to Lose Leg & Thigh Fat
A stronger lower half, leaner legs, and a healthier body are well within your reach.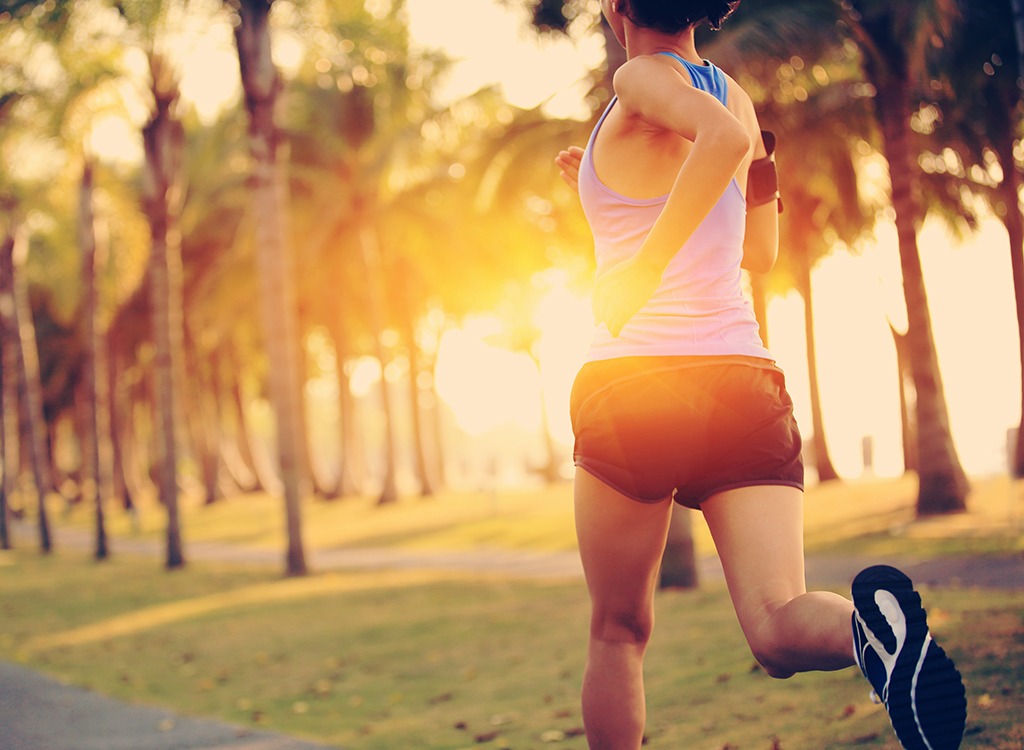 Whether you're falling victim to chub rub, hate hearing the thunderous round of applause your legs give you when you run in shorts, or just don't like going to battle with your jeans day after day, there are plenty of good reasons to make slimming down your lower half a top priority. They say thick thighs save lives, but strong, toned ones may be the key to a longer, more active life.
Research suggests that people with stronger legs are less likely to fall as they age, potentially reducing their risk of fracture and immobility, so there's no time like the present to start shedding that extra body fat, toning those muscles, and building a strong foundation for a healthy future. Incorporate the 10 ways to lose thigh and leg fat into your routine now and you'll be feeling stronger and more confident in no time.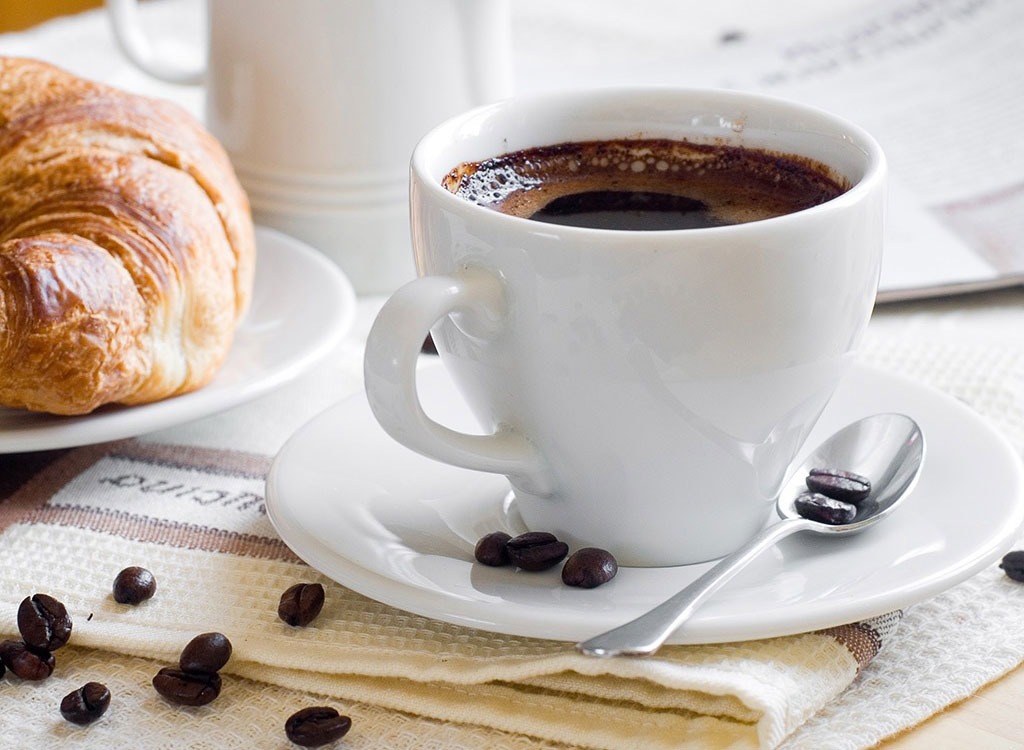 While toning your muscles is best achieved through exercise, ditching the fat that's obscuring them starts in the kitchen. Luckily, one easy way to get the ball rolling on fat loss outside the gym is a habit you probably already have: drinking coffee. Research published in the American Journal of Clinical Nutrition reveals that obese study subjects whose diet was supplemented with caffeinated coffee significantly increased their metabolic rate, and subjects of an average weight shed more pounds, too.
6254a4d1642c605c54bf1cab17d50f1e
You don't have to pack in two-a-days to turn those skinny calves into lean, mean muscle machines. Doing calf raises throughout the day, whether you're waiting for the train or brushing your teeth, can help tone your lower legs, build muscle, and boost your metabolism, helping you shed any fat that's hiding your muscles.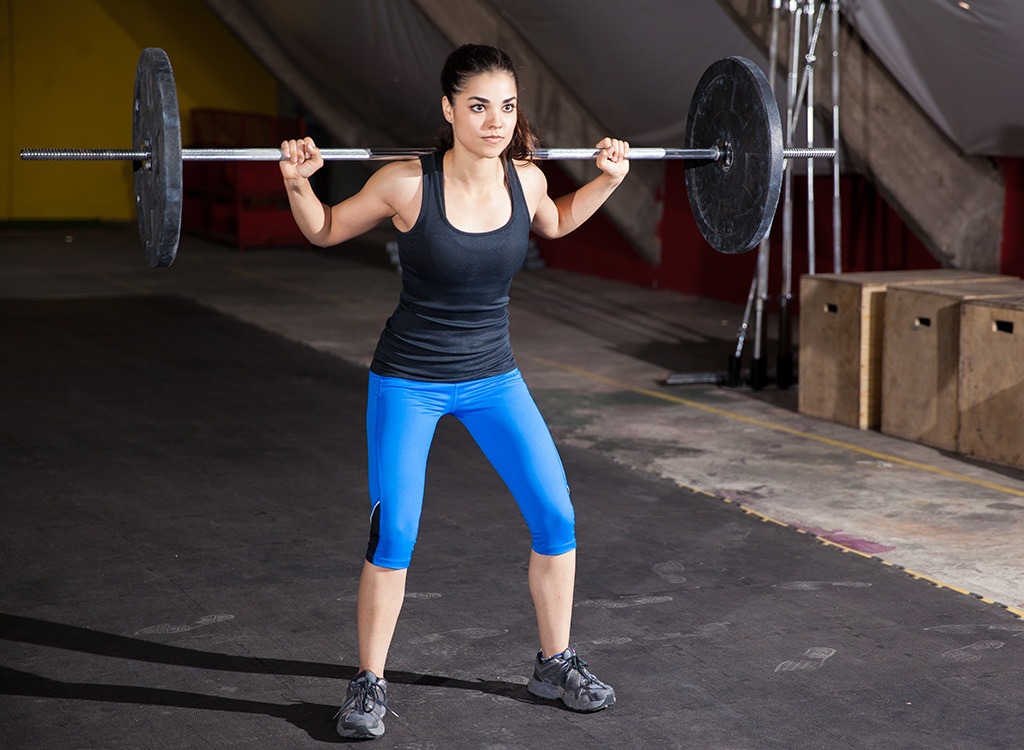 Put some squats on your schedule and watch that unwanted weight on your legs disappear in no time. Squats help tone your thighs, butt, and even calves in a short amount of time. While squats can be a challenging lower-body workout, adding them to your routine sooner rather than later can make a major difference in the long-run; a German study published in the Journal of Sports Medicine reveals that squatting helped build knee strength, potentially protecting against future falls, without adding undue wear-and-tear on other joints.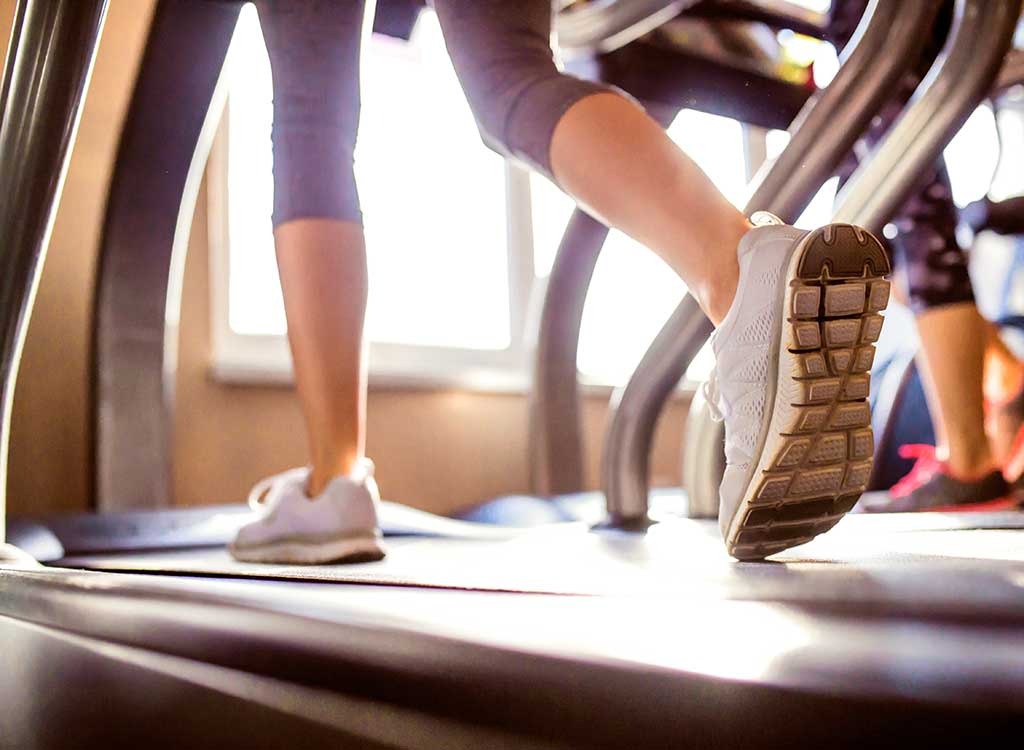 Want to get leaner, more toned legs in a hurry? Dial up the intensity of your workouts and you'll lose thigh fat in no time. In fact, research published in the Annals of Internal Medicine reveals that increasing the intensity of study subjects' workouts improved their blood sugar levels, making it less likely for them to store excess body fat and potentially staving off cravings, too. Luckily, you'll already be well on your way to shedding that extra weight when you incorporate the fun activities that don't feel like exercise into your routine!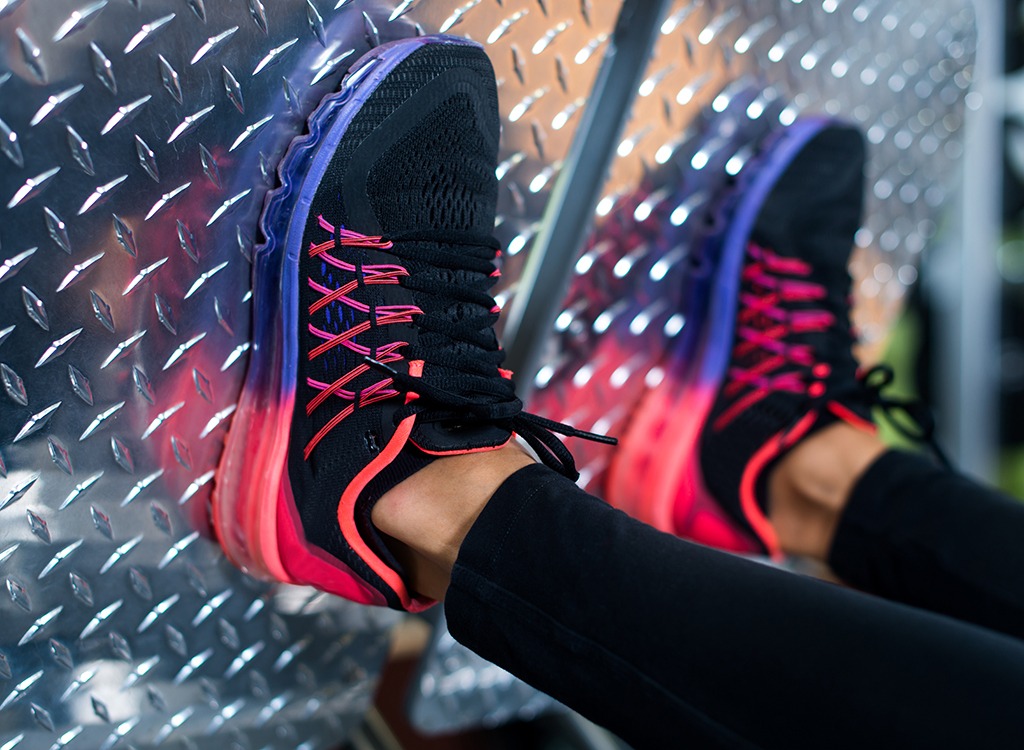 Make leg presses a part of your workout and you'll lose thigh fat and enjoy greater muscle definition in no time. Seated leg presses can help work your hamstrings, butt, quads, and calves, increasing your metabolism with every pound of muscle you build. Fortunately, you don't have to add tons of weight to your routine to achieve serious results; research suggests that adding more reps with lighter weight is just as effective for weight loss and building muscle.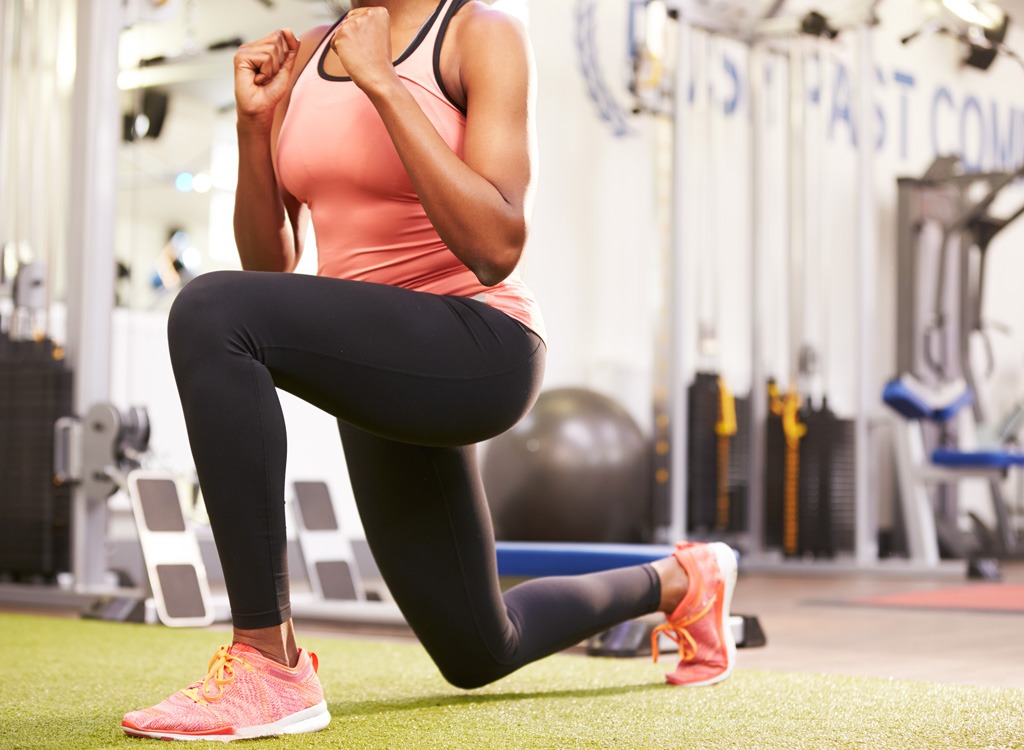 A stretching exercise and a toning exercise all in one? Yes, please! Lunges are a great way to relax some of the tight tendons in your legs while giving you a lower-body burn. In addition to toning your leg muscles, lunges also require that you keep your core engaged, making it easier to whittle your waistline, too.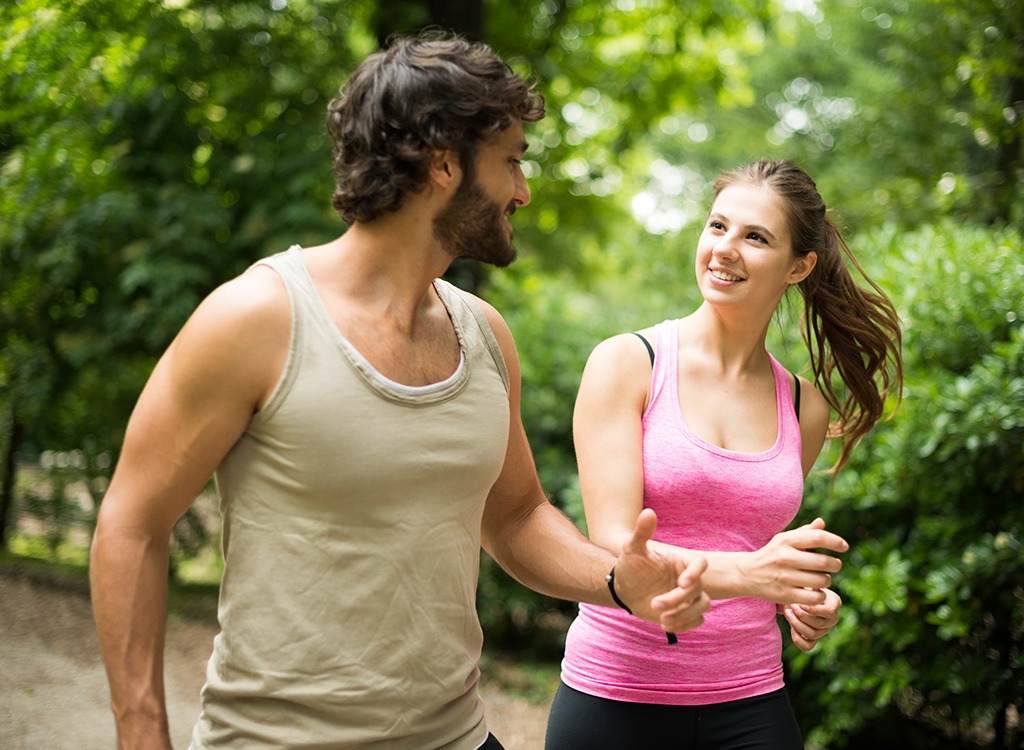 Even if you don't have hours to spend in the gym, you can still tone your legs and lose thigh fat that's been hiding your muscles with a regular walk. In fact, researchers at the London School of Economics found that people who took brisk walks had less visceral fat and lower BMIs on average than those who exercised in the gym or played sports.
Increase Your Calcium Intake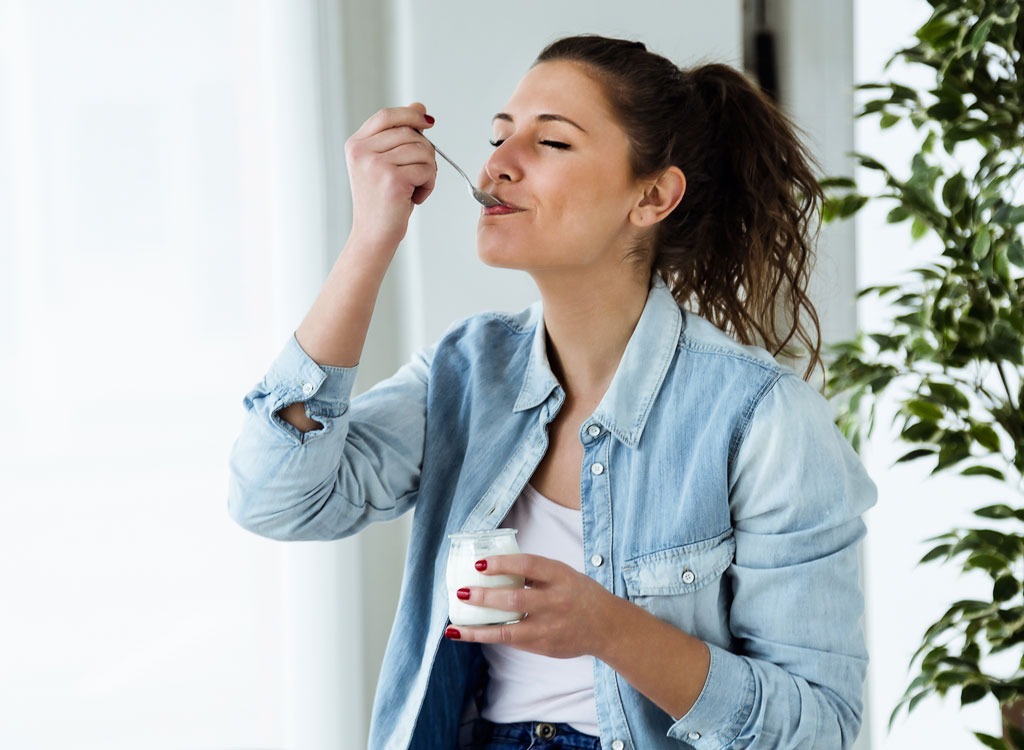 While calcium is generally thought to be primarily beneficial for bone health, it's also crucial for building strong muscles. Calcium is essential for encouraging muscle contraction, which promotes muscle growth. Fortunately, for those who need to shed fat on their legs, calcium-rich foods can also help them feel the burn; research published by the American Diabetes Association reveals that increasing calcium intake promoted fat loss among overweight diabetic study subjects on a calorie-restricted diet.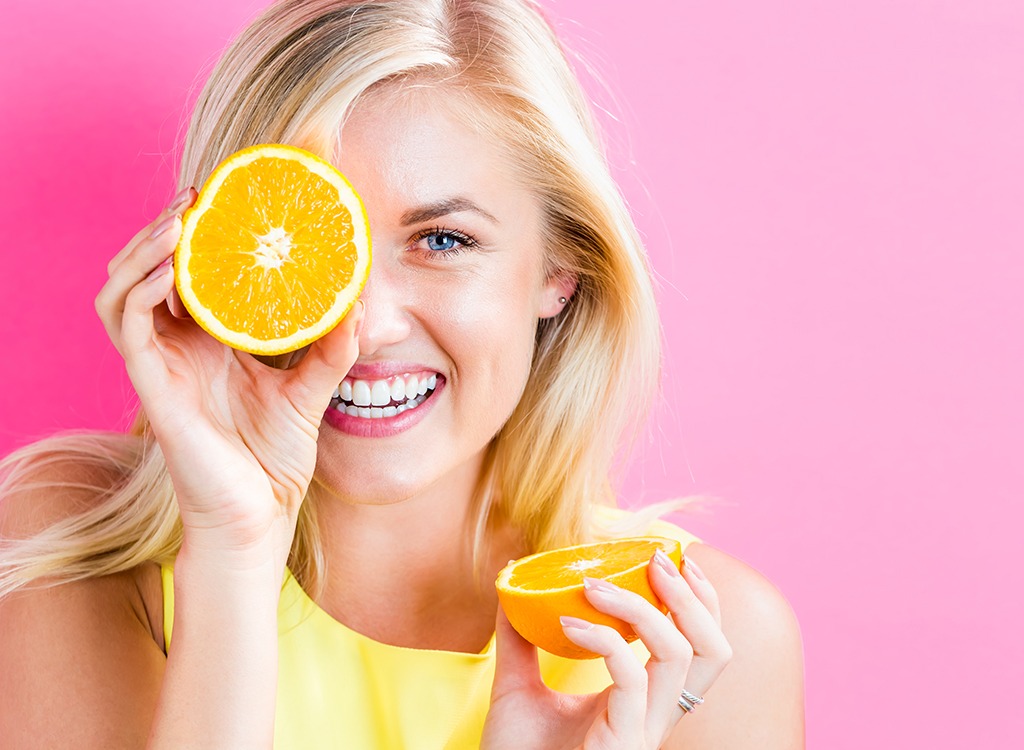 Instead of turning to a chemical-filled protein bar post-workout, try adding some citrus to your routine and you'll be well on your way to leaner, more toned legs in no time. A study published in the Journal of Clinical Biochemistry and Nutrition found that animal test subjects whose diets were supplemented with polyphenols found in citrus fruit burned significantly more fat than those given a placebo. Considering the fact that citrus fruits are also loaded with inflammation-fighting vitamin C, you have the perfect after-exercise snack.
When you want to lose leg fat, it pays to be the hare, not the tortoise. Fast, intense exercises, like sprints, are one of the most effective ways to shed fat quickly. Research published in the Journal of Diabetes Research reveals that shorter periods of intense exercise, like sprinting, are just as effective at reducing body fat as longer periods spent exercising at moderate intensity, so go ahead and add some quick sprints to your routine. Pair those sprints with the fat-burning foods and you'll be looking leaner before you know it.
Sarah Crow
Sarah Crow is a senior editor at Eat This, Not That!, where she focuses on celebrity news and health coverage.
Read more about Sarah
More content from
Weight Loss