6 Most Controversial Fast-Food Items Launched in 2023
Even the most beloved fast-food chains have sparked backlash with new food items this year.
For all the fast-food items that generate a lot of positive buzz, there are others that get attention for much other, less flattering reasons. Not even the most beloved fast-food chains have a perfect record when it comes to the quality and reputation of their menu items.
Subway, for example, faced legal trouble after customers discovered that the chain's footlong sub sandwiches aren't actually a foot long. Other products, like McDonald's poorly-received attempt to serve up healthier hamburgers in the 1990s with the McLean Deluxe, end up becoming major failures for fast-food chains simply because they're unpopular or badly executed.
Several new fast-food items have already generated major controversy in 2023, including a lunch option that sparked an explosive lawsuit and a breakfast offering that received scathing reviews and made people question the quality of the entire restaurant brand. While these disputes may not stop people from ordering the contentious items altogether, their reputation surely won't go untarnished.
Here are the six most controversial fast-food items to launch this year so far.
Sweetgreen's
Chicken + Chipotle Pepper Bowl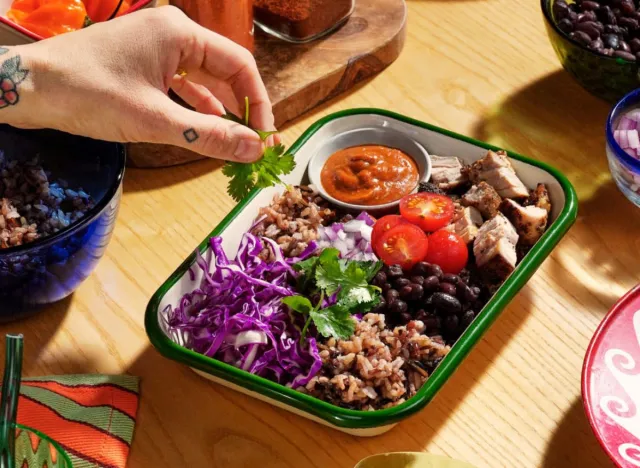 Salad chain Sweetgreen encroached on Chipotle's turf when it launched a new Chipotle-Chicken Burrito Bowl earlier this month, and Chipotle wasn't afraid to take legal action over it. In a lawsuit, Chipotle accused Sweetgreen of using its name and trademark to promote a food product "very similar and directly competitive to Chipotle's chicken burrito bowl." 
Sweetgreen quickly agreed to rename the menu item as the Chicken + Chipotle Pepper Bowl in order to resolve the lawsuit, saying it wanted to "focus on the business and continue serving our guests without distraction." But any love for the actual item may be overshadowed by its legacy as the bowl that got Sweetgreen into legal trouble.
Starbucks' Oleato Coffee Drinks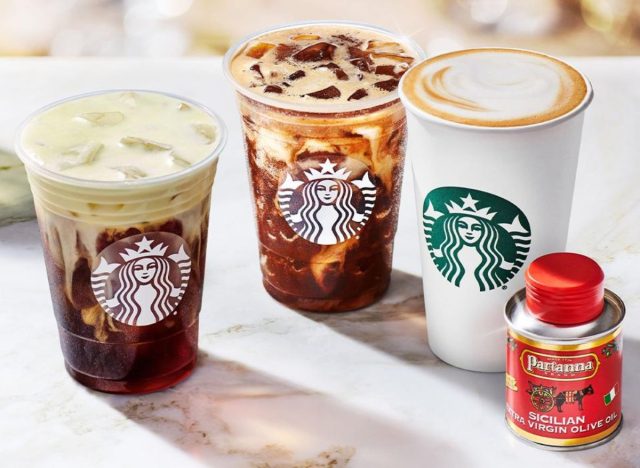 Starbucks touted its Oleato line of olive-oil-infused coffees as a game-changing innovation when it announced the drinks in February. But if the concept of mixing oil into your morning cup of joe seems a little strange, you're not alone.
Even before they got a chance to try them, customers weren't sold on the idea of tasting the typically savory ingredient in their coffee and criticized the idea on social media. The Oleato line's reputation only got worse when it launched in the United States in March.
Customers who tried the coffee began reporting some unsavory side effects that sent them running to the bathroom. A registered dietitian explained that this is because olive oil can actually have a slight laxative effect and can kickstart people's bowels especially when combined with caffeine. Giving its customers diarrhea probably wasn't the first impression Starbucks was hoping to make with these experimental drinks.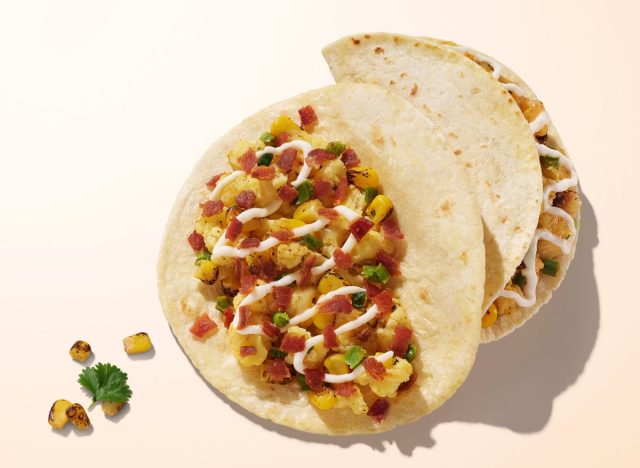 Dunkin' took a gamble when it introduced its first-ever breakfast tacos in March, and according to many customers, that risk didn't pay off. While there were some who responded positively to the new menu item, others had major issues with either the taste or the execution. 
Reviewers described it as "bland" and "egregious," but the worst of the backlash came after a customer shared a picture on Reddit of a breakfast taco with virtually no filling. Some took the poorly-made taco as a sign that Dunkin' shouldn't have branched out from its usual breakfast sandwiches and donuts, and others said it signaled that the entire chain had dropped in quality.
"I'm not sure why anyone would go to Dunkin. Literally everything they do, someone else does better," one Redditor commented.
Chick-fil-A's Cauliflower Sandwich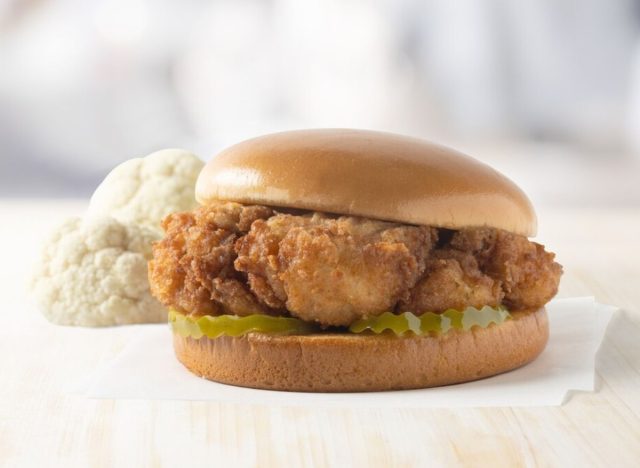 The anger surrounding Chick-fil-A's Cauliflower Sandwich was partly about what it stood for and partly about the fact that the sandwich replaced fried chicken with a vegetable. When the chicken chain began testing the new menu item in February, some customers accused the company of becoming too "woke," while others made it known that they didn't find the idea of a cauliflower sandwich appealing.6254a4d1642c605c54bf1cab17d50f1e
Chick-fil-A defended the sandwich from the backlash, saying that customers gave feedback asking for more variety and vegetables on the menu.
"We created the Chick-fil-A Cauliflower Sandwich to continue providing our guests with quality food and excellent service," the chain said in a statement. "​And rest assured, the Original Chicken Sandwich isn't going anywhere!"
McDonald's Cardi B & Offset Meal
Some of McDonald's franchisees weren't lovin' it when the fast-food giant partnered with married rappers Cardi B and Offset for its latest celebrity meal order in February.
Several of the chain's operators were reportedly concerned that the partnership would damage the brand's family-friendly image because of the profanity and explicit content in some of Cardi B's and Offset's music. McDonald's defended the collaboration, saying those views were only coming from a small number of franchisees and the married couple had been "incredible partners." Still, the discussion around the controversial McDonald's meal made national headlines.
Baskin-Robbins' Chick'n & Waffles Ice Cream
If you were asked to guess Baskin-Robbins' March 2023 Flavor of the Month, your mind probably wouldn't go to chicken. Yet, chicken was the star flavor in the ice cream chain's peculiar Chick'n & Waffles scoop.
It didn't include any actual chicken, just some crispy bits designed to mimic the taste of fried chicken in a buttermilk waffle-flavored ice cream with a bourbon maple syrup-flavored swirl. Baskin-Robbins' encouraged customers to not "bock it 'til you try it," but the launch resulted in some negative attention for the chain. Some said that they were repulsed by the idea of a poultry-flavored ice cream, or at the very least, it was just a bit too outside their comfort zone.
"There's only one place this should be in… the trash!" one critic wrote on Twitter.
Zoe Strozewski
Zoe Strozewski is a News Writer for Eat This, Not That! A Chicago native who now lives in New Jersey, she graduated from Kean University in 2020 with a bachelor's degree in journalism.
Read more about Zoe