5 Biggest Fast-Food Menu Changes You'll See This Year
The post-pandemic world promises to be rich with menu innovations.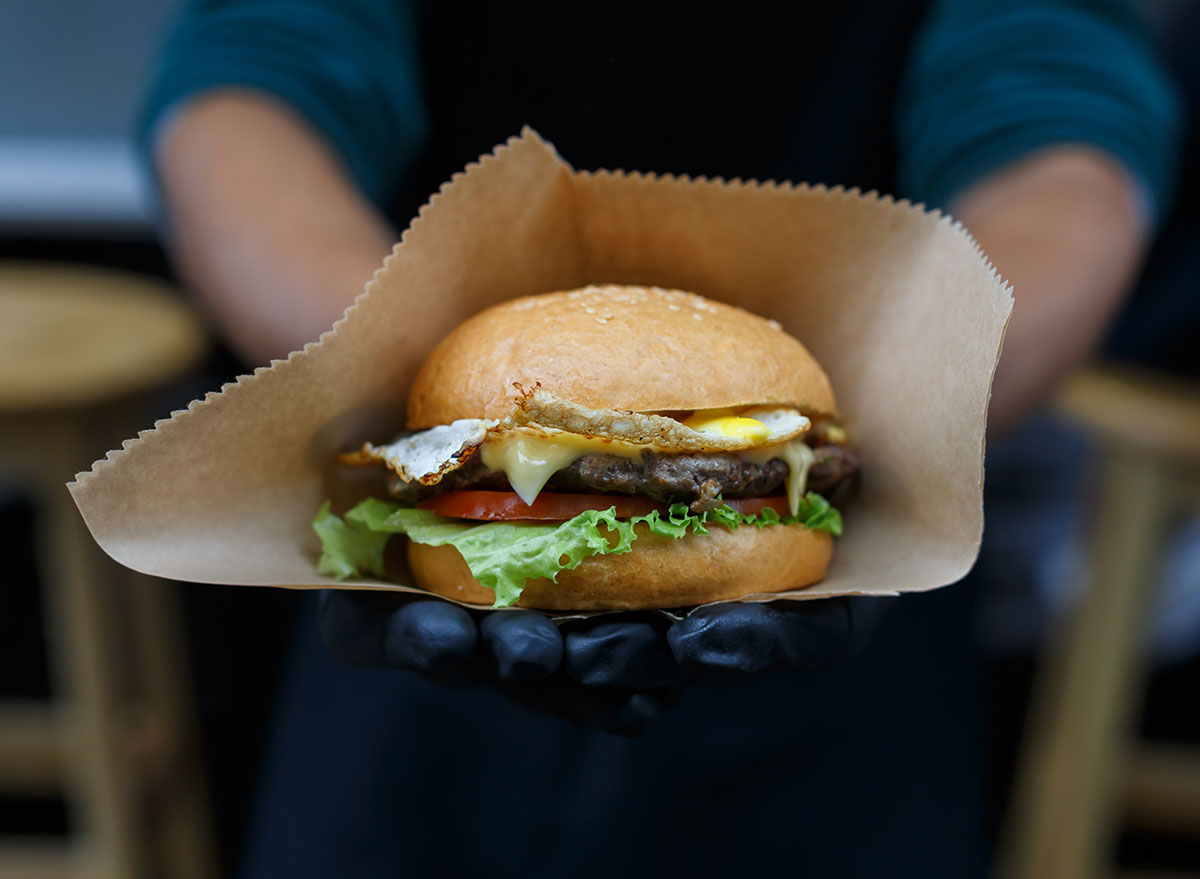 As the pandemic wanes, fast-food chains are trying to maintain the momentum they've enjoyed during 2020, when lockdowns and the demise of full-service restaurants contributed to a fast-food renaissance.
But 2021 is proving to be a different beast. For one, we're daring to hope the end of the pandemic is in sight, and this optimism is being reflected in the ways fast-food chains are planning their menus, pricing, and digital innovation. For another, the reopening of dining rooms means that full-service restaurants can officially come back on the scene. Meaning? The recent popularity fast-food chains have enjoyed could soon be coming to an end… so the battle to capture—and keep—your attention will be more fervent than ever.
Here are some of the biggest changes you'll see on fast-food menus in the coming months as we shift to a new, post-pandemic world in which restaurant competition is more cutthroat than ever. And for more, don't miss the 6 Most Expensive Chicken Sandwiches at Popular Fast-Food Chains.
Menus are getting bigger again
Having gained a new perspective on simplicity during the pandemic, fast-food chains may never go back to their pre-pandemic ways of thinking about their menu items. Cutting foods to streamline operations proved to be a winning formula for chains like McDonald's and Taco Bell, which saw improved drive-thru speeds and success of new menu offerings as a result.
But now, with the distribution of the COVID-19 vaccine, an increasing number of businesses are starting to look beyond the pandemic by launching new products. From new pizza offerings and the raging chicken sandwich wars with an increasing number of entrants to some truly spectacular limited-time offerings launched this spring, chains are starting to throw caution to the wind. Expect to see menus growing all across the board as these legacy brands battle it out for your dollar.
Plant-based options are going even more mainstream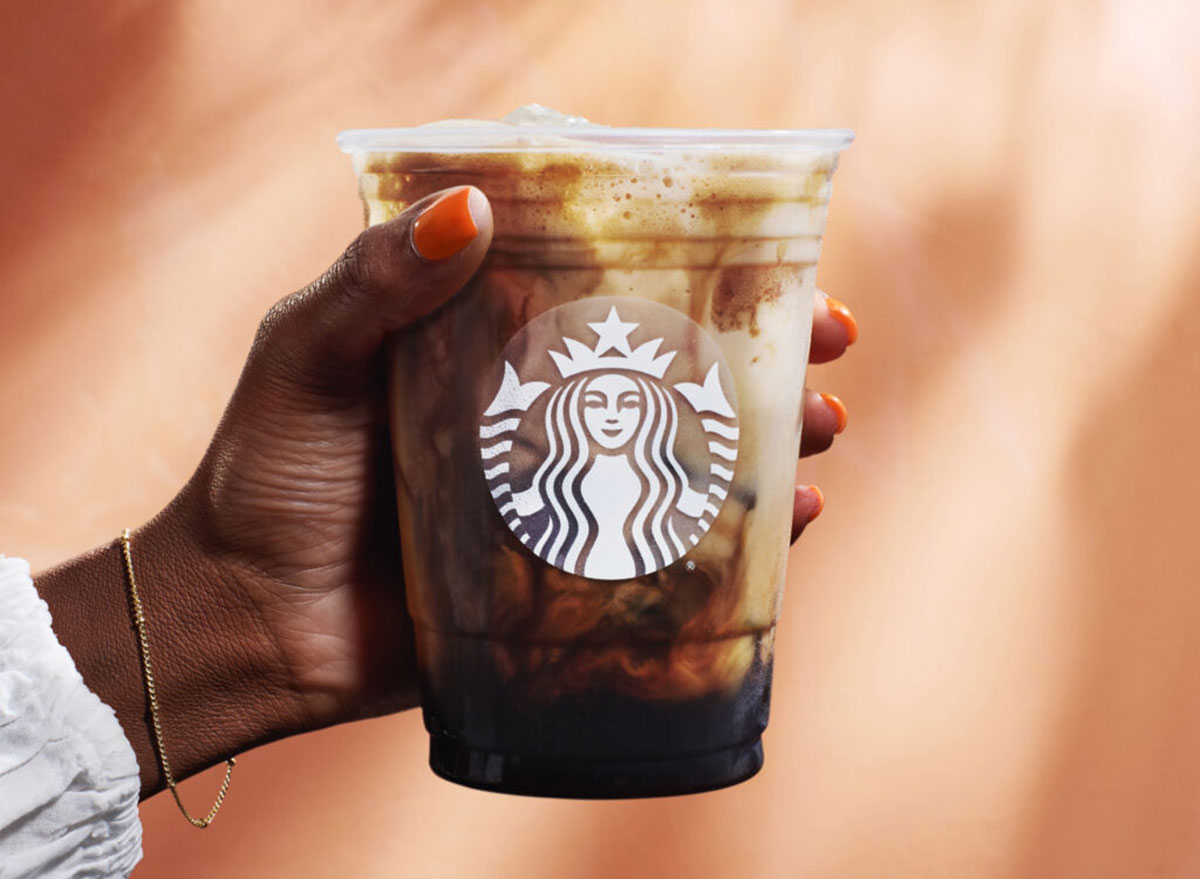 While many fast-food chains have already hopped on the plant-based protein trend, much more innovation can be expected in the category as alternative meats become mainstays on fast-food menus and grocery shelves. Starbucks, for example, has penned a huge partnership with Oatly this year, resulting in new plant-based drinks being added to their menus nationwide. After its successful Beyond Sausage Breakfast Sandwich, Dunkin' just added another plant-based breakfast sandwich featuring a black bean patty made by MorningStar Farms.6254a4d1642c605c54bf1cab17d50f1e
Taco Bell's parent company Yum! Brands and McDonald's both locked in partnerships with Beyond Meat, which will accelerate their plant-based protein ventures. McDonald's has announced the release of its first plant-based burger, the McPlant, later this year, while Taco Bell's a little more mum on their plans, but promises an "innovative new plant-based protein that will be tested in the next year." When it comes to meatless fast-food options, vegans and vegetarians are finally invited to the party, but the meat-eaters will enjoy the spread, too.
Chicken sandwiches are the new burger
Everyone and their mother knows the chicken sandwich has stolen the spotlight from the fast-food burger. While some new burgers have popped up on the scene this year, the true star of the show at most burger chains is now the chicken sandwich. Chicken-first brands Chick-fil-A and Popeyes continue to enjoy the popularity of their top-of-the-pack offerings, while KFC and McDonald's, for example, announced major improvements to their long-standing chicken sandwich classics.
But fried chicken is breaking out of its sandwich box and jumping into all kinds of items. Taco Bell, for example, has recently launched a fried chicken sandwich-taco hybrid, Little Caesars is testing bite-sized fried chicken chunks as pizza toppings, while at Dunkin', fried chicken has found a way into a new breakfast sandwich. Expect things to get even weirder and more interesting in the realm of crispy chicken this year, as chains try to outdo each other.
Prices are higher than ever… and likely to stay that way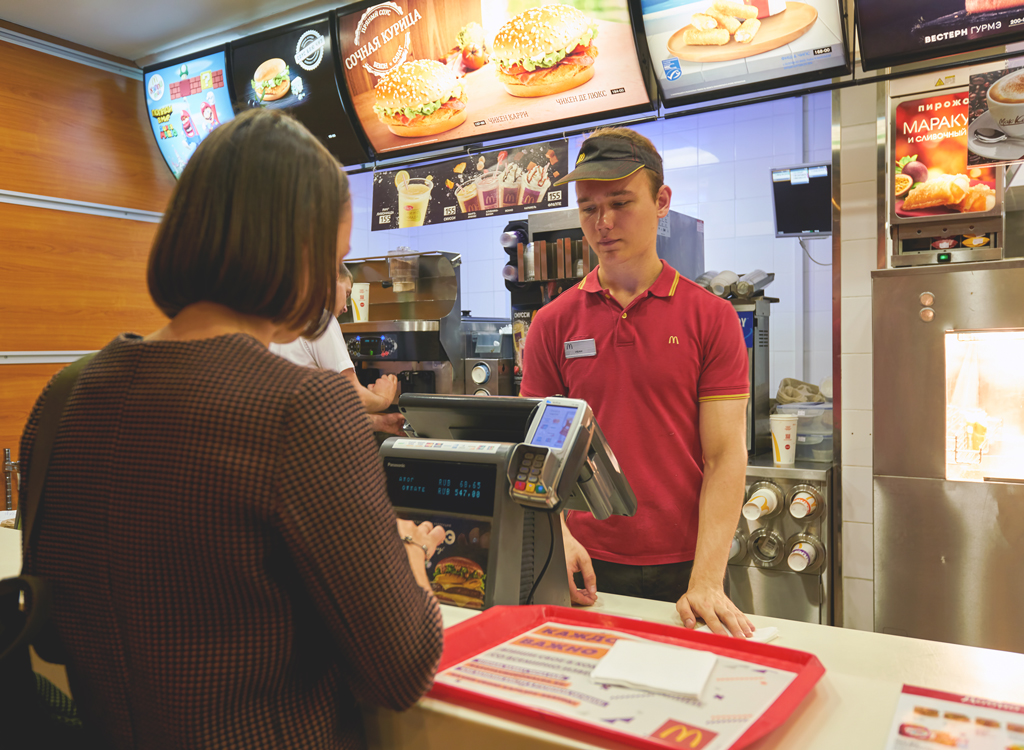 According to new government data, fast-food prices have undergone the highest rate of inflation since 2008, and are now much higher than they were a year ago. There are several reasons for this. For one, the demand for fast-food takeout and delivery services has seen a major increase during the pandemic, so incremental price increases at fast-food chains are less likely to threaten the livelihoods of these types of businesses.
McDonald's, for example, which has traditionally been the destination for low-cost value options in fast food, has started to increase the prices of its classic items in recent years, because the chain realized that abolishing the cheapest items hasn't really hurt its sales, according to Restaurant Business. Prices of Happy Meals are also likely to increase for the first time in decades, as the company announced they will no longer subsidize Happy Meals at franchisee locations starting this year.
Another factor affecting the pricing of fast food is an increase in fast-food restaurant wages. To retain untipped workers and match higher wages at companies like Walmart, Target, and Costco, chains were forced to raise menu prices and make up for the difference. All of this will, unfortunately, affect customers, and you can expect the increase in fast-food prices to be a long-term effect of the pandemic.
You'll get the best customer experience if you use the app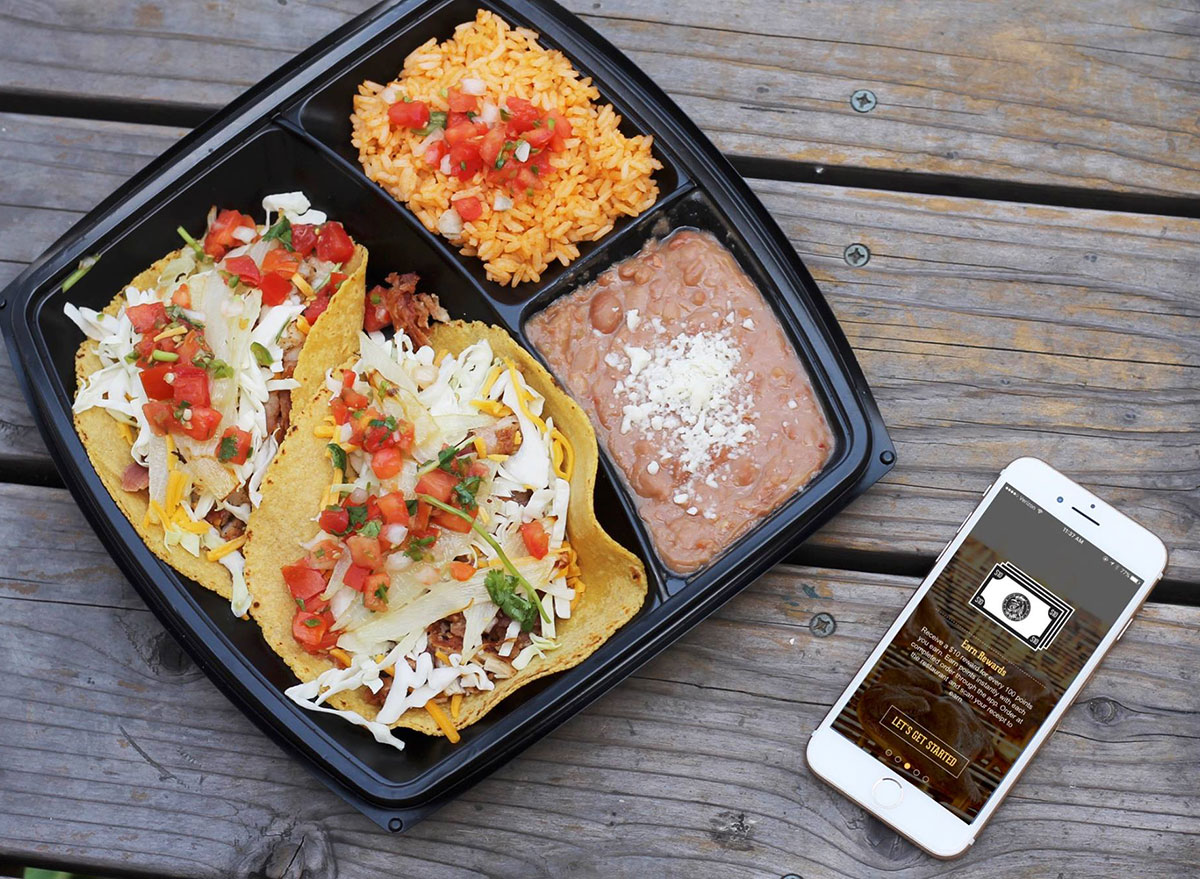 In an increasingly digitized world of fast-food, chains want you to start using their apps. For one, customers visit more often and spend more per visit when ordering through their smartphones. For another, it's an easy and efficient way for restaurants to collect valuable data on their customer base in order to advertise, innovate, and operate more efficiently. While all of this was true before the pandemic, the need for easy contactless transactions has kicked the need for app usage into high gear.
And in return for using the app, fast-food chains will offer you personalized discounts, ordering suggestions, new and improved loyalty programs, and even cheaper delivery options. So even if you indulge in fast food infrequently, it pays to place your order through your phone and enjoy the full benefits of being a customer.
For more, check out the 108 Most Popular Sodas Ranked By How Toxic They Are.
Mura Dominko
Mura is ETNT's Executive Editor, leading the coverage of America's favorite restaurant chains, grocery stores, and viral food moments.
Read more about Mura