One Surprising Side Effect of Eating More Fiber, According to Science
A new study finds a potential link between fiber intake and depression in women.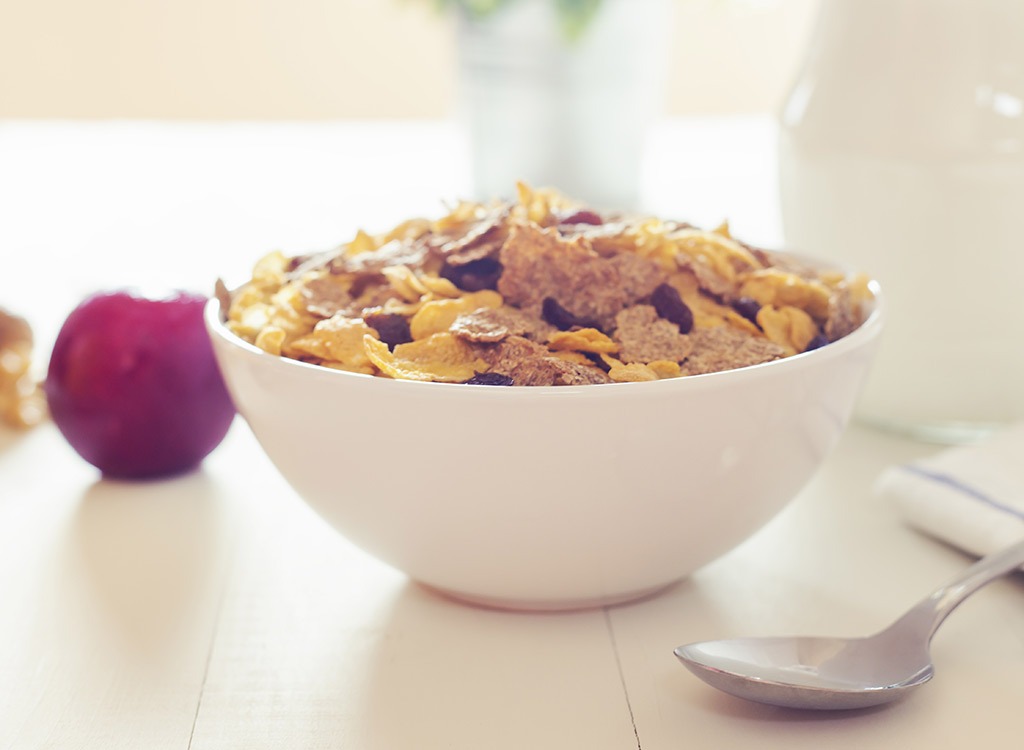 Women are twice as likely as men to have depression, and researchers speculate that regular fluctuations in hormones may be one of the top attributable factors. Another possible factor? Fiber intake.
New research published in Menopause, the journal of The North American Menopause Society (NAMS), found an interesting link between fiber intake and the likelihood of depression in women. The study examined nearly 6,000 pre- and postmenopausal women to discern whether or not fiber would have any effect on their mental health. As it turns out, it does. (Related: The One Vitamin Doctors Are Urging Everyone to Take Right Now).
"We think the most important finding of our study is that dietary fiber intake was inversely associated with depression in premenopausal but not postmenopausal women," lead author Yunsun Kim, MD, resident, department of family medicine, Chung-Ang University Hospital, Seoul, South Korea, told Medscape Medical News.6254a4d1642c605c54bf1cab17d50f1e
In premenopausal women, researchers discovered that dietary fiber intake was higher among those without depression compared to those with depression. However, the more surprising part of the findings is that there was no correlation between the two in postmenopausal women. The reason for this may be due to their lower estrogen levels.
Estrogen plays a role in balancing gut microorganisms, and fiber helps improve both the richness and diversity of gut microbiota, as the study points out. Fiber may not have the same effects on the gut-brain interaction in women with depleted estrogen levels, which likely explains why there didn't appear to be a correlation between fiber and depression in postmenopausal women.
However, something that's not made clear in the observational study is what's called the direction of association. More specifically, it's unclear whether or not women with better mental health also have a healthier diet and consume more fiber, or that women have better mental health, in part, because they eat more fiber.
Dr. Kim also shared with Medscape Medical News that she hopes this study will serve as a foundation for future research. Depression is a highly common mental health condition that's been well-studied, but as is the case with most conditions, more research is always needed.
In the interim, for women who are still menstruating, ensuring your fiber intake is on par with the daily recommendations could benefit your mental health. According to the USDA's most recent dietary guidelines, women between the ages of 14 and 50 should aim to consume between 25 and 28 grams of fiber each day.
For more health news, make sure to sign up for our newsletter and don't miss the 17 Foods That Make Your Depression and Anxiety Worse.
Hedy Phillips
Hedy is a freelance writer with years of experience covering buzzy food trends, wellness, and weight loss.
Read more about Hedy