These 4 Major Grocery Chains Are Facing Pressure Over Their Rotisserie Chickens
Advocates want you to learn more about the quality of the chicken you're buying.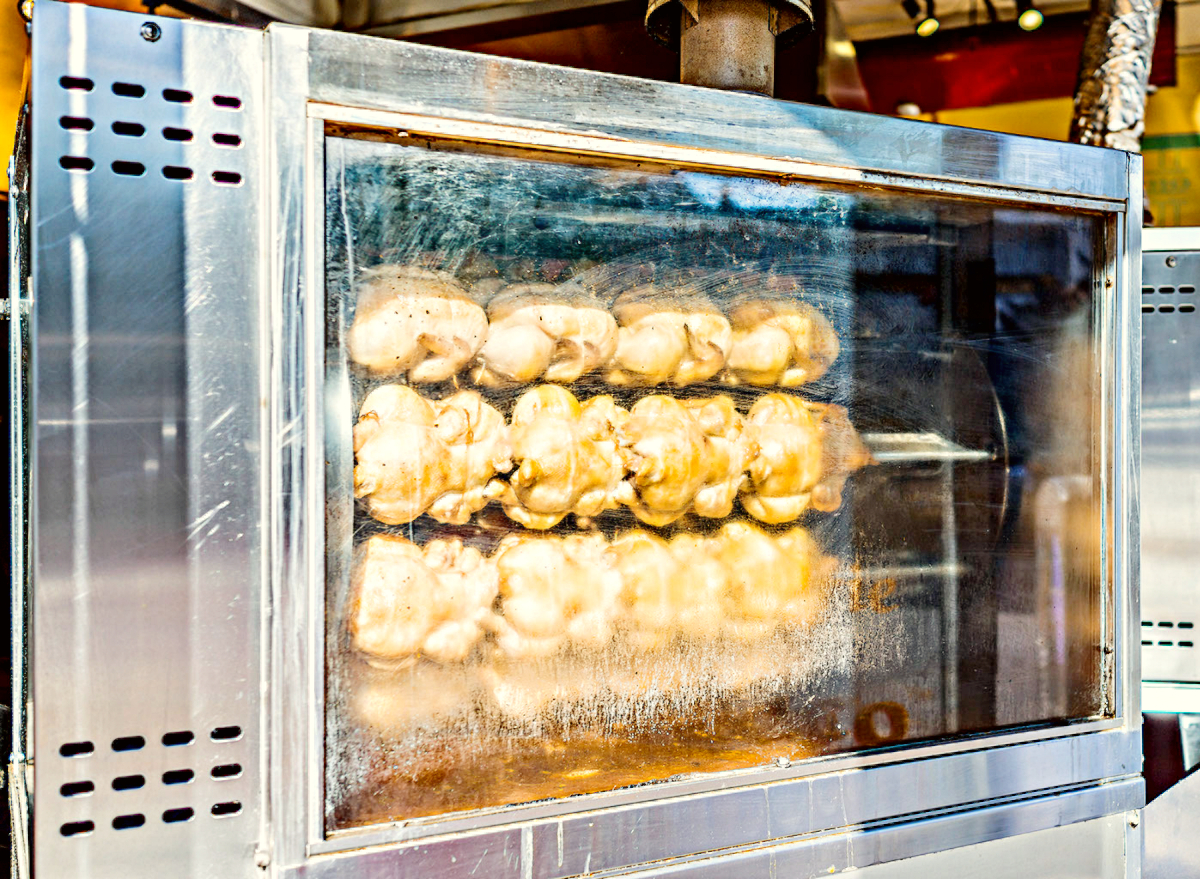 The rotisserie chicken is a meal that makes dinner (and lunch) easier for tons of households. If yours is one of them, one advocacy group wants you to know about four supermarket chains that are reportedly selling broiler chickens that aren't raised in the most favorable conditions—along with five others that have just made a crucial commitment to the raising of healthier chickens.
We all want to feed our families quality food. Ideally, you'd probably like to achieve that while feeling confident that the product you're serving was raised in a way that's healthy and humane. This week, the Humane League reached out to Eat This, Not That! to share that on Monday, Sprouts Farmers Market publicly adopted the Better Chicken Commitment to improve the treatment of chickens raised for meat in its supply chain after a reported two years of engagement with The Humane League and other organizations.
Sprouts joins four other major grocery chains that are "making impressive progress on animal welfare," the Humane League told Eat This, Not That! in an email.
A representative for the organization also shared that four other well-known grocery chains haven't made that same commitment to chicken welfare as swiftly as some animal advocates would like. Keep reading to see which grocery chains are have successfully updated their better-chicken policies—and which are still said to be lagging—along with which of your favorite chicken products this affects.
5 Grocery Chains That Recently Made the Better Chicken Commitment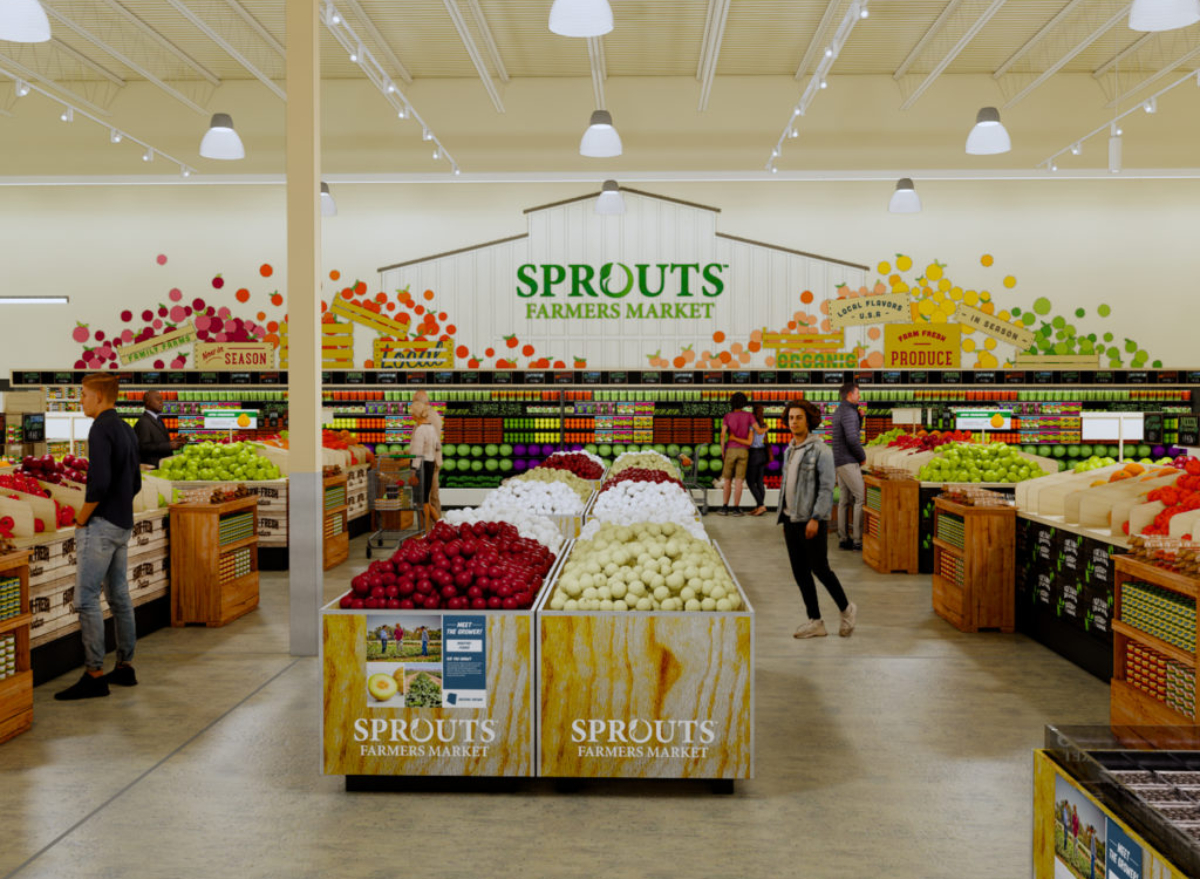 A rapidly growing supermarket chain, Sprouts' Better Chicken Commitment announcement makes them a leader on animal welfare in the retail industry, the Humane League said, and "will dramatically improve the lives of millions of chickens." Sprouts' commitment provides that chickens they sell will be raised in surroundings similar to a natural environment, won't be overly stocked (and therefore raised in tight physical conditions), and will be slaughtered according to humane industry standards.
In a press release, the Humane League also listed the products at Sprouts that this will apply to: Sprouts-brand fresh chicken, one-pan meals, its full-service case, and roasted deli chickens.
Sprouts Farmers Market was also recently ranked among the 10 best supermarkets in America.
Giant Eagle also recently made the Better Chicken Commitment to sell humanely raised chickens at its stores in Pennsylvania, Ohio, West Virginia, Indiana, and Maryland.
Giant Eagle has been taking other progressive steps for its customers, according to Grocery Dive. Earlier this month, they announced they'd become the first grocery chain to make in-store payment possible via PayPal and Venmo at their 474 Giant Eagle supermarkets and GetGo convenience stores.
Sign up for the Eat This, Not That! newsletter for food news you need.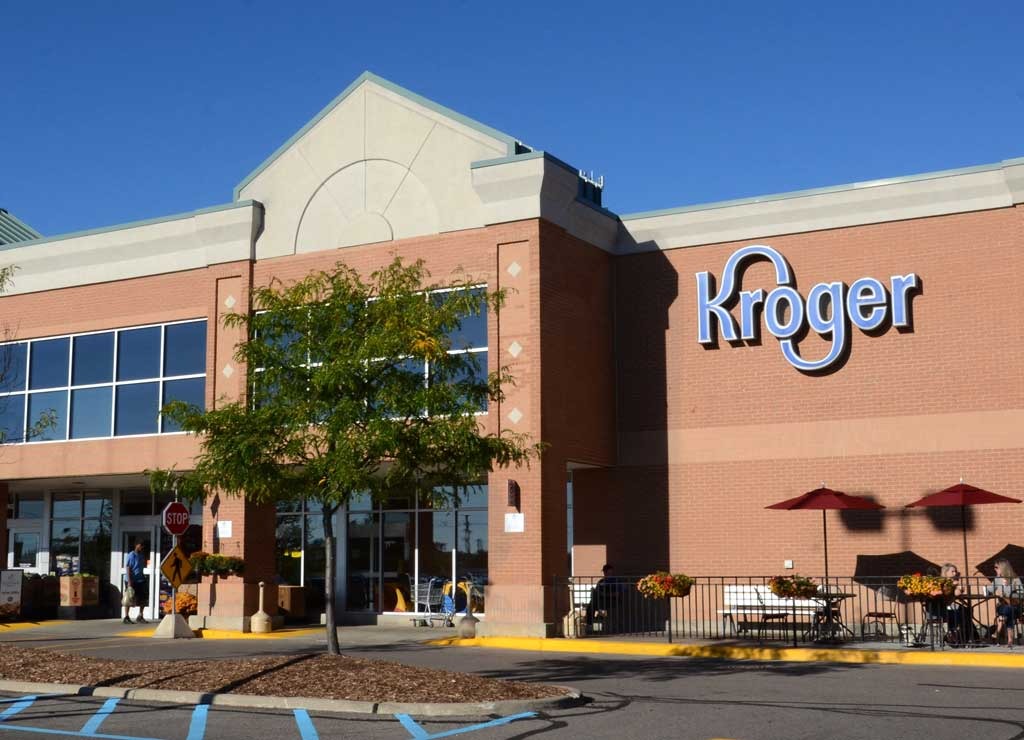 This month, Kroger announced their adoption of an animal welfare position that includes freedom from hunger and thirst, freedom from discomfort, pain, injury, and disease, freedom to express normal behavior in natural conditions, and freedom from fear and distress.
Kroger's position as the largest grocery chain in America (by revenue) could make it a meaningful influencer in the shift toward healthier grocery store chickens.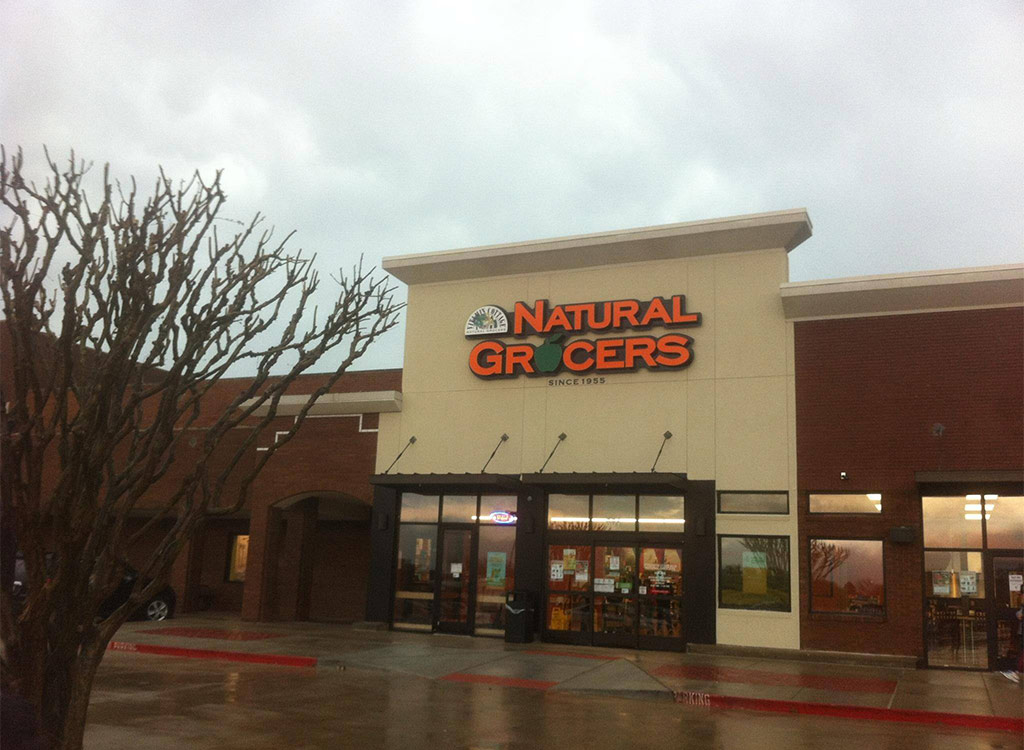 Natural Grocers has a reported 150 stores in the majority of the U.S. Mountain States and the South. The chain recently stated that 90% of the chicken products they sell have already been raised according to Better Chicken Commitment standards, and they're working with the remainder of their suppliers to ensure all standards are met by 2026.
Whole Foods Market has long been known for their food quality standards. Last December, the Humane League announced that Whole Foods had become the first major U.S. retailer to adopt all the standards of the Better Chicken Commitment.6254a4d1642c605c54bf1cab17d50f1e
4 Grocery Chains Under Pressure for Their Chicken Standards
If you're a Costco customer, you may find this a truly important read: Costco's Popular Rotisserie Chickens May Soon Skyrocket in Price for This Reason.
As noted in the article, a representative for Costco declined to comment on that report.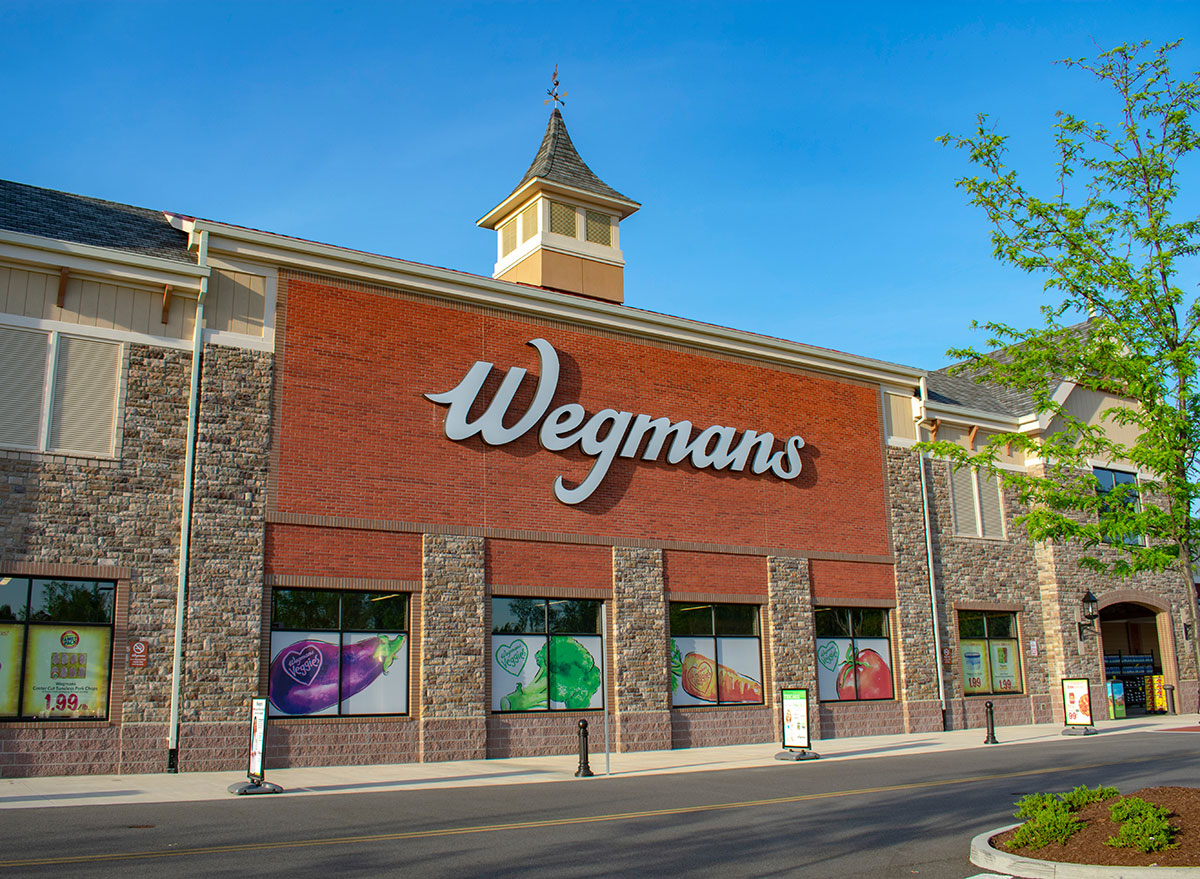 The Humane League shares that they're waiting for this chain, with over 100 stories in the Mid-Atlantic and Northeast U.S., to commit to meaningful changes in their supply chain.
Although Trader Joe's doesn't sell rotisserie chickens per se, many TJ devotees love its "spatchcock chicken" for roasting at home.
However, for this chain's cult following, it may be disappointing to hear that Trader Joe's is among the grocery chains that reportedly has not declared a formal commitment to chicken welfare practices.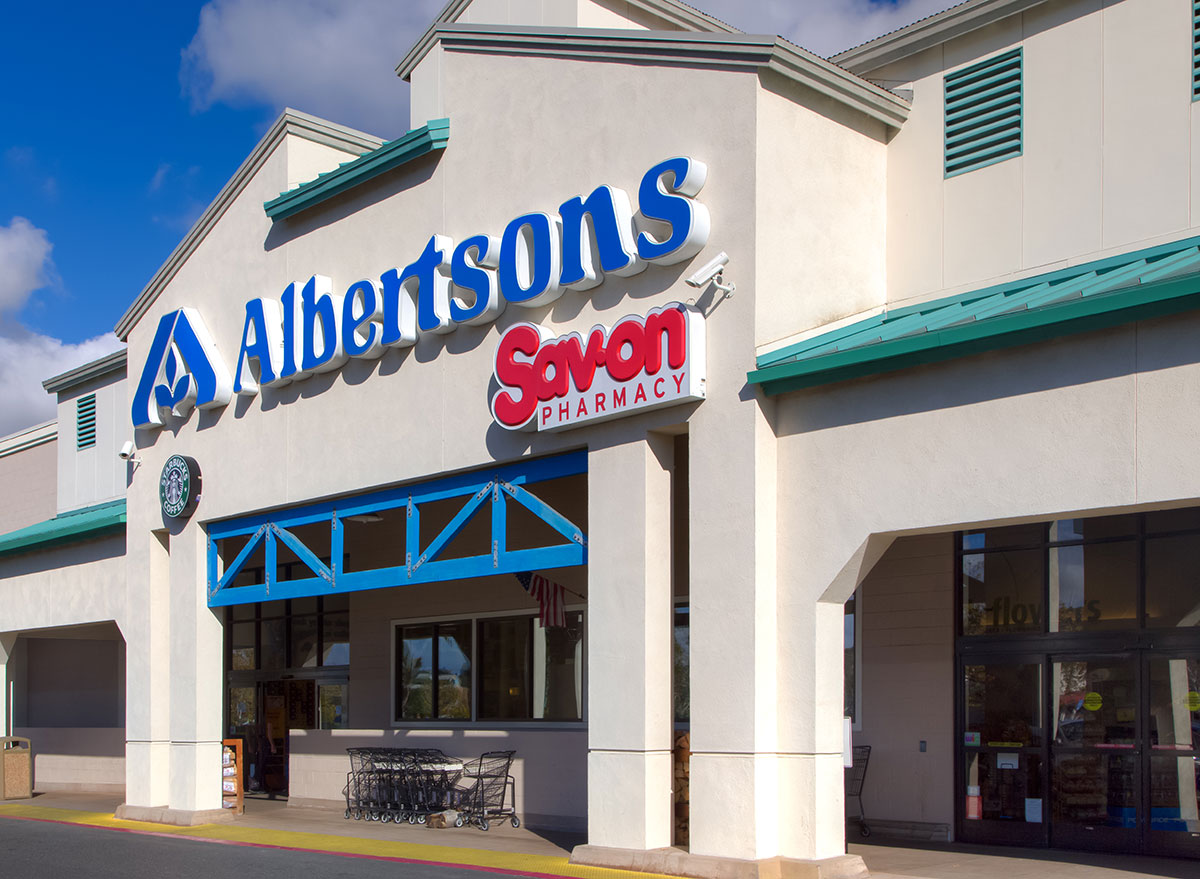 Now that Kroger has made the Better Chicken Commitment, the Humane League says they're looking for Albertsons, the second-biggest supermarket chain in the country with nearly 2,300 stores, to make the same pledge.
Get more on rotisserie chickens, and other news:
Krissy Gasbarre
Krissy is a senior news editor at Eat This, Not That!, managing morning and weekend news related to nutrition, wellness, restaurants and groceries (with a focus on beverages), and more.
Read more about Krissy