These 8 Grocery Chains Are Rapidly Expanding Right Now
A new location could be opening up near you soon.
Retail competition is heating up with news of grocery stores looking to build a bigger presence among new and returning customers. Many retailers have already opened locations this year and are slated to add more soon. Fueled in part by increasing customer demand—that's even led some shoppers to drive for hours to shop—the rise of these stores is also driving others to up their game with unique shopping innovations (like video screens or skipping the checkout line) that seek to keep the customer coming back for more.
With the expansion in full swing, you may start seeing more of your favorite store chains popping up sooner than you think with many of these chains expanding to new states and locations for the very first time. Check below to discover which cities have and will open new stores soon!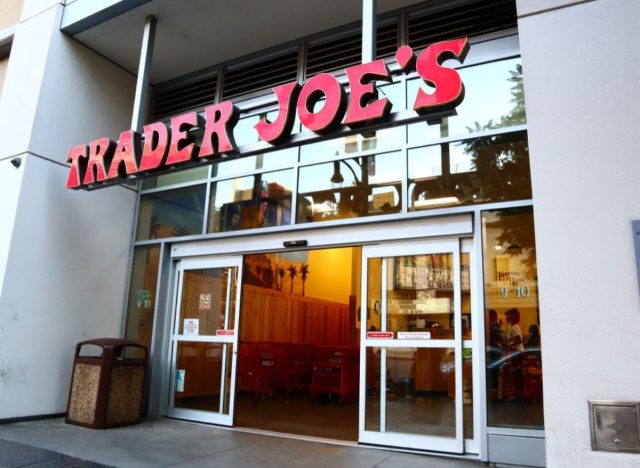 Anyone familiar with the unconventional chain knows all about fan-favorite items like its Everything But The Bagel Seasoning Blend, Unexpected Cheddar Cheese, and Hold The Cone mini ice cream cones. Both trendy and cost-effective, the supermarket brand has amassed a loyal customer base throughout its 55-year history that spans more than 500 U.S. stores across 43 states. Unfortunately, for the remaining 13 states and territories without a Trader Joe's (like Alaska, Wyoming, or West Virginia), this puts them in the minority. 
Good news: Trader Joe's plans to expand its reach to more locations, recently announcing grand openings in Parker, Colo., Santa Monica, Calif., and Camp Hill, Pa. this year. Yorktown, N.Y., and Miami, Fla. also have new locations currently underway. It may be only a matter of time for eager hopefuls still awaiting a new location, so keep checking for updates on the company's website.
This Midwest-based supermarket chain is one of the largest privately-owned companies in America, with over 240 store locations and counting. Known for its one-stop-shopping concept, Meijer stores carry more than 220,000 items for shoppers to choose from. So far, Michigan holds the title for the most Meijer store locations, but there are five other states lucky enough to have a store, including Ohio, Indiana, Kentucky, Illinois, and Wisconsin. 
This year Meijer has been ramping up expansion efforts by most recently opening two new 155,000-square-foot supercenters in Fort Wayne, Ind., and West Branch, Mich. this month, as reported by Grocery Business. The expansion doesn't end there, because Progressive Grocer reported that Meijer has also opened stores in Seven Hills and Boardman, Ohio, and Westfield, Ind., as well as Brunswick and Canton's Jackson Township, located in Northeast Ohio.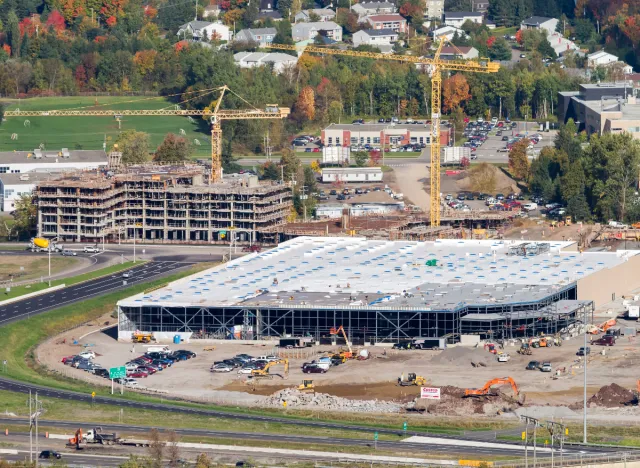 With over 100 million members worldwide the retailer wants to add even more stores to its legion of 800+ warehouses. Costco is home to the $4.99 rotisserie chicken, and the $1.50 hotdog, and who can forget the thrill of scoring great deals on bulk items. Luckily, more and more locations around the world are gearing up for a big-box haven because Costco announced that it expects to open almost 30 new stores this year. 
U.S. store openings in St. Augustine, Fla., Murrieta, Calif., and Verona, Wis. are just a few that are slated to open over the summer. International locations include stores in Mibu, Japan, Auckland, New Zealand, and  Gimhae, South Korea. Costco fans can rejoice as the retailer continues to add more locations through November 2022, so keep visiting Costco's New Locations page for updates.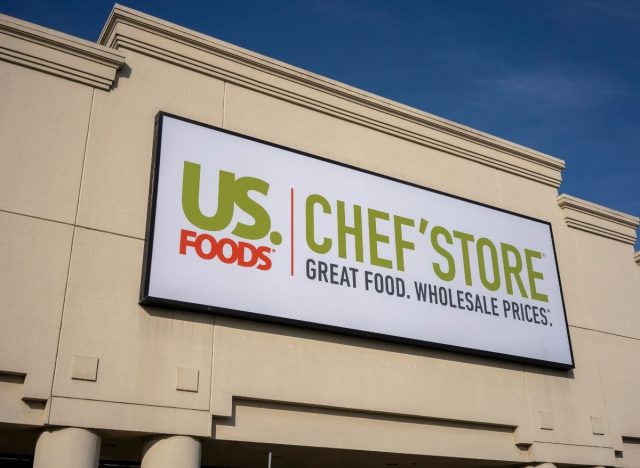 US Foods CHEF'STORE is a warehouse store company that—unlike Costco—doesn't require a membership to shop there. Headquartered in Portland, Ore., the chain mainly caters to the foodservice industry by offering bulk food and restaurant supplies, which allows it to compete with the likes of BJ's and Costco. 
Since its start in 1955, US Foods CHEF'STORE has 84 locations in 13 states with the majority of store locations along the west coast in states like California, Oregon, and Wahington. The company's website confirms two new locations will be opening soon in Spartanburg, S.C. in mid-September, and Helena, Mont., though no opening date has been announced for this location as of yet.
Publix dominates the Southeast with its charm and hospitality, and with 1,343 stores, the supermarket has put down roots in Alabama, Florida, Georgia, North Carolina, South Carolina, Tennessee, and Virginia. This month alone, Publix opened new stores in Winder, Ga, Plantation, Fla., and Boca Raton, Fla. It's slated to launch two additional stores in Florida, which includes Venice in late May and Yulee in early June, driving up the total number of stores to just over 850 locations—just in the state of Florida! This alone accounts for a whopping 63% of all Publix locations, according to data from ScrapeHero.6254a4d1642c605c54bf1cab17d50f1e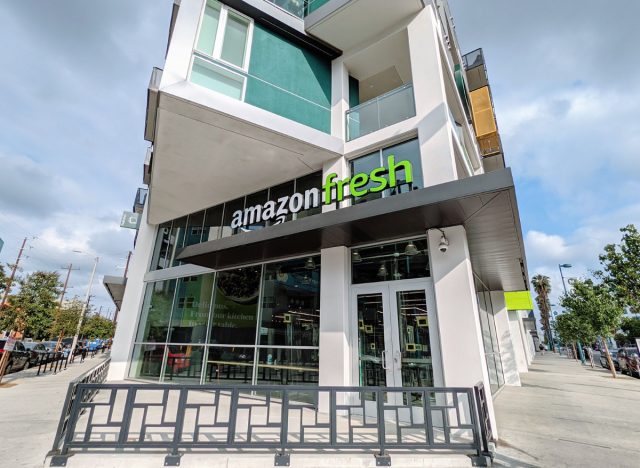 You may start spotting more of these grocery stores sooner rather than later, because Amazon Fresh has been rapidly expanding, both in terms of store count and innovative concepts like its cashierless checkout technology. Since opening its first Amazon Fresh store in 2020, the chain has grown to around 30 stores in the short span of two years. Amazon Fresh has established itself in California, Illinois, Washington, Virginia, Maryland, Pennsylvania, and Washington, D.C., and recently opened its newest location in Murrieta, Calif. 
Sun Thisweek reports that the Minnesota cities of Eagan and Burnsville are gearing up to launch new stores, but no opening date has been announced. The supermarket chain also plans to set up shop in Paramus, N.J this summer—the first Amazon Fresh supermarket in the state, according to NJBIZ. Amazon will also open its first New York location in Oceanside, though there's no official opening date yet.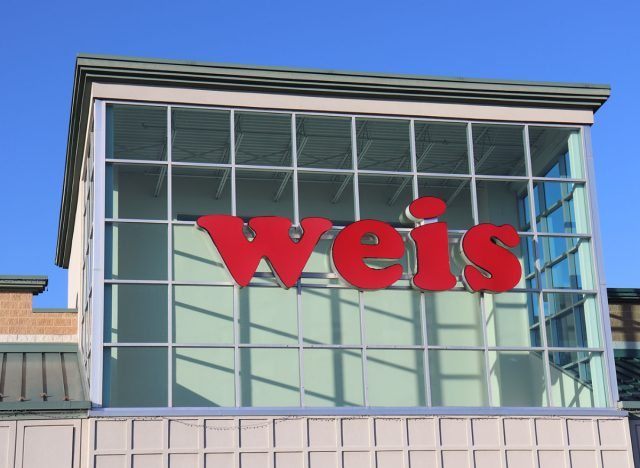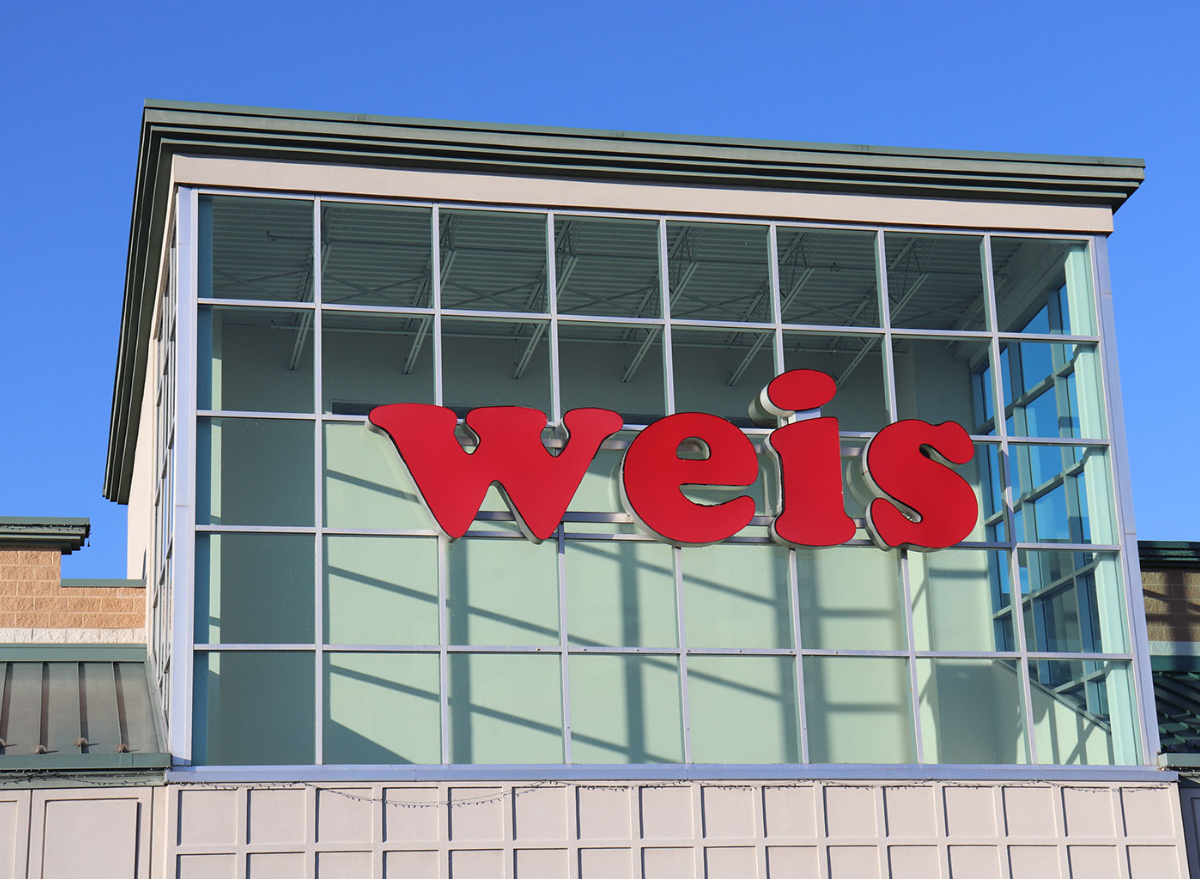 The mid-Atlantic grocer plans to invest more than $150 million in expansion efforts in 2022. CEO Jonathan H. Weis told shareholders that "This budget includes four new stores, some of which will be completed in the coming years, one expansion, five major remodels and eight fuel centers." 
Founded in 1912, Weis Markets operates over 200 stores in seven states, with the most number of stores (119) in Pennsylvania, where the company is headquartered. Recently, Progressive Grocer reported that Weis Markets opened 2 new stores in the Lehigh Valley of Pennsylvania.
Delaware is set to become one of the newest states to receive a Wegmans this fall, and the launch is expected to employ around 450 people. The privately held, Rochester, N.Y.-based supermarket chain has around 106 stores in seven (soon to be eight) states under its belt, with it recently opening its Carlyle Grocery Store in Alexandria, Va. on May 11. 
But the growth doesn't end with Delaware, because Wegmans is also growing its 52,000 store associates by opening its first location in Connecticut along with its first location in Washington, D.C., nestled in the neighborhood of Tenleytown on July 13.
While these eight stores are opening doors, These 7 Grocery Chains Are Closing Locations For Good Right Now.
Alex Perry
Alex Perry is a writer with Eat This, Not That! She graduated with a master's degree in broadcast journalism from Northwestern University, where she experienced all the amazing things Chicago has to offer.
Read more about Alex