This Is The #1 Most Popular Beer on Super Bowl Sunday, New Data Says
This brew is the most purchased on Instacart before the big game.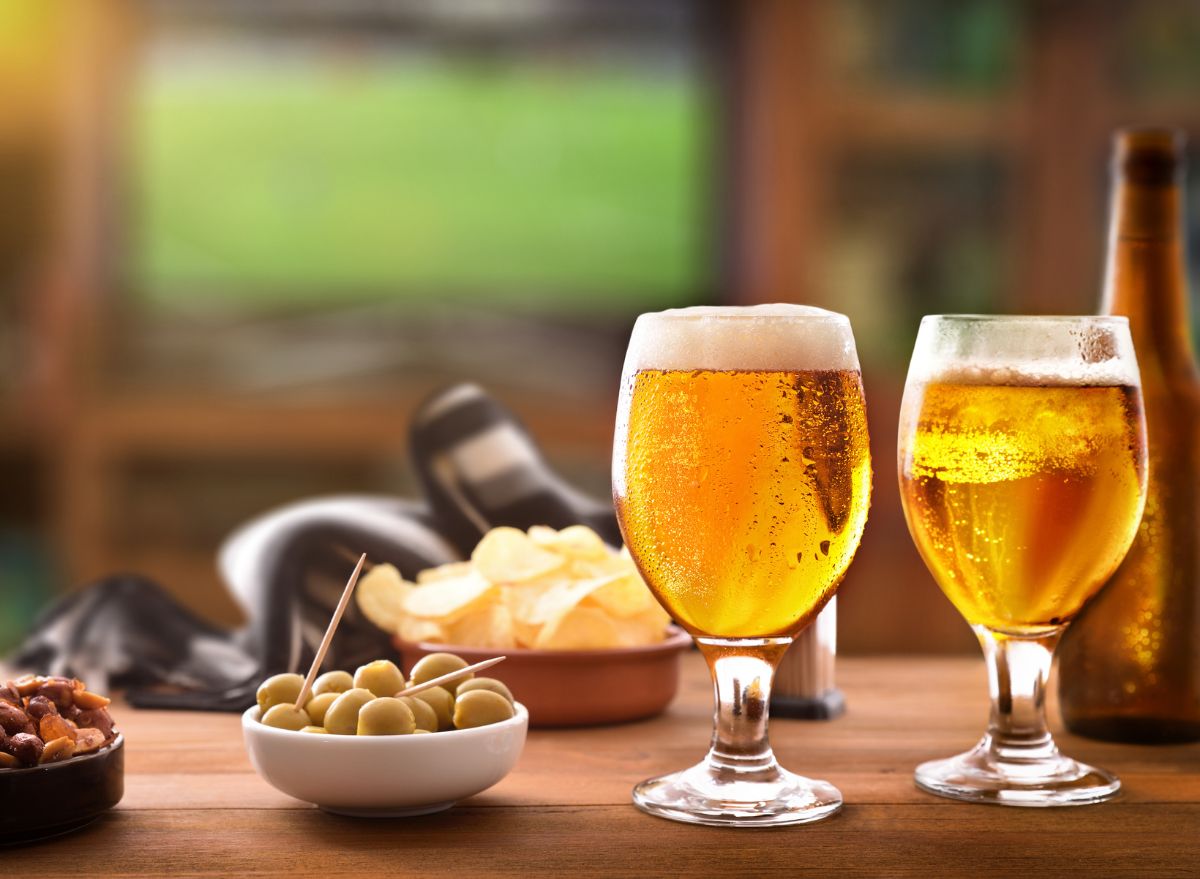 Instacart has been a lifesaver over the last few years. During quarantine, their delivery drivers could drop almost anything—even beer—off at your door with little to no contact. It's no surprise then that the delivery platform has become very familiar with the buying habits of Americans. With the Super Bowl approaching, Instacart conducted a survey to find out what people are planning to eat and drink during this year's game, and included data on the most popular beer people ordered via their service last year.
According to the survey, conducted online by The Harris Poll among over 2,000 U.S. adults, 70% of Americans plan to watch the Super Bowl this year, with football (65%) and snacks (60%) topping the list for what people enjoy most about the event. In fact, one of the biggest Super Bowl sins, according to 52% of participants, is running out of alcohol or food. The horror!
So you can stock up accordingly, here are the most popular beers purchased on Instacart last year before the Super Bowl. You won't believe which brew took the #1 spot. (And next, if you're planning to pick up burgers for the game, don't miss the 8 Worst Fast-Food Burgers to Stay Away From Right Now.)
Corona Light
Light beer should be a part of every Super Bowl game plan, especially if you plan on chowing down on heavier food. According to the Instacart survey, 99% of Americans will be eating chips, 66% with some kind of dip (salsa, queso, and guacamole being the favorites). A nice, crisp Corona Light with lime is a good choice.
Bud Light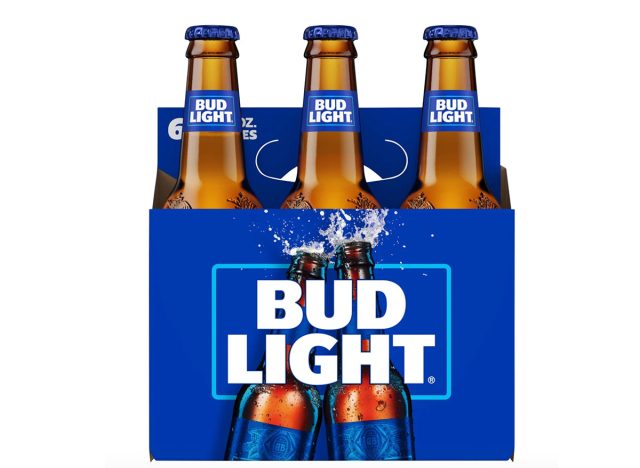 Bud Light, the best-selling beer in America, is another good choice for cutting through fatty food like Buffalo wings and blue cheese or ranch dressing.6254a4d1642c605c54bf1cab17d50f1e
Michelob Ultra
Another light option is Michelob Ultra, which is a cheap beer favored by many states in America, according to recent data.
Kona Big Wave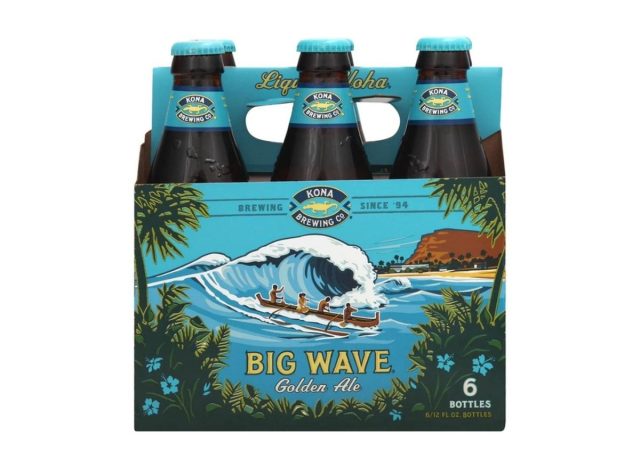 Kona Big Wave is a golden ale from the Hawaii-based Kona Brewing Company. If you love this beer, give their light version a try. Kona Light beat a lot of well-known beers in our blind taste test.
Stella Artois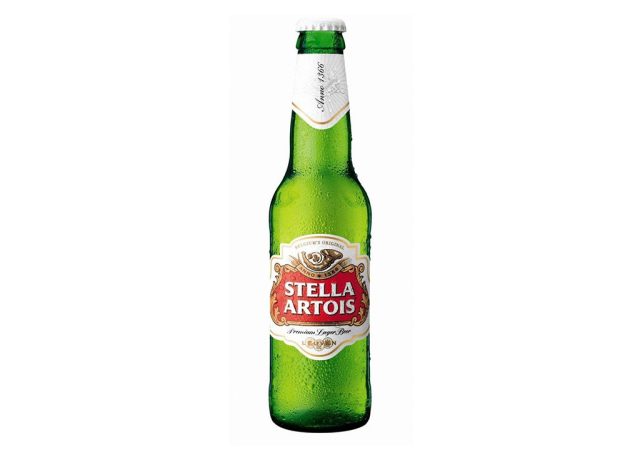 Stella Artois is a light pilsner-style beer that will go wonderfully with the heavier food on your Super Bowl table. Though, be aware, light, in this case, refers to the color and not to the calorie count. A bottle of Stella has 136 calories.
Corona Extra
Corona needs no introduction. Have a Corona with a lime and pretend that you're watching the game from the beach. However, have just one, or switch to Corona Light. Despite Corona Extra's light color, it's one of the heaviest beers on this list in terms of calorie count (148 per bottle).
Bud Light Seltzer
Yes, technically not a beer, but a light, flavorful alternative to a beer.
Blue Moon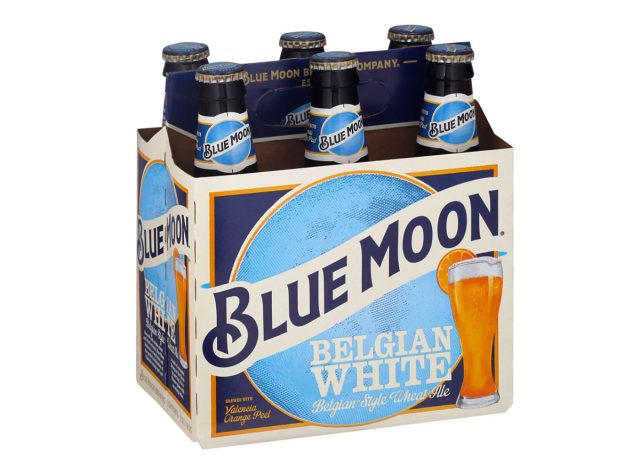 Blue Moon, often served with a slice of orange, is a flavorful alternative to the typical pilsner-style beers. It's a Belgian wheat beer, so it will have a bit more flavor and notes of orange and coriander. However, as you probably know, with that flavor comes calories. Blue Moon tips the scales at 170 calories, the highest on this list.
Coors Light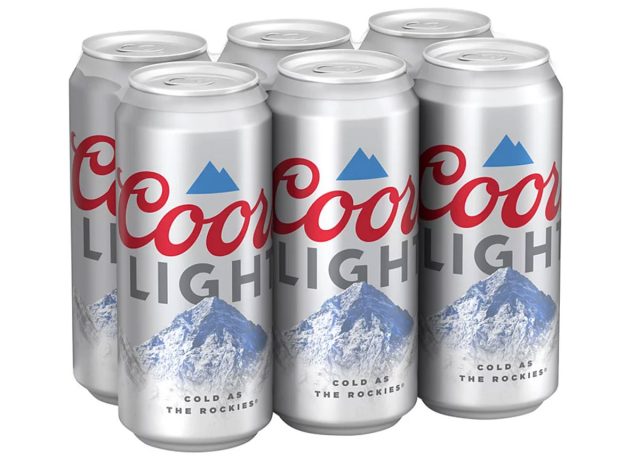 Coors Light is the old standby beer for those looking for one that's easy to drink and not filling.
Modelo Especial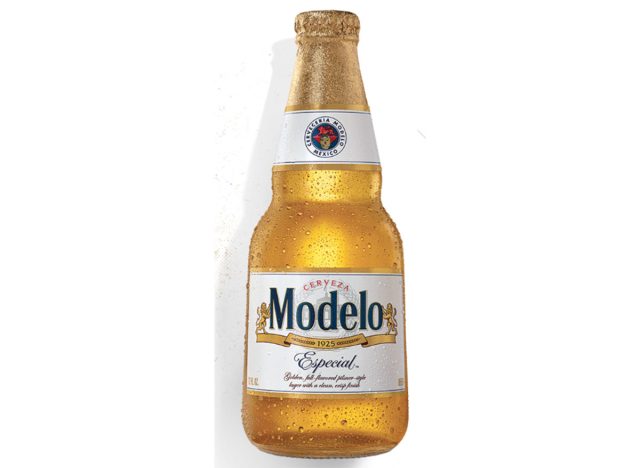 According to VinePair, this light Mexican lager is one of the fastest-growing beers in America.  It was the number one imported beer in the U.S. in 2020, according to Statista, beating out Corona. More Instacart users ordered this beer for their Super Bowl parties in 2021 than any other beer, so it's one to try if you haven't already!
Read more about your favorite brews:
13 Best Non-Alcoholic Beers for Zero-Proof Drinking
These Are the 25 Worst Beers in the World, New Data Says