28 Secrets Popular Fast-Food Chains Are Hiding From You
From food prep shockers to name choices—here's what they don't want you to know.
Dear fast-food fans, there are some things you should know. The biggest, most popular restaurant chains are all keeping secrets from you—and we're talking things way juicier than just secret menu items. From what goes on at the food prep stations to secret freebies you can score any day of the year, take a peek behind the curtain of how major chains operate.
And for more, don't miss Secret Side Effects of Eating Fast Food, Says Science.
In-N-Out's famous Double-Double is horribly unhealthy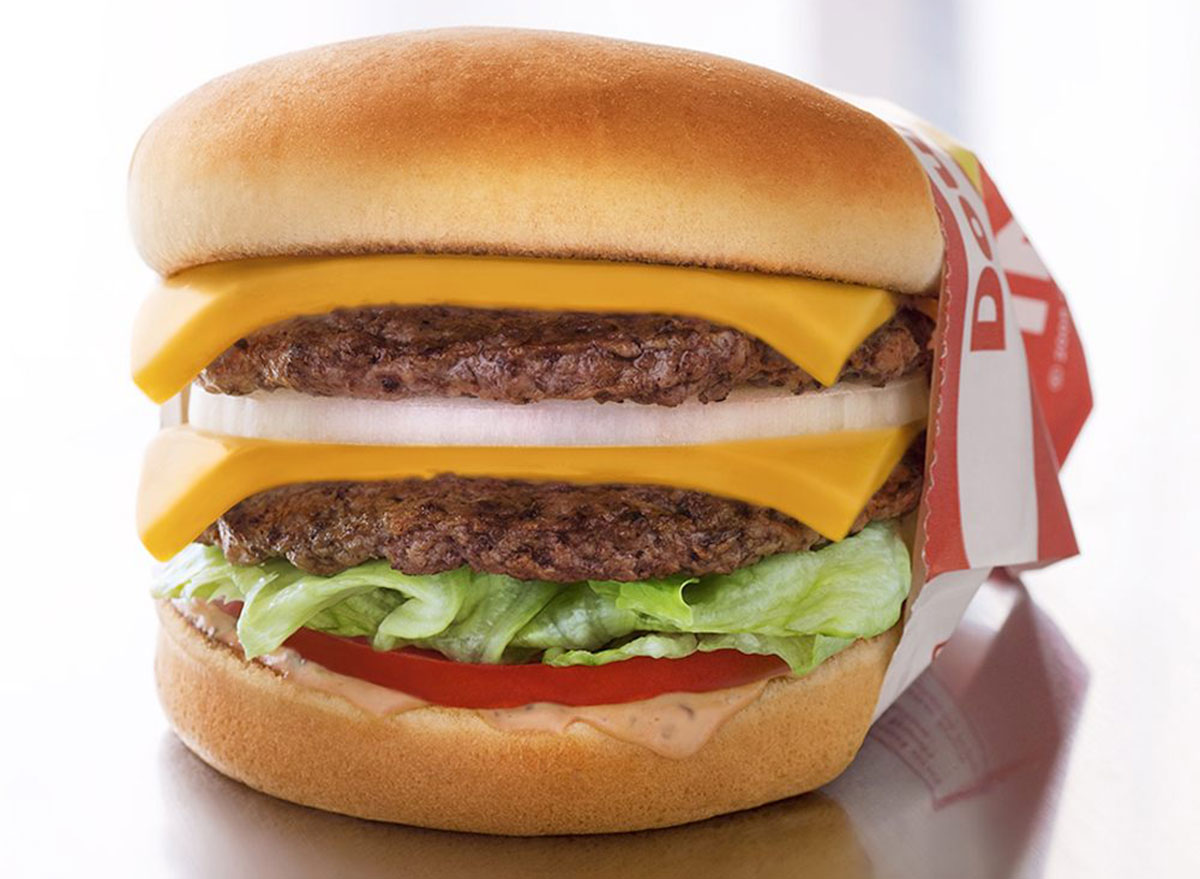 If you're an In-N-Out fan, odds are you've had the Double-Double. Unfortunately, this super popular menu item created by the West Coast chain is unbelievably unhealthy. We're talking 670 calories, 41 grams of fat, and 18 grams of saturated fat—definitely something to stay away from next time you're going through the drive-thru.
Texas Roadhouse isn't actually from Texas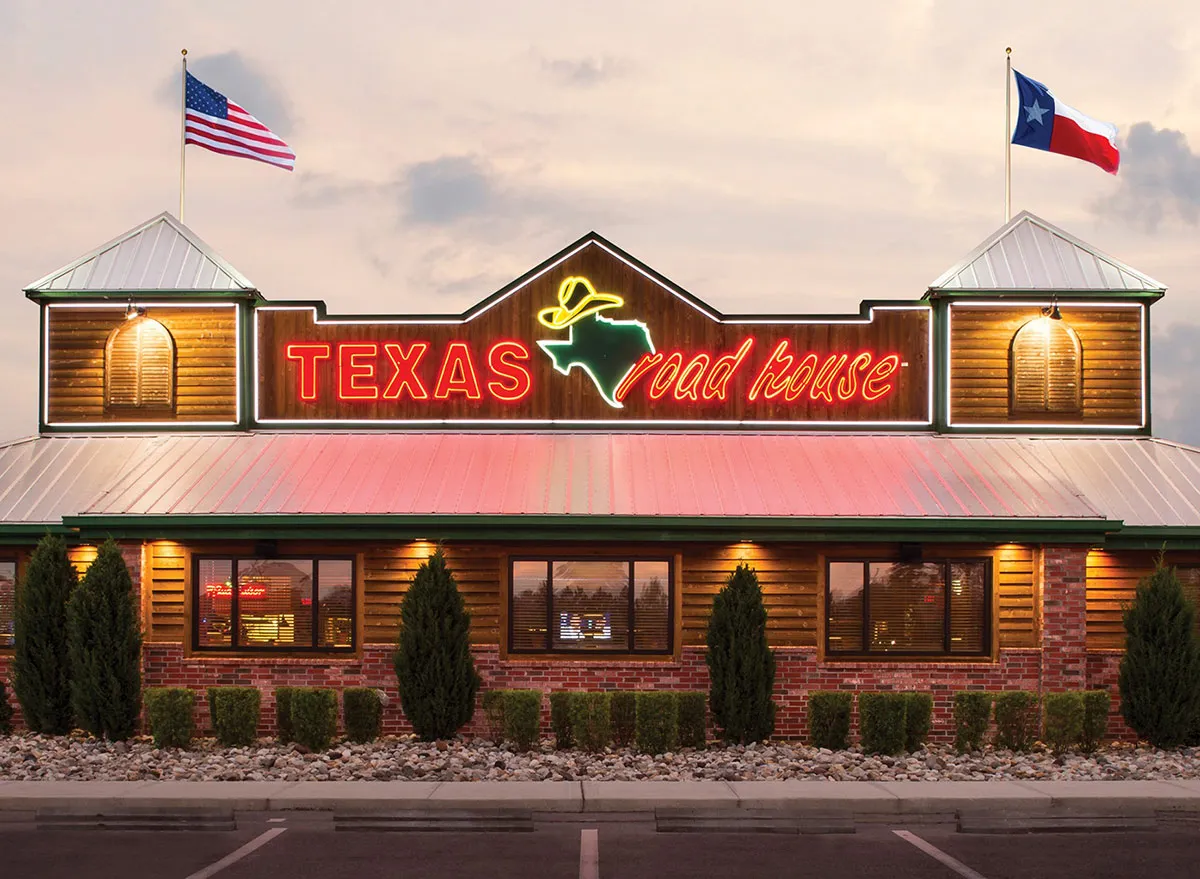 Now this one is a real head-scratcher—the chain flaunting to be experts in Texas-style BBQ don't actually have any ties to the Lone Star State. The first Texas Roadhouse location was actually opened in Clarksville, Ind. by founder and chairman Kent Taylor in 1993. Now, the company is headquartered in Louisville, Ky.
The soups at Panera aren't exactly fresh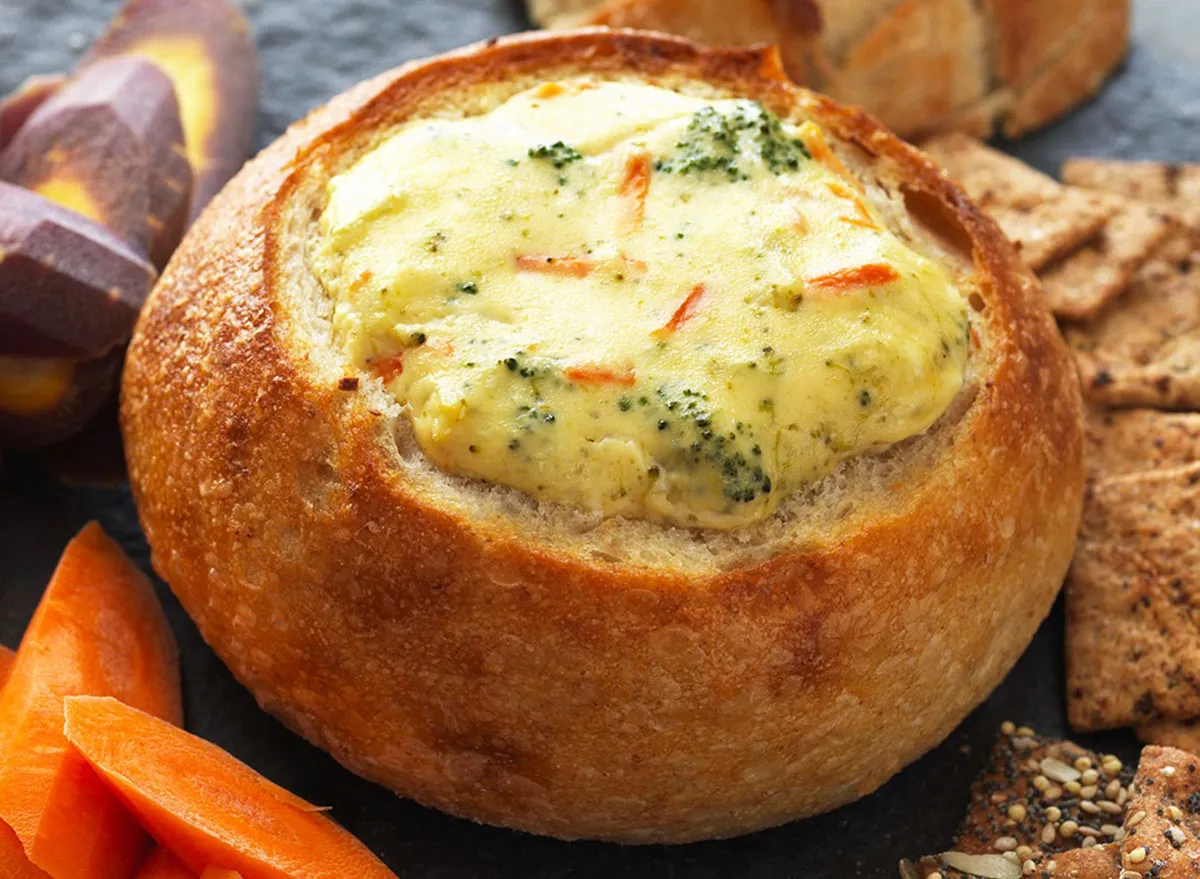 Before you place your order for a bowl of soup at the popular lunch destination, you should know that Panera's soups actually come frozen. A former employee explains, "All our soups are indeed made fresh, but they're frozen into giant blocks and then dropped into a fridge-like box of really hot water to defrost them." Even though this isn't unhealthy per se, it's a far cry from homemade soup.
Hooters servers have to sign a (tr)icky contract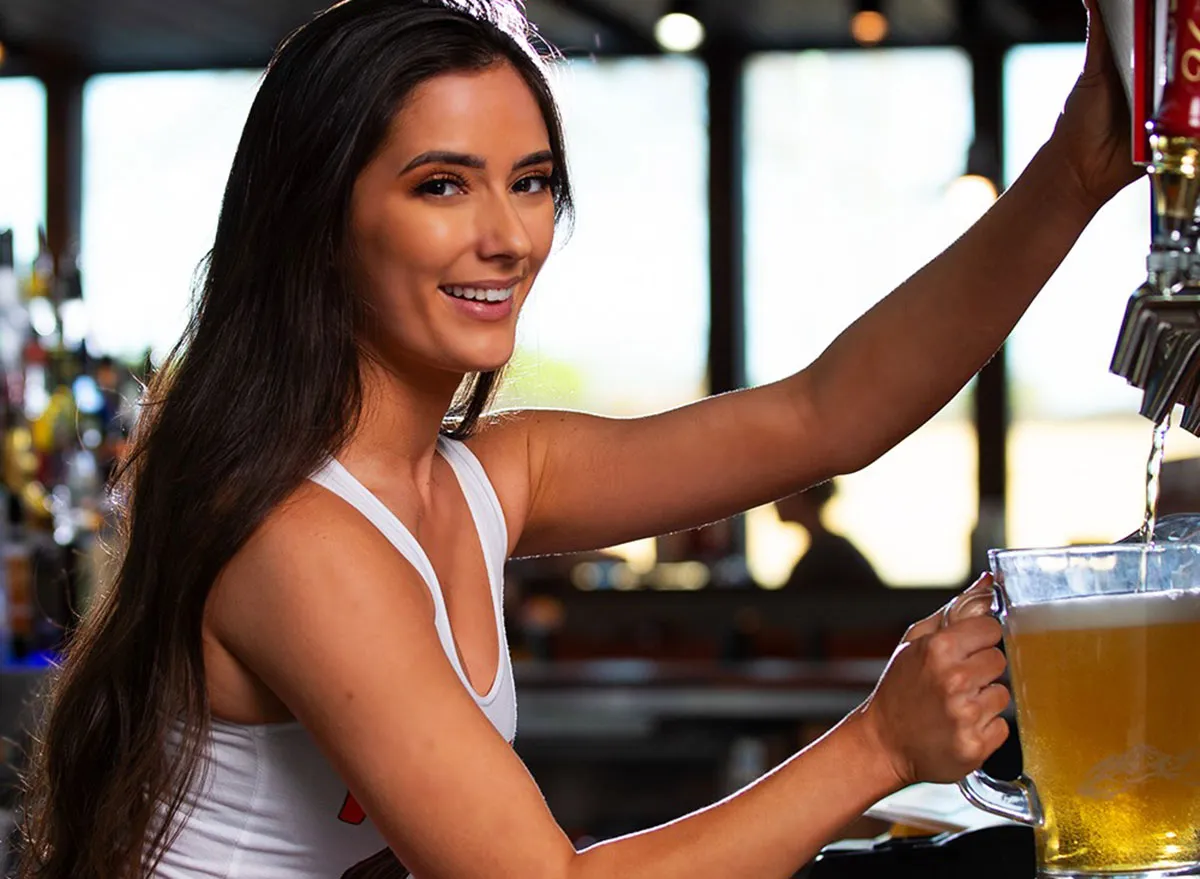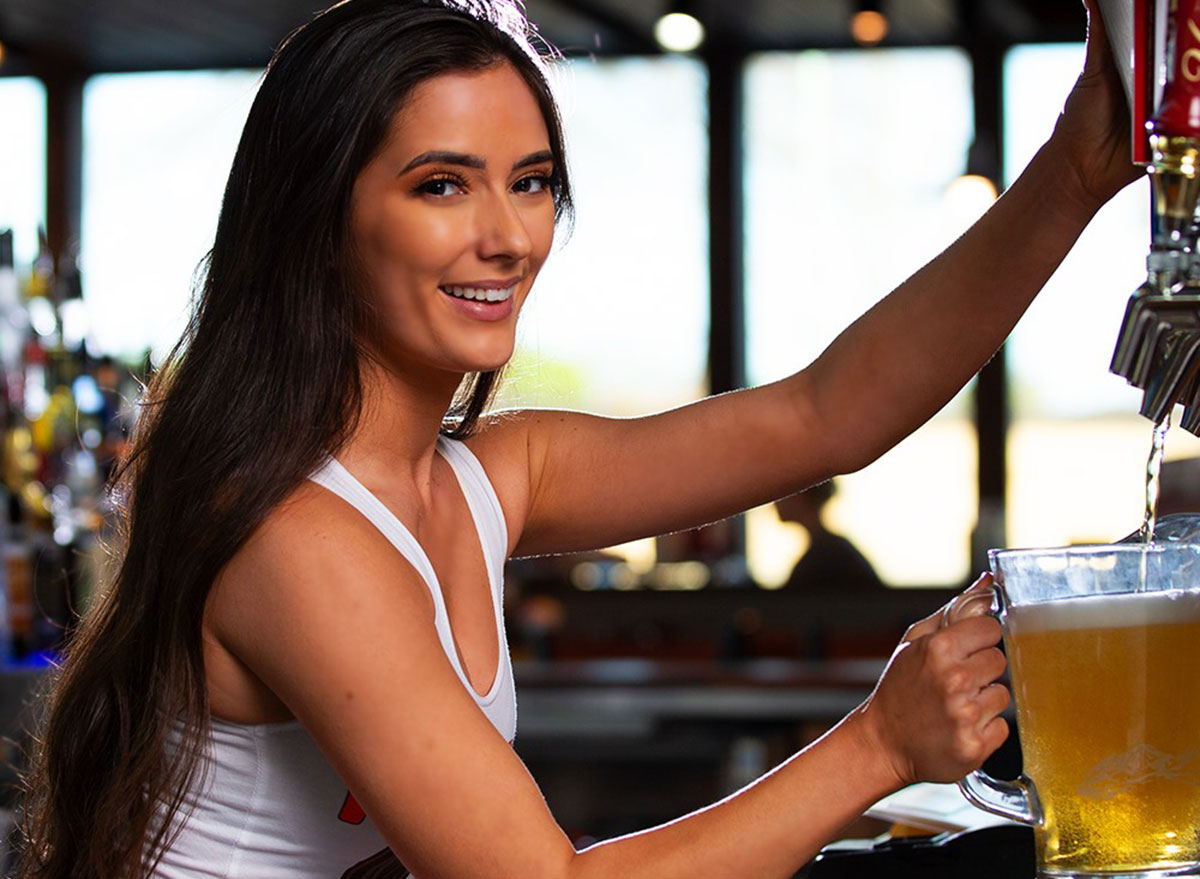 Due to the nature of the brand, it's no surprise that Hooters servers have to sign a pretty unique contract in the fast-food industry. But according to a former employee, there's one part of the contract that's majorly icky. One specific clause states that prospective employees acknowledge "the Hooters concept is based on female sex appeal and the work environment is one in which joking and innuendo based on female sex appeal is commonplace." Yes, tolerating sexual innuendo is part of the job at Hooters.
Arby's roasts its beef in a plastic bag
Not really something you want to hear considering the chain is largely known for their fresh meats. But according to Mashed, the roast beef arrives to restaurants in a semi-solid state in plastic bags and is actually cooked in those bags each individual franchise. However, it is sliced to order, so there's that.
The 'sweet cold foam' at Dunkin' is a letdown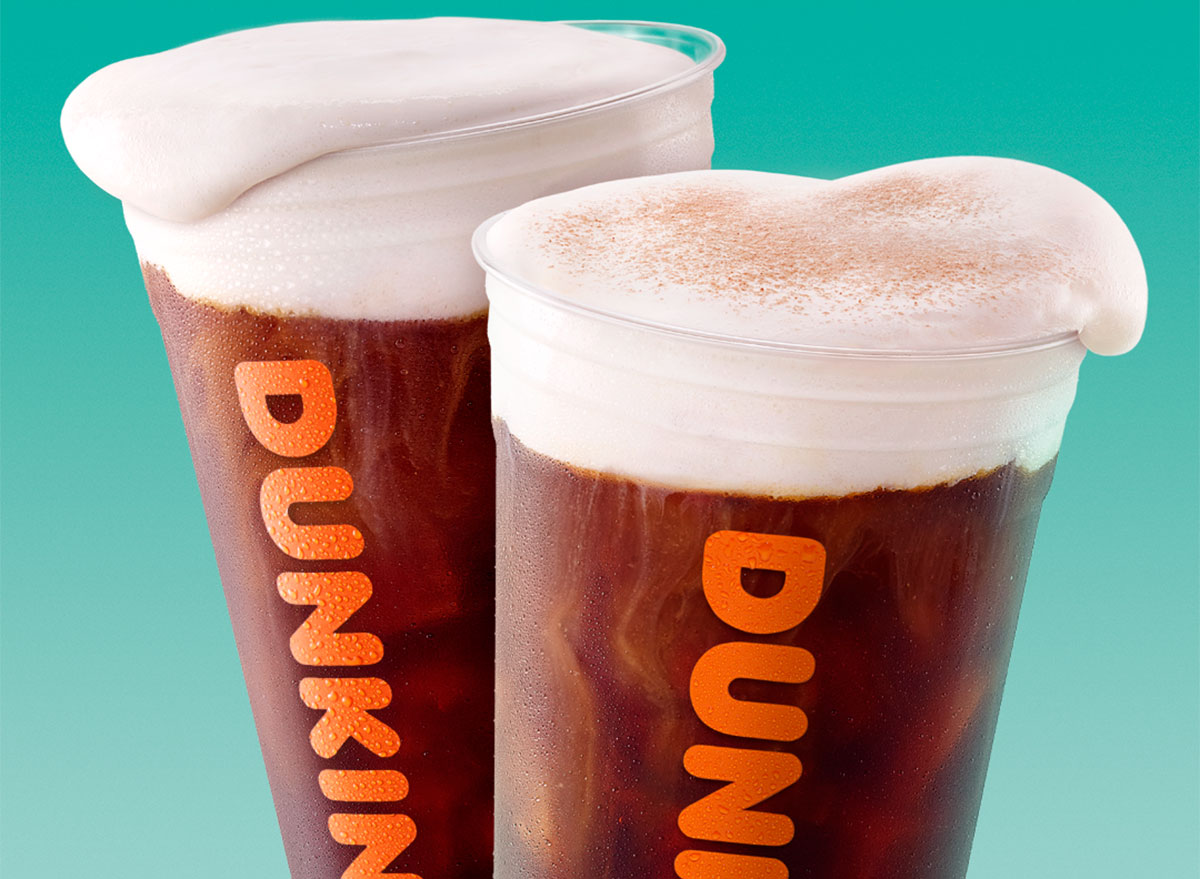 If you thought that adding that sweet cold foam truly added something special to your Dunkin' order—think again. Turns out the foam is just regular Reddi-Wip. This secret was spilled in a viral video made by a disgruntled employee, and subsequently reported by Newsweek.
At McDonald's, you have to ask for fresh food
Everyone knows that there's a major difference between McDonald's fries that have been sitting out for hours compared to ones just out of the fryer. According to a Reddit user, if you want those fresh hot fries at Mickey D's, you'll have to ask for them specifically. And the chain will oblige—but you'll have to wait a few minutes longer for your order.
In-N-Out's packaging has a religious agenda
When was the last time you inspected your In-N-Out takeout bag? Turns out there are Bible verse numbers hidden on the chain's packaging. In-N-Out's founders are devout Christians, and the verses were first printed on cups and wrappers in the early '90s. Later, they were added to everything from fry boats to cocoa cups.
Every Taco Bell item is weighed before it goes out to a customer
Ever wondered why your Crunchwrap was taking so long? It could be because everything coming out of Taco Bell's kitchen allegedly has to pass the weighing scale test. A Taco Bell employee revealed several years ago that staff is trained in prep consistency this way. "Everything that comes out of our kitchen is weighed on a digital scale. If the weight is .3oz off what it's supposed to be, we have to throw that item away," he told Thrillist. "So, when a soft taco goes on the scale, it needs to be 1.6oz. If it varies .3oz either way, we have to toss it. We all train with a scale, and we have to get used to doling out the ingredients precisely, in order to make everything the correct weight in the end. It's very hard to get that right."
Wendy's lemonade is far from fresh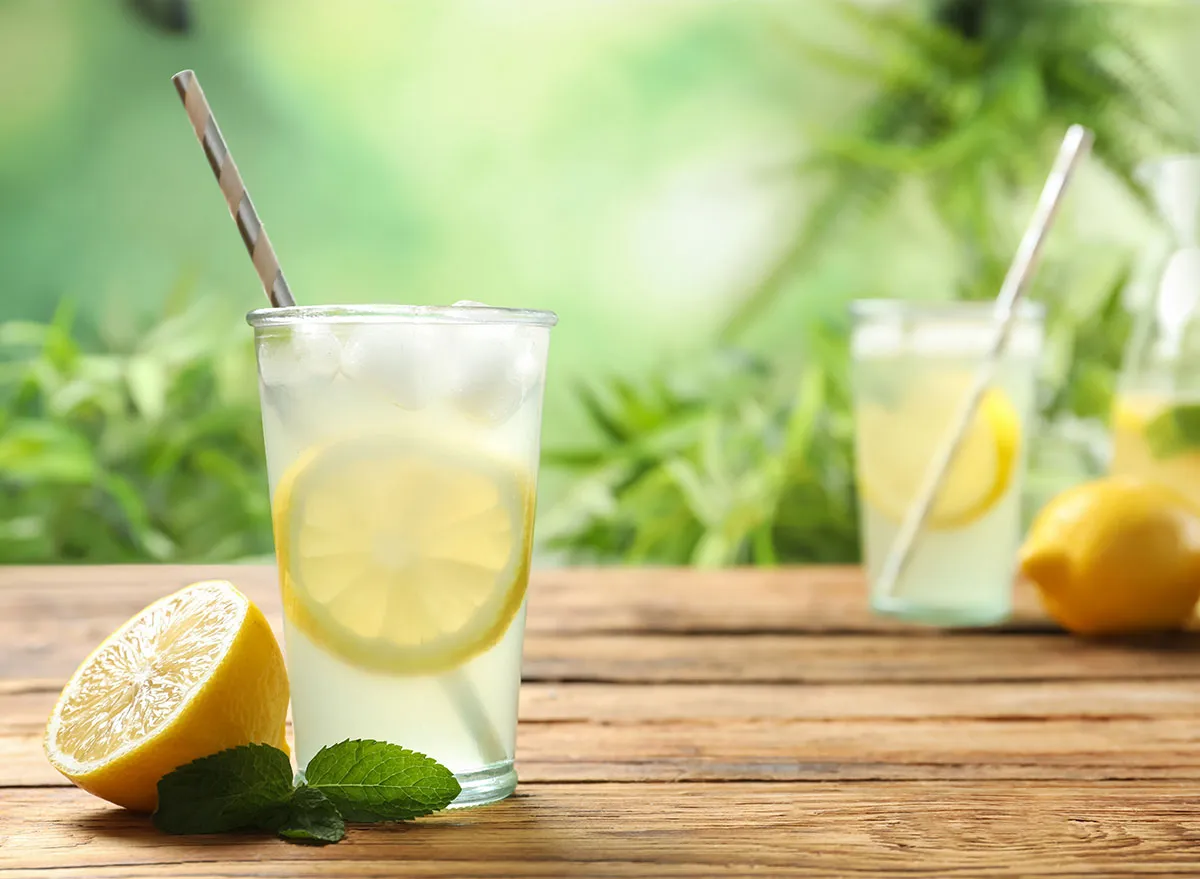 Don't assume that the lemonade at the popular burger chain is freshly squeezed because of the lemons in the display pitcher. According to former Wendy's employee Kayla Blanton, those lemons are actually added just for optics. The lemonade she would make "was just about as 'fresh' as the powder you mix with water at home."
Chick-fil-A has an excellent two-for-one chicken sandwich hack
This is a good old Chick-fil-A menu hack that came from a TikTok user. If you're a fan of the chicken sandwiches and want to get two for the price of one, try ordering the four-count chicken strips and two buns. Then simply build the sandwiches yourself and you're looking at a year-round BOGO deal.
McDonald's secretly upcharges for some ingredients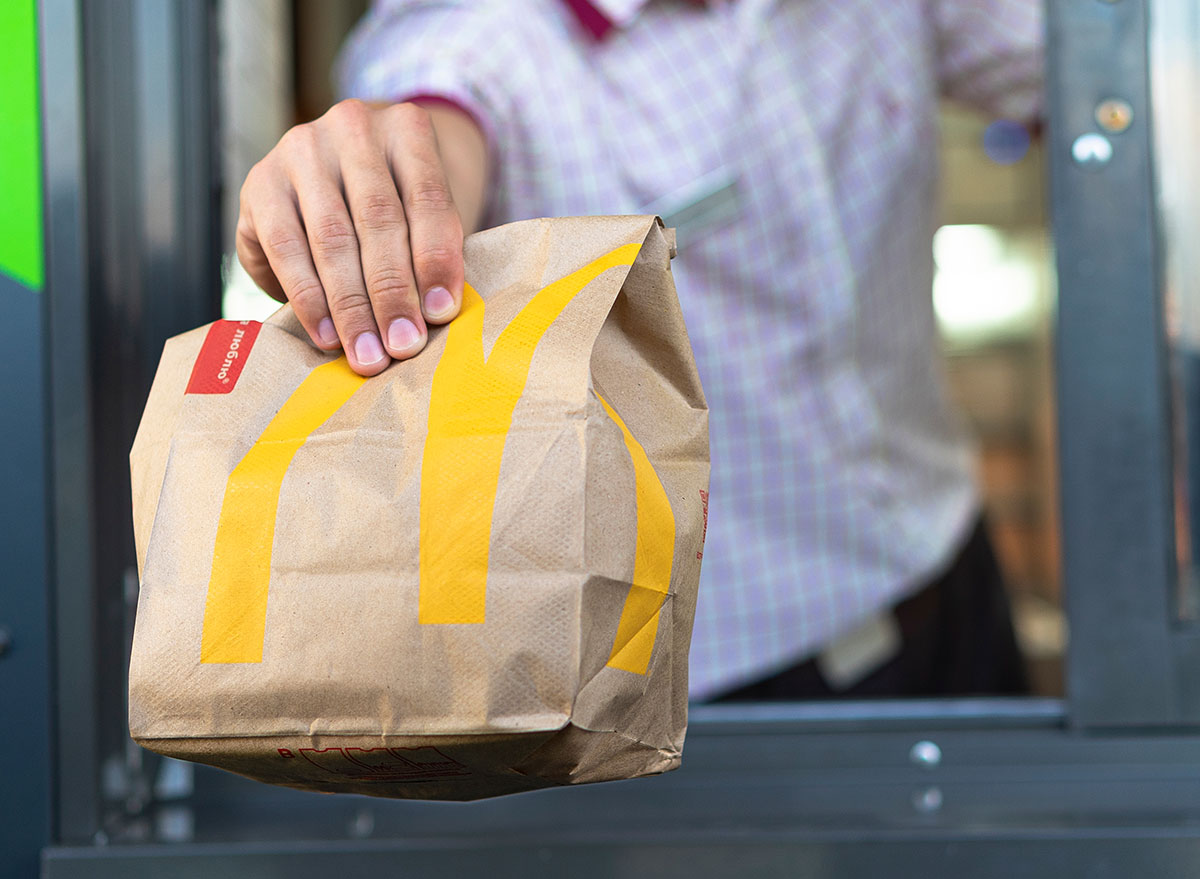 Bet you never thought that double lettuce on your Big Mac would cost you extra, but according to a McDonald's employee, you're definitely getting charged additionally for certain ingredients. "Like the 'Poor Man's Big Mac' (a McDouble with Mac Sauce and shredded lettuce)," he says. "We will upcharge you $0.30 for the Mac Sauce and $0.20-$0.30 for the shredded lettuce." Definitely something to keep in mind next time you're at the register.
This muffin at Dunkin' has more calories than a Big Mac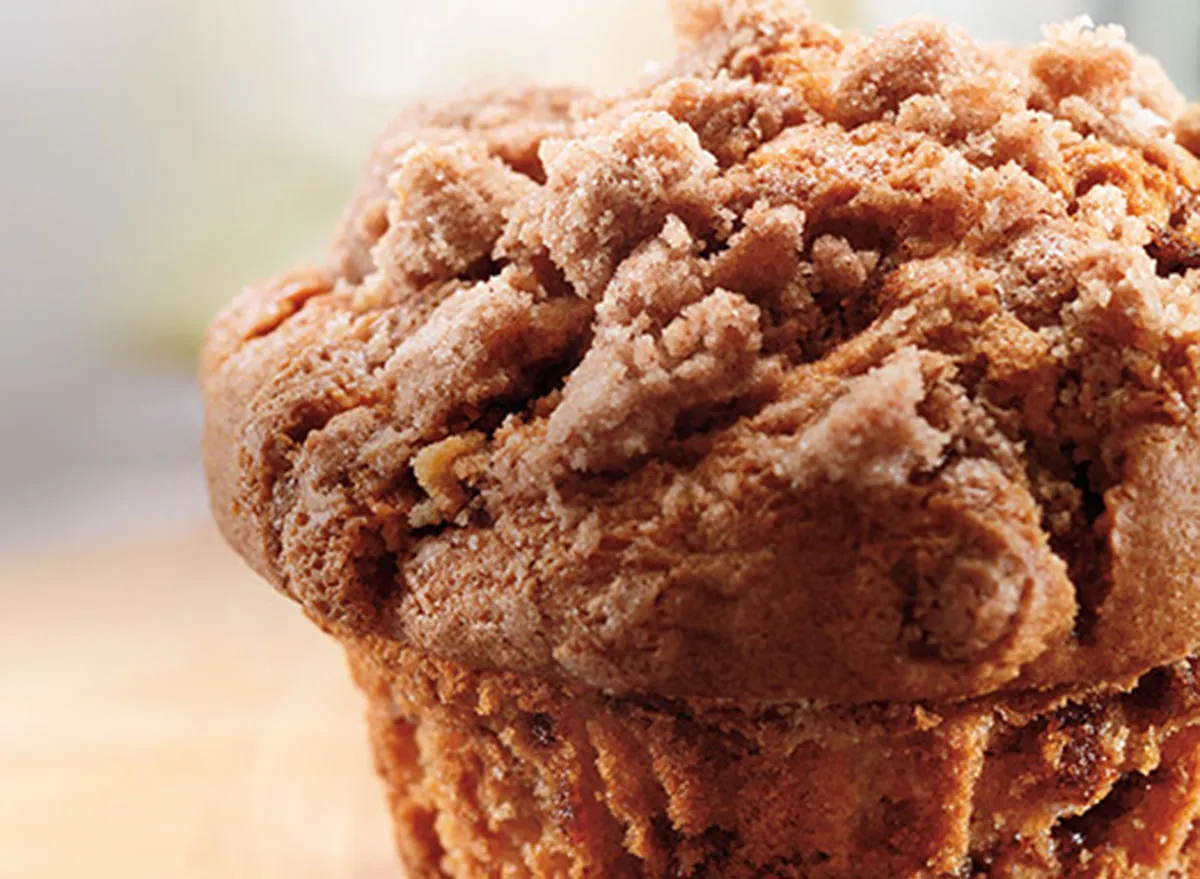 Thinking of picking up a sweet treat at Dunkin'? You may want to steer clear of the Coffee Cake Muffin. That's right, this muffin, though it may be delicious, has about 590 calories and 24 grams of fat, not to mention 8 grams of saturated fat and 370 milligrams of sodium. You're better off with a Big Mac.
And Chili's entrees have some insane calorie counts, too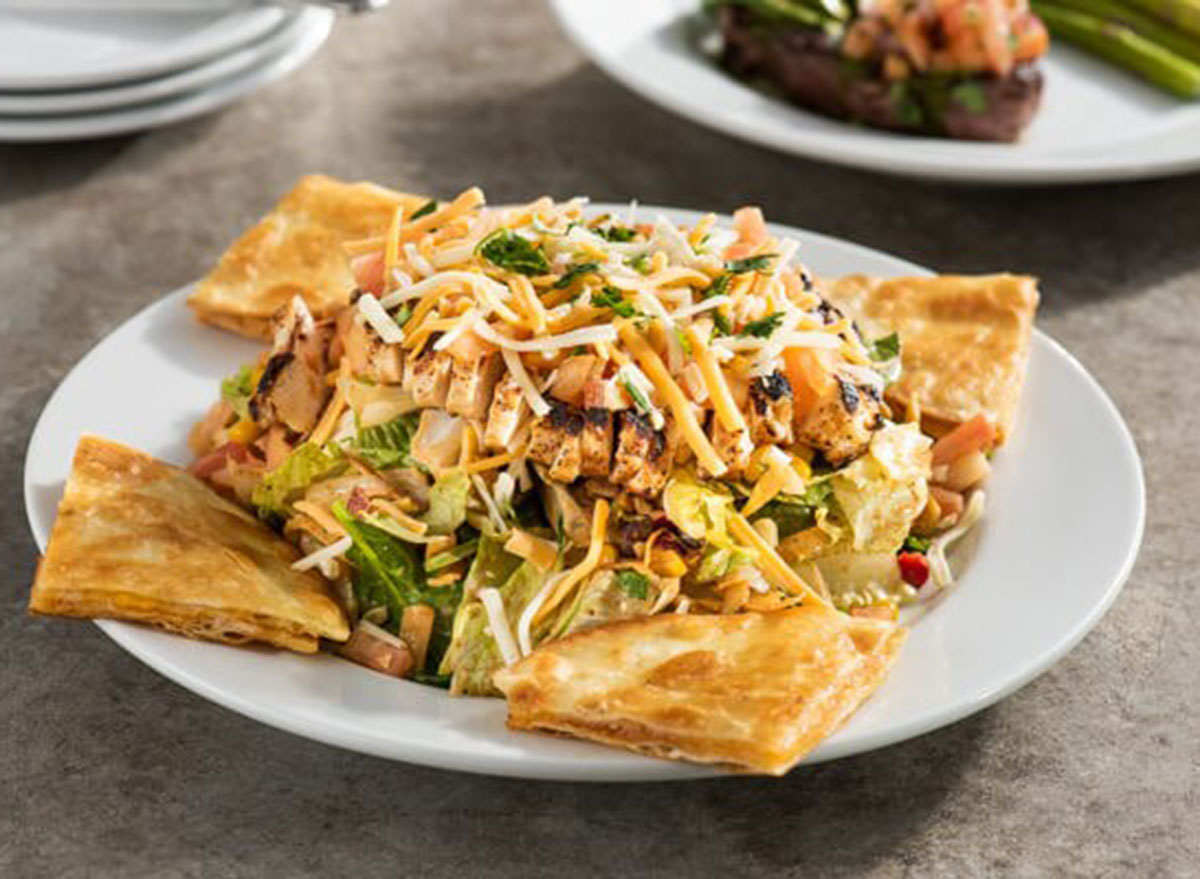 The unhealthy menu items don't stop at Dunkin'—some of the entrees at Chili's are also packed with an excessive amount of calories. For starters the Quesadilla Explosion Salad has 1,400 calories and 95 grams of fat. So, if you thought you were choosing a healthy option by picking a salad, think again. The highest calorie burger on the menu is the Bacon Rancher Burger with a whopping 1,780 calories and 128 grams of fat. The moral of the story? Don't go to Chili's if you're looking to eat lighter.
There's a secret ingredient in Popeyes' Red Beans and Rice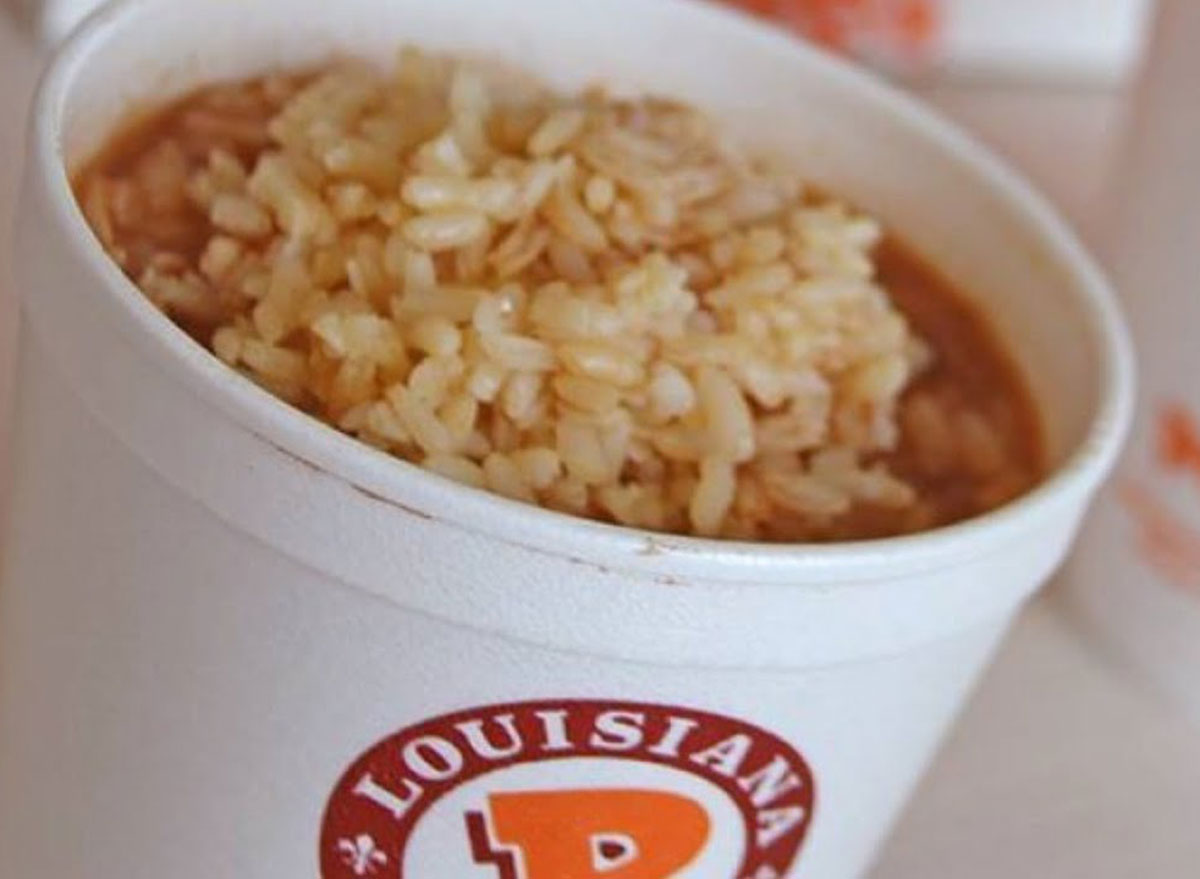 A former Popeyes employee revealed a secret ingredient added to the Red Beans and Rice side—and if true, the dish wouldn't be vegetarian, like many assume. According to him, the beloved side dish contains lard and possibly meat flavoring, too.6254a4d1642c605c54bf1cab17d50f1e
You can swap out any sauce at McDonald's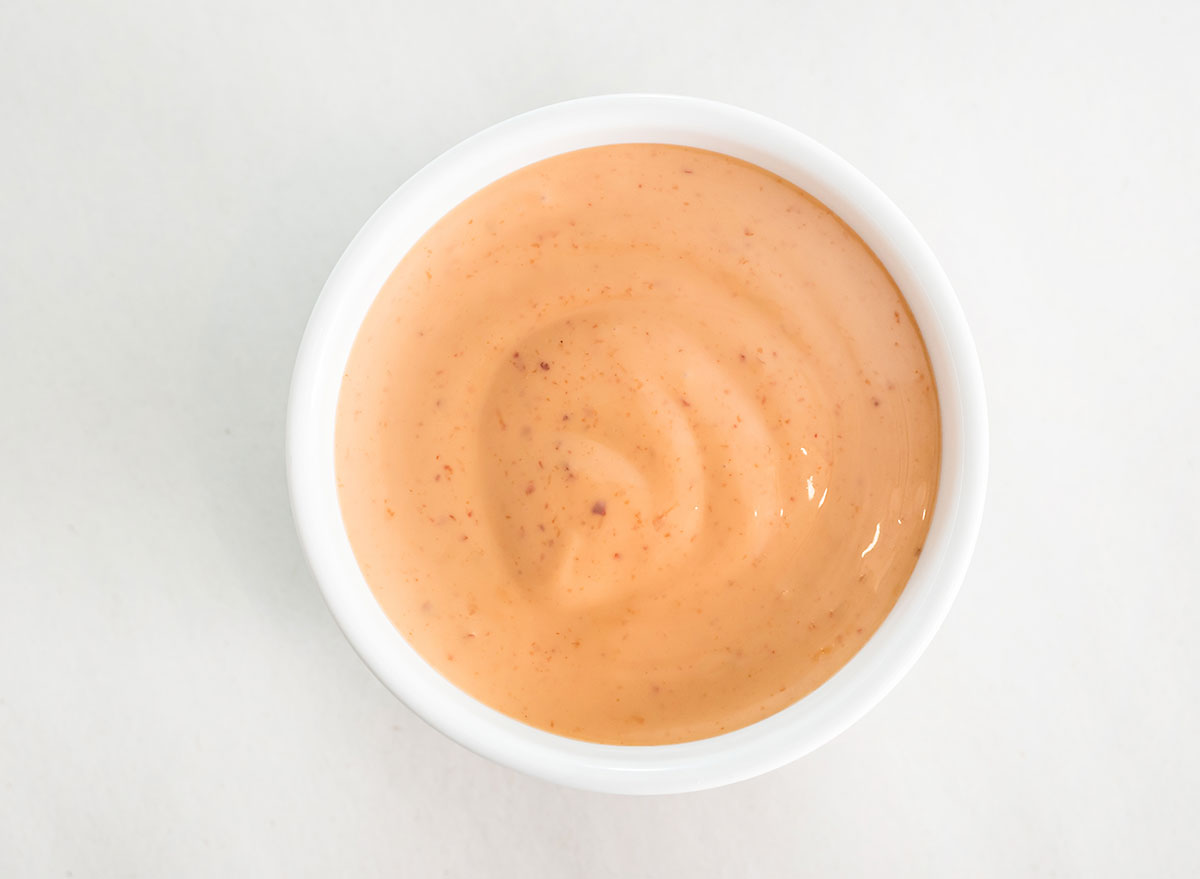 Don't like the Big Mac sauce that comes on top of the burger? You can actually swap it out! In fact, you can swap out any sauce on the McDonald's menu for something else free of charge, according to a McDonald's employee.
In-N-Out employees are told to focus on presentation over everything else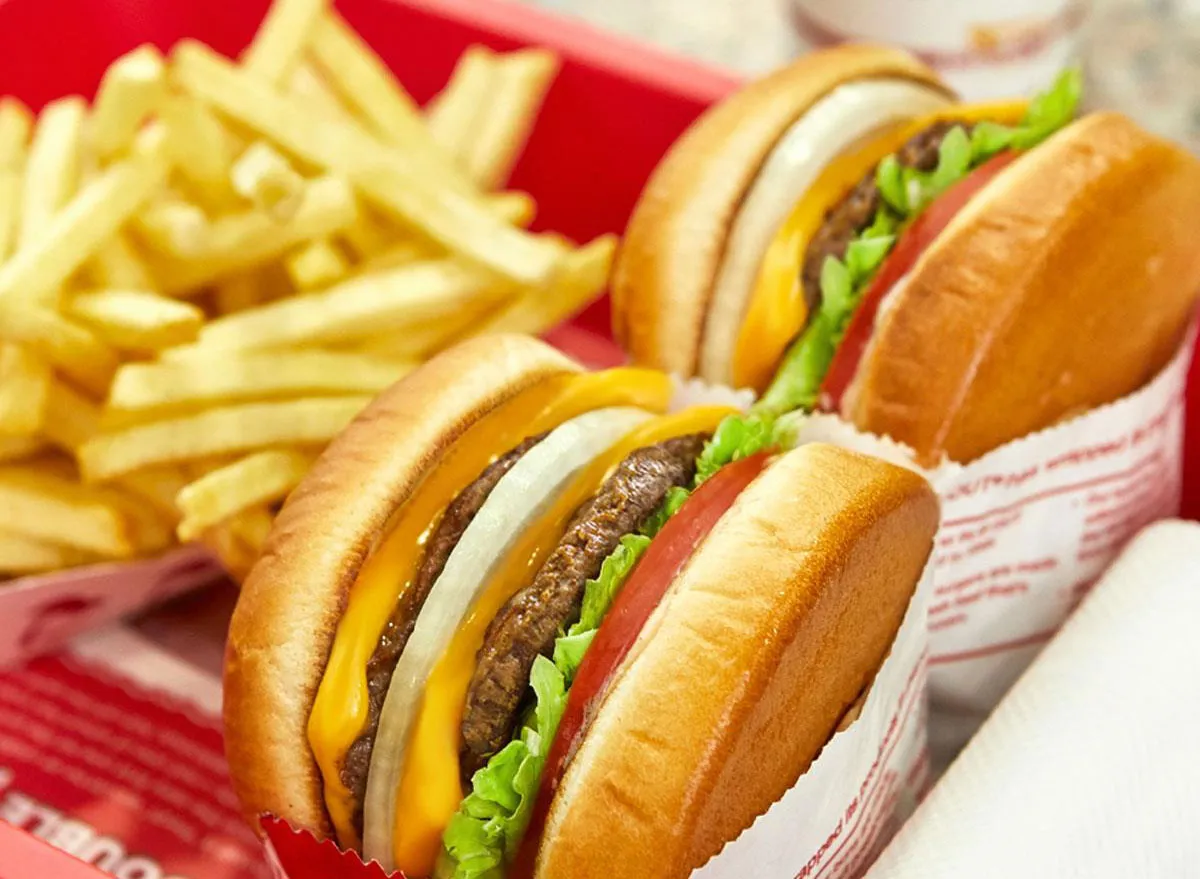 There is no question that when we compare In-N-Out burgers to most other burger chains, they just seem visually more enticing—and that's no coincidence. Employees of the chain are trained to focus just as much on the presentation of the food as they do on the taste. According to Business Insider, there is a formula they must follow when placing the burgers and fries on the iconic red trays, so as not to overcrowd them and make them look less appetizing.
This item at Texas Roadhouse contains all the meat leftovers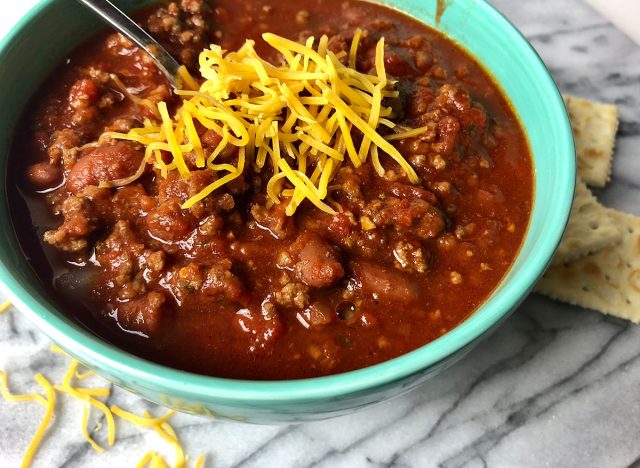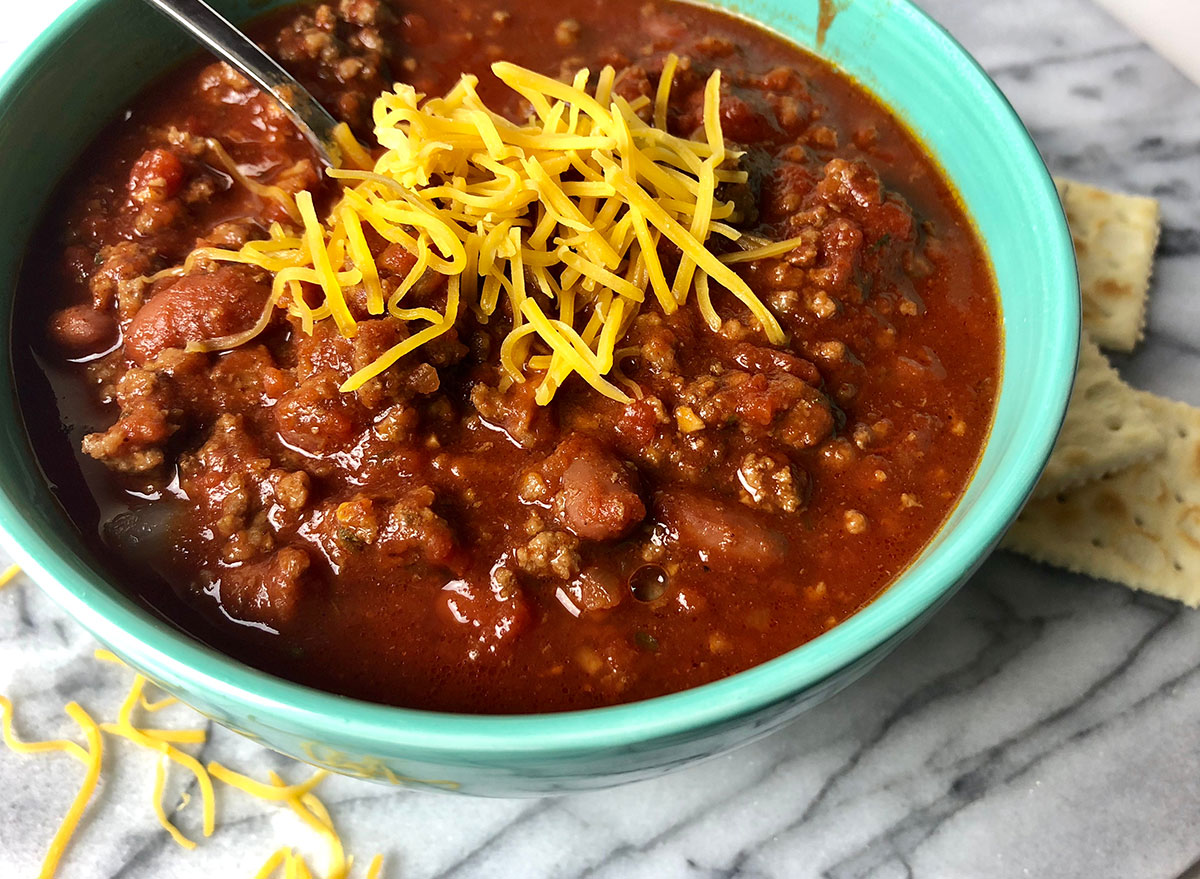 When you go to Texas Roadhouse, what do you order? If it's the chili, you may want to rethink that choice. A former employee says the popular appetizer is made with the lowest quality meat that the chain doesn't end up using for fancier dishes. "The steaks would be the highest grade, then the leftovers from them are used for the kabobs and Dillo bites, and anything else is used to make chili," he said. Yea, you may want to get that steak instead.
There isn't anyone named "Arby"
Contrary to popular belief, Arby's actually isn't named after any specific person. Instead, according to the Today Show and Arby's Twitter account, the name is a nod to the founders, Raffel Brothers, Leroy and Forrest. Not exactly what we expected.
Hooters is declining in popularity . . . big time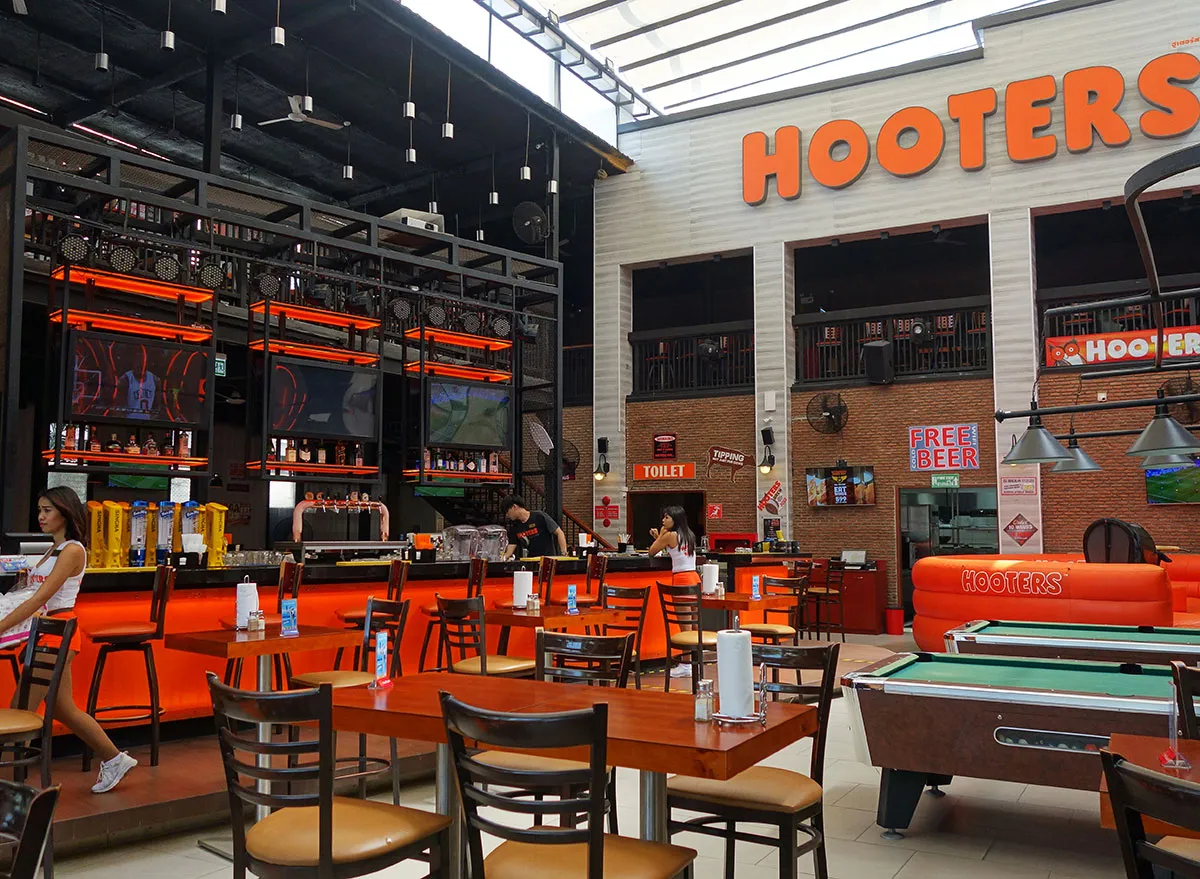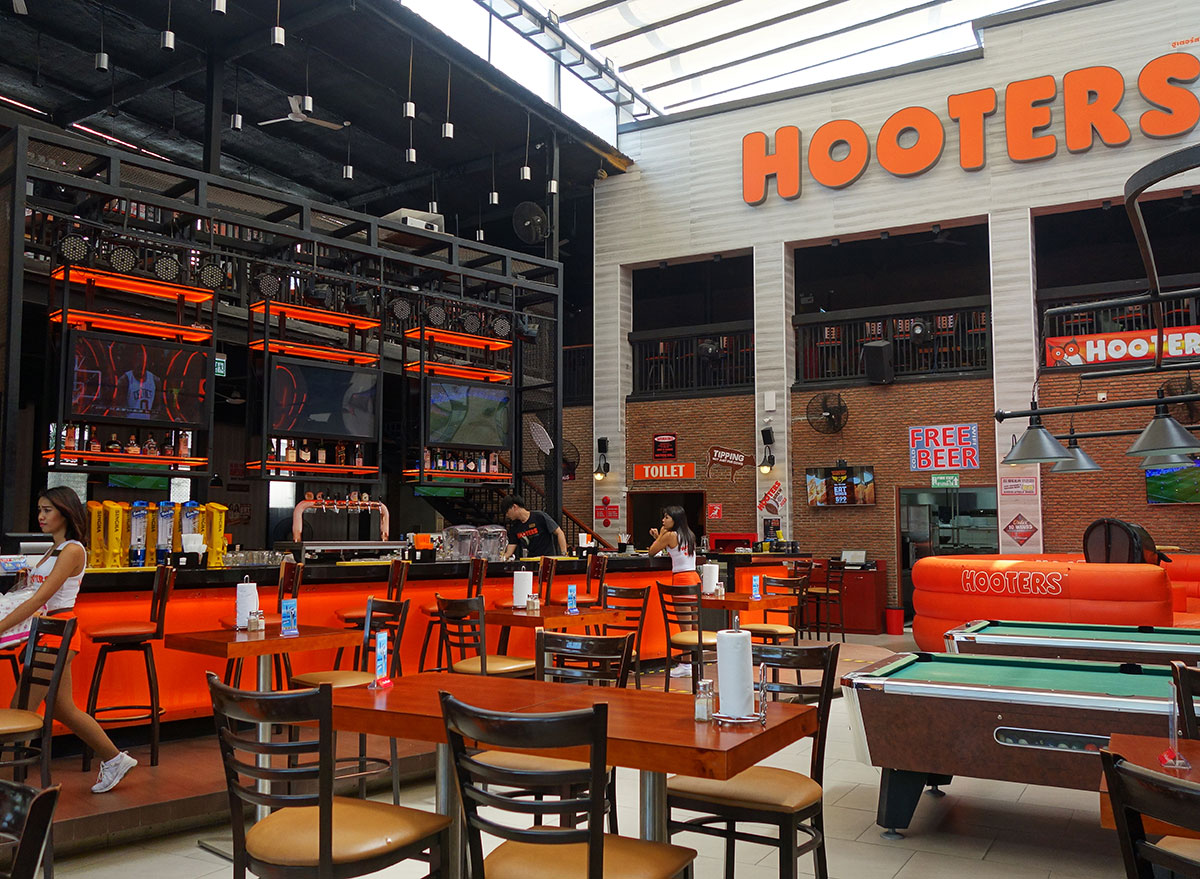 Hooters does not seem to be as popular with Millennials as it once was with Baby Boomers. As a result, the chain saw a significant decline in restaurant locations between 2012 and 2016—closing more than 7% of its total footprint.
Wendy's founder regretted the chain's name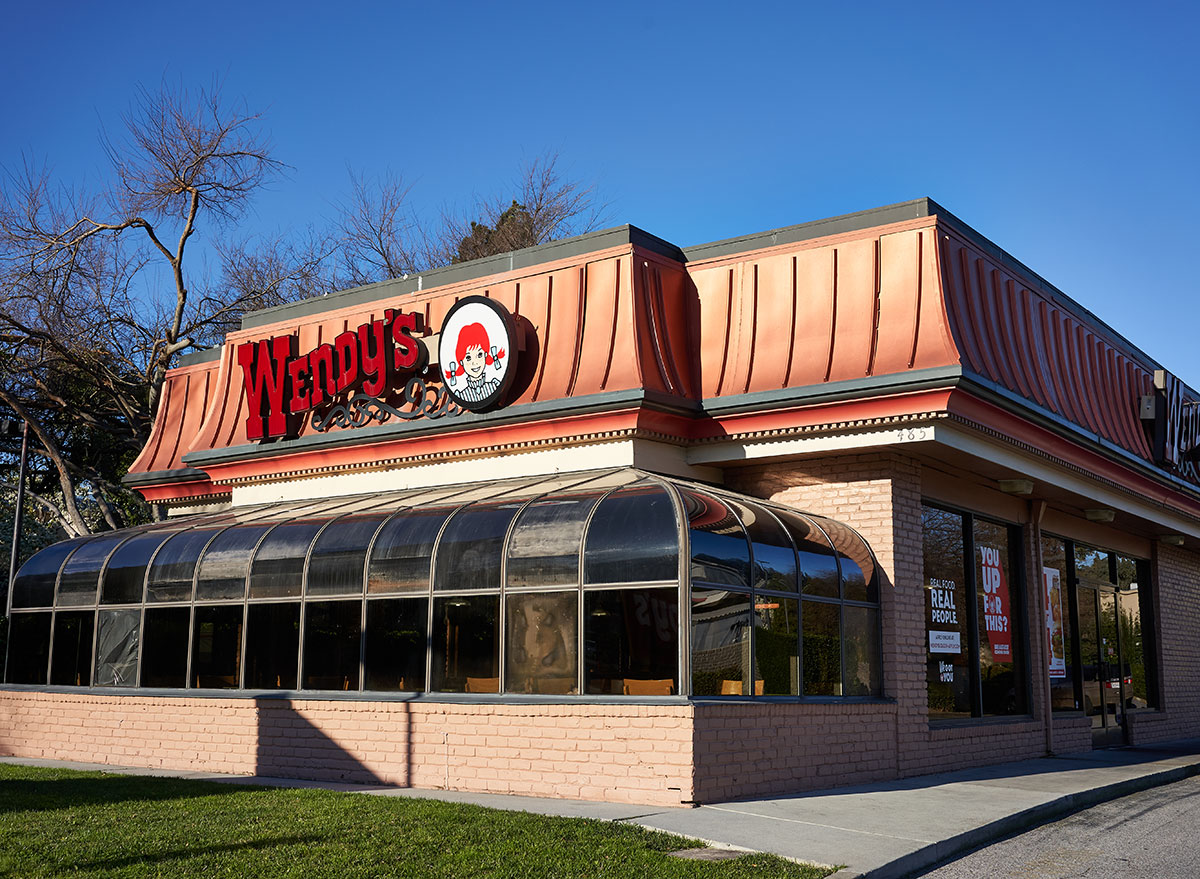 Having a major fast-food chain named after you can be a lot of pressure—and that's something Wendy's founder Dave Thomas didn't consider when naming the restaurant after his daughter in 1969. In a 2019 interview, Wendy Thomas revealed that before her father passed away in 2002 he apologized to her for naming the restaurant after her.
McDonald'semployees sometimes serve food off the floor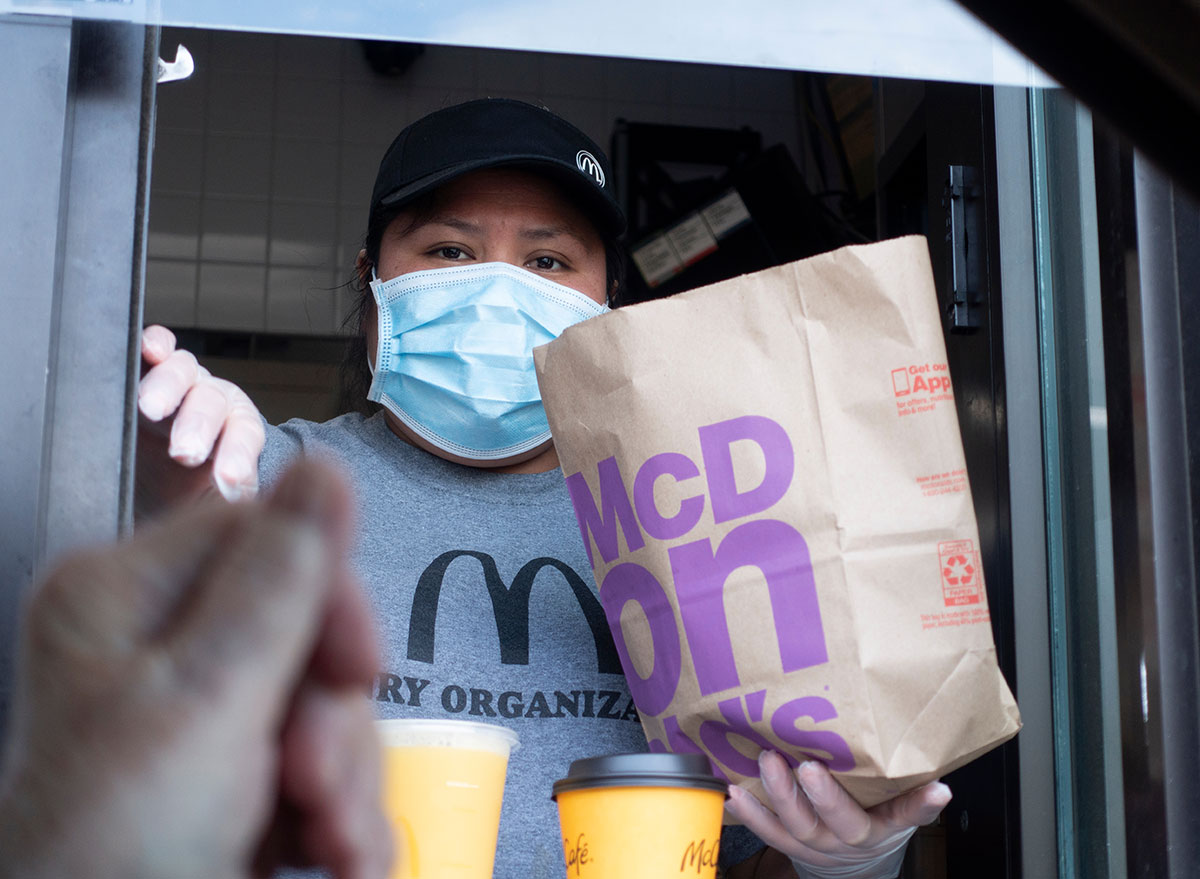 Now this one really grosses us out. Even though most McDonald's employees report sanitary working conditions at the chain, some have admitted to serving food from the floor. One employee explains, "Many times, buns and nuggets would be dropped onto the floor, just to be picked up and served anyway." Yikes!
Popeyes has a special seasoning it keeps secret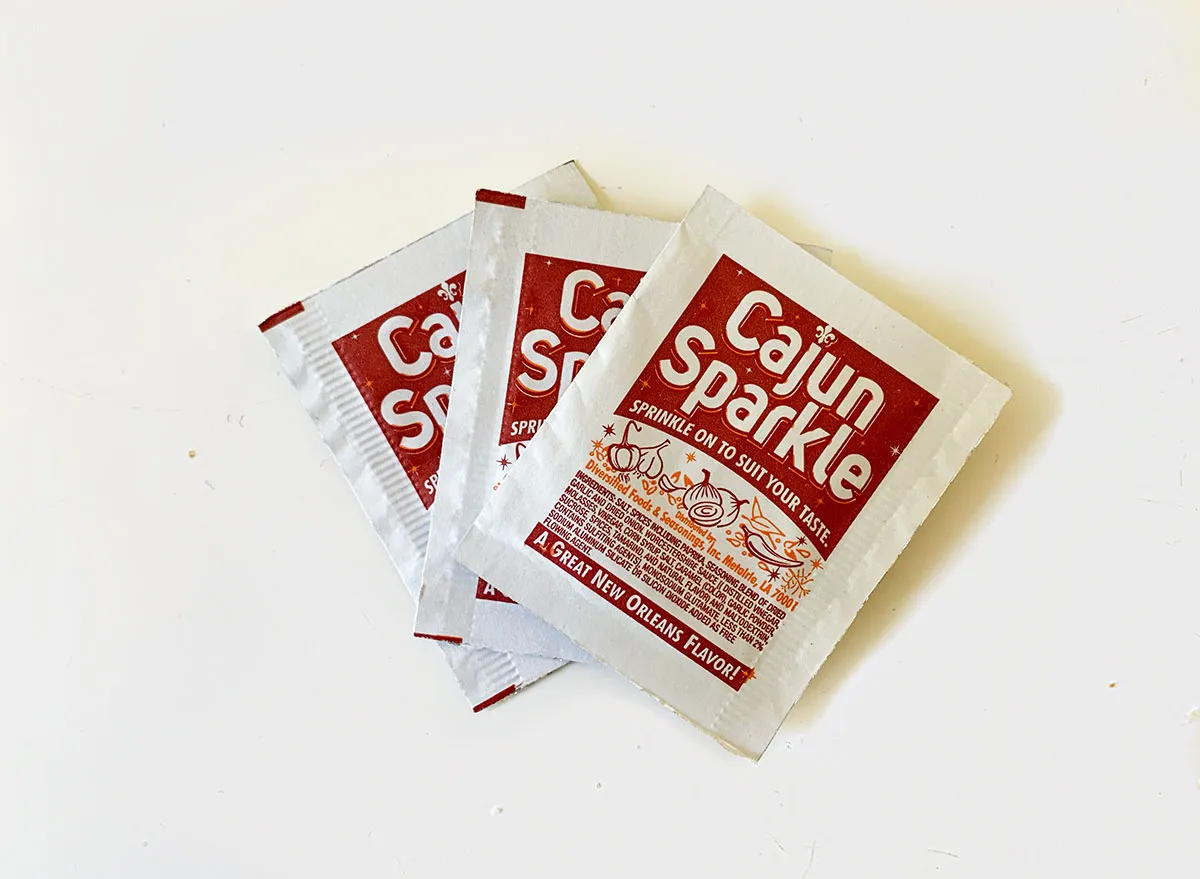 Even though the Cajun seasoning isn't on the chain's menu, you have to know to ask for it, according to a former Popeyes employee. Not only is the item itself a secret, so is the full ingredients list (Edamam reports that it likely includes cayenne pepper, MSG and paprika, among other things.) So, don't be afraid to ask for this secret seasoning next time you're at Popeyes.
Any drink at Chick-fil-A can be a frosted beverage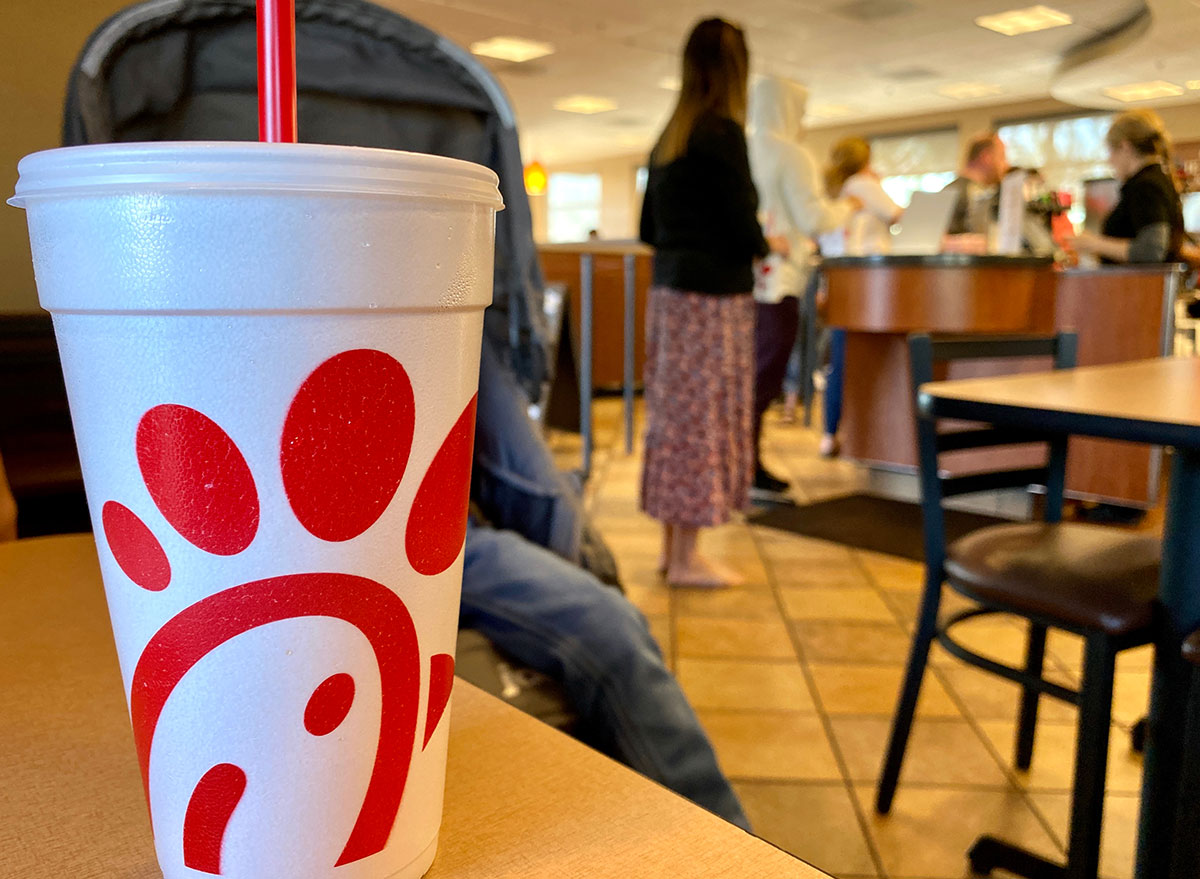 If you're a fan of frosted beverages, Chick-fil-A will make all your dreams come true. No matter what drink you're in the mood for, you can make it into a frosted beverage by blending it with a Chick-fil-A IceDream, according to Brooke Anderson on TikTok. Frosted root beer? Yes, please!
Two popular syrups at Dunkin' may be identical
Dunkin' may be playing mind tricks on you by using the identical recipe for two popular syrups and giving them different names (but adding food coloring to one). A TikTok video revealed that the French Vanilla Swirl and Pink Velvet Swirl are exactly the same syrups, except for the fact that one has added pink coloring.
Hooters girls can get fired for this one shocking reason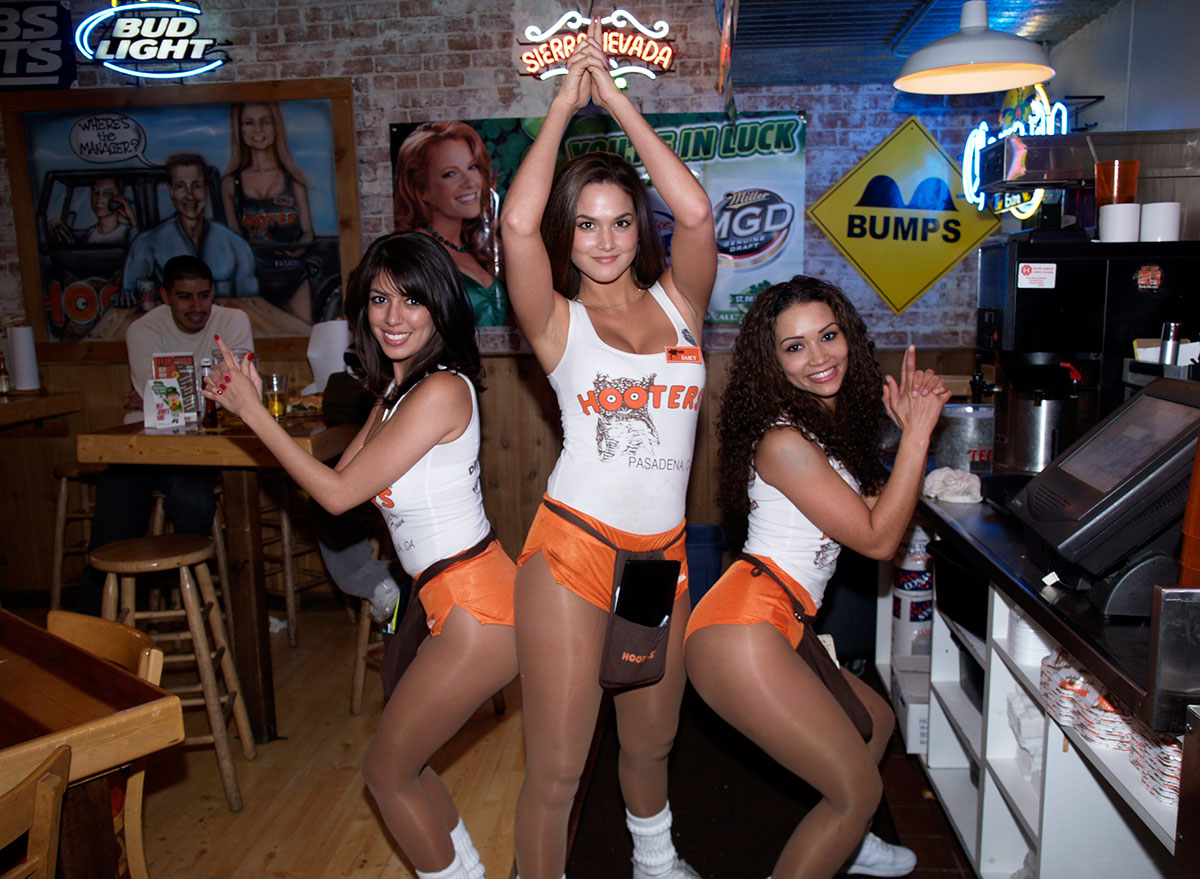 We've already mentioned the detailed icky contract that the Hooters servers must sign before starting their jobs, but another thing that a former Hooters server revealed is that they can get fired over weight gain. She explains that if higher ups notice a change in their physical appearance, servers are given 30 days to lose the weight or they will be fired.
You don't need to order appetizers at Texas Roadhouse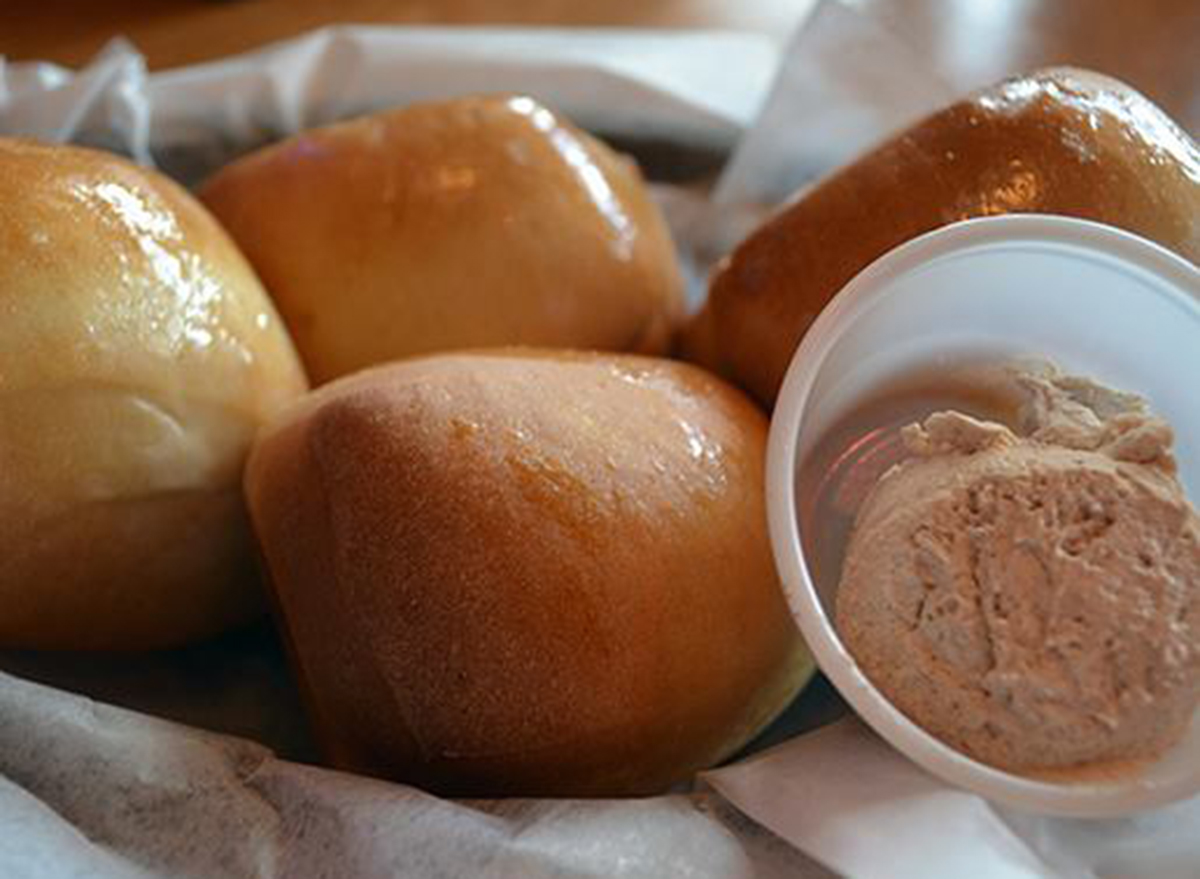 There is nothing better than the restaurants that serve you so many complimentary starters that you don't even need to order appetizers—and Texas Roadhouse is one of those places. The famous free bucket of peanuts and basket of warm, fresh-baked bread with butter should be enough to hold you over until your main dishes arrive.
Popeyes drive-thru employees are timed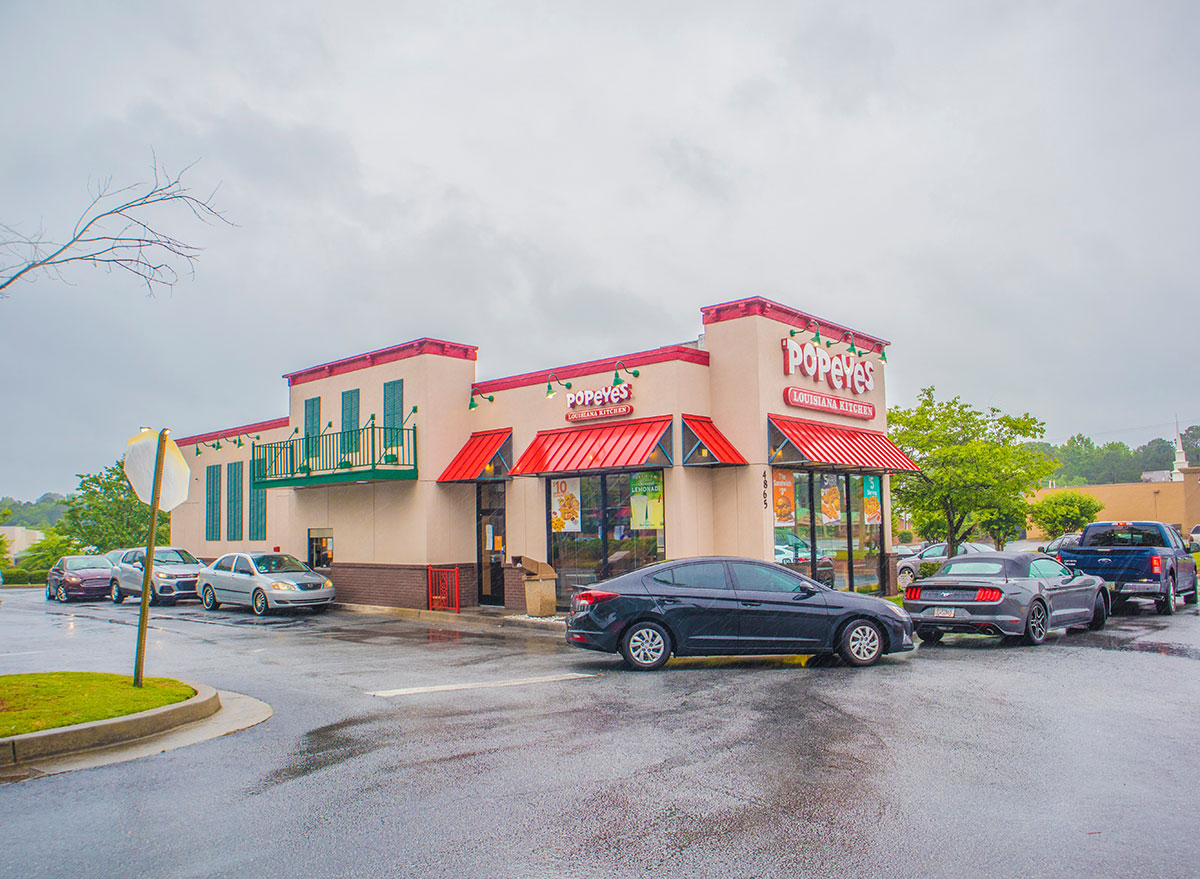 If you're wondering how Popeyes drive-thru employees are so quick with getting your order handed to you, it may be because they're timed. According to a Popeyes employee, the standard for optimal drive-thru order time is under one minute, which seems incredibly quick. So, after some practice and as long as there aren't any customer inefficiencies when ordering, you should have your order out in no time.
For more, check out the 108 Most Popular Sodas Ranked By How Toxic They Are.
Rachel Linder
Rachel is an Associate Editor responsible for compiling the daily Eat This, Not That! newsletter, making TikTok and YouTube videos for the brand, writing articles for the site, creating original graphics and providing direct assistance to the editors when needed.
Read more about Rachel