Olympians Reveal What the Food Is Like in Olympic Village
Not every meal deserves a gold medal.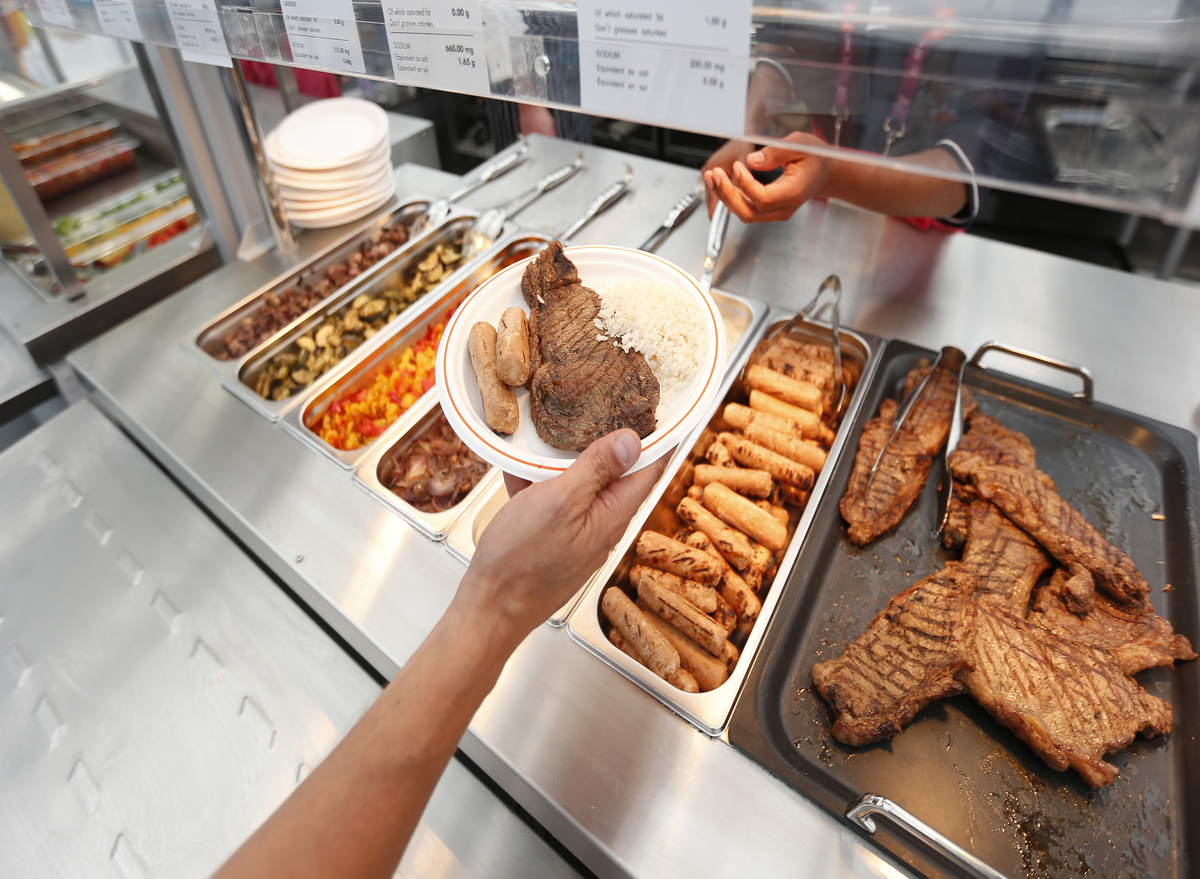 The Olympic Games usually bring to mind athletic physiques, healthy bodies, and strict nutritional guidelines for peak performance. But the amount of food the Olympic Village dining halls provide for their visiting athletes is absolutely mind-blowing.
It's become the food court many of us can only construe in our dreams, offering every type of cuisine you can imagine, from junk food (Big Macs, churros, doughnuts), to Asian, Indian, Mexican, and Italian cuisines, to even regional delicacies from the hosting city (Lillehammer, Norway served reindeer).
As soon as the Tokyo Olympics got underway, we immediately started hearing (and seeing) athletes rave about the expansive selection of quality food. Here's a quick breakdown: Two dining halls offer over 700 menu items for the 18,000 competitors around the clock. It's estimated that 48,000 meals are served daily.
Japanese staples such as ramen and udon noodles, grilled Wagyu beef, and tempura are all available. But, as AFP reports, raw fish is off the menu because, "Safety rules mean rolls will only feature cooked shrimp, canned tuna, cucumber and pickled plum."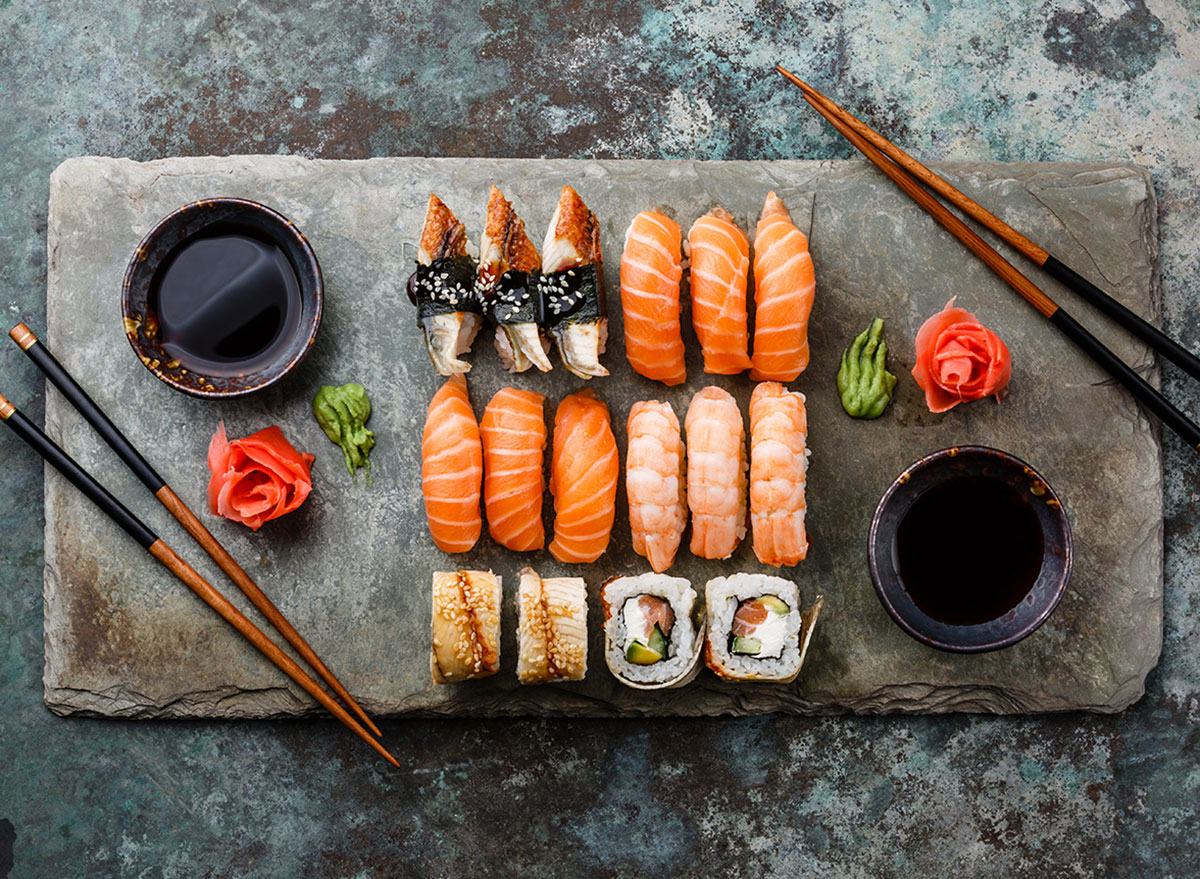 And now that athletes are becoming more active on social media, we're getting an up-close and personal take of what these decorated athletes are eating while getting in tiptop shape. It won't be long before we're treated to an entire Olympic menu with a simple scroll through our feeds.
It's become clear that for Olympians, what they get to eat while competing is just as enjoyable as the competition itself. And sometimes more rewarding. Here are just some of the foods athletes have enjoyed at the Olympics Village over the years.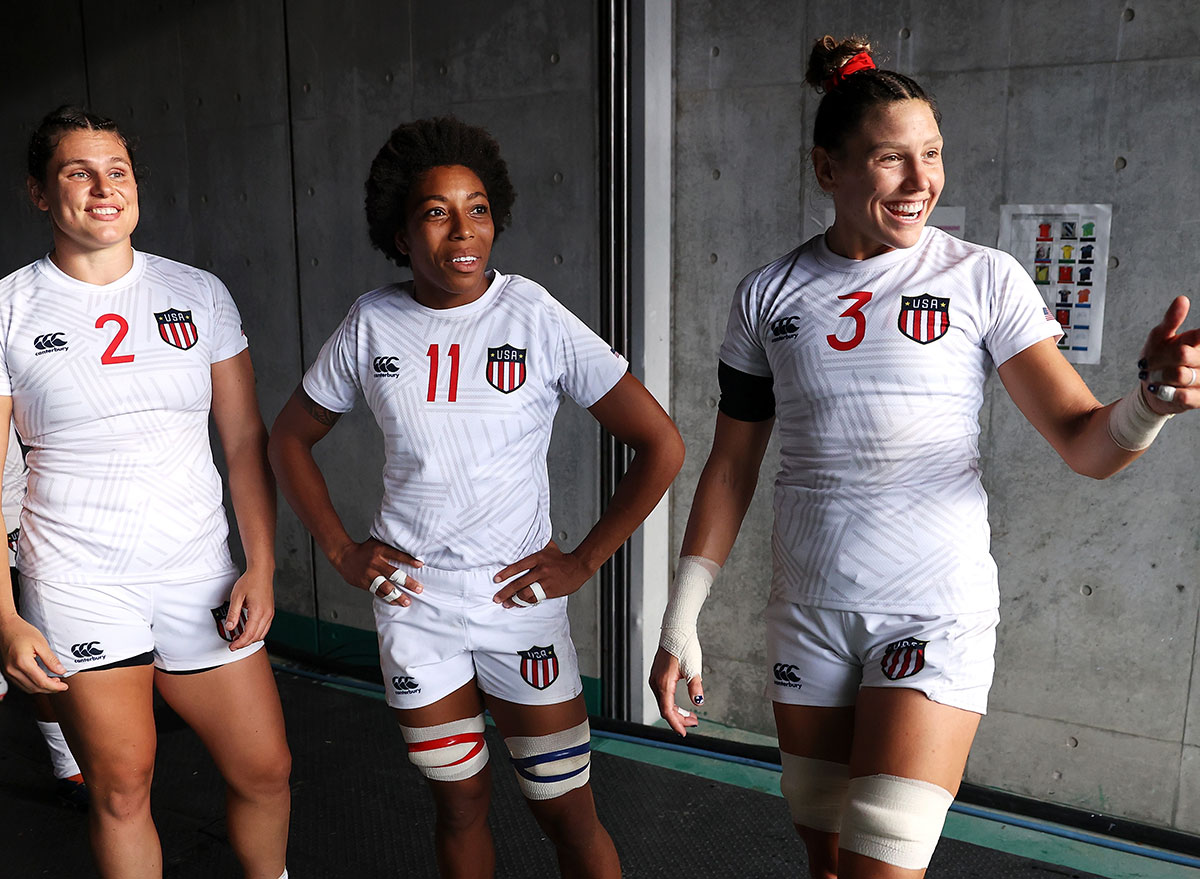 By all accounts, the TikTok posts of USA rugby player Ilona Maher make it look like she may be enjoying the myriad ways to end up in a food coma more than anything else. She has taken to TikTok to show us all just what we're missing by not being at the Tokyo Olympic Village food hall.
Some of her recent favorites include deep-fried camembert, spring rolls, ramen and gyoza.
Now, don't miss This Is the Exact Breakfast, Lunch, and Dinner Gold Medalist Simone Biles Eats to Stay Fit.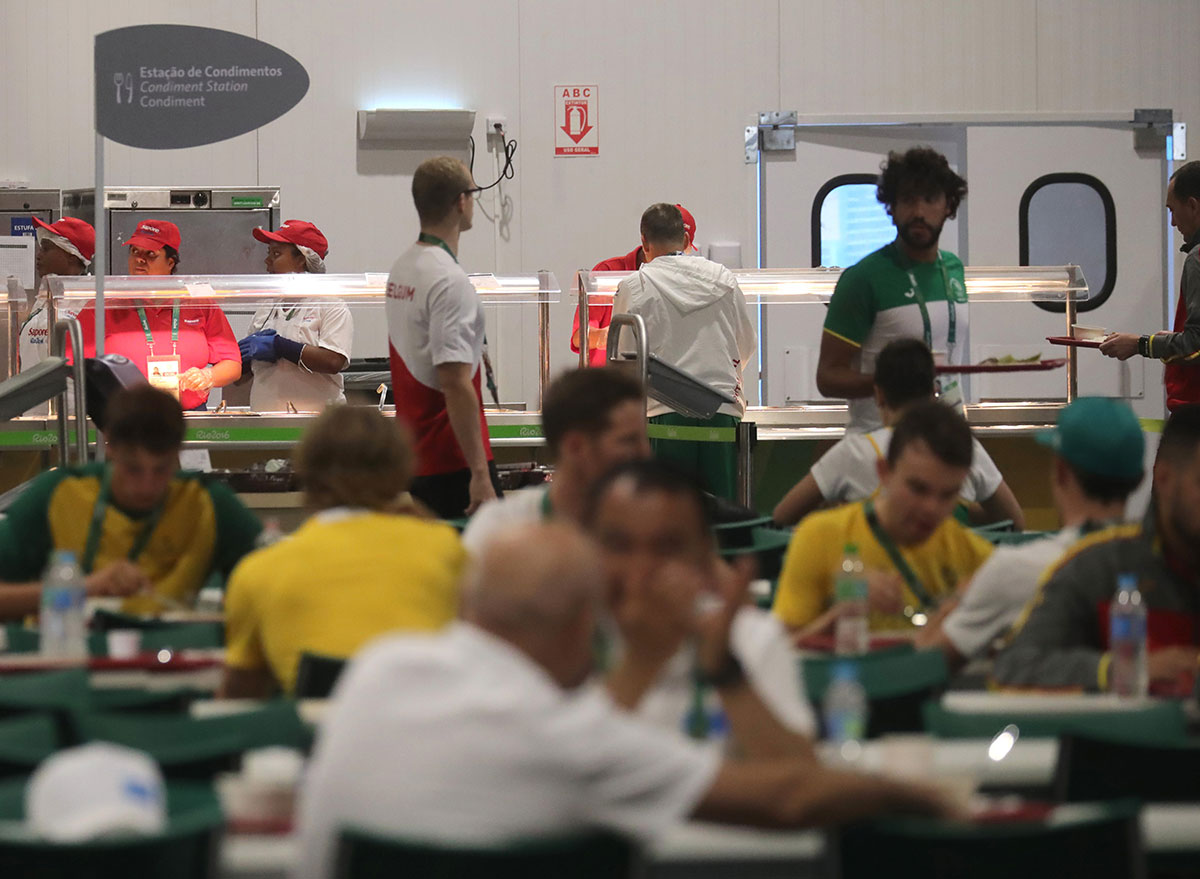 To get an idea of the expansiveness of an Olympic dining room, take a look at the 2016 Olympics in Rio de Janeiro, which fed 11,000 athletes who burn calories like fueled furnaces. Australian taekwondo pro Hayder Shkara, who made his Olympic debut at the 2016 Rio Olympics, posted an Instagram video of the cafeteria. That's….a lot of food.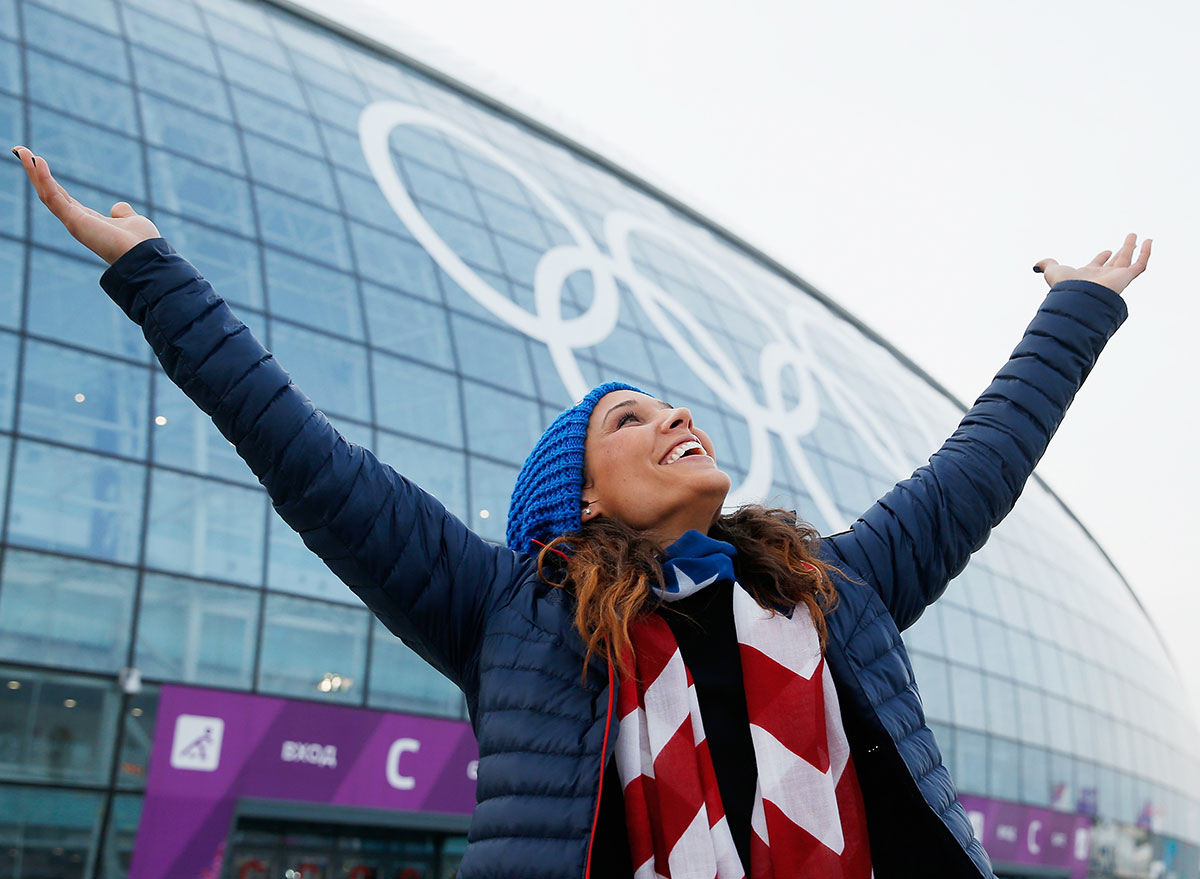 American bobsledder Lolo Jones made headlines at the 2014 Sochi Olympics for something other than her athleticism. She hated the food. In fact, she hated it so much, she took to Instagram to post a video of her eating some type of stew-like meal described as re-manufactured dog food.
"Just pretend it's a nice, juicy steak," Jones said in the clip. The video was quickly deleted. The menu at the Sochi Olympics included blini (thin, crepe-like pancakes), borscht, pelmeni (Russian dumplings), and shashlyk (meat skewer).
For more insight on what Olympians eat, see Naomi Osaka Reveals the Exact Breakfast, Lunch, and Dinner She Eats to Stay Fit.
American swimmer, and two-time gold medalist at the 2008 Beijing Olympics, Garrett Weber-Gale, didn't make the London 2012 Summer Olympics team but went anyway to cheer on his teammates. He wrote an entire op-ed for Bon Appetit describing the food scene at the Olympic Village dining hall.6254a4d1642c605c54bf1cab17d50f1e
"The Indian section (a favorite of mine) offered several types of curried rice, pickled cabbage salads, stewed meats, spiced fruit salads, and naan bread with different dressings," he wrote. "Over in the Chinese section, there were several duck dishes, fried rice, stir-fries, spring rolls, dumplings, noodles, orange chicken, beef lo mein, and more. The Italian station nailed several classics including carbonara, pizza, meatballs, scaloppini, radicchio salad, roasted vegetables, tomato salads, salumi, and plain old marinara sauce with pasta. Like sushi? They got it. The 'American' offerings included roast chicken, burgers, pasta salads, macaroni and cheese, corn on the cob, potato salad, steak, and a massive salad bar with fresh and pickled vegetables, nuts, dried fruits, and dressings. If you like cheese, then you'd love the French section. From Somerset Brie to Cashel Blue (actually an Irish cheese, but who's complaining?), and Caboc, there was a wide assortment, all accompanied by crackers, breads, and jams. Want the food of the home country? You can get roast Welsh lamb shoulder, sea trout with almonds, roasted potatoes, savory puddings, and, of course, fried fish — with or without chips. All of the food was on point. My one-sentence review? The London Olympics Dining Hall pulls out all the stops."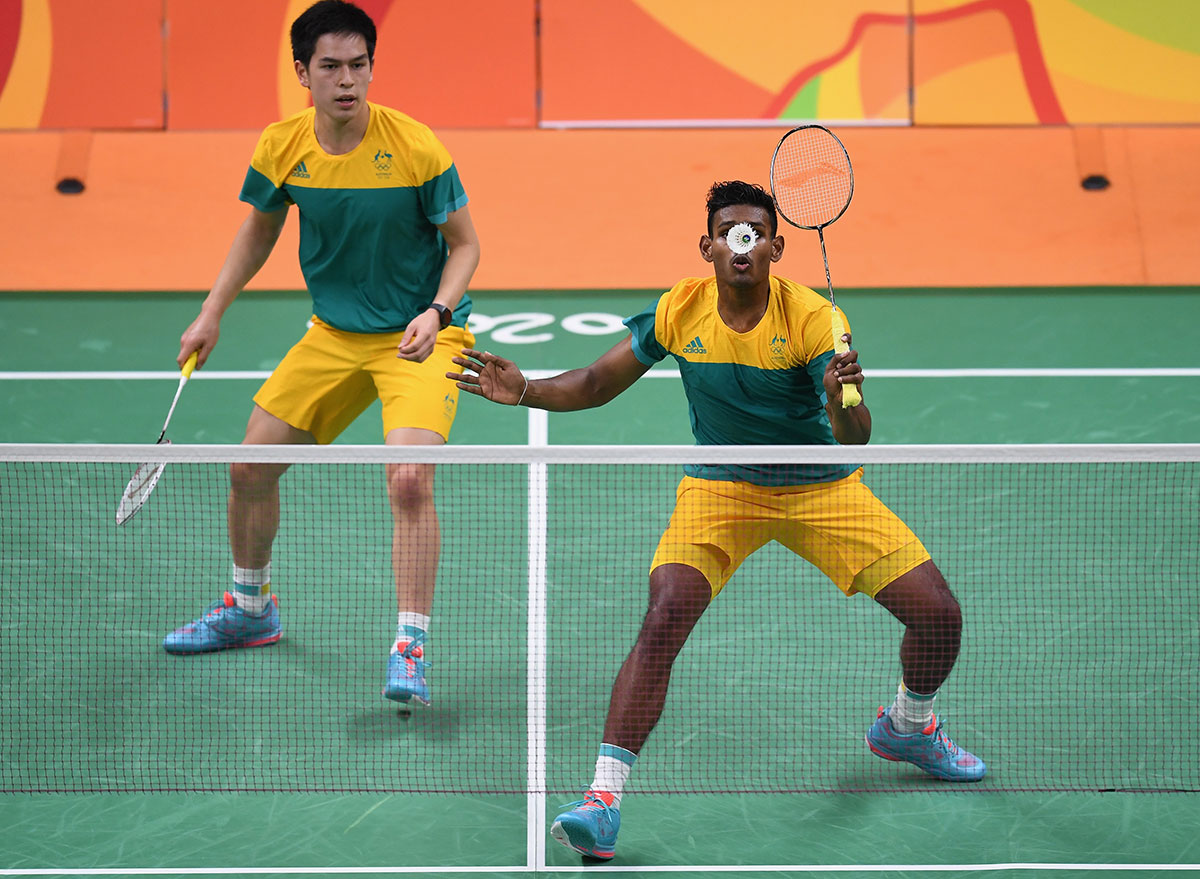 Who can forget the time Australian badminton player Sawan Serasinghe went "all in" after he and his teammate lost to a Chinese Taipei team in the final showdown in Rio. He said goodbye to the 2016 Olympics (and his heretofore impressive abs) in a very American way: by choking out his emotions with junk food.
Serasinghe's caloric revenge consisted of six burgers, six large fries, 40 chicken nuggets, and six brownies. The Telegraph pegs the dainty meal at more than 8,000 calories.
Now, be sure to check out The 8 Unhealthiest McDonald's Burgers of All Time!
Many Olympians, especially those not from Norway, were caught off guard when they saw osteburger on the menu at the Winter Olympics in Lillehammer. Peter'n Blegan of Peter'n Fast Food said it's not just Americans;  people from Norway even found "osteburger" confusing when they first saw it arrive. "They were a little skeptical at first," he said. "Ten years ago, if you said fast food in Norway, it meant a hot dog. Now, it's a hamburger and french fries." Osteburger, by the way, just means "cheeseburger" in Norway.
Athletes visiting the sea-faring people of Norway also had sea-faring indigenous fare to choose from, including reindeer, moose, and herring. There were also many spots offering the comforts of home (that were more recognizable) such as hot dogs, burgers, and pizza.
Check out This Major National Pizza Chain Is Falling Out of Favor with Customers, Data Shows.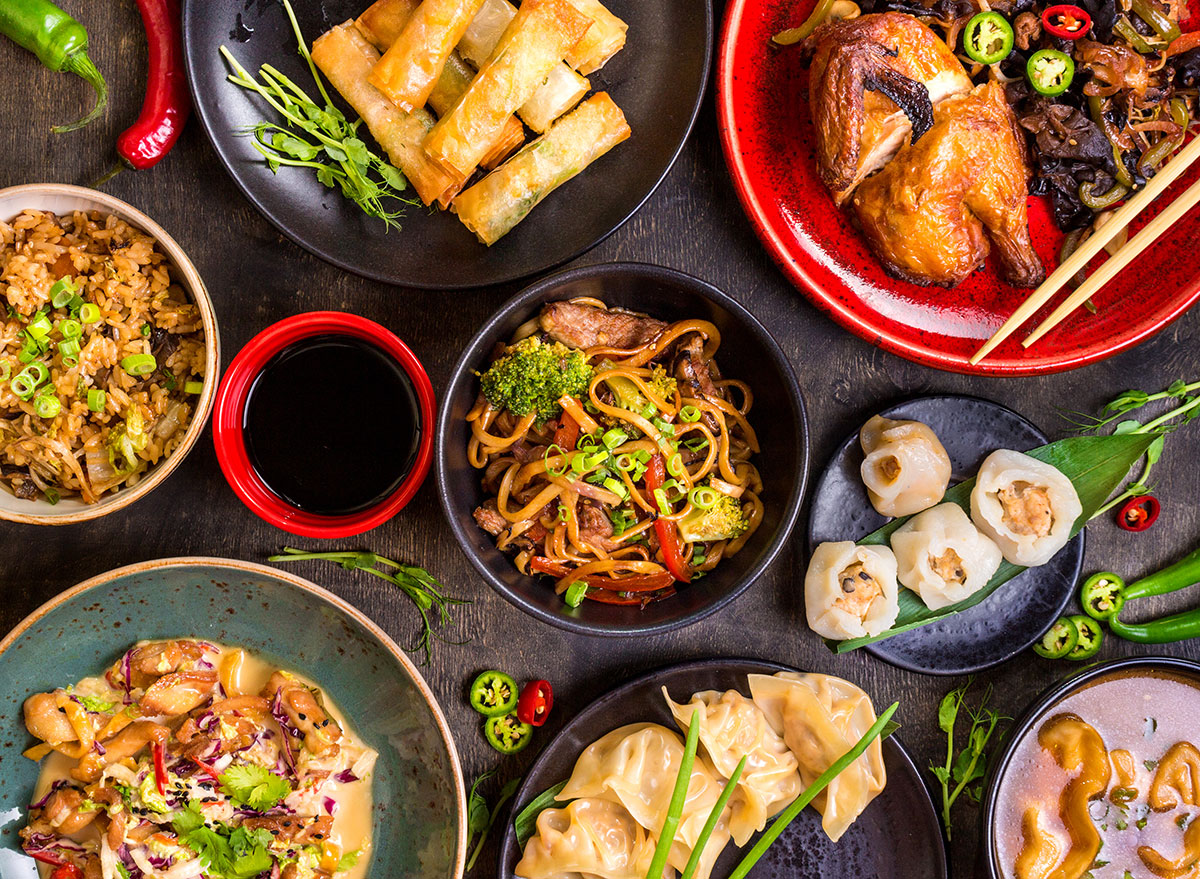 To make sure each country felt at home, the Pyeongchang Food and Beverage Team created an 18-page menu representing regions from around the globe. Like many Olympic Games that preceded it, as well as Tokyo, athletes had their choice of various types of international cuisine in addition to plentiful vegetarian, vegan, and gluten-free options.
According to Food & Wine, "All the food [was] dished out by one of six themed buffets: Salad, Italian, Asian, World, Korean, and Halal. There is an obviously large array of things like fruits and vegetables, including 13 whole, cut and dried fruits as well as around 20 fresh, steamed, cut, blanched, sauteed, seasoned, or grilled vegetables. The nine different varieties of bread, six kinds of eggs, pizza, and pasta stations aren't too surprising either."
American snowboarder Chloe Kim was in food heaven, as she often tweeted about what she was eating and what she wanted to eat.
All of those food choices must have been the incentive Kim needed to bag a win for Team USA. At 17-years-old, Kim became the youngest woman to win an Olympic snowboarding gold medal.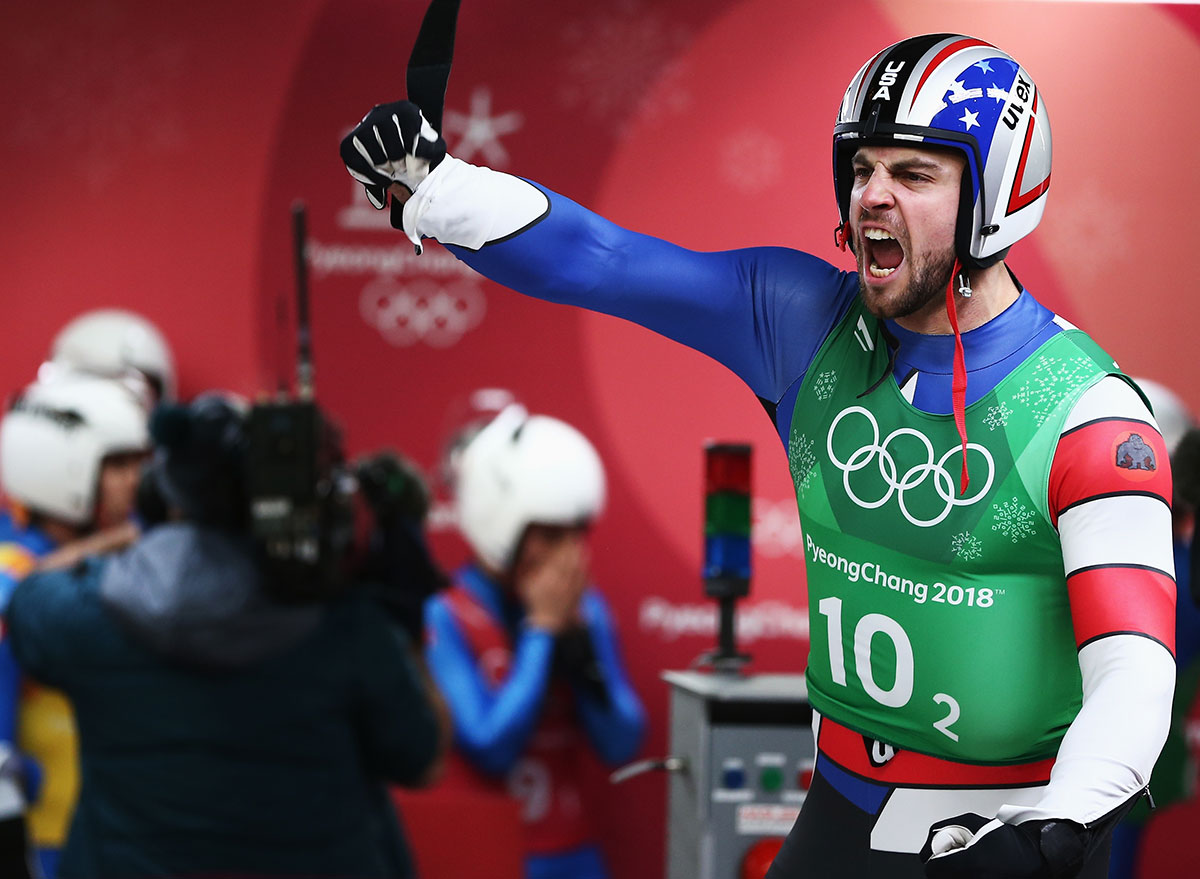 Luger Chris Mazdzer won a silver medal after destroying a piece of pizza in a single bite. Lauren Gibbs, a member of the women's bobsled team, captured—and Tweeted—him eating what he referred to as his "last supper" before competing. Not one to be outdone in any sport, Mazdzer fits an entire slice into his gullet in one go. Meanwhile, Gibbs responds to his stunt with a simple, "You're a savage."
For more, don't miss: The One Food That Olympians Refuse to Eat When Training.