This Popular Thanksgiving Food Has Skyrocketed in Price
But, one essential holiday staple is actually cheaper than usual this year!
Okay, first, the bad news. The rumors are true… Thanksgiving dinner is going to cost you more this year. In a time filled with shortages, supply chain issues, and other delays in processing, the toll will certainly be felt during the last leg of 2021. The American Farm Bureau, as reported by Axios, estimates that the tradition of celebrating Thanksgiving, in particular, will see a 14% increase in cost for a 10-person gathering.
The American Farm Bureau's informal survey of prices at grocery stores across the country showed an increase in price over the past year of the most popular Thanksgiving foods. The bureau's senior economist cited the culprits for these spikes in costs as "dramatic disruptions to the U.S. economy and supply chains over the last 20 months; inflationary pressure throughout the economy; difficulty in predicting demand during the COVID-19 pandemic, and high global demand for food, particularly meat." But, before you scrap the big feast entirely, the good news is that a whole Thanksgiving meal this year will still come out to about $6 per person, the Bureau notes.
To see just how much each Thanksgiving food on your table will cost this year, keep reading to see the lowest to highest price hikes. Then, if you're a last-minute planner (eek!), check out our 30 Thanksgiving Recipes That Take 30 Minutes.
14-ounce bag of cubed stuffing mix: $2.29 (down 19%)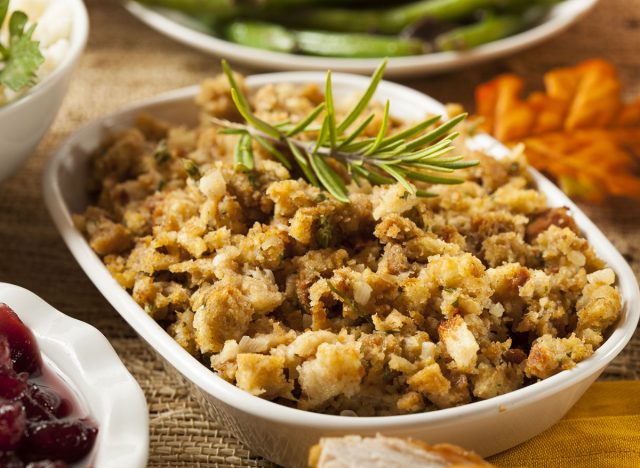 Time to rejoice stuffing-lovers, your favorite side is actually more affordable this year to the tune of about 52 cents per bag—but, it's the only dish in this lonely category.
​​Half-pint of whipping cream: $1.78 (up 2%)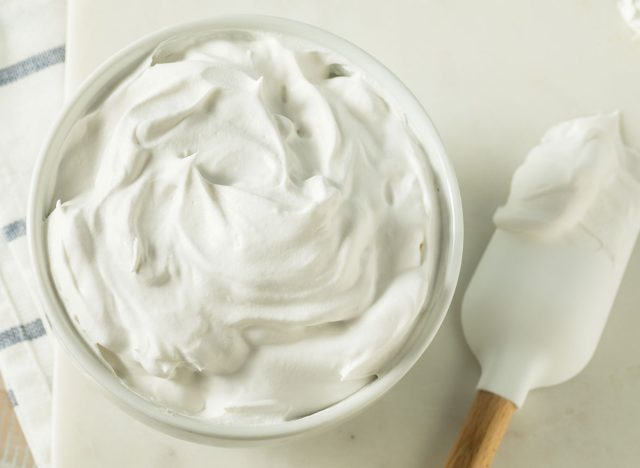 For some reason, whipping cream is often the hardest-to-find ingredient right before Thanksgiving. Although, 2% doesn't seem like too bad of an increase considering some of the dairy shortages throughout the year.
3 pounds of sweet potatoes: $3.56 (up 4%)
If you're a super-fan of the marshmallow-topped sweet potato casserole, you're in good shape this Thanksgiving. For 3 pounds of this tuber, you're only going to only have to shell out an additional 12 cents.
1 gallon of whole milk: $3.30 (up 7%)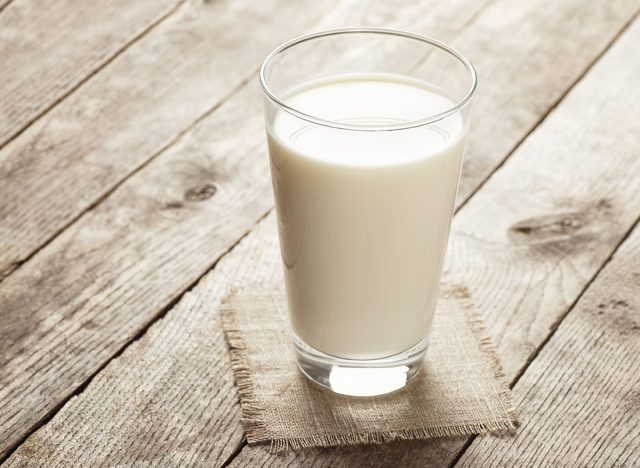 Seven percent is not an extravagant increase for this staple on just Thanksgiving, but 22 cents extra for milk per week over the course of a year will add up.
Pumpkin pie: $8.83 (up 10%)
For some, Thanksgiving is not complete without a pumpkin pie topped with whipped cream. This year, you'll be paying an extra 78 cents for this after-dinner treat.6254a4d1642c605c54bf1cab17d50f1e
12-ounce bag of fresh cranberries: $2.98 (up 11%)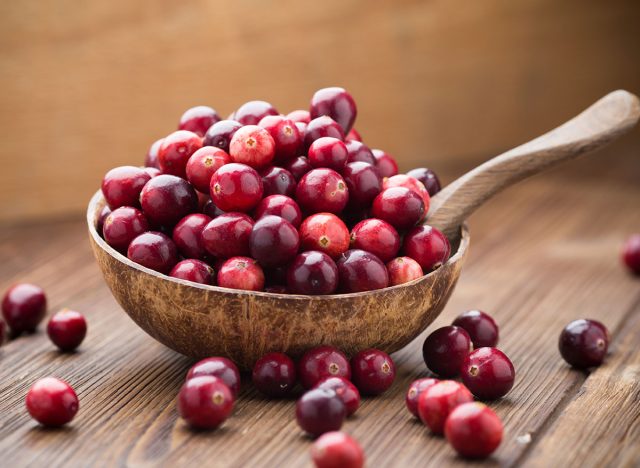 If homemade cranberry sauce is your jam, you're going to be paying about 29 cents more for a bag than last year. Considering you probably use one or two of these in a year, however, you aren't going to take this hit very hard.
1-pound veggie tray (carrots & celery): 82 cents (up 12%)
Since the price of this quick appetizer is not exorbitant, a 12% increase only comes out to about 9 cents. We're betting if you buy and cut your own veggies, you'll save even more money.
Ingredients to prepare the meal: $3.45 (up 12%)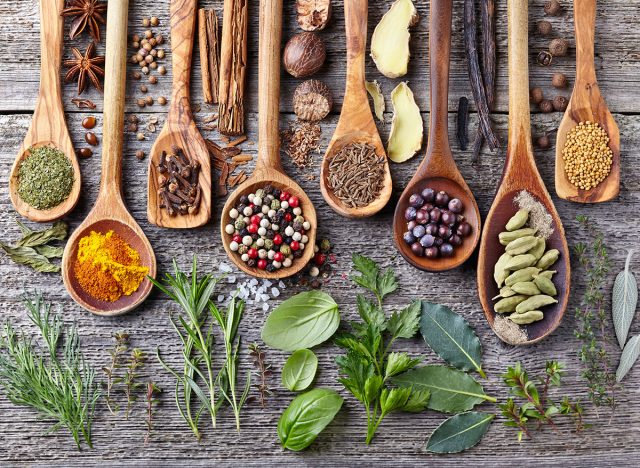 While the Bureau does not specify what these ingredients are, we assume herbs and aromatic vegetables like onions qualify. You'll be spending about 36 cents more on your mise en place this year.
5-pound bag russet potatoes: $ 2.96 (up 16%)
Creamy mashed potatoes are an essential part of Thanksgiving. They're going to cost about 34 cents more this year… womp womp.
1 dozen dinner rolls: $3.05 (up 15%)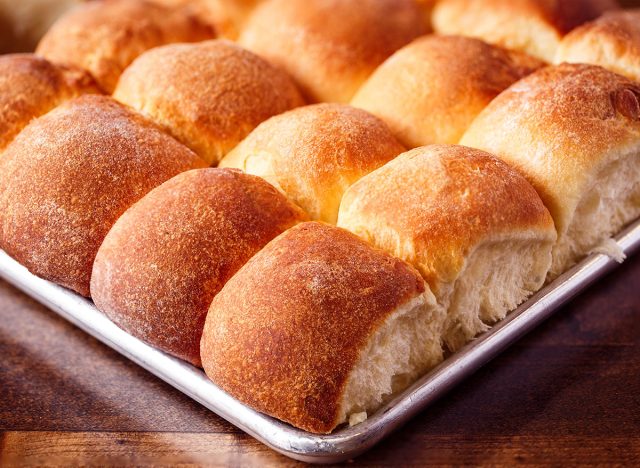 If your dinner isn't complete without a toasty warm roll slathered with butter, then you're going to see a 39-cent increase for this Thanksgiving staple.
2 frozen pie crusts: $2.91 (up 20%)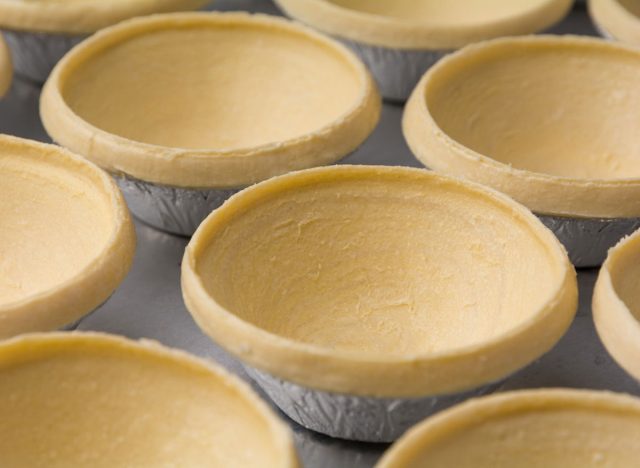 If you're planning on whipping up a few pies but don't want to roll out your own crusts, you're going to be spending an extra 50 cents for just the shells.
16-pound turkey: $23.99 or approximately $1.50 per pound (up 24%)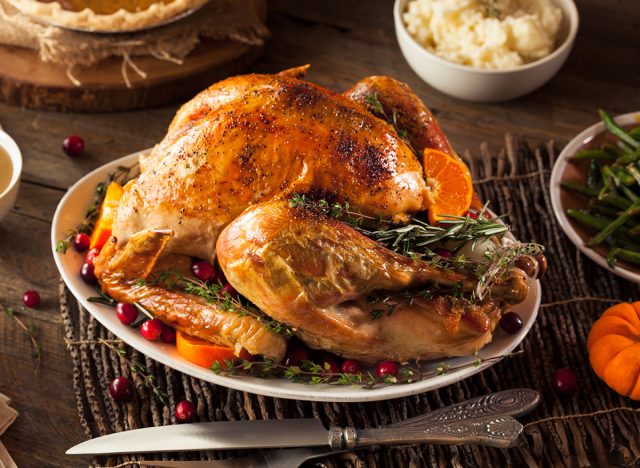 You've probably heard whispers about this already: The star of the show, turkey, is going to be the item that has skyrocketed the most in price in 2021. If you already bought your turkey, you could have spent close to $5 more than in 2020. However, you may be in luck if you've waited until the last minute, because grocery stores are beginning to advertise lower-priced turkeys later this year, according to the Farm Bureau, USDA Agricultural Marketing Service's data. Looks like the turkeys are pulling our legs this year!
Here are more ideas for your Thanksgiving feast: