5 Worst Drive-Thrus of 2020
Time for these fast-food chains to up their drive-thru game.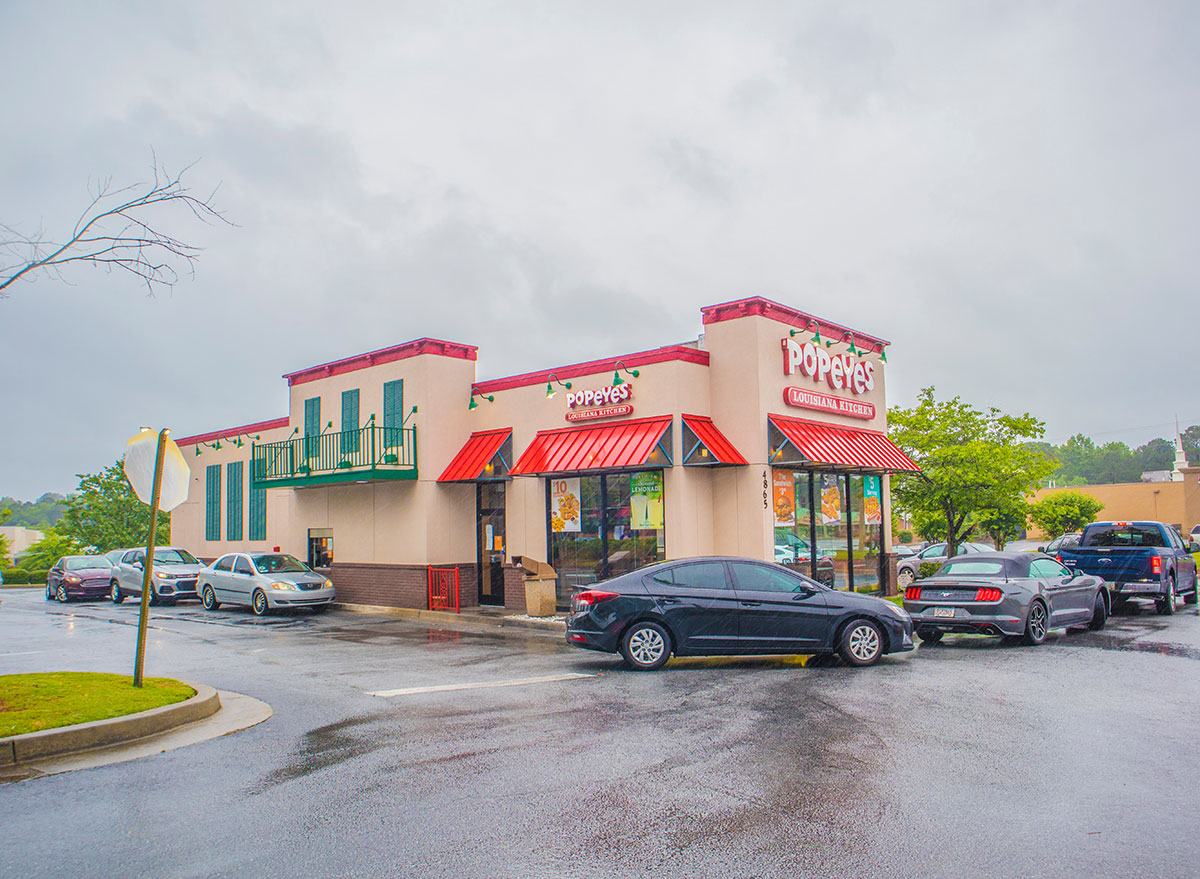 Americans have been eating in their cars for almost as long as they've driven them (well, at least since the 1920s). It all began with a then-new restaurant concept known as the "drive-in," where customers would pull into a restaurant parking lot and be served by "carhops" delivering food to their car.
The late 1940s saw the opening of the first "drive-thru" restaurants, which utilized two-way speakers to connect the customer to an employee inside. Drive-thrus differ from drive-ins in that their model presumes customers will leave with their food and eat it off premises. Over the ensuing 60 years, drive-thrus didn't evolve all that much, according to fast-food restaurant trade publication, QSR,  which has been studying the drive-thru sector for more than 20 years and has, for the past 22, been surveying Americans regarding how various drive-thrus have been performing.
However, these last few years have seen a number of technological innovations that have helped make drive-thrus a sleeper hit of the coronavirus pandemic. Such innovations include order-ahead platforms that are intended to reduce wait times (although restaurants are not so pleased about this kind of order-ahead app).
This year's QSR Drive-Thru Study included the following performance measures to come up with the best and worst in American drive-thrus:
Speed of service
Friendliness of staff
Cleanliness and sanitation
Menu item availability
Quality of menu items ordered
Order accuracy
According to the survey, this year's overall "best" drive-thru out of the 17 included in the running is Chick-fil-A, which came in first place in every category except Menu Item Availability (although only Arby's outperformed it in this category). Panera Bread, Arby's, and Culver's tied for second place, and third place saw a tie between Wendy's and Dunkin'.
But which of the top 17 fast food drive-thrus fared most poorly? Read on for the worst drive-thrus of 2020.
For more, check out the Saddest Restaurant Closures In Your State.
Jack in the Box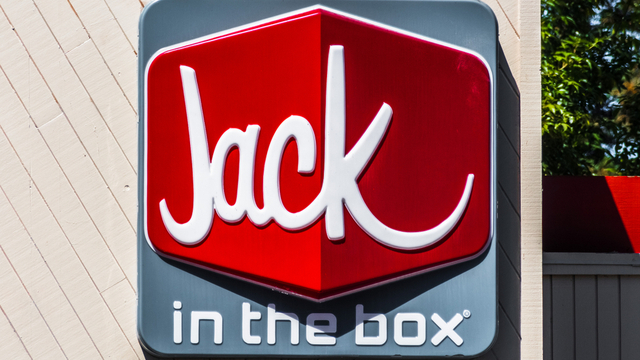 You'd think Jack in the Box would have its drive-thru game down by now considering it has been in the drive-thru business since 1951 (making it the most "experienced" drive-thru included in this year's QSR survey). However, Jack in the Box was ranked fifth from the bottom in terms of overall customer satisfaction. Jack in the Box did particularly poorly in the categories of speed of service (in which it was ranked third worst) and quality of menu items (tying for worst with KFC and Taco Bell.)
Sign up for our newsletter to get daily recipes and food news in your inbox!
McDonald's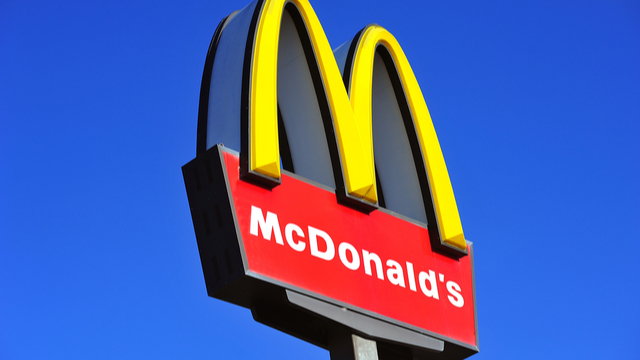 Last year's QSR Drive-Thru Study indicated consumers were disappointed in McDonald's drive-thru performance. But there was also reason to hope for improvement since the Golden Arches acquired a company called Dynamic Yield to help develop artificial intelligence to make the drive-thru experience more seamless. The resulting innovations were deemed an objective success. In fact, McDonald's improved its drive-thru speed by 30 seconds this year.
However, it's clearly not enough: McDonald's landed on the bottom of the drive-thru list this year.
Bojangles'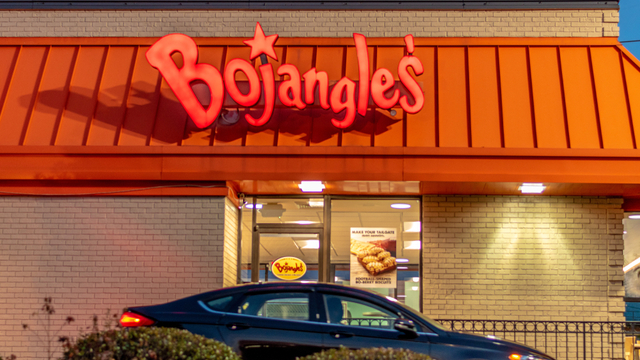 Bojangles' is one of the 50 largest restaurant chains in America, so they must be doing something right, despite tying with McDonald's for one of the bottom spots on this year's drive-thru list. According to the survey, its speed of service, staff friendliness, and availability of menu items leaves a lot to be desired.
Sure, you could do worse than Bojangles' in terms of order accuracy, with respect to which it ranked right in the middle of the pack, and well above these two fast-food mainstays. However, Bojangles' might want to consider cleaning up its act, literally, because it came in dead last (tied with this popular burger joint) in terms of cleanliness and sanitation.
KFC
Consumers ranked KFC second to last of the 17 drive-thru restaurants included in this year's QSR Drive Through Study. Its ratings suffered considerably in the categories of order accuracy (it ranked dead last), quality of menu items (tying for last with Jack in the Box and Taco Bell), menu item availability (it ranked second to last, possibly because customers are so sad about these 7 discontinued KFC foods), and speed of service (second to last).
On the bright side, its staff isn't the unfriendliest, tying with Burger King and McDonald's near the bottom of the pack. And it ranked ahead Bojangles', Burger King, Popeyes, and Checkers/Rally's in terms of cleanliness and sanitation.6254a4d1642c605c54bf1cab17d50f1e
Popeyes
And now we come to the absolute worst drive-thru of 2020. In terms of overall customer satisfaction, Popeyes rode the caboose in this lineup of 17 drive-thus.
In terms of menu item availability, Popeyes ranked last, which is ironic considering the chain is bringing back this beloved menu item). It also came in last in the speed of service category and floated near the bottom in the rest of the categories.
On the flip side, here are the 8 best drive-thrus in America.
Lauren Cahn
Lauren Cahn is a food, health, and culture writer whose work has appeared online and in print for Reader's Digest as well as Health Digest, Huffington Post, Taste of Home, and others.
Read more about Lauren