50 Largest Restaurant Chains in America
Are the most popular restaurants in America the most successful?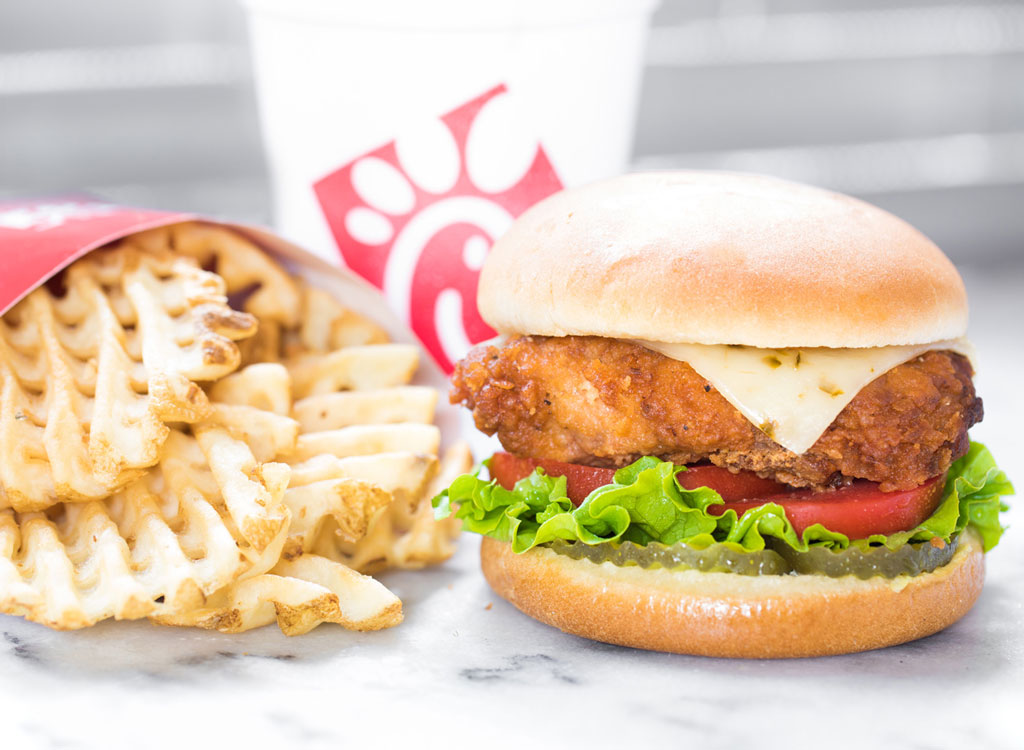 Some of the most popular restaurant chains in the country aren't the most successful. While customers may report how much they like (or dislike) a restaurant on surveys, the true way to tell whether a restaurant is popular or not is to look at where those customers put their money—not where they put their mouth.
That's why we consulted Nation's Restaurant News' 2020 Top 200 report on the top 50 chains with the highest systemwide total sales to determine the largest popular restaurant chains in America. Every year, NRN compiles the data for this report to reveal an "in-depth look at the health of the industry and the performance of its biggest players."
Our list—ranked from lowest to highest in sales—is made up of popular restaurant chains with many locations nationwide (like Chick-fil-A, Burger King, and McDonald's) as well as regional restaurant chains (like Culver's, Zaxby's, and Wawa).
Read on to see if the results meet your expectations, and then discover what the 100 Most Popular Fast Food Items are at these nationwide chains.
BJ's Restaurant & Brewhouse
Total sales: $1.6 billion
Despite having just 200 locations, BJ's found a spot on the same list as fast-food giants like McDonald's and Subway, with the California-based restaurant and brewery pulling in $1.6 billion in sales last year.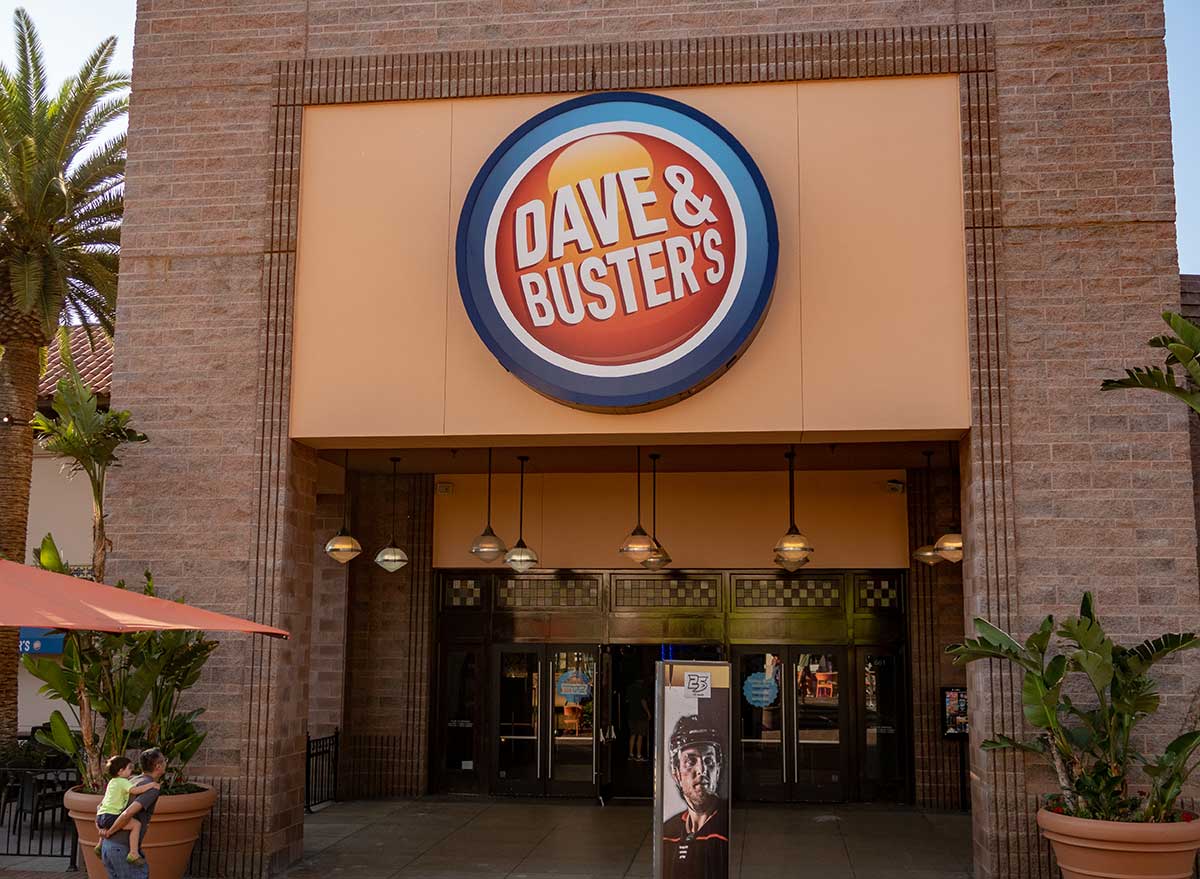 Total sales: $1.33 billion
Although Dave & Buster's—an arcade that doubles as a restaurant—landed among the top 50 restaurants with the highest total sales, that doesn't mean the restaurant chain is as successful as you may think. After the coronavirus hit, the restaurant had to close all 137 locations and may have to declare bankruptcy—just like these 6 Beloved Restaurants That Have Filed for Bankruptcy.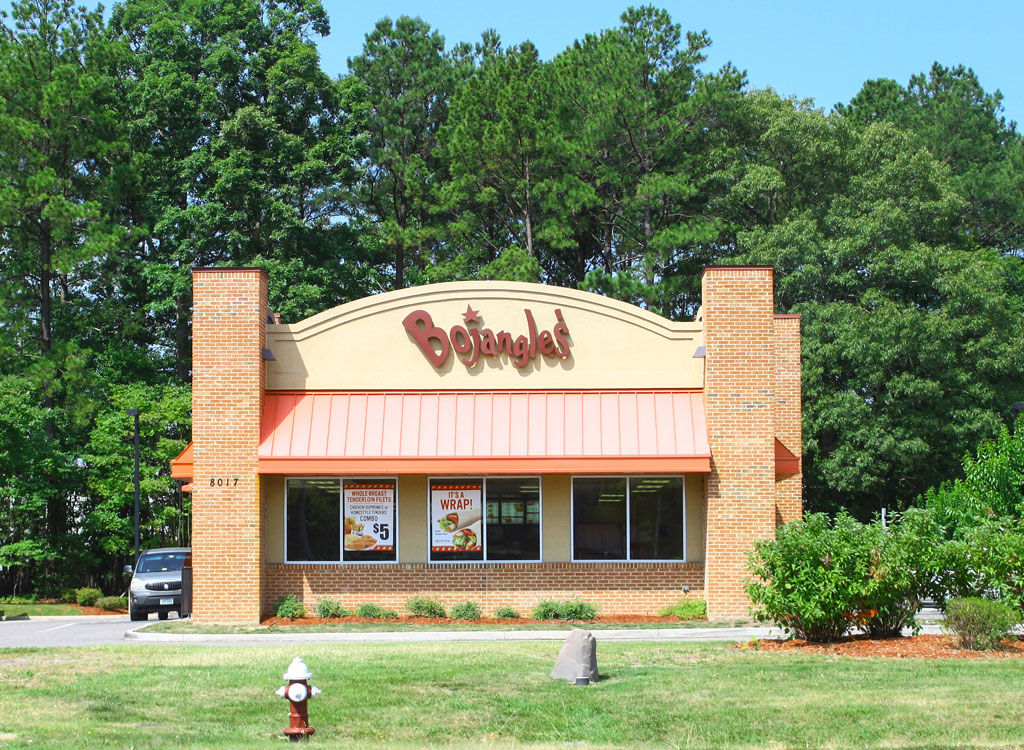 Total sales: $1.33 billion
Bojangles' famous chicken and biscuits are a staple in the southeast.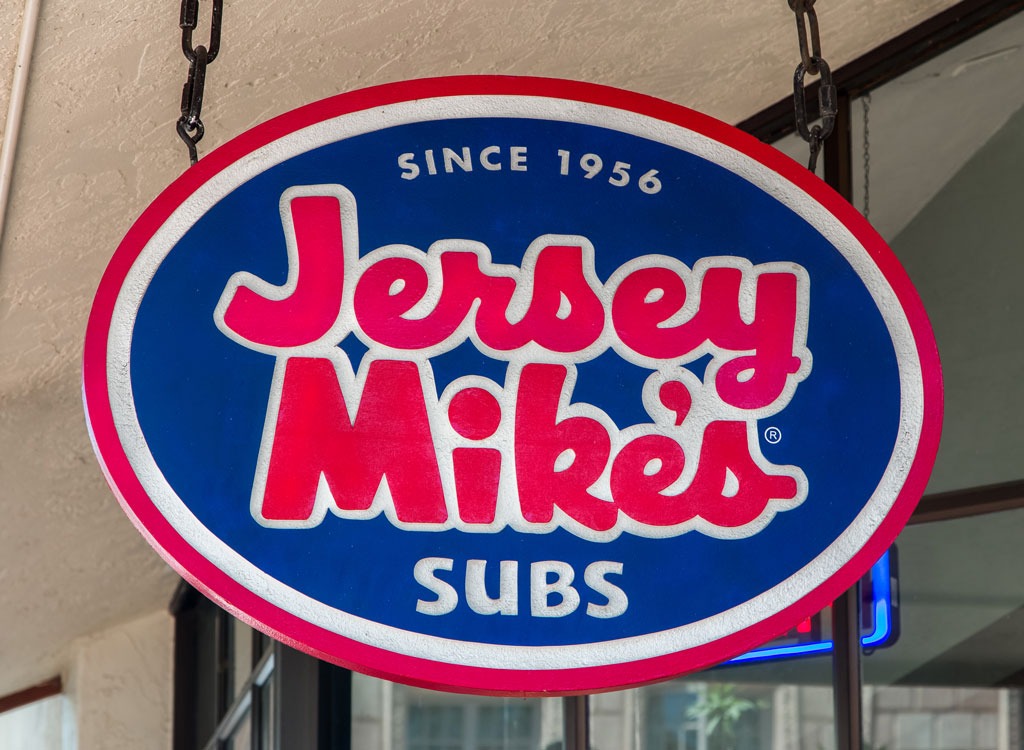 Total sales: $1.34 billion
Despite its name, you can find Jersey Mike's locations all across the country.
Total sales: $1.46 billion
Wingstop expanded from one small Texas restaurant in 1994 to a chain of 1,436 locations globally.
And if you love the chicken chain, here are The Best and Worst Menu Items at Wingstop.
Raising Cane's Chicken Fingers
Total sales: $1.47 billion
This chicken fingers chain earned the top spot on the list of 10 Fastest-Growing Restaurant Chains in America You Need to Try.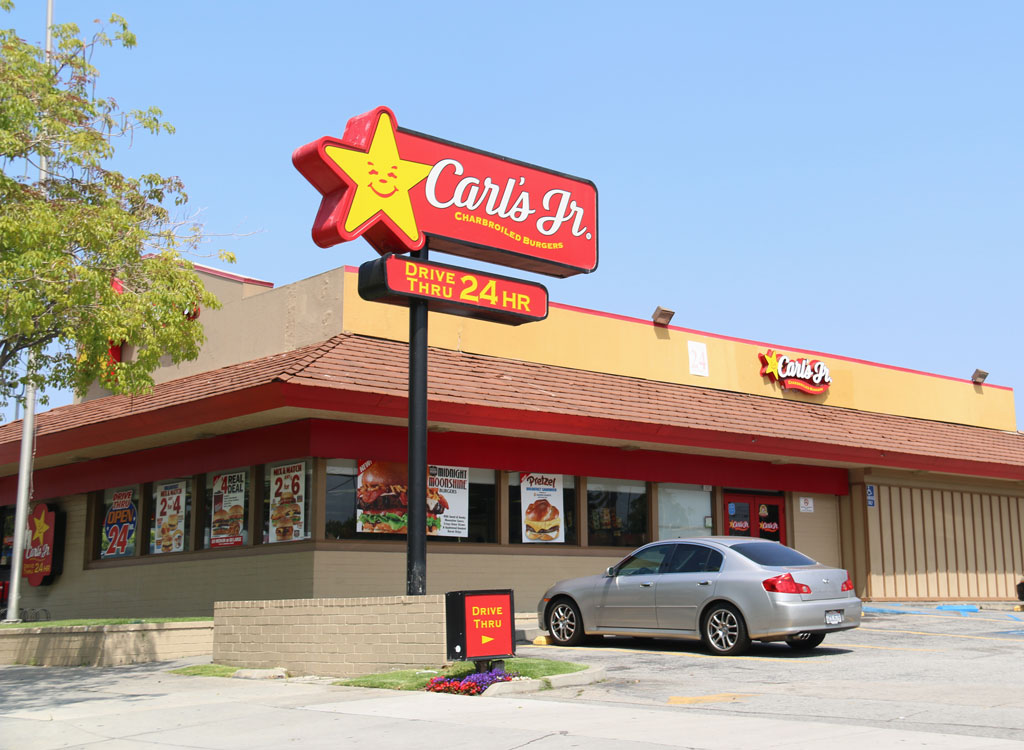 Total sales: $1.47 billion
People love Carl's Jr.'s charbroiled burgers enough to spend $1.4 billion of their hard-earned cash at the burger chain.
Here are The Best and Worst Foods on the Carl's Jr. Menu.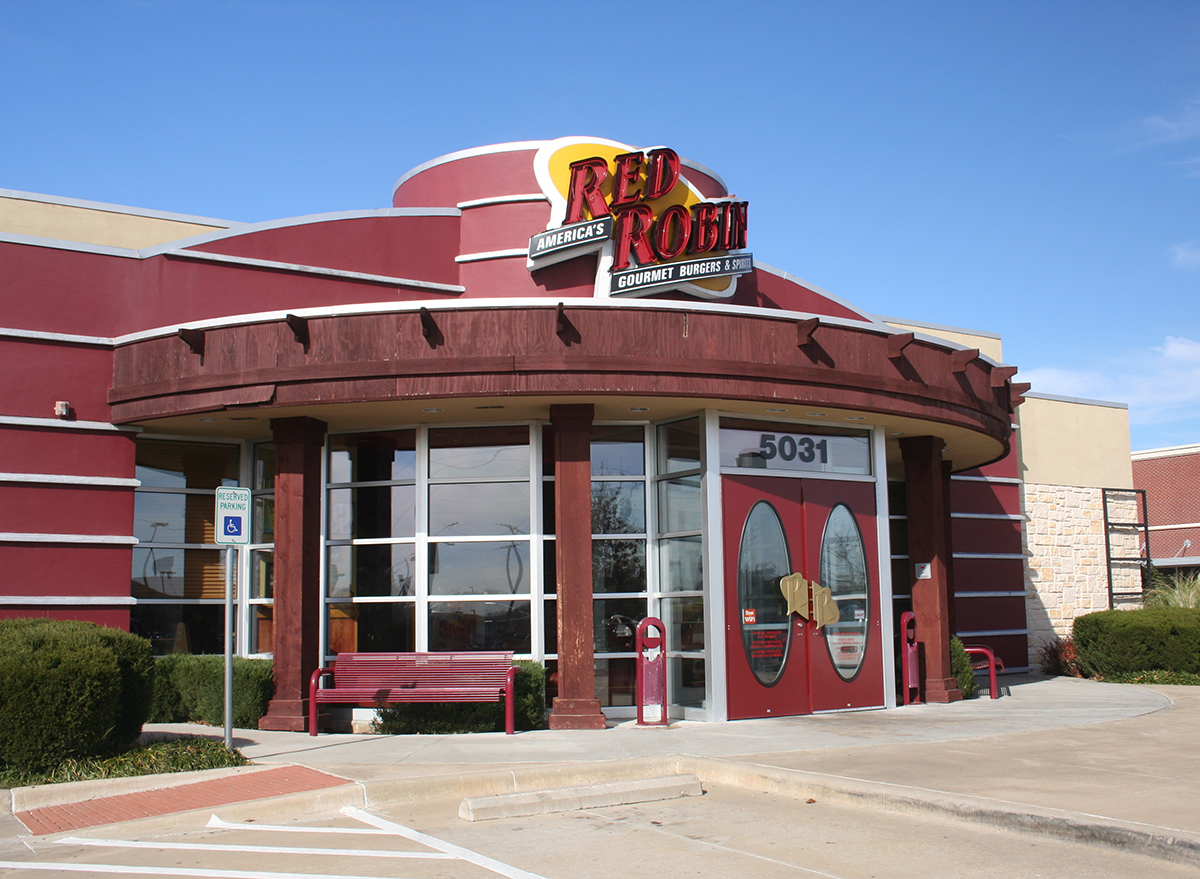 Total sales: $1.50 billion
After a solid year of over a billion dollars in sales, this beloved burger chain could be shutting its doors for good.
Total sales: $1.66 billion
Burgers, fries, and shakes are a recipe for success. Here are the 10 Best and Worst Things About Five Guys.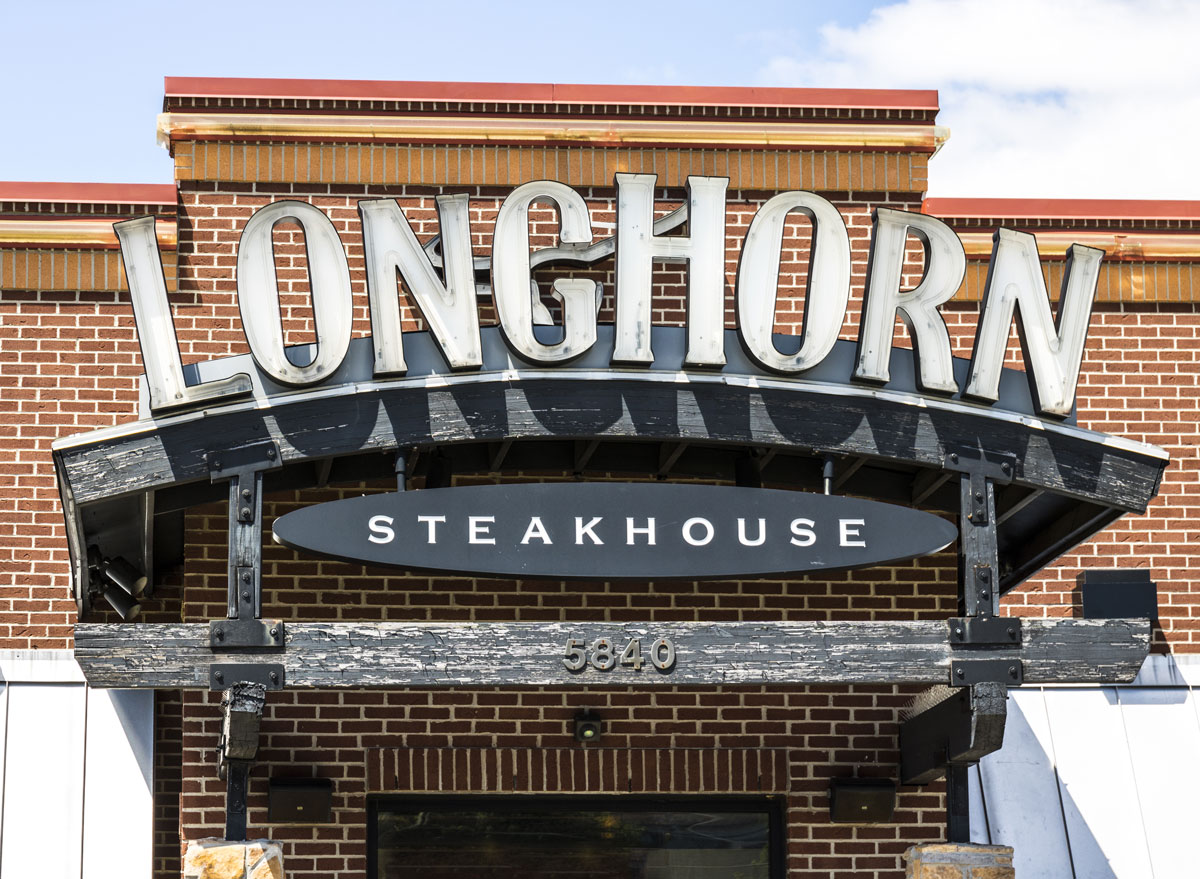 Total sales: $1.73 billion
With steak prices upwards of $30, it's no wonder Longhorn pulls in $1.7 billion a year.
Total sales: $1.75 billion
Golden Corral pulled in over a billion in sales last year, but will the buffet chain be able to keep the pace after coronavirus?
Total sales: $1.80 billion
You may have never heard of Culver's, but it's the second most popular burger chain in the country.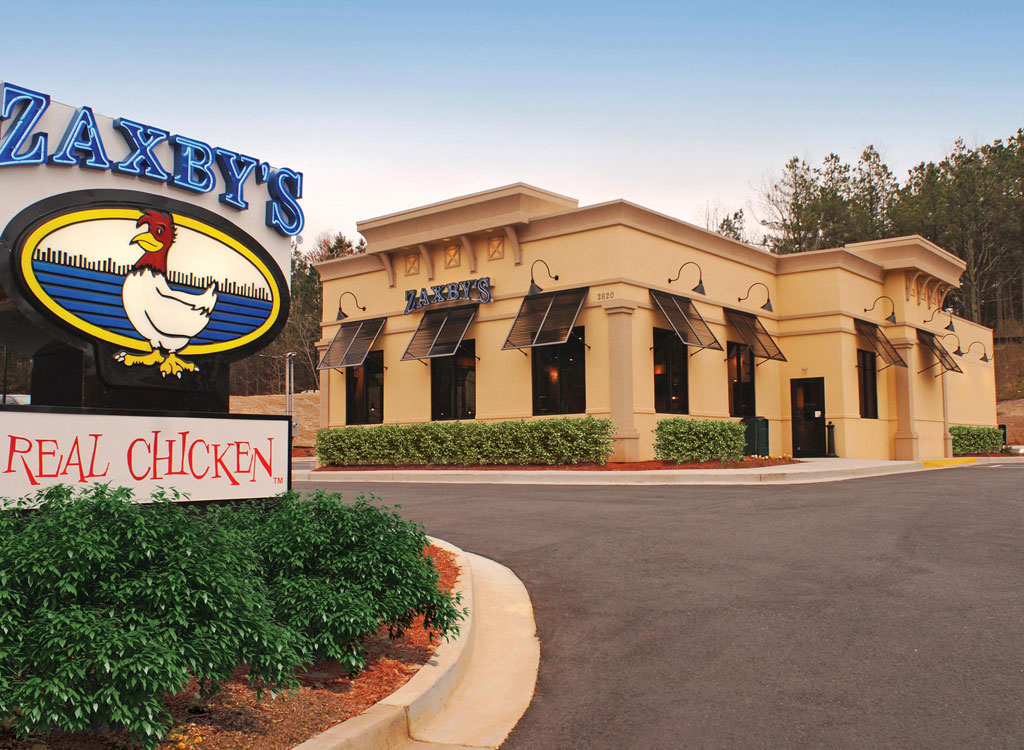 Total sales: $1.94 billion
People are obsessed with this Southern chain's chicken and dipping sauces.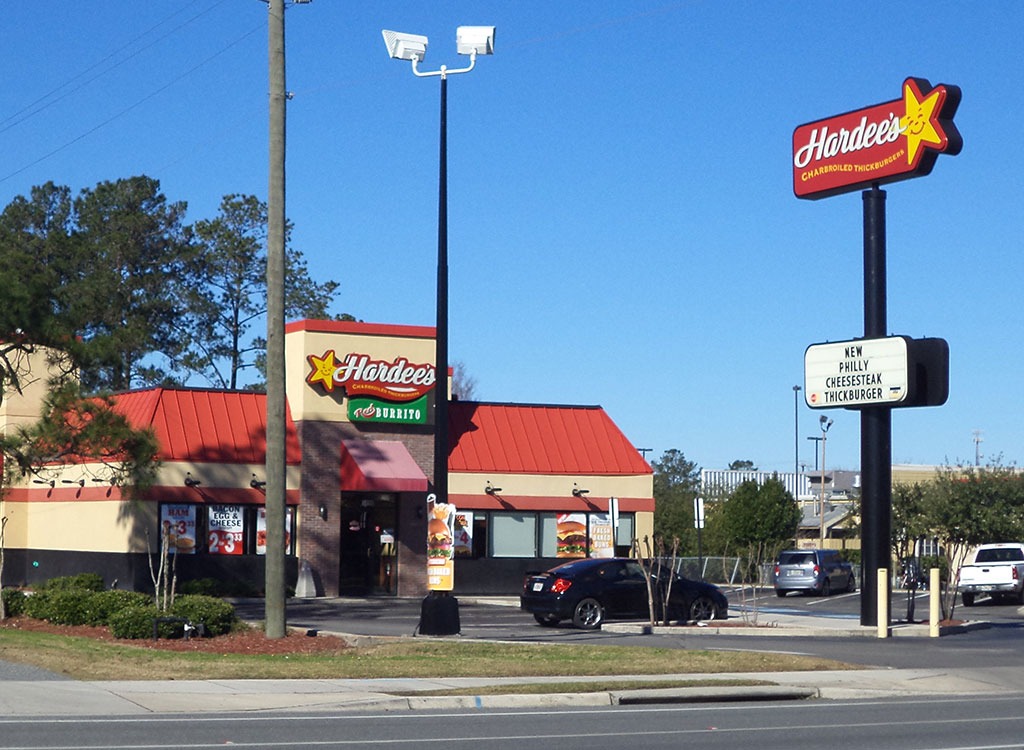 Total sales: $2.03 billion
Hardee's consciously uncoupled from its sister brand, Carl's Jr. in 2018, and that wasn't a bad decision, based on the burger chain's sales.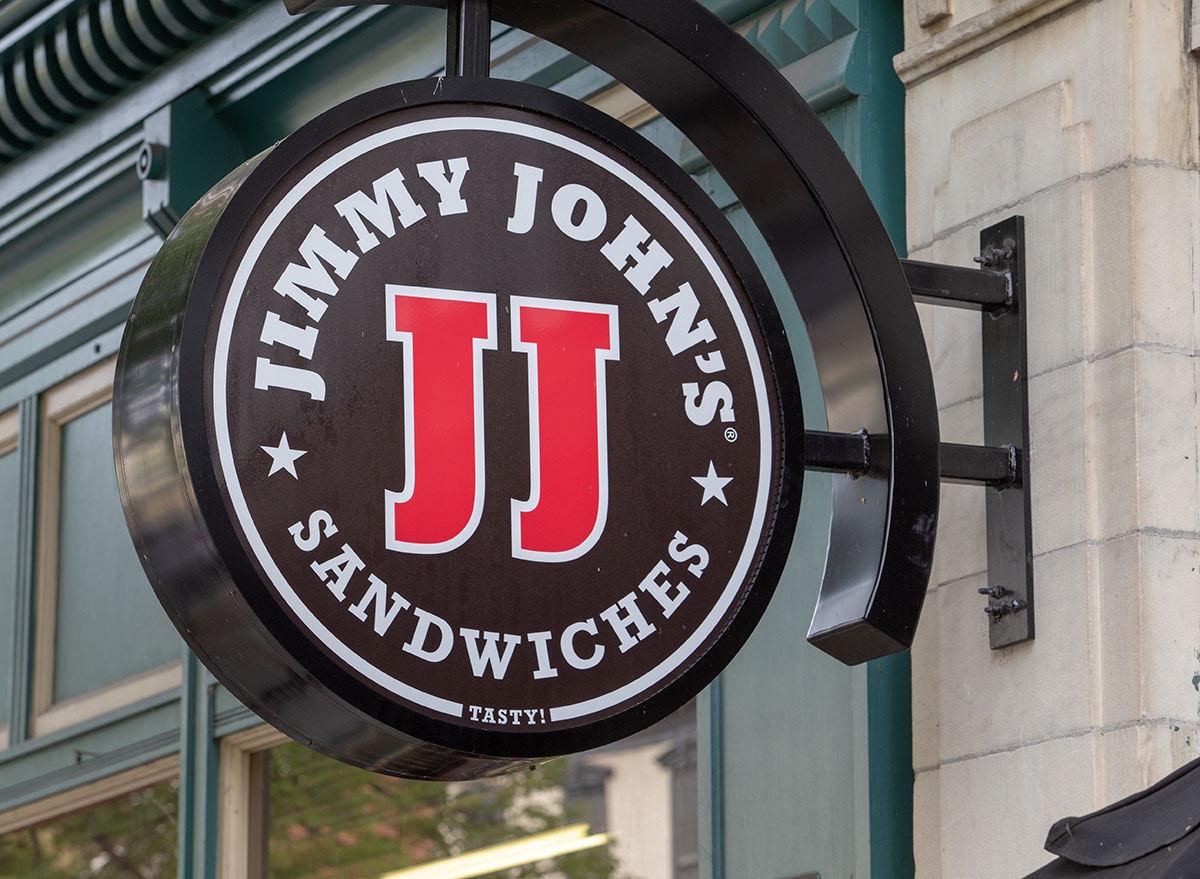 Total sales: $2.11 billion
Subs are a lunch staple, and Jimmy John's impressive sales prove it.
Here are The Best and Worst Sandwiches at Jimmy John's.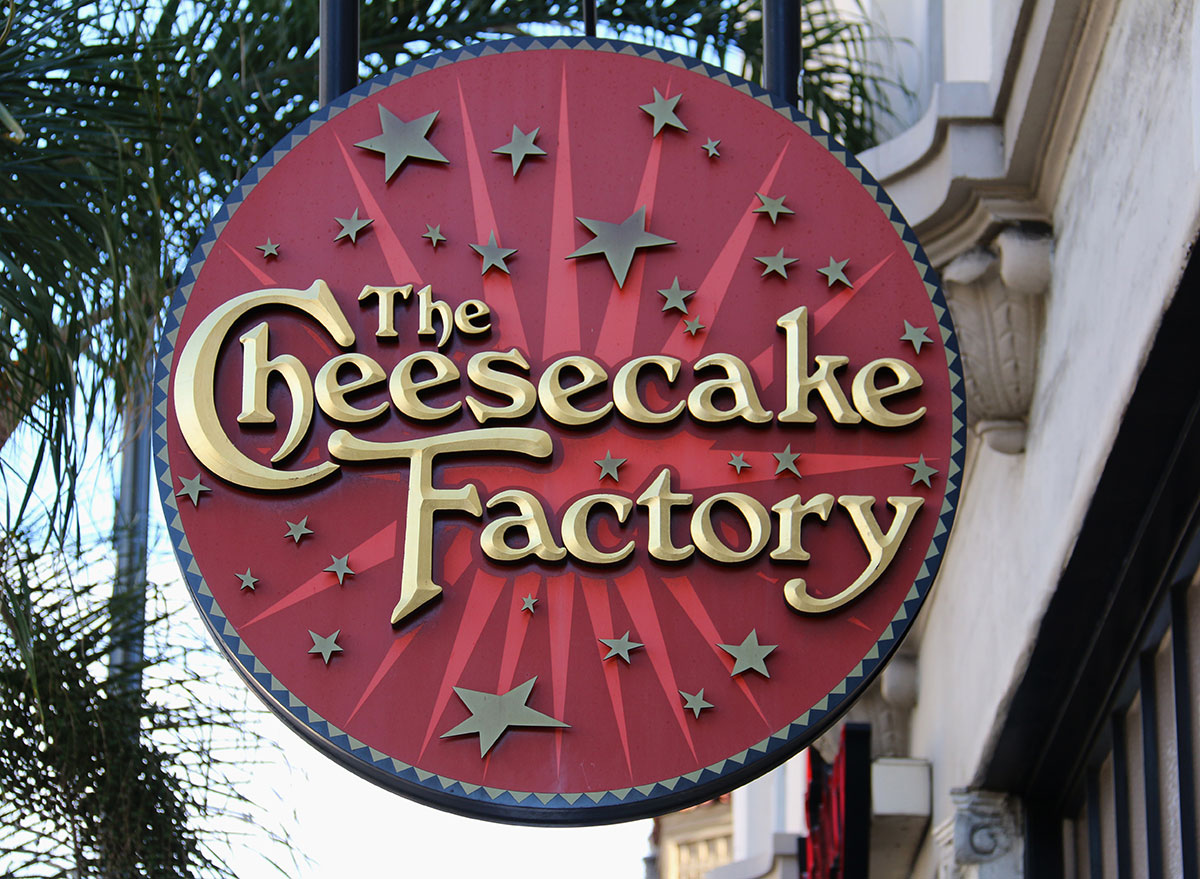 Total sales: $2.16 billion
We would have expected to see The Cheesecake Factory rank higher on this list based on the fact that they have more than 10 times the number of menu items as many restaurants on this list.
Total sales: $2.22 billion
Lobster is expensive, and people love to order it at this seafood chain.
Total sales: $2.33 billion
Wawa might be the most regional chain on this list, having locations in only seven states, but the gas station and convenience store combo is one of the most profitable restaurant chains in the country. And if you've ever ordered a hoagie there, you'd know why.
Total sales: $2.56 billion
Texans love their Whataburgers so much that the chain's 800 locations sell more than $2.5 billion in burgers each year.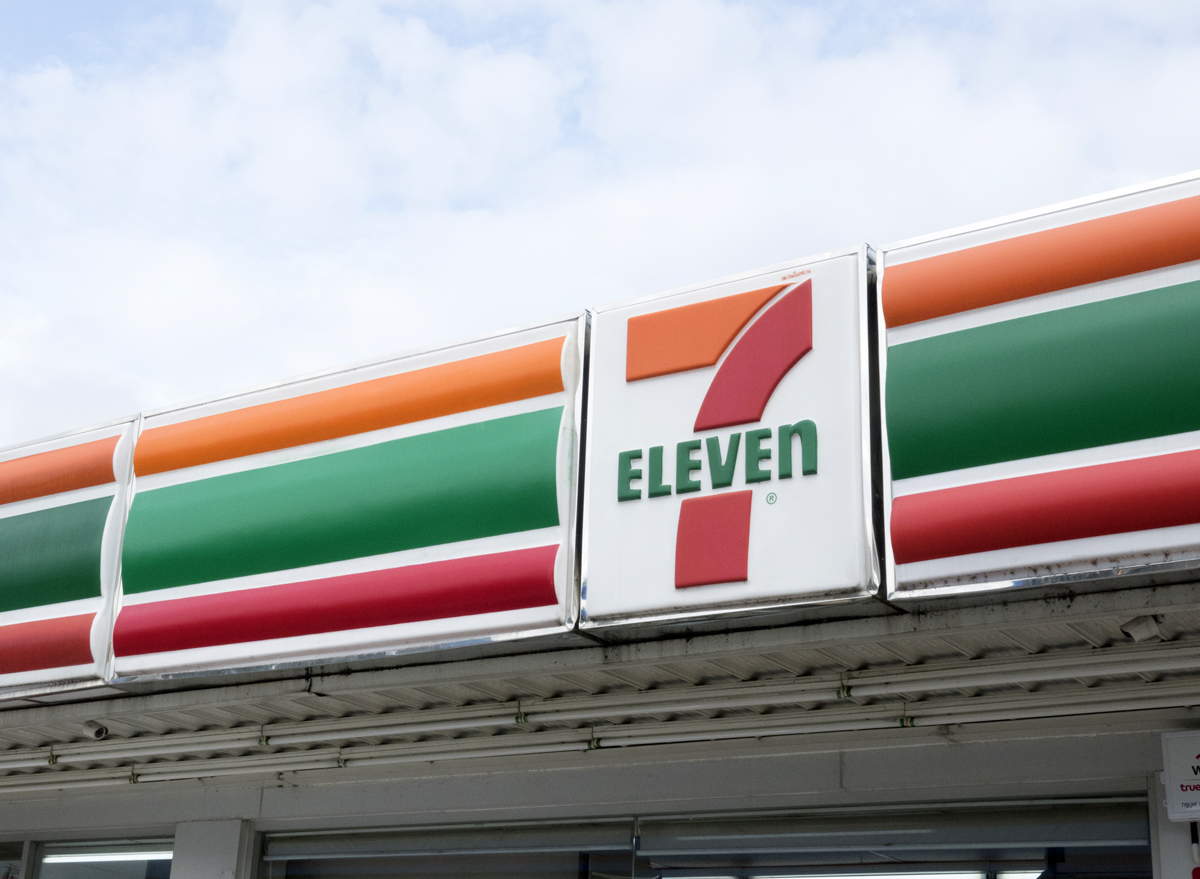 Total sales: $2.63 billion
Unsurprisingly, selling food at gas stations where almost everyone has to stop is a great strategy. If you're stopping by the convenience store, here are 17 Foods to Buy at 7-Eleven.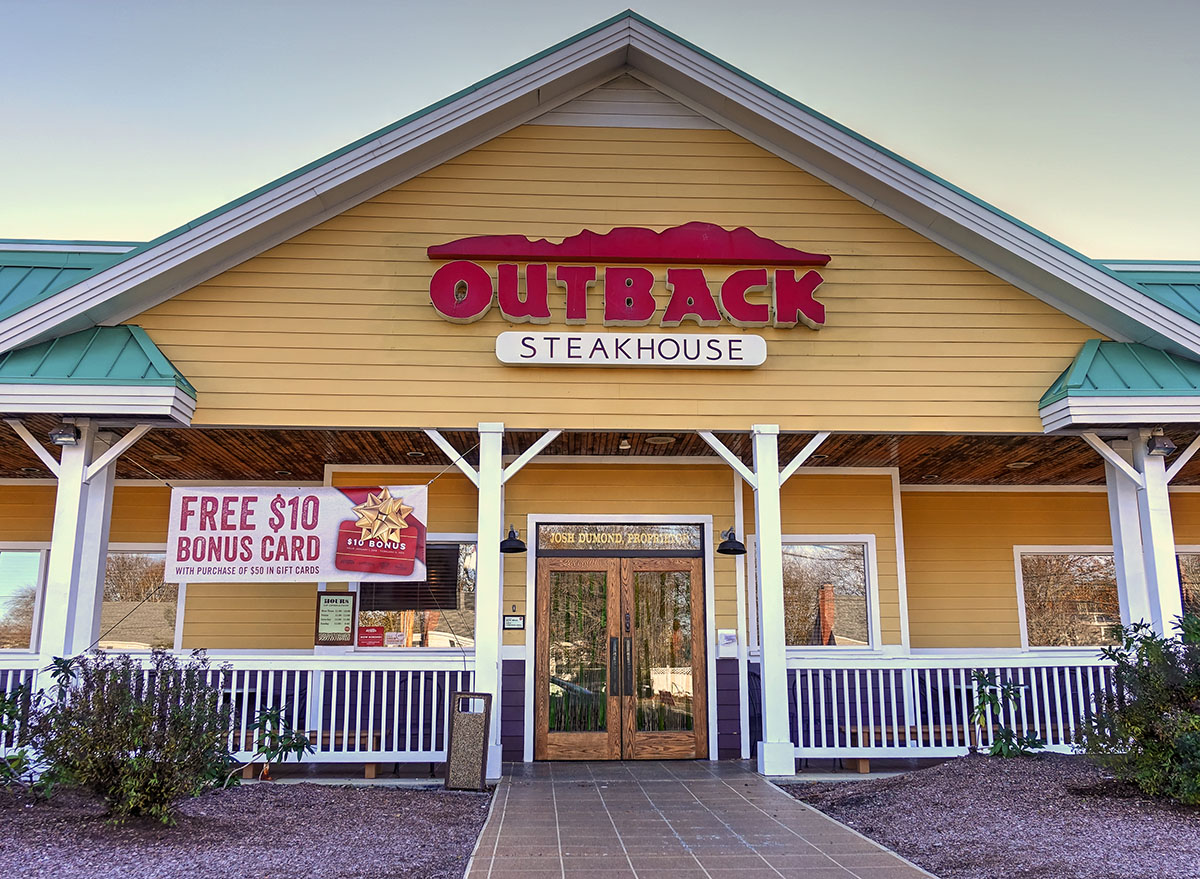 Total sales: $2.64 billion
How much of those billions of dollars do you think can be attributed to the Bloomin' Onion?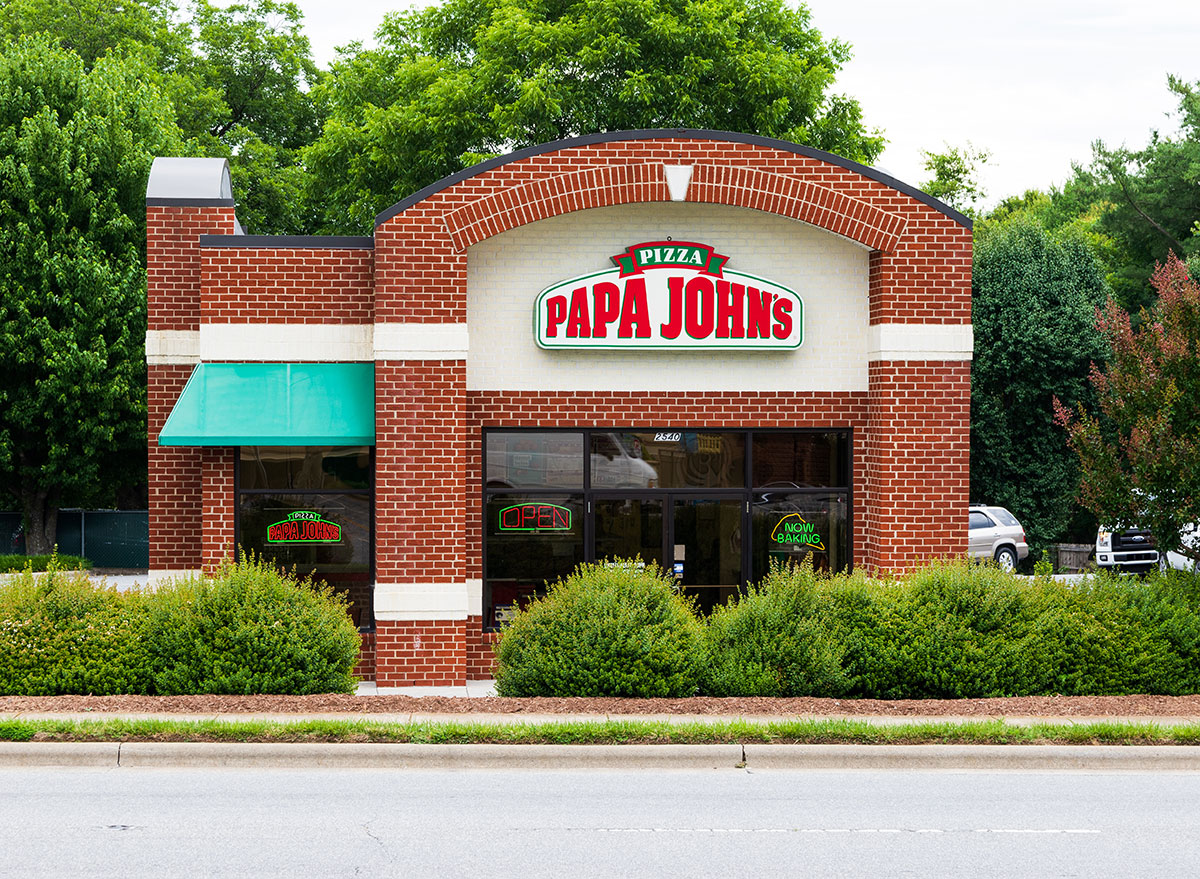 Total sales: $2.66 billion
Using "better ingredients" helps Papa John's make better money.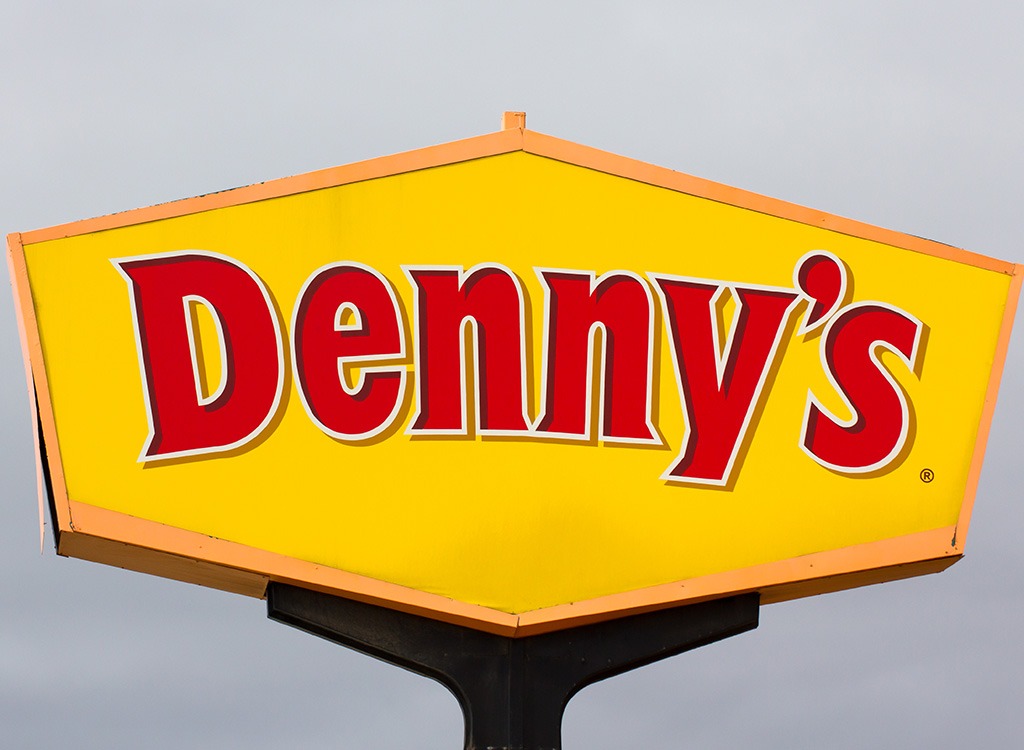 Total sales: $2.78 billion
Despite their pancakes regularly appearing on our The 20 Worst Restaurant Breakfasts in America, customers still flock to Denny's for breakfast.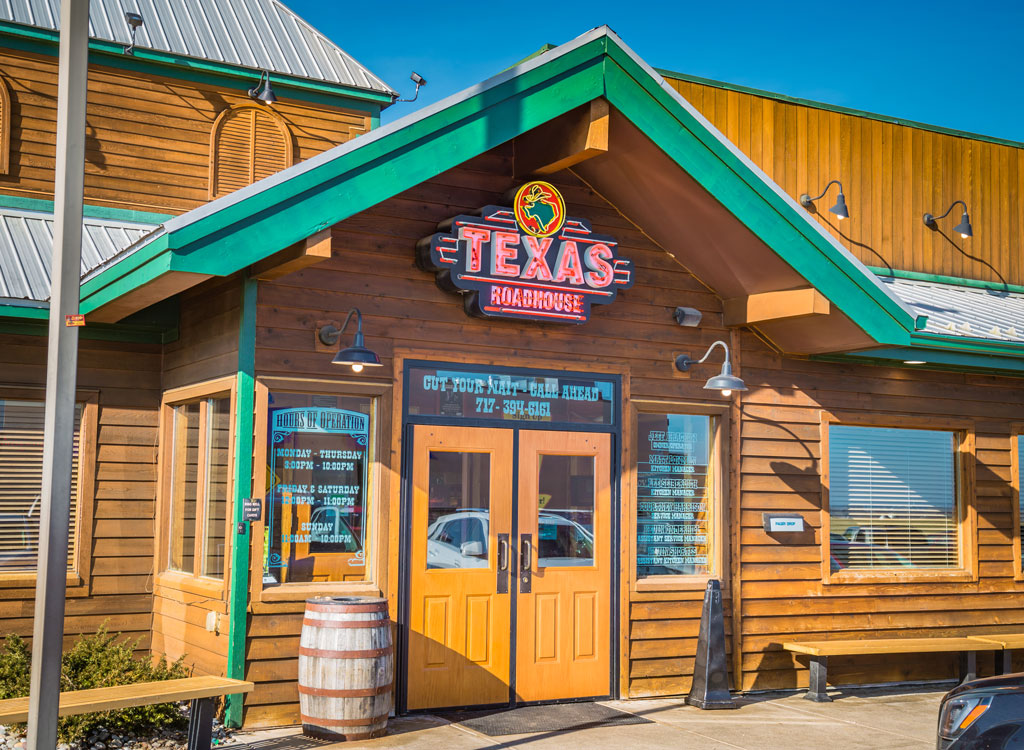 Total sales: $3.02 billion
Honey cinnamon butter on fluffy rolls plus an early dining menu? It's no wonder Texas Roadhouse pulls in billions a year.
Cracker Barrel Old Country Store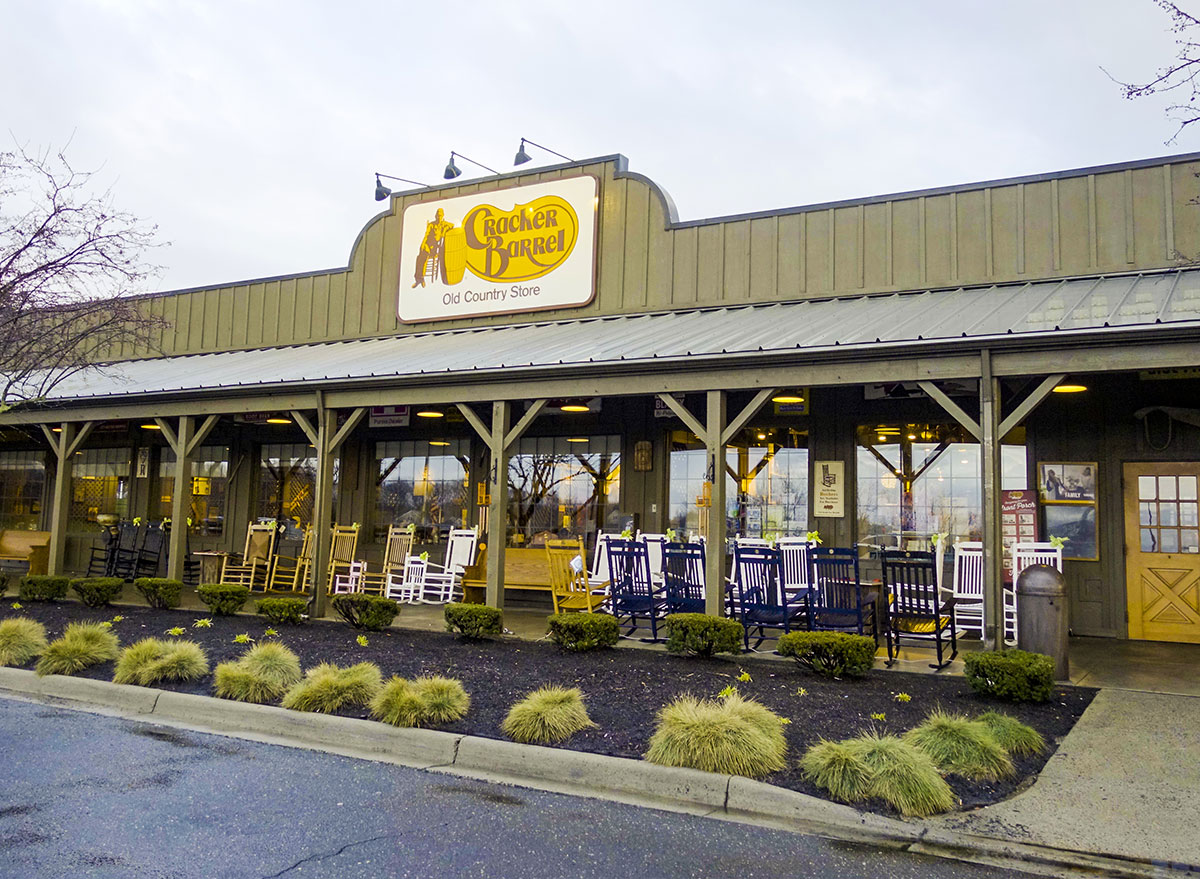 Total sales: $3.07 billion
Cracker Barrel is no doubt one of the most beloved restaurant chains in the country, and customers love to spend their dough at the Old Country Store. Just be sure to steer clear of The Absolute Worst Dishes at Cracker Barrel.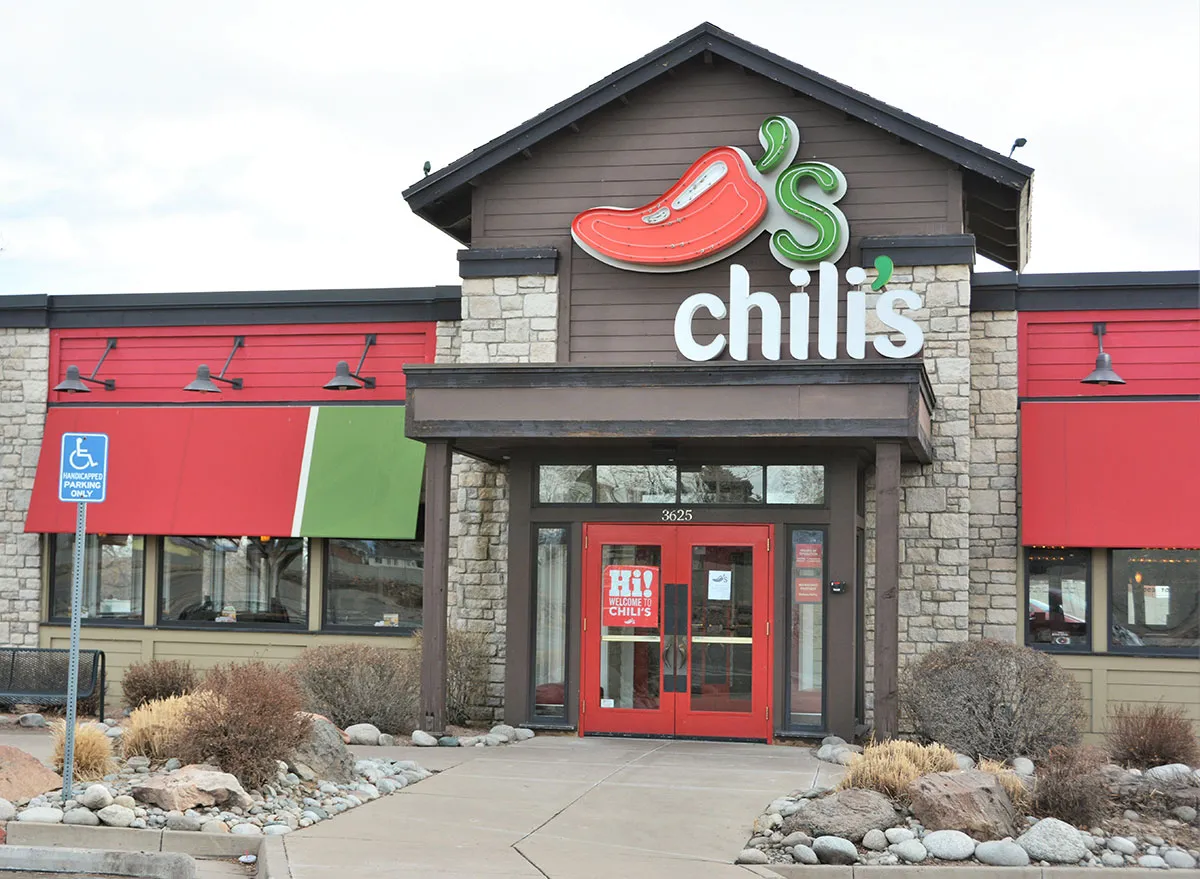 Total sales: $3.10 billion
With nightly drink specials, customers love to hang out and eat at their local Chili's.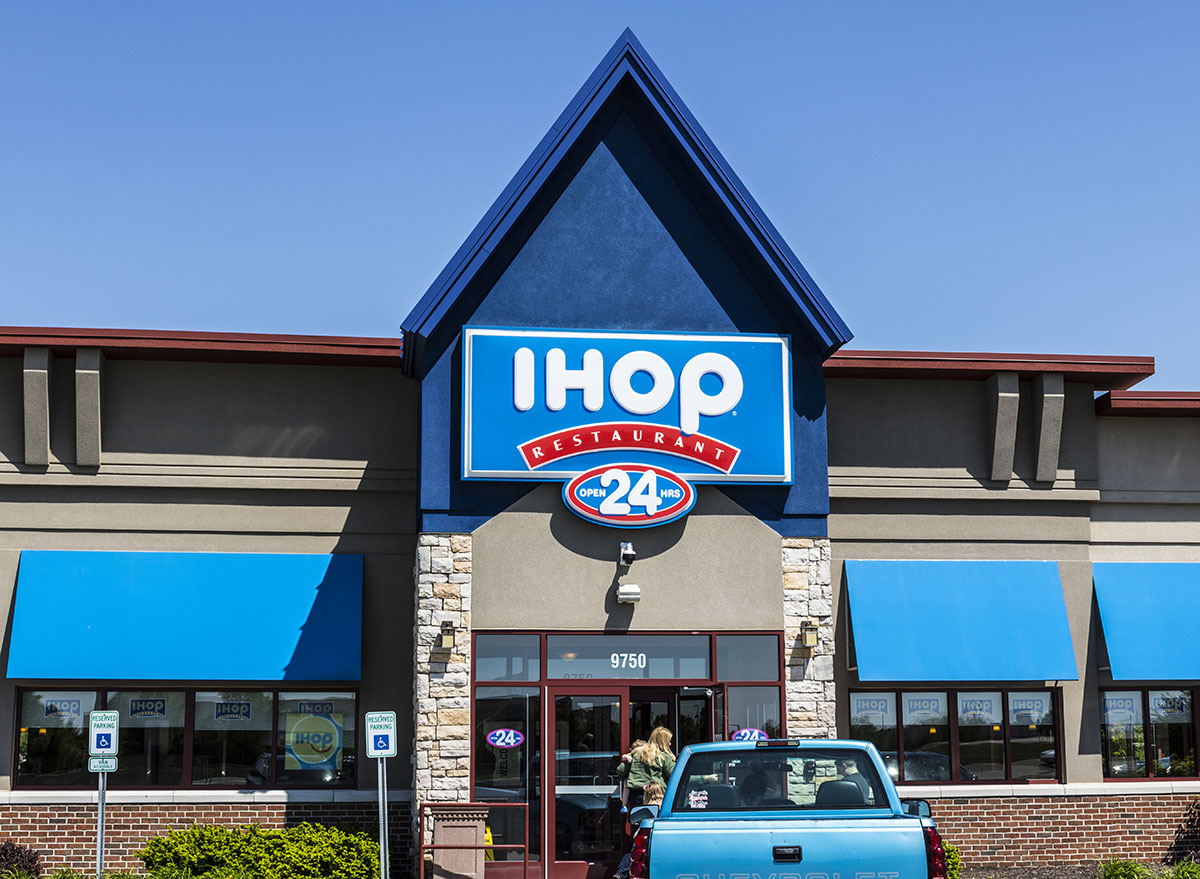 Total sales: $3.30 billion
The beloved breakfast chain may have pulled in an impressive $3.3 billion last year, but many IHOP locations have had to shut down after coronavirus hit, landing the 24-hour restaurant a spot on our list of 7 Popular Restaurant Chains Struggling to Survive.
Total sales: $3.50 billion
Something tells us Jack in the Box's famous curly fries have something to do with their stellar sales.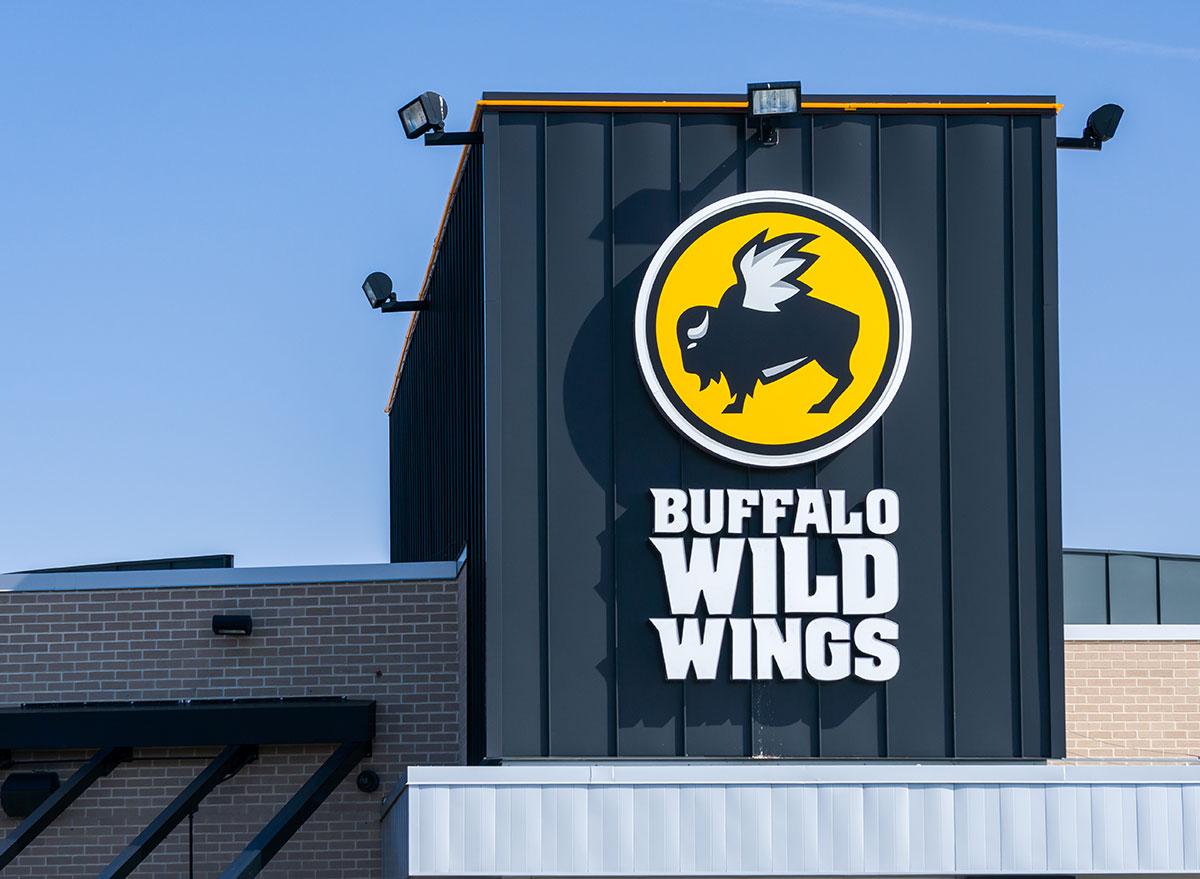 Total sales: $3.67 billion
We wonder how many wings customers had to eat for Buffalo Wild Wings to make over $3 billion in a year.
Total sales: $3.75 billion
Dairy Queen's Blizzards are a fan-favorite, but this iconic menu item is no match for the Frosty and McFlurry.
Here are The Best and Worst Foods at Dairy Queen.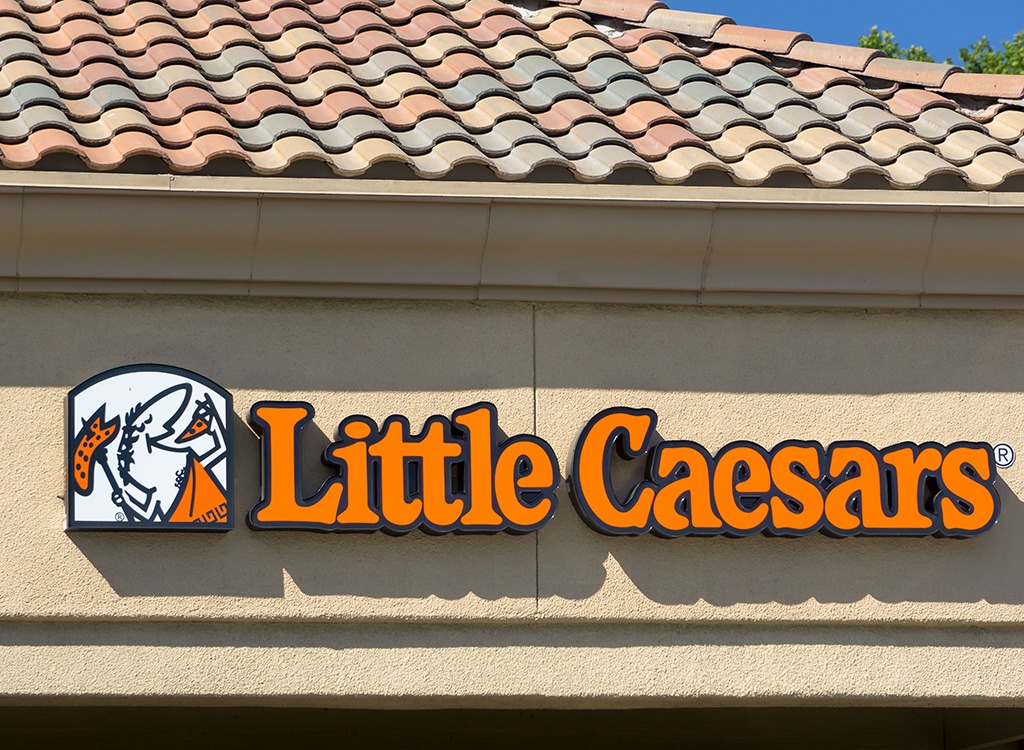 Total sales: $3.76 billion
Little Caesars is the third-largest pizza chain in the country, and also ranks third in total sales.
Total sales: $3.81 billion
After the chain's fried chicken sandwich went viral, Popeyes' sales went through the roof.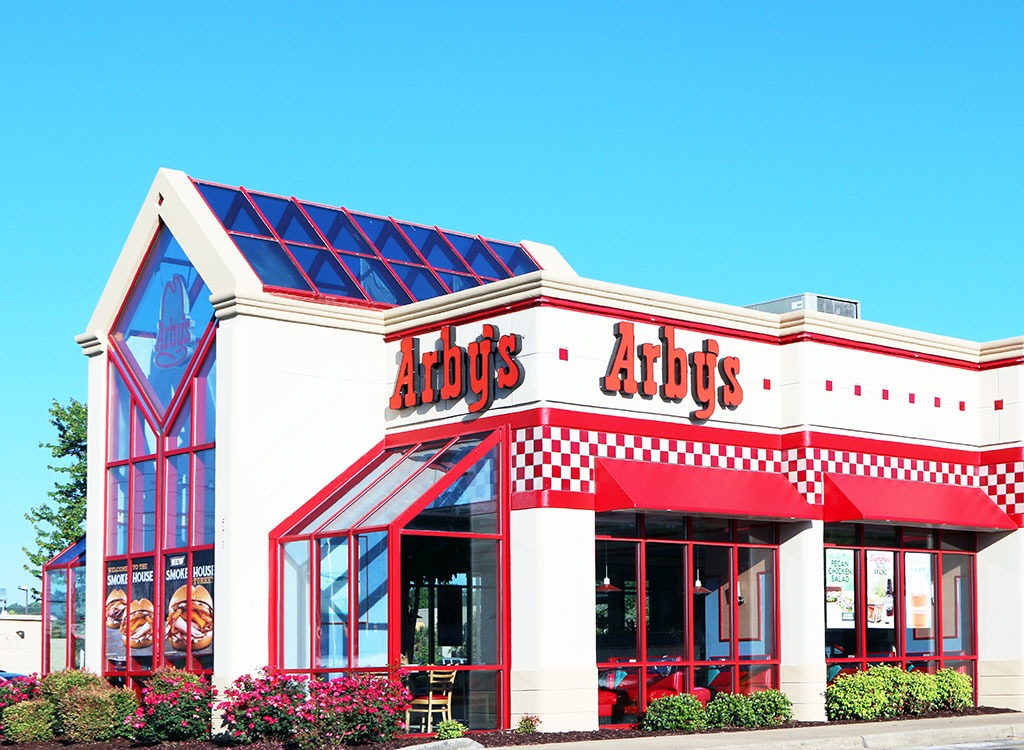 Total sales: $3.88 billion
Arby's has the meats, and sales show that customers want the meats.
Total sales: $3.95 billion
Panda Express has just over 2,000 locations, which makes it even more impressive that the Chinese chain can hang with the fast-food chains that have tens of thousands of locations.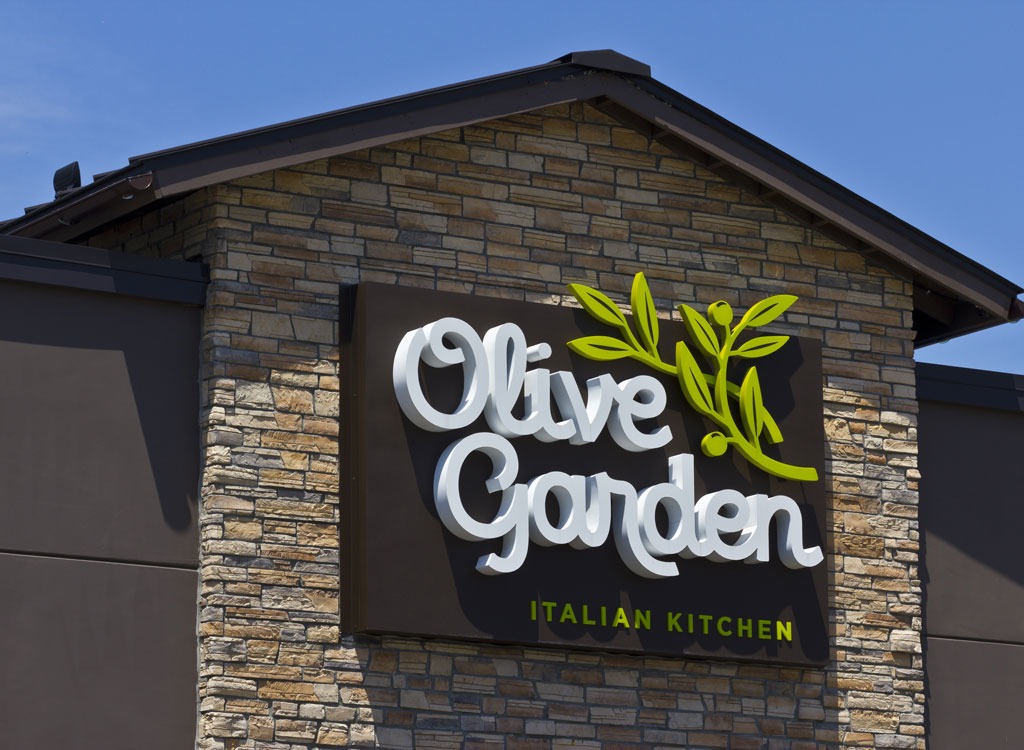 Total sales: $4.02 billion
We're sure that this pasta chain does well year-round, but we have to wonder if Olive Garden's Endless Pasta Pass is a big contributor to the chain's billions in total sales.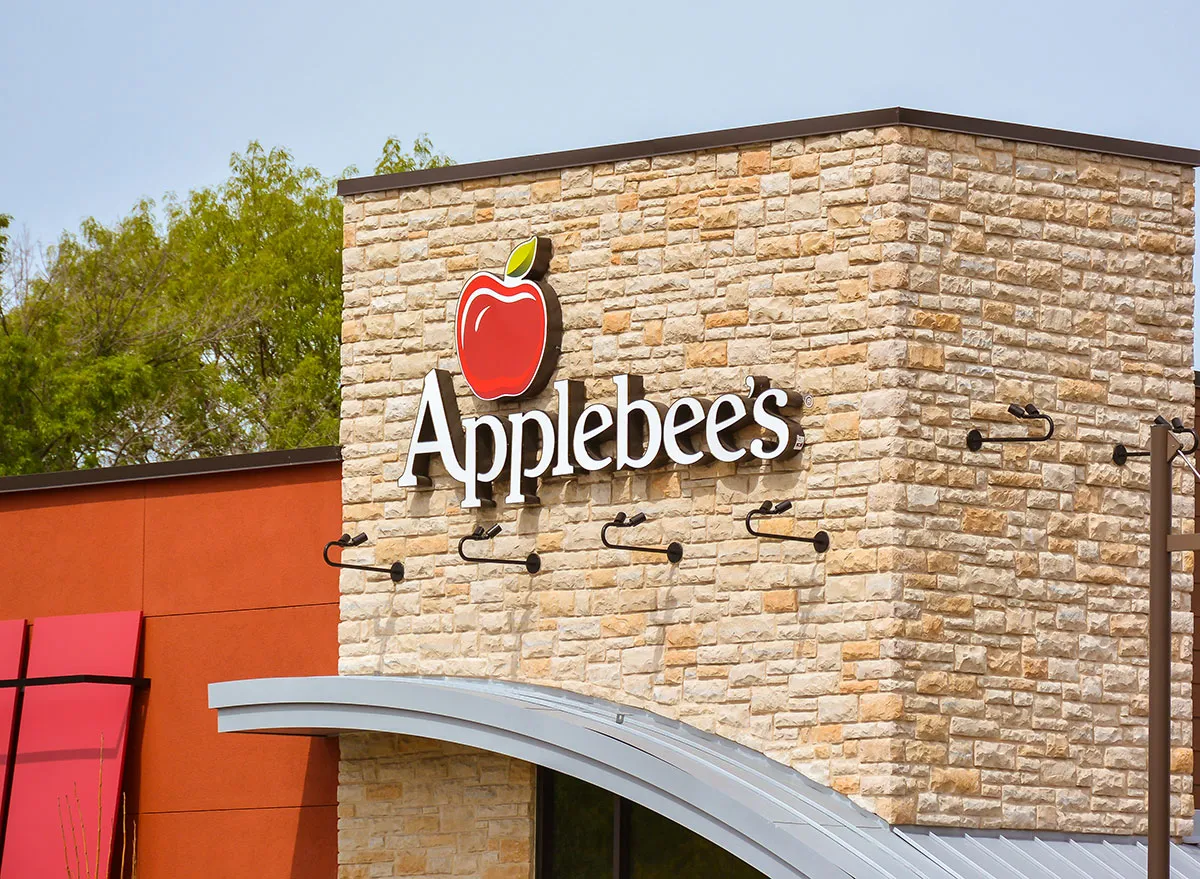 Total sales: $4.09 billion
The neighborhood bar and grill's rib and chicken finger offerings satisfy customers across the country.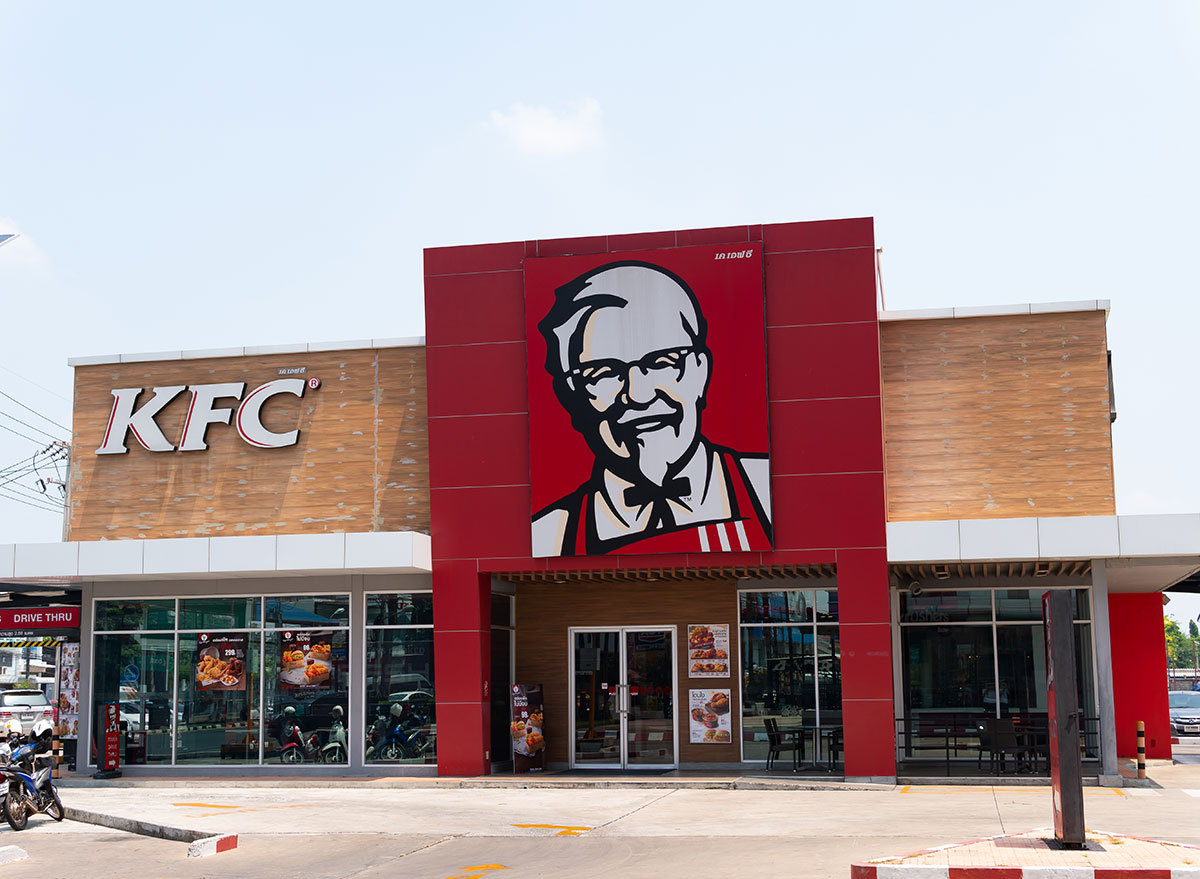 Total sales: $4.55 billion
One of the oldest fast-food restaurants, established in 1930, KFC is still as successful as ever.
Total sales: $4.69 billion
This total sales number is pre-COVID, and we'd bet on the fact that it'll soar over the next year as drive-in restaurants were in the best position to keep sales thriving when dining rooms had to close.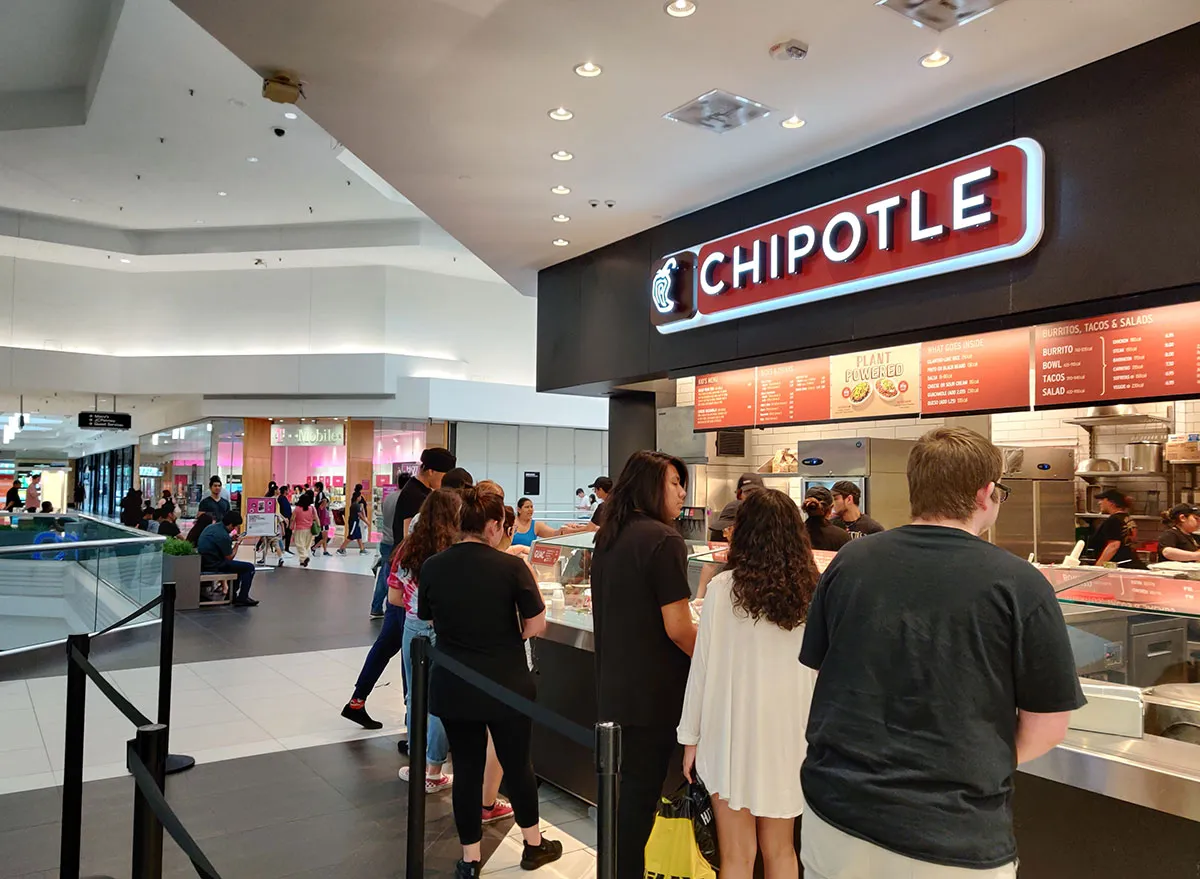 Total sales: $5.51 billion
With recent menu innovations like queso and quesadillas, Chipotle is satisfying customers, and its sales show it.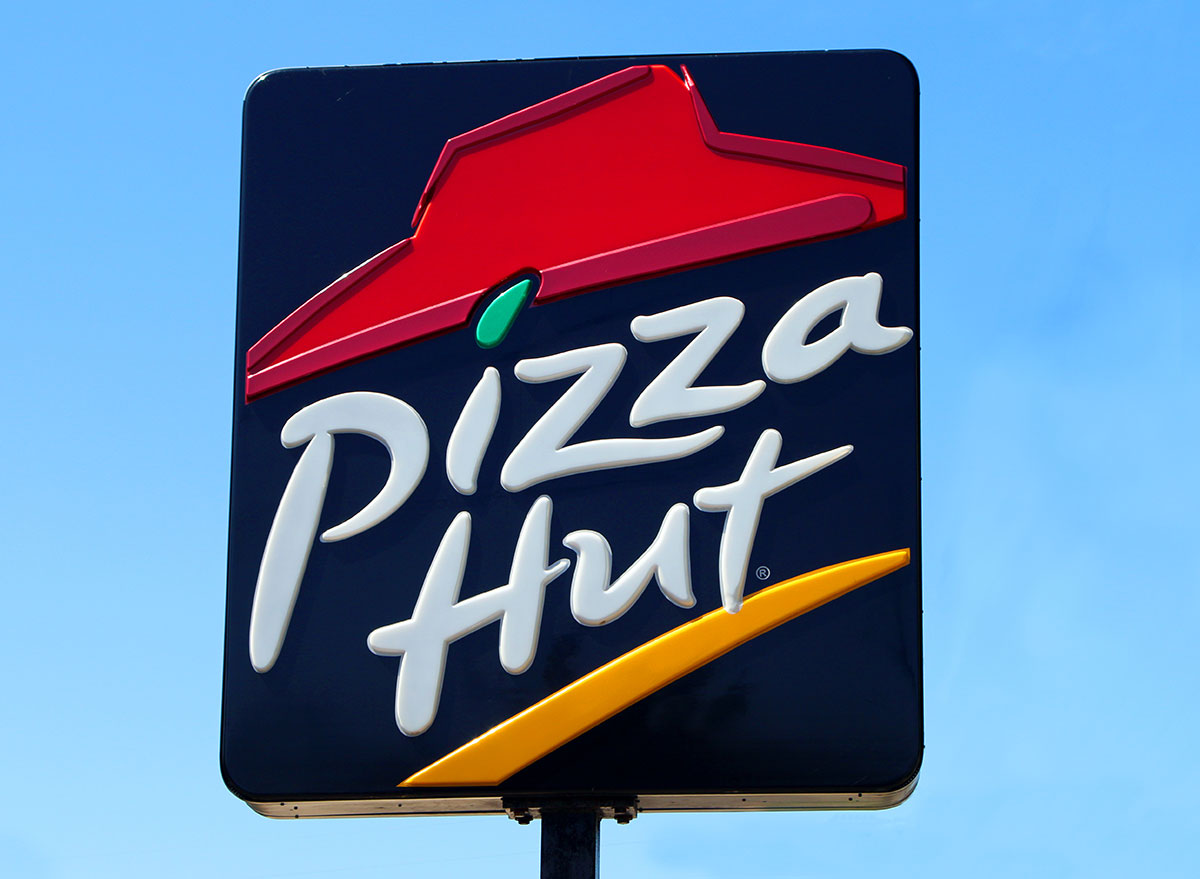 Total sales: $5.56 billion
Everyone loves pizza, and Pizza Hut's loaded cheesy bites pizza help to pull in even more customers—and sales—than other pizza chains.
Here are The Best and Worst Menu Items at Pizza Hut.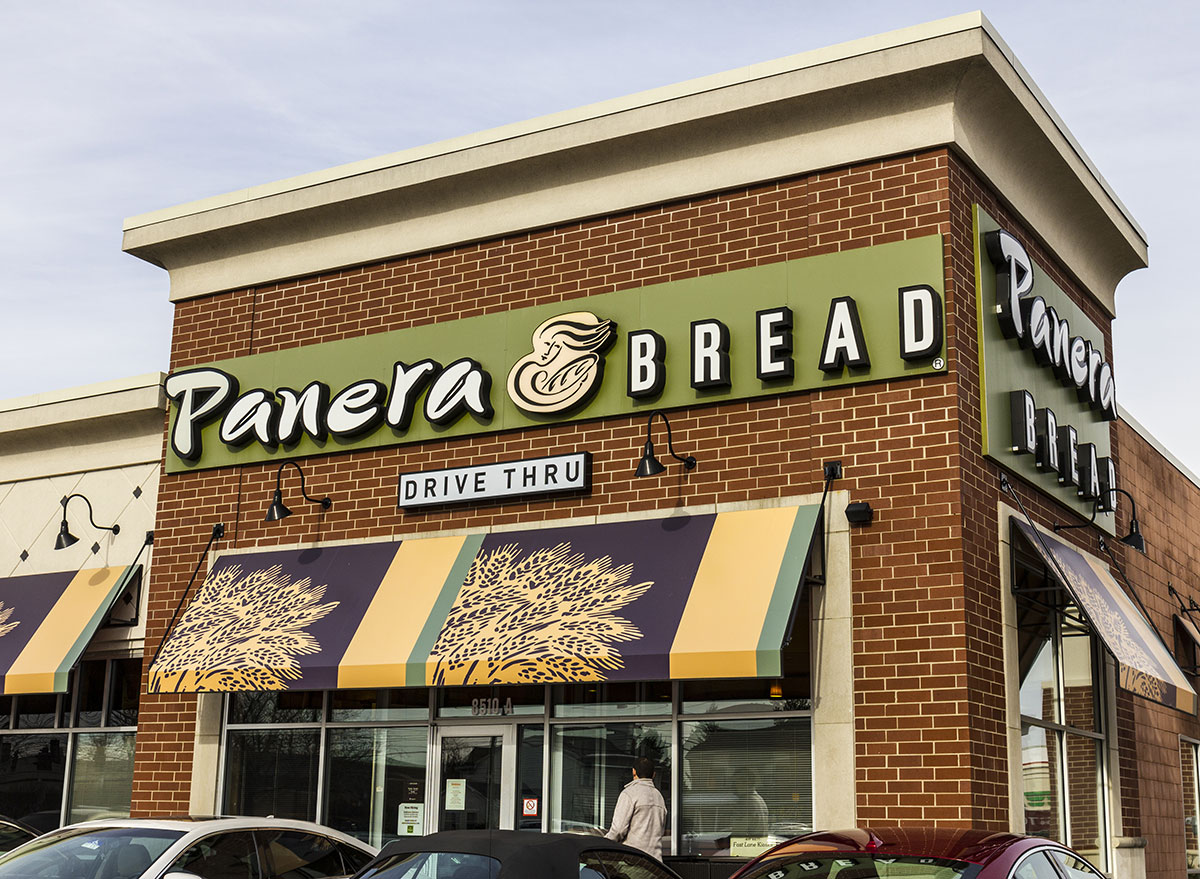 Total sales: $5.98 billion
What was originally the St. Louis Bread Company, Panera rakes in cash thanks to their healthy menu options.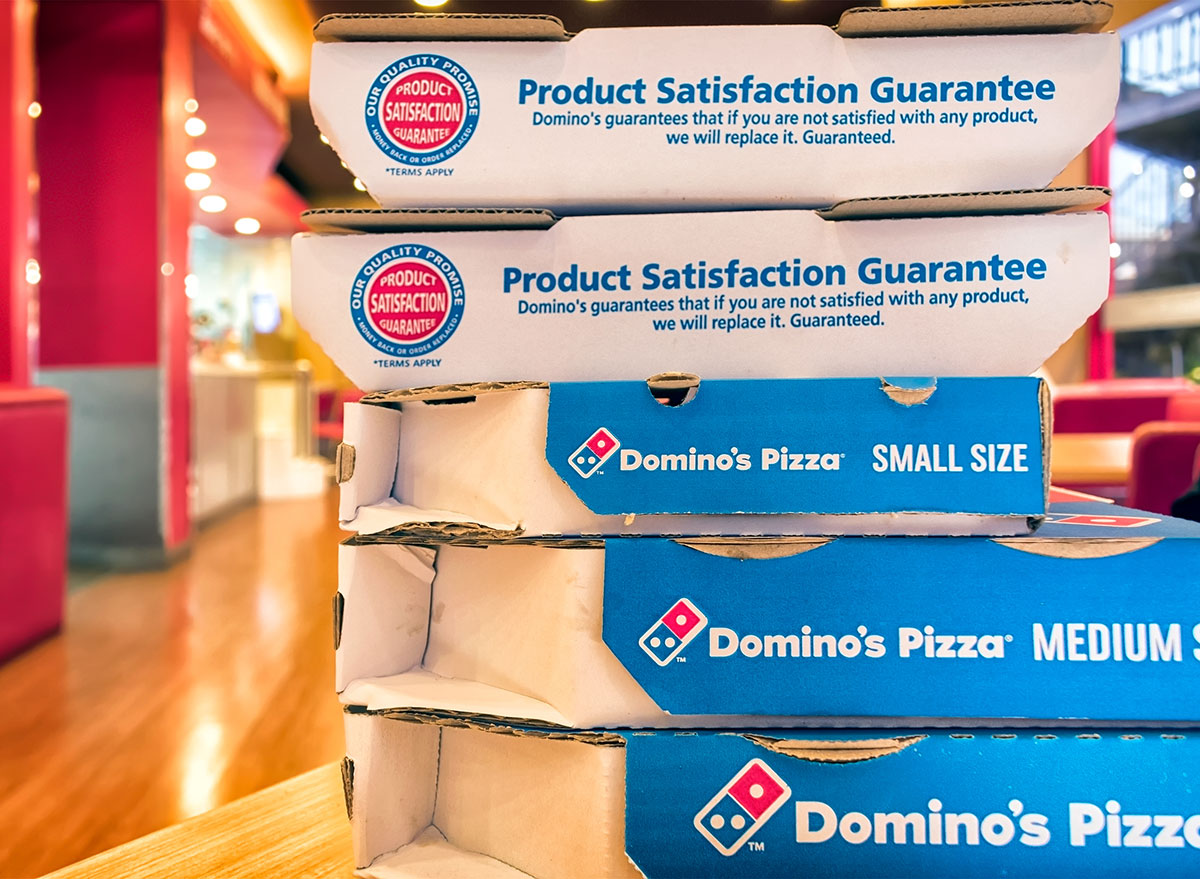 Total sales: $7.04 billion
Domino's regular promotions pay off. Customers end up buying more food when they can get a discounted medium pizza, and that translates to over $7 billion in annual sales.
Total sales: $9.93 billion
Dunkin'—which recently dropped the "Donuts"—from their name, is a breakfast mainstay nationwide. To find out what is worth ordering at the chain, read up on The Best & Worst Dunkin Donuts Coffee Orders For Weight Loss.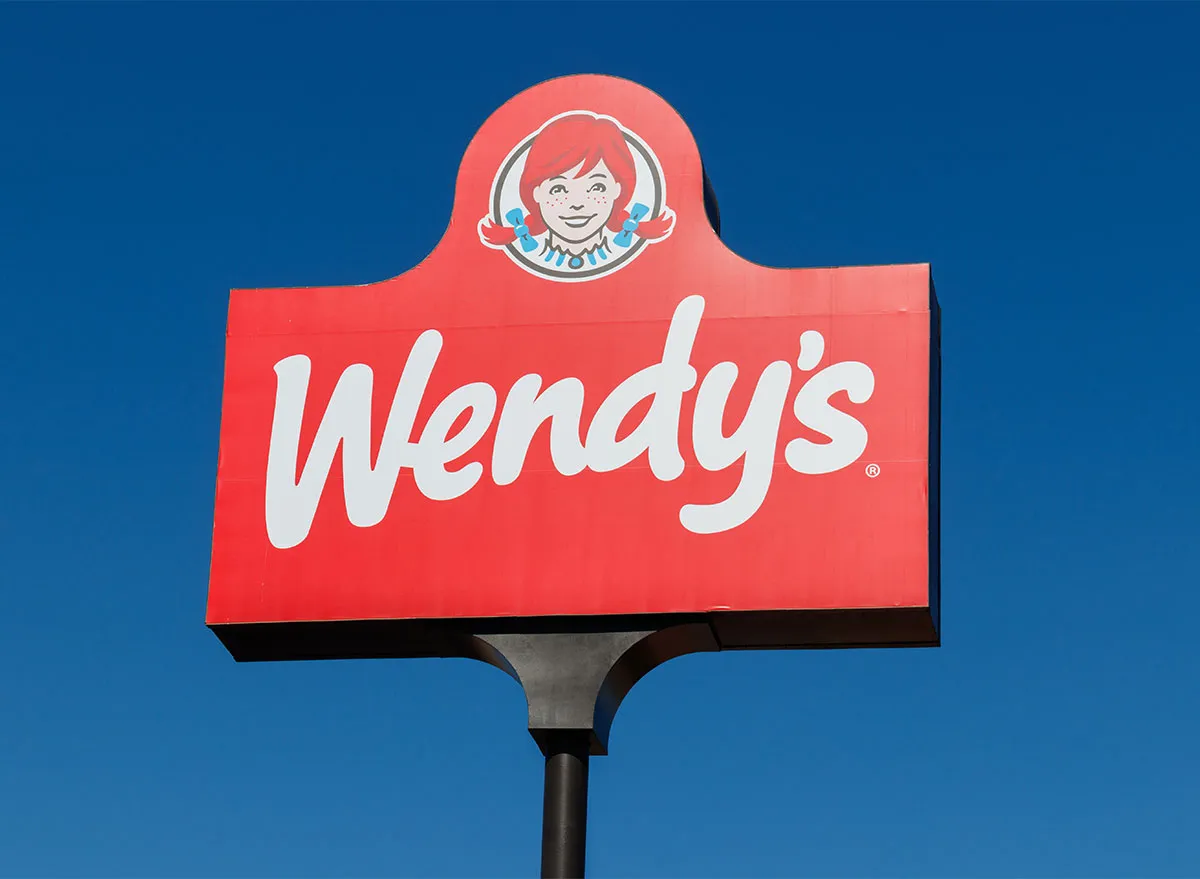 Total sales: $9.76 billion
Wendy's fresh—never frozen—beef makes this fast-food chain immensely profitable. The brand's quippy Twitter account doesn't hurt, either.
Total sales: $10.20 billion
This sub shop boasts tens of thousands of locations across the nation, making it the most prolific fast-food chain in the country, but Subway only ranks sixth for total sales.
If you're headed to Subway, here are 8 Diet Expert-Approved Subway Orders.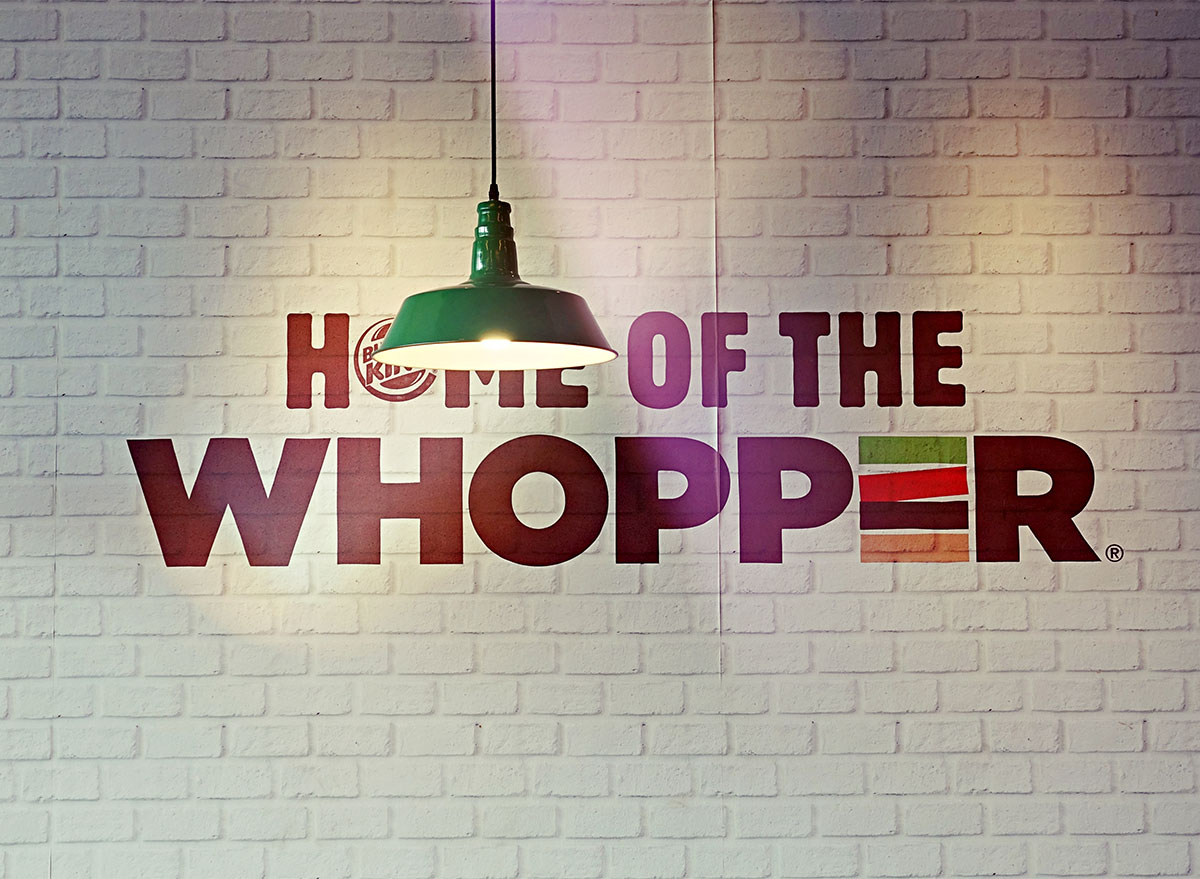 Total sales: $10.20 billion6254a4d1642c605c54bf1cab17d50f1e
Burger King just edges out Subway with over 10 billion dollars of annual sales. Do you think their Impossible Whopper is what pushed BK over the edge?
Total sales: $11.29 billion
With options for everyone from omnivores to vegetarians, Taco Bell's versatile menu and late-night hours help the taco chain drive billions of dollars of sales.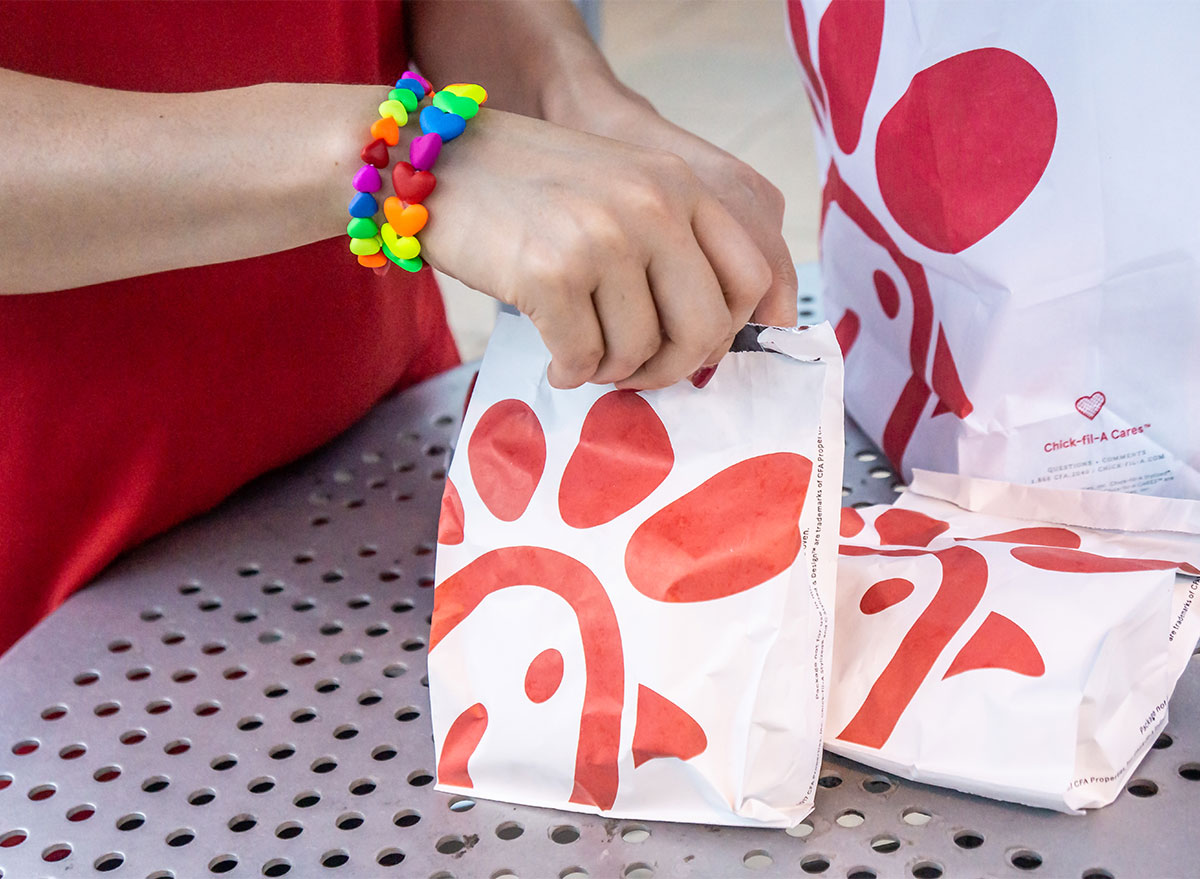 Total sales: $12.67 billion
As one of America's favorite fast-food chains, Chick-Fil-A pulled in more than $12 billion last year—an impressive feat when you consider that the nationwide chicken chain is only open six days a week.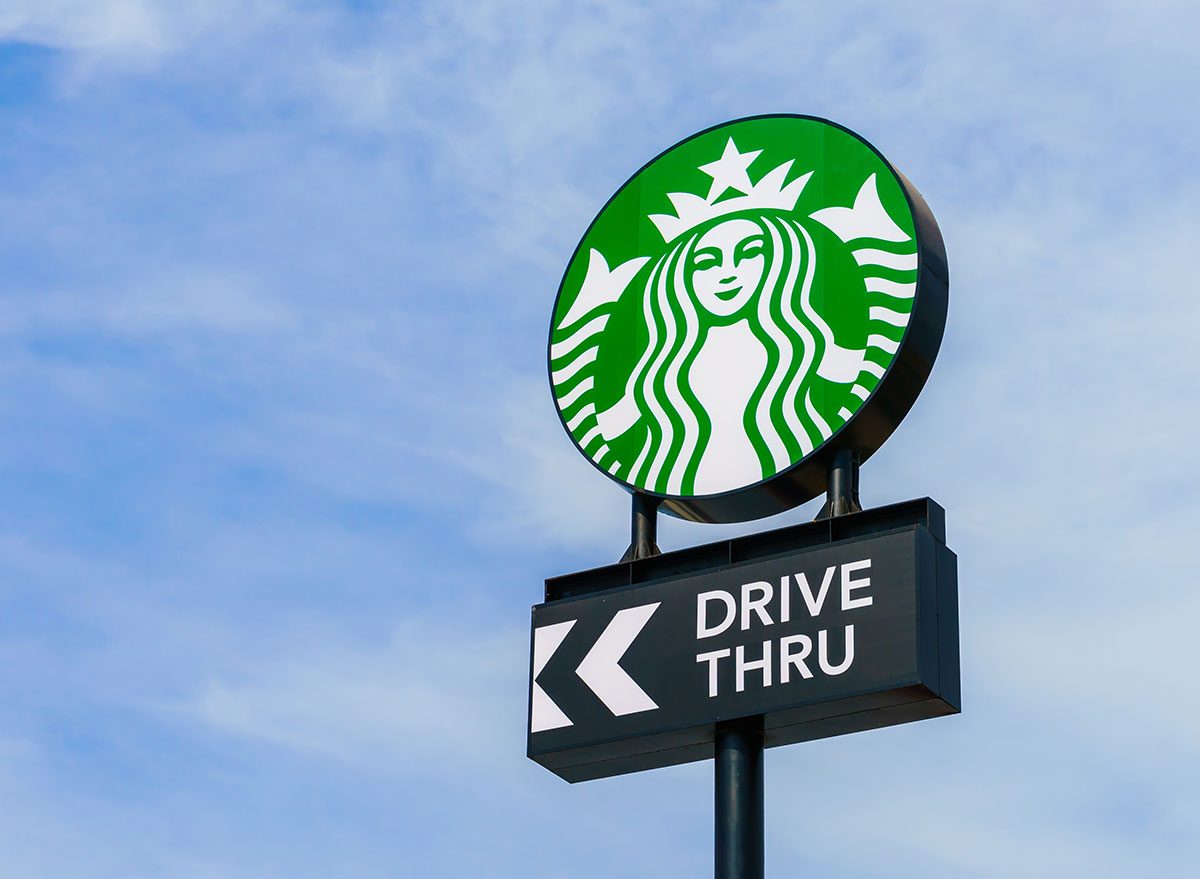 Total sales: $22.28 billion
The coffee chain may be shuttering 400 locations over the next year and a half, but Starbucks will also be opening hundreds of new stores with a pickup-based model. The company's ability to quickly pivot and adapt to a changing world post-COVID will likely contribute to Starbucks' high total sales moving forward.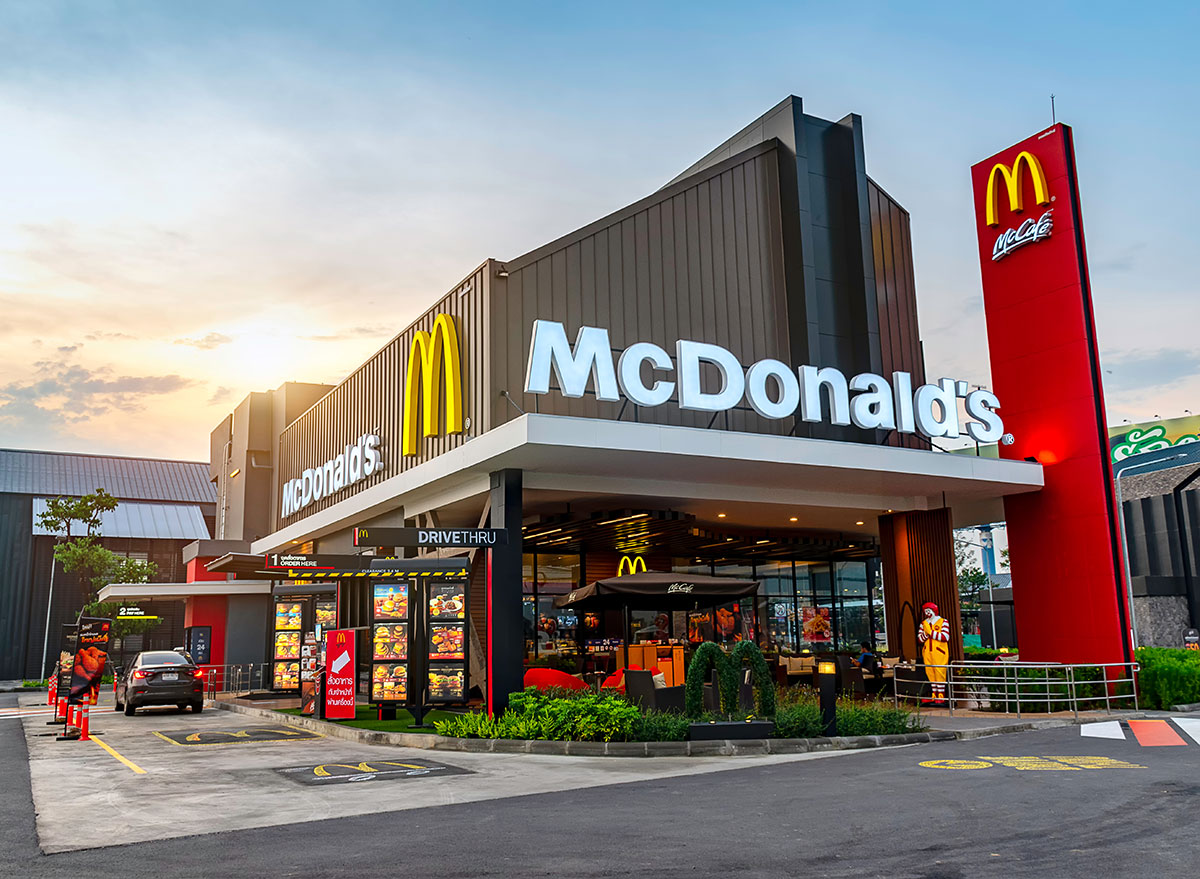 Total sales: $40.41 billion
It's no surprise that one of the oldest, most ubiquitous, and most iconic American restaurants is the largest chain restaurant in the U.S. The Golden Arches has the second-most locations in the states (behind Starbucks), so it makes sense that it should be easiest enough to pull in the most amount of cash.
For more, check out these 108 most popular sodas ranked by how toxic they are.
Olivia Tarantino
Olivia Tarantino is the Managing Editor of Eat This, Not That!, specializing in nutrition, health, and food product coverage.
Read more about Olivia