Top Superfoods to Add to Your Diet in 2021, According to an MD
Start the year feeling healthier than ever!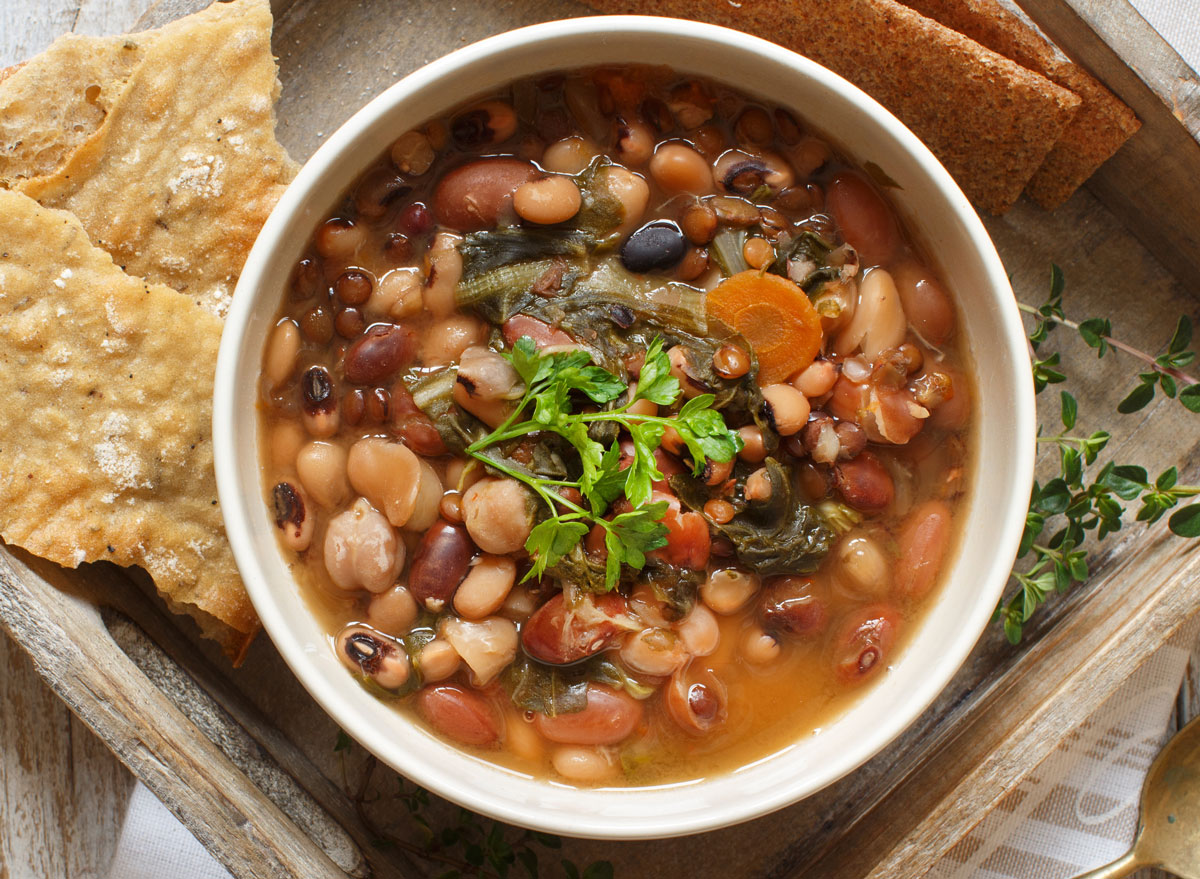 Looking to get healthy in the new year? Before you decide to follow some kind of crazy workout regiment or fall victim to a terrible diet trend, it's important to note what really works in terms of getting healthy and losing weight: nutrition. The pandemic caused quite the curveball for many people in 2020, which means treating our bodies with care through good nutrition practices is vital. This is why we decided to list out some of the top superfoods to add to your diet in 2021 so you can feel ready to tackle the new year with confidence.
In order to determine the top superfoods to add to your diet in 2021, we consulted Dr. Penny Kris-Etherton, PhD, RD, and Science Advisor at HumanN. Here are the different superfoods Dr. Kris-Etherton recommends, and for more healthy tips, be sure to check out our list of The 7 Healthiest Foods to Eat Right Now.
Dr. Kris-Etherton points out how leafy greens are low in calories but packed with many nutrients including fiber, vitamins (A, B, C, E, and K), and minerals (calcium, magnesium, potassium, selenium, zinc, and iron). They are also a great source of flavonoids and carotenoids, which can help ward off inflammatory and chronic diseases.
Here are The Healthiest Types of Lettuce and Leafy Greens — Ranked by Nutrition.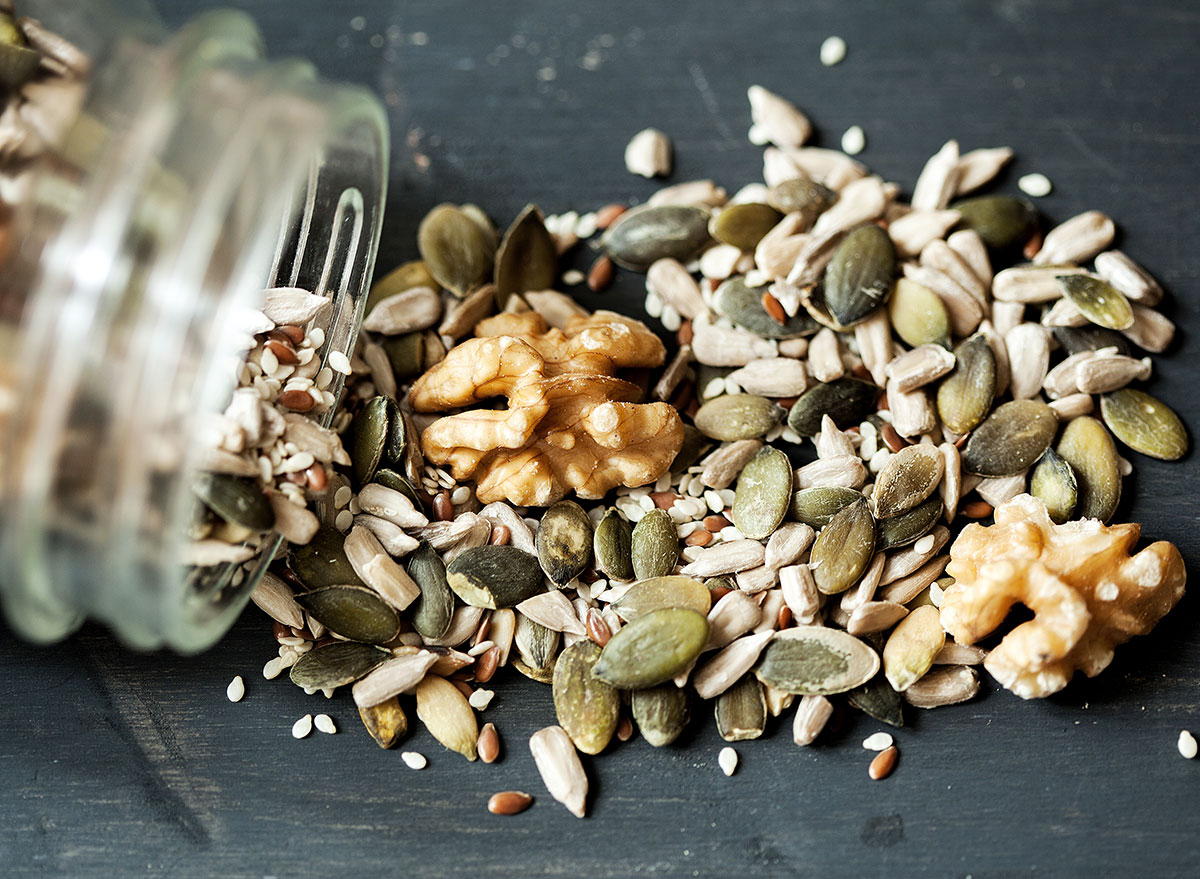 "Nuts and seeds are a source of plant protein, healthy fats (unsaturated fatty acids), fiber, minerals (magnesium, potassium, calcium, plant iron, and zinc), and contain vitamins B1, B2, B3, and vitamin E," says Dr. Kris-Etherton. "They are a source of antioxidants and polyphenols that have anti-inflammatory properties. They can help control body weight, manage blood cholesterol, triglycerides, and glucose levels. Research also has shown that nuts decrease the risk of cardiovascular disease and stroke, type 2 diabetes, metabolic syndrome. And may benefit overall mortality, risk of cancer, and age-related cognitive function."6254a4d1642c605c54bf1cab17d50f1e
Dr. Kris-Etherton points out that omega-3 fatty acids can do wonders for your body. They help to reduce the risk of cardiovascular disease, sudden cardiac death, and blood clots. It keeps the lining of your arteries smooth and free of damage and can raise levels of HDL "good" cholesterol. And, it can help lower blood pressure. Needless to say, including omega-3 fatty acids into your diet—especially the kind you can find in fish and seafood like salmon—is a great superfood to include in your 2021 eating plan. Start incorporating seafood into your diet today with these 43 Healthy Seafood Recipes That Are Surprisingly Easy to Make.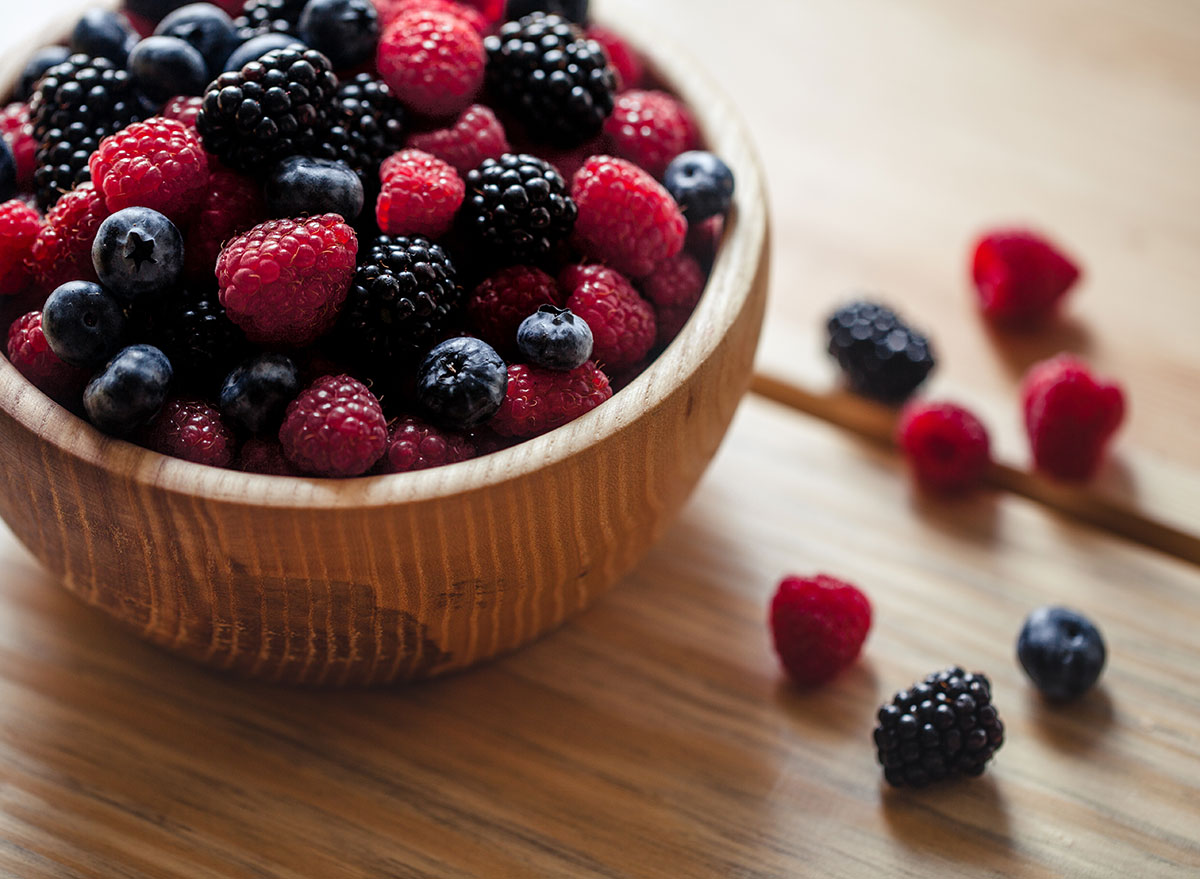 According to Healthline, berries are full of vitamins, fiber, and antioxidants that work wonders for your body. Fiber is good for your digestive system, gut, and even can help you lose weight. Antioxidants help with reducing the risk of cancer and other inflammatory diseases. Here's Why You Need Antioxidants In Your Diet—And How To Eat More Of Them.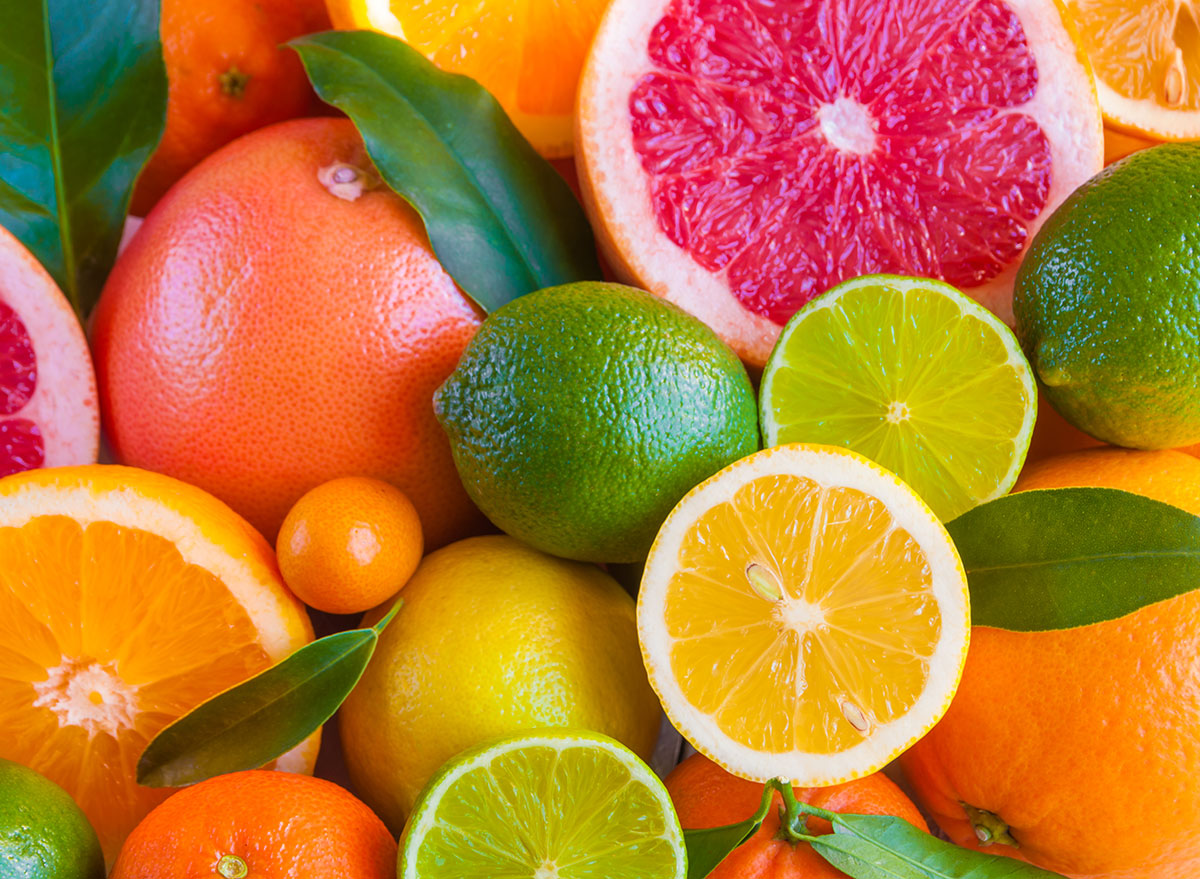 Citrus fruits are full of all kinds of nutrients including vitamins A, C, B6, calcium, potassium, folate, magnesium, phosphorus, and copper. Dr. Kris-Etherton also points out that citrus fruits contain a good amount of antioxidant properties (similar to berries), and can help protect you against cancer, keep your brain sharp, and boost skin health.
Nitrate-Rich Fruits and Vegetables
Foods that have high nitrate levels have been proven to help with exercise performance, lower blood pressure, and help brain function, according to Healthline. Dr. Kris-Etherton recommends incorporating foods such as beets, green leafy vegetables (like spinach), celery, carrots, citrus fruits, pomegranates, and watermelon into your diet.
Speaking of, Here's Why You Should Add Beets to Your Diet.
Whole grains are a great source of dietary fiber, which is a key nutrient you need in your diet for a healthy digestive tract—and for losing weight. Whole grains still include that essential fiber in their product, while most white breads and processed carbohydrates are stripped of those natural qualities. Plus, Dr. Kris-Etherton points out that fiber can help lower LDL "bad" cholesterol, prevent small blood clots, and help to maintain steady blood sugar levels.
Some of the best whole grains to include in your diet include amaranth, barley, buckwheat, corn (including whole cornmeal and popcorn), millet, oats, quiona, brown or wild rice, rye, sorghum, teff, certain types of wheat.
So next time you're at the store, skip that white bread and grab a whole grain bread or a pack of whole grain, seeded rolls for your sandwiches. It will make the world of a difference for your health in 2021.
Stock up today on one of these 8 Healthiest Breads to Eat for Weight Loss.
Along with whole grains, legumes are a great source of fiber and are incredibly low in calories. Plus, legumes have a high level of protein, which is great if you're looking to eat more plant-based meals in 2021. Dr. Kris-Etherton points out some of the best legumes you can buy such as chickpeas, peanuts, black beans, green peas, lima beans, kidney beans, black-eyed peas, Navy beans, great-norther beans, pinto beans, soybeans, and lentils.
Legumes have been proven to help improve glycemic and lipid control for those who are diabetic, helps to lower blood pressure and cholesterol, assists in controlling your weight, and lowers your risk of heart disease, according to Medical News Today.
Looking for good superfoods to add to your smoothies? Here are the 11 Best Superfood Powders, Recommended by a Nutritionist.