4 Walmart Food Swaps for Weight Loss
Healthy alternatives that are easy to obtain!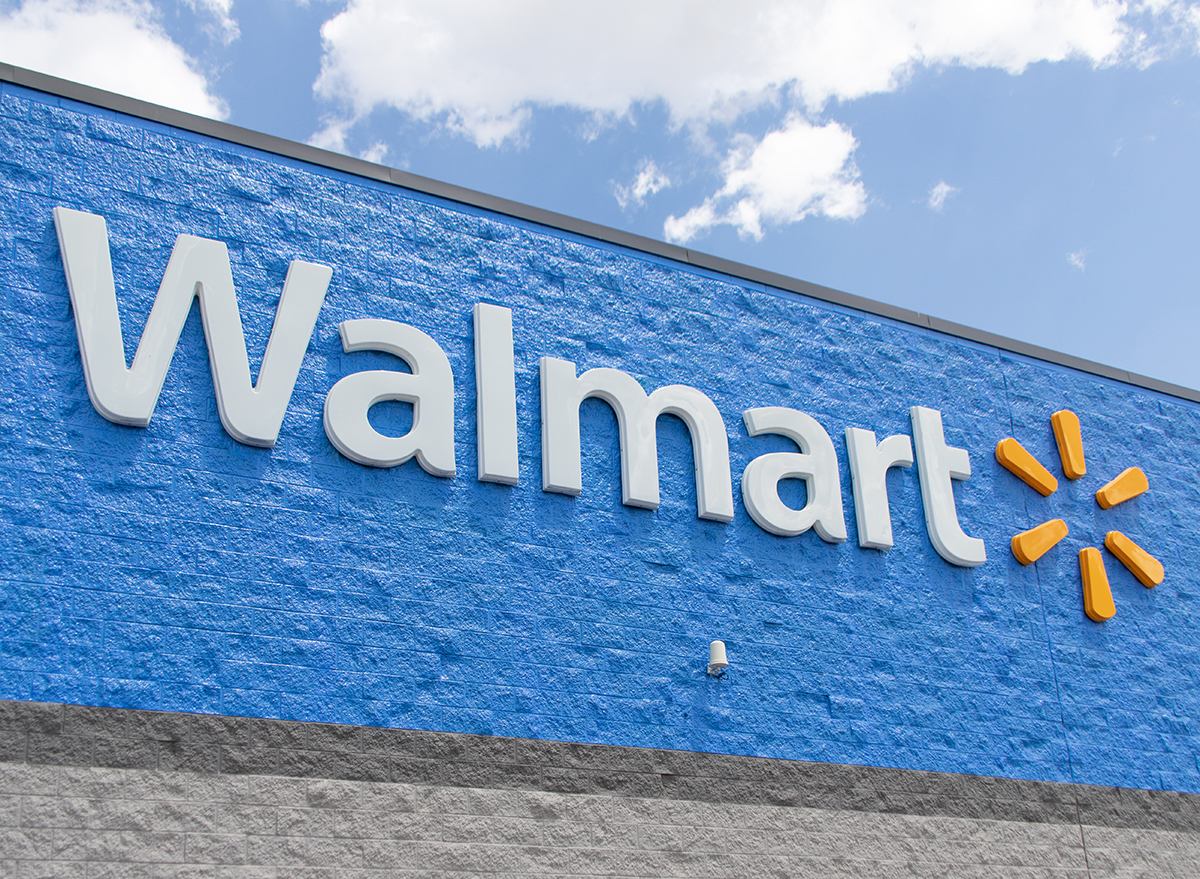 When trying to lose weight, your diet plays a big part. Making the right choices will greatly impact you, and those choices start at the supermarket. Shopping for the right foods may seem overwhelming, especially when you don't know where to start. But before you make a beeline for healthy foods, you might want to consider trying food swaps first.
Just because you are watching what you eat, doesn't mean you have to give up on everything you enjoy. Sometimes, making a simple change can benefit your weight loss efforts, and that can be just by switching brands of your favorite products. To determine healthy alternatives, we spoke with Lisa Young, PhD, RDN, author of Finally Full, Finally Slim, a nutritionist in private practice, and adjunct professor of nutrition at NYU. She's going to tell us about some easy, healthy food swaps you can make at your local Walmart. Then, take a look at The Healthiest and Cheapest Walmart Foods You Can Buy.
Traditional beef jerky for Stryve.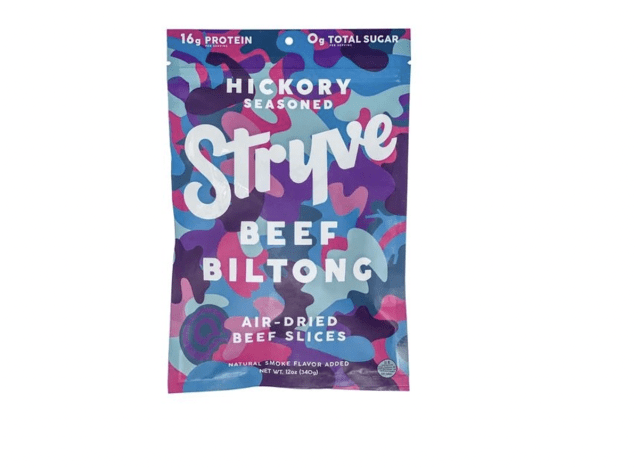 90 calories, 2 g fat (0 g saturated fat, 0 g trans fat), 430 mg sodium, 0 g carbs (0 g fiber, 0 g sugar), 16 g protein
"Rather than traditional jerky which is ultra-processed and often contains added sugar and salt, try Stryve Biltong, which has 16 grams of protein, with zero grams of carbs and zero grams of sugar," says Dr. Young.
Along with weight gain, ultra-processed foods have been linked to inflammatory bowel disease and cancer, so trying to stay away from them when you're looking for healthy foods is definitely a great option!
Stryve is an air-dried meat snack crafted with 100% American, high-quality beef. The protein will help get your recommended daily intake and may help you build muscle post-workout.6254a4d1642c605c54bf1cab17d50f1e
Your usual barbecue sauce for Stubb's.
30 calories, 0 g fat (0 g saturated fat, 0 g trans fat), 250 mg sodium, 7 g carbs (0 g fiber, 5 g sugar), 0 g protein
"Instead of your traditional BBQ sauce, try Stubb's, which contains less added sugar and no high fructose corn syrup," says Dr. Young.
Stubb's Original Barbecue sauce has only 5 grams of sugar, while others contain over 10 grams.
Studies show that high fructose corn syrup can lead to weight gain, which makes it an ingredient you want to keep out of the foods you buy—especially when you're choosing foods to help you lose weight.
Italian dressing for The New Primal Citrus Zest.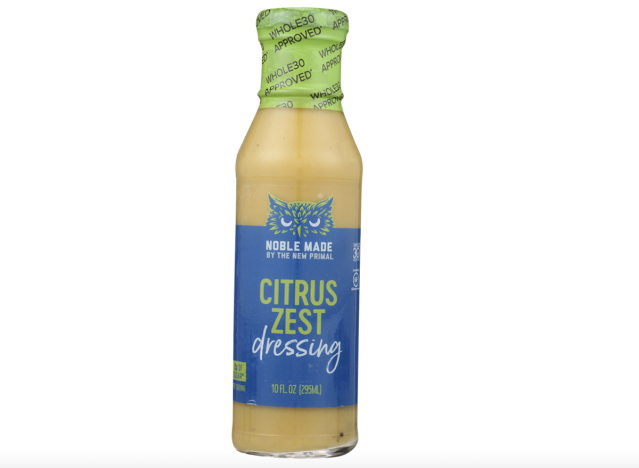 35 calories, 2 g fat (0 g saturated fat, 0 g trans fat), 190 mg sodium, 3 g carbs (0 g fiber, 2 g sugar), 0 g protein
Depending on the dressing, you can get a lot of unwanted (and unnecessary) ingredients.
"Instead of your regular zesty Italian dressing, try The New Primal citrus zest dressing, which contains fewer calories per serving."
This citrus zest dressing comes out to only 35 calories per two-tablespoon serving. Other dressings can be over 100 calories per serving. If not careful, those calories can add up.
Your classic applesauce for Brainiac.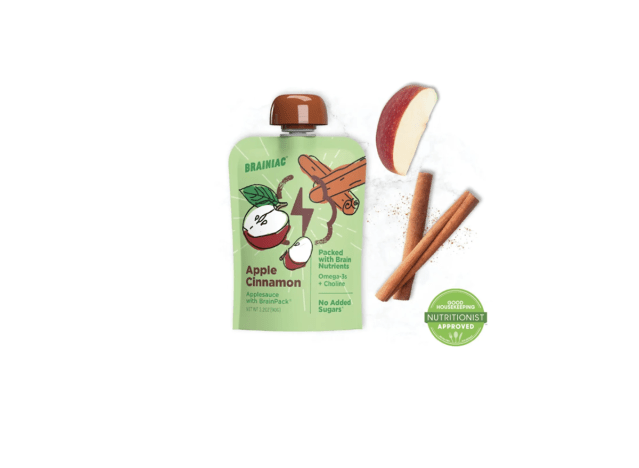 45 calories, 0.5 g fat (0 g saturated fat, 0 g trans fat), 0 mg sodium, 12 g carbs (1 g fiber, 11 g sugar), 0 g protein
Just because it contains fruit, doesn't necessarily mean it's always going to be healthy.
"While many versions of applesauce contain a lot of added sugar and unnecessary calories, Brainiac's apple sauce pouches do not," says Dr. Young. "These contain no added sugar and fewer calories than traditional applesauce."
The less added sugar, the better it is for weight loss. To add to their health benefits, Brainiac contains 120 milligrams of choline, a nutrient that plays a role in brain development and memory. It is also filled with 160 milligrams of omega-3s, DHA and EPA, which may positively impact many aspects of your cardiovascular health.
Kayla Garritano
Kayla Garritano graduated from Hofstra University, where she majored in Journalism and double minored in Marketing and Creative Writing.
Read more about Kayla