23 Foods You Should Make—Not Buy!
These favorites will always taste better homemade, and the small effort in the kitchen is worth the payoff.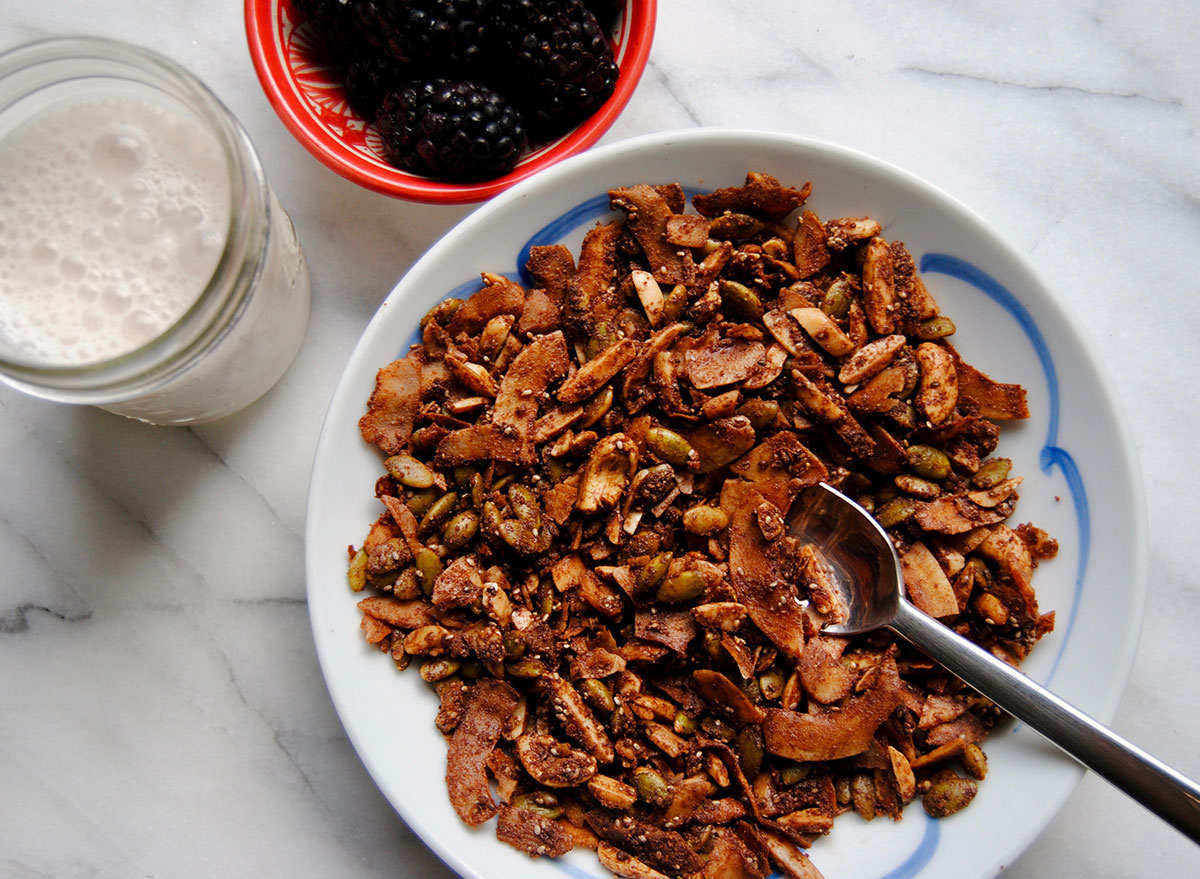 Some things are best store-bought, but these particular staples are worth making at home. They'll taste better, cost less, and make you appreciate the kitchen prowess and bragging rights you'll earn along the way. Sign up for our newsletter to get the latest food news and recipes delivered straight to your inbox.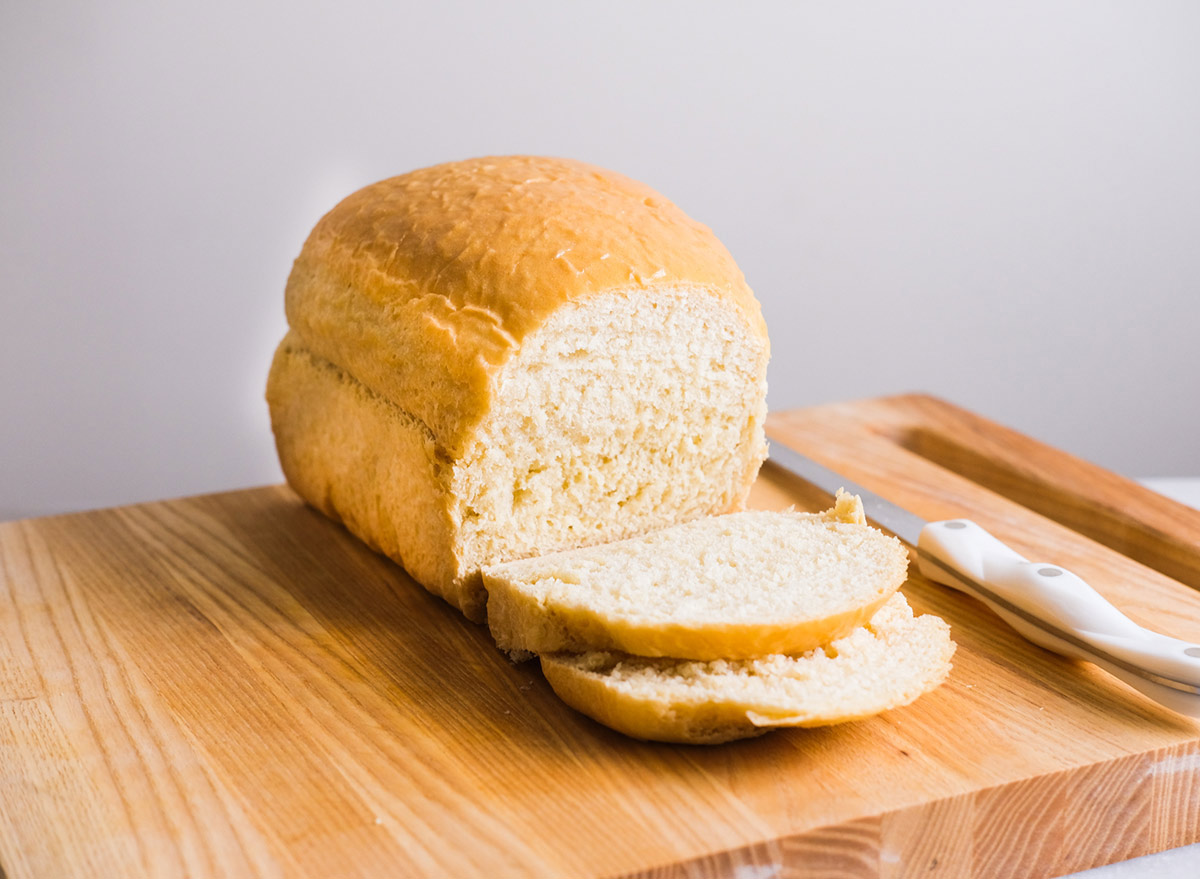 Yes, making your own bread is a bit of extra work, but it's definitely a rewarding kitchen project you can take on over the weekend. This white sandwich bread is the easiest loaf to get you started in bread-baking, and it can replace your precut grocery store loaf.
Get our recipe for Sandwich Bread.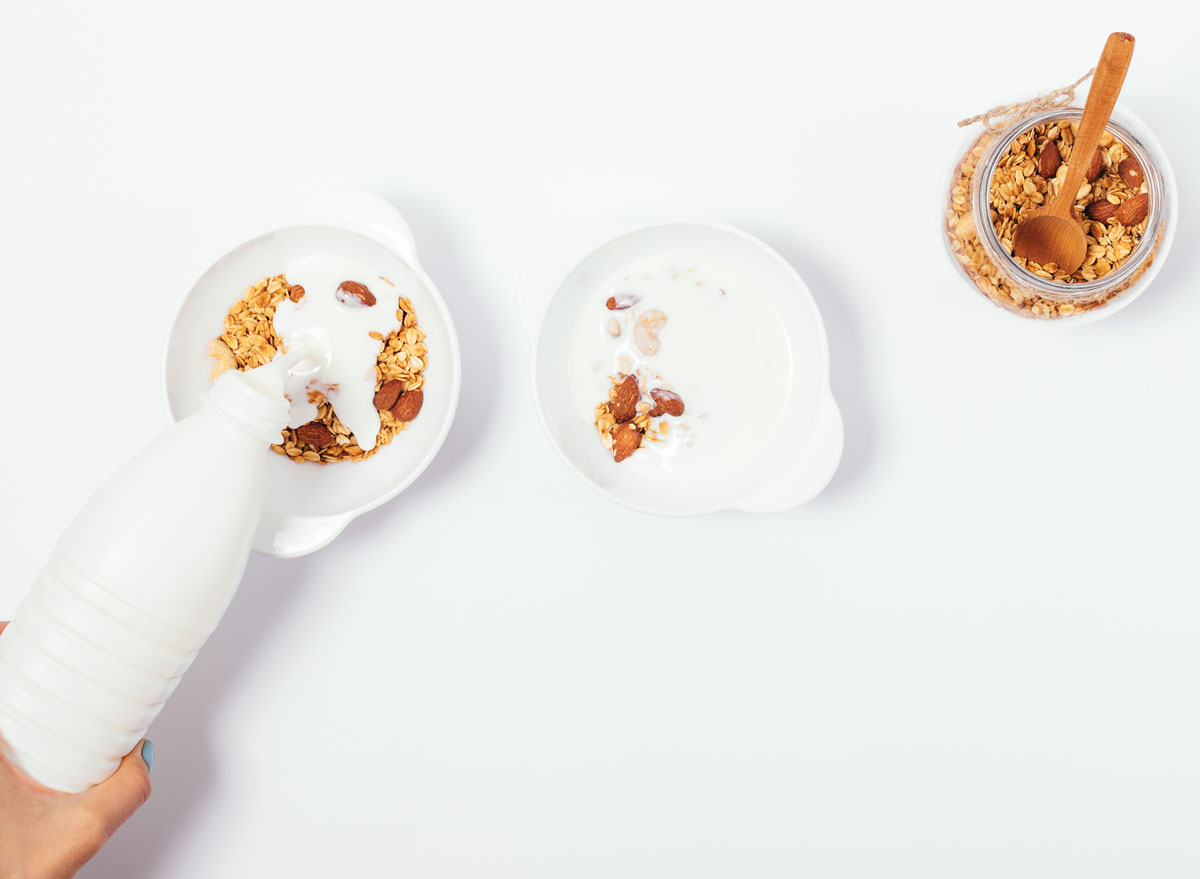 Almond milk tastes better and is healthier when made at home. Store-bought almond milk can have a bunch of added ingredients, like sugar, which makes it go from an innocent milk alternative to a calorie-loaded beverage. For the very basic, non-flavored milk you'll need only two ingredients: water and raw almonds.
Get our recipe for Almond Milk. 
Nut butters can get expensive when bought in store, especially if you're going for almond or cashew butter. Why not make your own at home and enjoy the cleanest possible version you won't easily find in stores.6254a4d1642c605c54bf1cab17d50f1e
Get our recipe for Peanut Butter. 
You can think of aioli as a flavored mayo, with additions ranging from garlic and herbs to chipotle peppers. Learn to make several different aiolis from scratch and you'll have learned to make homemade mayo along the way, too. Pair it with potatoes or chicken fingers.
Get our recipes for 3 Homemade Aiolis.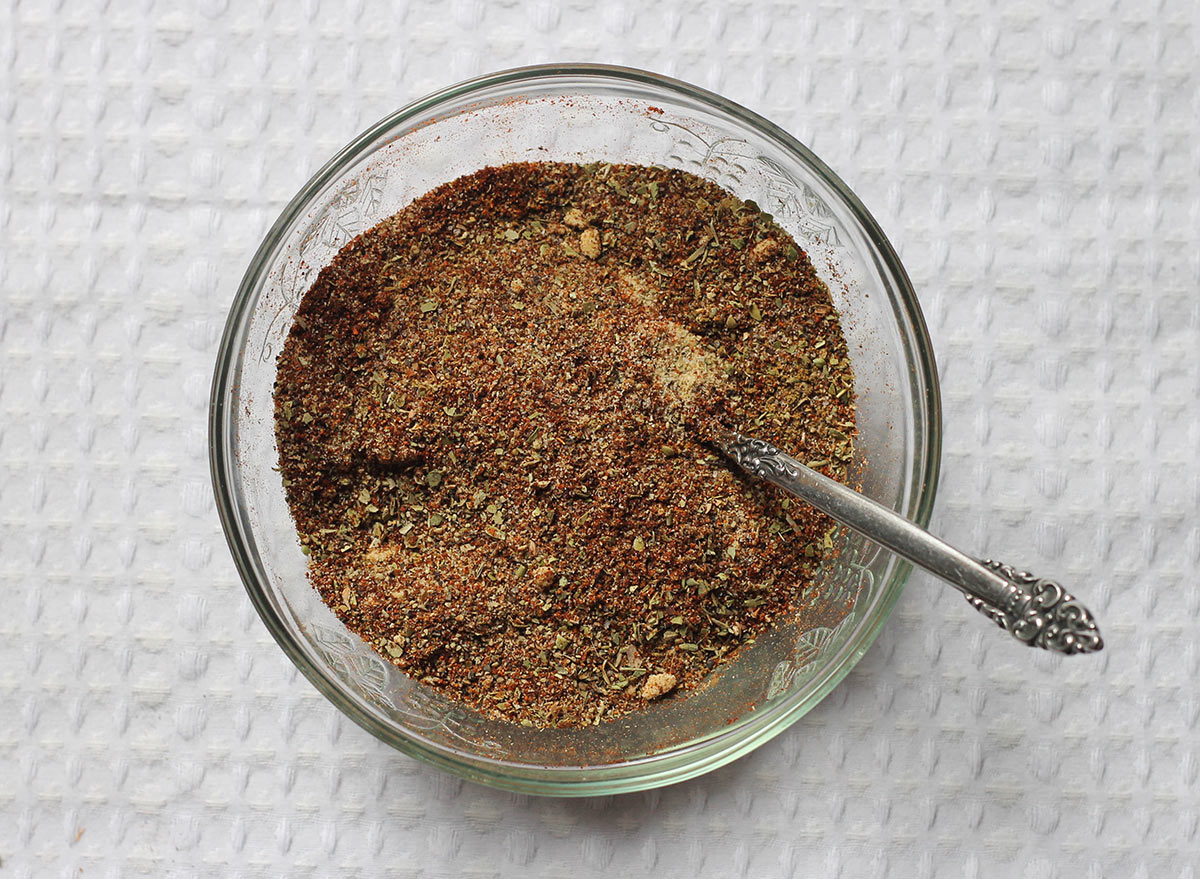 Taco seasoning is a simple blend of spices you're better off mixing up yourself. The ingredients you need for this recipe are pretty basic spice cabinet staples you likely have in your kitchen, so use this as a template when you need seasoning in a pinch.
Get our recipe for Taco Seasoning. 
This simple condiment will flourish with fresh, herby flavors if you make it yourself instead of using the store-bought version. Use it in pastas, sandwiches, and you can even dollop some over eggs.
Get our recipe for Pesto. 
Buying a bag of frozen pre-cut spuds from the grocery store may seem like the easier option here, but once you make your own oven-roasted fries, you'll never go back to the ones from the freezer aisle. The secret to a perfectly crispy fry is to make sure they're completely dry and lathered with oil when they go in the oven.
Get our recipe for Oven-Baked French Fries.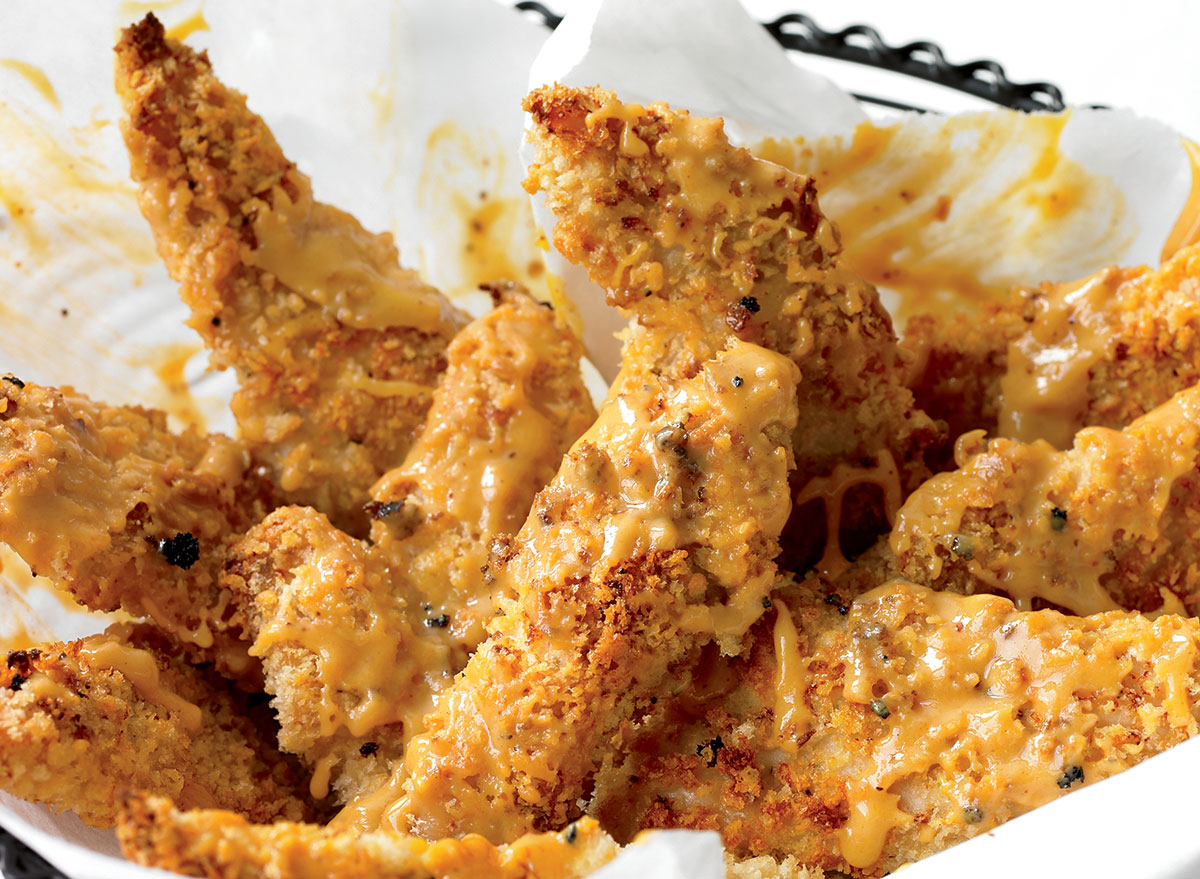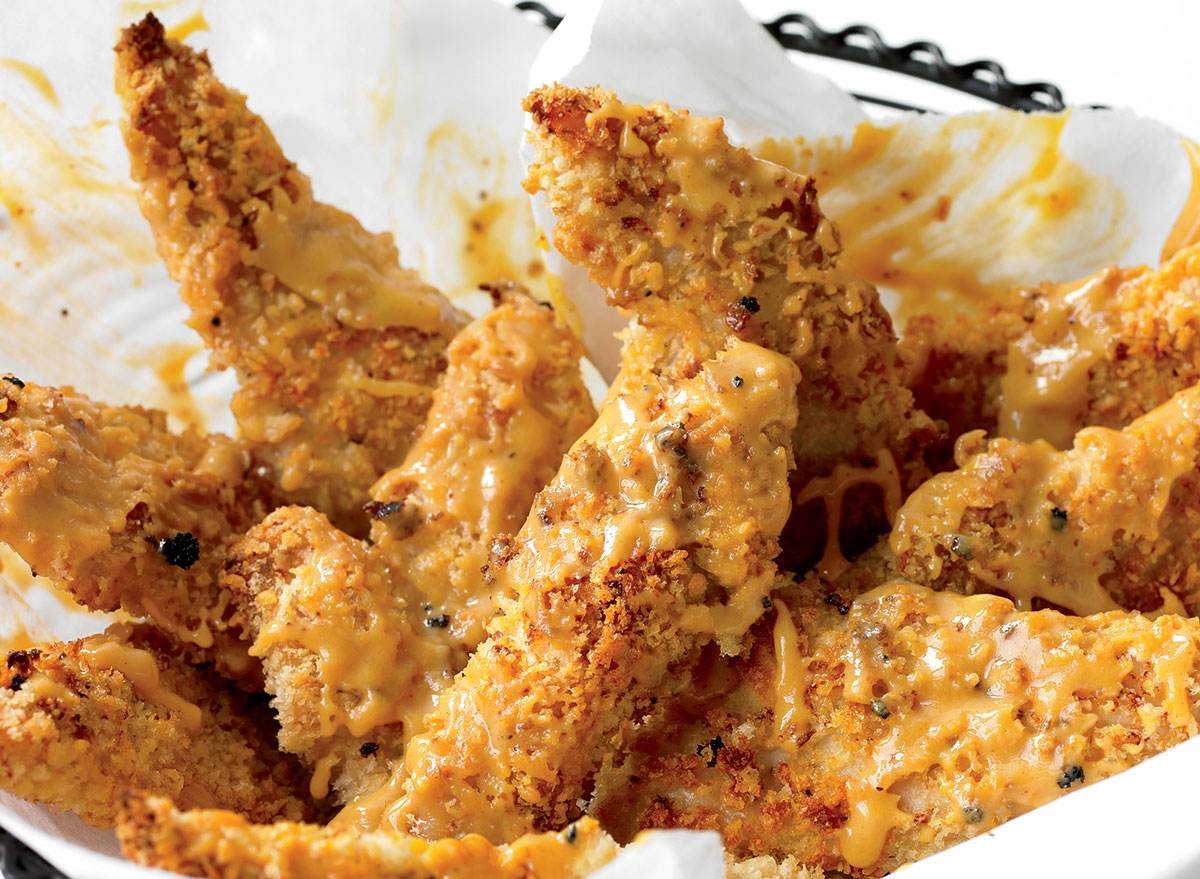 Another freezer aisle staple that can be much-improved if made from scratch is chicken tenders. There really isn't a whole lot to achieving the crispy texture—simply make sure to use Panko bread crumbs instead of the regular bread crumbs.
Get our recipe for Chicken Tenders.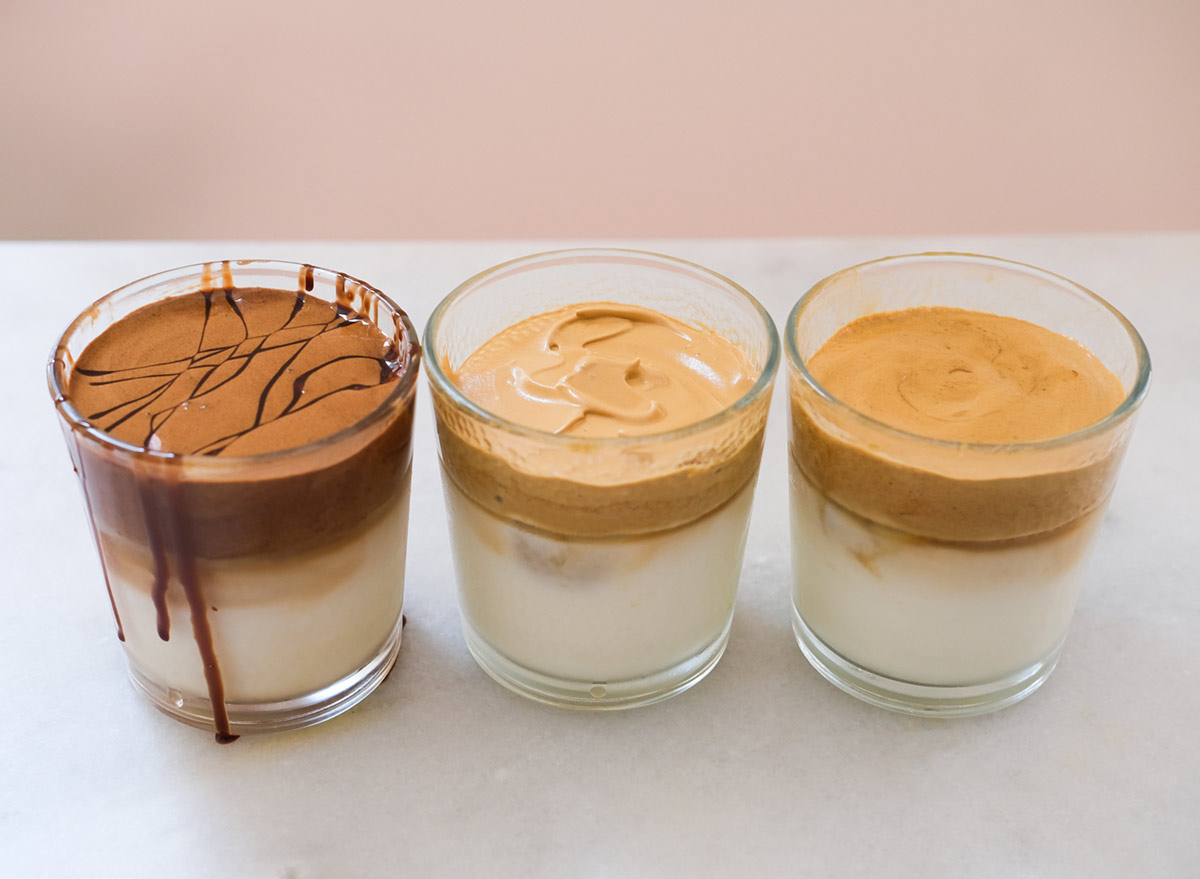 If you've found yourself swept up in the whipped coffee craze, you'll be delighted by our simple recipe you can make at home faster than you can run to a drive-thru. Try any of our suggested flavors—chocolate, vanilla, or caramel.
Get our recipe for Whipped Coffee.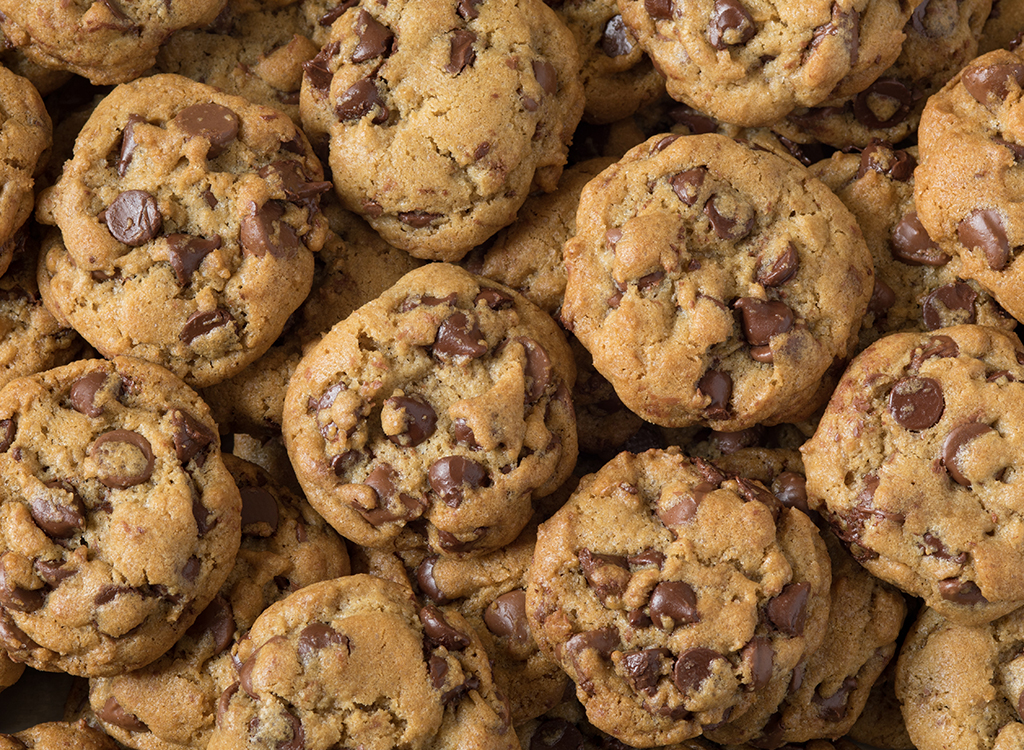 Chocolate chip cookies are a dessert destined for home-baking. Not only is it a fun Sunday project the whole family can partake in, but there's also nothing like a warm, melty cookie straight from the oven.
Get our recipe for Cookies.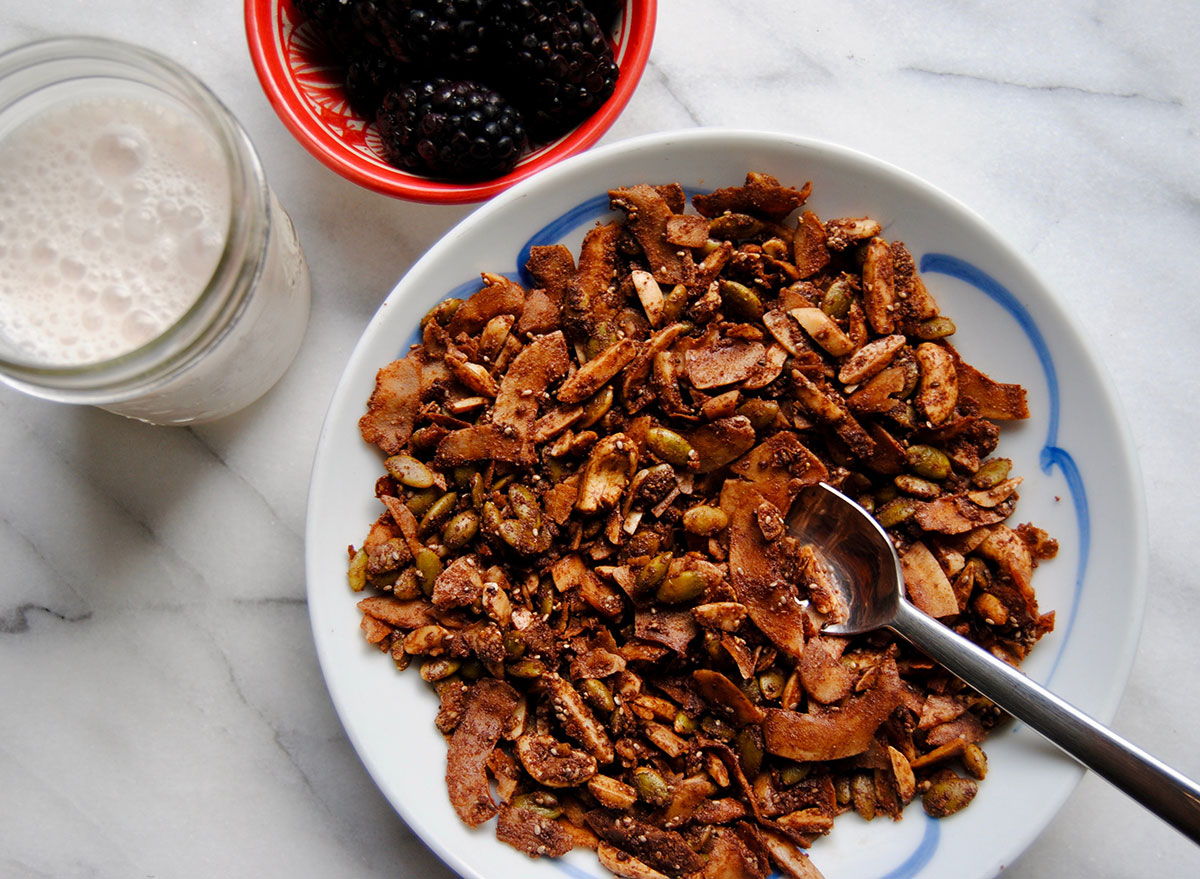 Specialty granola, like the one that falls into the paleo category, can end up being quite expensive in stores. But with a few smart ingredients swaps that eliminate grains and crank up the healthy fat content, you could be making a big batch of it at home for a lot less money. We adore this version flavored with coconut, cocoa, and cinnamon.
Get our recipe for Paleo Granola. 
Here's the thing—in order for guacamole to be shelf-stable, a lot of unnecessary additives have to be used to help it retain its vibrant color. That's why store-bought guacamole always tastes a little off, and a little more like chemicals than like avocado. There's simply no excuse not to be making your own, fresh version at home, especially with our super easy recipe.
Get our recipe for Guacamole.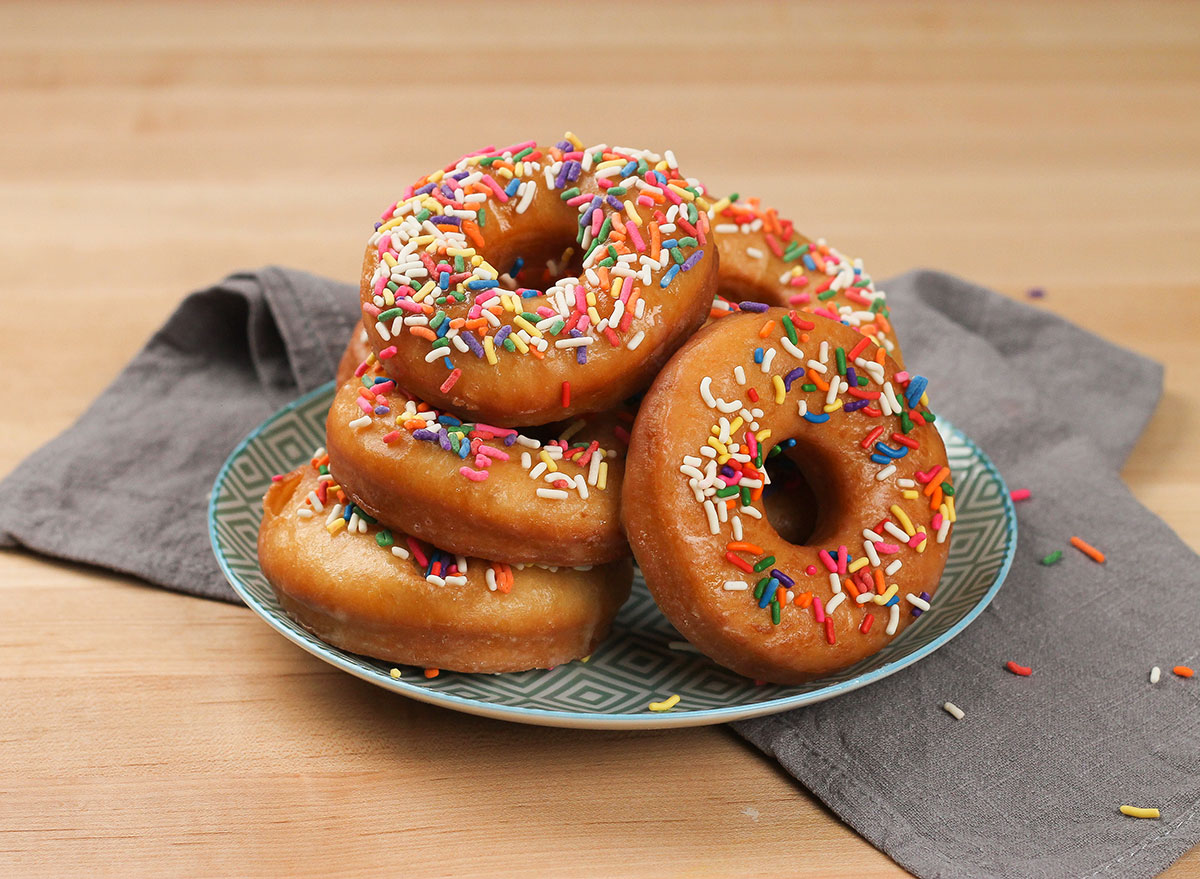 Yes, buying donuts by the box at the grocery store is easy, but those donuts will never taste fresh. Bakery donuts are a little better, but nothing beats the delightful feeling of accomplishment and exhilaration that freshly fried, hot, homemade donut will provide. If you're willing to roll up your sleeves and make your own donuts at home, you'll be spoiled for life.
Get our recipe for Donuts. 
Hummus, much like guacamole, should always be homemade. Although pre-packaged hummus can taste pretty good, depending on the brand, the simplicity of homemade hummus outweighs the benefits of buying it. Our hummus recipe contains a secret ingredient to make your homemade version taste better than any other you've ever tried.
Get our recipe for Hummus.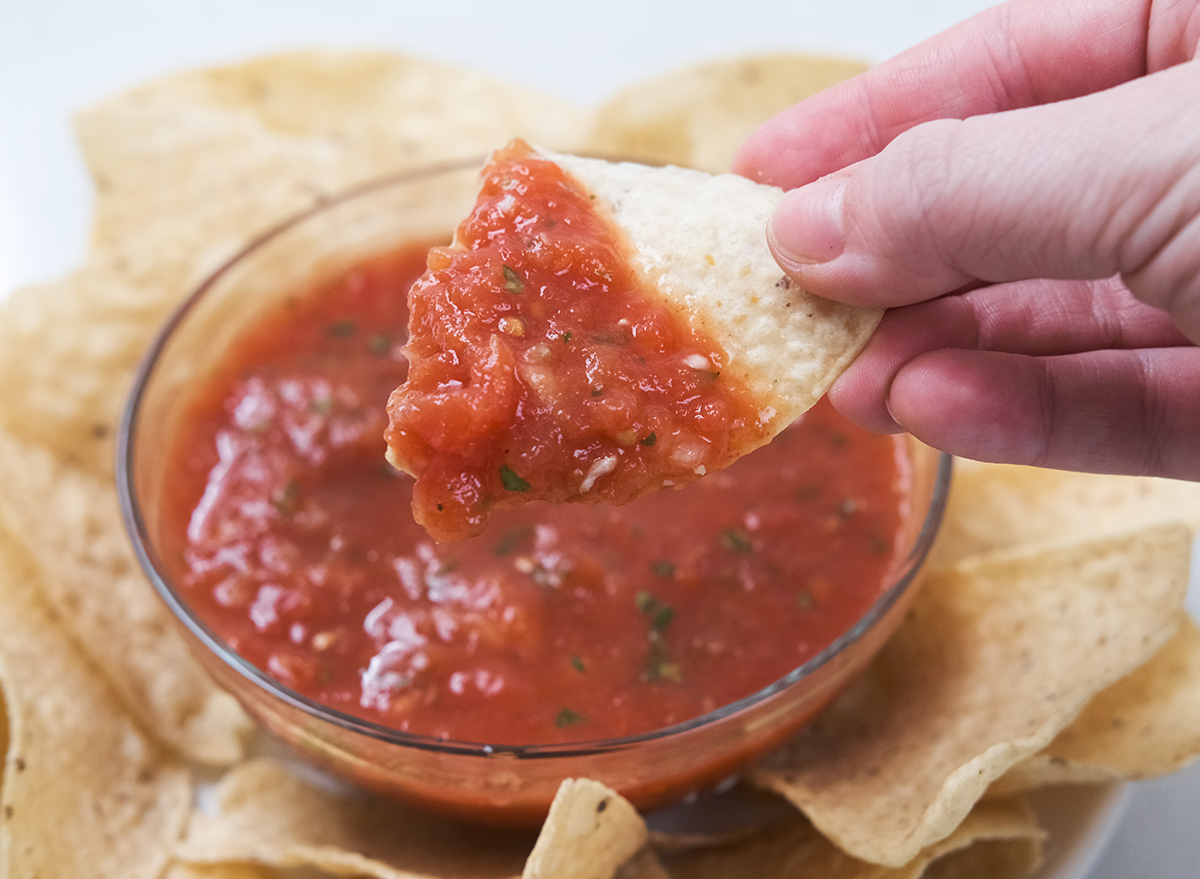 The fresh flavors of charred tomatoes, onions, garlic, and jalapeño will make this salsa hearty and as flavorful as the one you'd get at a Mexican joint. Store it in the fridge for up to three days and use as a dip for tortilla chips, with tacos, or on eggs.
Get our recipe for Salsa.
Ghee, or clarified butter, is a specialty health ingredient you're better off making yourself. The store-bought version can cost as much as four times the price of butter! But don't sweat it, if you'd like to try ghee, it's super easy to make with just one ingredient! That's right, to make your own ghee, you'll only need butter and a bit of patience.
Get our recipe for Ghee. 
You can get really top-notch tahini in stores, but more often than not, you'll need to look in specialty stores for authentic Middle Eastern brands. Instead, get some sesame seeds and good-quality olive oil, and make your own. You can store it in a cool, dry place for several weeks.
Get our recipe for Tahini. 
If you love buying bottled immune-boosting shots, you'll agree they work wonders. But you'll also agree that you're paying way too much for a tiny bottle of essentially fruit juice and some spices. Make our fire cider recipe and keep this precious immunity elixir stored in the fridge for when you need it.
Get our recipe for Fire Cider Immune-Boosting Shots.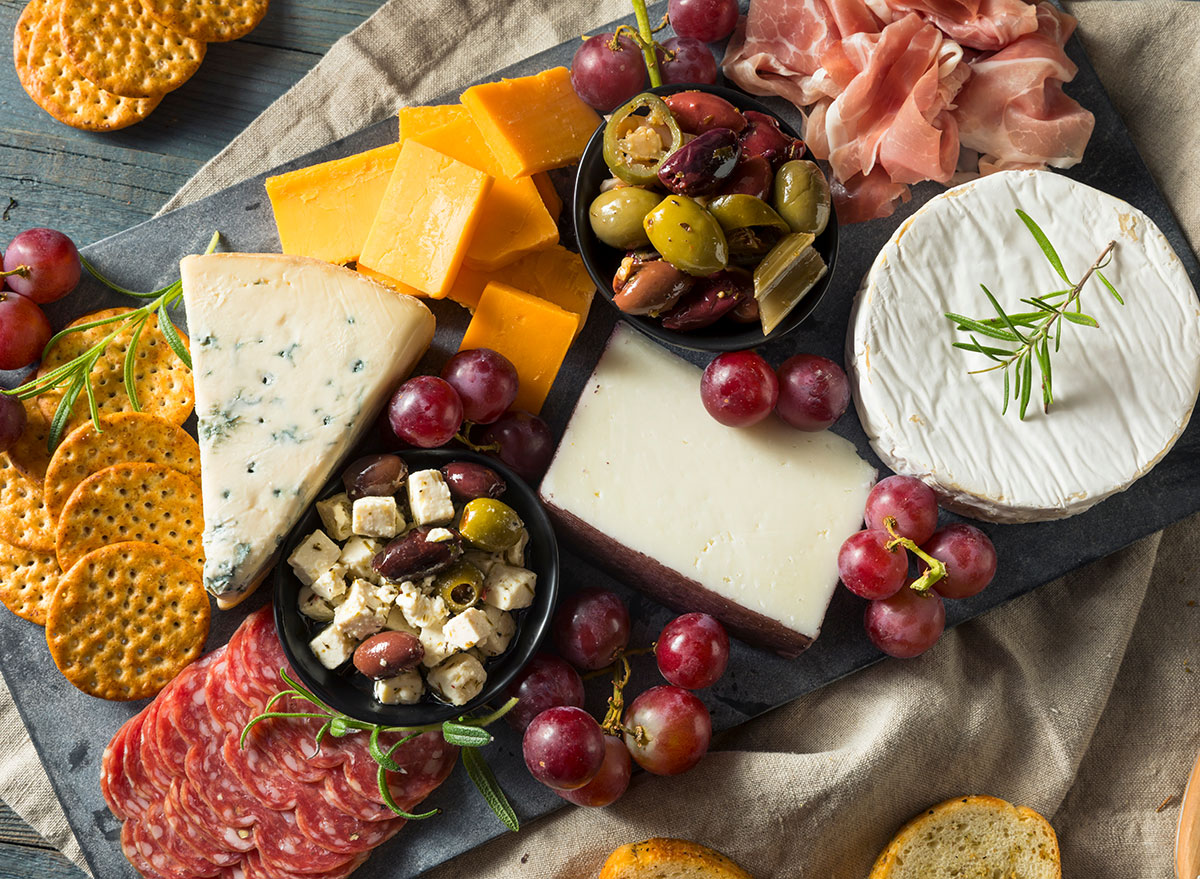 Pre-made charcuterie boards can work in a pinch, but it's so much more fun to make your own version customized to your liking. Get creative with your favorite cheeses, meats, nuts, fruits, pickles, and crackers, and serve it at your next wine hour or simply keep it in the fridge for easy snacking.
Get our recipe for a Charcuterie Platter.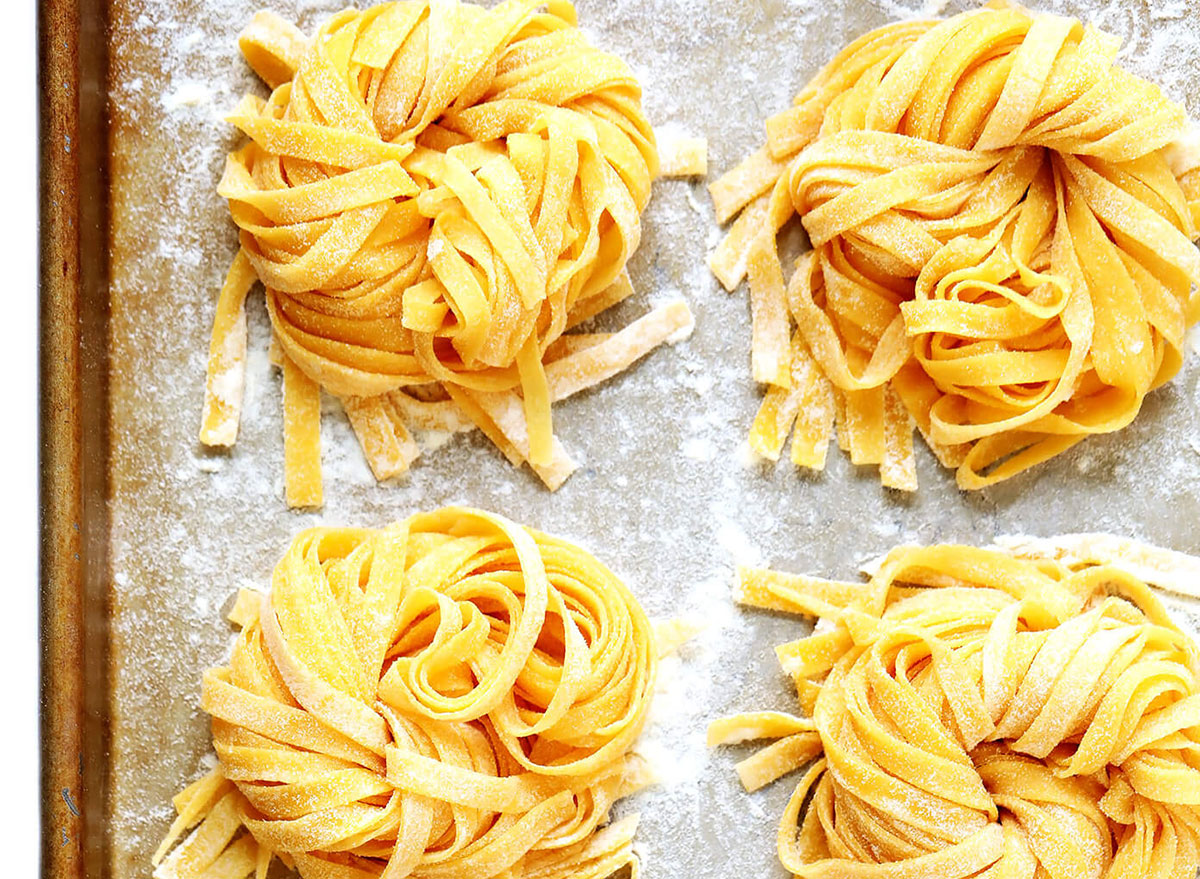 Trust us, once you make a simple homemade pasta, you'll never want to go back to the boxed stuff. This recipe couldn't be easier to make and doesn't even require a pasta machine. That's right, just four ingredients will get you to fresh pasta heaven.
Get the recipe from Gimme Some Oven.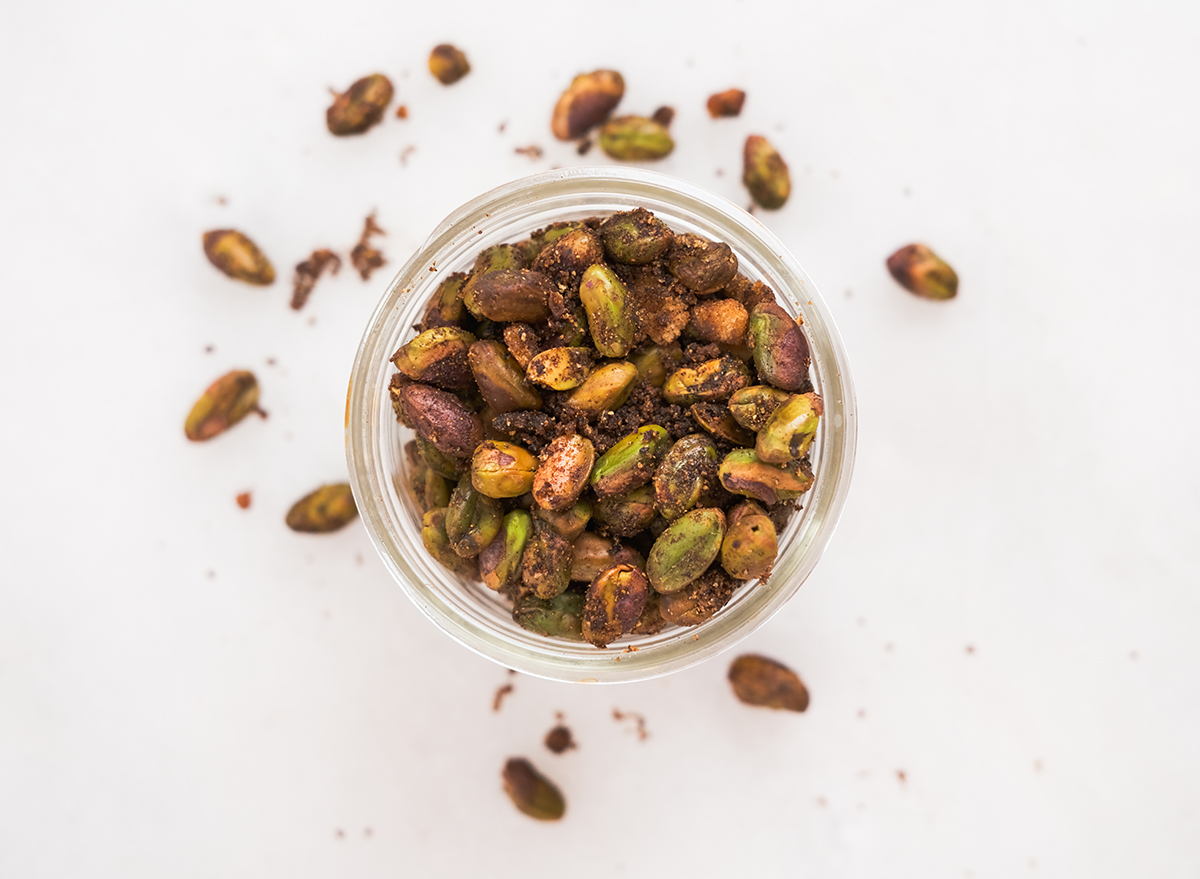 Roast your own spiced nuts at home for a healthy afternoon pick-me-up. You can flavor them however you like, but we simply love this BBQ flavor concocted with a few spice cabinet staples.
Get our recipe for Roasted Nuts.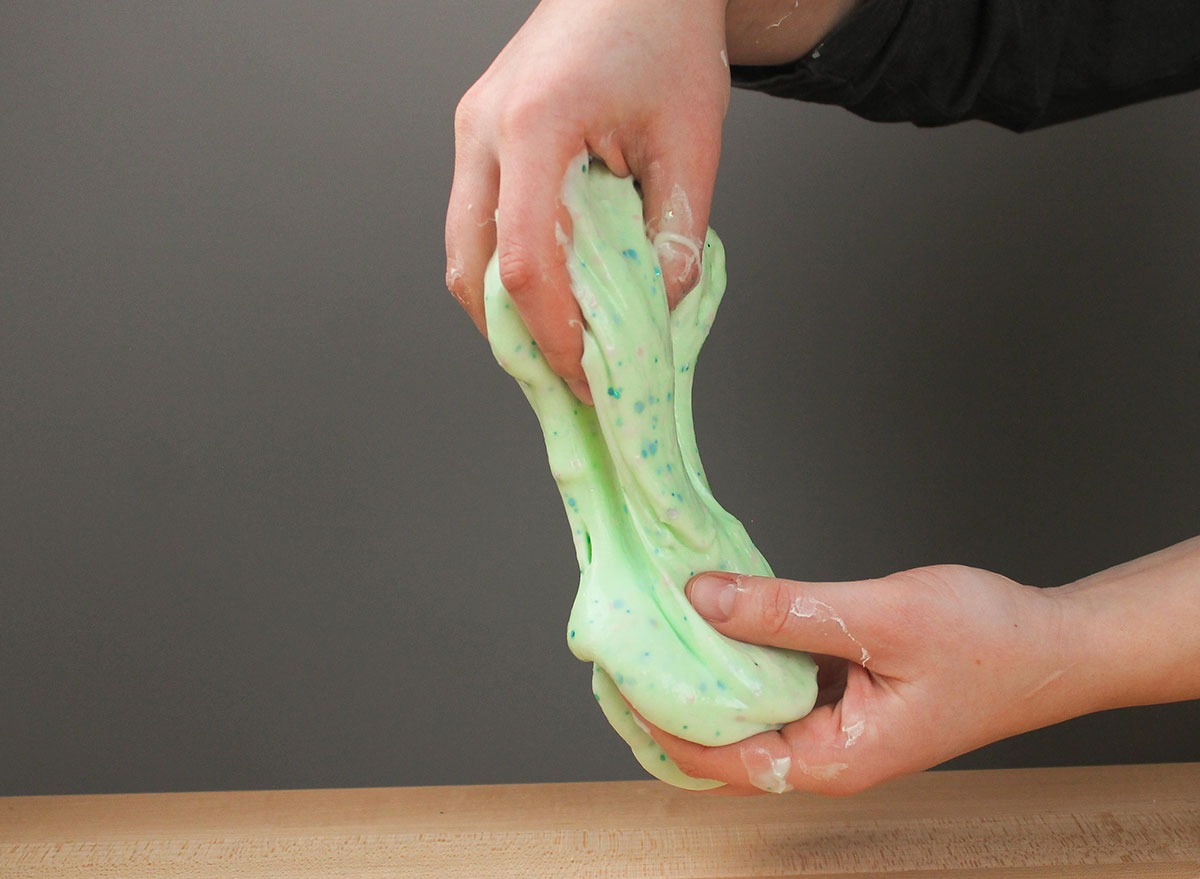 If your kids are bored out of their skull, busy them with a projects that's equally fun to make as it is to play with later. Homemade slime requires a few household items you may already have handy—baking soda, contact solution, and glue. Food coloring and some glitter makes the slime highly customizable.
Get our recipe for Slime.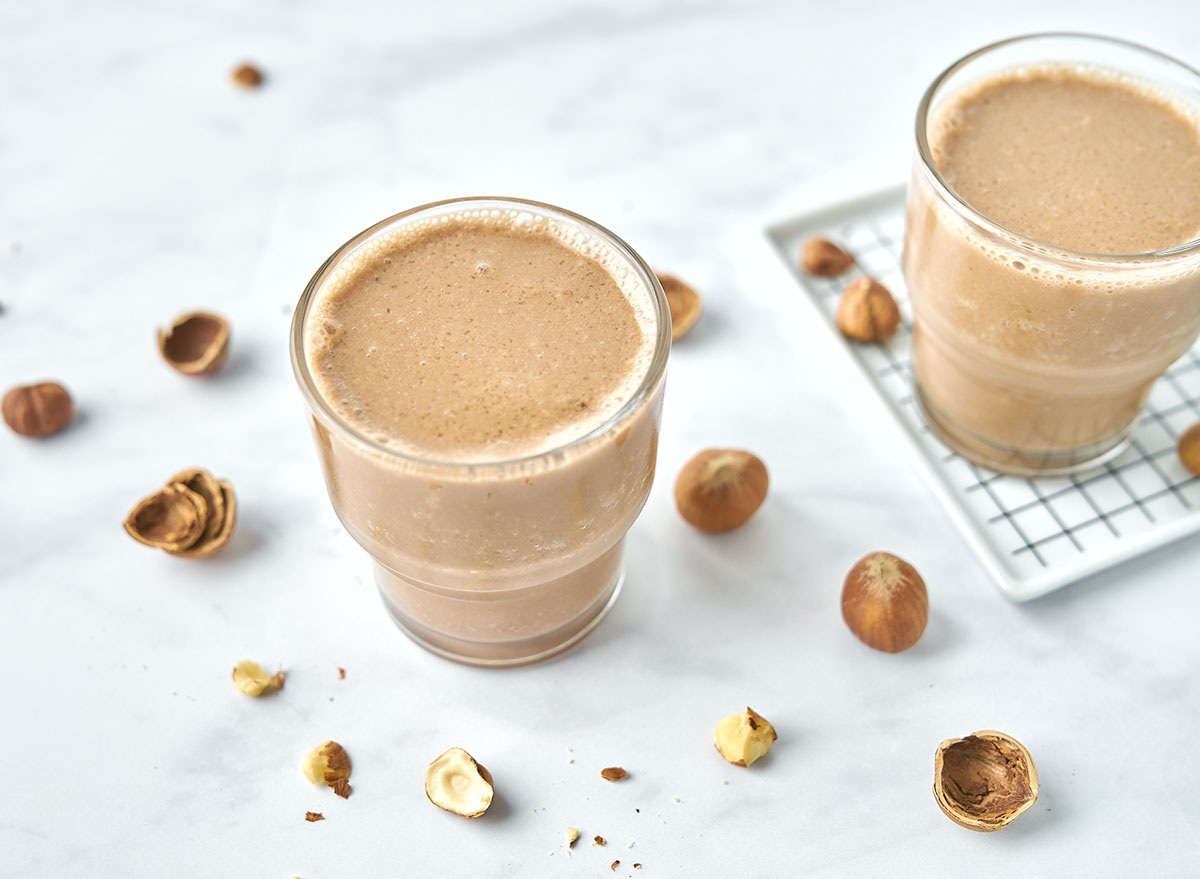 Yes, some store-bought bottled smoothies are healthy and low in sugar, but you are always, always better off drinking a smoothie made with fresh fruits or veggies. Get our recipes for plant-based smoothies below and pick one that suits your taste best.
Get our recipe for Smoothies. 
Mura Dominko
Mura is ETNT's Executive Editor, leading the coverage of America's favorite restaurant chains, grocery stores, and viral food moments.
Read more about Mura