9 Best Foods To Bring to the Beach
You can satisfy your hunger without ever leaving the beach!
Beach days call for items like some serious SPF, a cute beach towel, and perhaps some beach games. And among all of the beach day must-haves, the one category that tops the list is amazing beach-friendly snacks.
Why snacks? Imagine a scenario when you made the effort to lug your beach equipment to the perfect spot on the sand, propped up your sun-blocking umbrella, and you are having a jolly time in the sun with your family and friends. And then hunger strikes—your tummy starts grumbling, and you need to get something in your belly ASAP. But the last thing you want to do is leave the beach to get something to eat and drink.
Enter beach snacks. Having a bag packed with beach-friendly noshes that are satisfying, good for you, and portable is the ticket to having a successful beach day. Sure, you can bank on buying snacks at the local concession stand. But between the high prices and the low nutritional value that many food options available in that capacity offer, there is no doubt that a little pre-planning and strategy when packing your beach bag filled with snacks can be a lifesaver.
As a registered dietitian and a lifetime beach lover, I have searched the grocery shelves for the best foods to bring to the beach. Pre-portioned food that doesn't easily attract sand and offers some serious nutrition is the trifecta that I frequently look for. And since I don't always feel like bringing a cooler with me when I hit the beach, finding options that don't require refrigeration is a real bonus in my book.
If you are on the hunt for the best foods to bring to the beach, look no further than this list, curated by a registered dietitian and beach lover who can't do without her beach snacks. Then, for more food tips, check out 13 Ways to Eat Healthy on a Budget.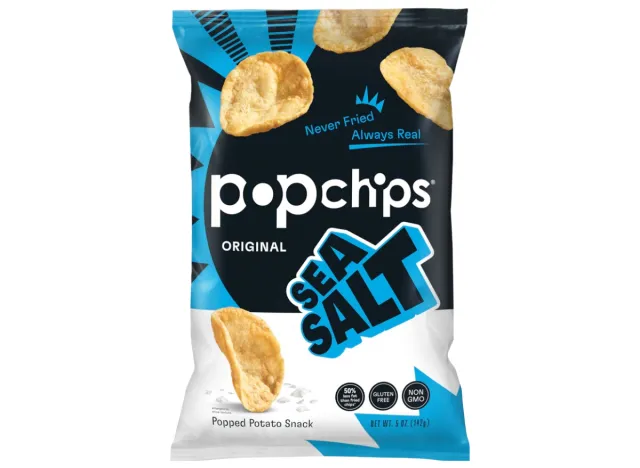 Crunchy chips and beach snacking go hand-in-hand. Instead of grabbing a bag of fried chips that can leave you feeling heavy, lean on Popchips for a satisfying salty snack. Popchips are heated in a pressure chamber, which makes them "pop." They contain only half the fat of traditionally fried chips—but they are equally delicious. If you have a cooler, toting some single-serving dips along, like guacamole or salsa, can be a fun way to enjoy these chips, too.
Whisps Cheese & Pretzel Bites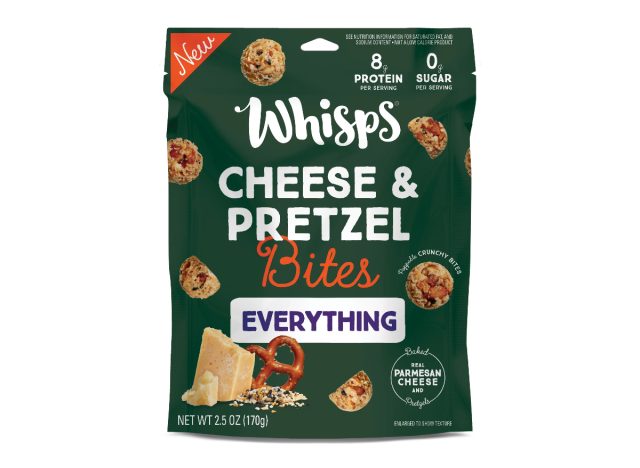 These convenient bites combine two beloved snacks, cheese and pretzels, into one bite. With 6-8 grams of protein and 0 grams of sugar per serving, Whisps Cheese & Pretzel Bites can help keep you feeling satisfied while you are catching some rays.
And since they are a shelf-stable option made with 100% real cheese, cheese lovers can enjoy their favorite food in flavors like Cheddar, Everything, and Honey Mustard without the need to worry about lugging a cooler around to keep their dairy food cool and safe.
That's It. Mini Fruit Bars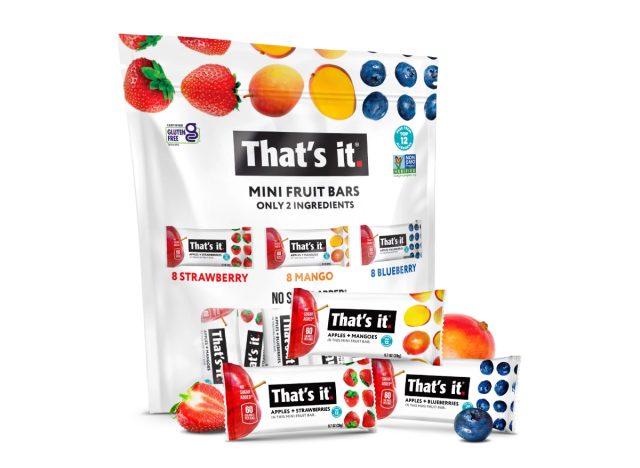 Made with only real fruit, That's it. Mini Fruit Bars make it easy to eat fruit while on the go. With these snacks, you don't have to worry about how to perfectly transport delicate fruit, as these bars are made of dried ingredients that are shelf-stable and certainly not delicate. With no added sugars and free from the top 12 allergens, these bars are a super-simple addition to your beach bag to help you meet your fruit quota for the day.
POM Wonderful 100% Pomegranate Juice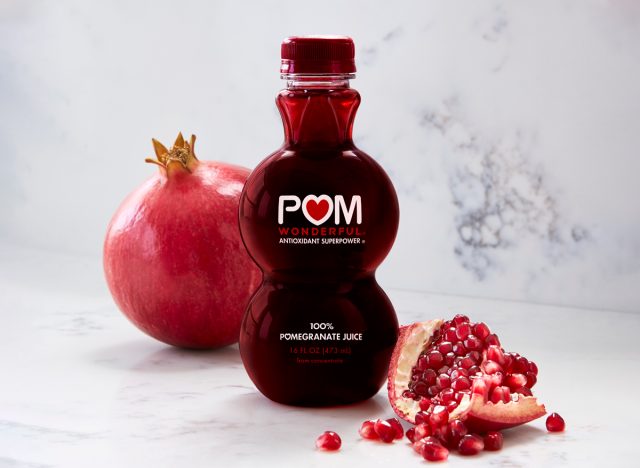 Things like stress and environmental pollutants that we may be around on the beach can generate free radicals, which can lead to oxidative stress that the body has to try and manage. Drinking POM Wonderful 100% Pomegranate Juice is a simple way to power through your day with antioxidants that fight free radicals. Every bottle of POM Wonderful has the juice of whole-pressed pomegranates and nothing else—no fillers and never any added sugar. What a perfect sip for a warm day outside in nature!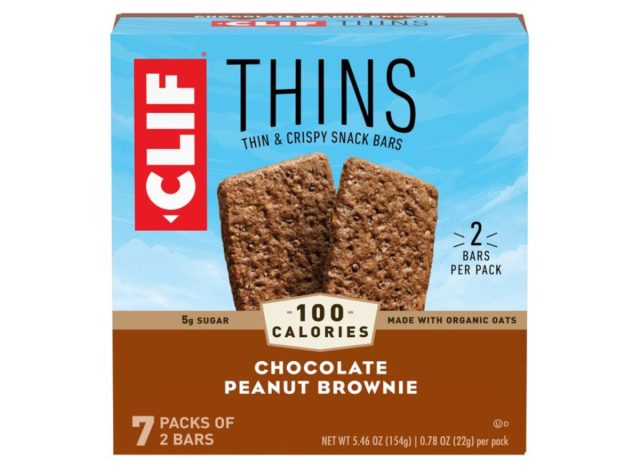 CLIF Thins have 100 calories and 5 grams of sugar per pack for a perfectly portioned, crispy, and crunchy snack-time pick-me-up. Baked until perfectly crisp, CLIF Thins are made with organic rolled oats and available in three delicious flavors. These are ideal for bringing to the beach because unlike many snack options, these come in single-serving packs, reducing the risk of getting your nosh all sandy throughout the day.
Uncle Matt's Organic No Sugar Added Lemonade Juice Boxes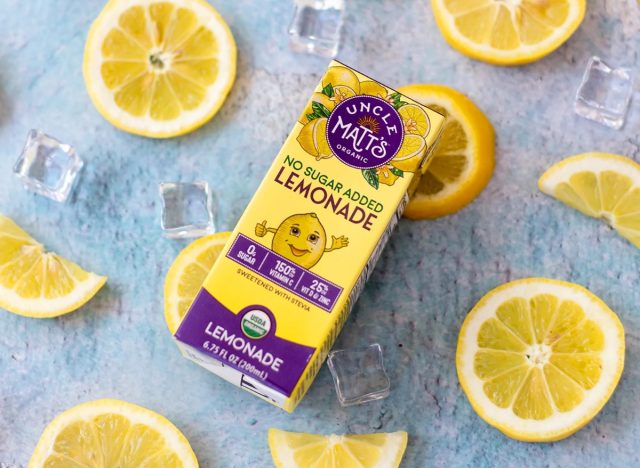 Uncle Matt's Organic No Sugar Added Lemonade Juice Boxes are a great cooler addition for your beach day. The shelf-stable line contains zero added sugars, is sweetened with stevia, and boosted with 150% DV vitamin C, plus 25% DV vitamin D and zinc for immune support. These delicious and refreshing functional juice boxes come in two flavors: Lemonade and Strawberry Lemonade.
Snack Mates Chicken and Apple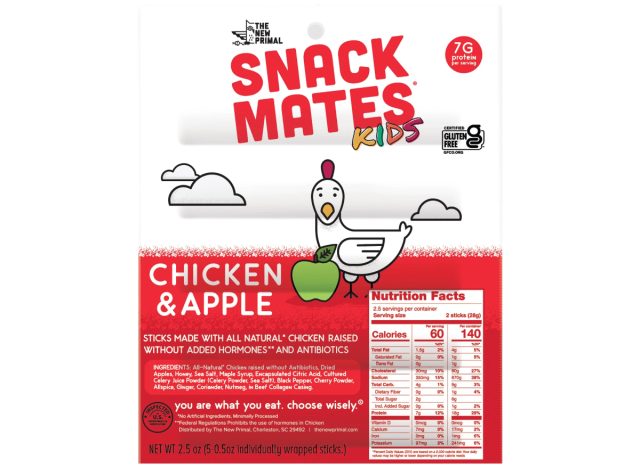 Bits of dried apple and tender all-natural chicken raised without antibiotics are what make these meat sticks so desirable. As a protein option that requires no refrigeration, these shelf-stable meat sticks are a great beach snack that contains no antibiotics or hormones.6254a4d1642c605c54bf1cab17d50f1e
Toodaloo Slow Your Roll Adaptogenic Trail Mix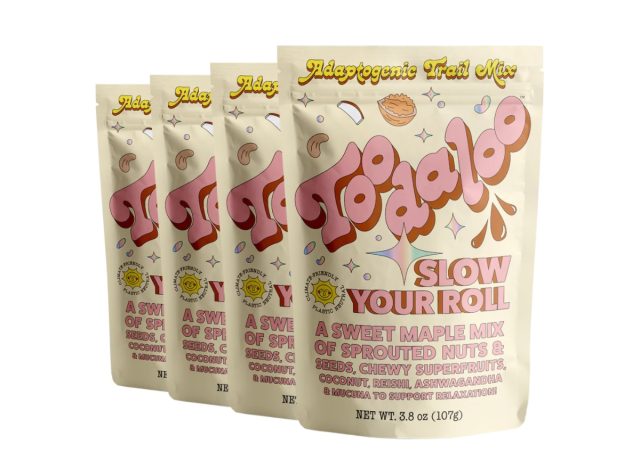 If you have difficulty finding your chill while you are at the beach, snagging this trail mix can be just what you need. Made with nuts, coconut chips, and adaptogens like ashwagandha and reishi, this snack mix can help keep you satisfied and calm at the same time.
Frozen Cotton Candy Grapes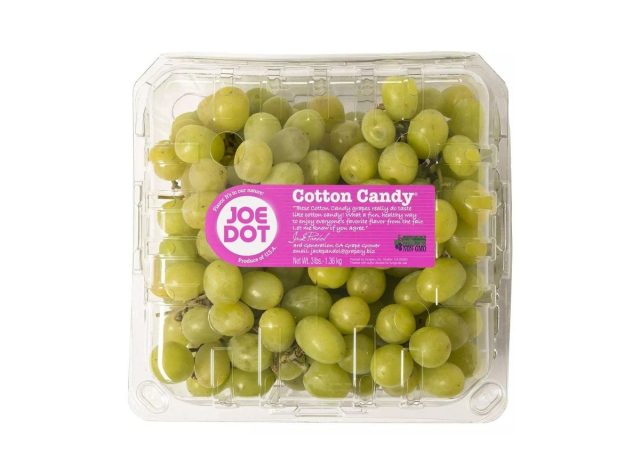 If you haven't tried freezing washed and dried grapes, take this as your inspiration. Frozen grapes are an icy treat that is incredibly satisfying and hydrating. And with no added sugar or anything artificial, everyone can feel good by including them in their beach day. Opting for cotton candy grapes adds a little more natural sweetness to your beach day, but if you can't find that variety, any type of grape will do.
Lauren Manaker MS, RDN, LD, CLEC
Lauren Manaker is an award-winning registered dietitian, book author, and recipe developer who has been in practice for almost 20 years.
Read more about Lauren