The 20 Best Cookbooks to Buy On Amazon Right Now
Amazon's editorial team made their selections for the best cookbooks of the year so far.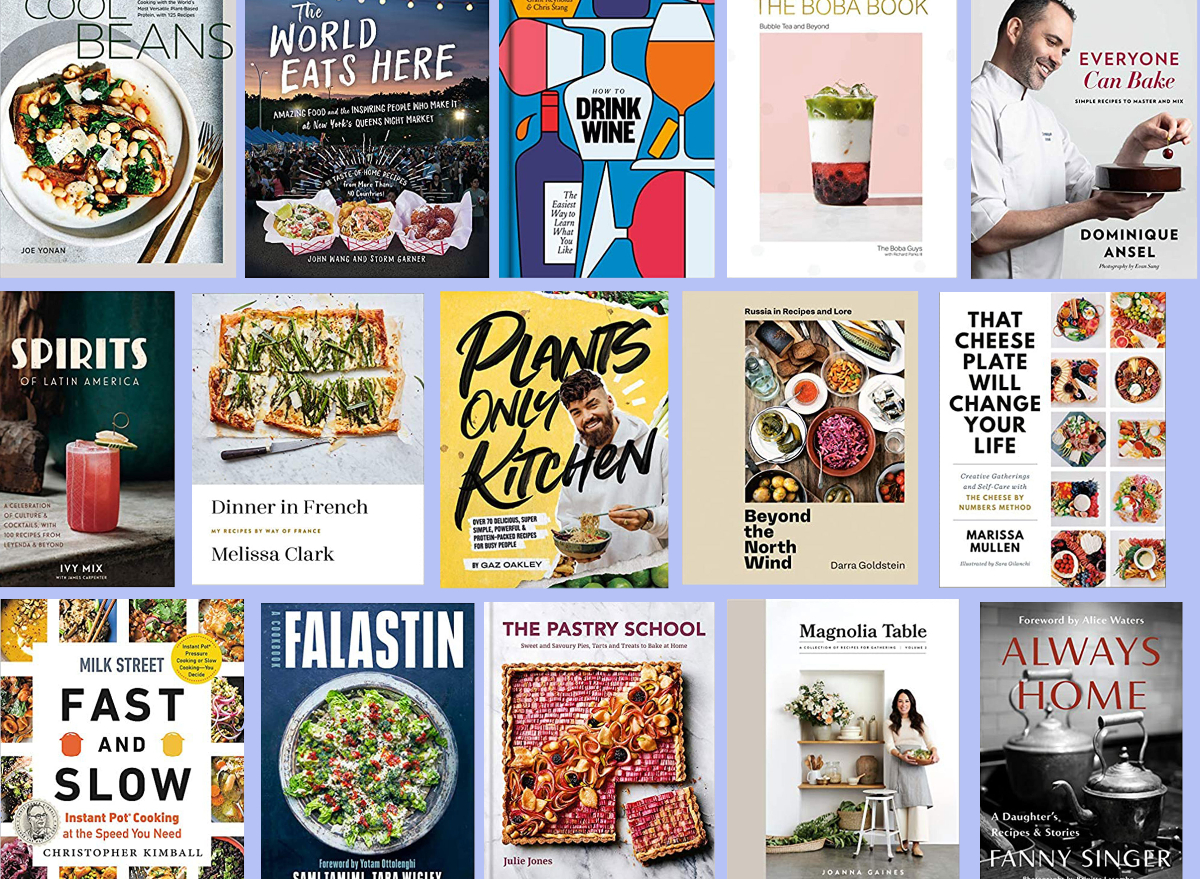 This year has been less than ideal for birthday parties, travel, and hitting the bar with colleagues after work. One thing this year has been incredible for, though? Cookbooks.
As we stayed indoors this spring, many of us dusted off our cookbook collections, sharpened the old knife set, and busted out the rolling pin to pass time. And as the pandemic progresses, it's likely that you're still largely cooking at home, as many states still have restrictions on dine-in services.
Recently, the editorial team at Amazon released their top picks for the Best Cookbooks of the Year So Far, and their timing couldn't have been any more perfect as you continue to get more creative in the kitchen this summer. Not to mention, the cookbooks selected were published between January and June 2020, so you can expect all fresh content here.
Whether you want to learn how to make bubble tea right at home or craft a decadent cheese-plate for you and your friends, there's a book that will tailor to your cooking goals here. Now, here are the 20 best new cookbooks to buy on Amazon right now.
STAY INFORMED: Sign up for our newsletter to get the latest coronavirus foods news delivered straight to your inbox.
Rebel Chef: In Search of What Matters
Dominque Crenn's chef-status did not come easy. After realizing that France's food-world was impossibly male-dominated, she moved across the world to San Francisco at age 21. If she can become a famous chef (Michelin-starred), all while speaking out on sexism, immigration, restaurant culture, and climate change, you can figure out that at-home souffle!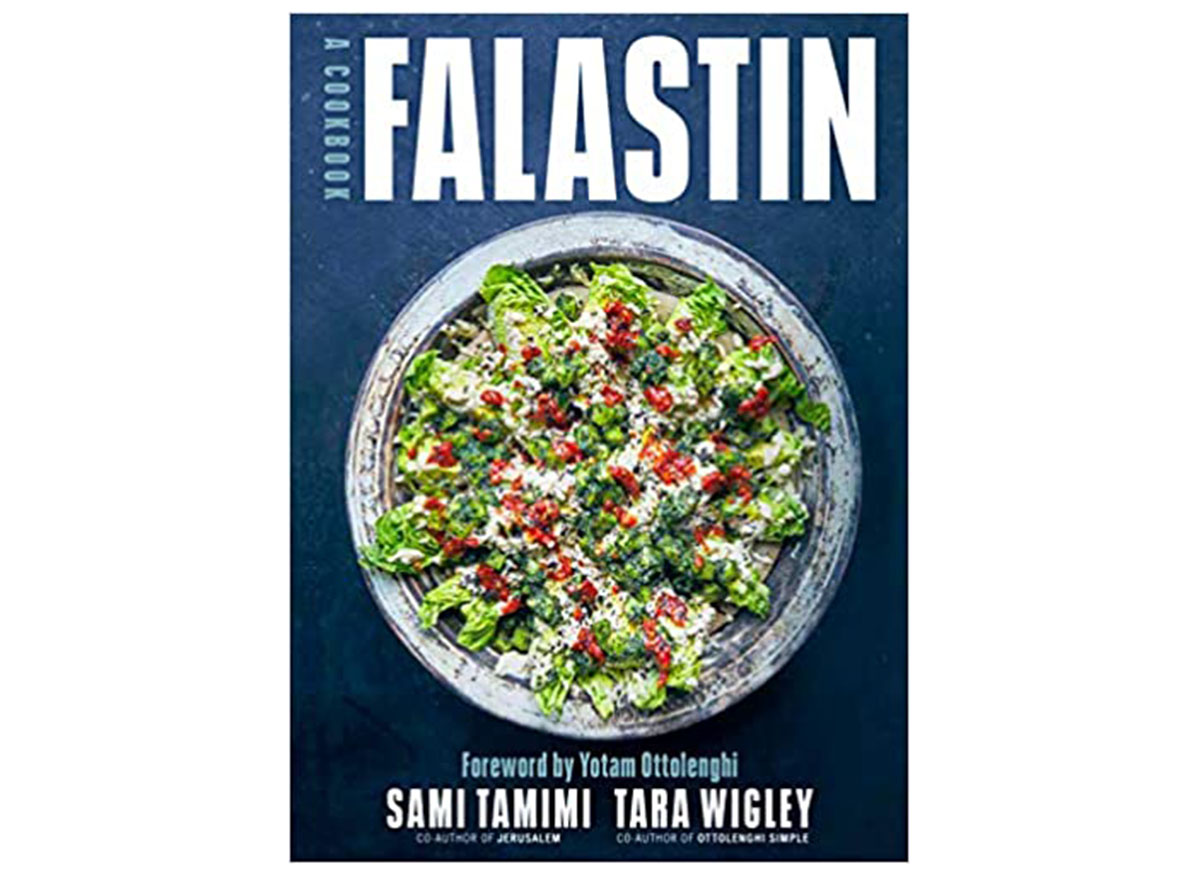 This cookbook's got soul—not only do the pages reveal the author's story, but they also contain 120 recipes that are shaped by the history of Palestine. Get lost in Palestinian history while learning to make a mean Pulled-Lamb Schwarma Sandwich.
Dinner in French: My Recipes by Way of France: A Cookbook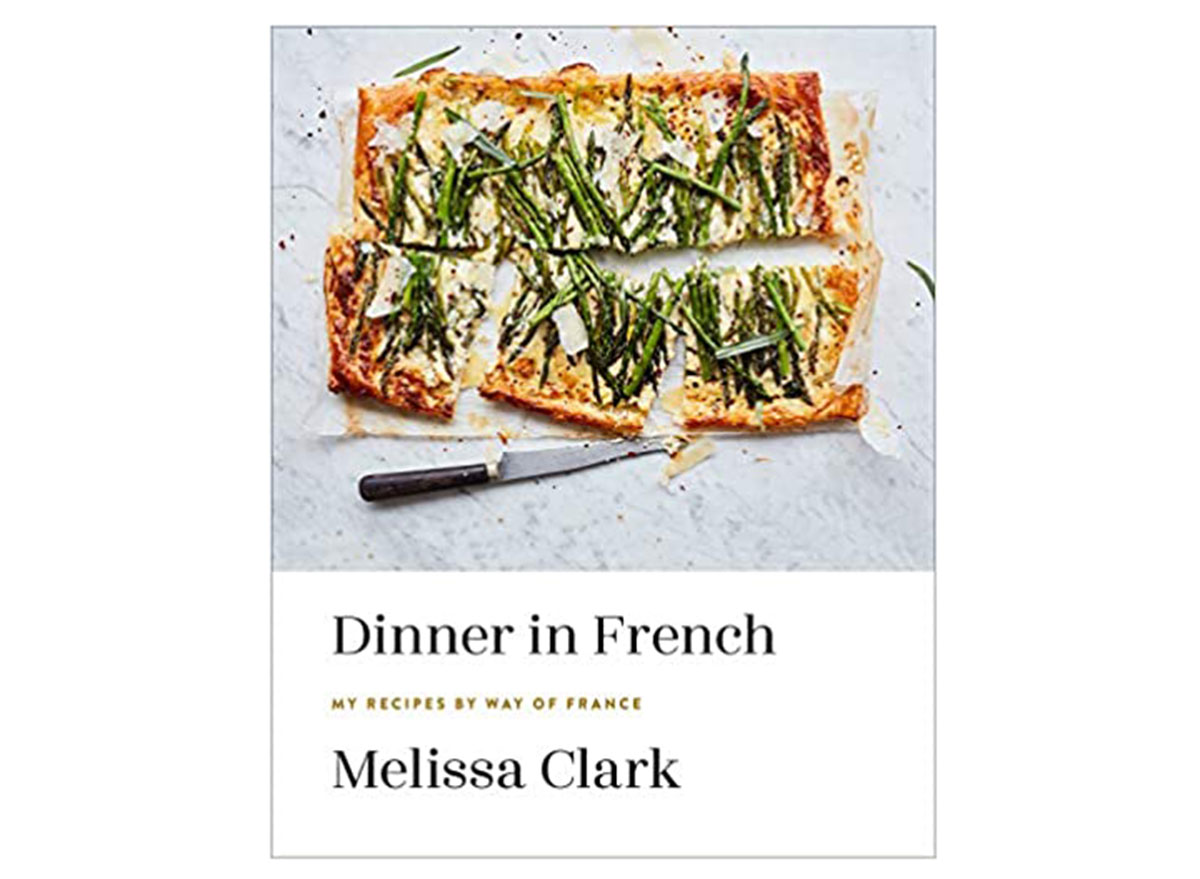 Melissa Clark is known for her decadent food writing in The New York Times. She fell in love with France and French cuisine as a child, and in this book, she shares her adoration in the most delicious way. With 150 recipes, Clark makes French dining achievable in our modern, American world.
Dirt: Adventures in Lyon as a Chef in Training, Father, and Sleuth Looking for the Secret of French Cooking
Bill Buford also transports readers to France in his non-fiction novel, "Dirt." His approach, however, is a little different. In place of artfully crafted recipes, you'll find hysterical anecdotes about Buford's quest to master the art of French cooking while living in Lyon with his wife and three-year-old twin sons.
That Cheese Plate Will Change Your Life: Creative Gatherings and Self-Care with the Cheese By Numbers Method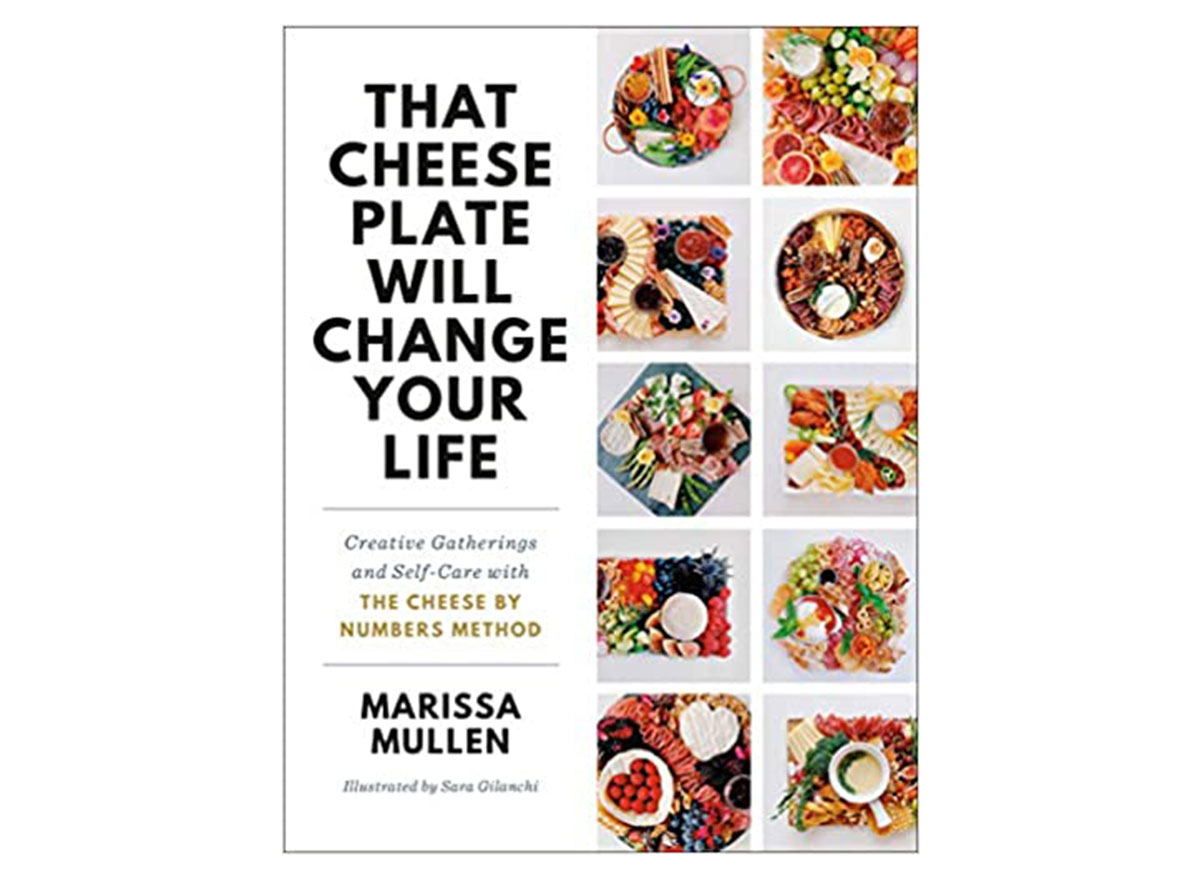 This cookbook is for the person who loves to entertain and host gatherings with friends. This epic cheese-plate instruction book will take your charcuterie board to the next level. From the creator of the Cheese by Numbers method and the Instagram @ThatCheesePlate, this book guides you on cheesy creations for any size gathering. Pop a Lactaid pill (if you need) and get to work.
Magnolia Table, Volume 2: A Collection of Recipes for Gathering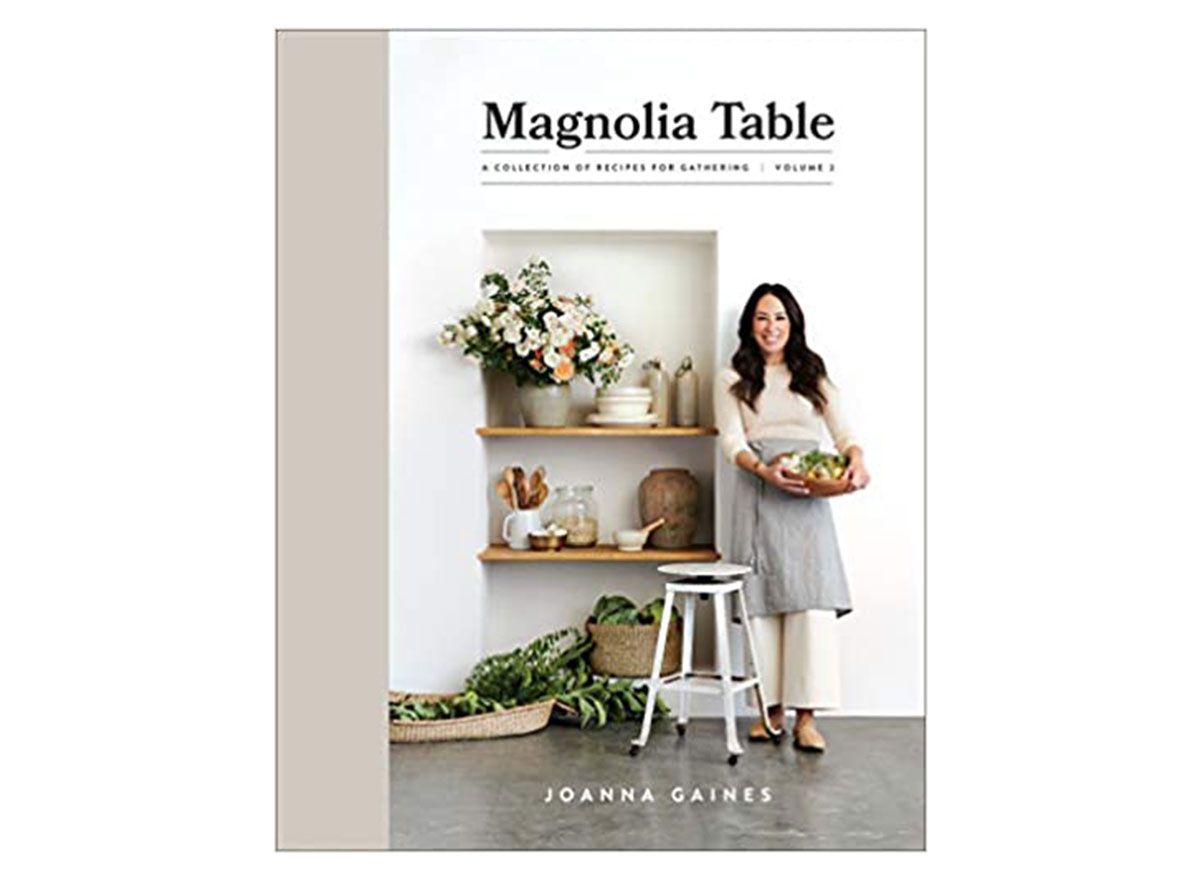 Joanna Gaines is the ultimate businesswoman, while also embodying a homemaker-extraordinaire. Her second cookbook (Volume 2) demonstrates both of her talents. Gaines serves up 145 new recipes in this beautiful manual, which can we just say is aesthetically pleasing enough to double as a coffee-table book.
The Pastry School: Sweet and Savoury Pies, Tarts and Treats to Bake at Home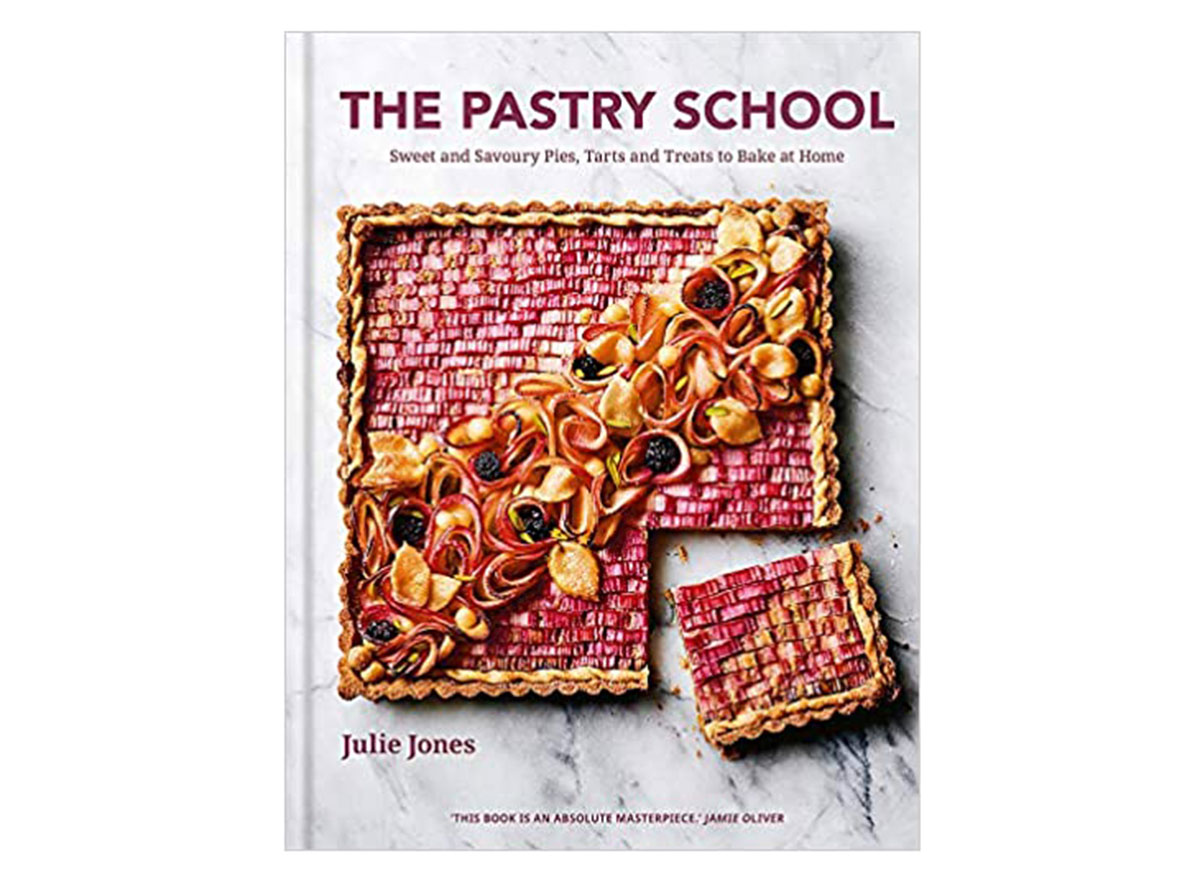 Yes, gorgeous pastries look impossible to recreate. And yes, it can be intimidating to even try. But with Julie Jones guiding you through her step-by-step process, pies and tarts of all kinds may just feel achievable.
Cool Beans: The Ultimate Guide to Cooking with the World's Most Versatile Plant-Based Protein, with 125 Recipes
Deemed the "Bean Bible" by Bon Appetit, this inspiring cookbook is a perfect starting point for learning how to cook with chickpeas, lentils, pulses, and beans. Joe Yonan, an award-winning food writer, supplies 125 recipes incorporating legumes in anything from mains to snacks and soups and even desserts.
Beyond the North Wind: Russia in Recipes and Lore
Much of Russia's cuisine culture has been erased, and the world knows the country largely for one export: Vodka. With this book, a fusion of Russian history and recipes, Darra Goldstein aims to fix that. She shares 100 recipes, walking readers through Braised Cod, seasonal veggie soups, and—yes—infused vodka.
Plants-Only Kitchen: Over 70 Delicious, Super-Simple, Powerful and Protein-Packed Recipes for Busy People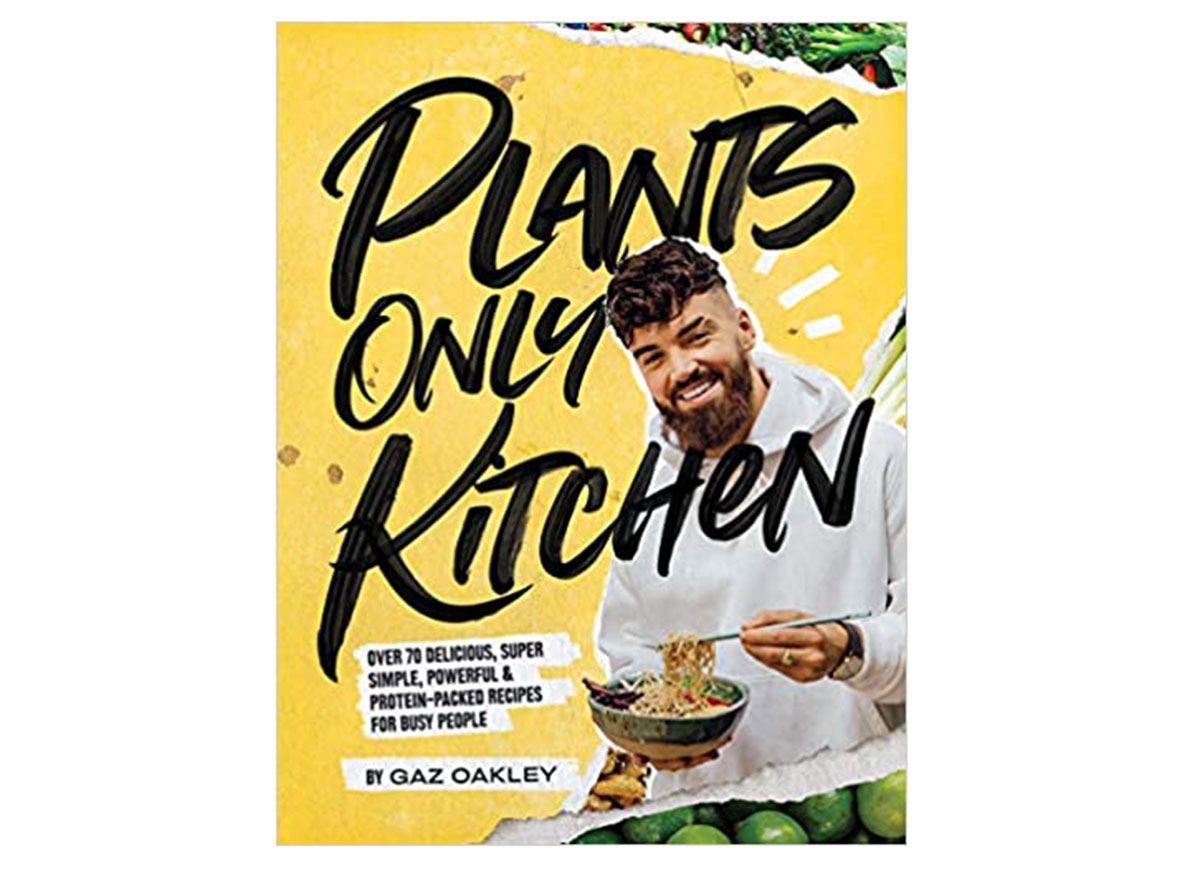 The more we learn about veganism, the harder it is to deny the multitude of health benefits that come from the lifestyle. With his expansive cookbook, Gaz Oakley debunks the myth that going vegan is too difficult. He lays out over 70 recipes, marks them with easy-to-find symbols, and scales back on the difficulty so even the busiest person has time to make them.
Everyone Can Bake: Simple Recipes to Master and Mix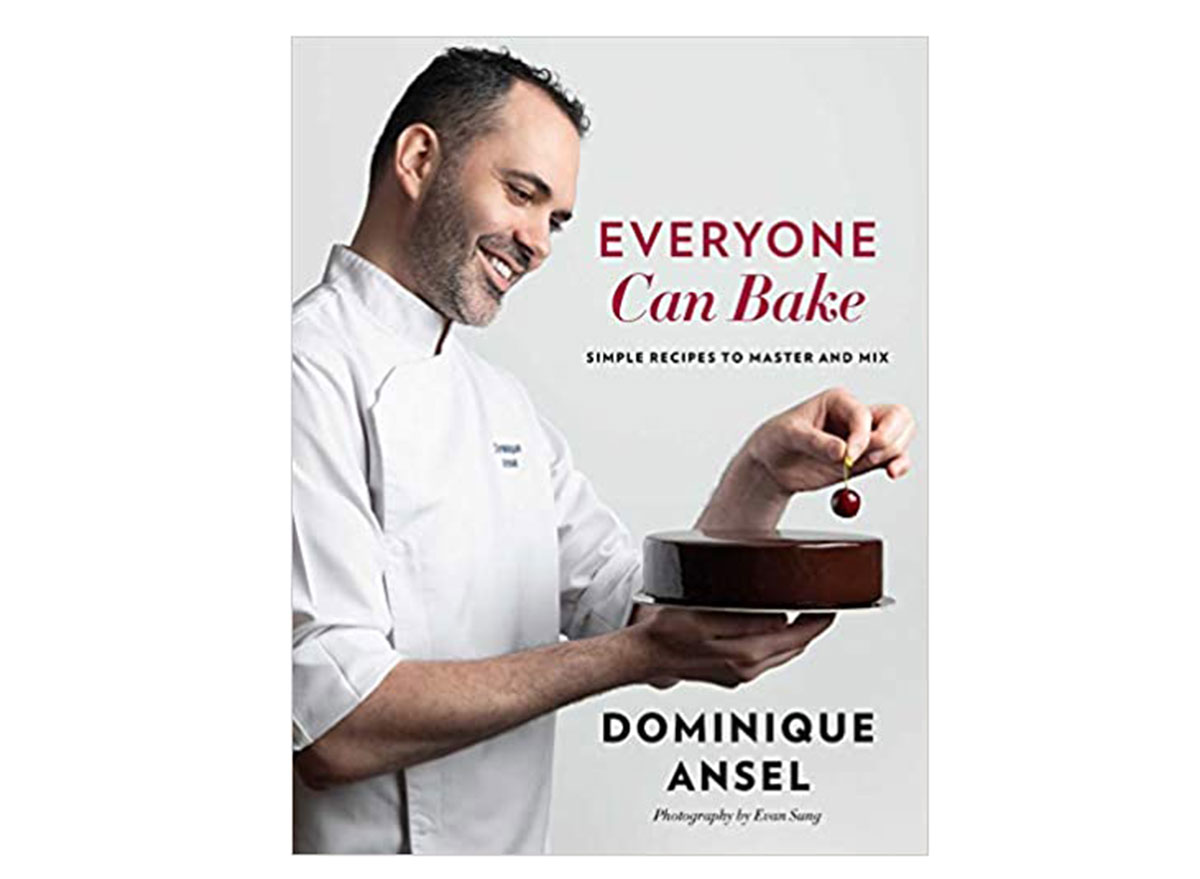 Dominique Ansel is known for creations that are not easy to bake, from the Frozen S'More to the Cronut, the croissant-donut hybrid so impactful that he trademarked the name. In this new cookbook, however, the master-innovator offers up building blocks for beginners. In this cookbook, expect to learn how to make chocolate cakes, custards, shortbreads, and more. There's no telling what you'll come up with, once you have the basics down.
My Korea: Traditional Flavors, Modern Recipes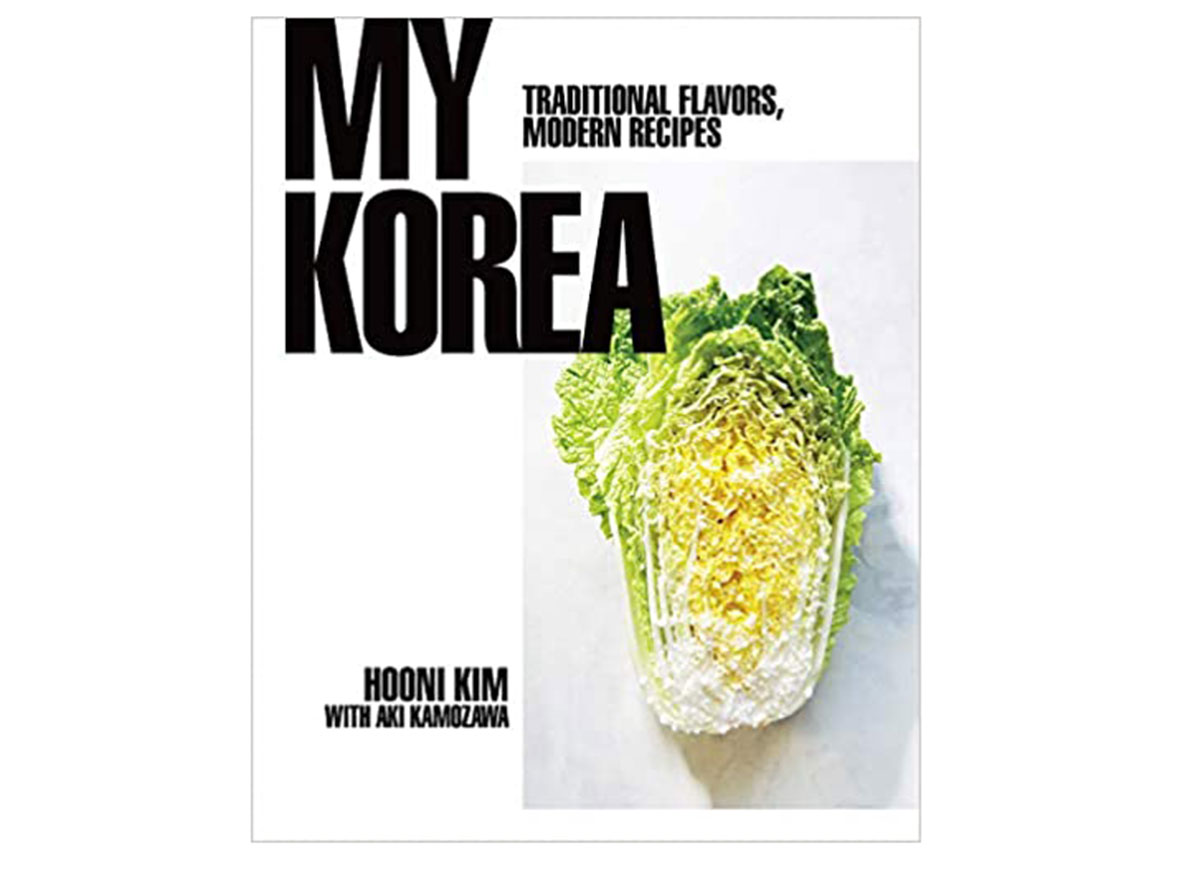 "My Korea" is the highly-anticipated debut cookbook from Hooni Kim, who is the chef of the first Michelin Starred Korean restaurant, Danji in New York City. He starts by introducing readers to the Korean culinary trinity: doenjang, ganjang, and gochujang (fermented soybean paste, soy sauce, and fermented red chili paste), and then instructs how to use them as the base for 90 flavorful recipes.
The Boba Book: Bubble Tea and Beyond
For kitchen-novices like me, the notion that you can whip up your own boba tea at home is life-changing and Andrew Chau and Bin Chen, who are both credited with bringing boba to America in 2011, make it easy. Spend $20 on their book and you can save that $6 weekly spend on boba delivery.
How to Drink Wine: The Easiest Way to Learn What You Like
"How to Drink Wine" promises to take you from wine-novice to amateur-sommelier level. Uncork a bottle and pour through the pages, learning everything from the complex terminology to delicious pairings and even how to navigate a wine list.
Always Home: A Daughter's Recipes & Stories
You won't be able to put this cookbook tuned memoir down. Fanny Singer chronicles the life of her mother, food icon and activist Alice Waters, while also sharing easy-to-follow, tasty recipes. Keep a timer nearby—it's easy to lose track of what you're cooking, lost in Singer's prose.
The World Eats Here: Amazing Food and the Inspiring People Who Make It at New York's Queens Night Market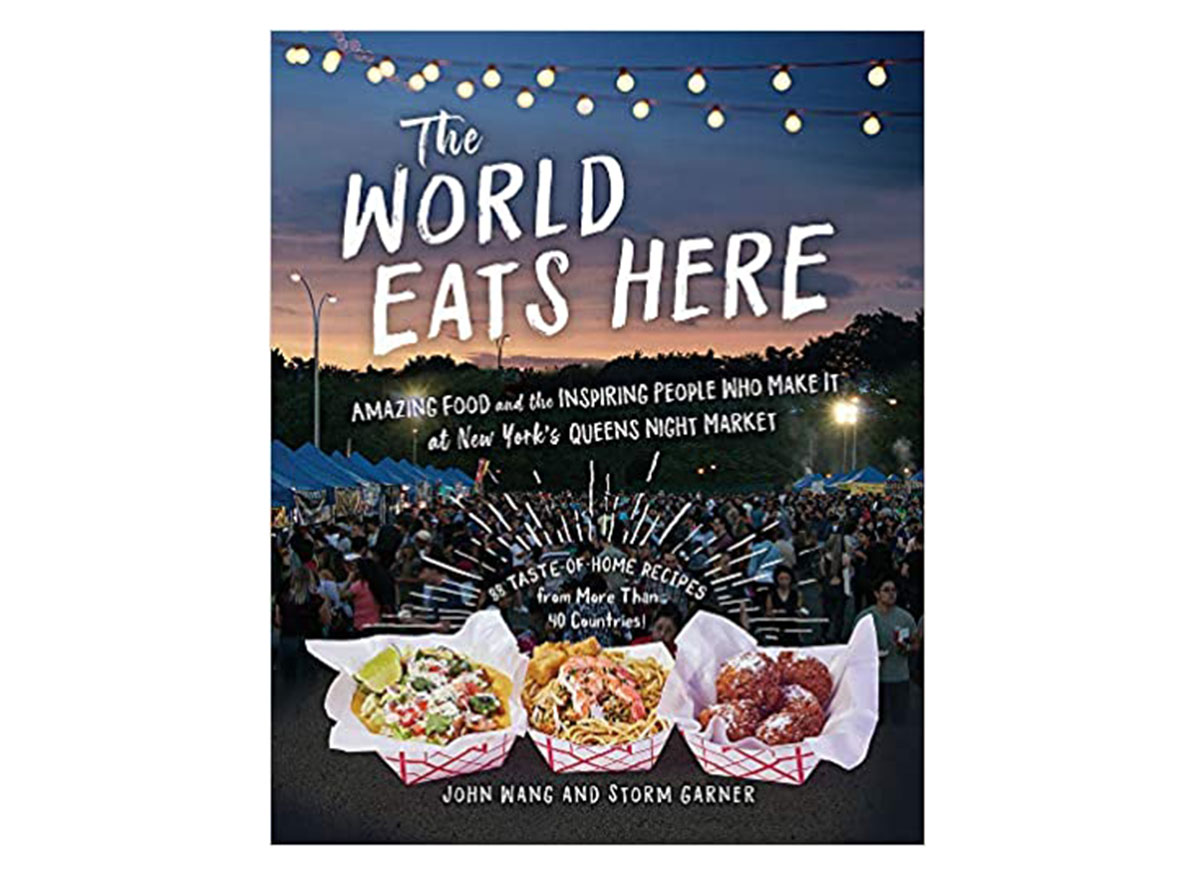 You cannot talk about the foundations of American cuisine without identifying the fact that immigrants shaped it by introducing the country to myriad foods, spices, and recipes. A lot of this culture can be found at the Queens Night Market in New York and, while it isn't seeing thousands of visitors during the pandemic this year, you can replicate its eclectic smells and diverse flavors into your very own kitchen.
The Baja California Cookbook: Exploring the Good Life in Mexico
Baja California is a location, but this book makes it more than that. With 60 recipes inspired by the local landscape, "The Baja California Cookbook" makes Baja a lifestyle. Relax and enjoy the beachy, tasty spirit of Baja all summer long.
Milk Street Fast and Slow: Instant Pot Cooking at the Speed You Need
6254a4d1642c605c54bf1cab17d50f1e
If you haven't invested in an Instant Pot yet, now's the time to do so. While we spend more time at home, why not devote some of that time to your slow-cooker? This book will guide you through all recipes, both fast and slow. Also, be sure to check out, 31 Best Healthy Instant Pot Soup Recipes for Weight Loss.
Feasting Wild: In Search of the Last Untamed Food
Before "wild foods" became a luxury item served in restaurants, they were just sustenance that kept us all alive. In Gina Rae La Cerva's exciting new food-journalism book, she takes us on a journey back through human's original relationship with food, exploring how colonialism and extinction altered eating forever.
Spirits of Latin America: A Celebration of Culture & Cocktails, with 100 Recipes from Leyenda & Beyond

And, finally, top off your new-cookbook collection with 100 new cocktail recipes. More valuable the further we get into the pandemic, this book is a must-have for (small) summer soirees everywhere. Featuring an in-depth look at how Latin American culture influences America's best cocktails, "Spirits of Latin America" will transform your kitchen into your favorite Brooklyn bar.
For more, check out 5 Amazing Cookbooks Written by Black Authors.