9 Costco Tips Only Savvy Shoppers Know
Including refund pointers and little-known methods on how to shop at Costco without a membership.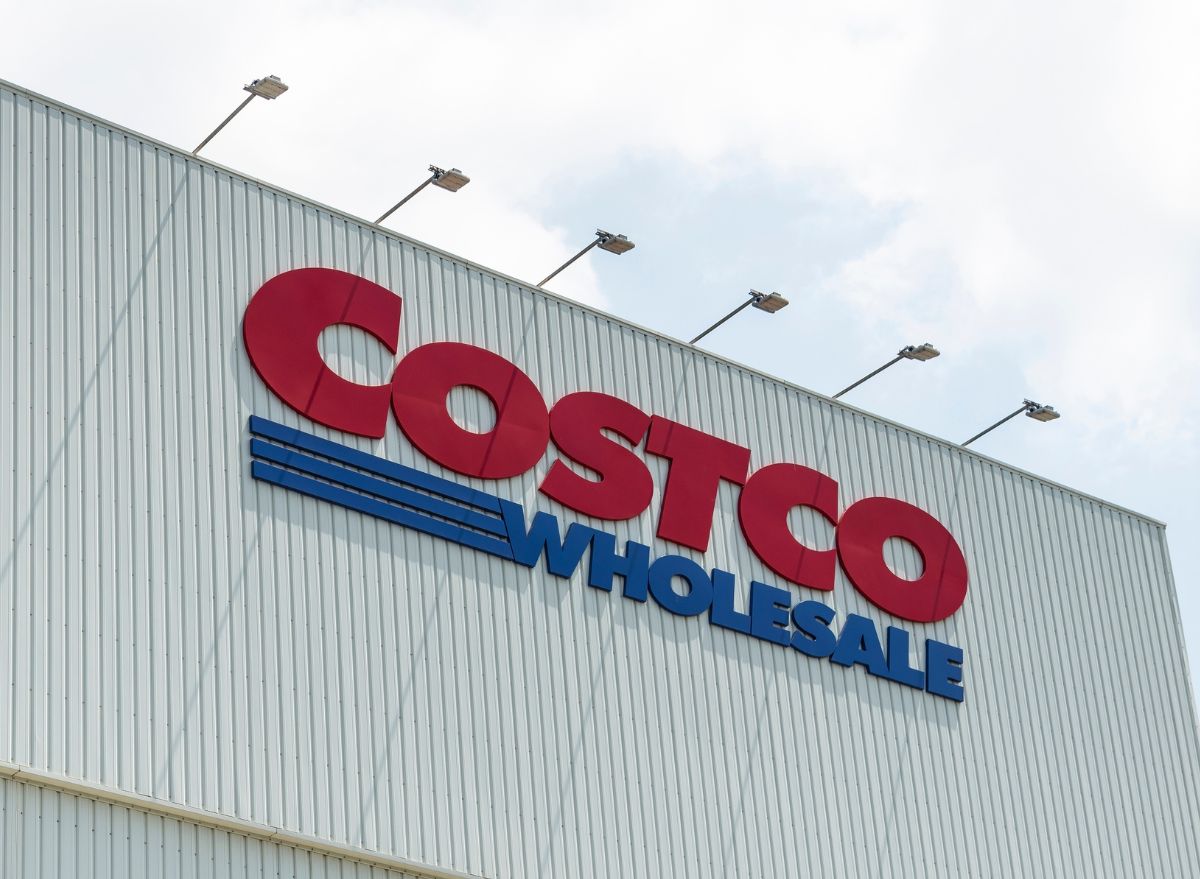 Regardless of whether you're a diehard or casual fan, there are probably a few key facts that any Costco member knows about the warehouse club: The groceries are bulk-sized. The savings are big. And there are plenty of cool perks—like the affordable gas prices—to make your shopping experience even more worthwhile.
But, for all of the Costco facts and tips that most members are well aware of, there are also many lucrative shopping hacks and helpful pointers that even some of the most devoted fans may not know about. Some of those tips can give members access to even more savings at the cost-effective grocer, ultimately keeping more money in their pockets versus Costco's. And while Costco is transparent about many of those lucrative policies on its website—if you know where to look, of course—it doesn't necessarily advertise many of those perks either.
From refund tips to little-known methods for shopping at Costco without a membership, here are nine important things that every Costco shopper needs to know.
The return policy is very forgiving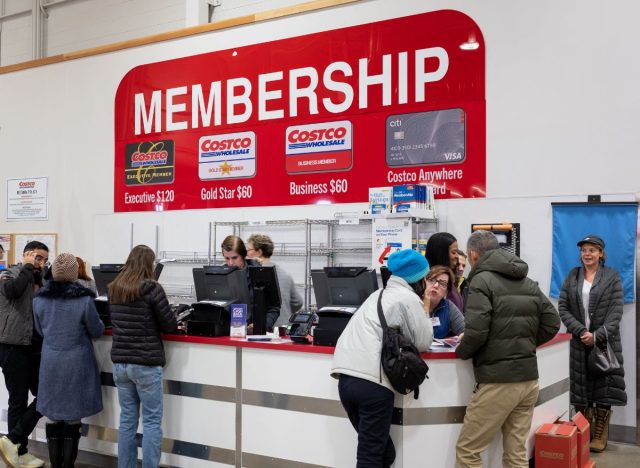 It's common knowledge that Costco has a 100% satisfaction guarantee with just a few exceptions, so members can return pretty much any product they don't end up liking. But what many members may not know is that people have successfully stretched this policy to nearly unbelievable lengths.
Customers frequently chime in on social media about some of the most outrageous things they've seen shoppers successfully return, including used air conditioners, an empty case of wine, and one leftover crab leg from a 10-pound pack.
Likewise, Costco also has a 100% satisfaction guarantee for membership, so it will cancel your membership and refund you at any time if you're dissatisfied.
You can shop at Costco without a membership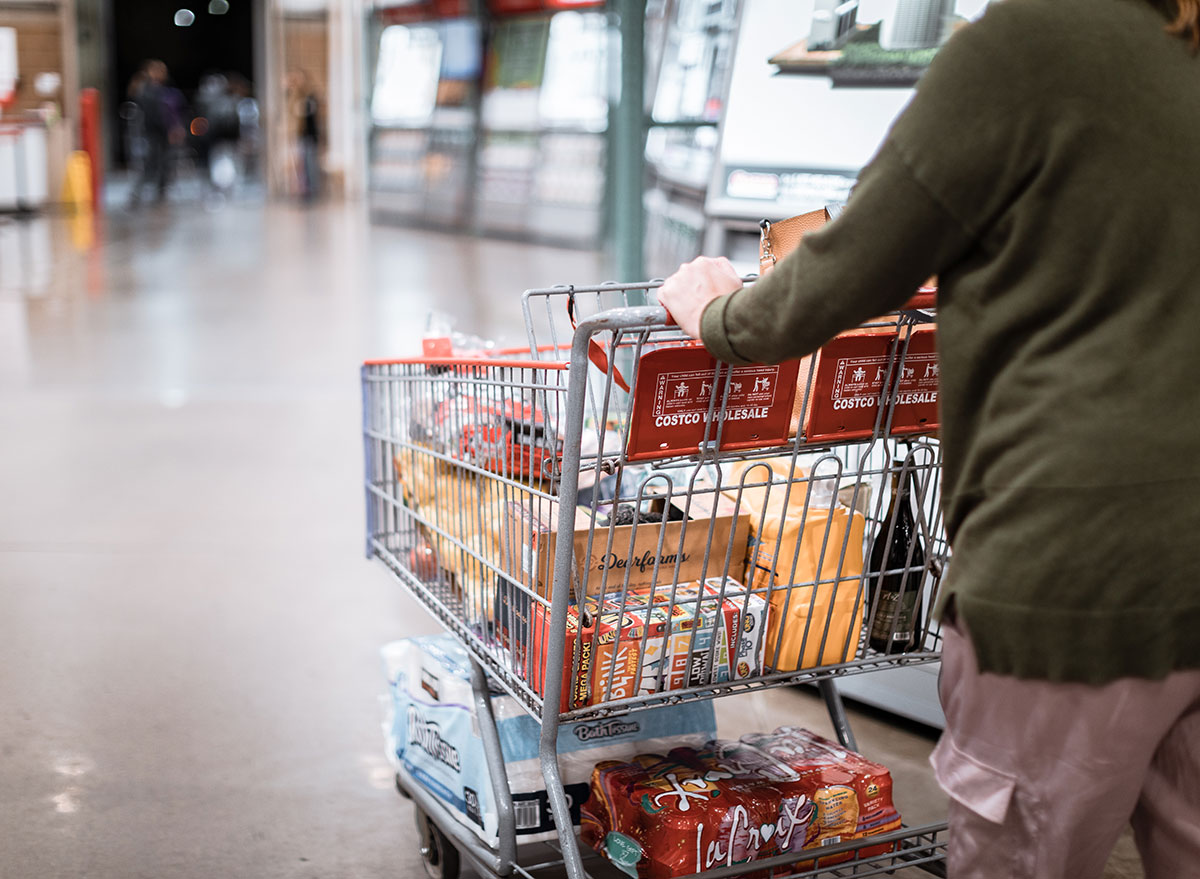 One of the biggest factors that sets Costco apart from other grocery chains is the fact that it charges members annual fees, which many consider to be a fitting trade-off for its discount prices on bulk goods. However, there's not just one, but two ways that consumers can shop at Costco without shelling out for a membership.
The first of these little-known methods is to use the grocery delivery service Instacart. Any consumers, regardless of whether or not they own a Costco membership, can order same-day grocery deliveries from Costco through the service. The one caveat to this trick is that non-members may end up with a higher grocery bill. Costco notes on its website that non-members who shop directly on Instacart's website will "pay a higher price than members shopping on Costco Same-Day Delivery.'
The other little-known method to shop at Costco without a membership is using a Costco Shop Card, which is similar to a gift card.
Members and non-members alike can use these cards to shop at any warehouse in the United States, Canada, and Puerto Rico, as well as shop online. Just take note, non-members can't spend more than what's on their gift cards and only actual members can purchase the cards. This means that non-members will have to enlist the help of a family member or friend who does have a Costco membership in order to get one.
The price tags contain important clues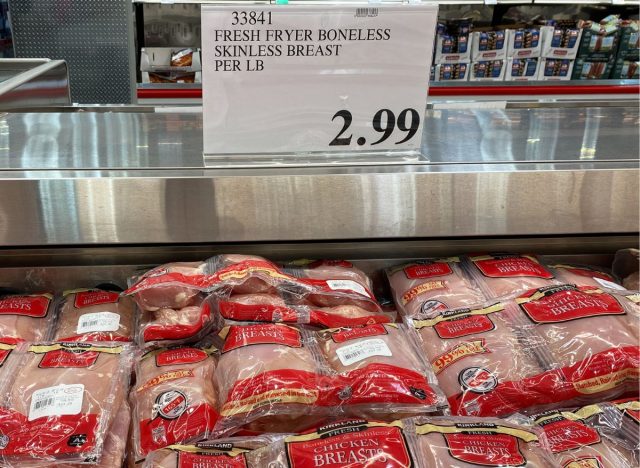 The cost of items is far from the only information shoppers can glean from Costco's price tags. In fact, paying special attention to those tags can actually help shoppers save the absolute most money possible on certain items. 
Several different Costco fans, including financial expert and TikTok creator @ecommjess, have tipped off shoppers that any prices that end in .99 are typically standard pricing. On the other hand, if you see a price that ends in .97, that typically means that it has been marked down so shoppers can get extra savings.
Prices that end in seemingly random numbers like .49 or .79 are typically special deals from the manufacturer, the TikToker said. Finally, spotting an asterisk in the upper right hand corner of the price tag—also known as the "death star"—means that the item won't be restocked once it's sold out.
Some items face major quality complaints
This can be said for pretty much any grocery chain, but customers say that there are just some items you're better off avoiding when shopping at Costco.
Of course, every shoppers' preferences and experiences may vary, but Costco has garnered many complaints for its quick-spoiling fresh produce and certain baked goods. Other complaint-plagued items include the Kirkland Signature Bath Tissue and Kirkland Signature Batteries.
So, even though Costco assesses all the products it stocks based on quality, price, brand, and features, some unpopular items still make it through that screening process.
You may pay more when you shop online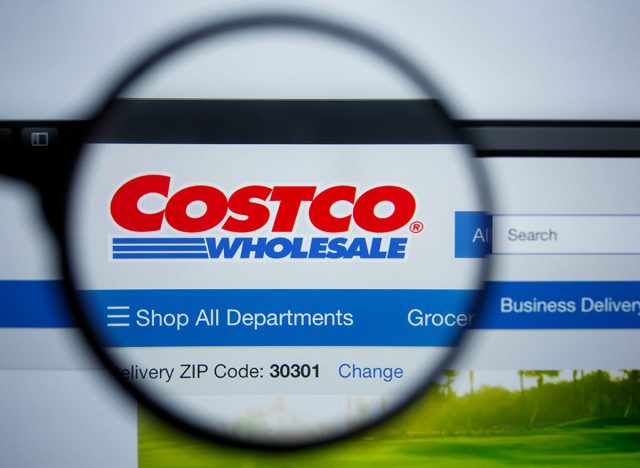 If you've suspected that your Costco grocery bills are higher when you shop online rather than in stores, you're not mistaken. Costco states on its website that "products sold online may have different pricing than the same products sold at your local Costco warehouse." The company is very open about the fact that it wants you to shop in-person at the warehouse. So, that's where you'll generally find the lowest prices. Costco is banking on the idea that you'll buy even more things while you're there. When you buy online, meanwhile, you're not only paying a higher price for specific item, you're often also paying additional shipping and handling fees that are tacked on when you have Costco products delivered to your home or business.
Luckily, Costco says that when an item is available both in store and online, shoppers should be able to see a message on its website: "Item may be available in your local warehouse for a lower, non-delivered price." Then, it's up to customers to choose for themselves between convenience or savings.
You can get refunds on items that go on sale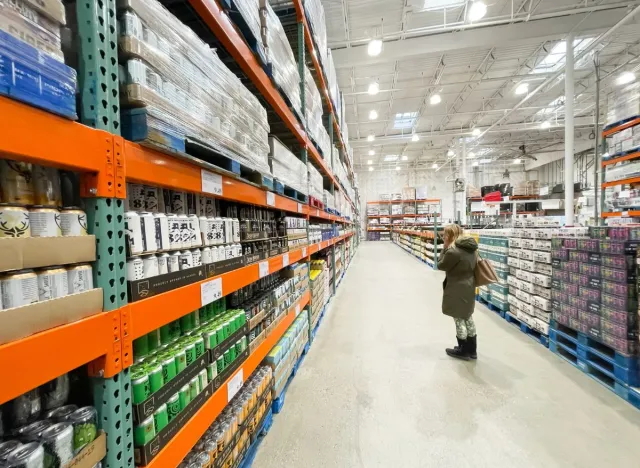 Have you ever purchased a full-priced item at Costco just for it to go on sale days later? There's actually a way for members to recoup those missed savings, if they act quickly enough.
Any items purchased within 30 days before a change in price and "within applicable promotional item limits" are eligible for a price adjustment, according to the Costco website.
Members can request price adjustments on eligible items by filling out a form an online form. Once completed, Costco typically issues the credits within five to seven days to the original payment method.
Some warehouses have items that others lack
If you've been to more than one Costco warehouse in your lifetime, you may have noticed that the selection can vary greatly between each location. Sure, you'll probably always find Costco staples like the famous rotisserie chickens and Kirkland Signature Organic Extra Virgin Olive Oil. But some warehouses get items later than other locations—or never at all.6254a4d1642c605c54bf1cab17d50f1e
When Costco brought back its viral peanut butter chocolate pie in July after initially debuting it in the spring, for example, some shoppers said their warehouses never sold the pie to begin with.
This means that Costco shoppers in some parts of the country may never get to experience products that other members love. Customers wondering if and when their local Costco will ever stock a coveted product should check directly with the warehouse they frequent for exact details.
Merchandise is always moving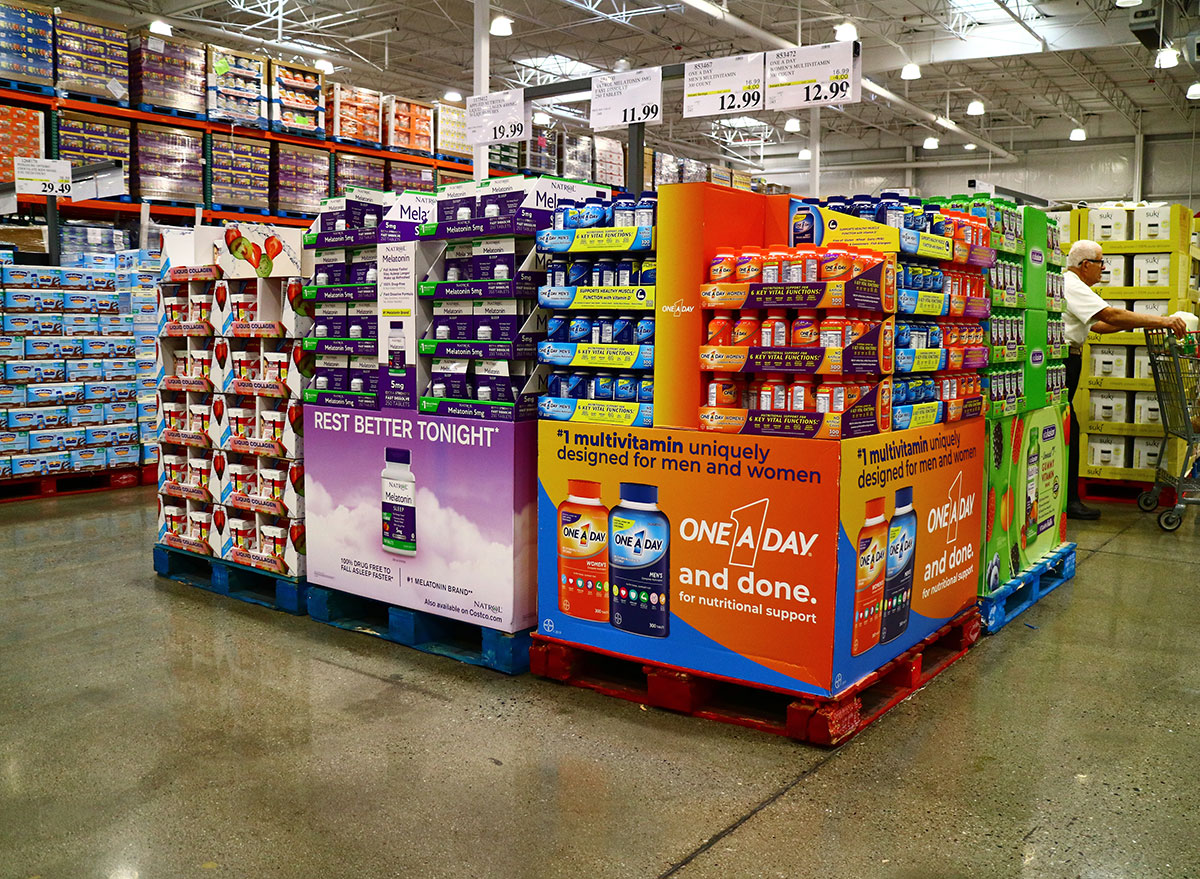 Some of Costco's products seem to always be in a different place in the store, and this is actually very intentional. Some self-identified Costco employees have shared on social media that they move products to different parts of the store so you have to pass other items while searching for them.
The goal, according to those claimed employees, is to motivate shoppers to slip extra items into their carts while they're hunting for the product they came for. In other words, you might just end up with a full grocery haul when you stop by for a specific item, and Costco can pocket more of your money as a result.
Local gift cards are underrated buys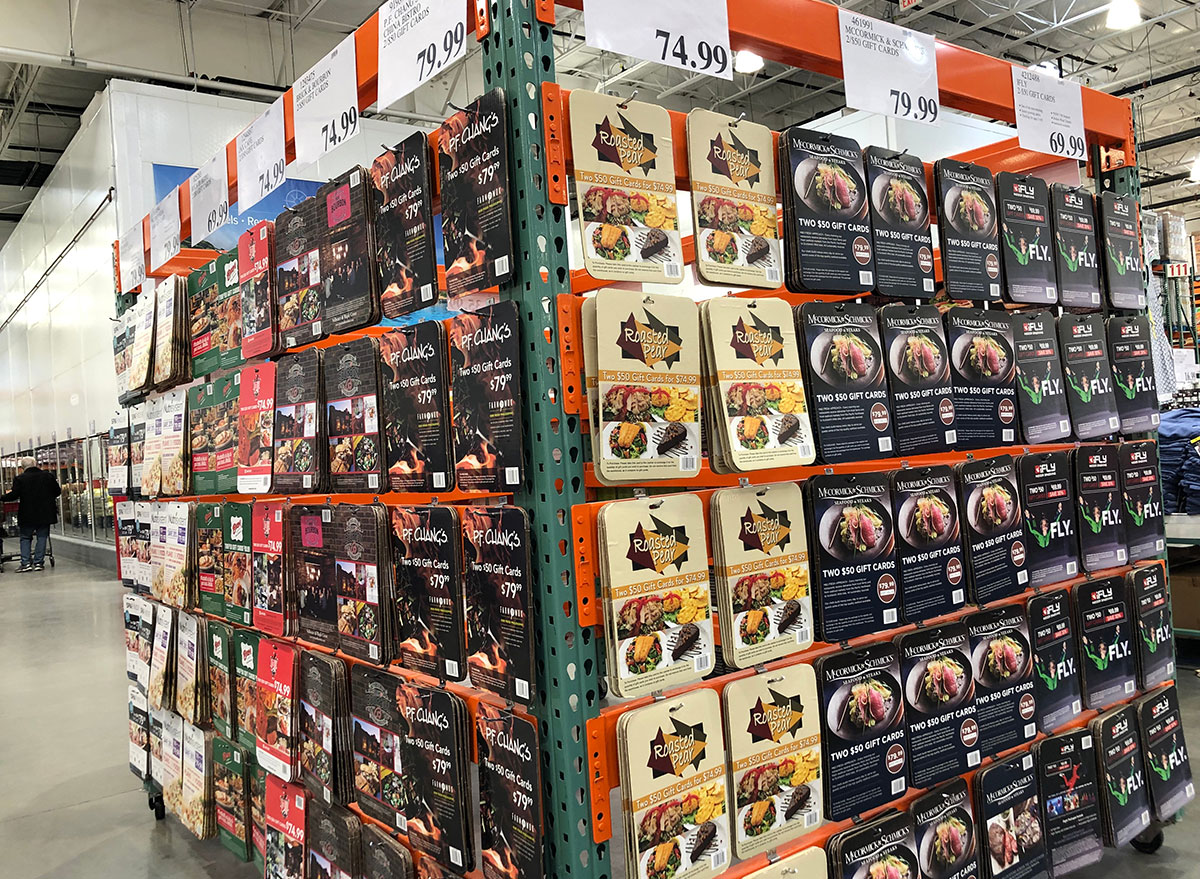 Bulk groceries may be the first to come to mind when you think of Costco, but don't forget about the gift card section. Each warehouse boasts a selection of gift cards that can give customers savings on extremely popular national brands and businesses. However, if you look hard enough, you may also find deals that are exclusive to your part of the country.
On Reddit, customers have also reported finding great deals on gift cards for local brands and business, like theme parks and nearby restaurants. Any members on the hunt for the absolute best prices should make sure to check out the gift card section during their next stop to see which local gems are featured.
An earlier version of this article was published in June 2022. It has been updated to include new information.
Zoe Strozewski
Zoe Strozewski is a News Writer for Eat This, Not That! A Chicago native who now lives in New Jersey, she graduated from Kean University in 2020 with a bachelor's degree in journalism.
Read more about Zoe