15 Essential Walmart Gadgets for Literally Anyone Who Cooks
Whether you're a novice or a seasoned chef, Walmart has hundreds of kitchen essentials—and we found the 15 best.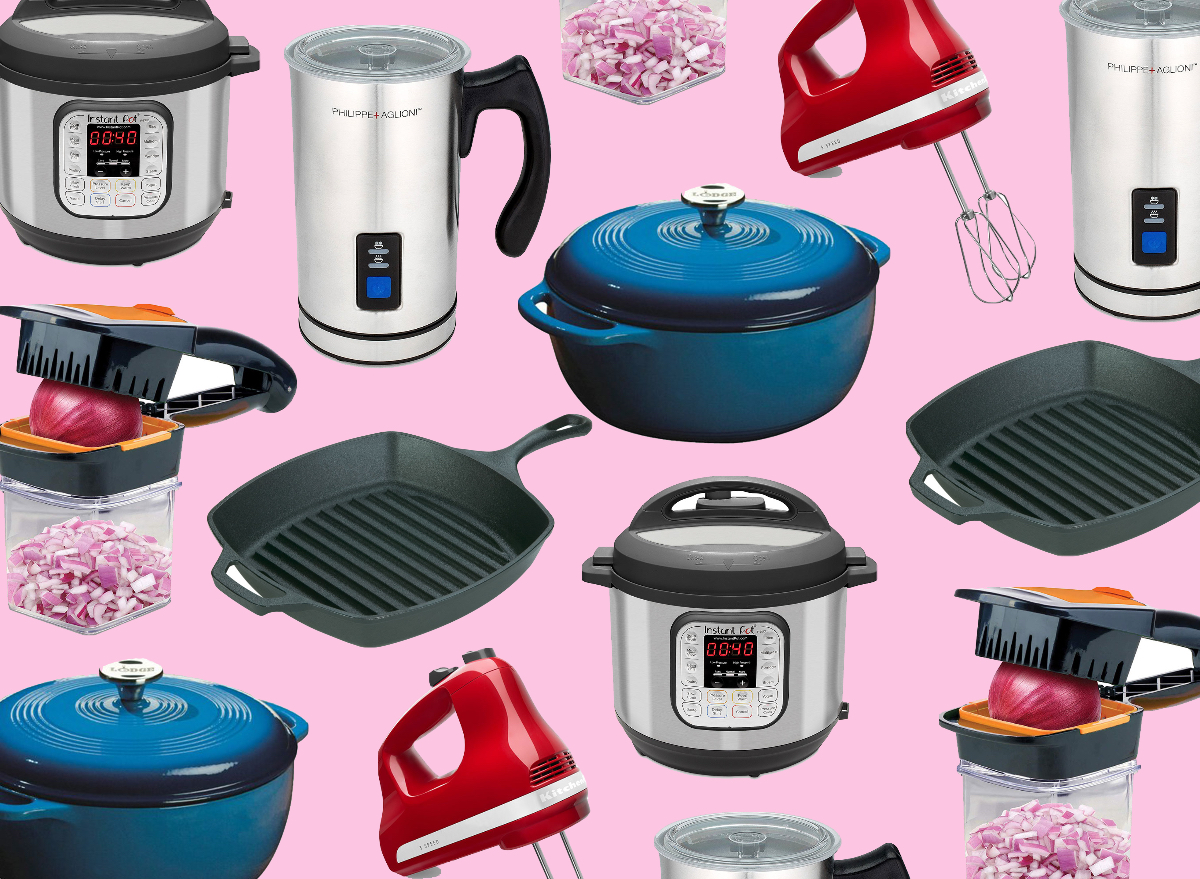 This post contains affiliate links. If you use these links to buy something, we may earn a commission.
Walmart is known for a lot of things: low prices, epic exclusives, it's in-house brand Great Value, and being a one-stop-shop for anything and everything you could ever want or need, to name a few. However, it's come to our attention that the retail giant's kitchen gadget aisle is vastly underrated, and we believe it deserves a closer look.
To the spontaneous browser, though, Walmart may not be the first retailer to come to mind when shopping for must-have kitchen appliances. But here's why it should be: From state-of-the-art hand mixers to dutch ovens, pressure cookers, and everything in between, the superstore is well stocked with kitchen essentials that any avid chef would love to (and probably should) own. Perhaps best of all? They come backed by Walmart's low price guarantee.
Here are the 15 most essential Walmart kitchen gadgets to add to your shopping list.
SodaStream Fizzi One Touch White Sparkling Water Maker Bundle
For anyone who struggles to meet the FDA-recommended eight glasses of liquid per day, why not set up your very own hydration station at home to help you reach that (albeit intimidating) number? (And if you're not sure, see these 15 Ways to Tell If You're Dehydrated.) Even the avid water-guzzler tires of H2O's bland flavor, but with the SodaStream Fizzi One Touch Sparkling water maker, you can transform still sips into cups of something bubbly and delicious. This awesome bundle includes two fruit drops (lime and raspberry) to add flavor, but you can also add your own tasty spin by adding slices of strawberry, orange, kiwi, etc. to create healthy soda alternatives.
STAY INFORMED: Sign up for our newsletter to get the latest food news delivered straight to your inbox.
KitchenAid 5-Speed Ultra Power Hand Mixer
Baking more than ever before? You're not alone. Banana bread, cookies, loaves of sourdough—whatever you're whipping up, the KitchenAid hand mixer is here to assist. The state of the art kitchen gadget features five interchangeable speeds, two stainless steel turbo beaters, a beater ejection button for convenience and easy cleanup, and a lockable swivel cord. It also comes in an array of colors to match your style and decor.
Philippe + Aglioni Automatic Milk Frother
If you've dialed back on visiting your local drive-thru for your morning coffee fix, enhancing your at-home barista skills is as simple as investing in a milk frother (we guarantee you'll be thanking us later). The Philippe + Aglioni Automatic Milk Frother is especially beloved by Walmart shoppers; reviewers can't get over how this counter device froths dairy, nut, and seed milk in under 90 seconds. Every pour is satisfyingly thick and creamy, so you can create cafe-style lattes, cappuccinos, mochas, and hot chocolates in the comfort of your own home.
Veggetti Pro Vegetable Slicer
When you have fruit and vegetables readily available for snacking and adding to meals throughout the day, eating healthy doesn't feel like such a challenge. However, chopping, slicing, and dicing can be time-consuming; that's where meal prep, and the Veggetti Pro Vegetable Slicer, comes into play. This multifaceted machine does a couple of things: It comes with interchangeable blades to spiralize veggies into different pastas (including spaghetti, stir-fry noodles, julienne cuts, etc.), and can thick or thinly slice potatoes, apples, carrots, squash, etc. You're going to need a spiralizer if you want to follow all our 22 Genius Tips To Cut Carbs, According to Experts.
Nordicware Microwave Splatter Cover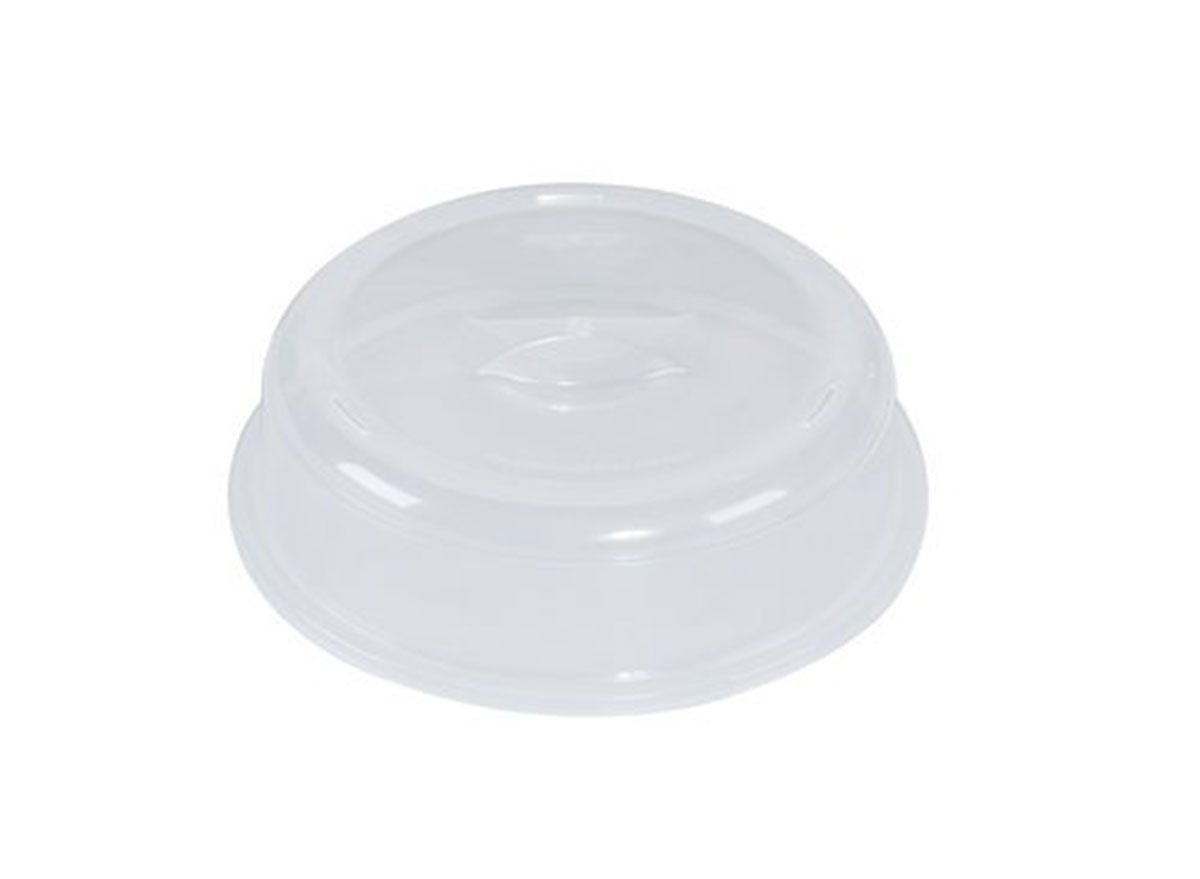 Microwave splatter covers are vastly underrated. If you're constantly in the kitchen, you're constantly cleaning it, too, so why not minimize mess wherever and however you can? Cleaning the microwave is a tedious, frustrating task, especially when you're dealing with food explosions (see: soup, coffee, potatoes, etc.); with the Nordicware Microwave Splatter Cover, however, clean up is a breeze. The cover is 10-inches, fitting standard-sized dinner plates, and is designed with a vent in the lid to prevent steam buildup. The best part is? This kitchen tool is top-rack, dishwasher safe, which means less tidying time for the chef.6254a4d1642c605c54bf1cab17d50f1e
Pyrex Simply Store 18-piece Set
What's better than a freshly home-cooked meal? Leftovers. If you're constantly cooking in batches, you need storage containers to stash whatever's left in the pot. The Pyrex 18-piece Set is essential for home chefs; it includes six round bowls and three rectangular containers, all in various sizes with matching lids. They're glass, meaning they don't hold on to odors and stains like plastic, and they're also dishwasher-friendly for quick and easy clean up. Just rinse off sauces and sticky bits and pop 'em in.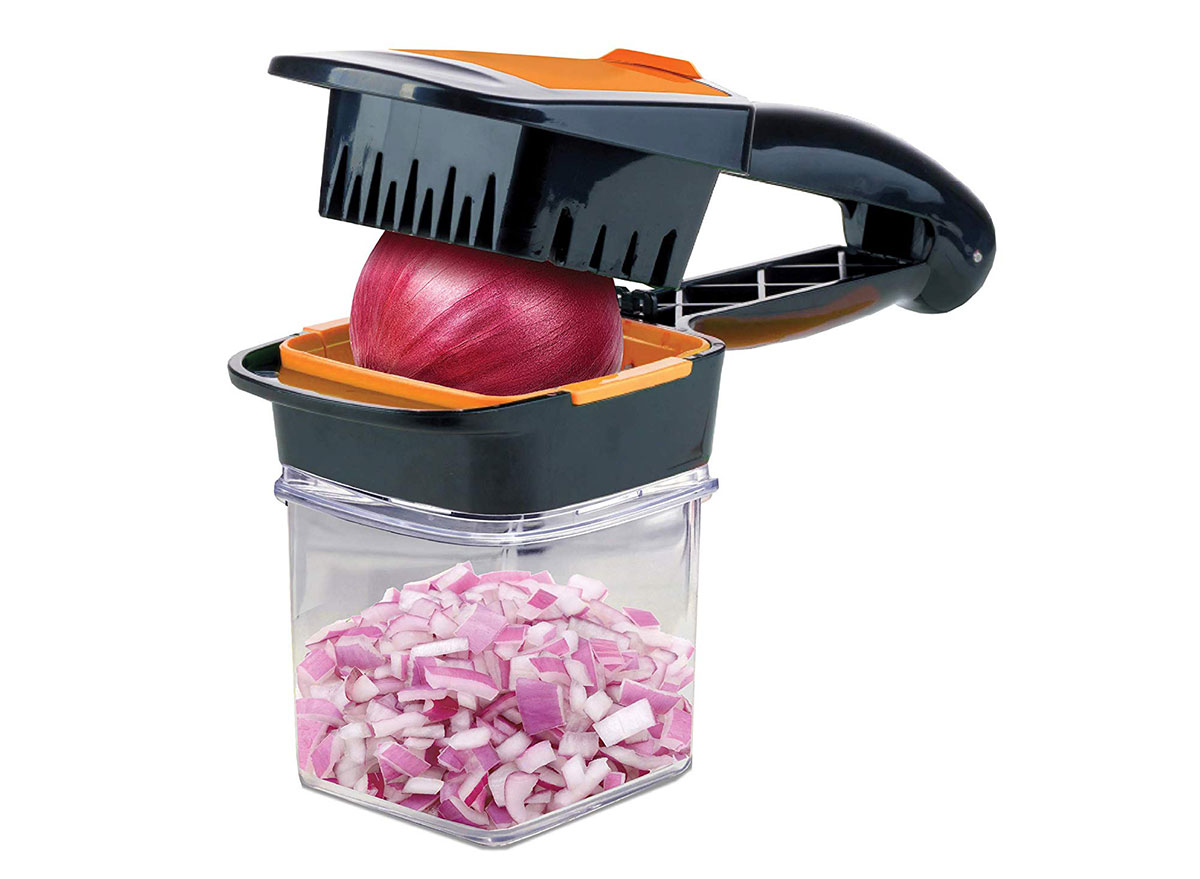 Here's something to chew over: You spend more time prepping food than you do cooking it. Luckily, slicing, dicing, chopping, cubing—basically any kind of prep work involving a knife can now be outsourced to the Nutri Chopper. The compact gadget is a game-changer in the kitchen that cuts whole fruit, vegetables, and more in seconds flat. Simply choose one of the three stainless-steel blade attachments to slice your food the way you like—thinly, thickly, into cubes/sticks, or wedges. And if you're prepping ahead, the Nutri Chopper comes equipped with one portion container and quad-locking lid to negate having to transfer food from a cutting board into a container. Plus, everything stays fresh until you're ready to cook.
Black + Decker Power Scrubber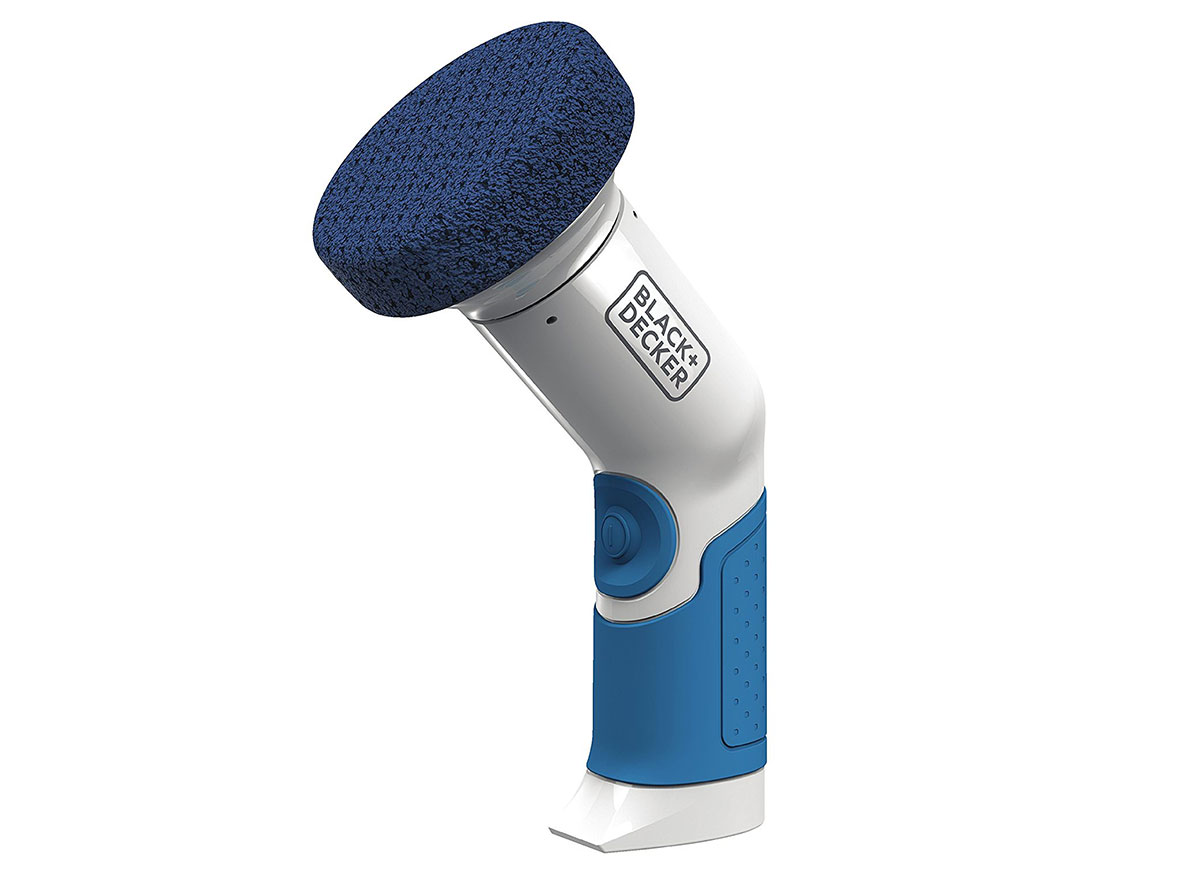 Removing food stains can be a project. Whether it's the crust of lasagna stuck to a baking dish or bacon grease splattered all over the stove, scrub-a-dubbing your kitchen until it's squeaky clean can require a lot of elbow grease. The Black + Decker Power Scrubber can help you cut down on tidy time. It's a battery-operated device that's safe to use on pots, pans, stovetops, and more (like, say, your bathroom tiles). It's designed with a scraper edge to eliminate tough dirt (not to mention, preserve your mani), and because the device is so compact, you can get up close and personal with your cleaning task.
Cuisinart Double Belgian Waffle Maker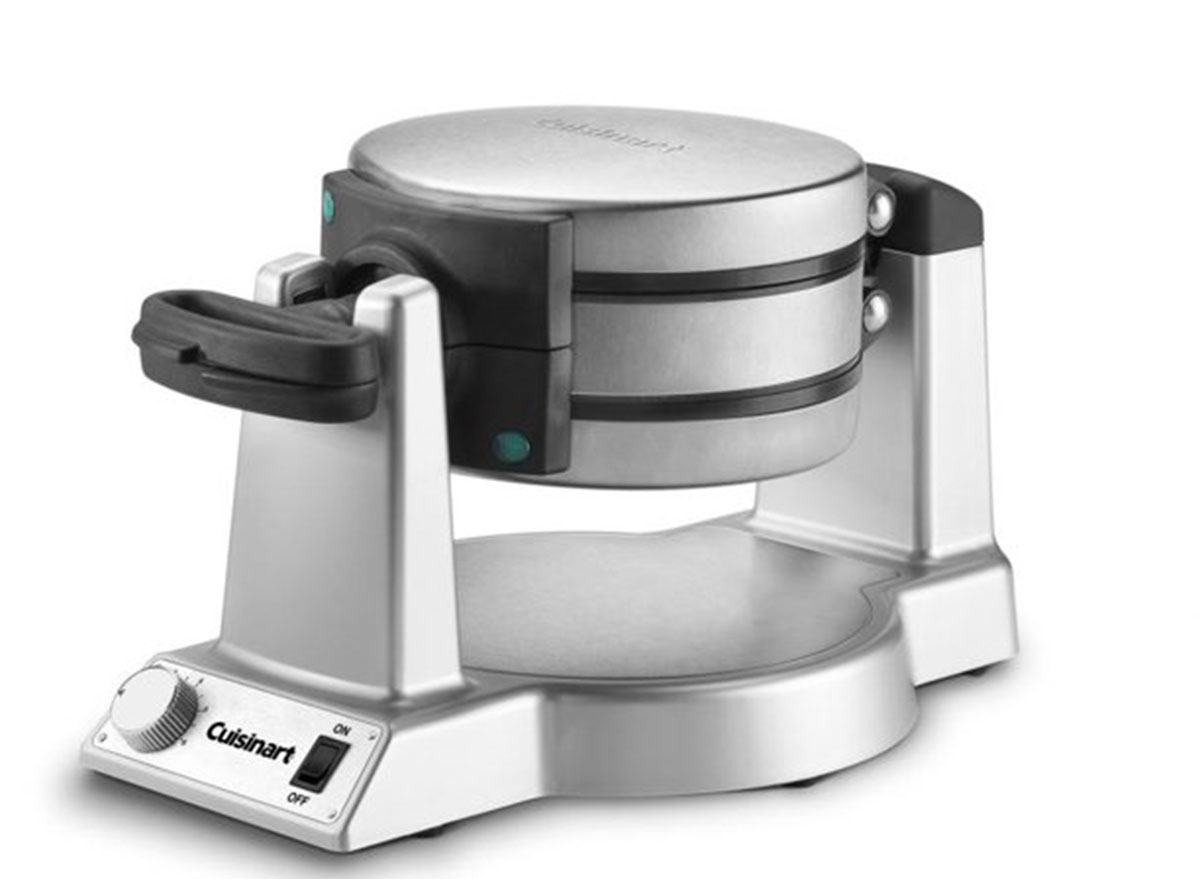 You might not think so off the top of your head, but you can make a surprising number of meals with a waffle maker. From sweet and savory breakfast dishes like hash browns, to appetizers and dinner menu items like quesadillas, falafel, grilled cheese, and even cheeseburgers (oh and these 19 Non-Waffle Things to Make in a Waffle Iron), this kitchen appliance is the one-stop shop you never knew you actually needed. But Cuisinart takes it a step further ny doubling up on the device, meaning you can whip up twice the amount of food in half the time. Brunch, anyone?
VGEBY Portable Steel Cookbook Stand
Don't feel like traveling around the kitchen with a book in your hand? VGEBY's Portable Steel Cookbook Stand makes following recipes that much easier. This sleek gadget is a game-changer for anyone who cooks by the book and is constantly checking ingredient measurements and googling preparation techniques. The black stand can sit on your countertop or travel with you around your space, and is adjustable to ensure your book or tablet is secure on its shelf.
Farberware 3.2 Quart Digital Air Fryer
Air fryers continue to be one, if not the "it" kitchen appliance to have on your counter, so if you don't have an oil-free fryer at your disposal, now's the time to invest in one. From your favorite bar foods like fries, wings, and onion rings to gourmet meals and even desserts, air fryers can whip up anything you're craving, and do it in a slightly healthier fashion than traditional fryers that require a lot of grease. Pick up this budget buy at Walmart or find more options: These Are The Best Air Fryers of 2020.
Lodge 6 Quart Cast Iron Dutch Oven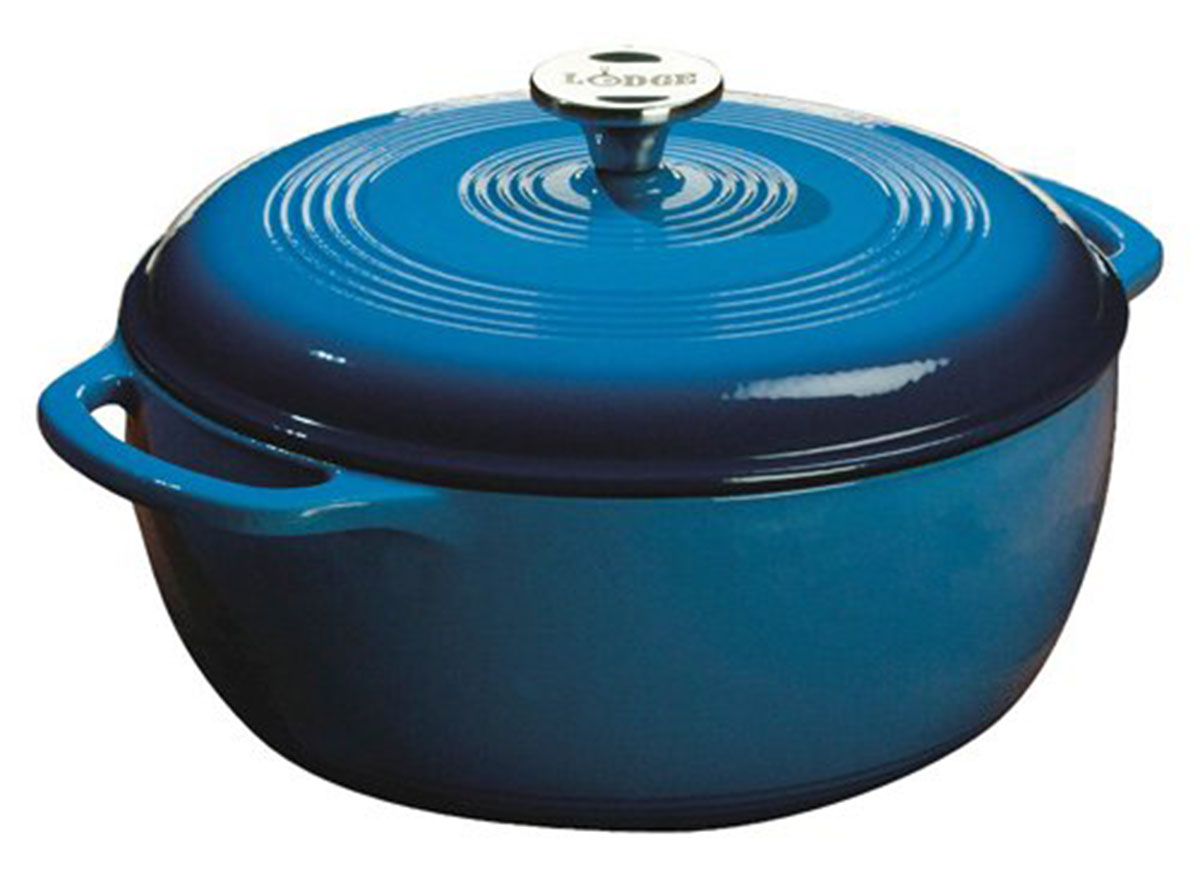 If there's anything this writer wishes she'd added to her wedding registry, it's a dutch oven. These cast iron beauties are fabulous pieces of cookware and look fancy on your dining room table when it's time to serve up a meal. This particular dutch oven from Lodge holds a whopping 6 quarts of food, making it the perfect cooking companion for whipping up pot roasts, stews, soups, or a hearty batch of beans. Features worth highlighting are its stainless steel knob, loop handles for grip control, plus excellent heat distribution and retention for evenly cooked food. It can broil, braise, bake, or roast in the oven up to 500° F, and is equally as handy to sauté, simmer, or fry on the stovetop.
Tasty Carbon Steel 14" Non-Stick Wok with Helper Handle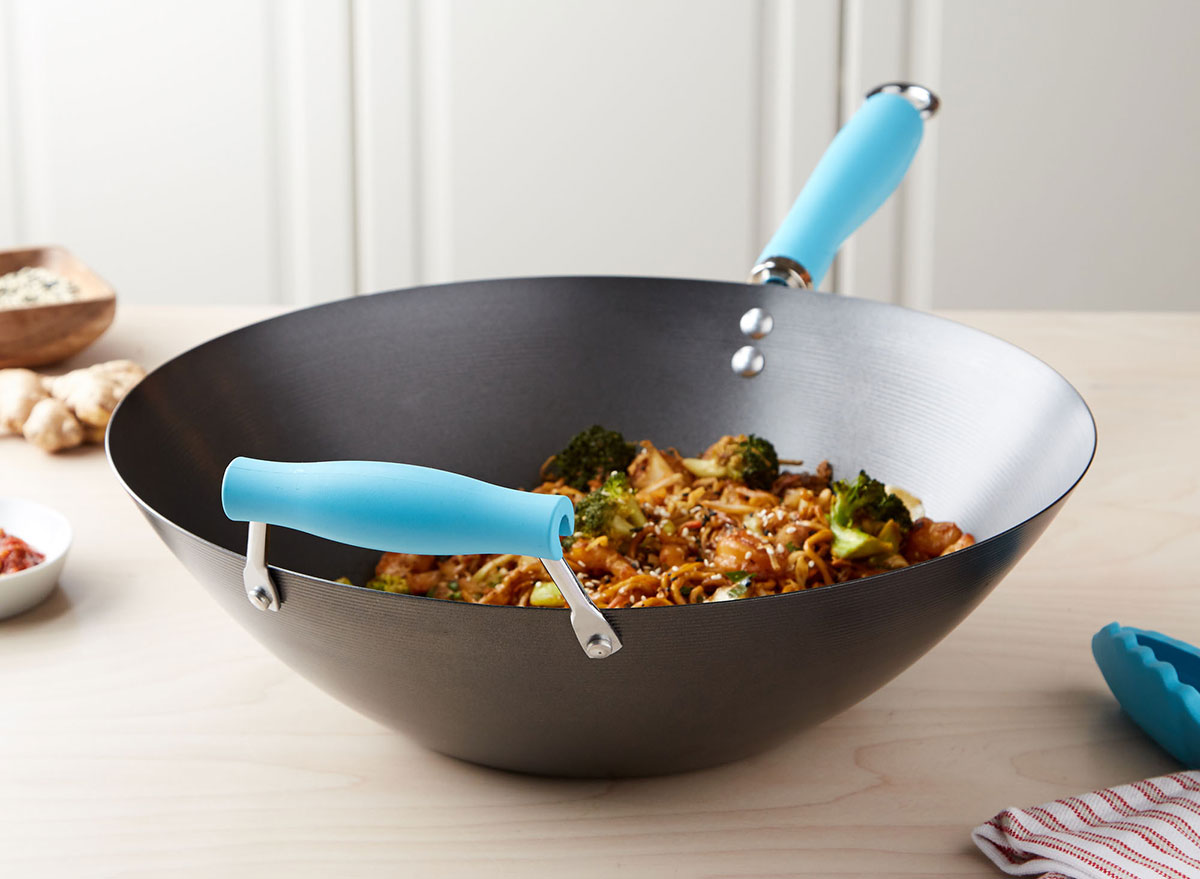 Even if you aren't constantly stir frying your veggies, you might be surprised how often you'll reach for a wok once you own one. I've personally found mine useful for making large batches of scrambled eggs for brunch, but you can also use it as a pot for soup, a grill for burgers, or just as a regular pan when the rest are dirty. The Tasty Carbon Steel wok has a non-stick coating (made without PFOA), and it's carbon steel construction guarantees optimum heat distribution. You'll also appreciate its silicone riveted handles, as they make the specialty pan easy to lift and maneuver when necessary.
Lodge Pre-seasoned 10.5 inch Cast Iron Grill Pan with Assist Handle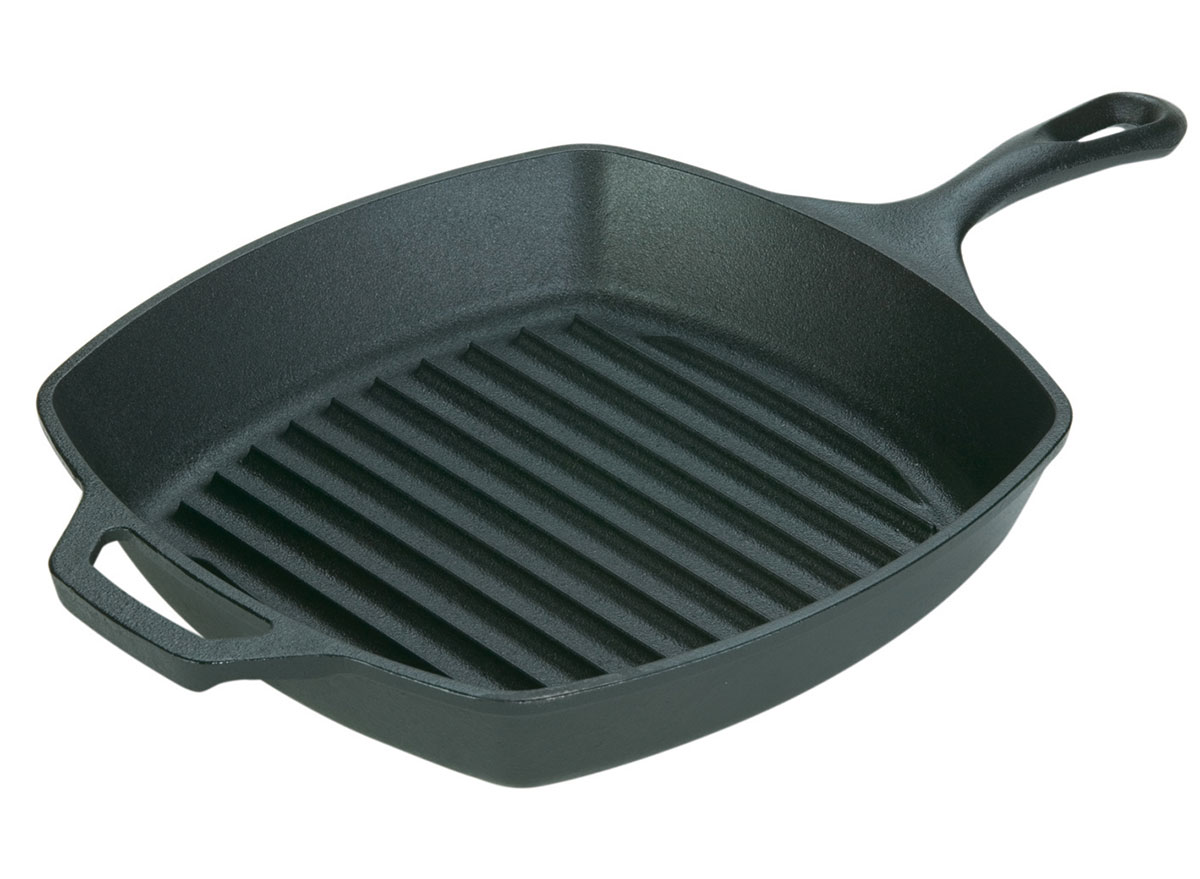 Stovetop grill pans are essential for a) those who live in apartments and b) when you're craving BBQ in the winter. This cast iron grill pan from Lodge has been pre-seasoned with 100% vegetable oil and can be used on the stovetop, in the oven, on the grill, and even over a campfire. The ribbed bottom gives meat those nice little grooves only associated with barbeque delicacies, and because of how the pan is designed, your food won't drown in fatty drippings.
Instant Pot DUO60 6-Quart 7-in-1 Multi-Use Programmable Pressure Cooker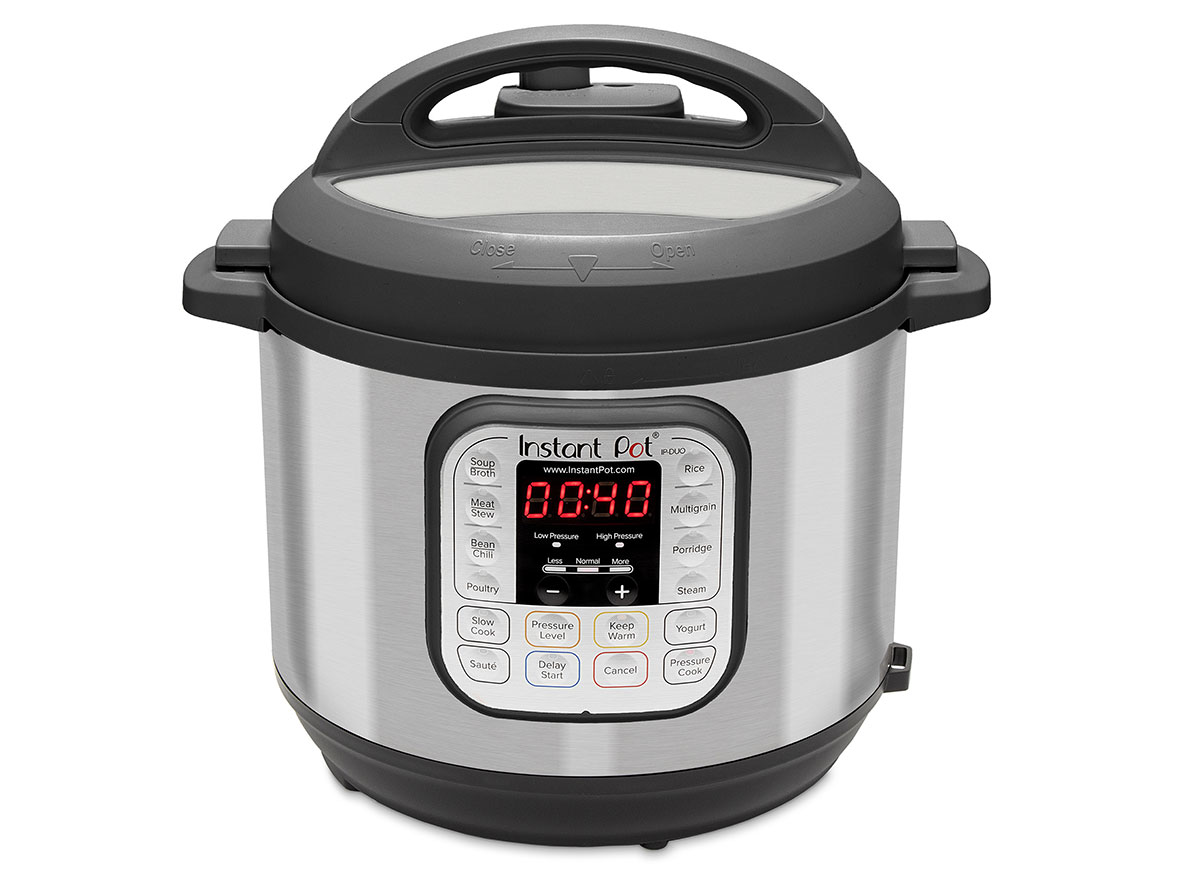 Like air fryers, Instant Pots are a trendy kitchen appliance everyone loves and raves about because, well, they do the most. This culinary workhorse features 14 cooking settings: Soup, Meat/Stew, Bean/Chili, Poultry, Saute/Simmer, Rice, Multigrain, Porridge, Steam, Slow Cook, Keep Warm, Yogurt, Manual, and Pressure Cook. It has a 24-hour timer, so you can cook for long periods of time, and an automatic keep warm feature holds the temperature of the food until you serve it. It's not only an essential gadget—it's a game-changer for how you approach cooking. Buy it below, and then read up on these 30+ Healthy Instant Pot Recipes for Weight Loss while you wait for your appliance to ship.